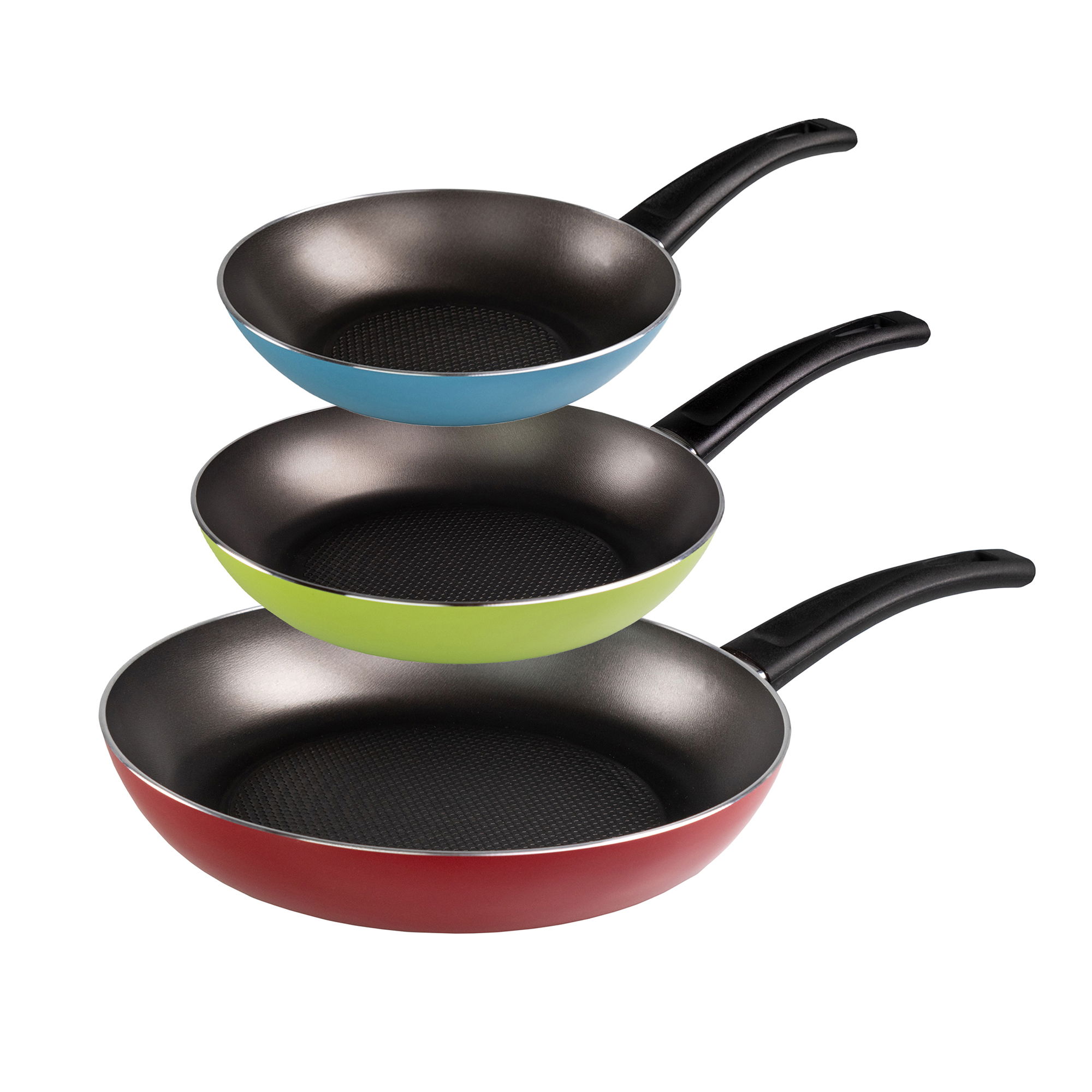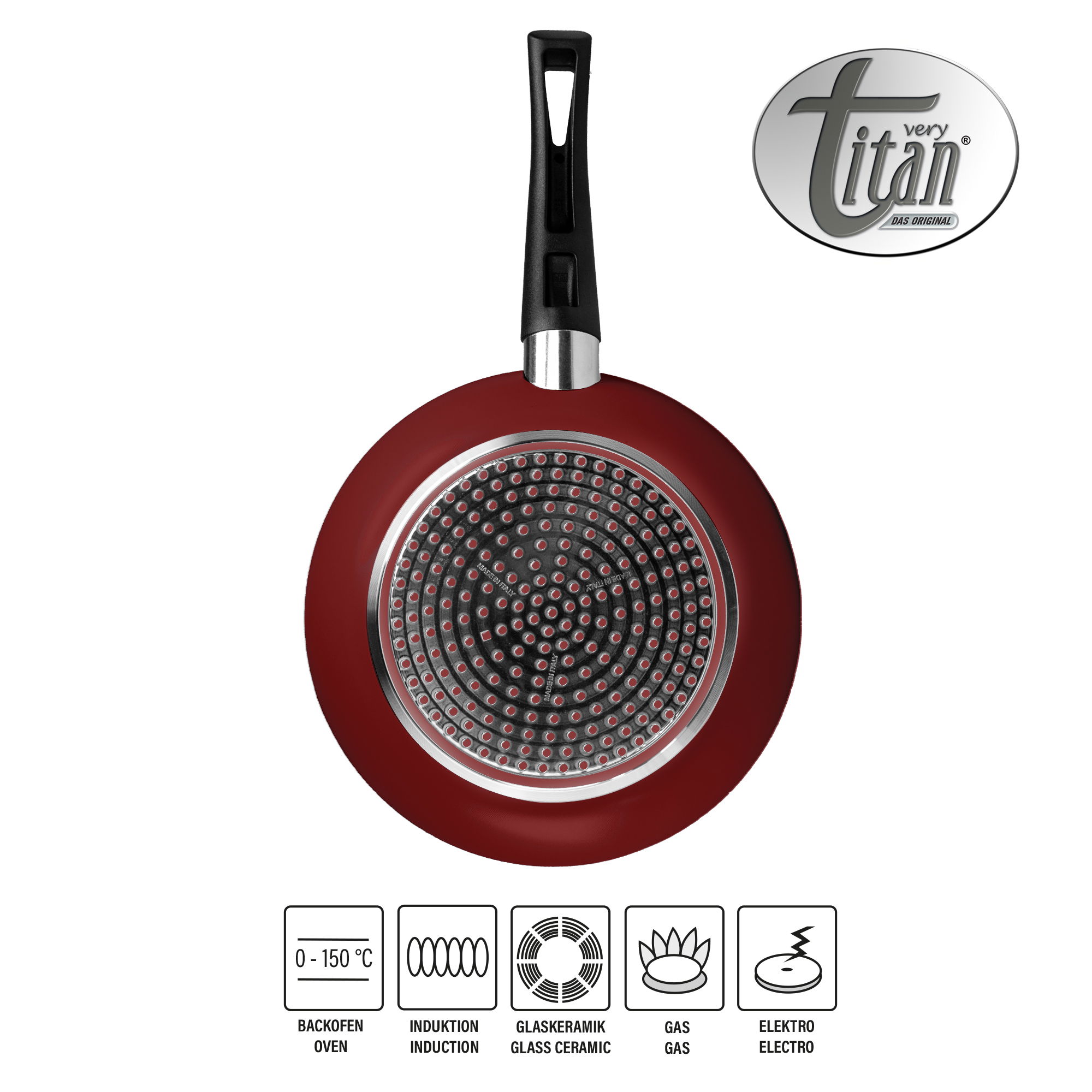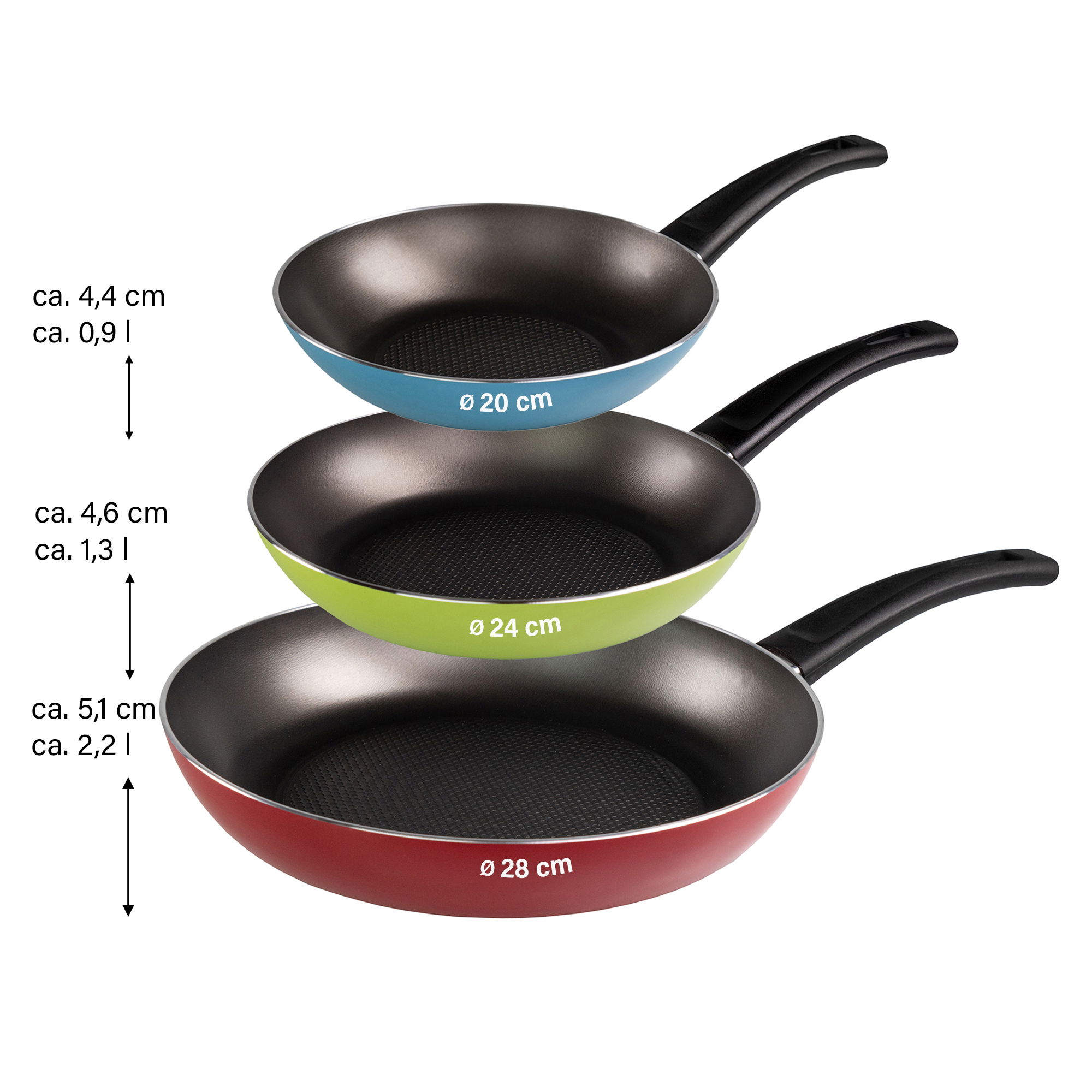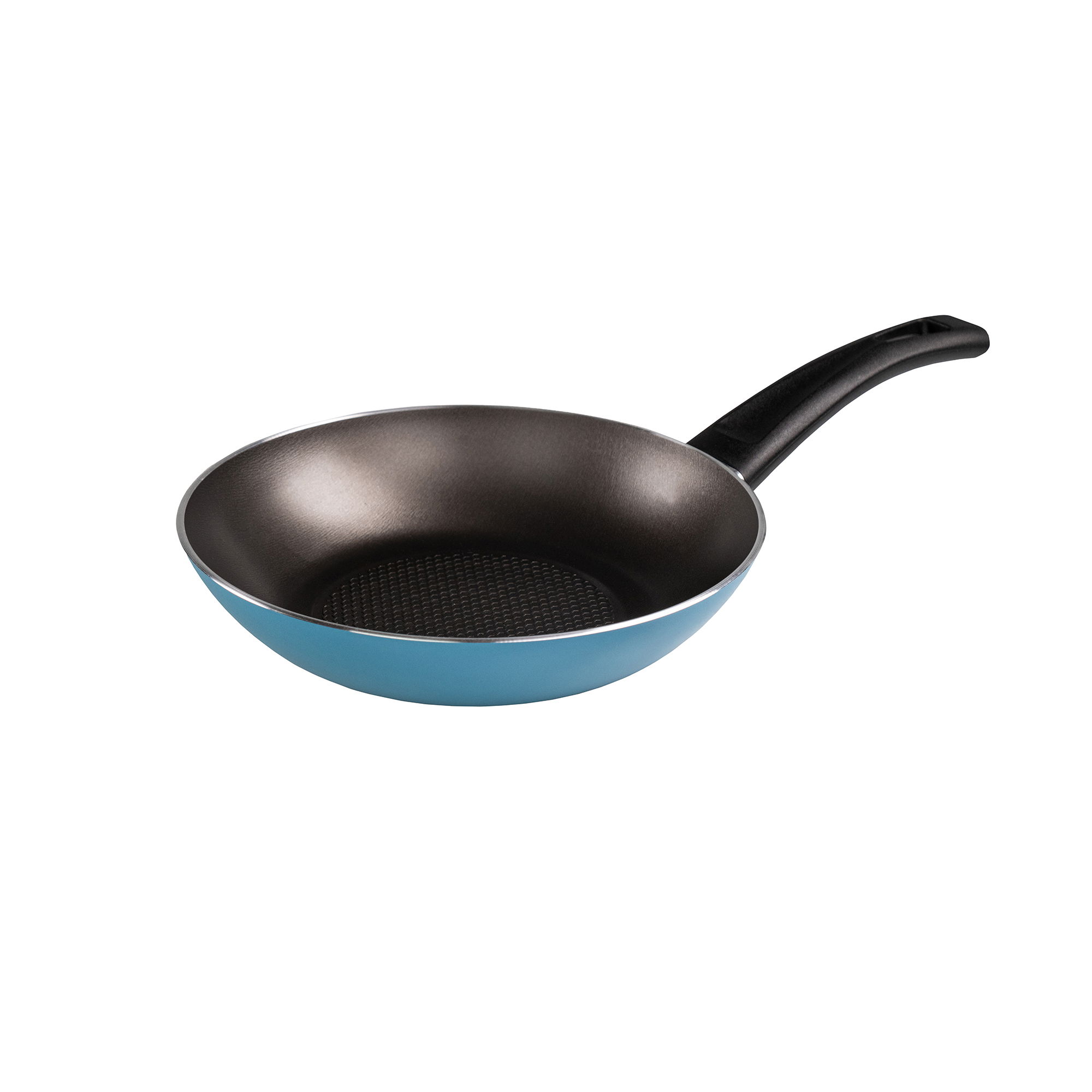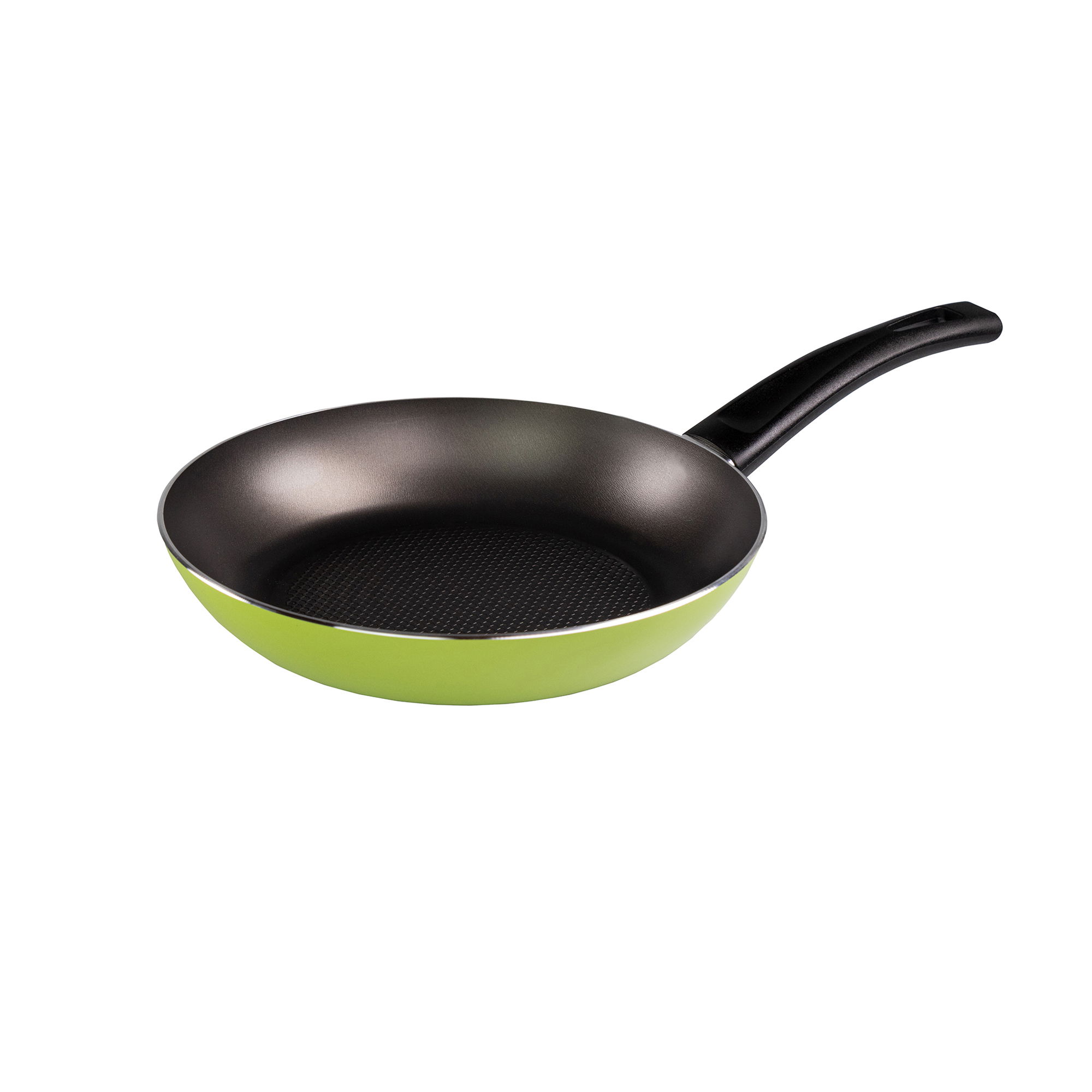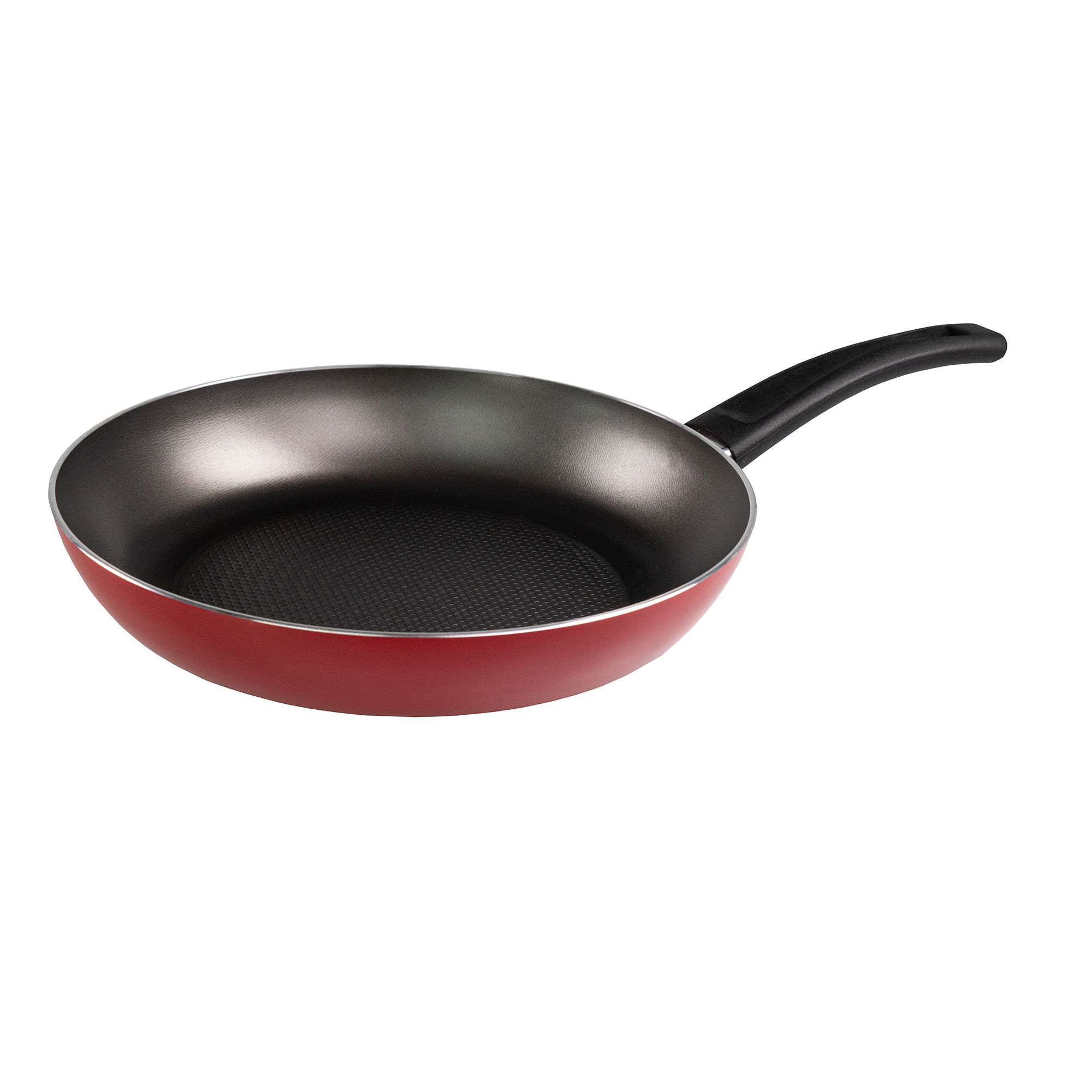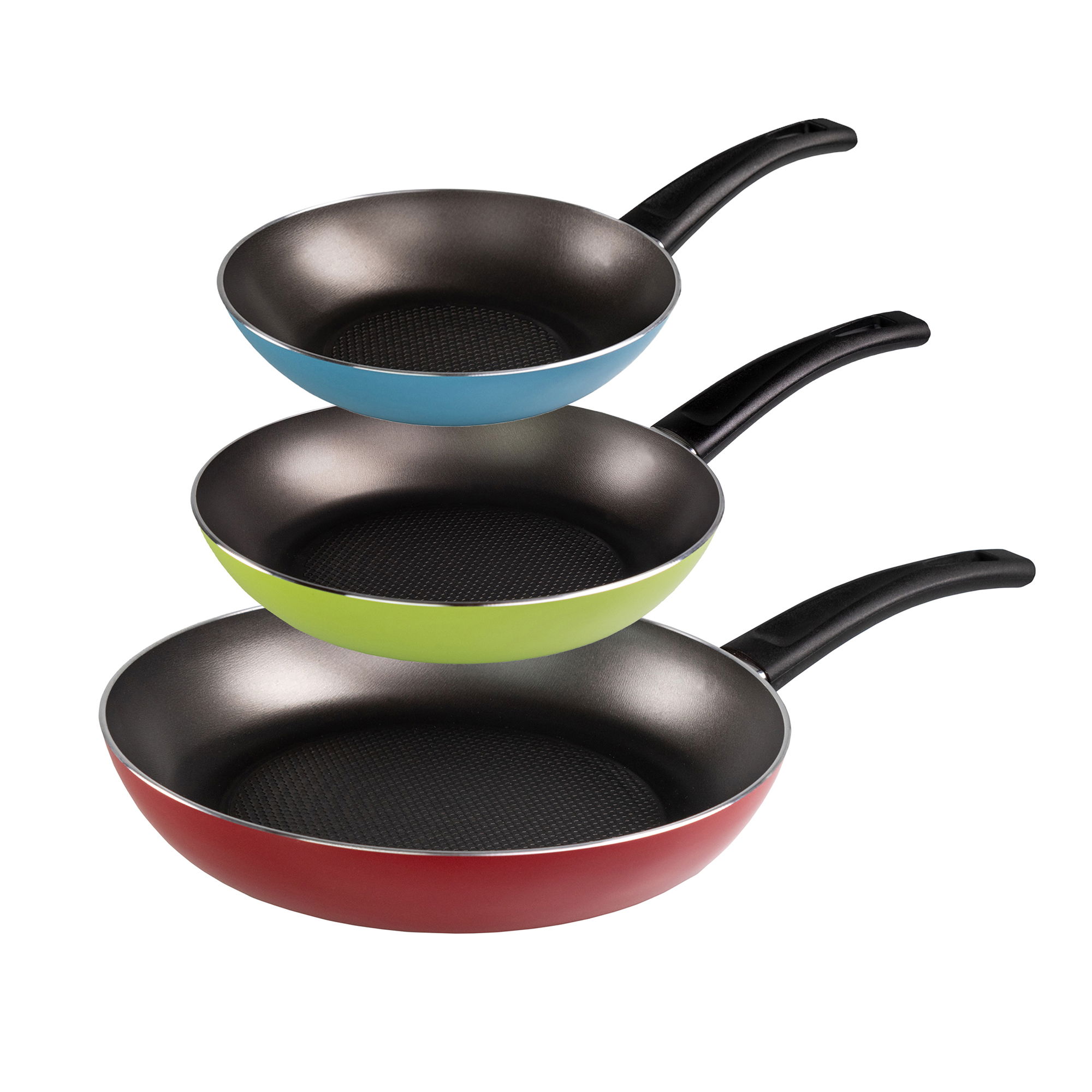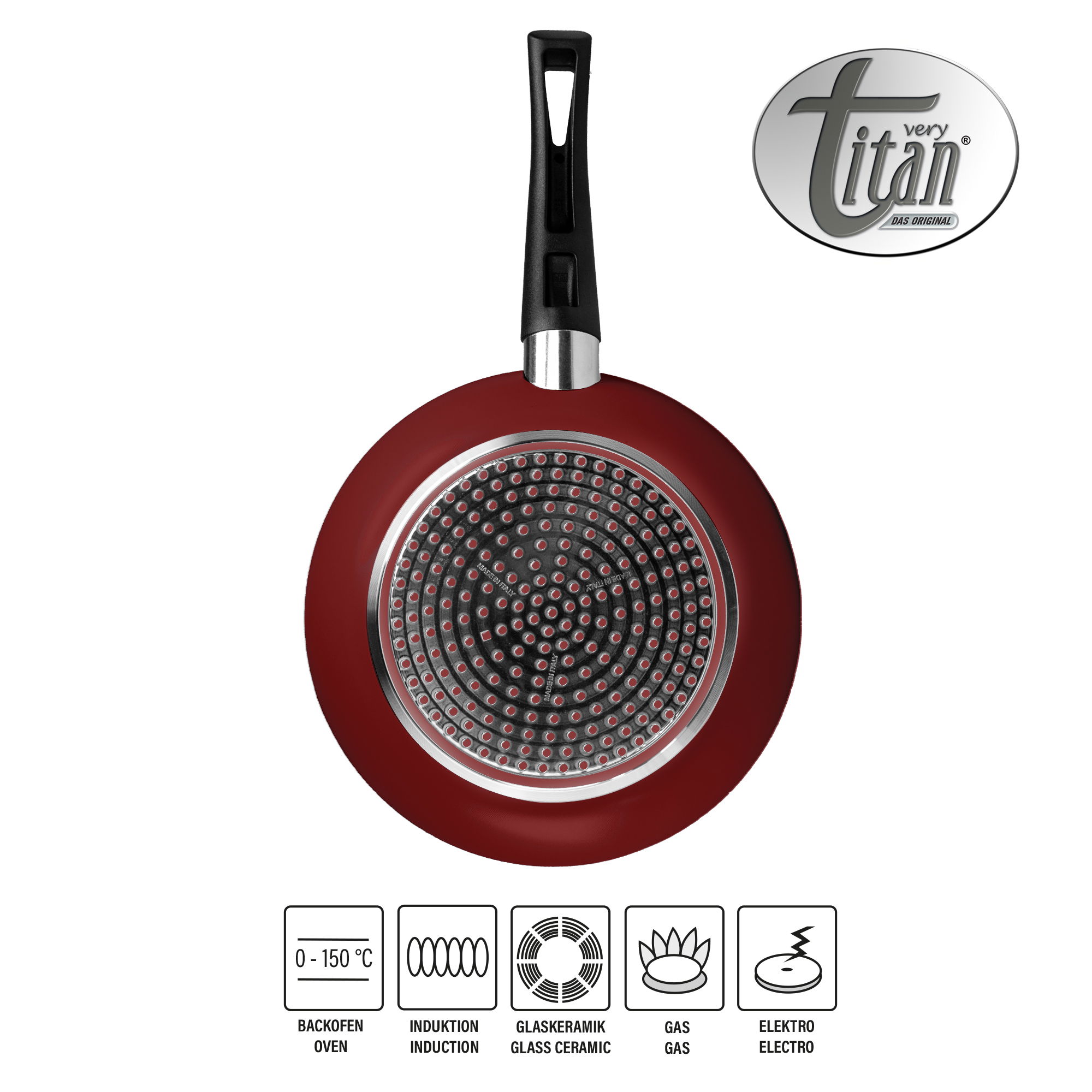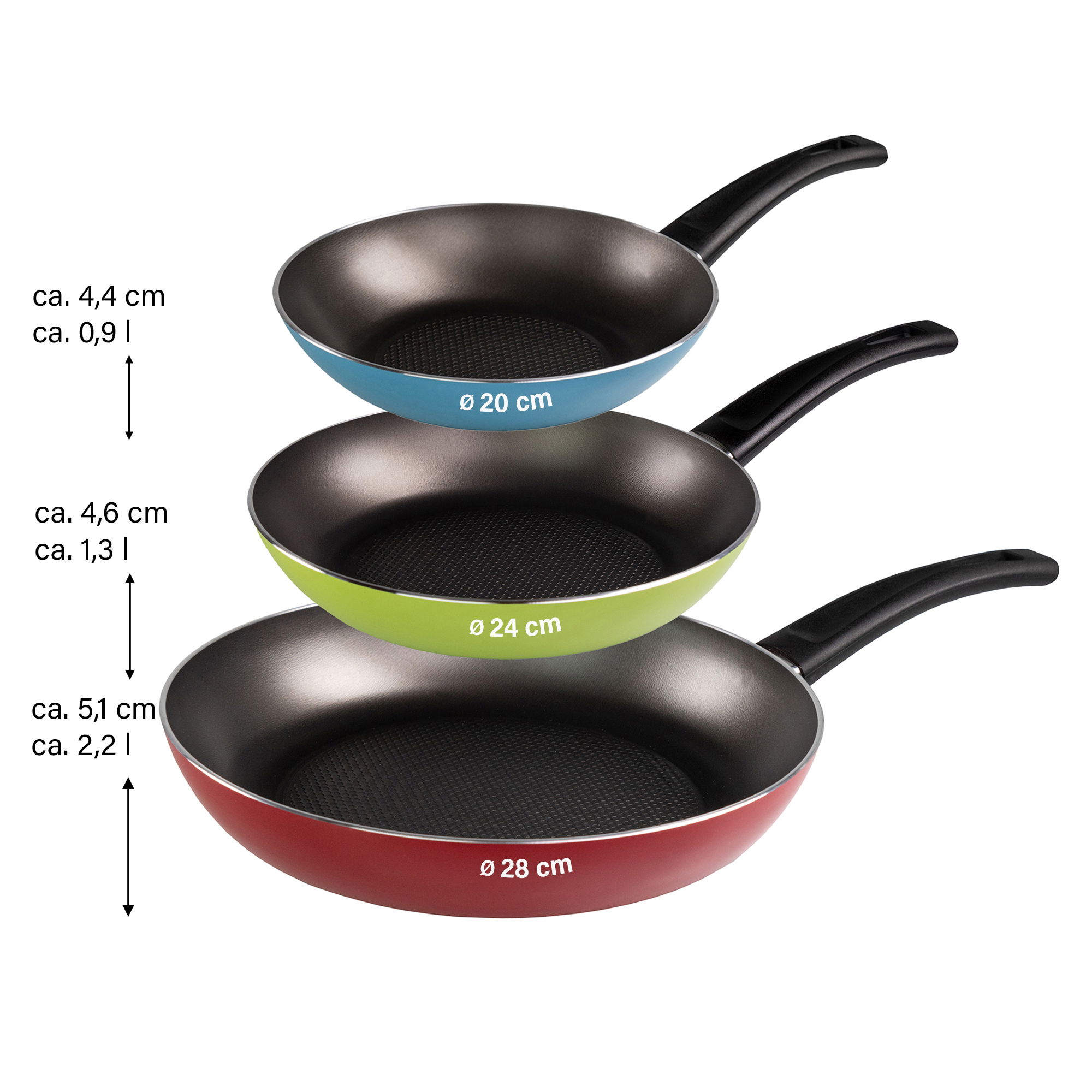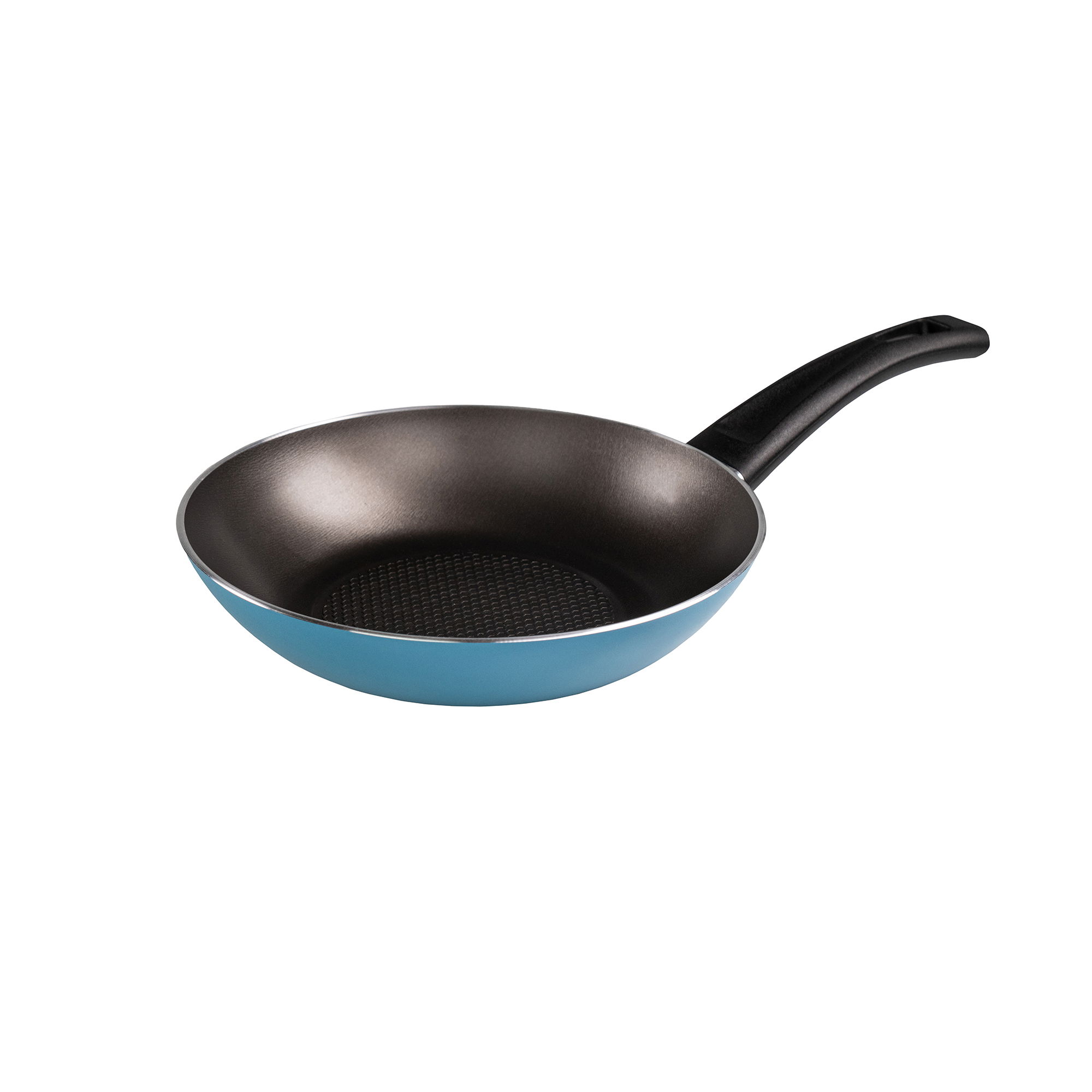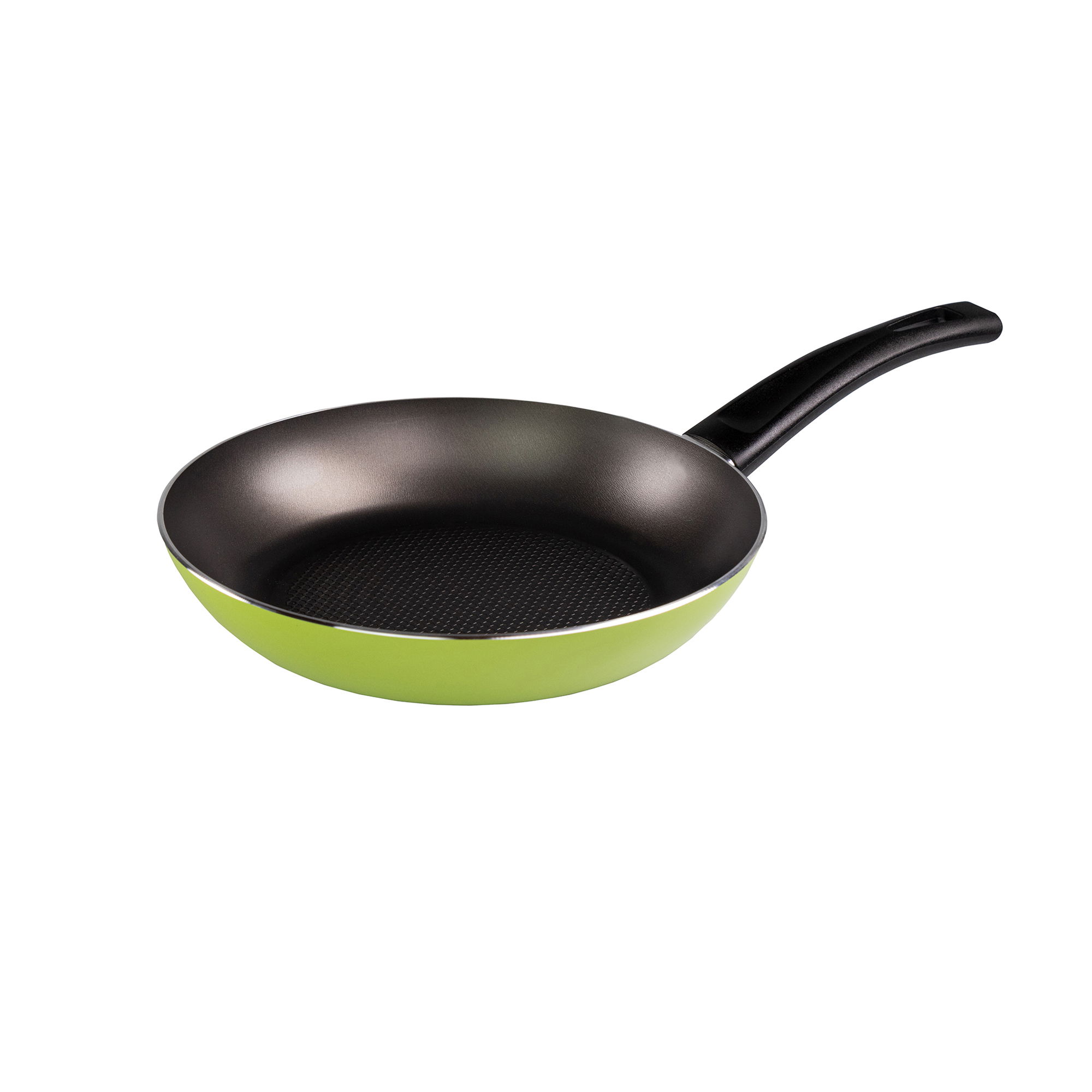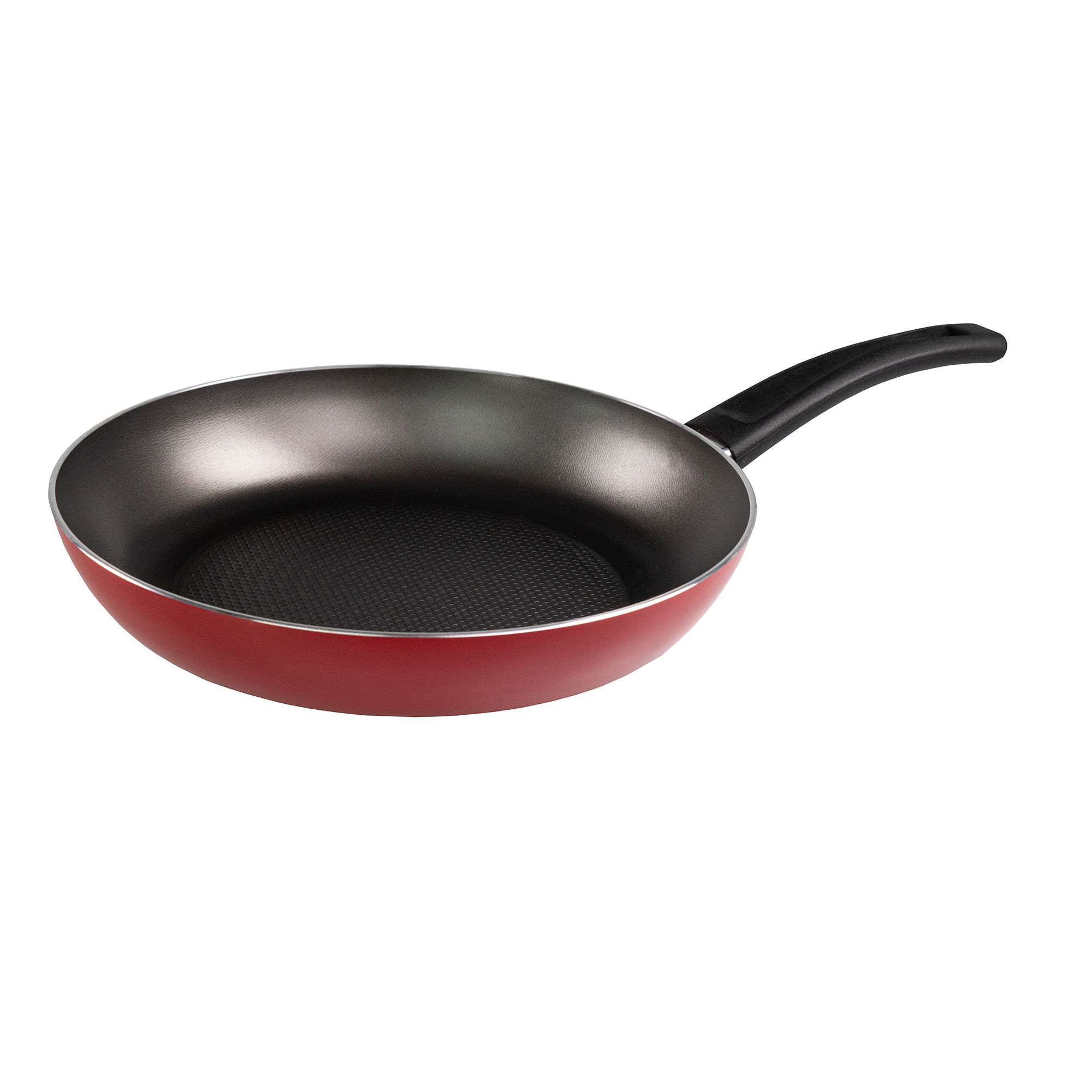 VERY TITAN® 3 pc Frying Pan Set, 20/24/28 cm, Non-Stick Pan | blue, green, red
€44.95*
%
Old price: €74.95*
You save 30,00 €
Available immediately, in 1-3 days at your home
VERY TITAN® – Healthy low-fat cooking and frying!
This pan set is an essential in every kitchen:
Prepare crispy fried potatoes, delicious vegetables, fluffy egg dishes and roasted meat using the smaller or larger pan, depending on your needs! With this trio of pans, you are perfectly equipped and the bright colours will add cheerful accents to your kitchen.
Whether cooking on glass ceramic, induction, electric or gas – nothing will burn in these pans.
This set of 3 consists of:
1 frying pan, ø approx. 20 cm, height approx. 4.4 cm, approx. 0.9 l, colour: blue
1 frying pan, ø approx. 24 cm, height approx. 4.6 cm, approx. 1.3 l, colour: green
1 frying pan, ø approx. 28 cm, height approx. 5.1 cm, approx. 2.2 l, colour: red
The most important advantages of VERY TITAN® cookware at a glance:
Healthy and low-fat frying
Robust & hard non-stick coating
Made of heat-conducting aluminium
Inside and outside easy to clean
Suitable for all cookers including induction cookers
Heat resistant up to 150 °C
Material: Aluminium
Made in Italy
Content:

from 1 l to 2 l

, from 2 l to 3 l

, up to 1 l

Diameter:

20 cm

, 24 cm

, 28 cm

Handle:

Fixed

Height:

2 to 5 cm

, 5 to 10 cm

, up to 2 cm

Lid:

No

Number of parts:

3 parts

Oven suitable until:

150 °C

Series:

Very Titan