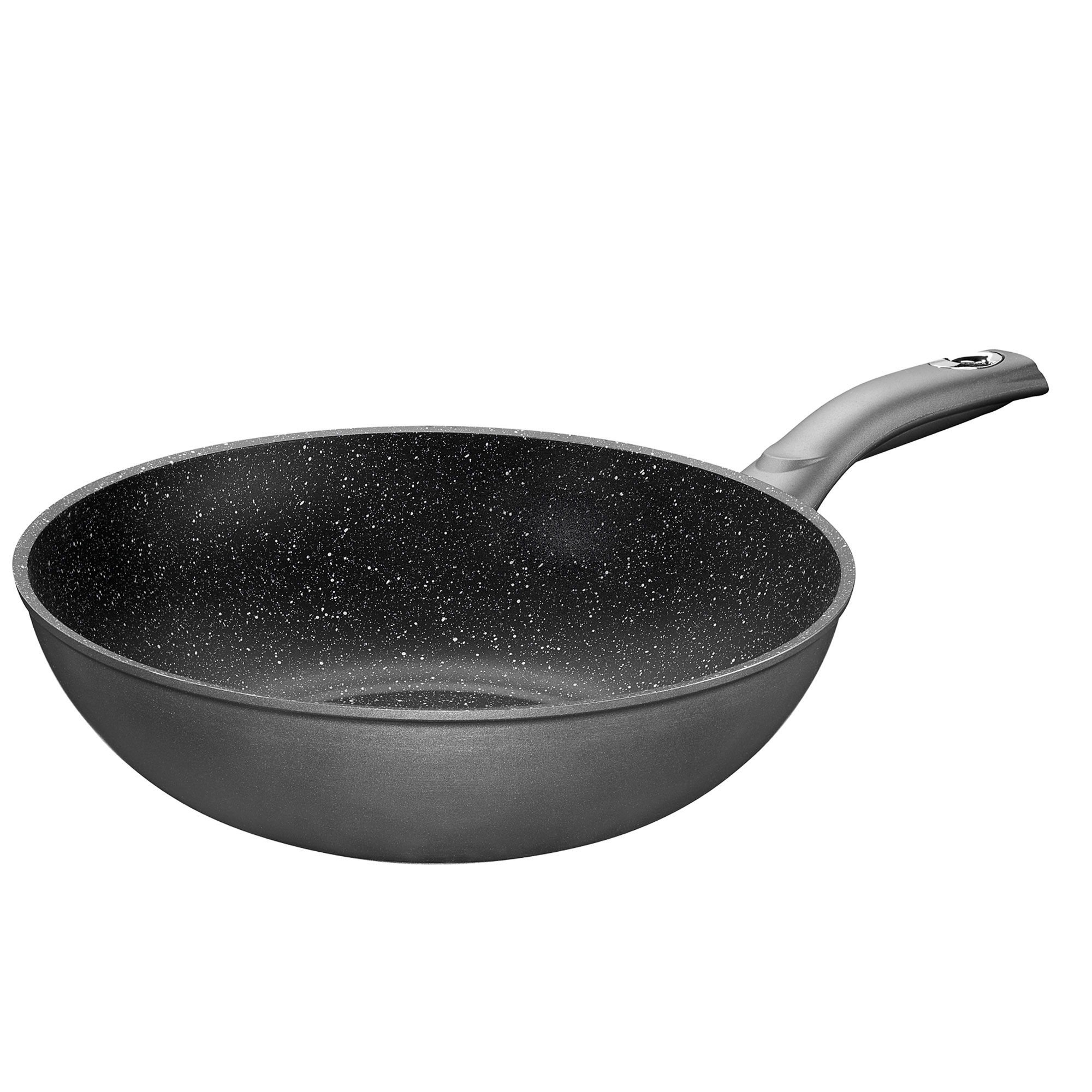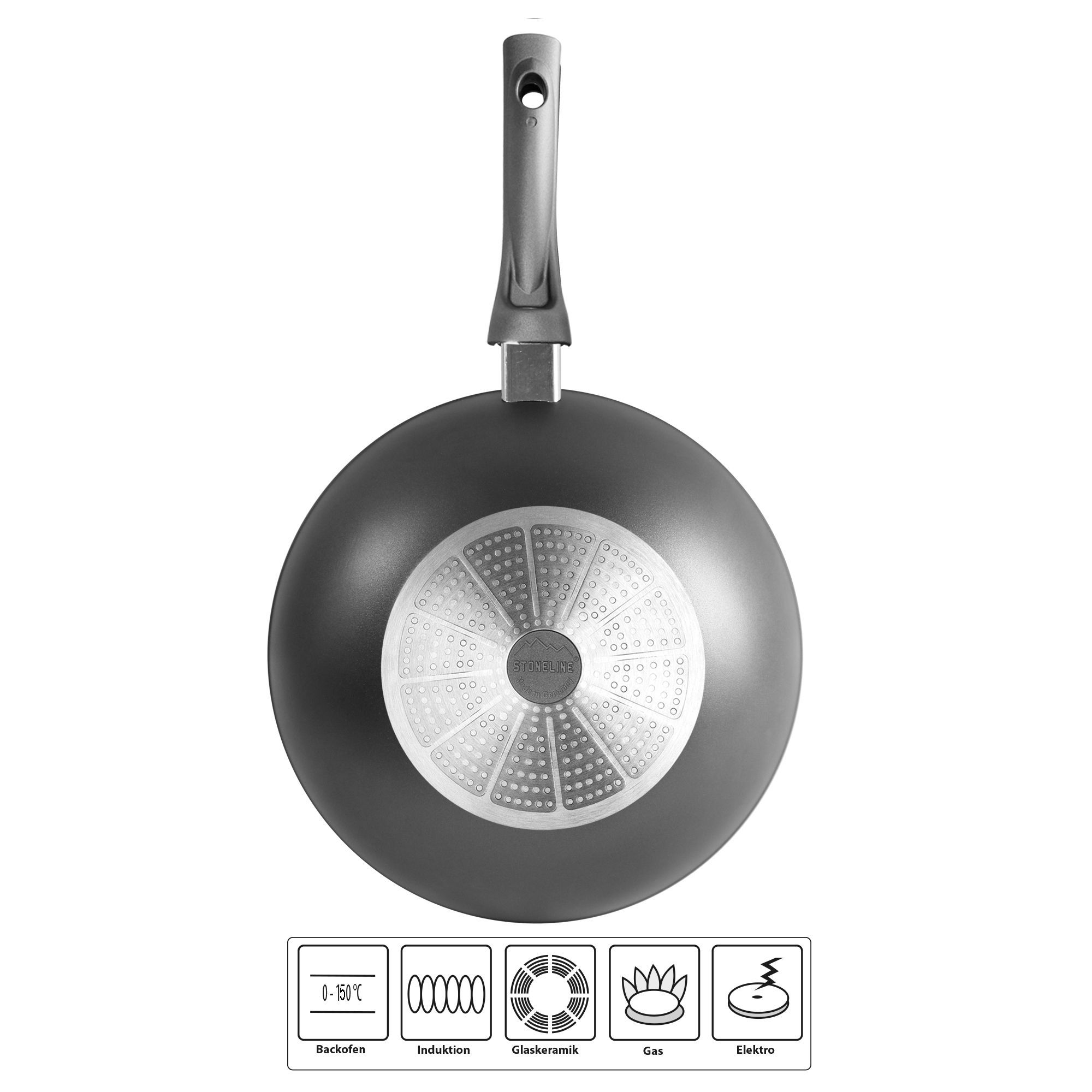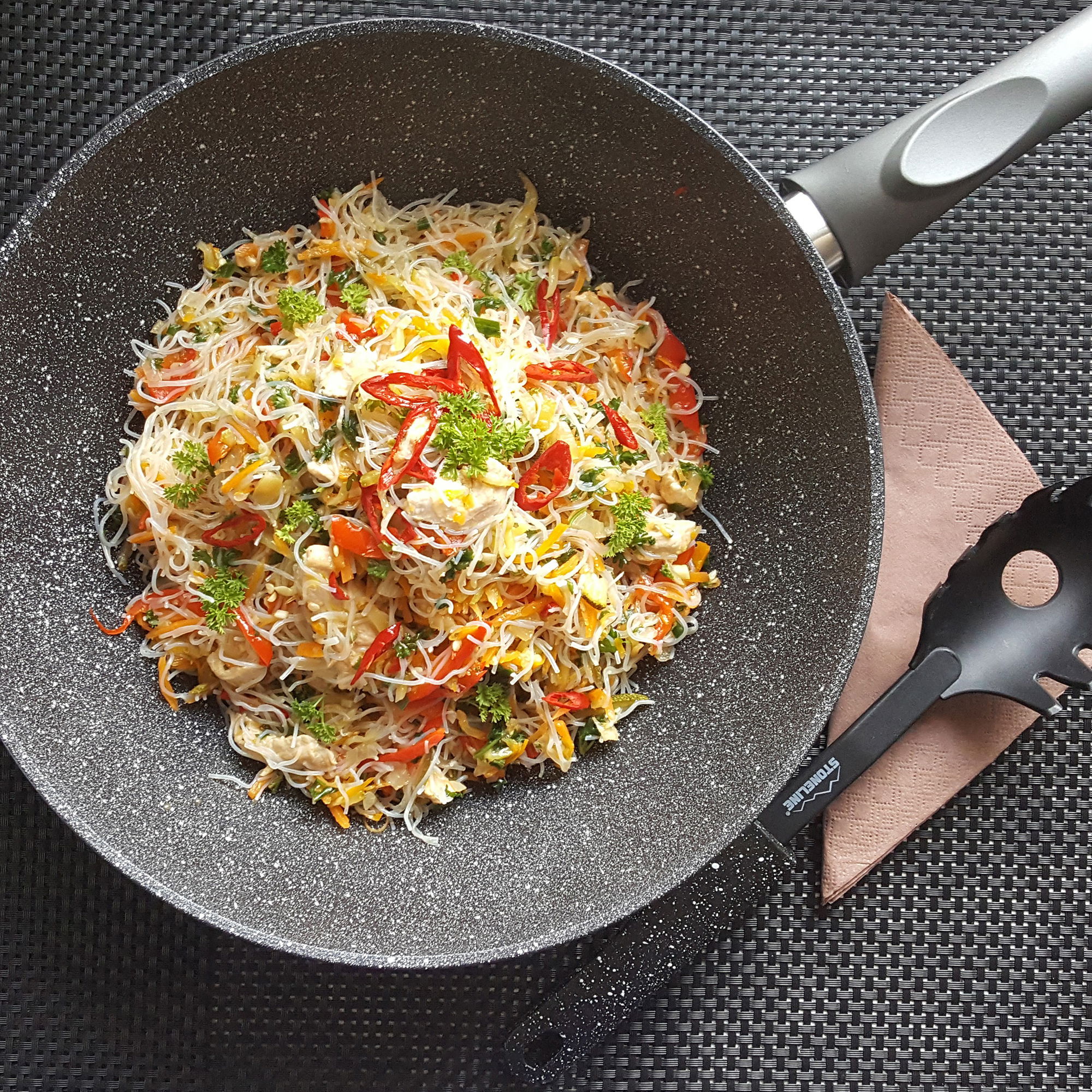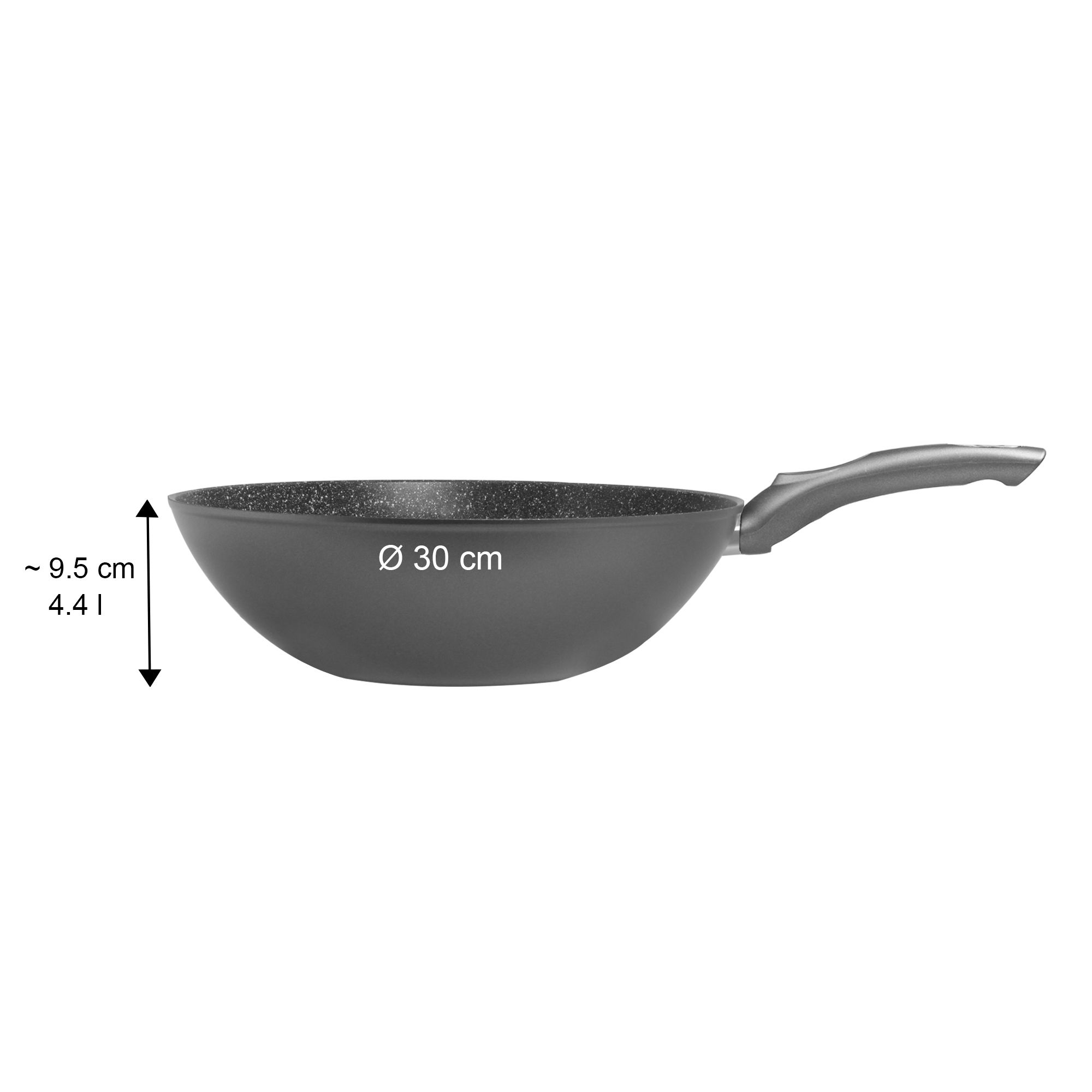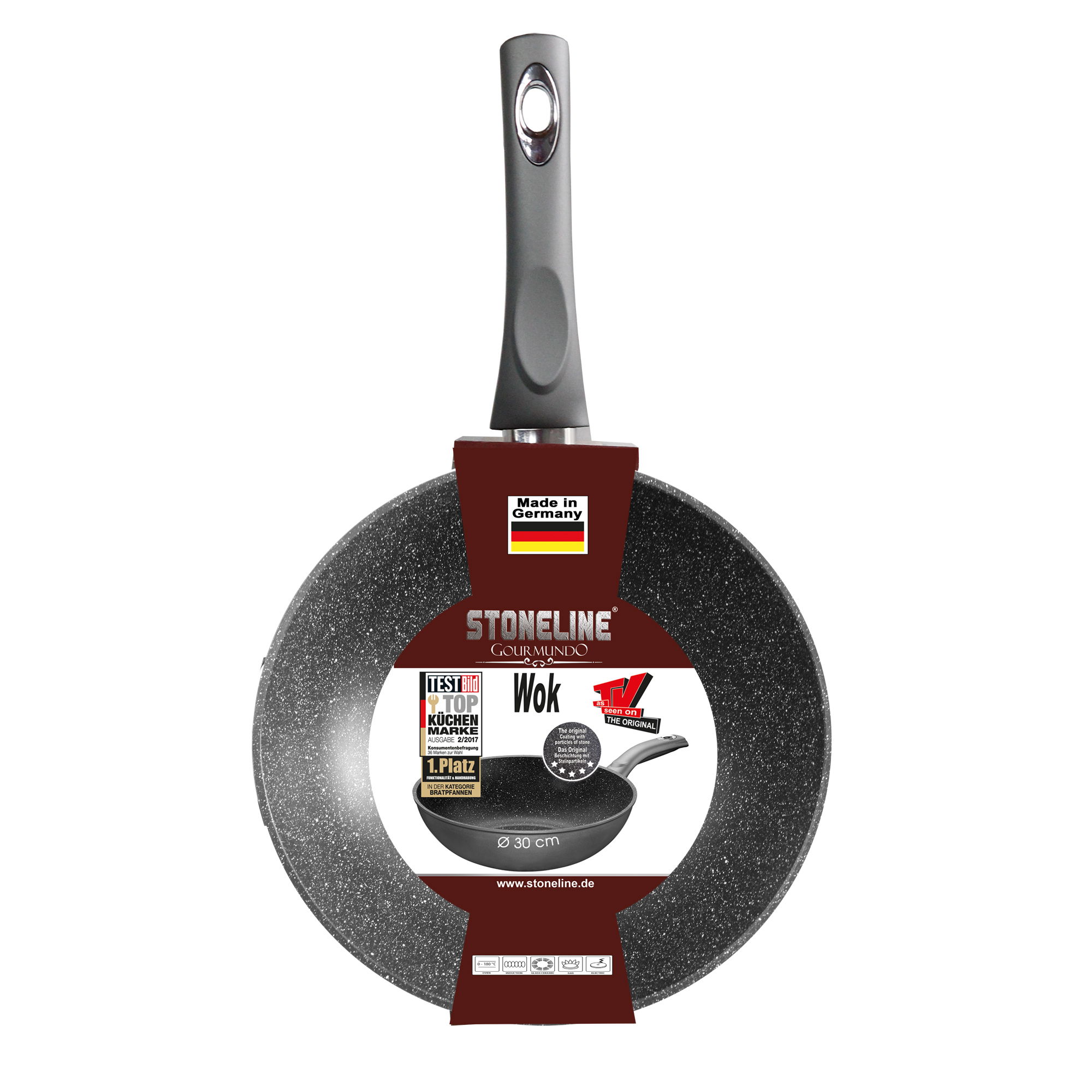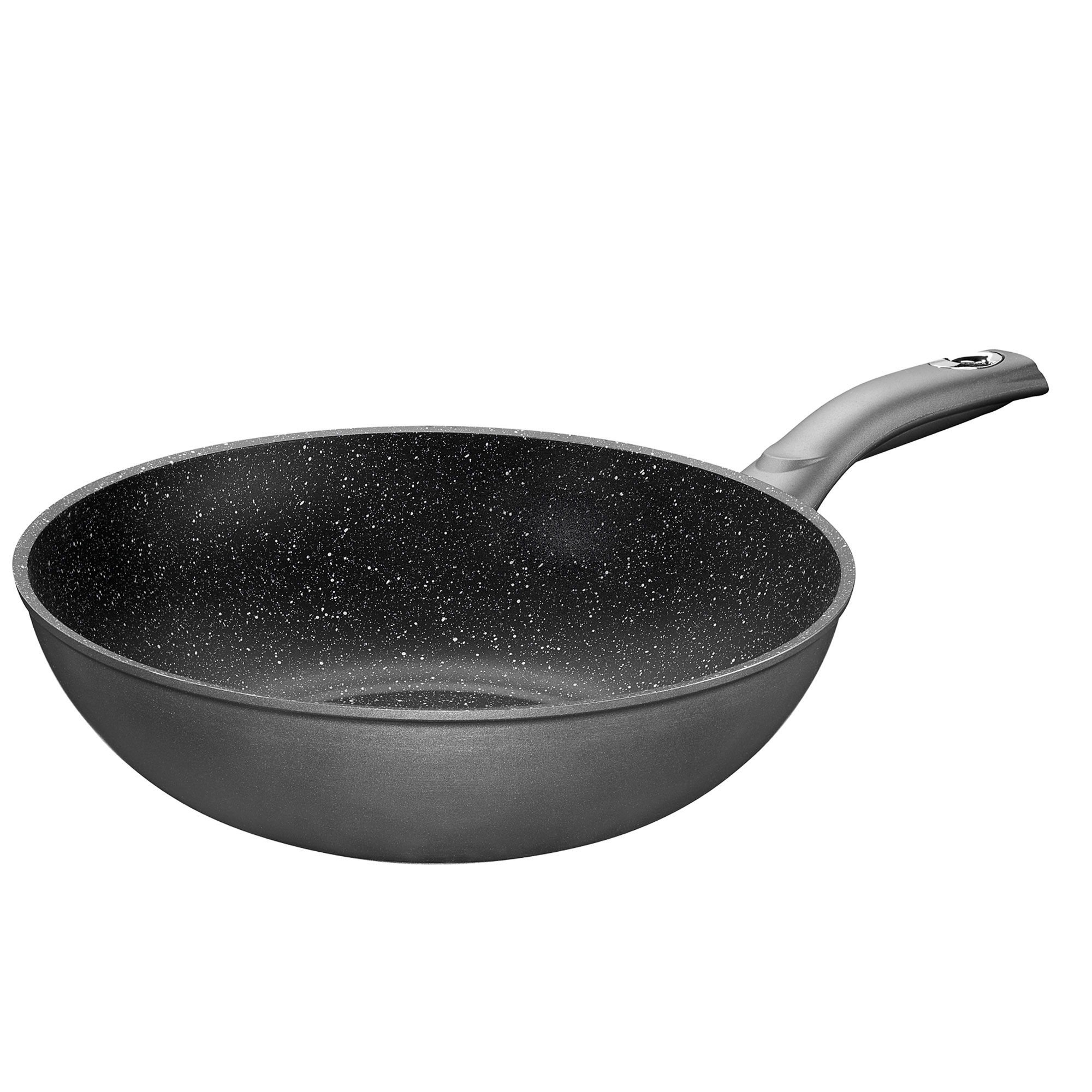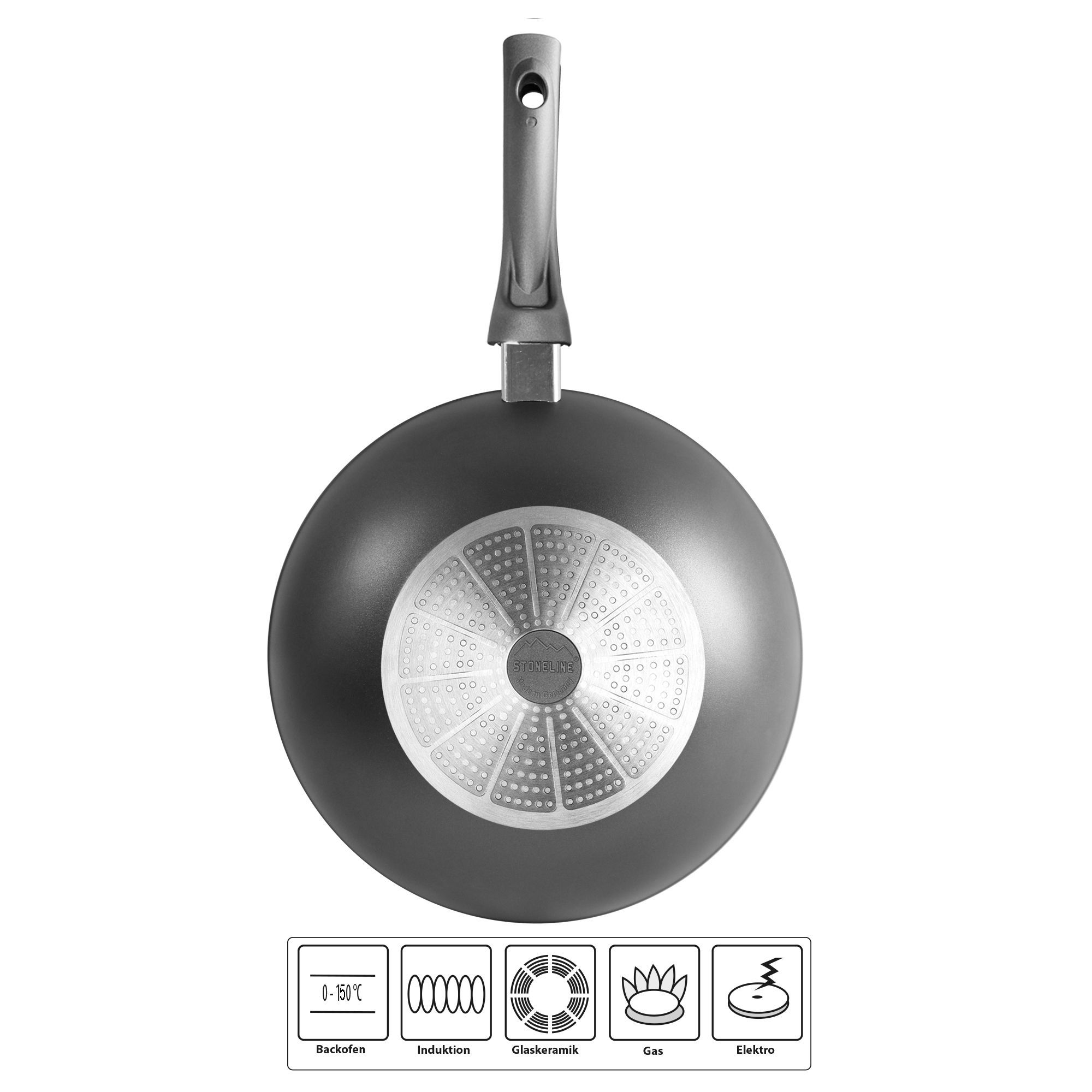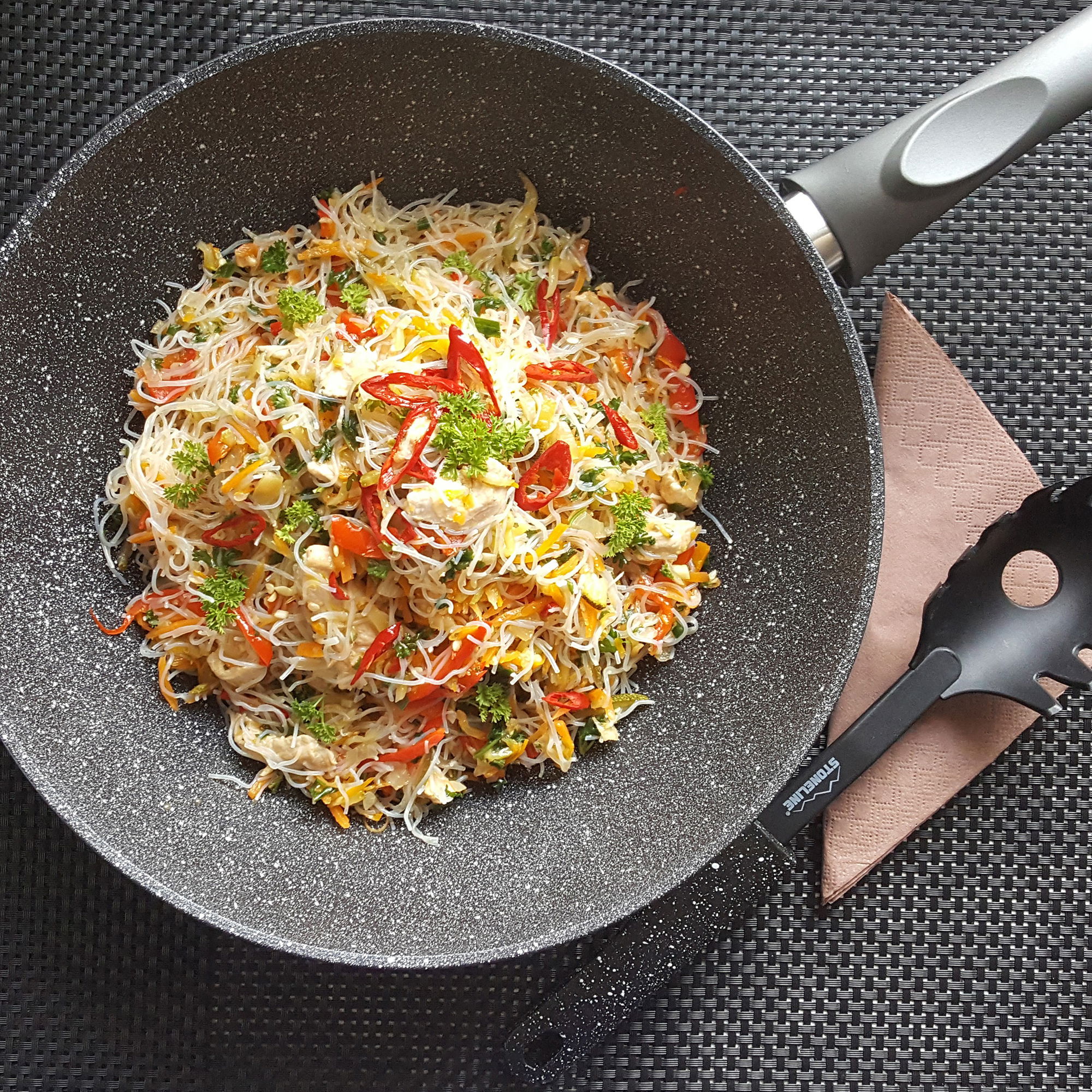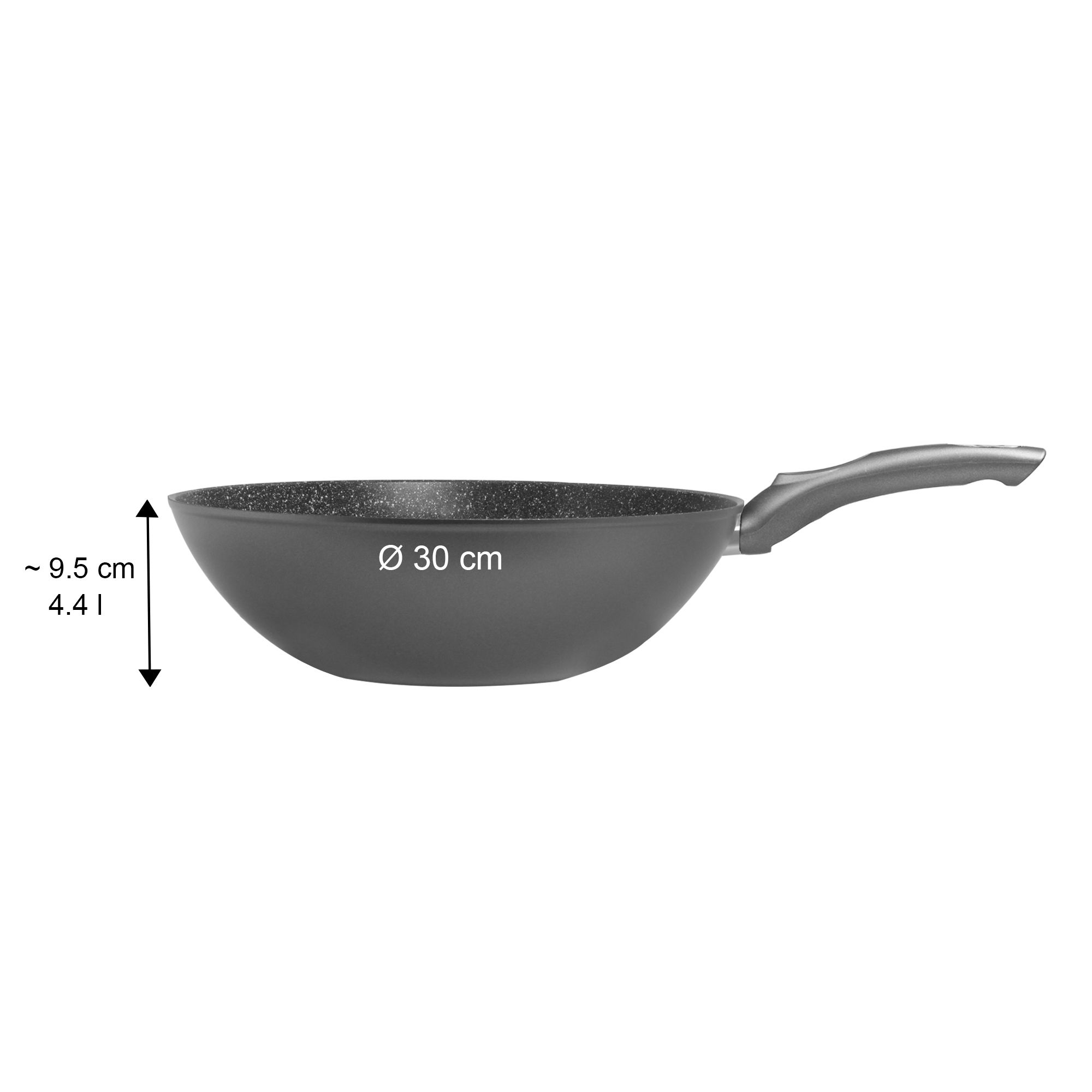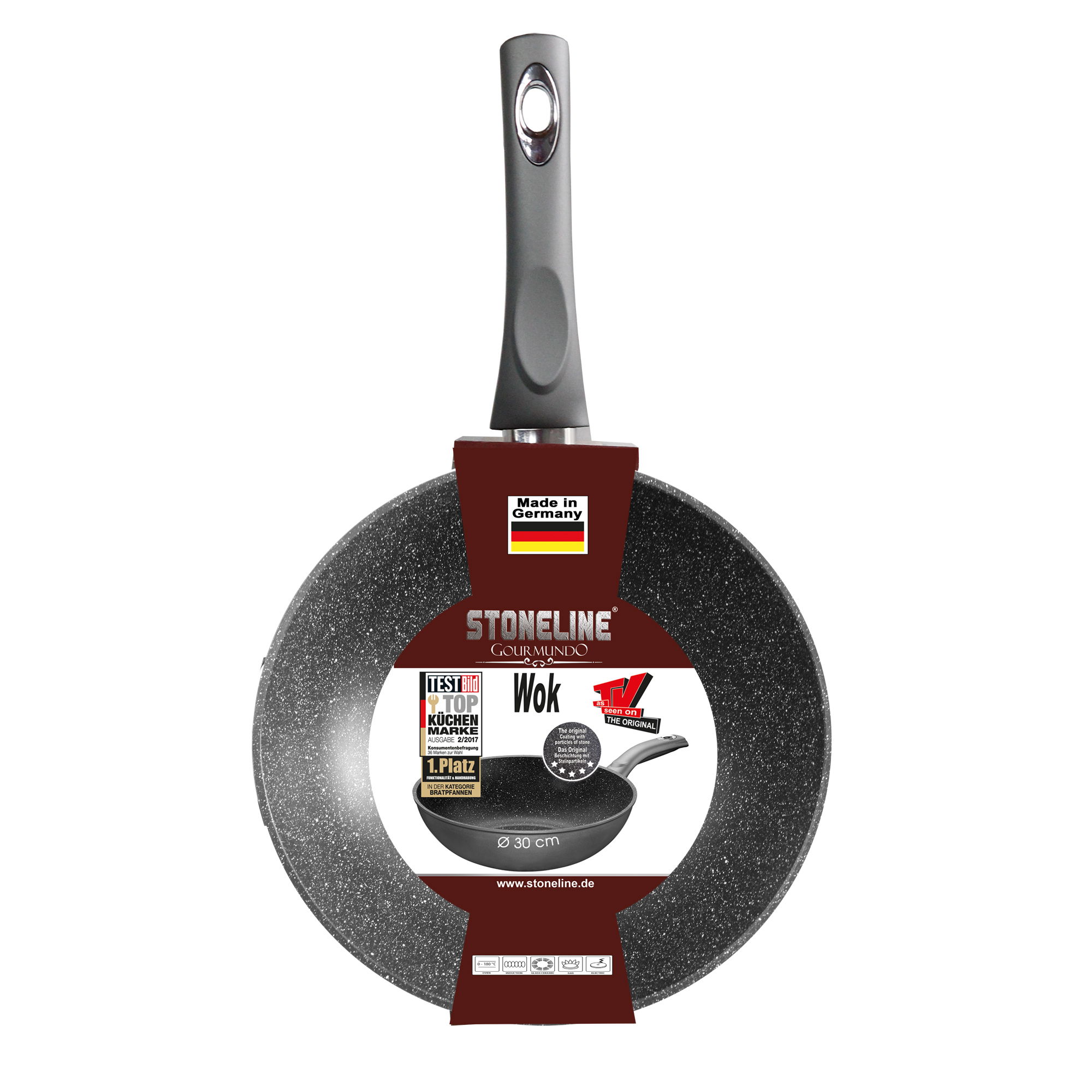 STONELINE® Wok Pan 30 cm, Non-Stick Pan | Made in Germany | GOURMUNDO
€59.95*
%
Old price: €129.95*
You save 70,00 €
Available immediately, in 1-3 days at your home
STONELINE® – The original!
Healthy nonfat cooking and frying
Create delicious Asian meals and enjoy healthy lowfat Asian cuisine in your own home.
With this STONELINE® wok it is easy to create tasty Far Eastern delicacies at home.
Sear the ingredients for a few moments and then move them to the rim for gently letting them simmer.
Enjoy your exotic meal with chopsticks or a fork!
This flexible cookware item is not only suitable for frying. You can just as easily steam, slowcook or blanch your food.
Indispensable for the Asian cuisine – indispensable for your kitchen, too.
Thanks to the STONELINE® non-stick coating you can prepare your meals with or without fat and oil and remove them easily from the cookware.
Whether you are cooking on glass ceramics, induction, electric or gas, in cookware with the original STONELINE® coating, no stubborn residues stick and the easy manual cleaning saves you time and effort.
1 wok, ø approx. 30 cm, height: approx. 9.5 cm, approx. 4.3 l
The most important advantages of STONELINE® cookware at a glance:
Scratch-proof non-stick STONELINE® coating
Vitamin-friendly cooking and frying without fat and oil
Perfect results and crispy meat
Also suitable for vegetarians: Vegetables stay crunchy and juicy
No burning and no sticking
Super easy to clean
Extra strong, non-distorting base
Base thickness: 4.5 mm
Suitable for all cookers including induction cookers
Oven-proof up to 150 °C
Material: die-cast aluminium
Tips for cleaning and care:
We recommend cleaning your cookware thoroughly with water and a mild detergent before the first use.
Apply a few drops of cooking oil with a kitchen towel onto the coating.
No fat or oil is needed for further use!
Thanks to the Easy-Clean-Effect we recommend cleaning the cookware by hand. Wipe clean with hot water, a mild detergent and a soft sponge.
Coating:

Non-stick coating

Content:

from 4 l to 5 l

Diameter:

30 cm

Handle:

Fixed

, Softtouch

Height:

5 to 10 cm

Lid:

No

Oven suitable until:

150 °C

Series:

Gourmundo

, Made in Germany

Type:

Woks
---
ch bin Hobbykoch und verwende den Wok seit mehr als einem Jahr mehrmals die Woche. Koche darin verschiedenste Gerichte, mit und ohne Fett. Kein verkleben, anbrennen usw. Etwas die Gebrauchs und Pflegehinweise beachten dann gibt es auch keine Kratzer. Holz,Bambus,Silicon dann passiert nichts! Die Reinigung ist Dank der super Beschichtung einfach Easy. Ich warte schon ungeduldig bis meine anderen Pfannen und Woks ausgetauscht werden müssen, denn dann gibt es für mich nur mehr Produkte von Stoneline!!! Für mich eine ganz klare Kaufempfehlung!!!!