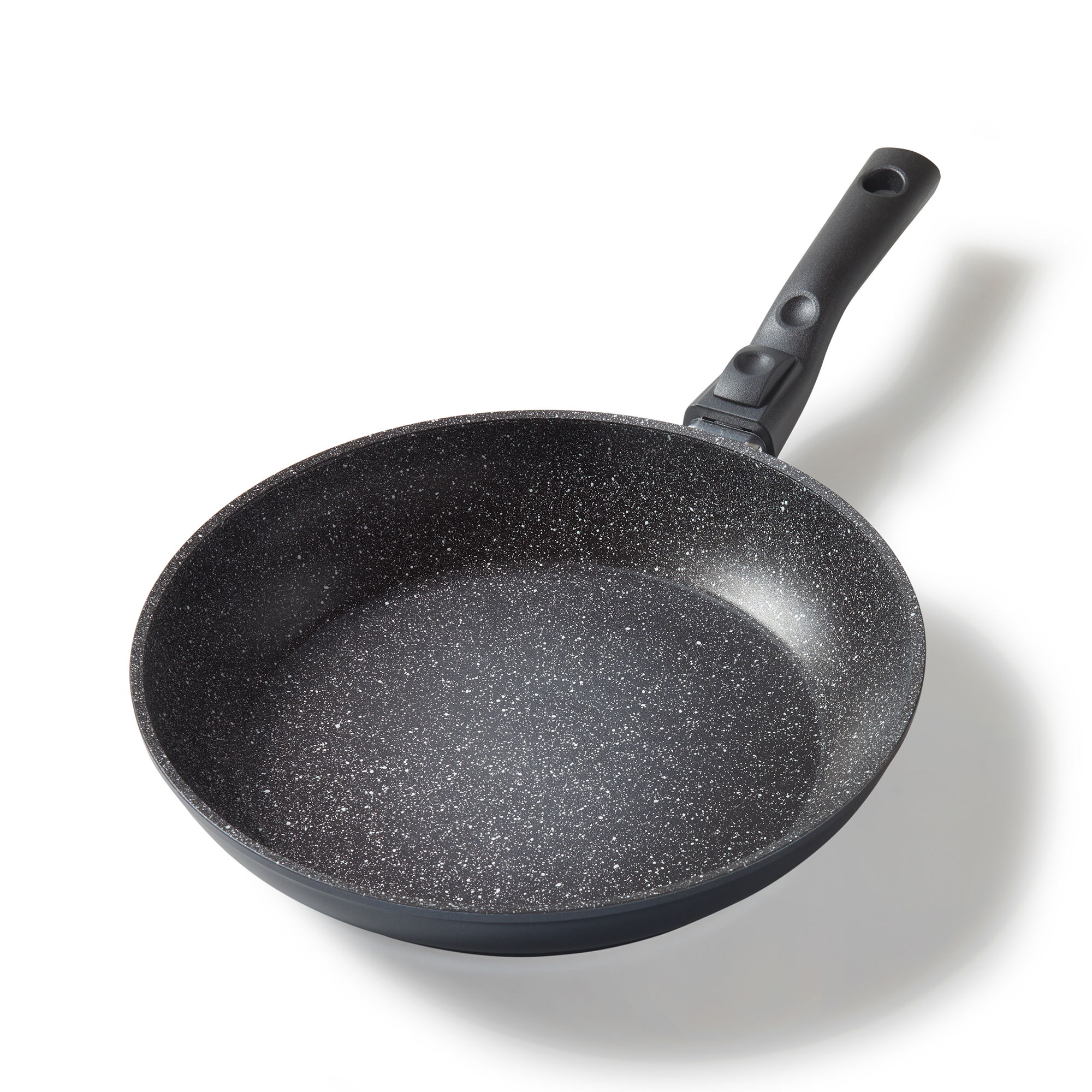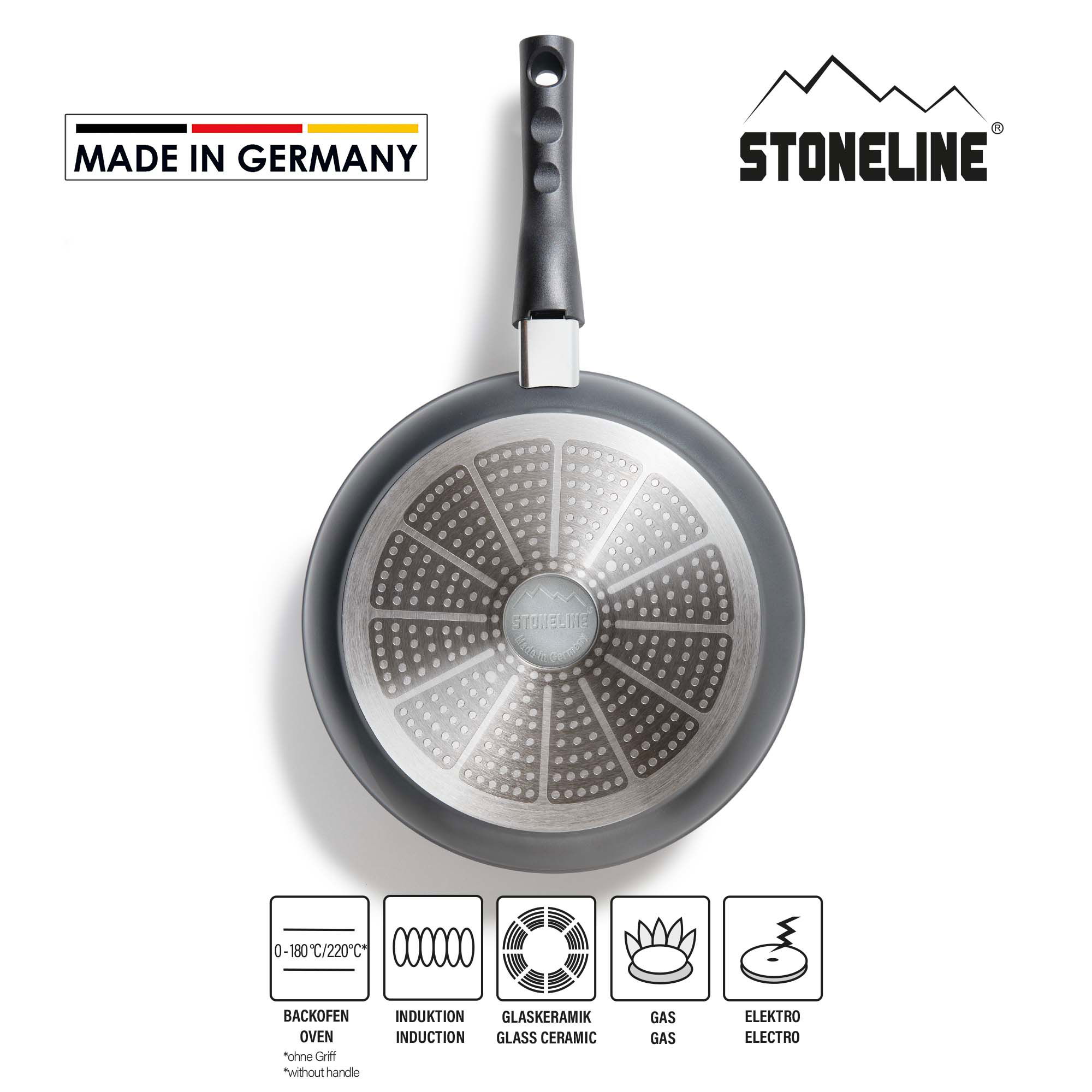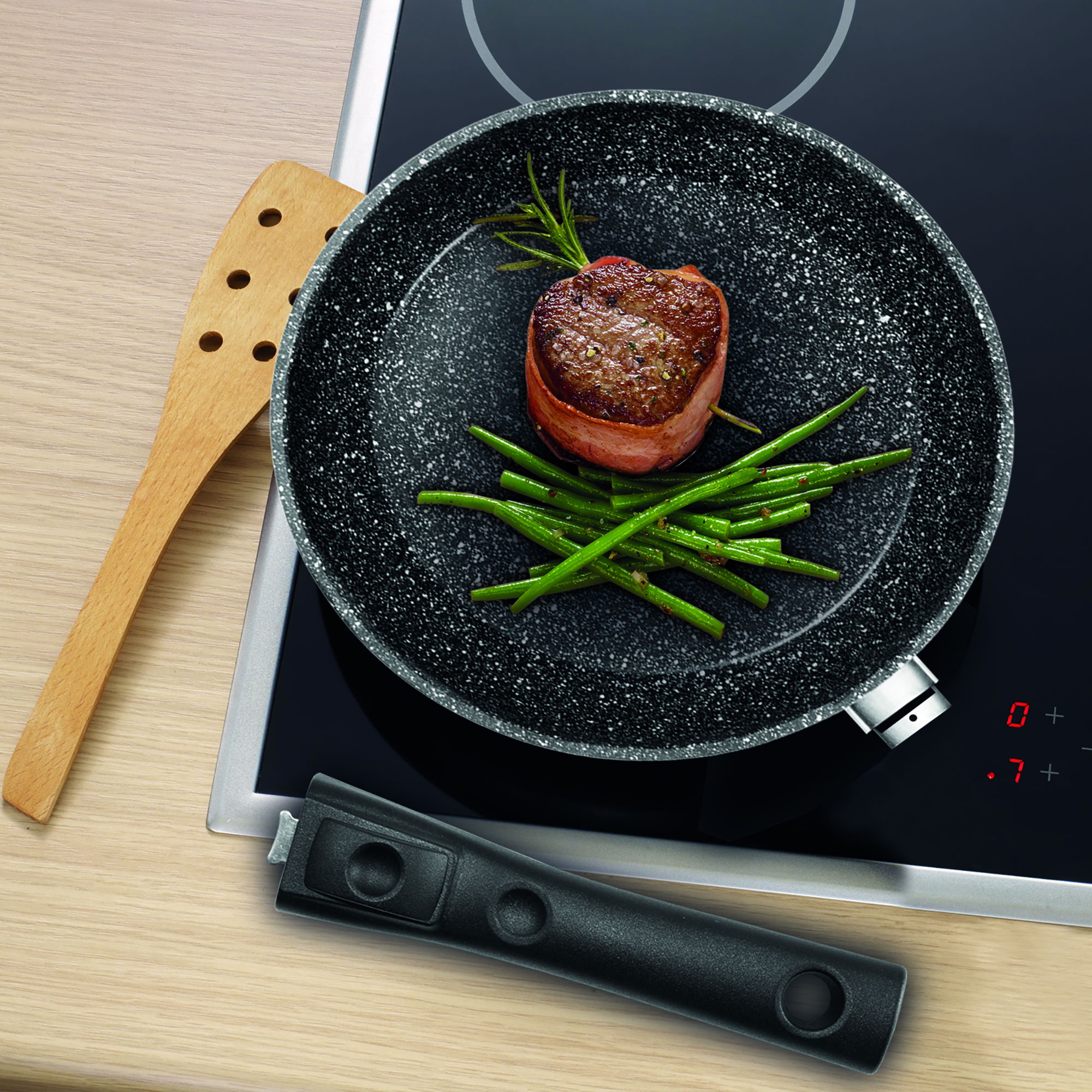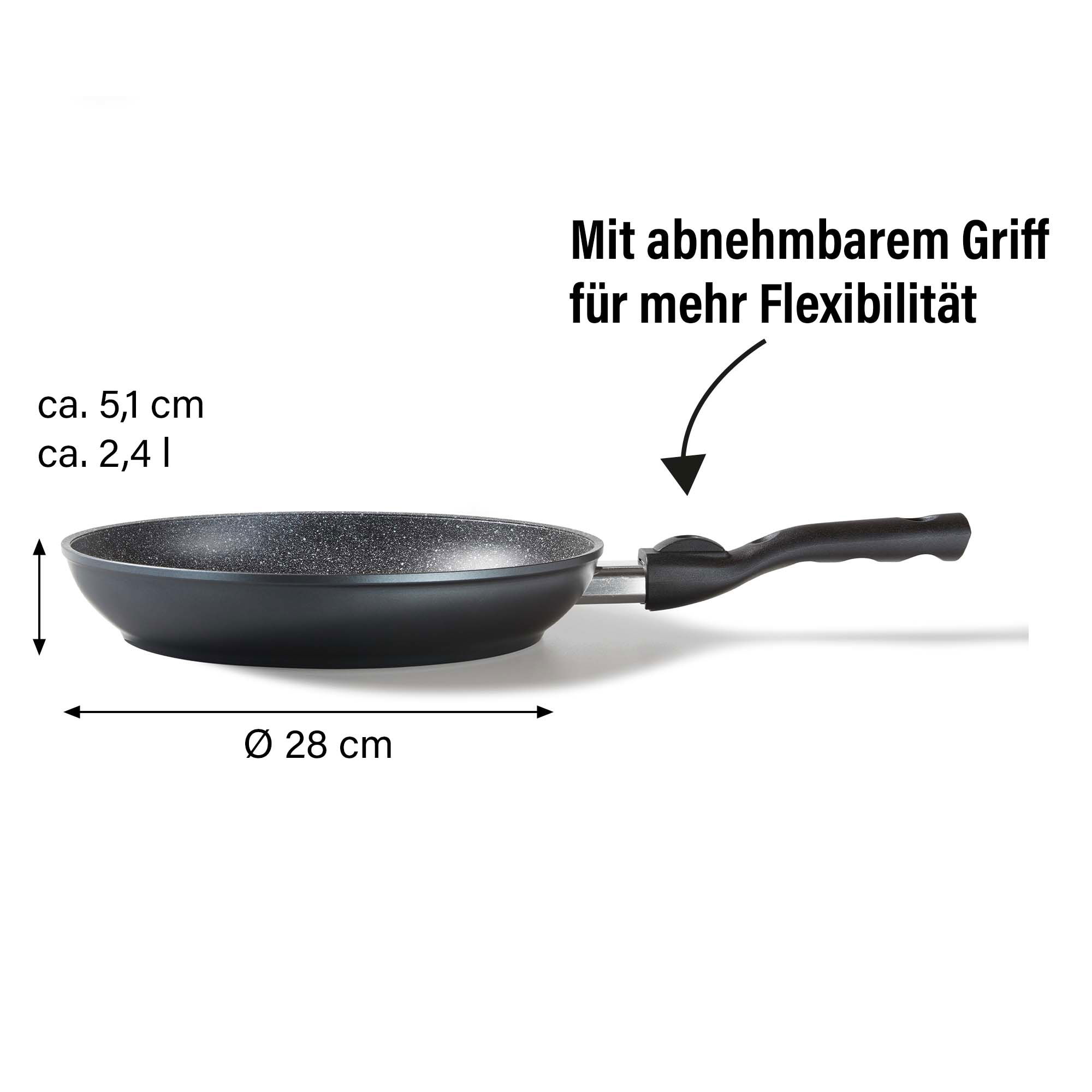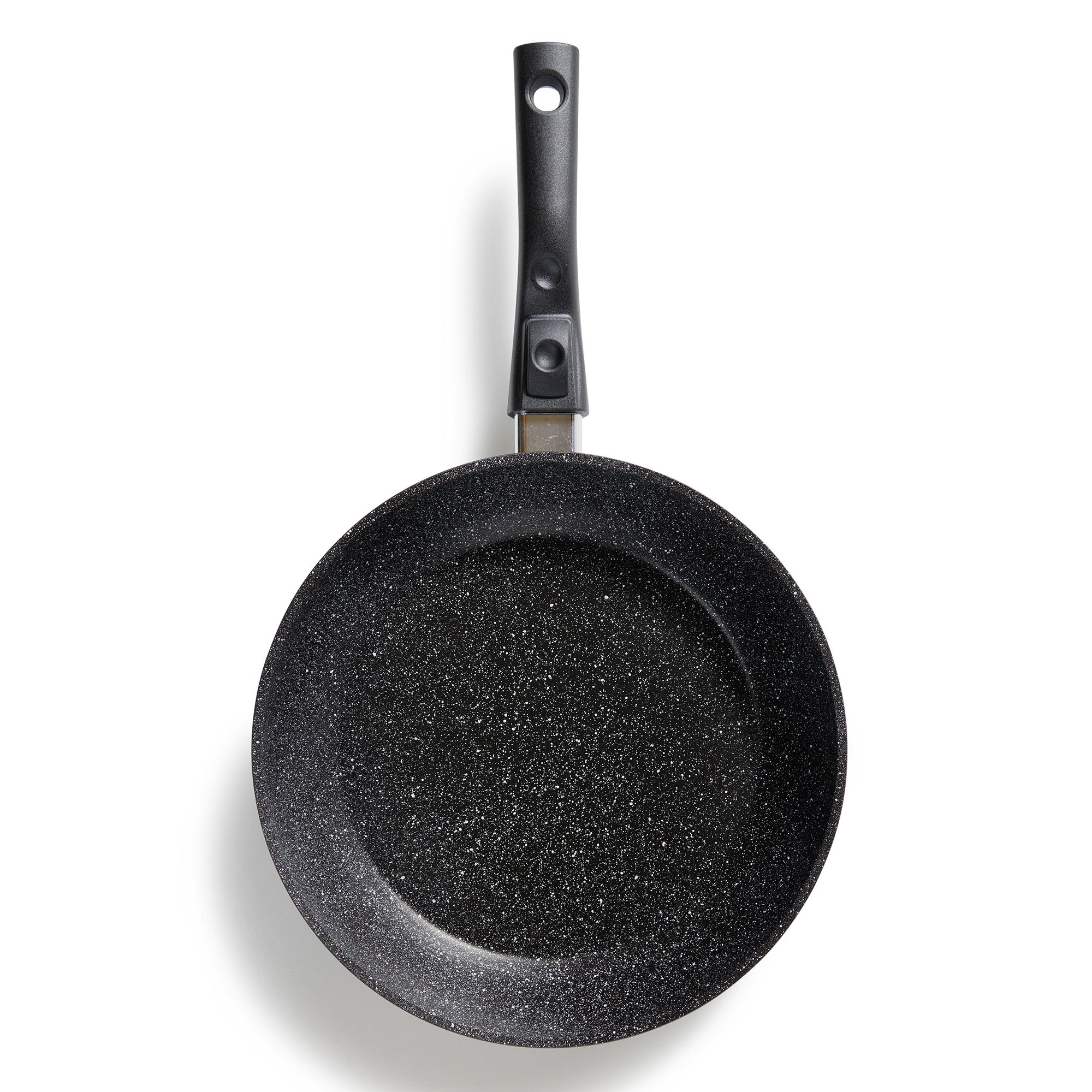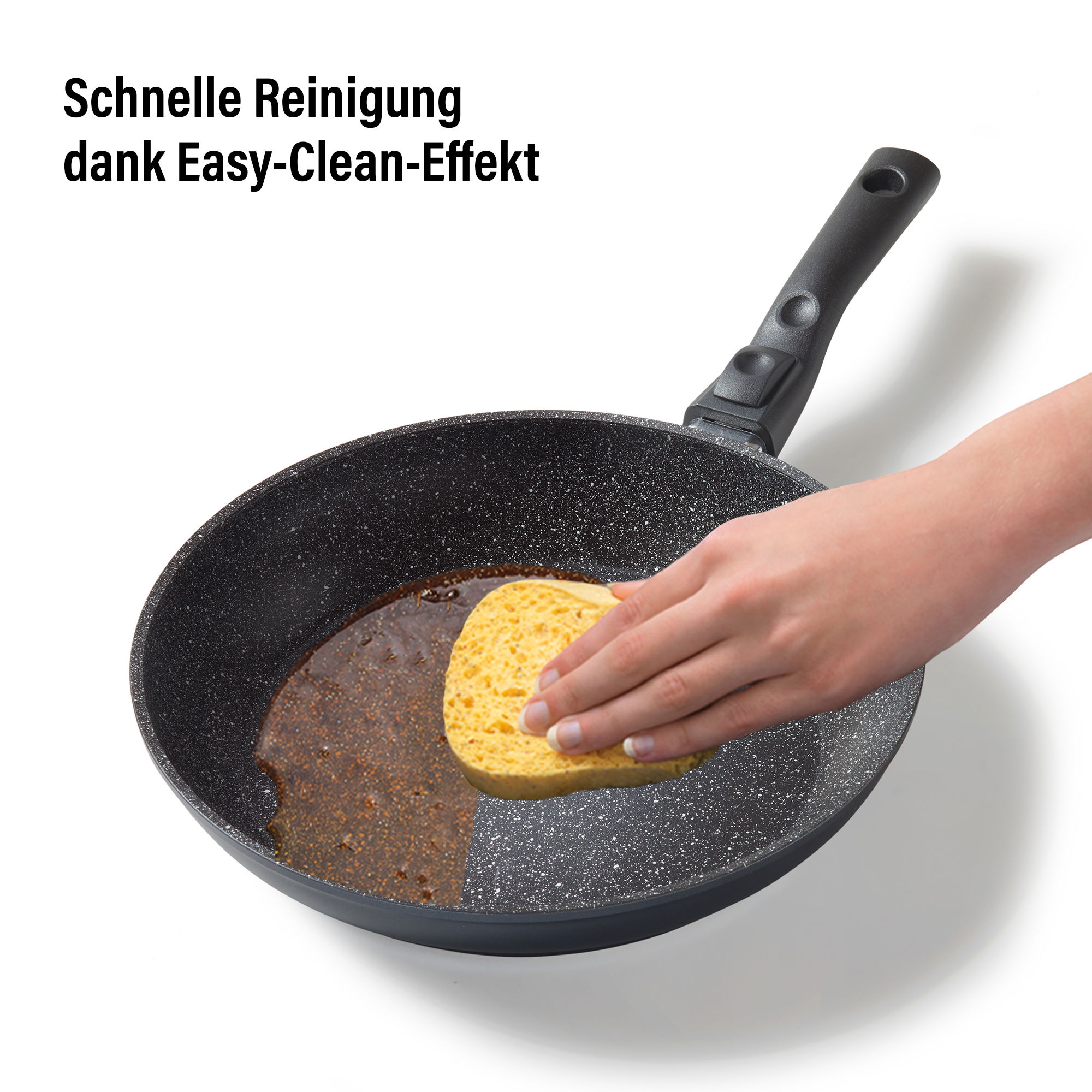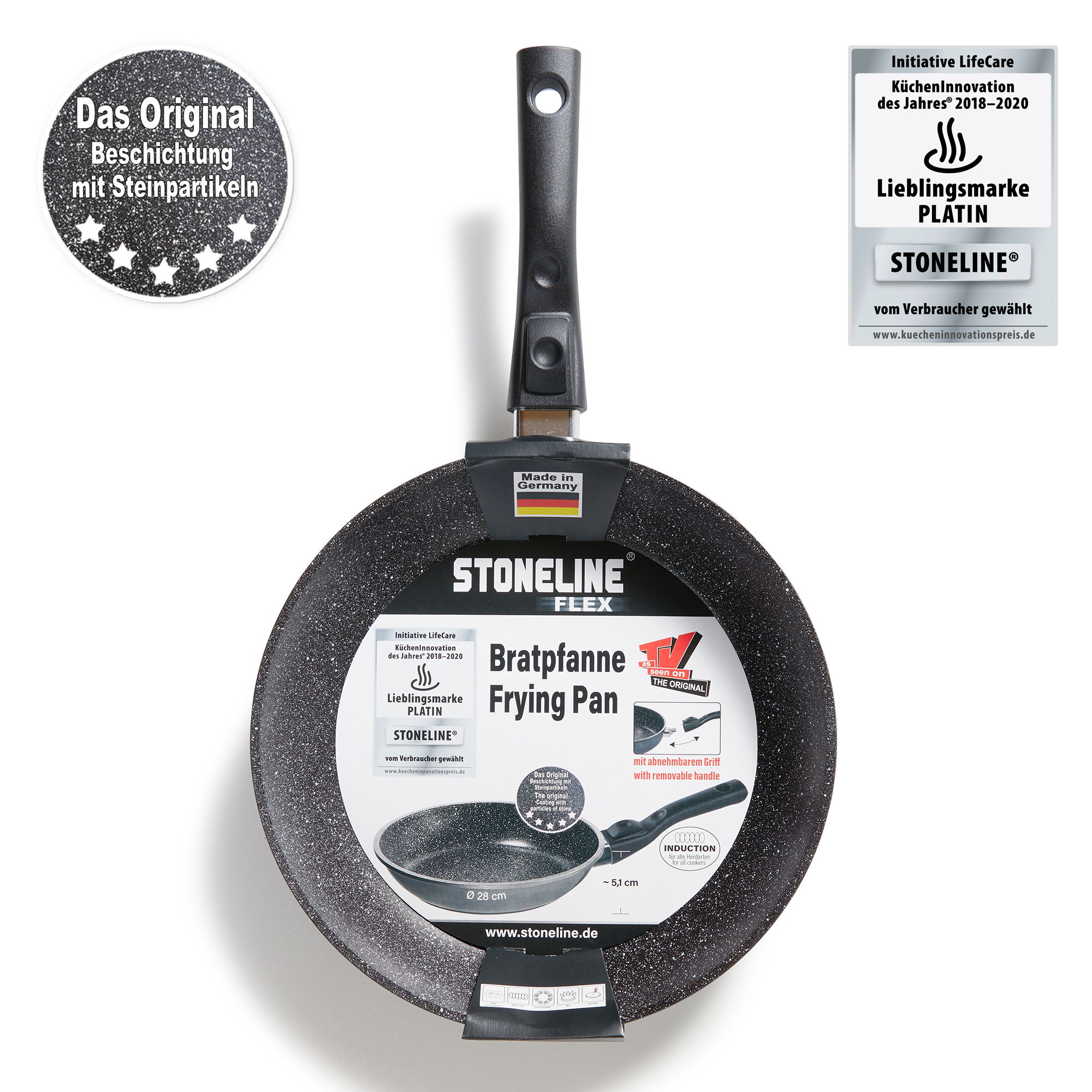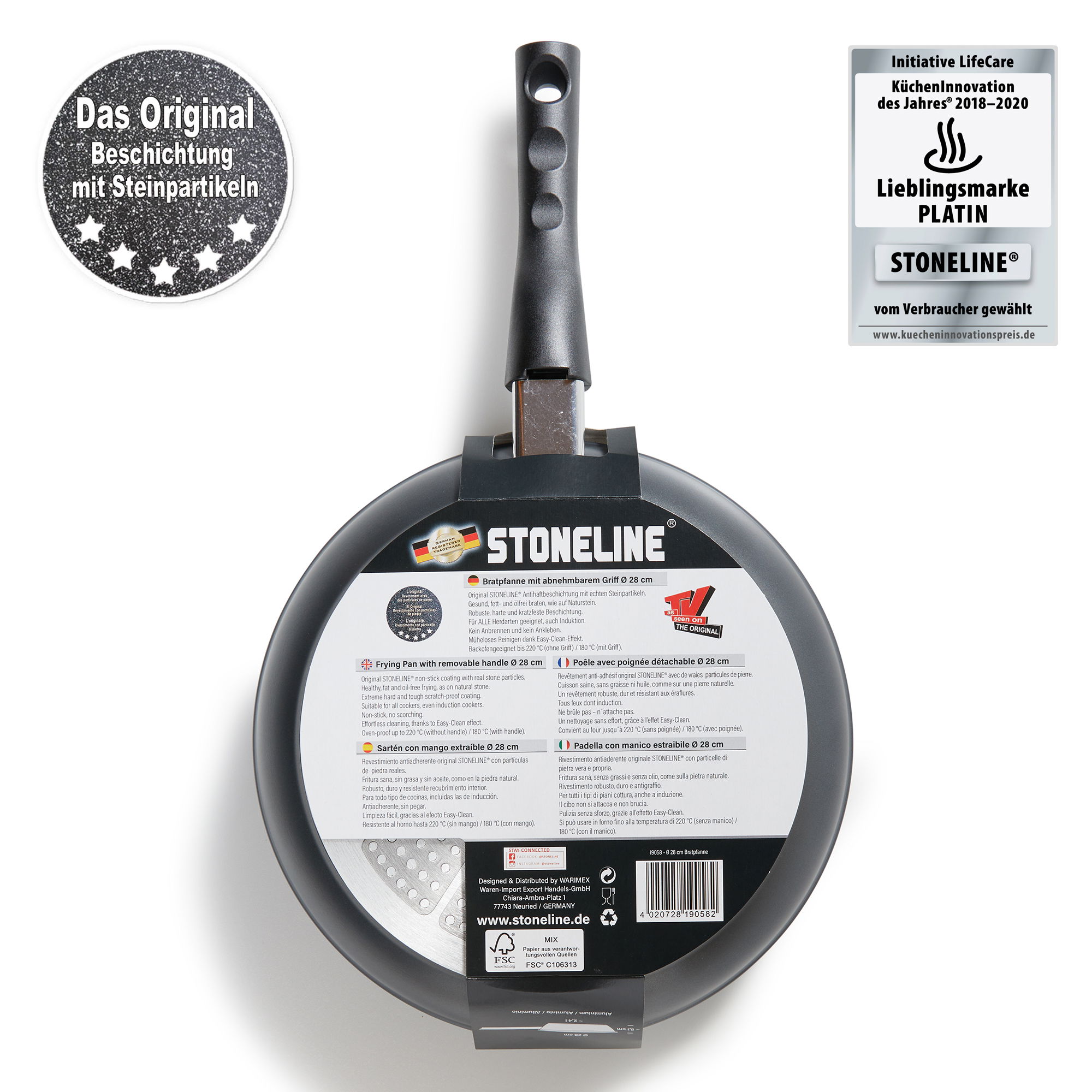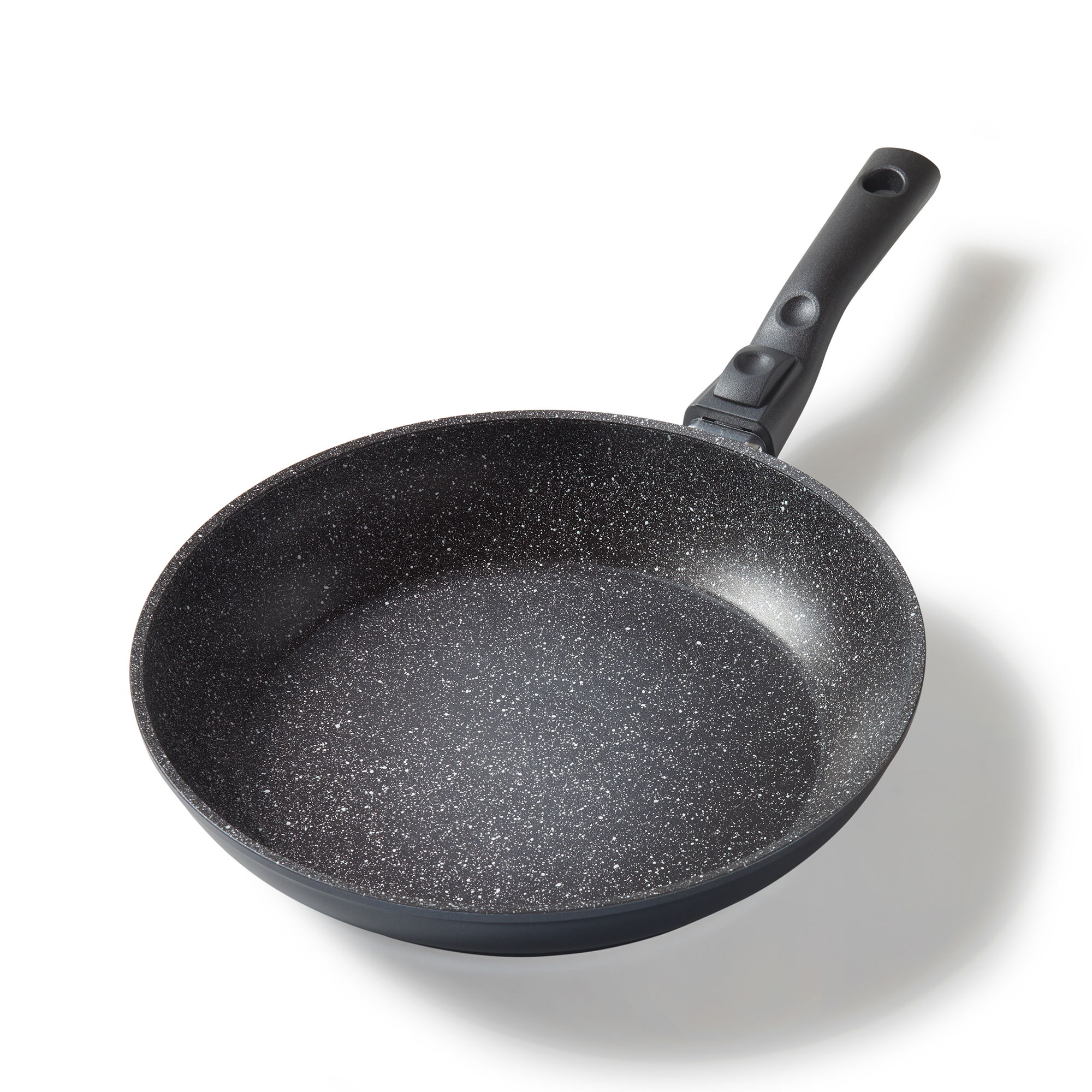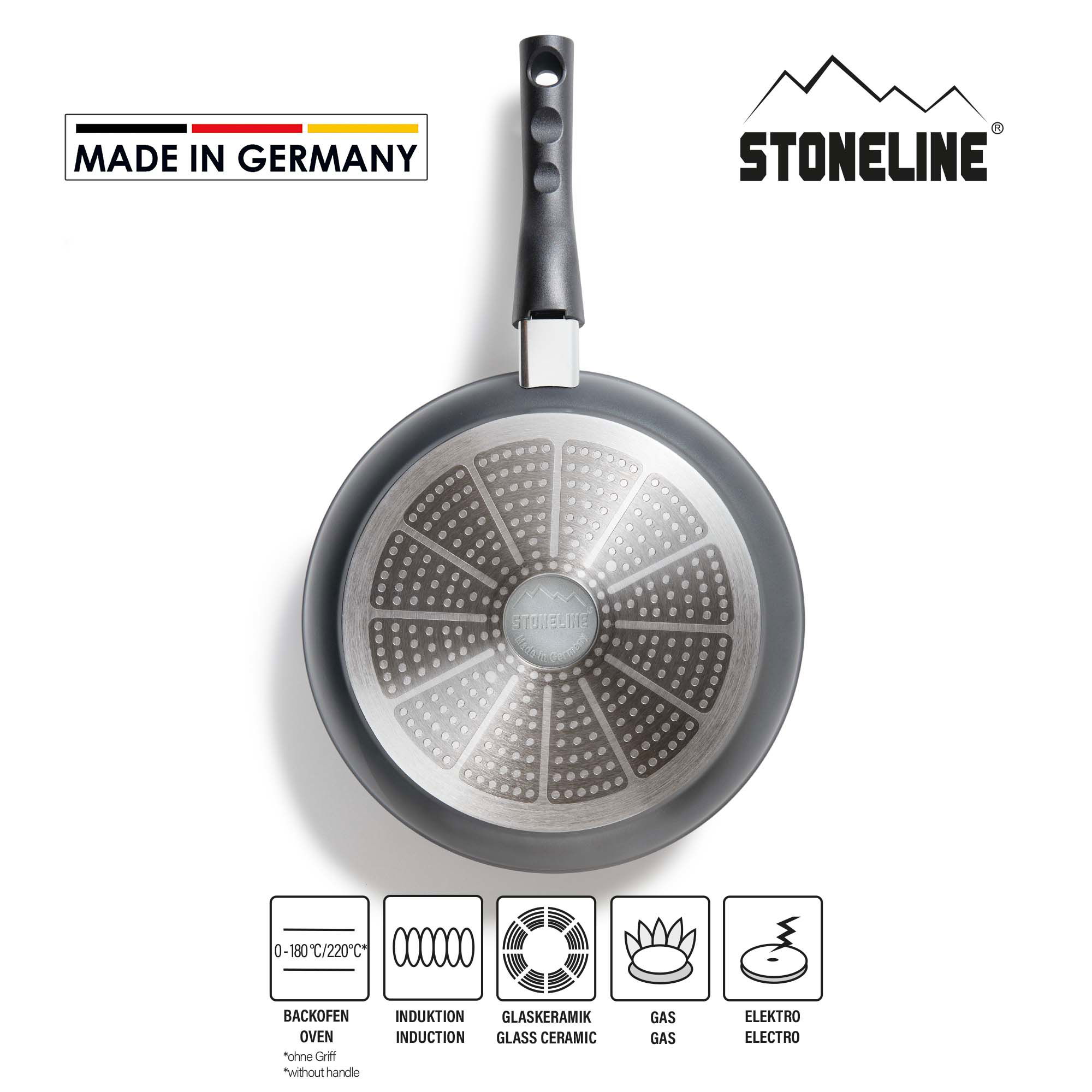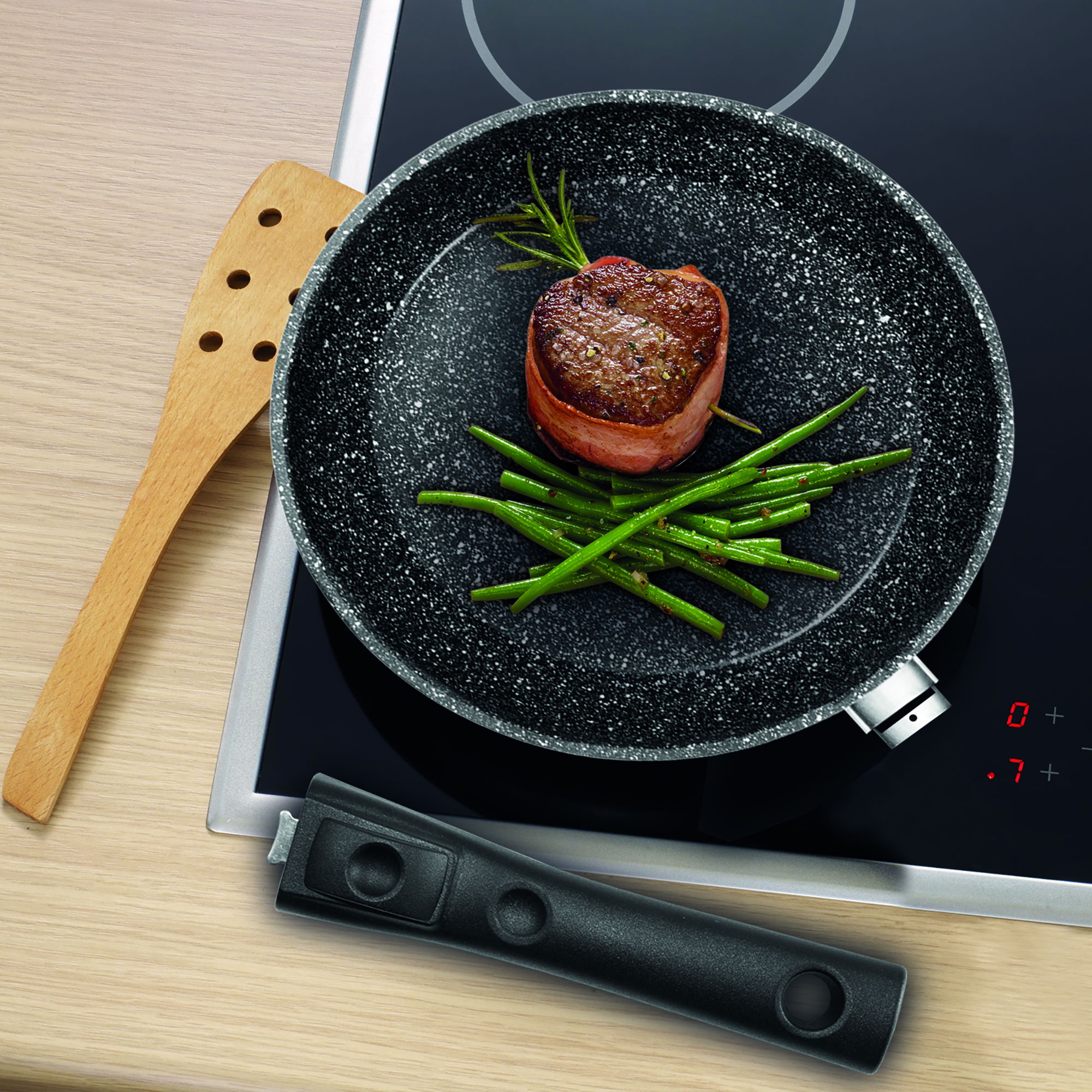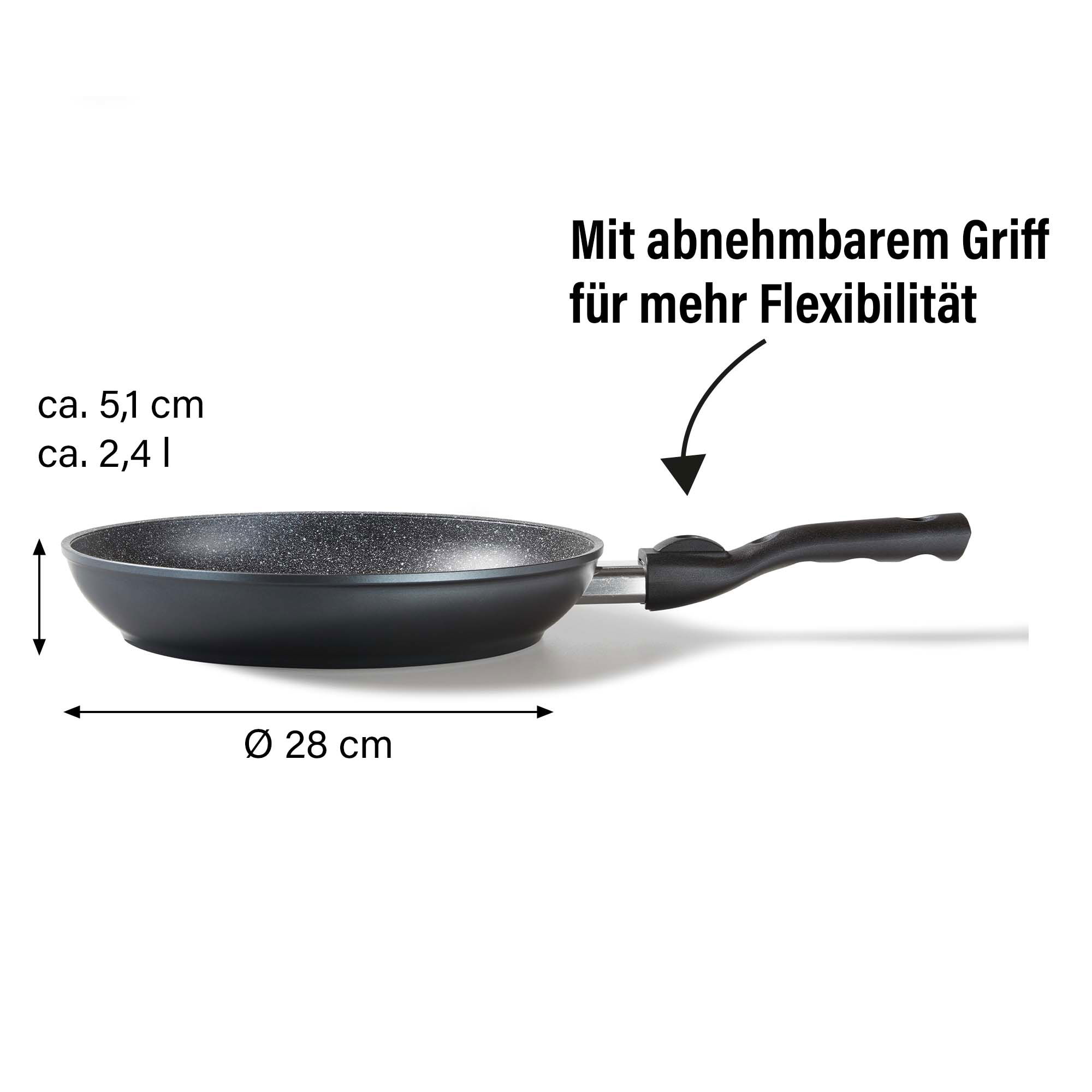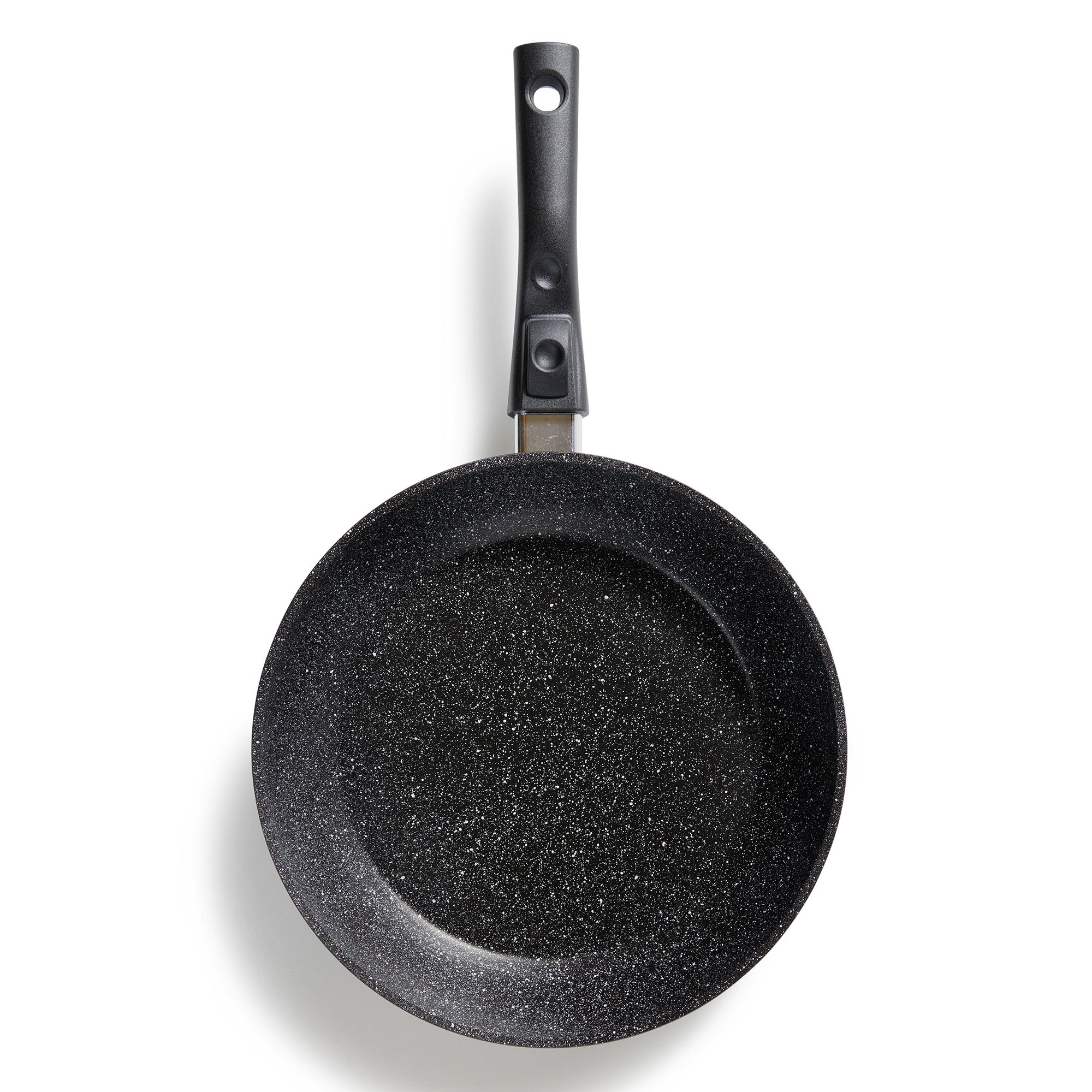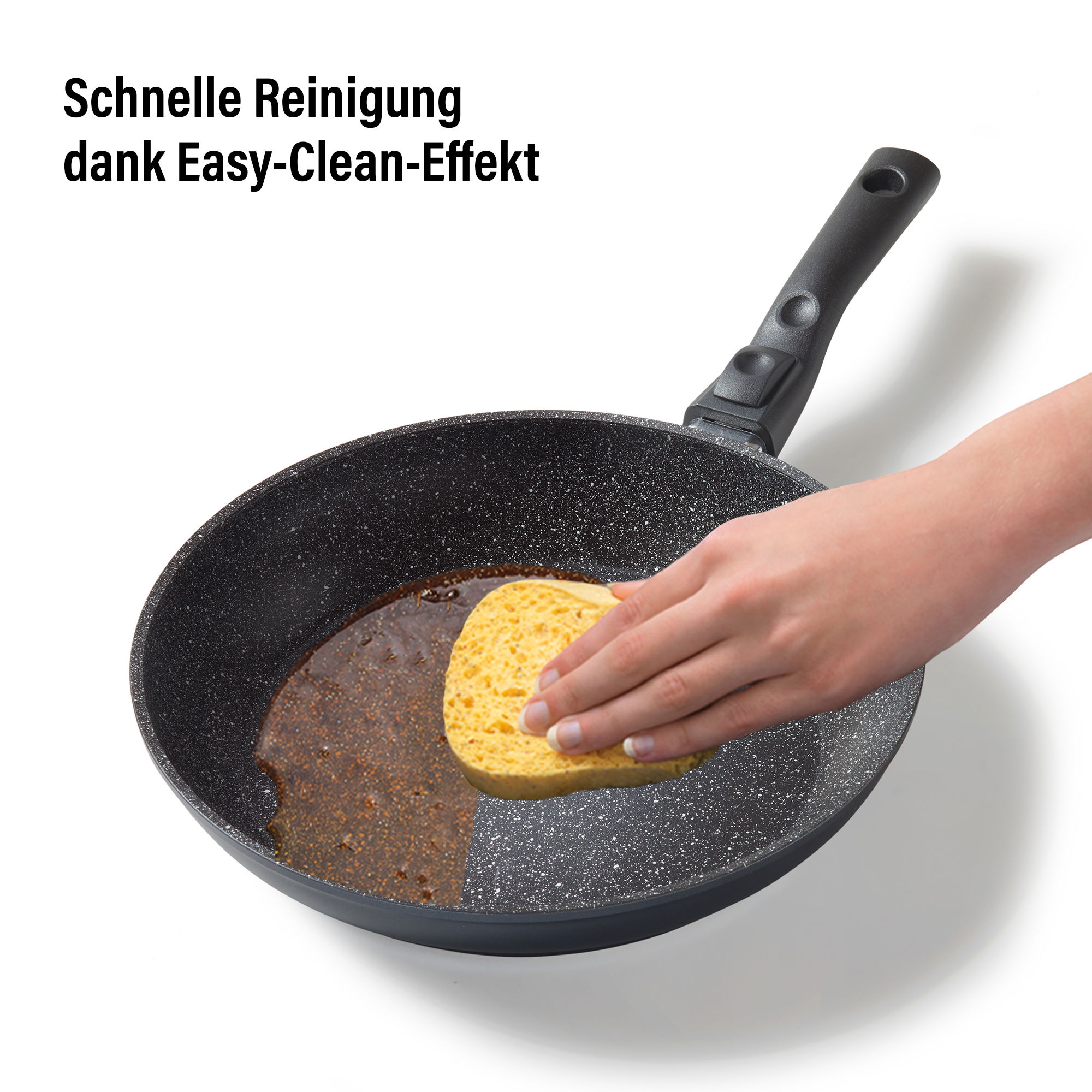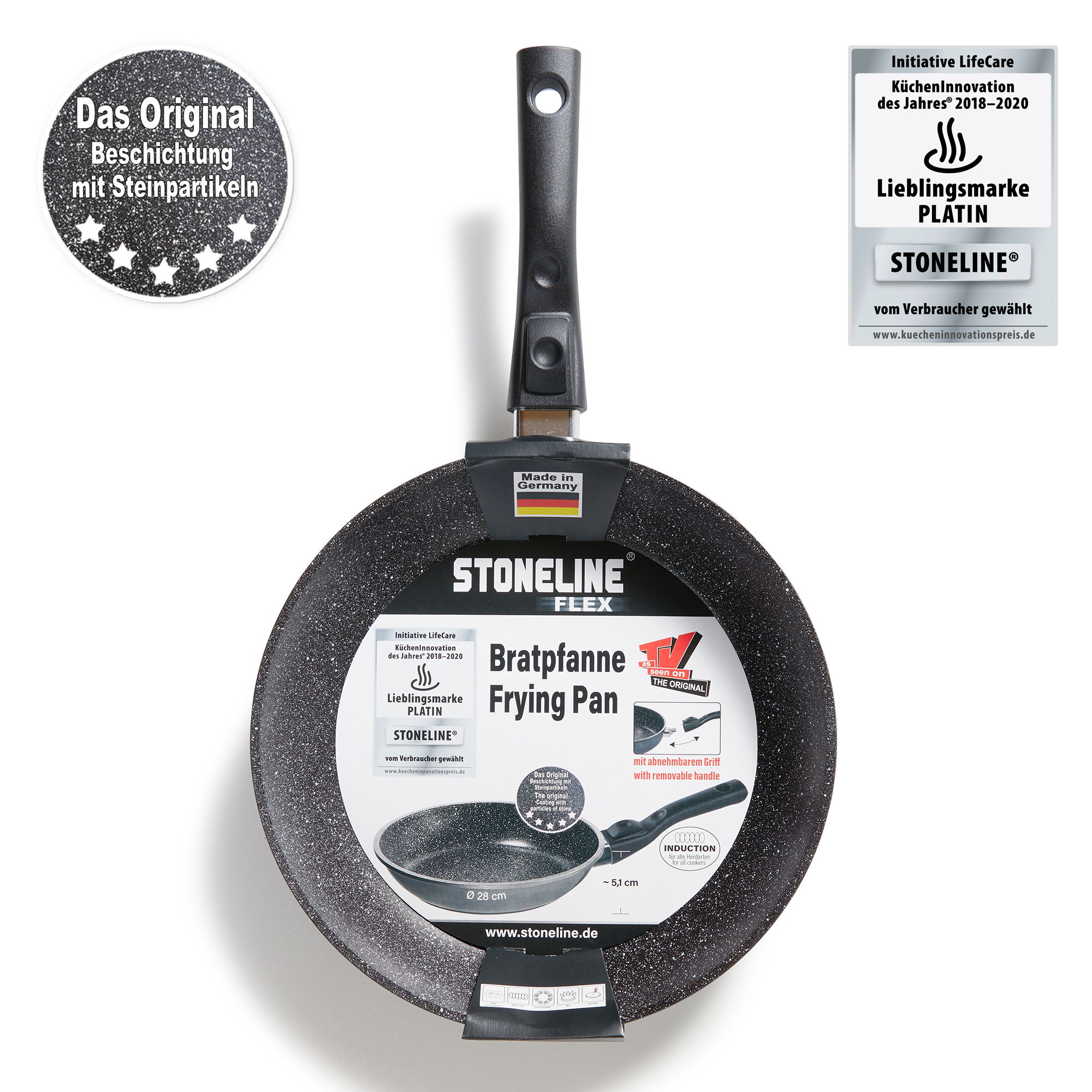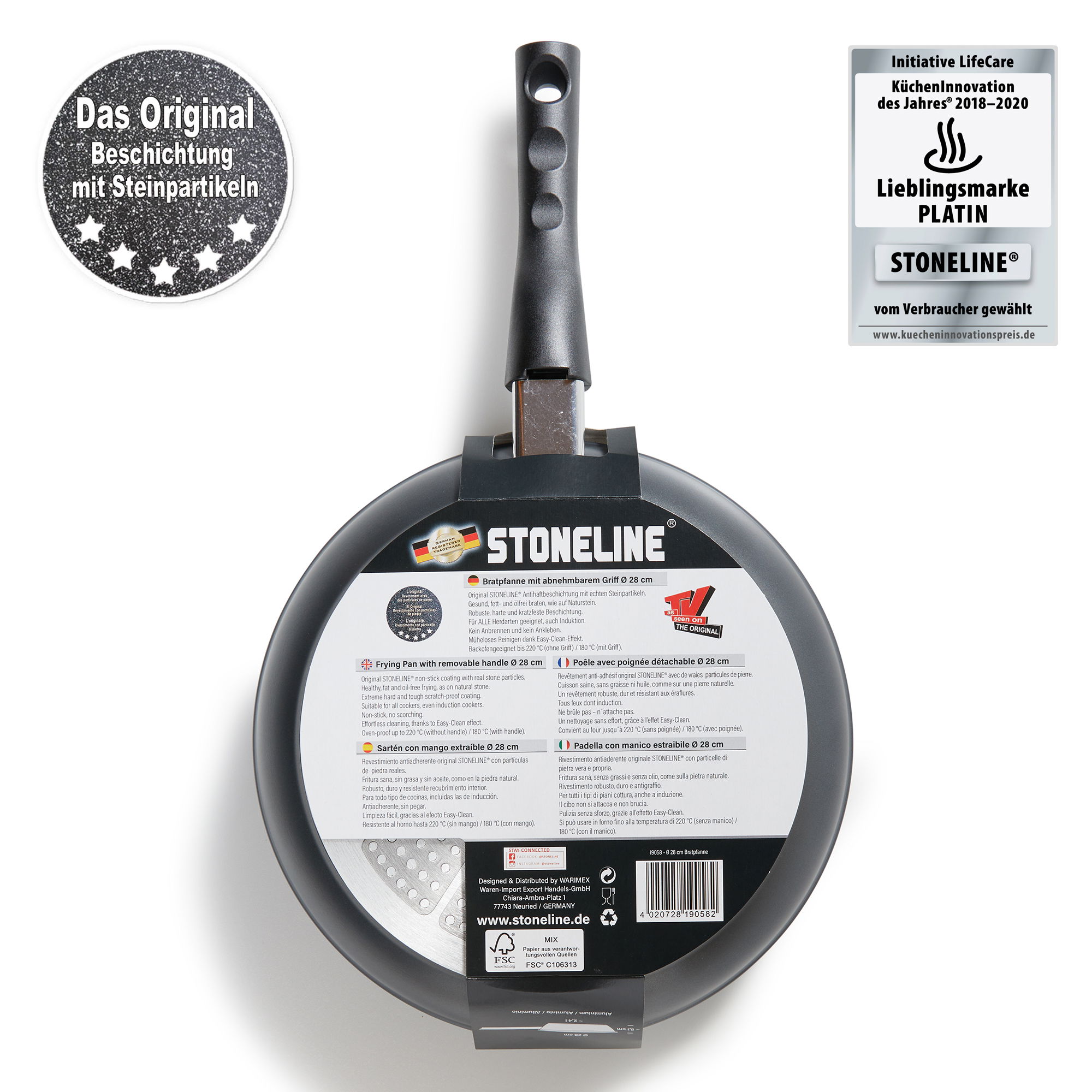 STONELINE® Frying Pan 28 cm, Removable Handle, Non-Stick Pan | Made in Germany | FLEX
€59.95*
%
Old price: €109.95*
You save 50,00 €
Available immediately, in 1-3 days at your home
STONELINE® Made in Germany!
Healthy fat-free cooking and frying!
This 28 cm pan offers the perfect size.
Prepare large or small quantities in it without them sticking or adhering to the bottom of the pan.
This frying pan is suitable for all types of stoves, including induction.

With a detachable handle: Easily transform your pan into a baking dish for gratinating and keeping dishes warm in the oven.
1 frying pan, ø approximately 28 cm, height: approximately 5.1 cm, approximately 2.4 l
1 detachable long handle
The main advantages of STONELINE® cookware at a glance:
Scratch-resistant STONELINE® non-stick coating
Optimal frying results and crispy-brown meat
Best flavor
Cook and fry vitamin-preserving without fat and oil
No burning or sticking
Super easy to clean
Suitable for all types of stoves, including induction
Extra strong, warp-free base
Base thickness 4.5 mm
Oven-safe up to 220 °C (without handle) / 200 °C (with handle)
Material: Aluminum
Cleaning and Care Tips
Before the first use, we recommend thoroughly washing your cookware with some water and mild dish soap.
Then, apply a few drops of cooking oil to the coating using a paper towel.
During further use, you can do without the use of fat or oil!
Thanks to the Easy-Clean effect, hand cleaning is recommended. Simply wipe with hot water, dish soap, and a soft sponge.
Coating:

Non-stick coating

Content:

from 1 l to 2 l

, from 2 l to 3 l

Diameter:

24 cm

, 28 cm

Handle:

Removable

Height:

2 to 5 cm

, 5 to 10 cm

Lid:

No

Oven suitable until:

150 °C

, 180 °C

, 200 °C

, 220 °C

Series:

Flex

, Made in Germany

Type:

Frying Pans