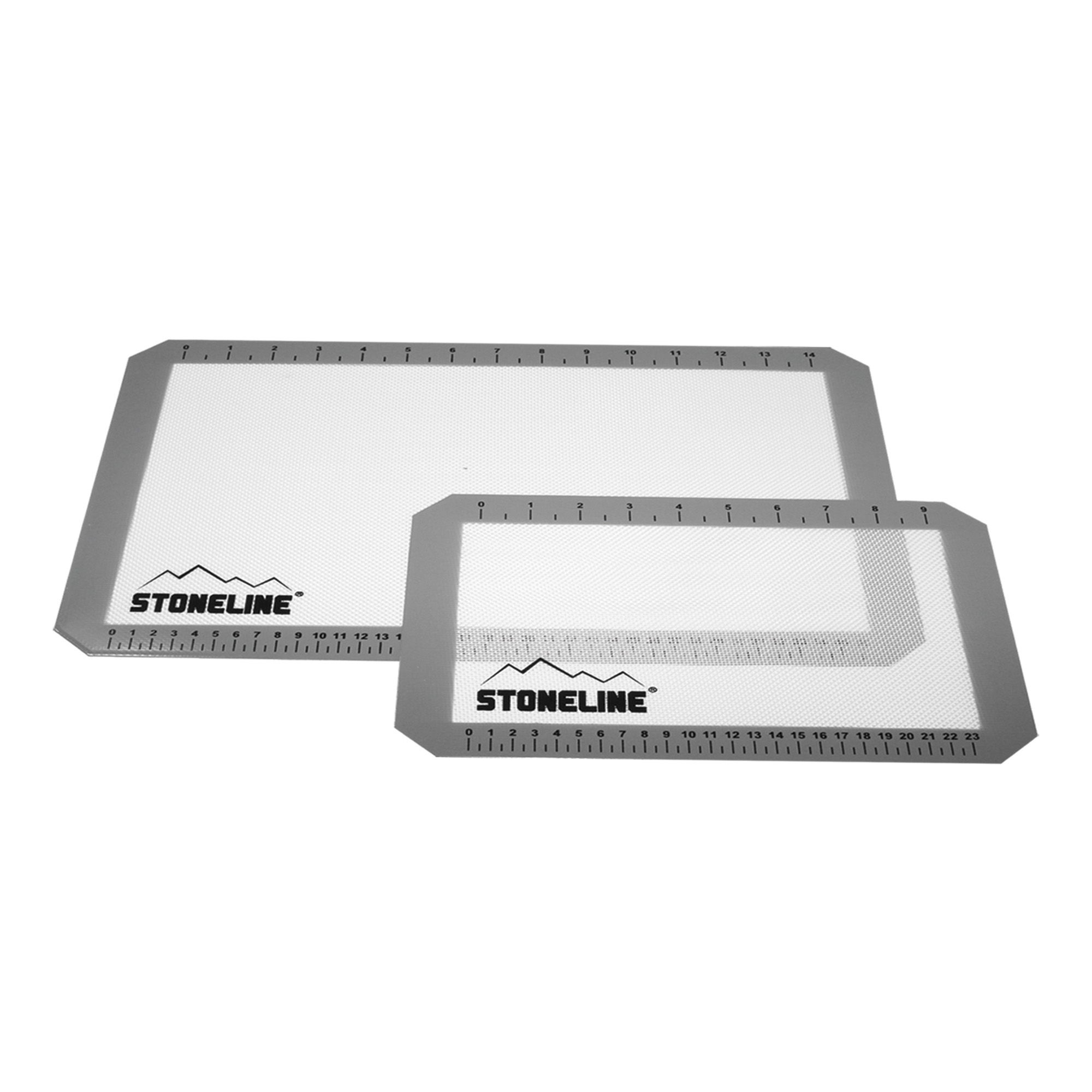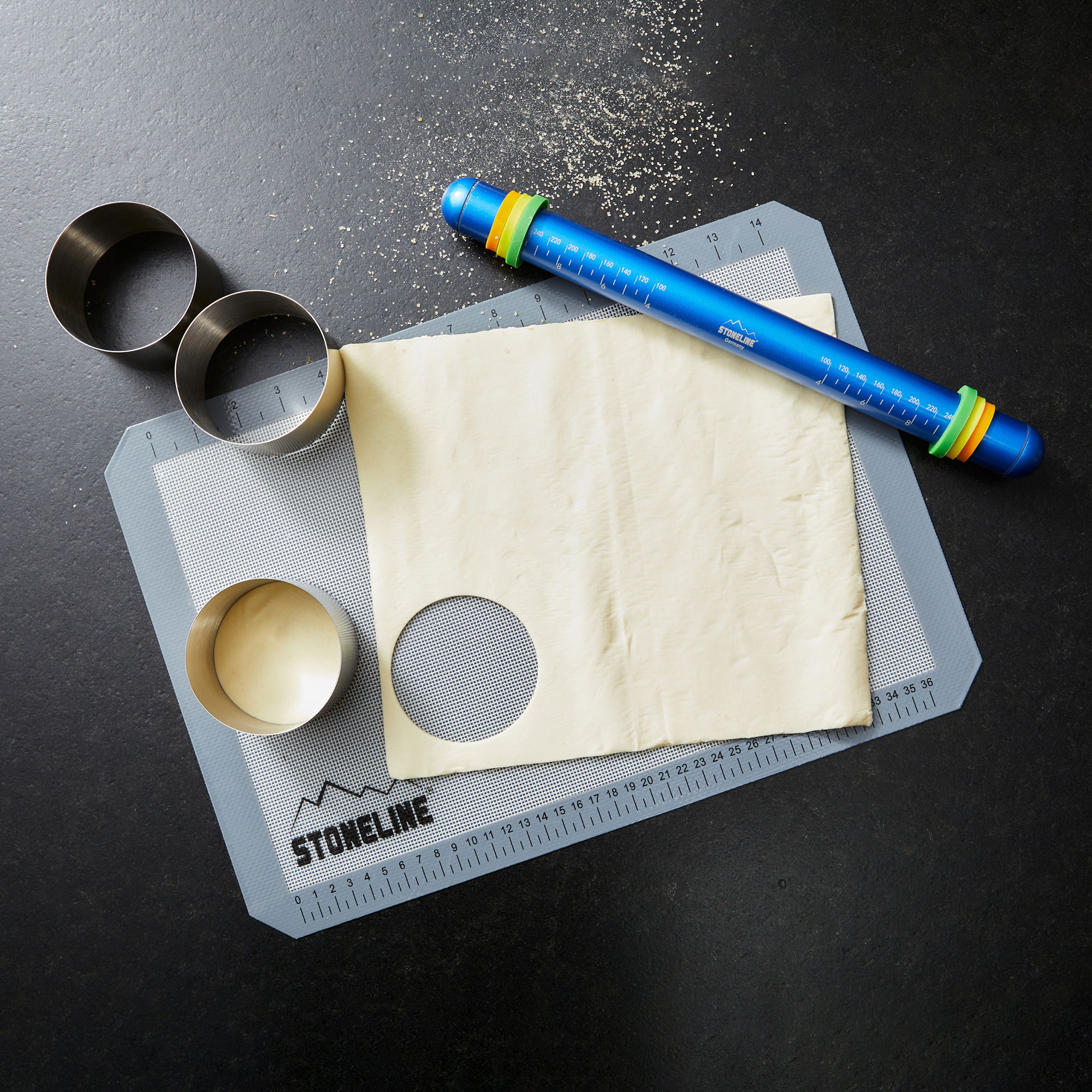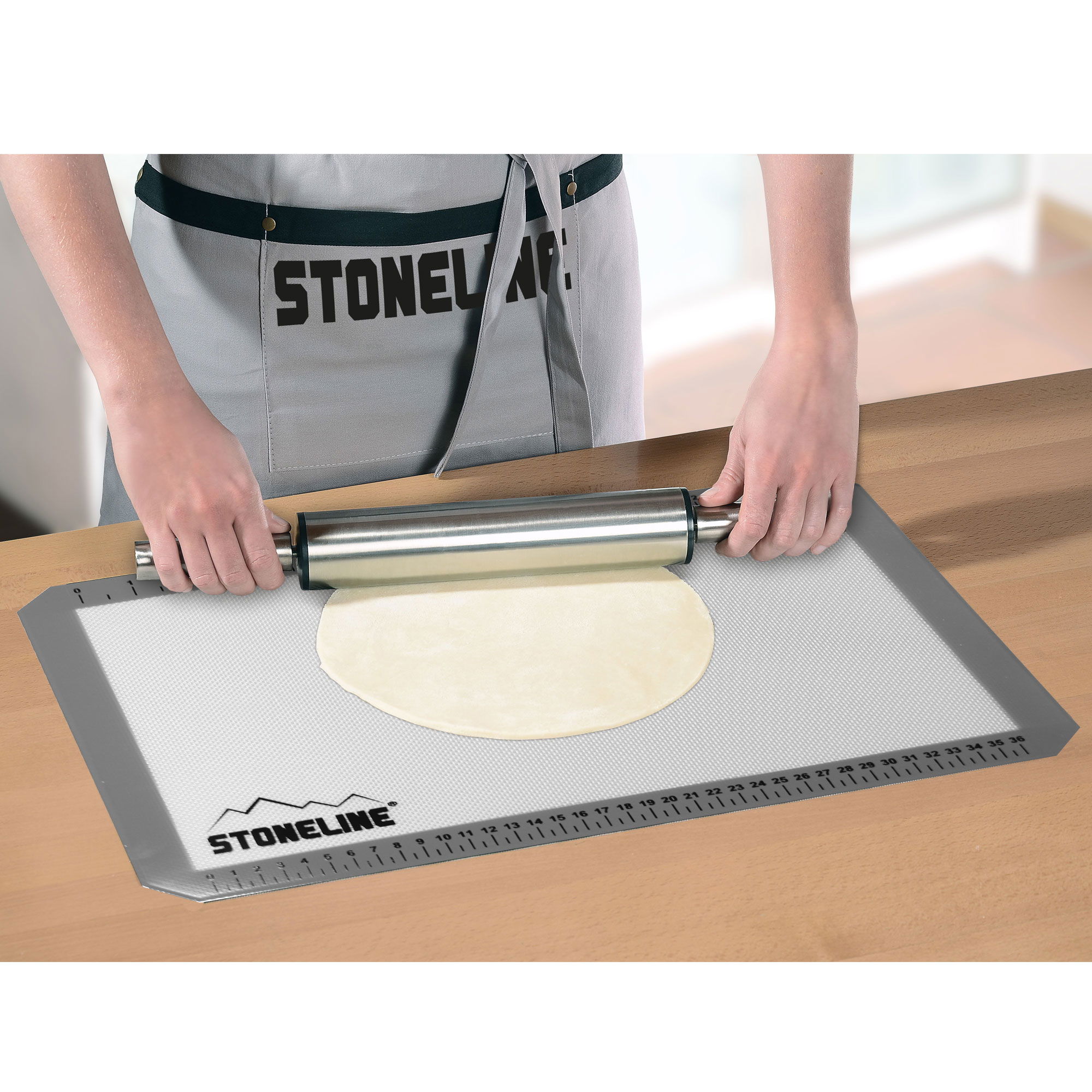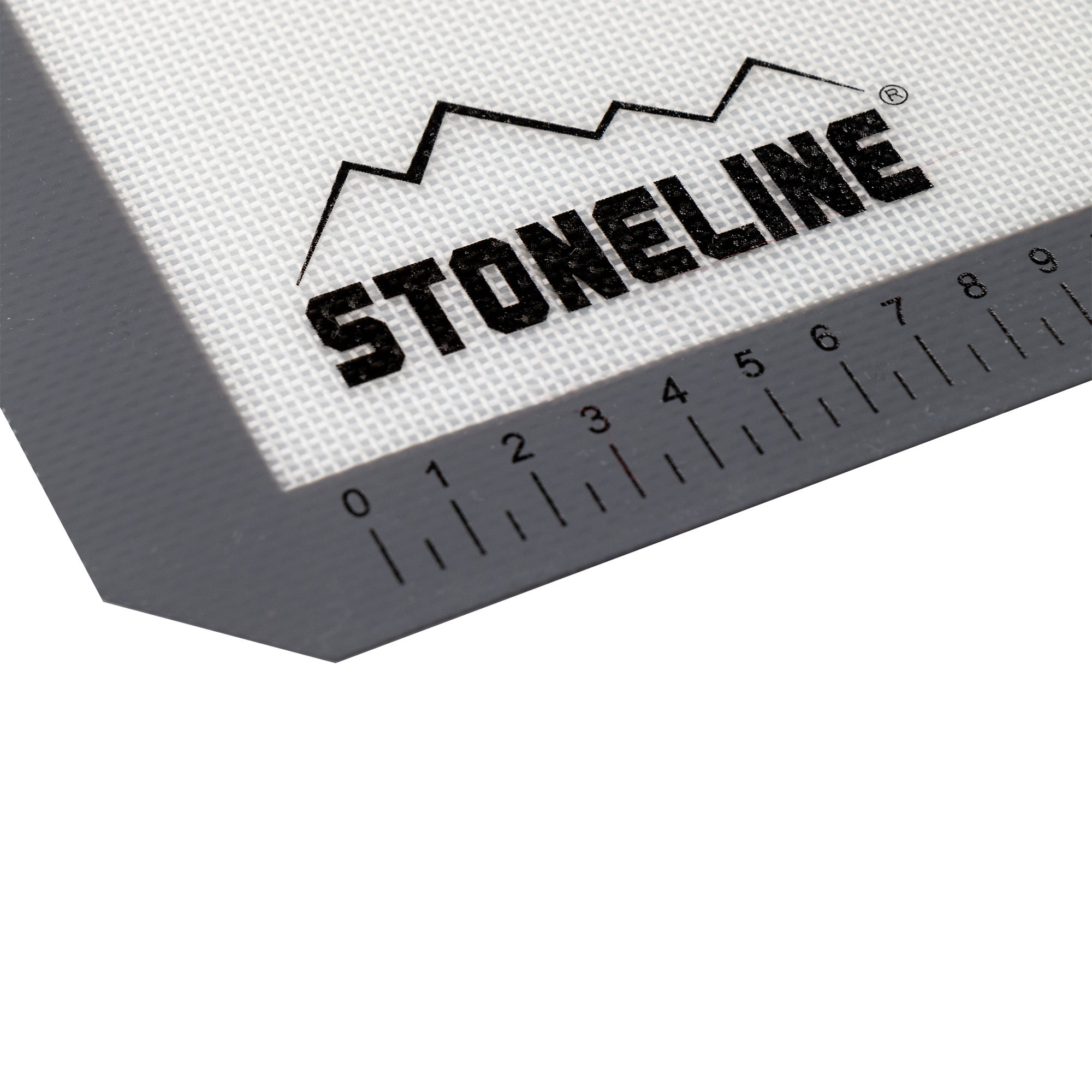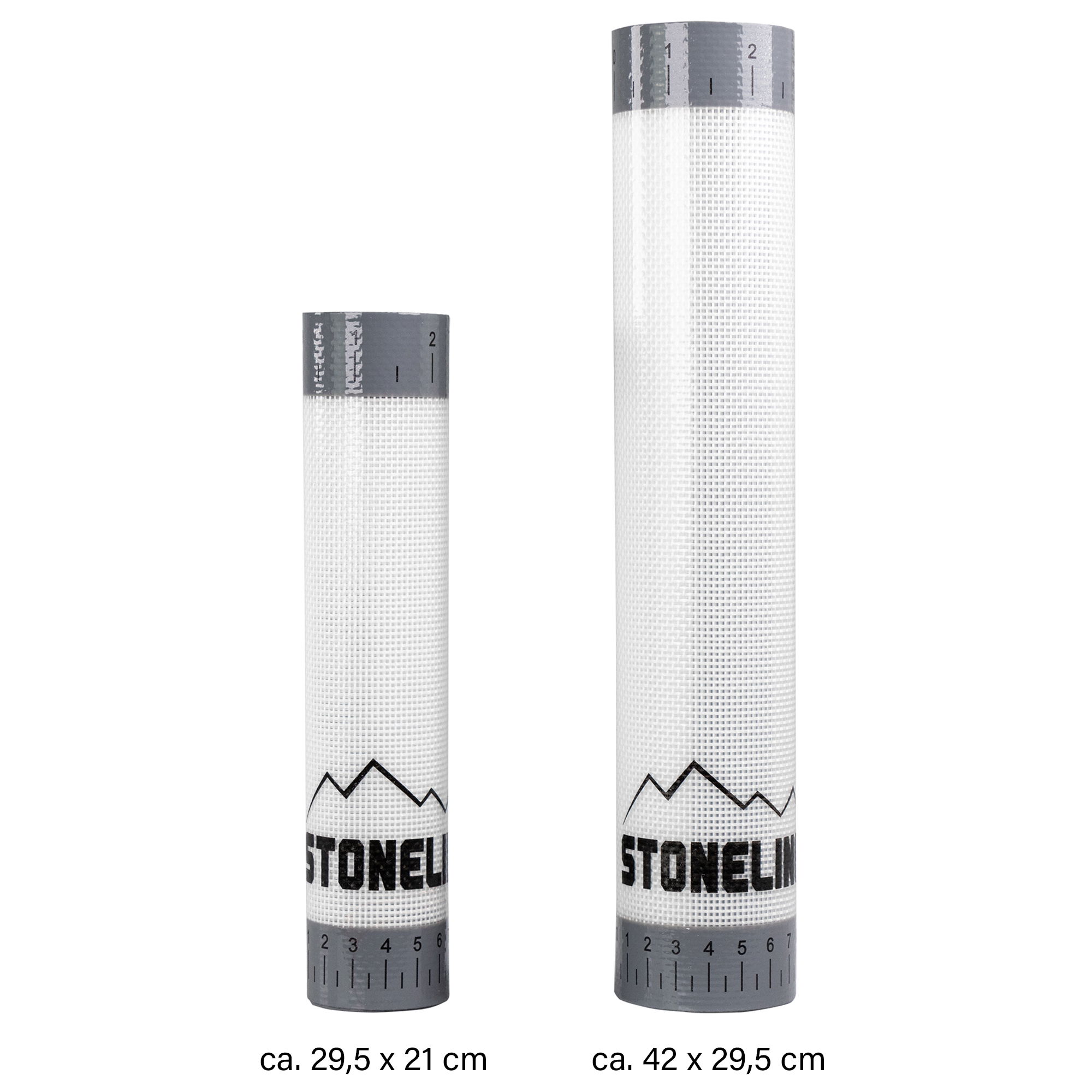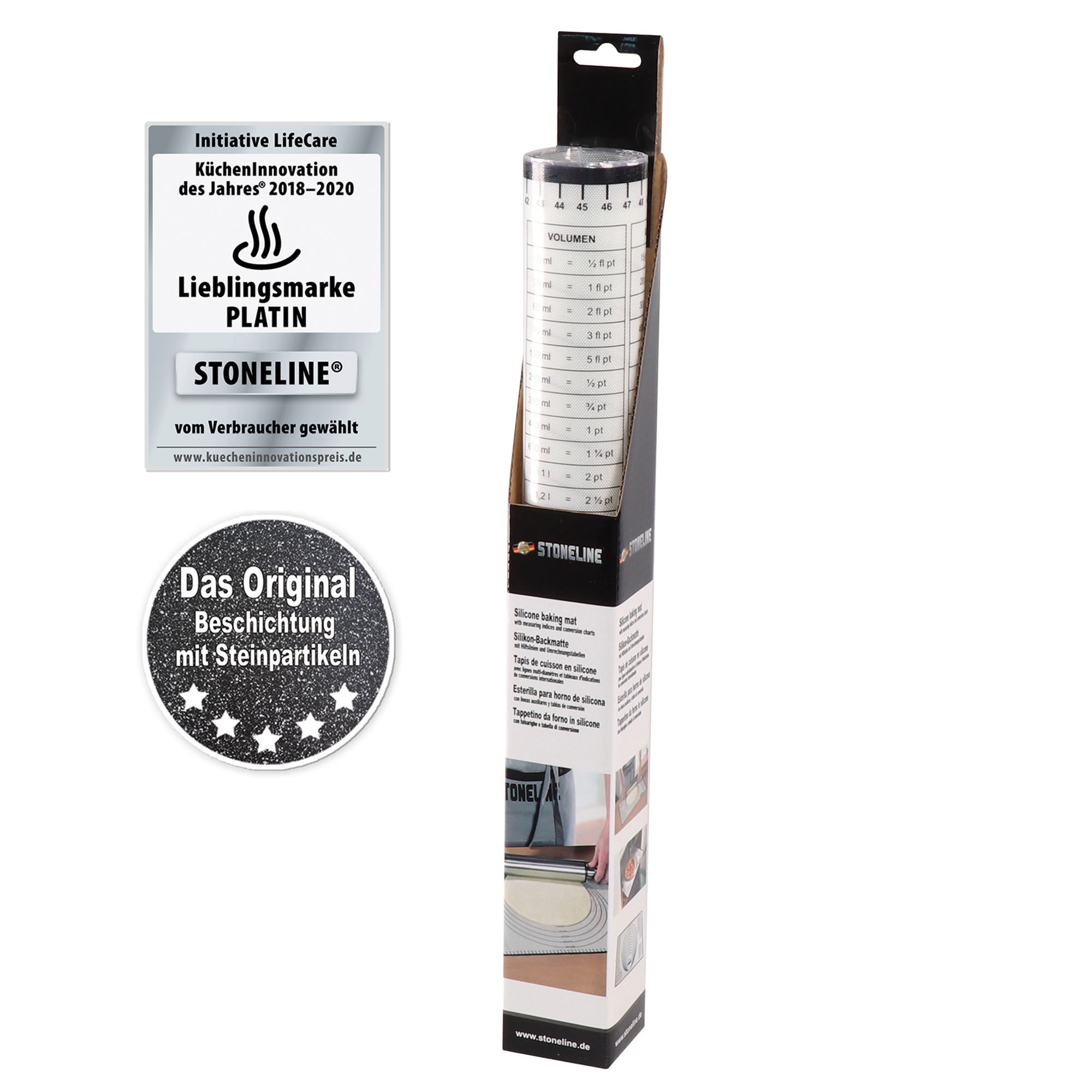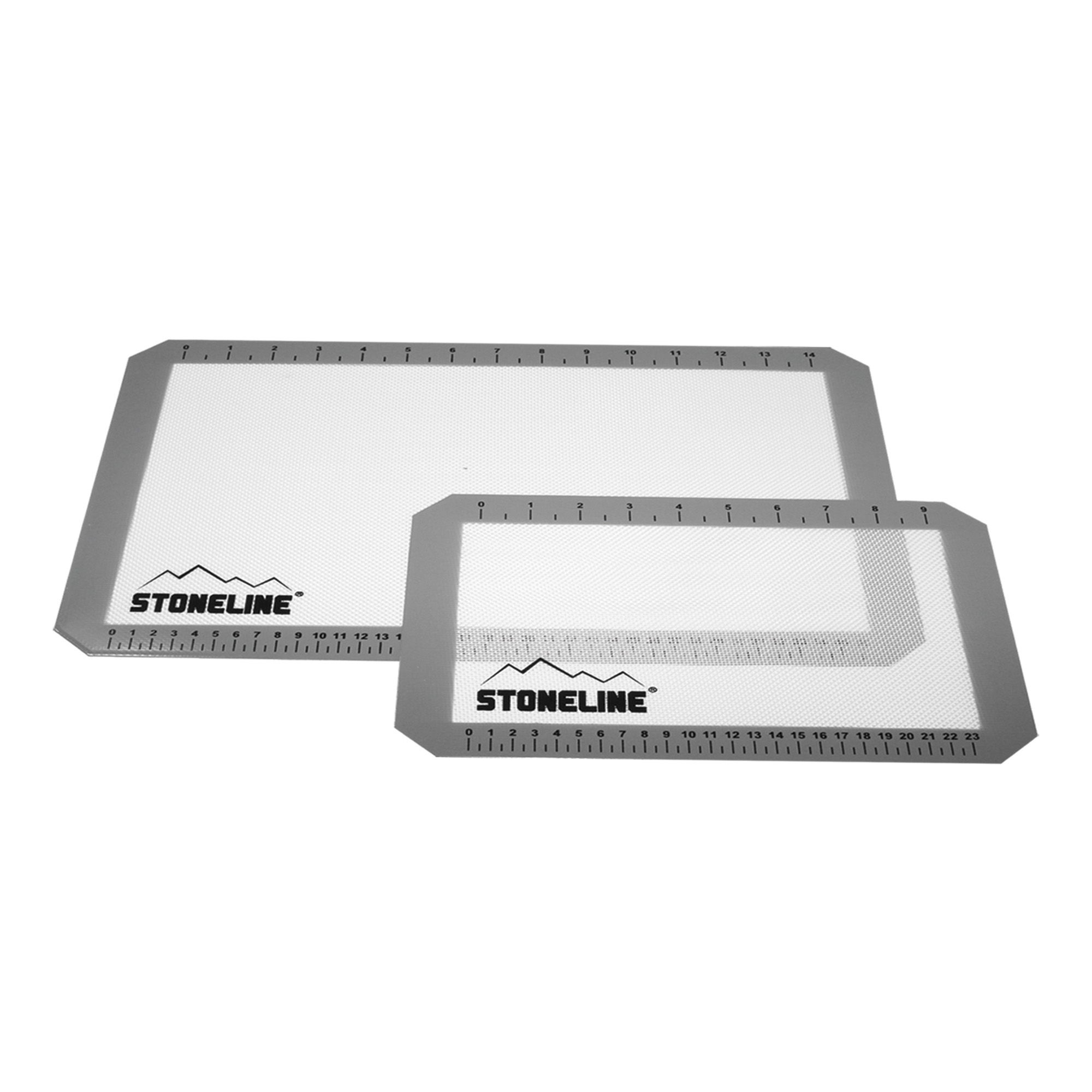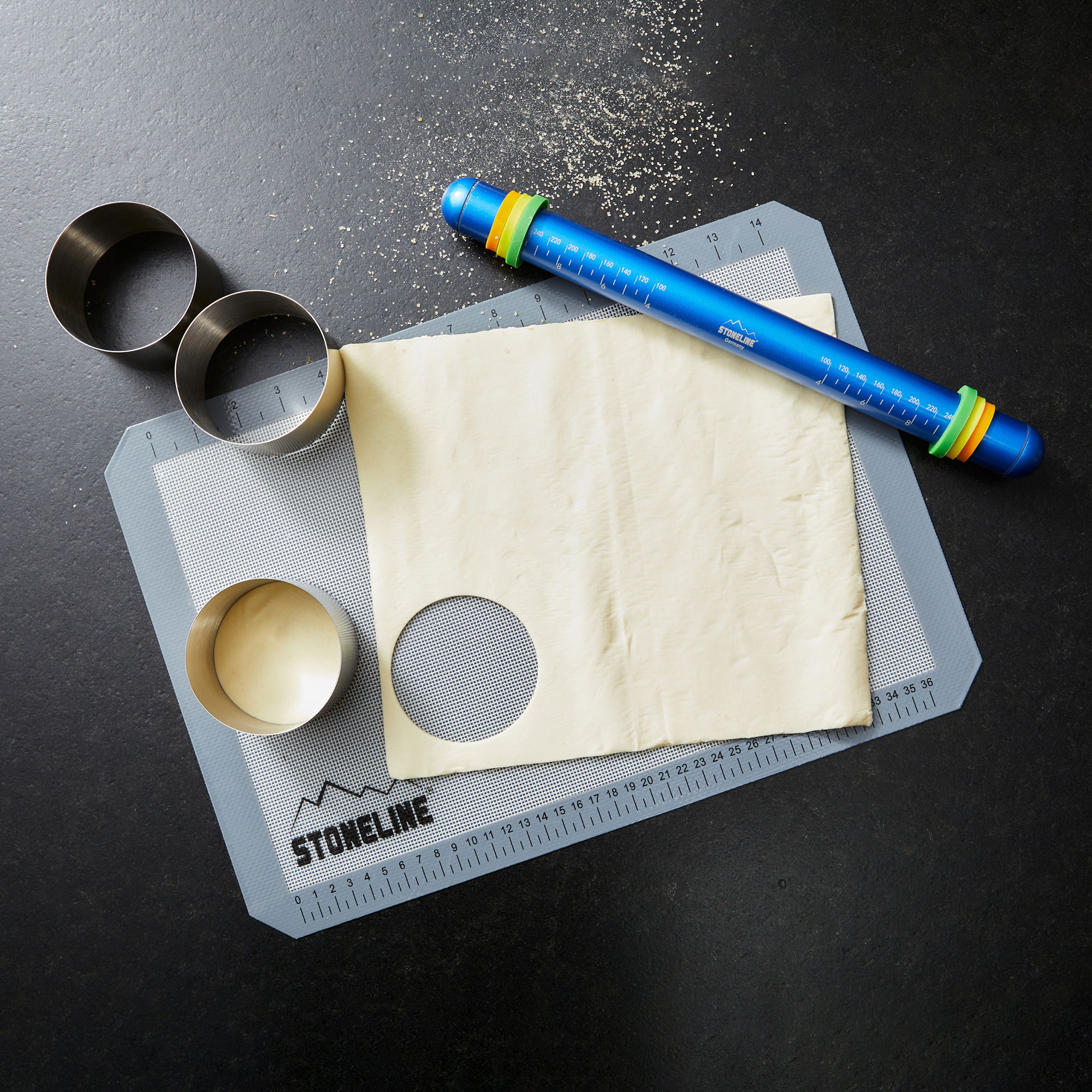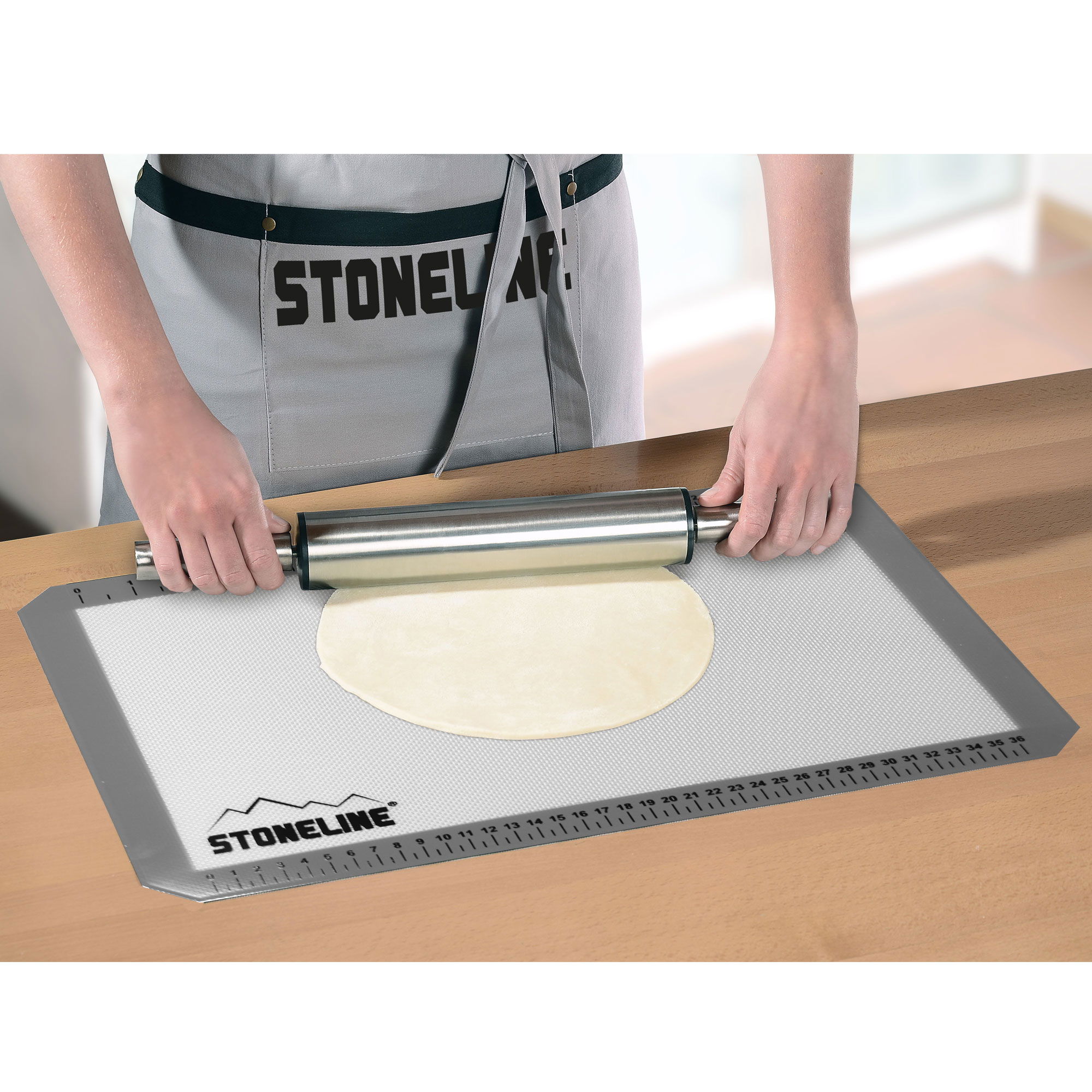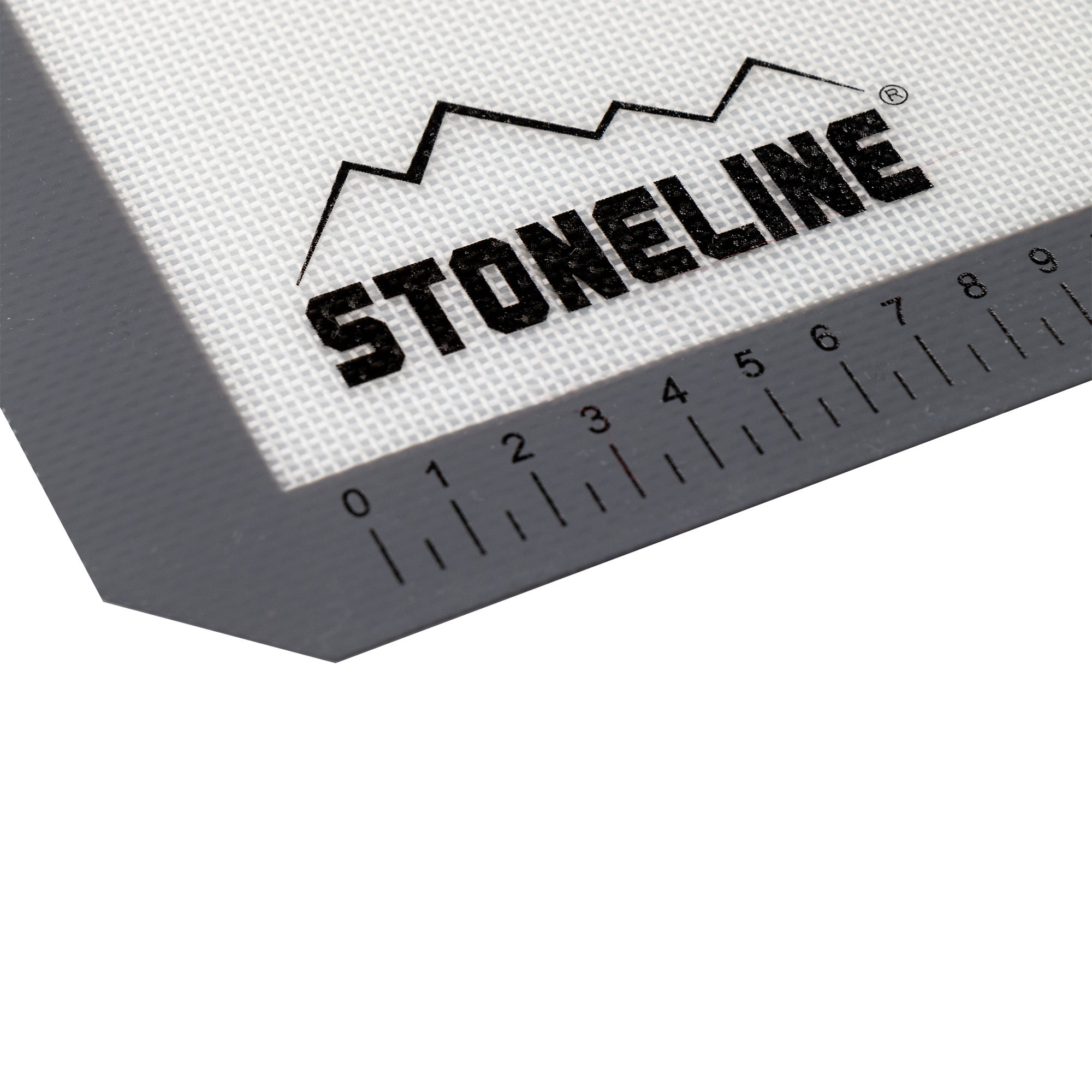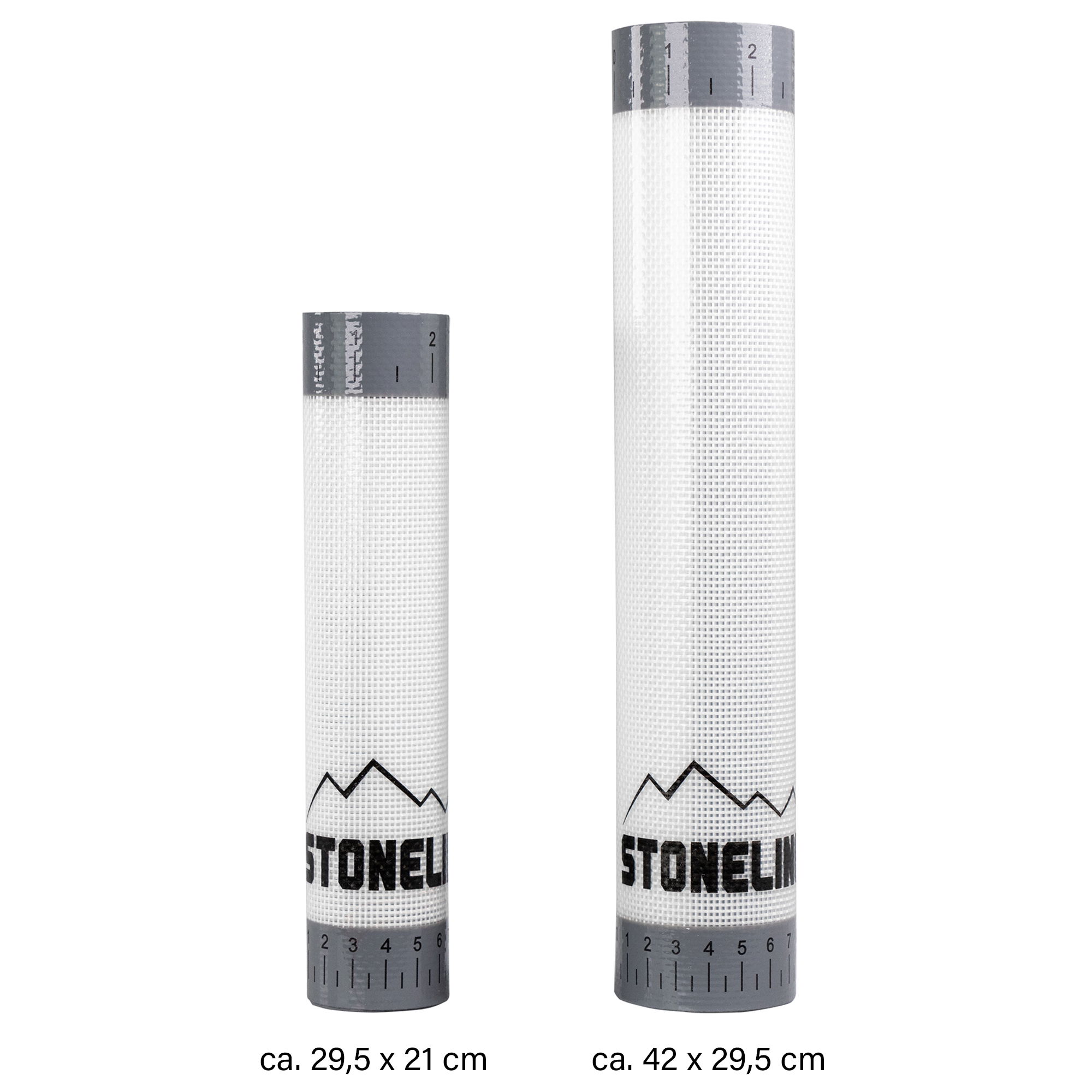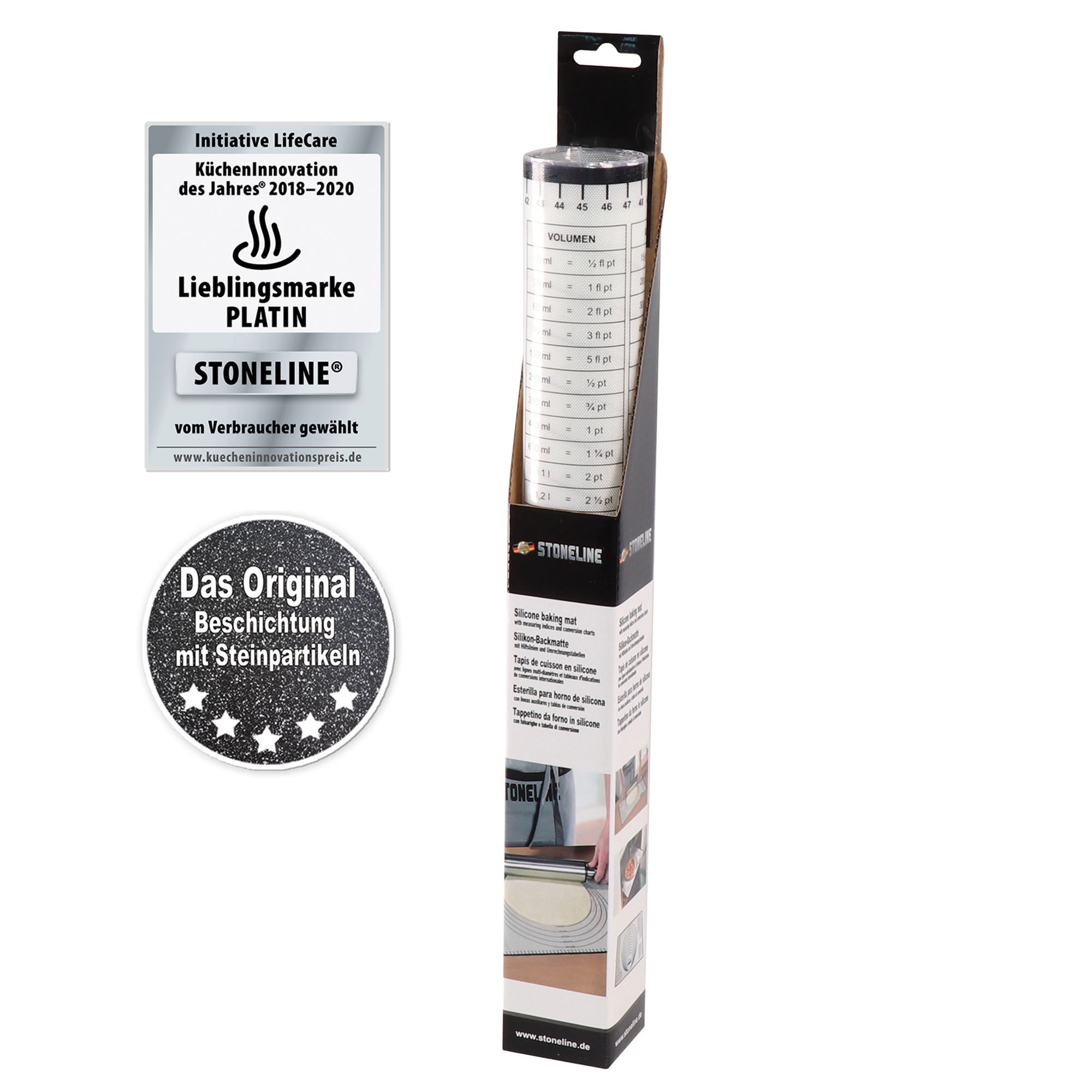 STONELINE® 2 pc Silicone Baking Mat Set, Non-Stick | Pastry Mat with Measurement
€19.95*
%
Old price: €29.95*
You save 10,00 €
STONELINE® - The original!
The ideal basis for getting your dough into the right shape, keeping the work surface clean and maintaining a baking paper-free kitchen.
Printed with measurements for the optimal dough size.
Lay the baking mat flat on the work surface. Position dough in the center of the mat and roll out to desired size.
Place the rolled out dough either in the appropriate cake pan or directly with the mat on the appropriate baking sheet.
Thanks to the practical non-stick effect, no dusting with flour or greasing is necessary and the work surface remains clean.
This 2-piece set consists of:
1 smallbaking mat, approx. 29,5 cm x 21 cm
1 large baking matt, approx. 42 x 29,5 cm
Heat resistant up to 220 °C
Non-stick effect
Dishwasher suitable
Suitable for all conventional baking trays
Reusable
Material: fibreglass with silicone coating
Form:

angular

Number of parts:

2 parts

Oven suitable until:

150 °C

, 180 °C

, 200 °C

, 220 °C

Type:

Baking Sets