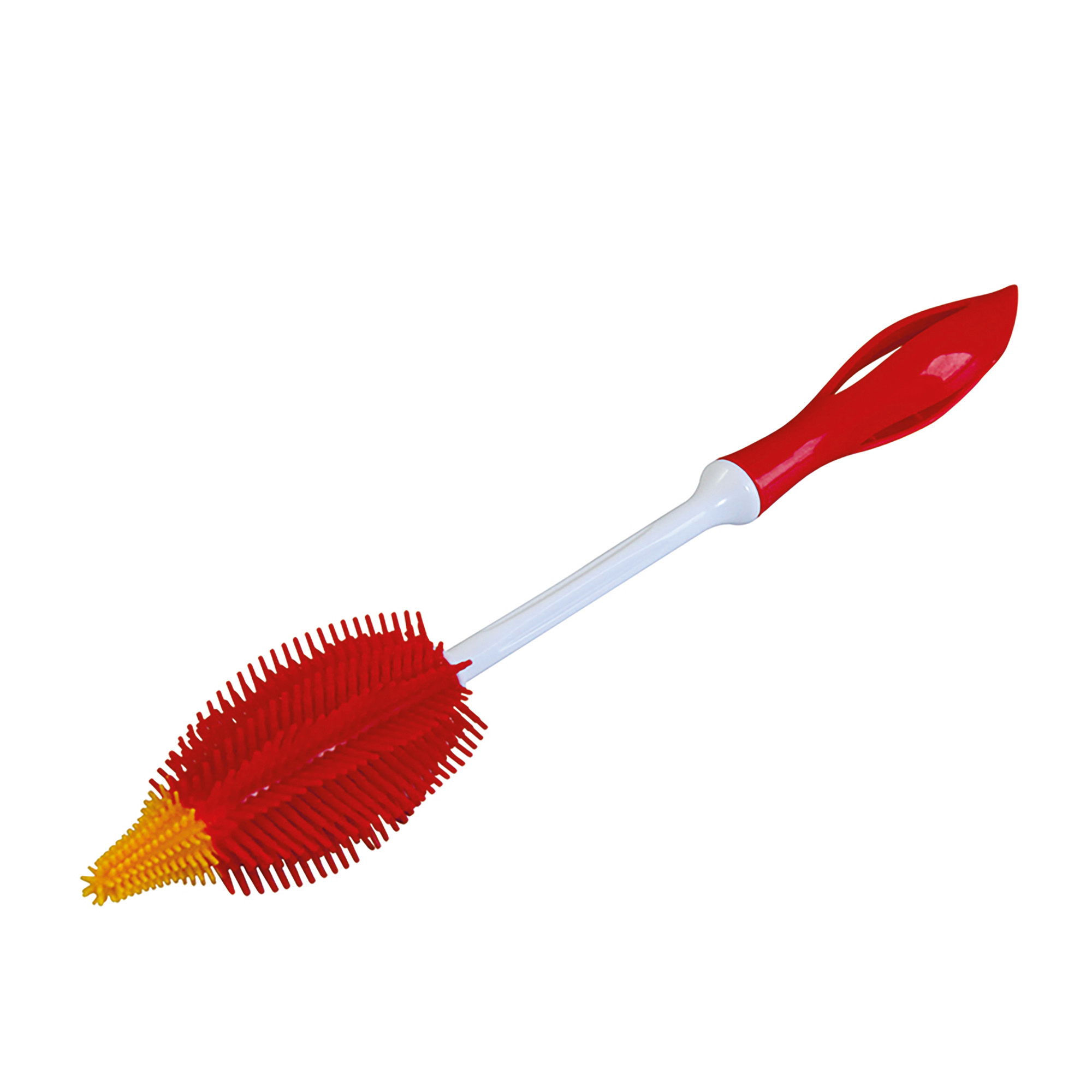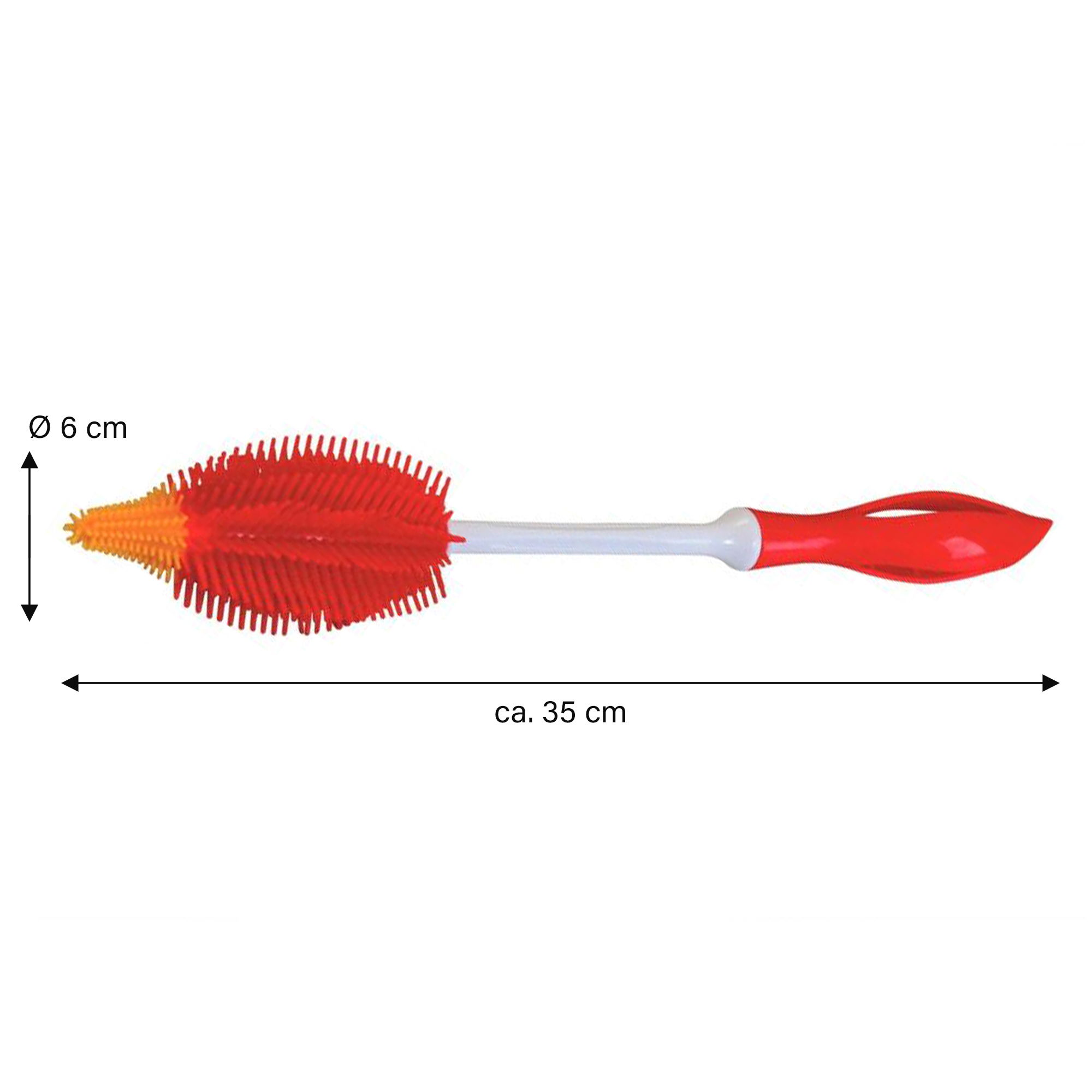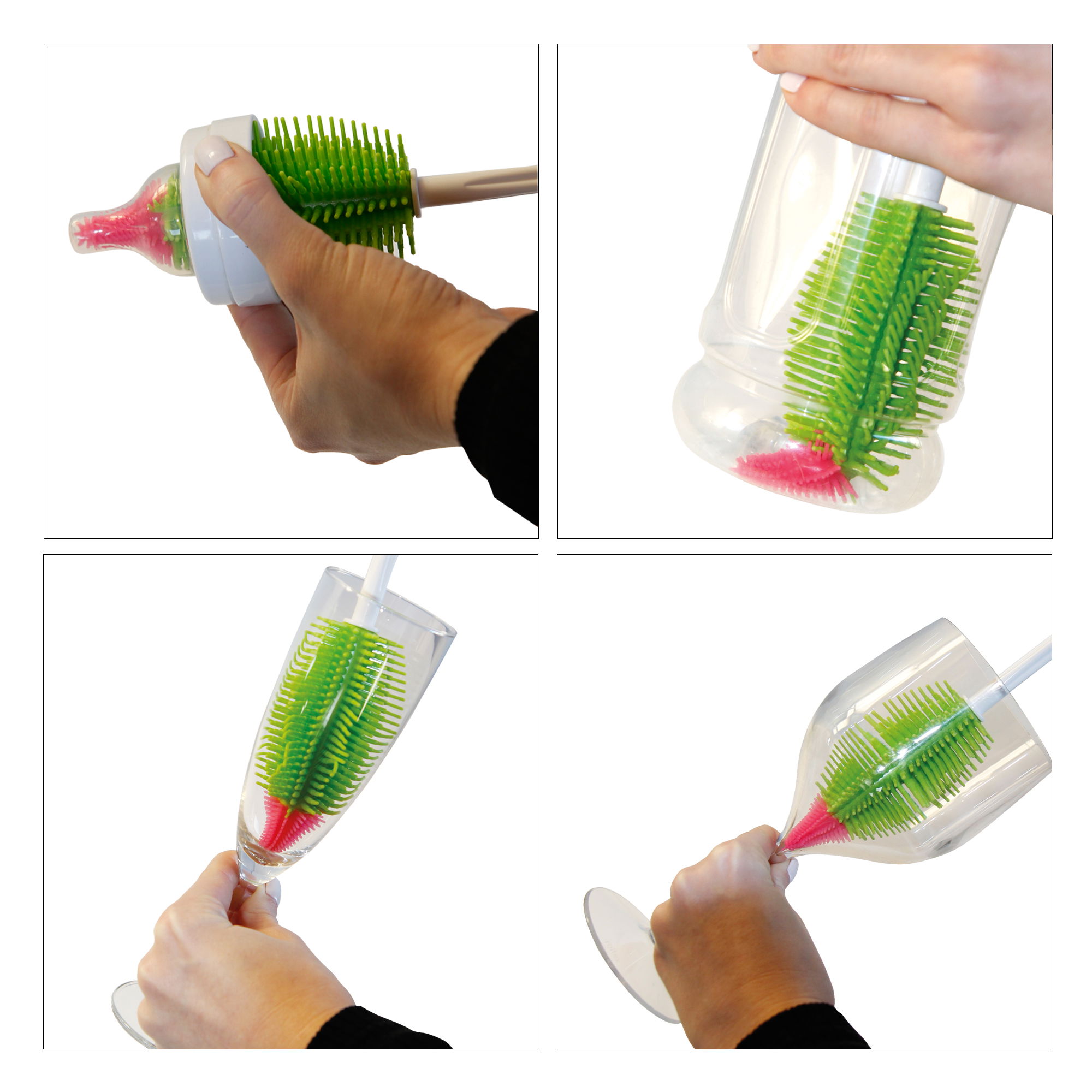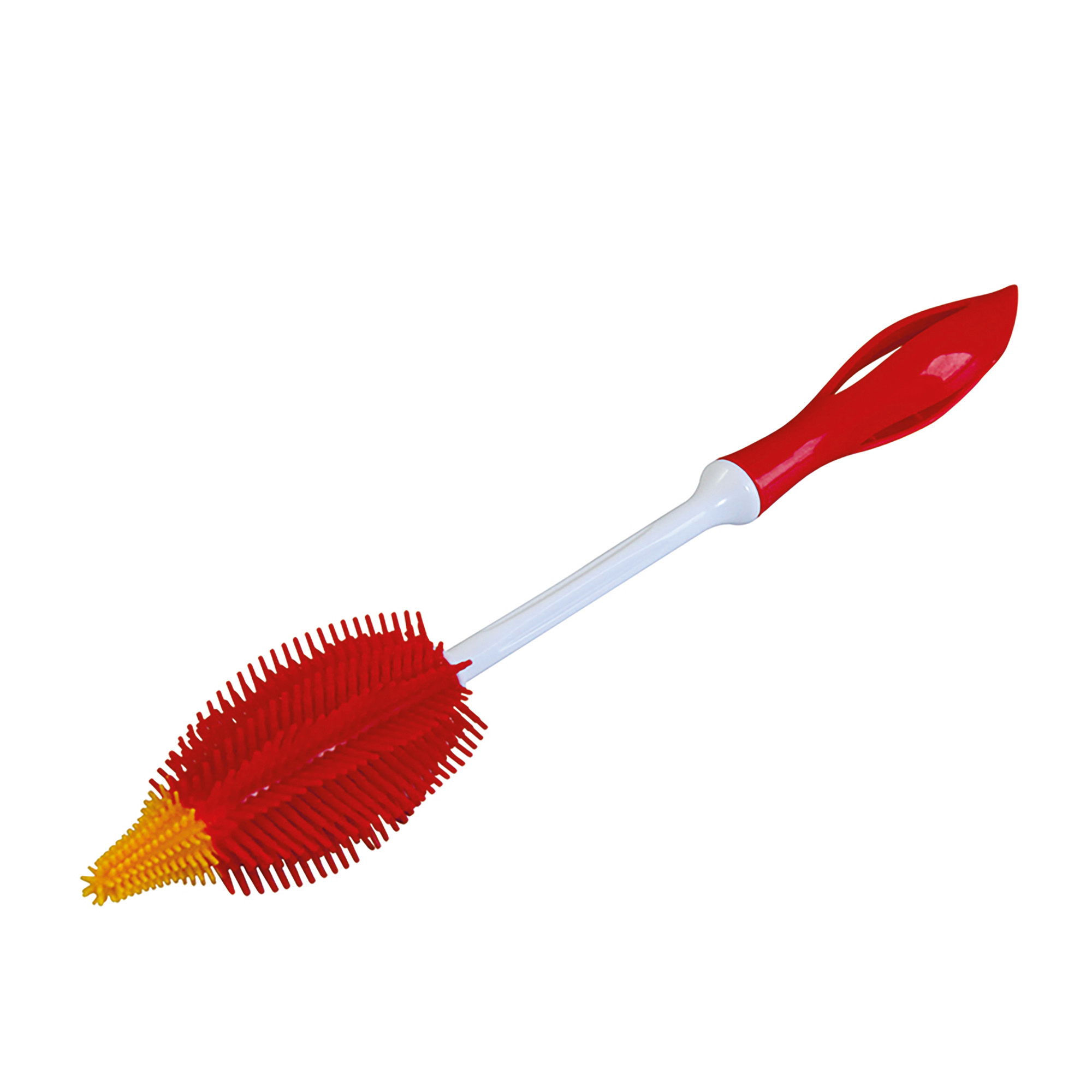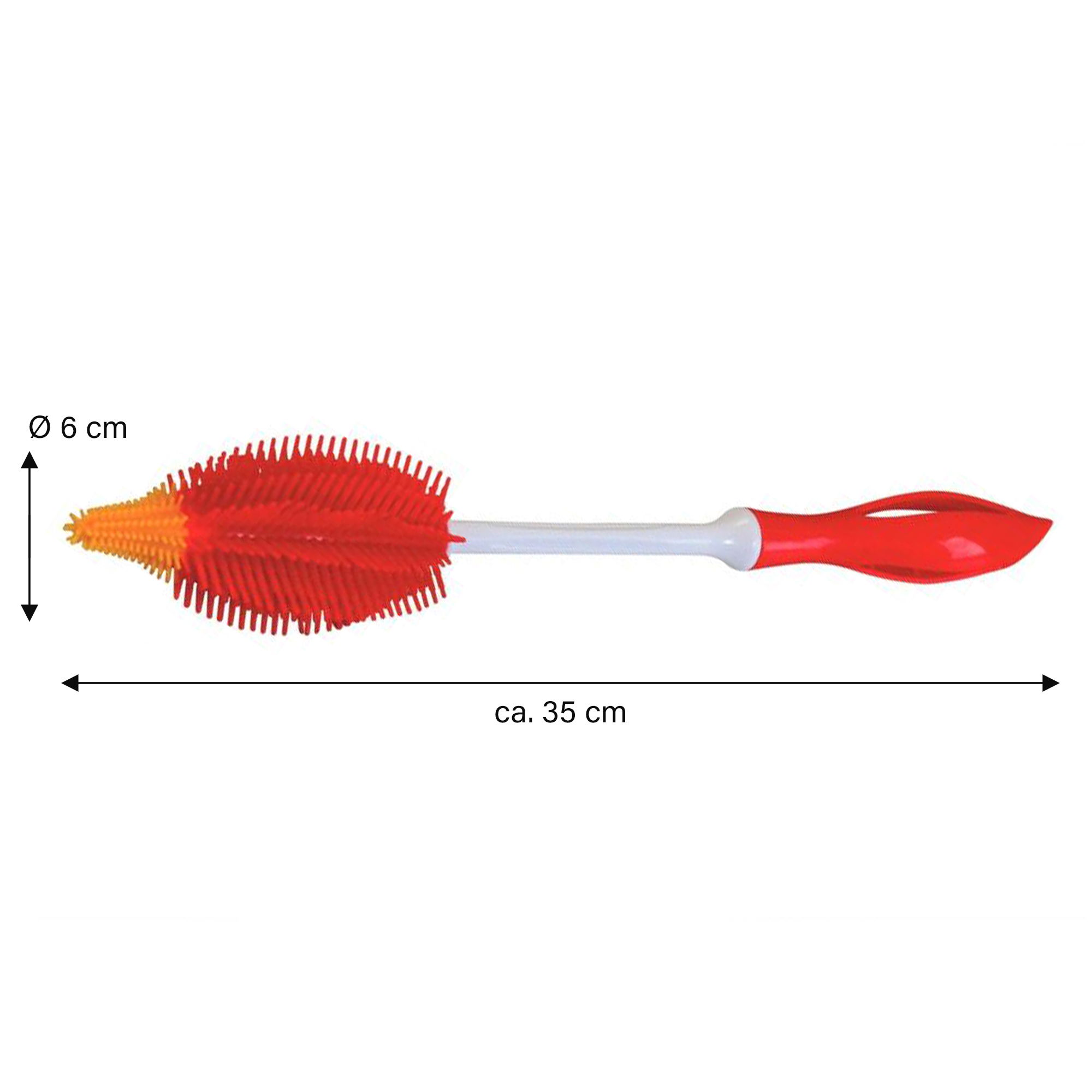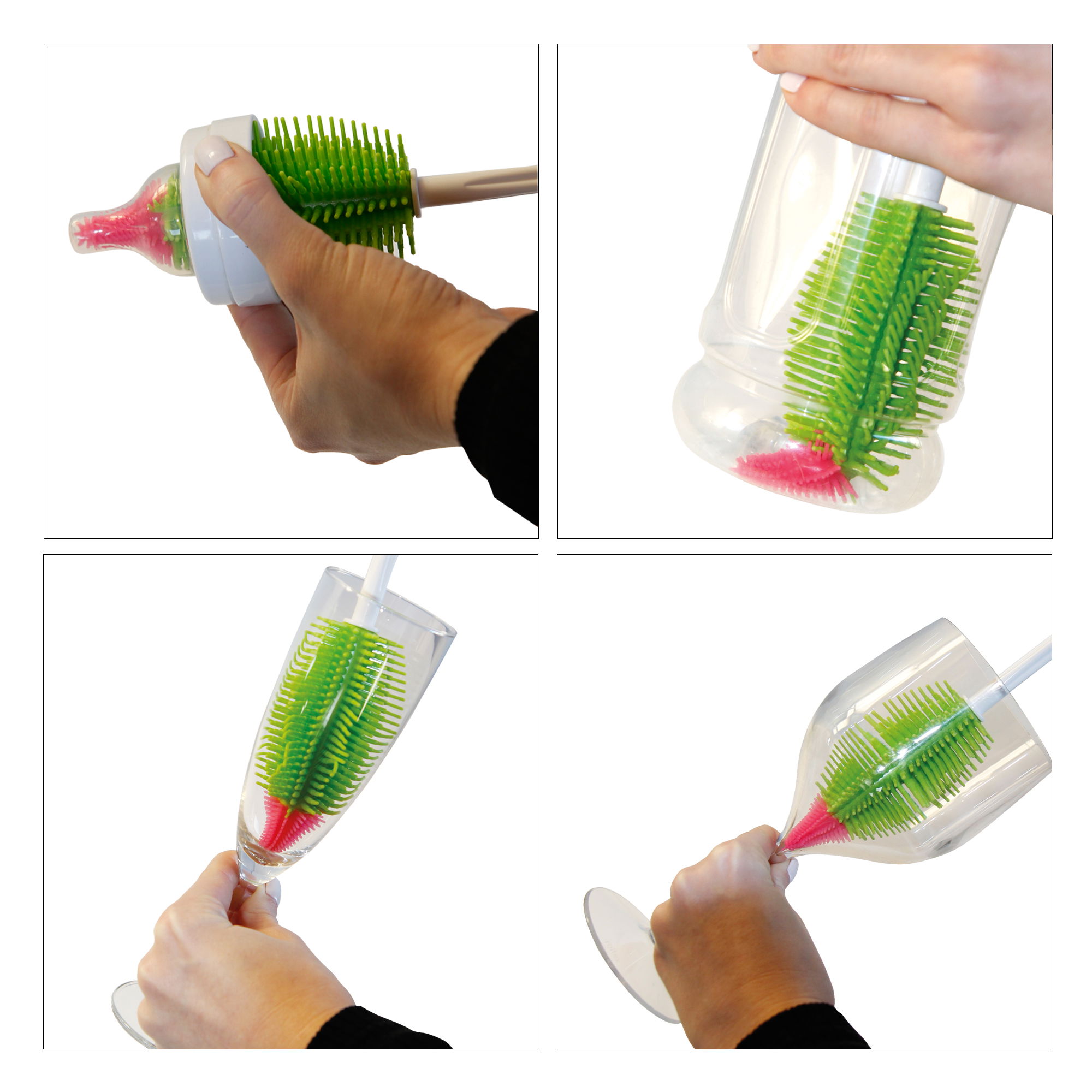 STONELINE® Silicone Bottle Cleaning Brush with Long Handle 35 cm | red
€12.95*
%
Old price: €19.95*
You save 7,00 €
STONELINE® – The Original!
This brush is perfect for cleaning ALL bottles, glasses, vases, and much more!
Thanks to the specially shaped brush head made of hygienic and durable silicone, you can reach every spot. The uniquely shaped brush head with its flexible silicone tip reaches even the tiniest nooks and crannies.
The brush head is made of food-safe silicone, heat-resistant, and dishwasher-safe. The soft silicone bristles allow you to gently clean any surface without causing scratches!
The silicone bottle brush is ideal for bottles with uneven bottoms, tapered glasses, narrow champagne flutes, and it even fits into baby bottle nipples!
After use, simply clean the brush under running water or put it in the dishwasher. You can sterilize the silicone brush head in boiling water.
1 Silicone Bottle Brush, length approximately 35 cm
In the color: Red
Ideal for ALL bottles, glasses, and vases, and much more.
Neutral in taste: Odors do not stick.
Brush head made of hygienic, durable silicone.
Easy cleaning: rinse with hot water, dry, and you're done.
Silicone brush head sterilizable.
Material: Silicone, plastic.