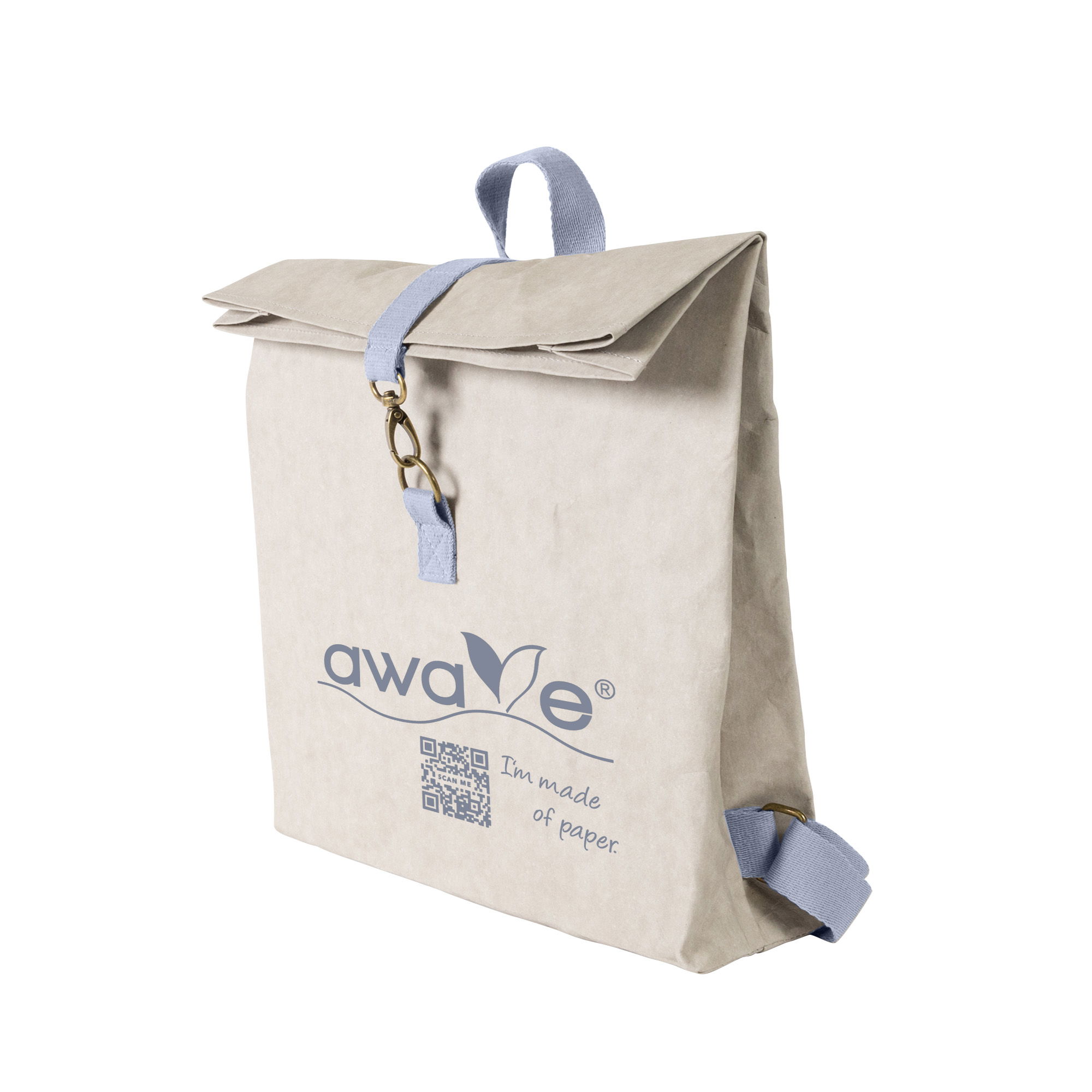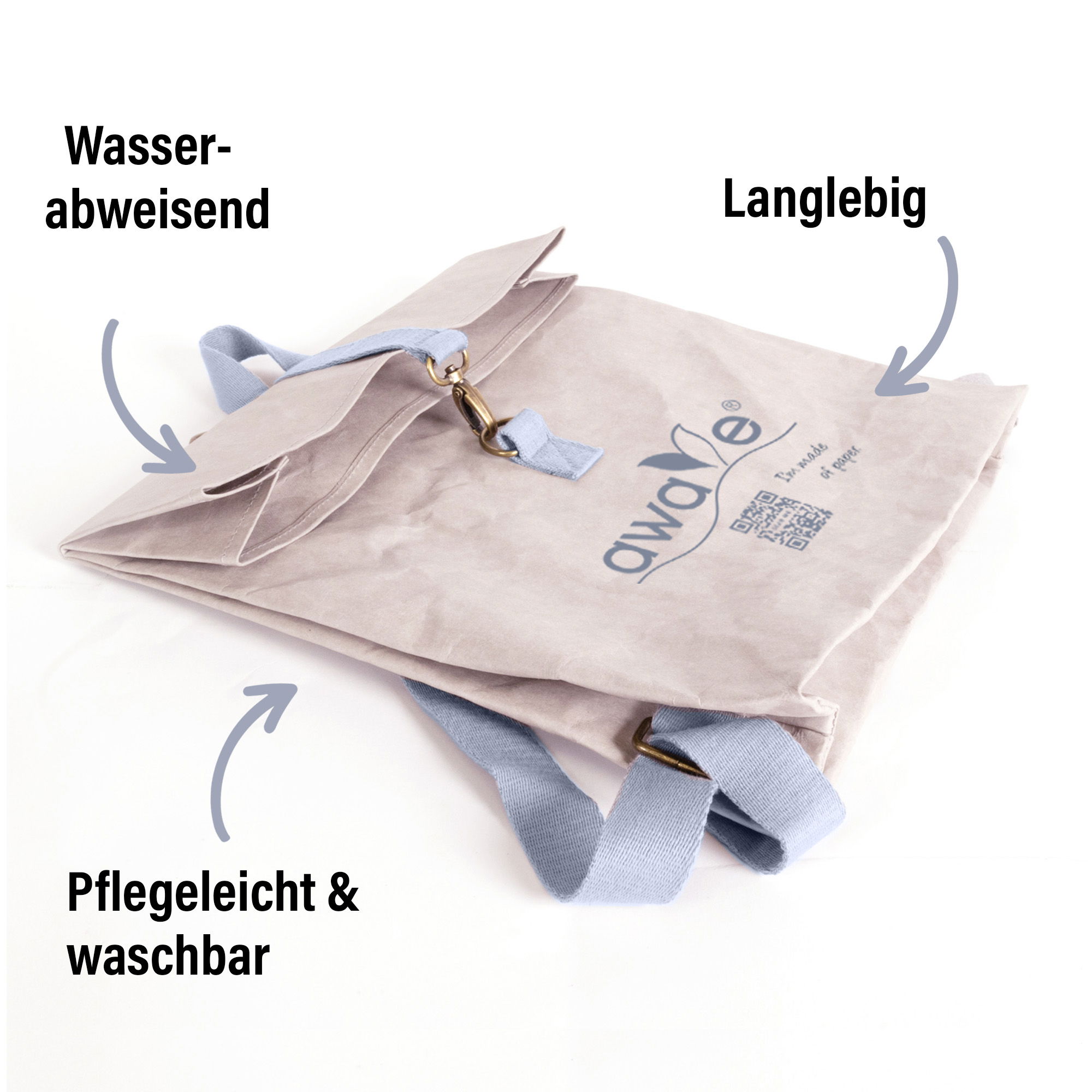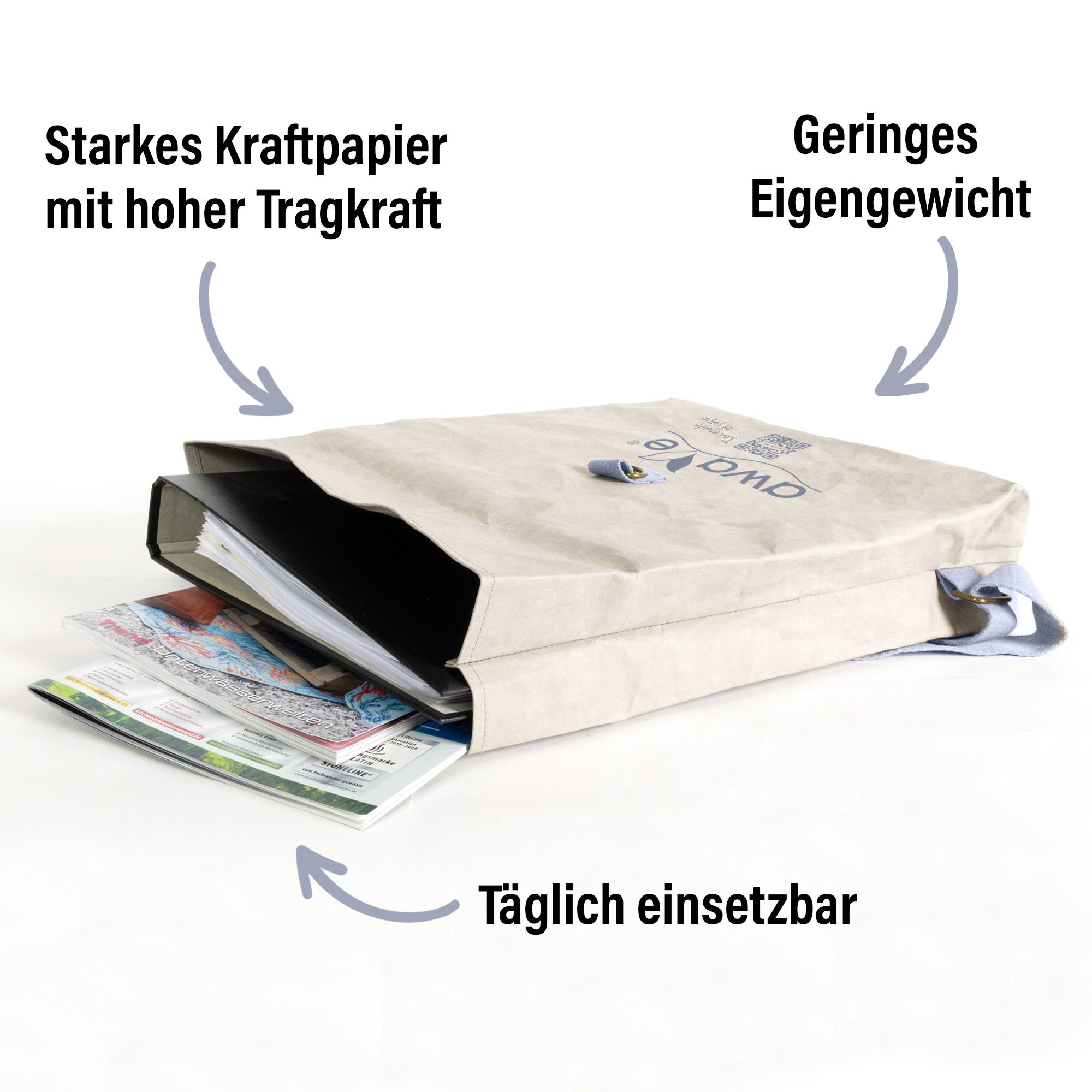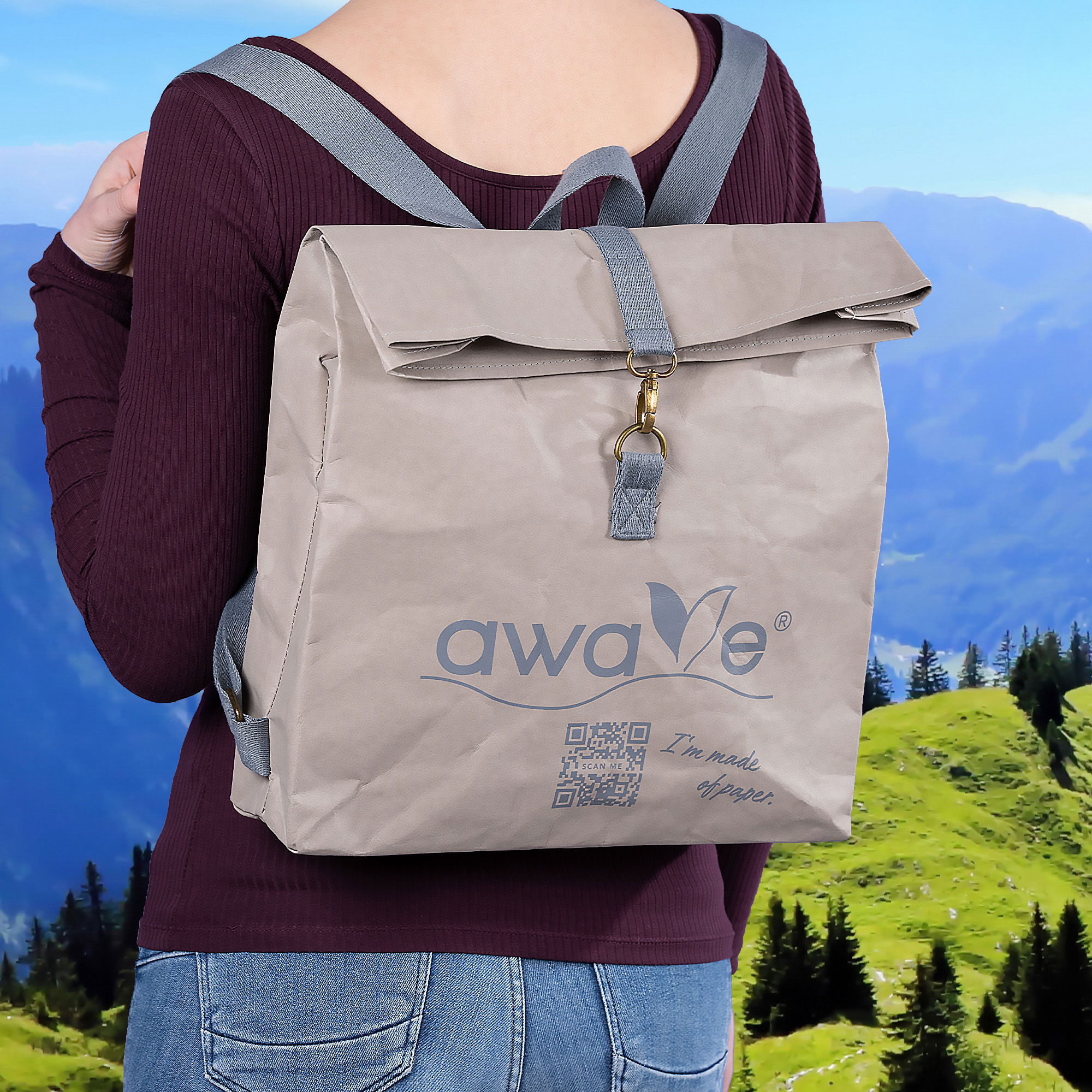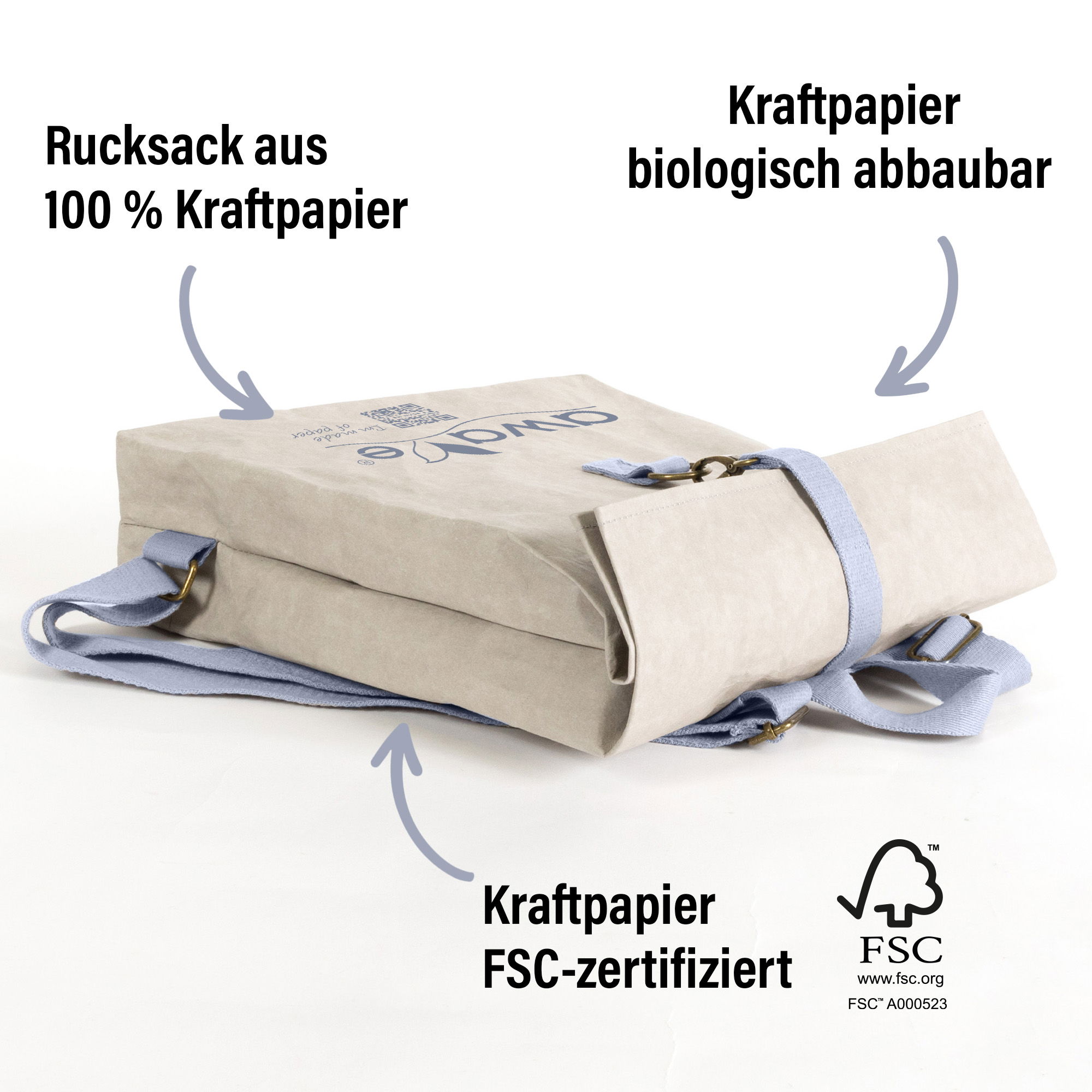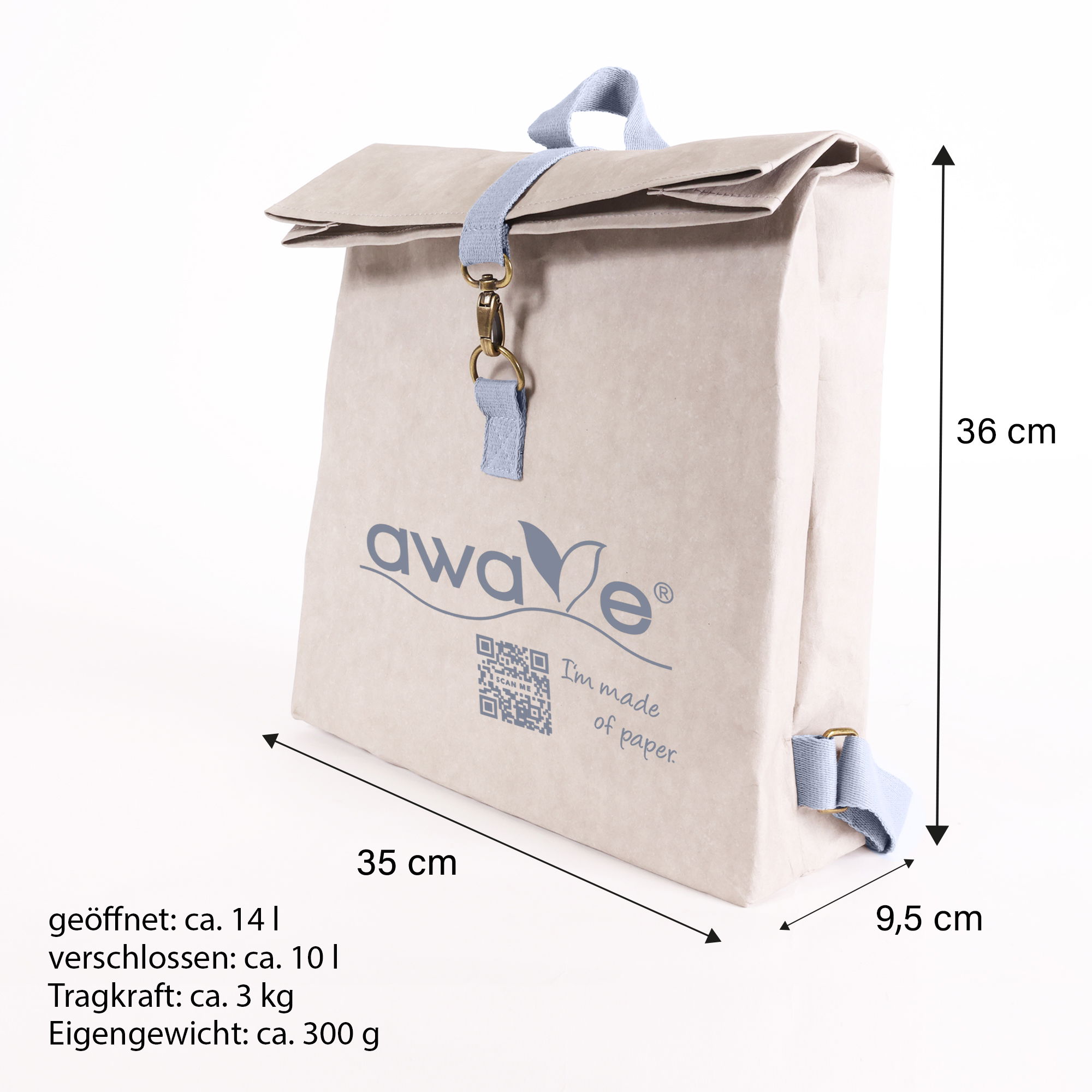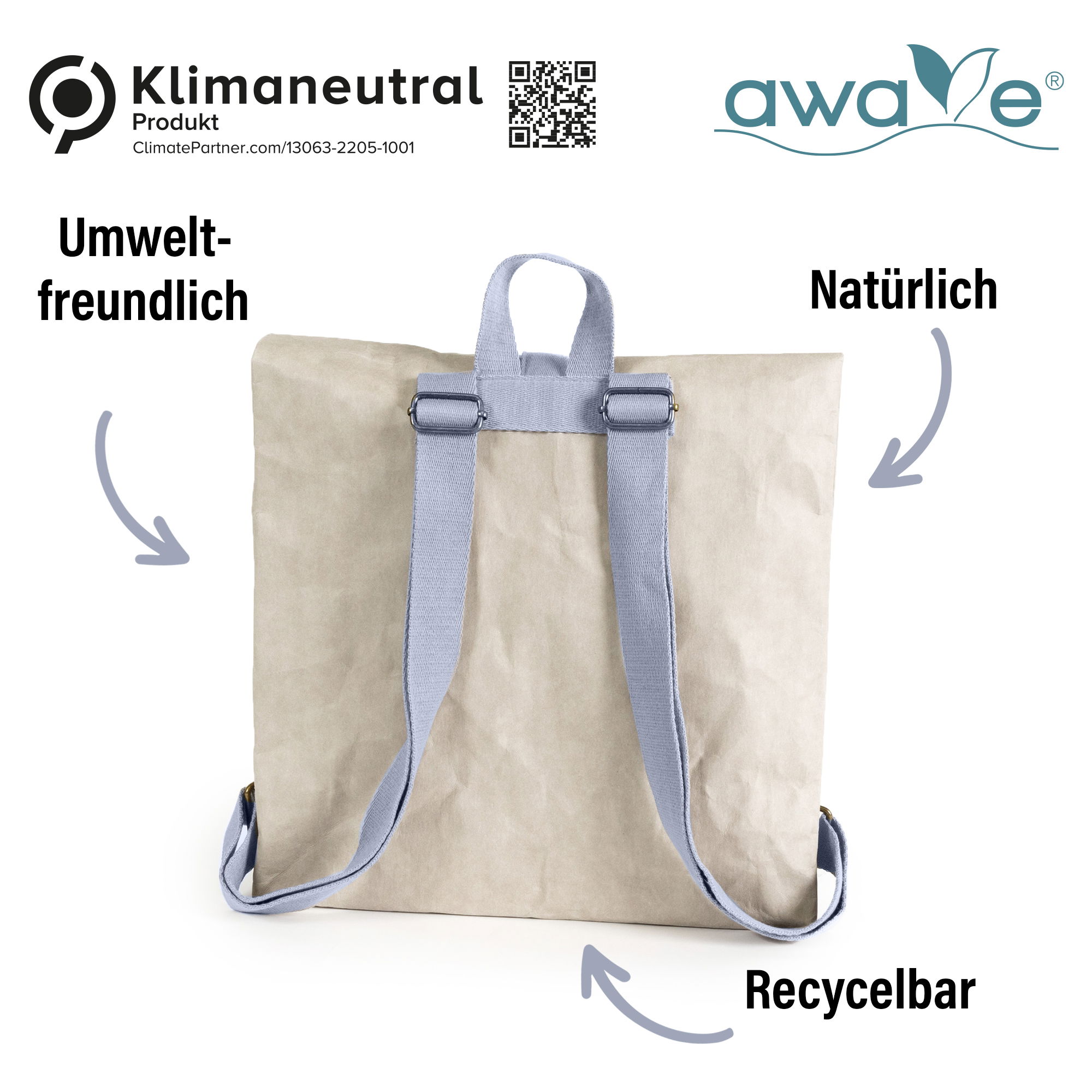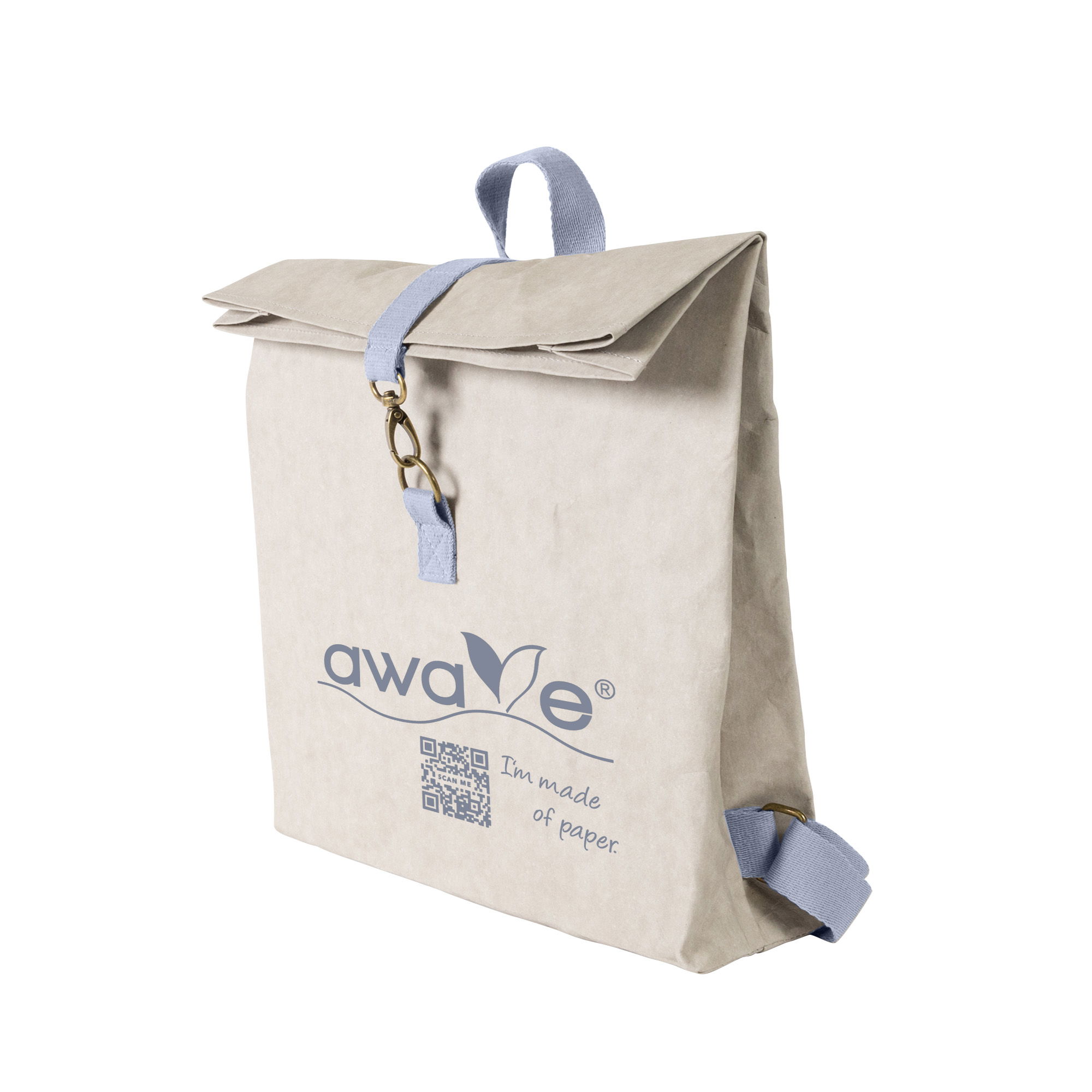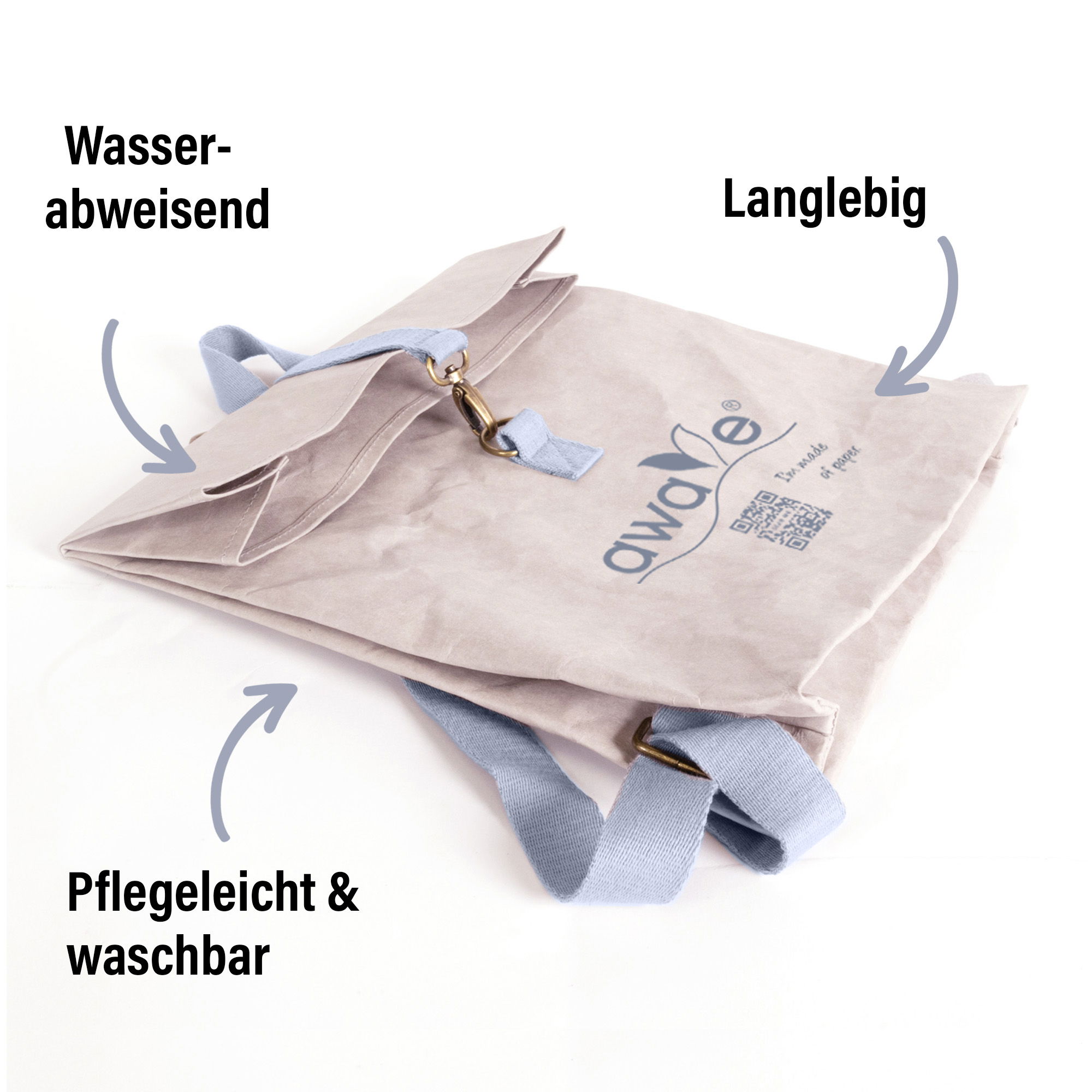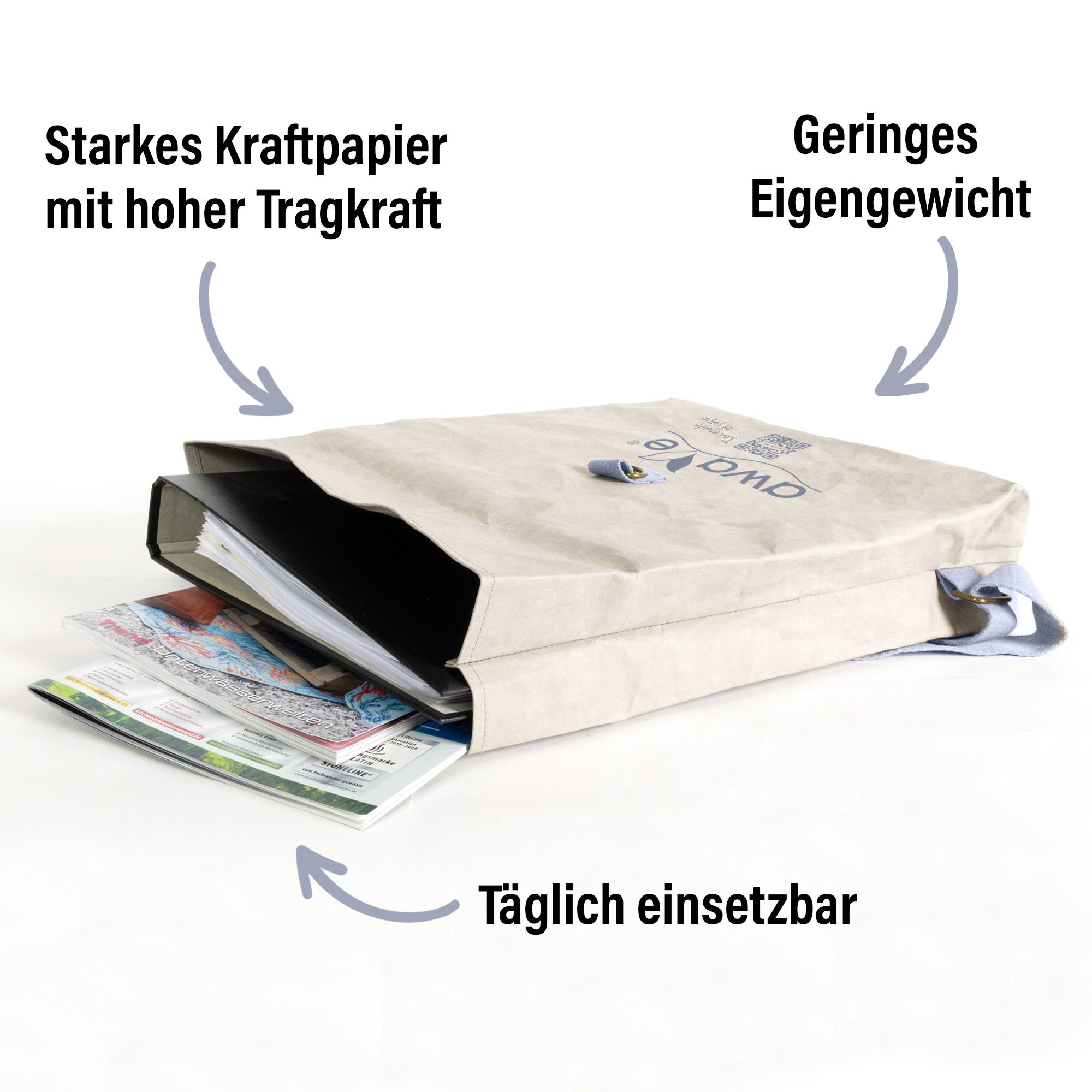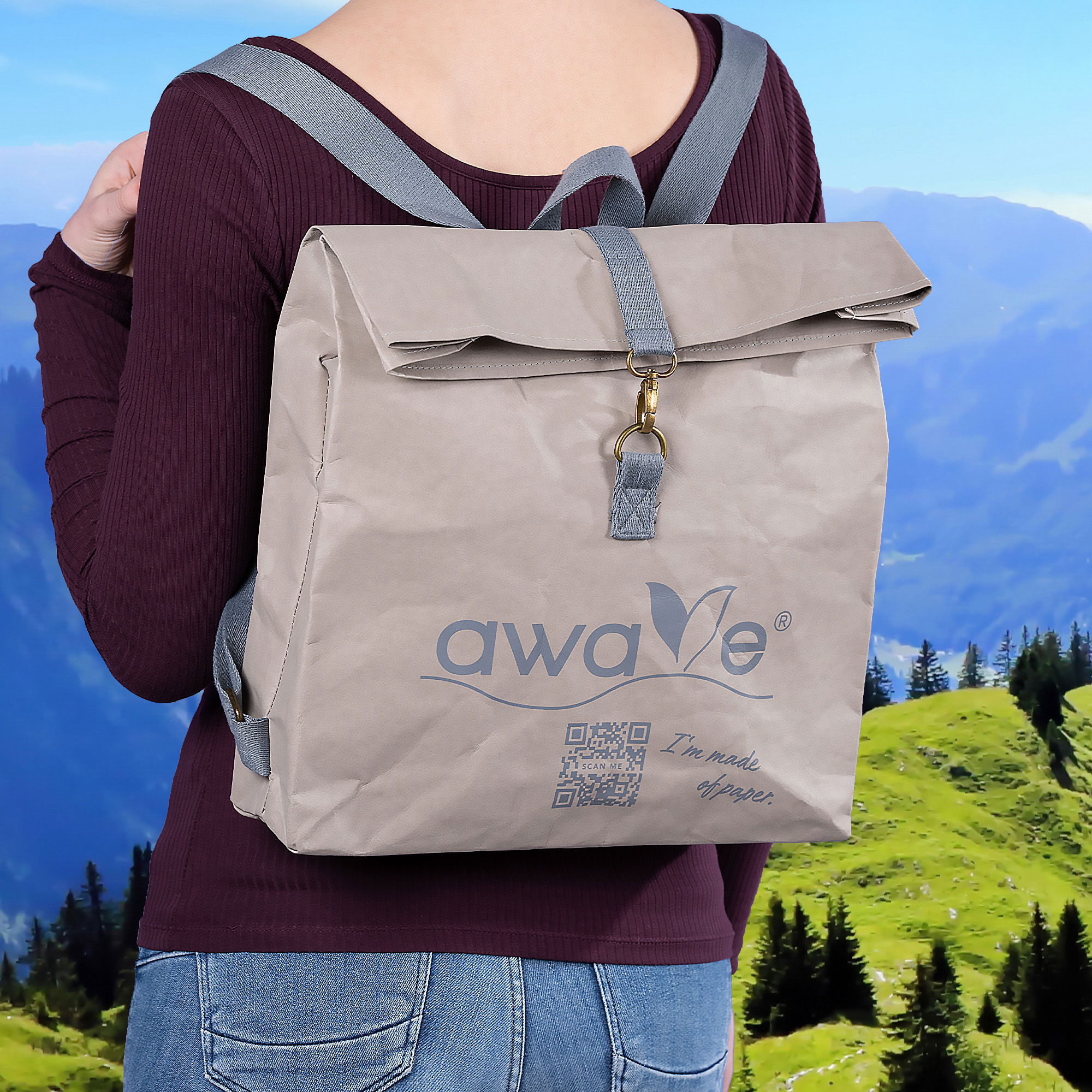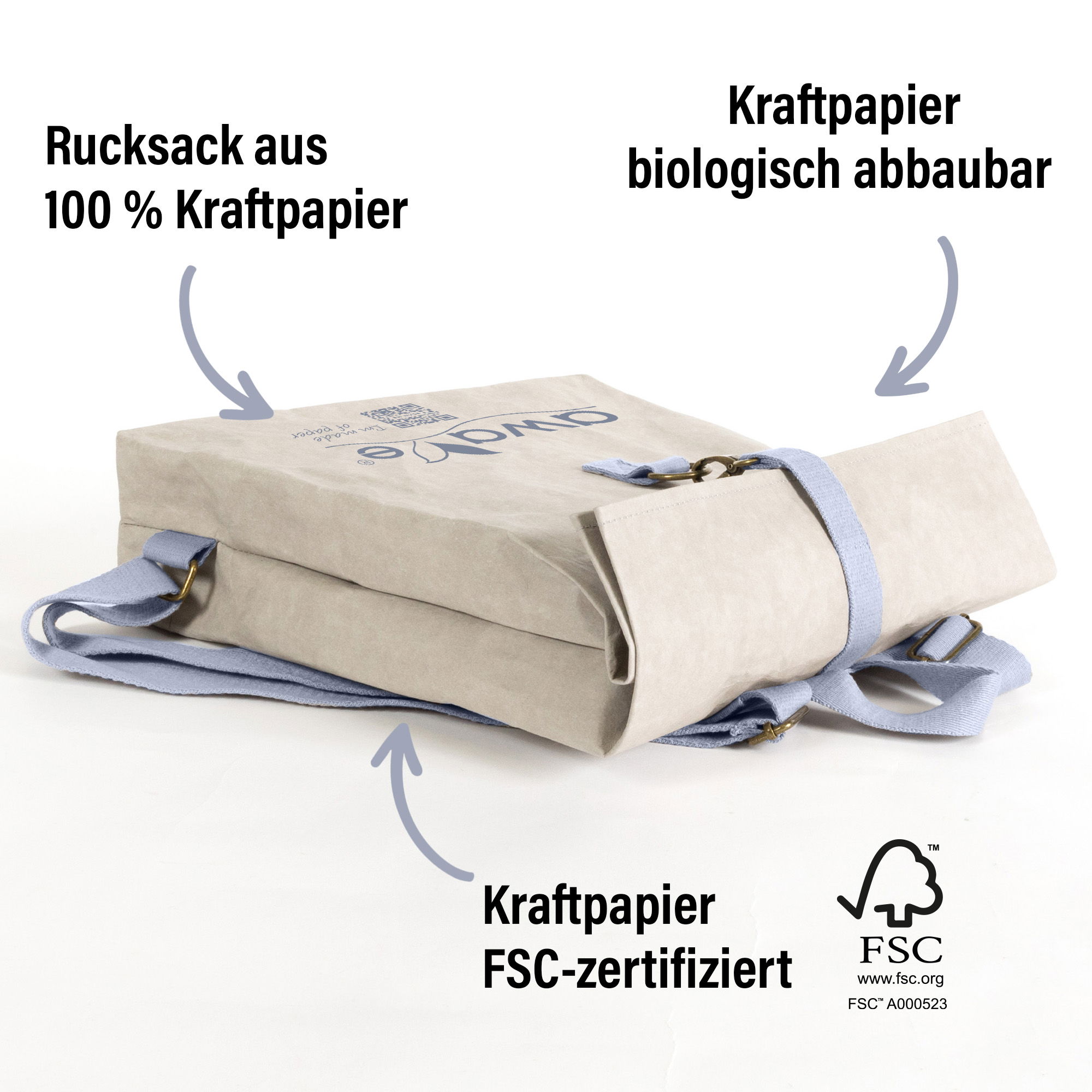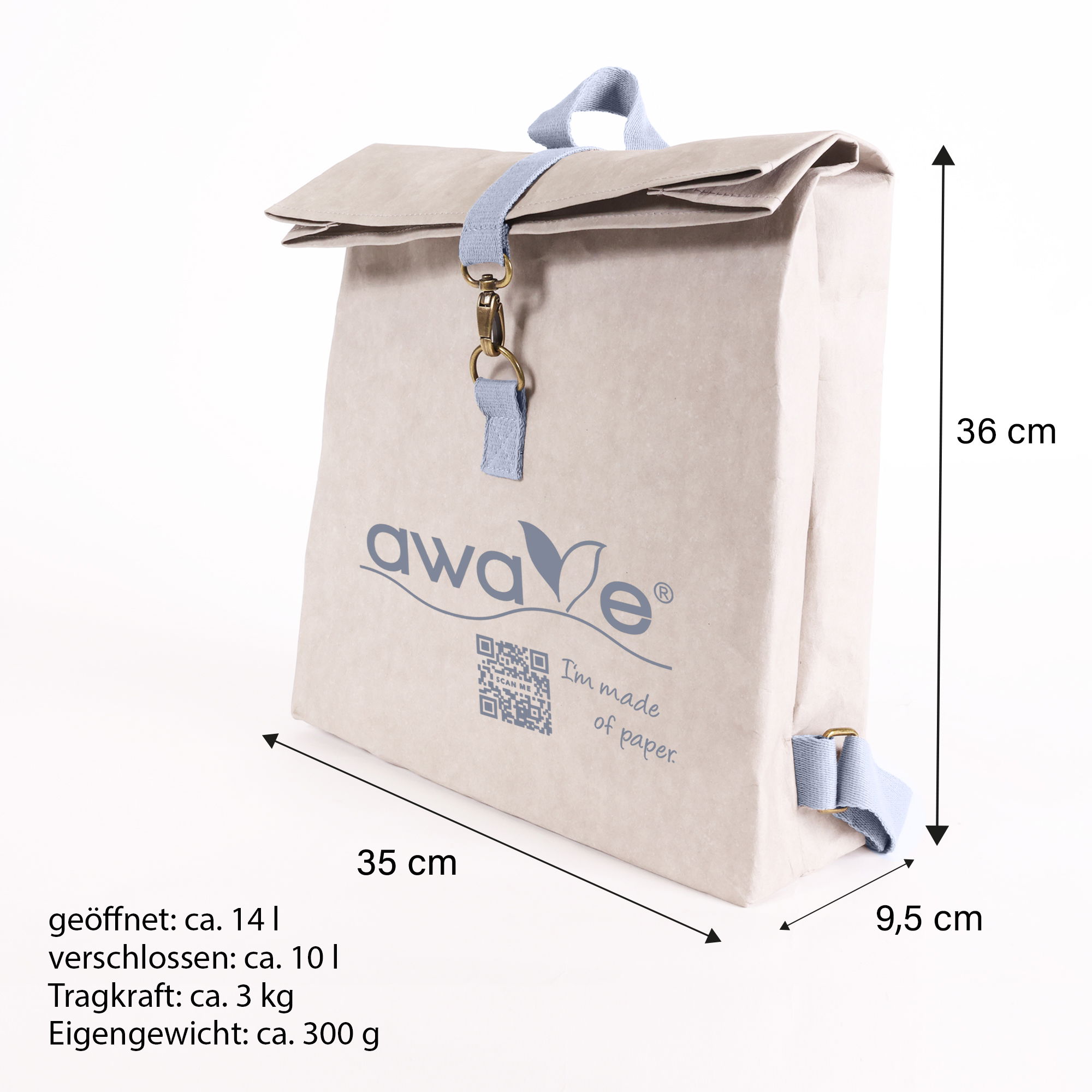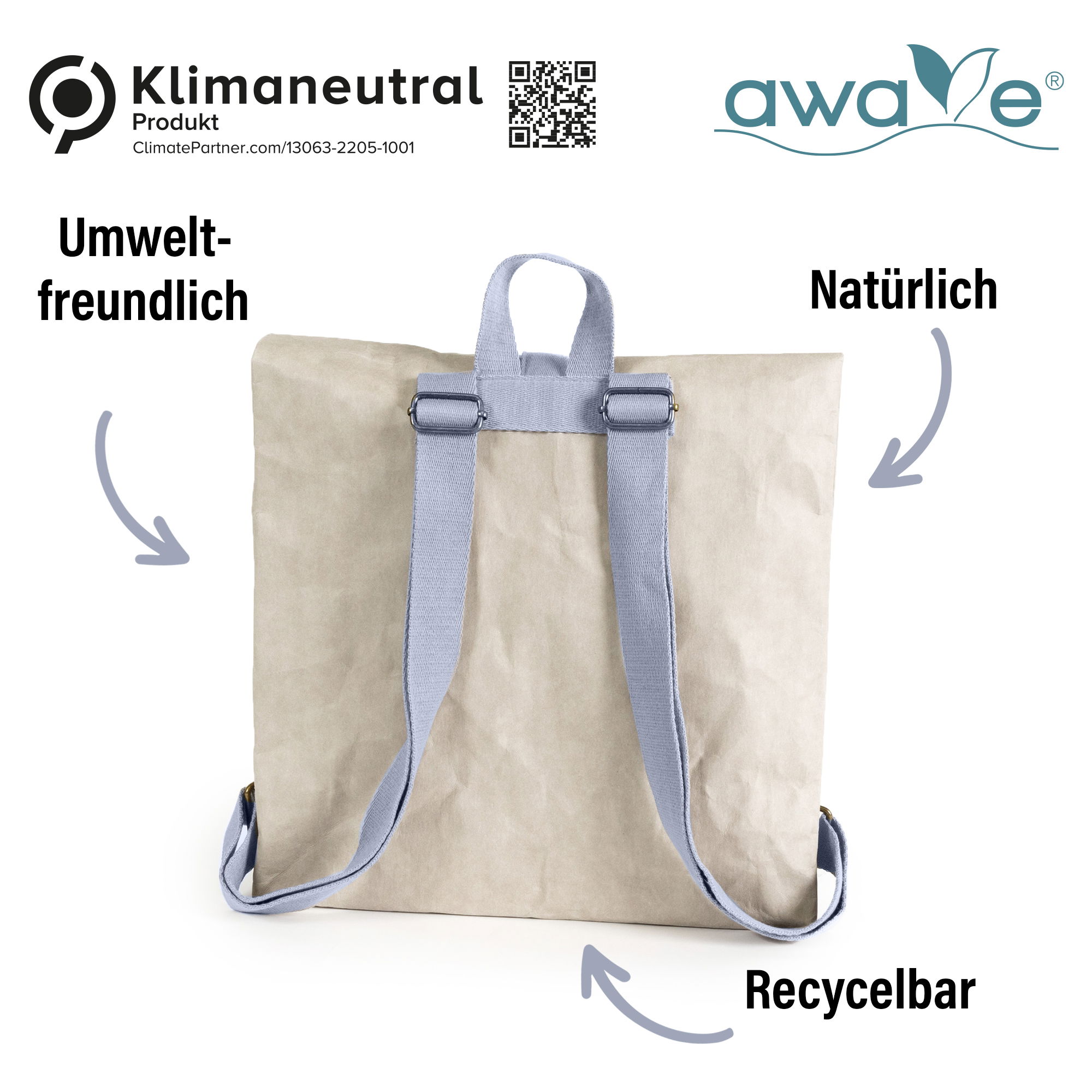 AWAVE® Sustainable Vegan Leather Backpack 10 L, Kraft Paper Backpack, Roll-Top
AWAVE® – for a better future
A stylish backpack without too much fuss: the AWAVE® backpack made of vegan leather impresses with its leather-like appearance and feel. However, it's made of durable and long-lasting kraft paper!
The sustainable and super-lightweight backpack, weighing just 300g, can carry luggage of up to approximately 3kg. This makes it ideal for daily use. Thanks to its rolltop design, it has a compact size but can also be quickly unfolded to store spontaneous purchases.
Made from sturdy and water-resistant natural fibers of the highest quality, FSC-certified, recyclable, and biodegradable!
If your favorite piece needs some extra care after an outdoor adventure, it can be wiped with a damp cloth or hand-washed at a maximum of 30°C or machine-washed.
1 backpack,
closed & filled: approx. 36 x 35 cm, depth: approx. 9.5 cm, capacity: approx. 10 l
open & empty: approx. 36 x 35 cm, depth: approx. 2.2 cm, capacity: approx. 14 l
Load capacity: approx. 3 kg, Weight: approx. 300 g
The key benefits at a glance:
Made sustainably from vegan leather – 100% kraft paper
Natural, recyclable, and eco-friendly
Durable, water-resistant, and robust material
High load capacity (3 kg) and low weight (300 g)
Easy to clean (can be hand-washed at a maximum of 30°C or machine-washed)
FSC certified, biodegradable
Backpack material: 100% kraft paper
Why AWAVE®?
Because resource conservation is close to our hearts! AWAVE® takes responsibility and creates products from natural, biodegradable, and recyclable materials, as well as from recycled or bio-based plastics that can themselves be recycled. Thus, a cycle is created, which Mother Nature teaches us. Zero-waste for more environmental protection!