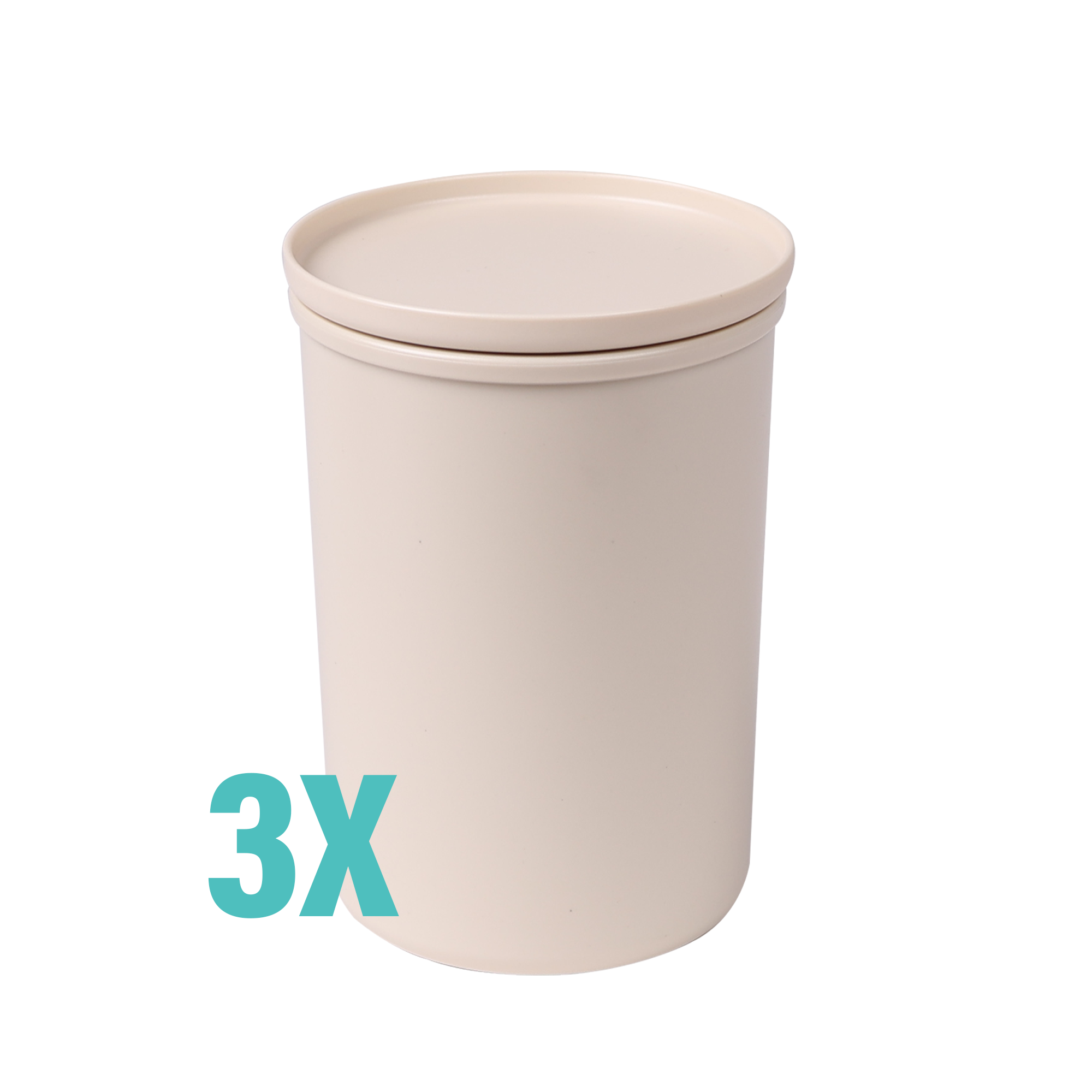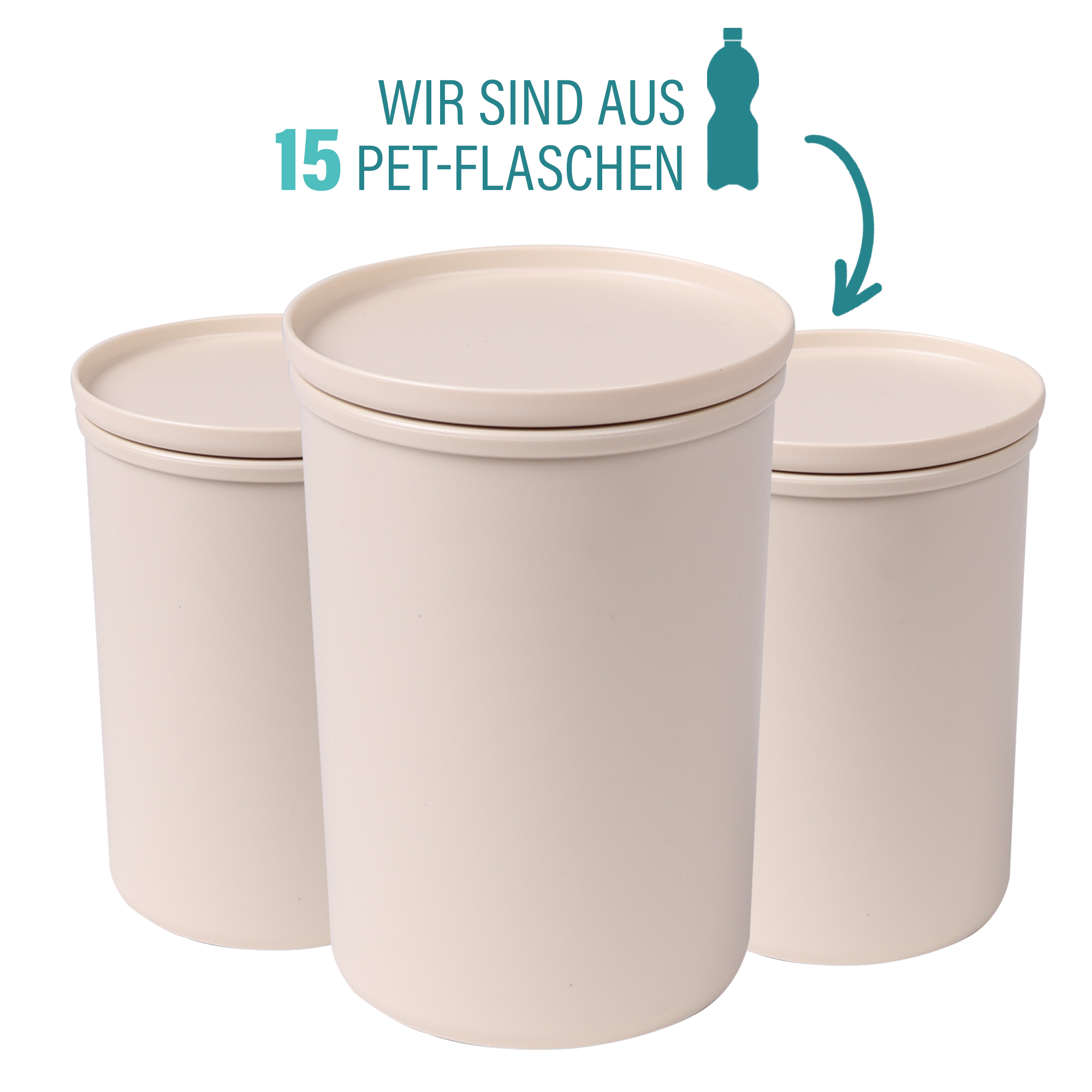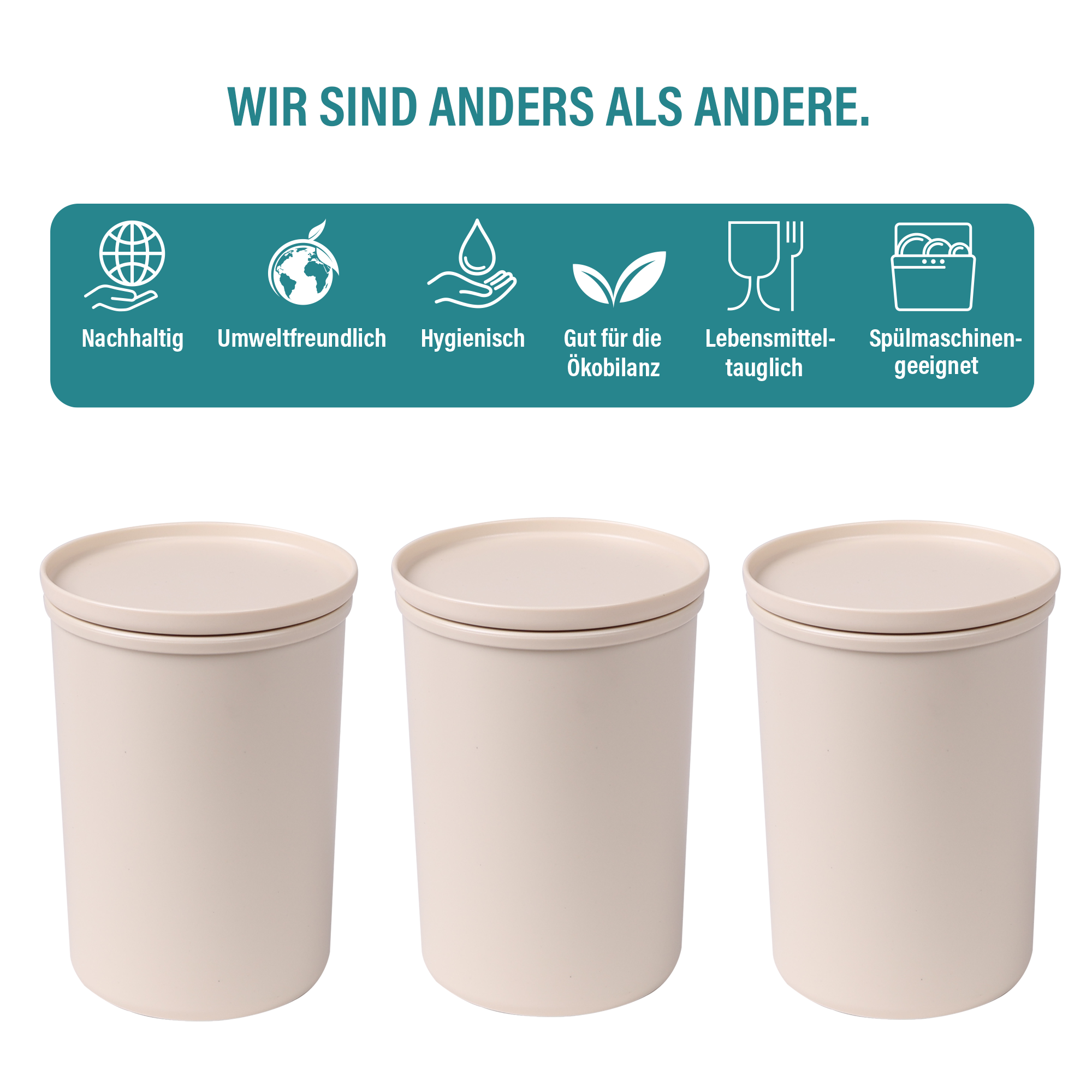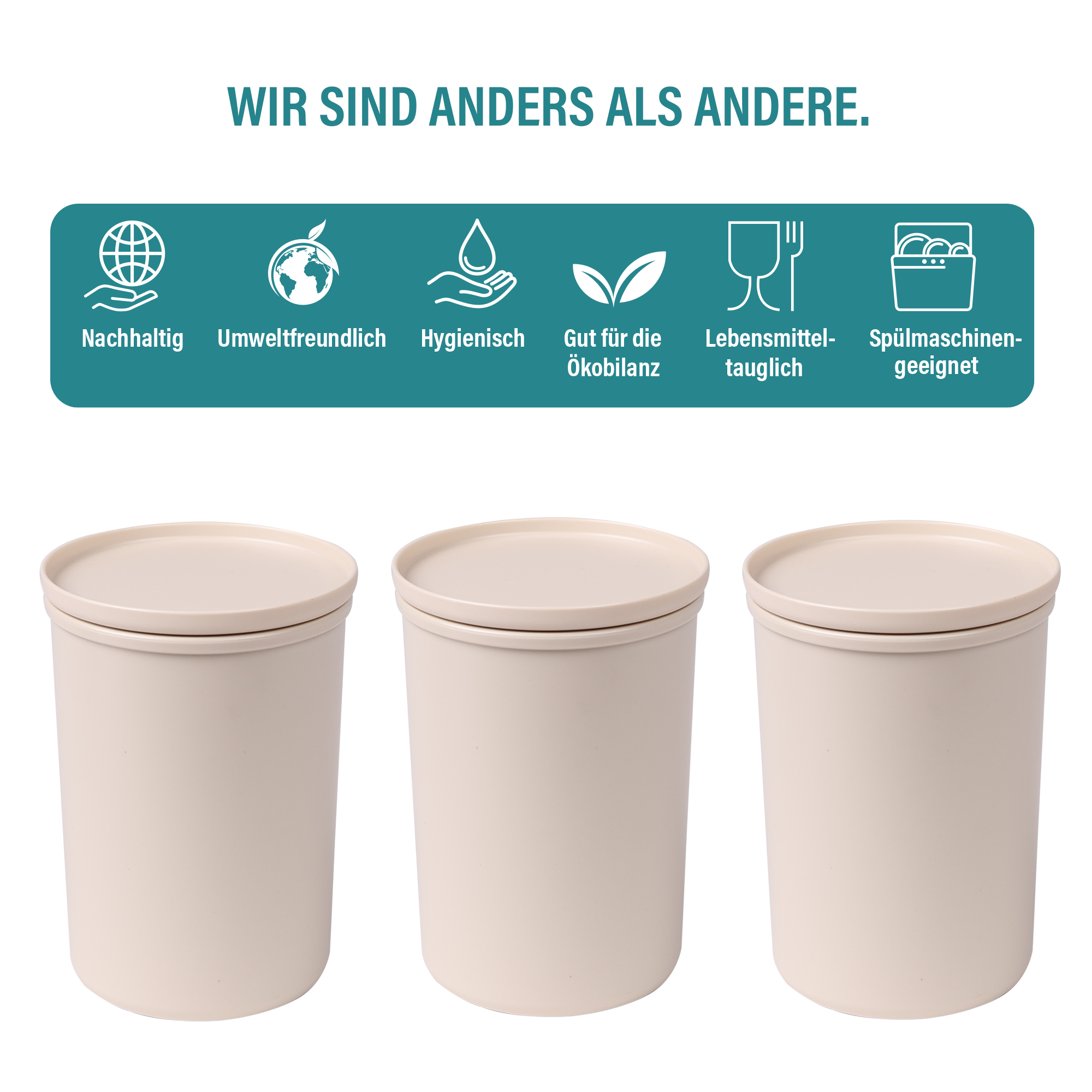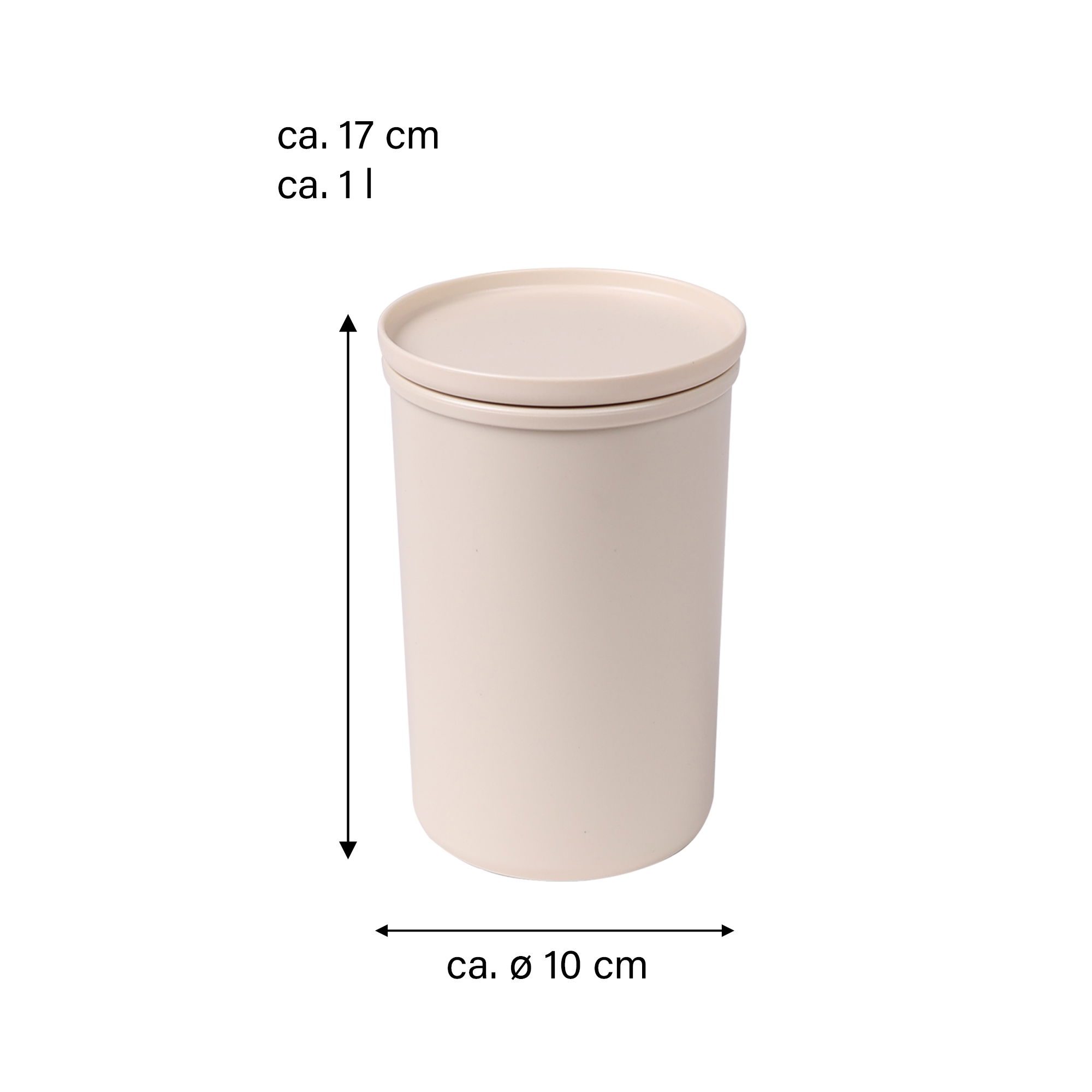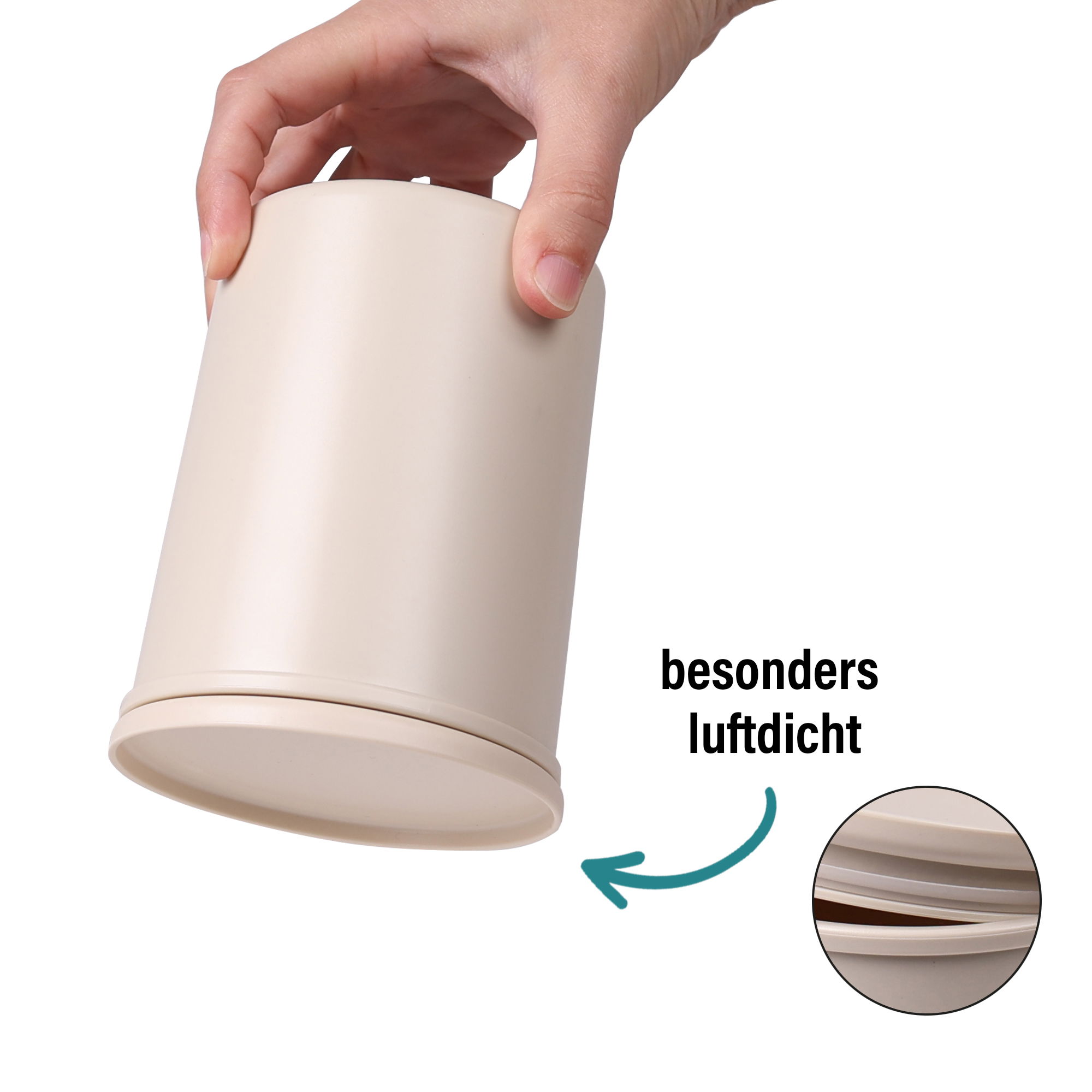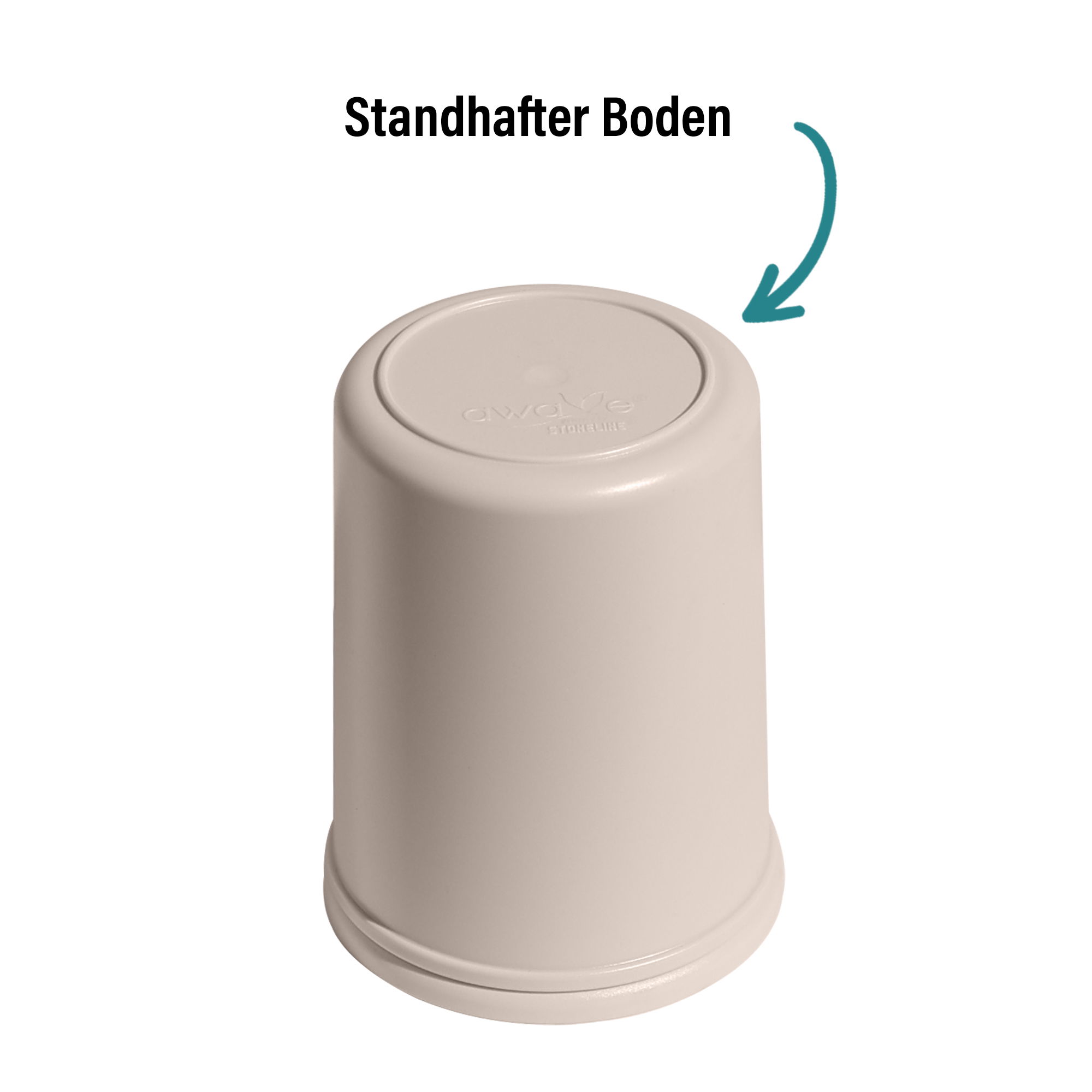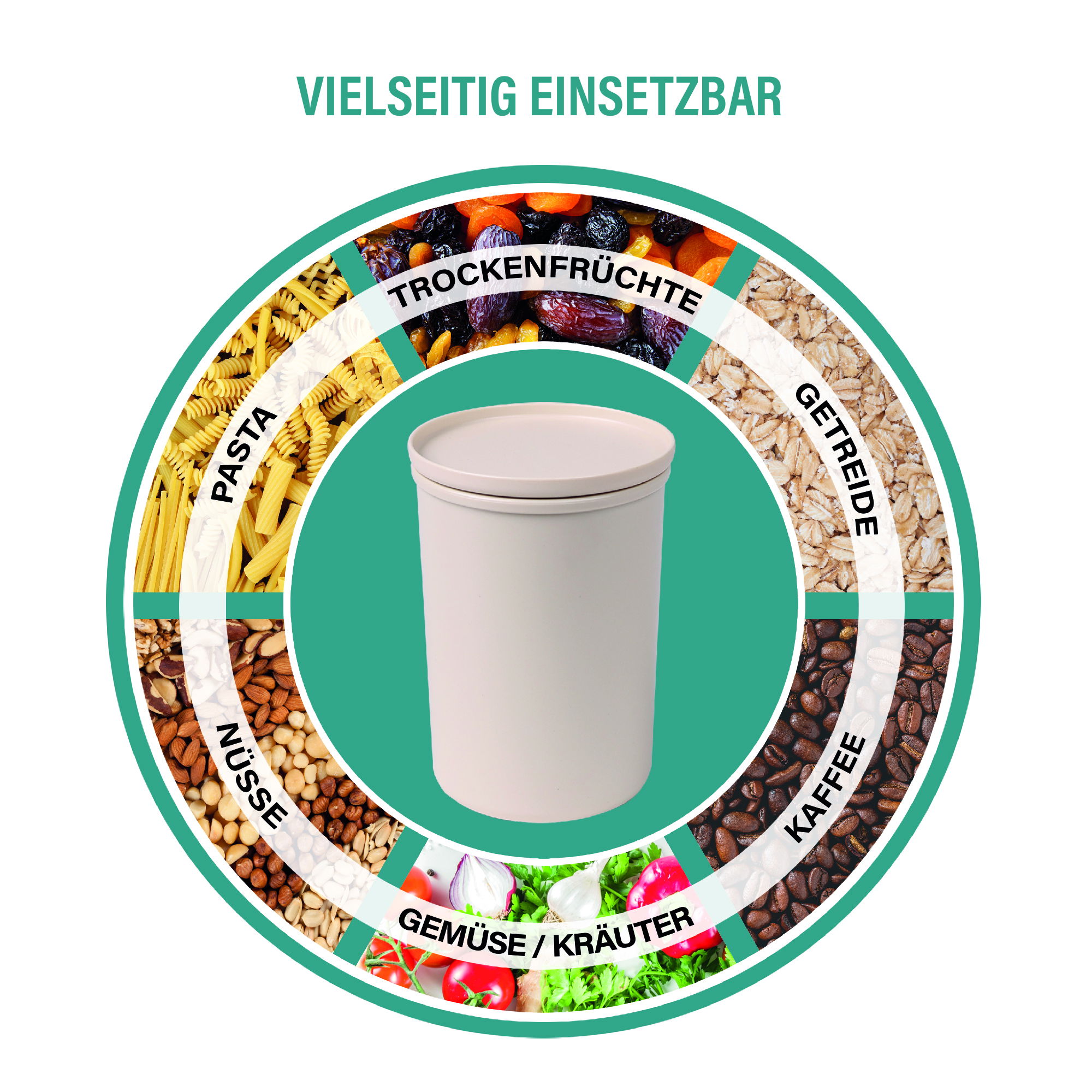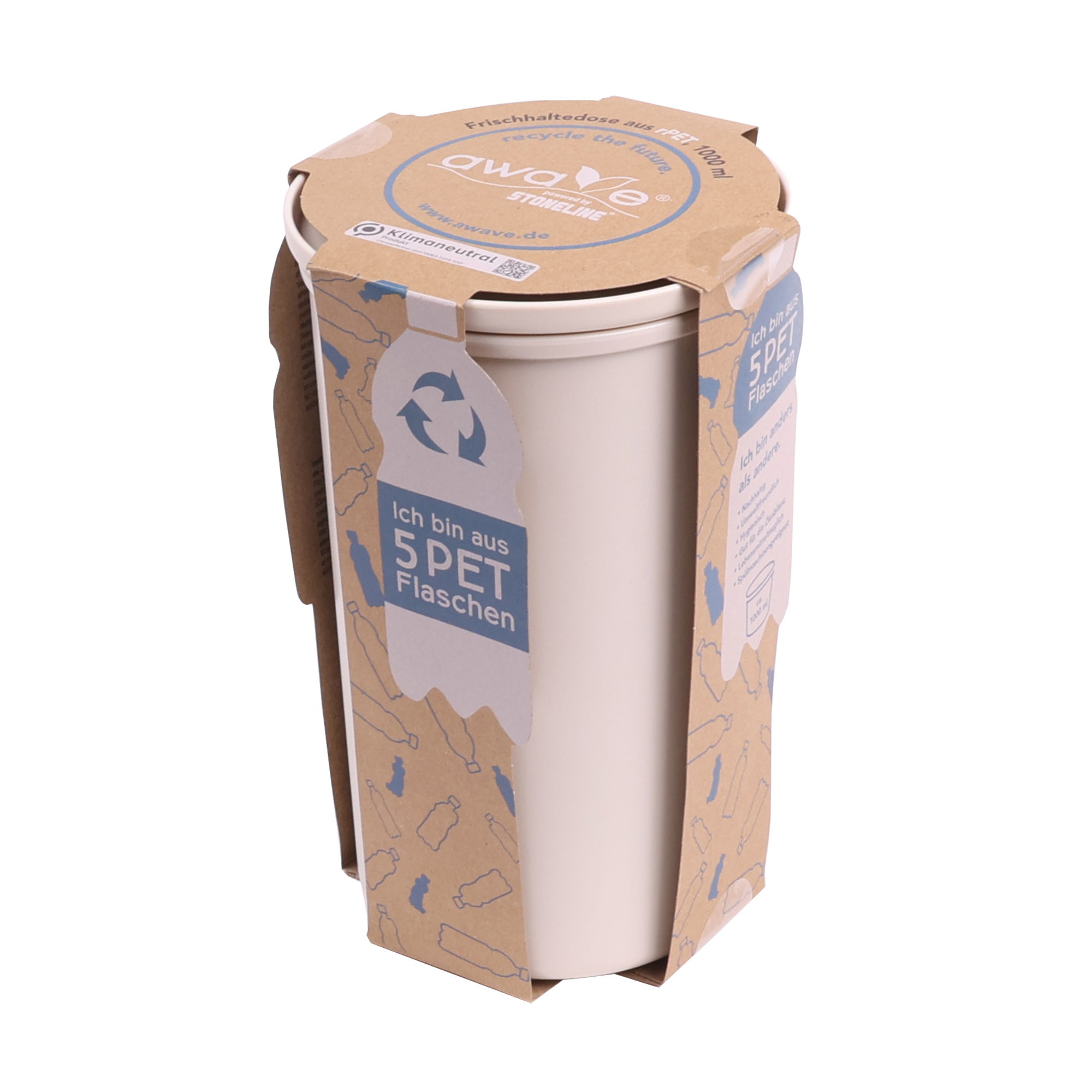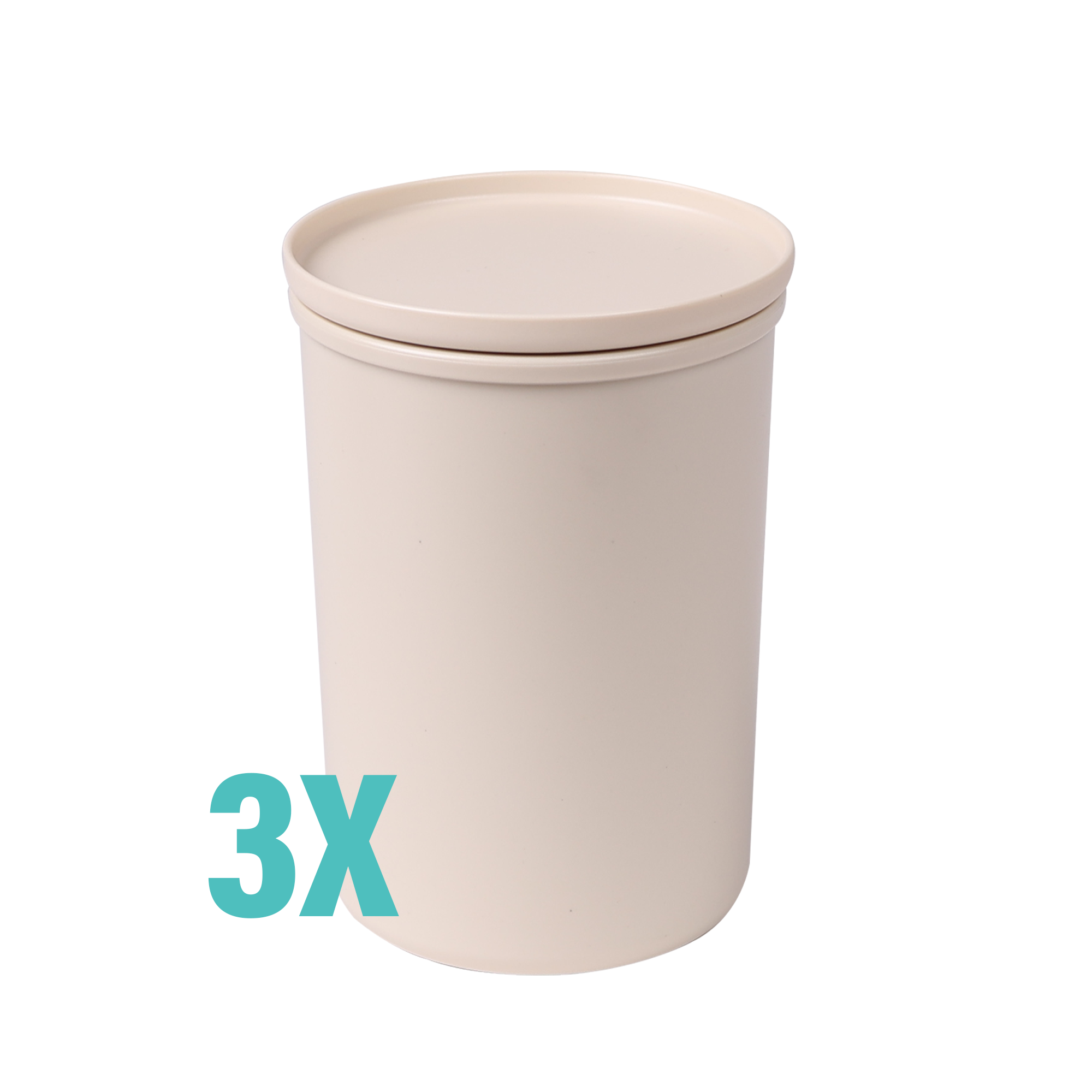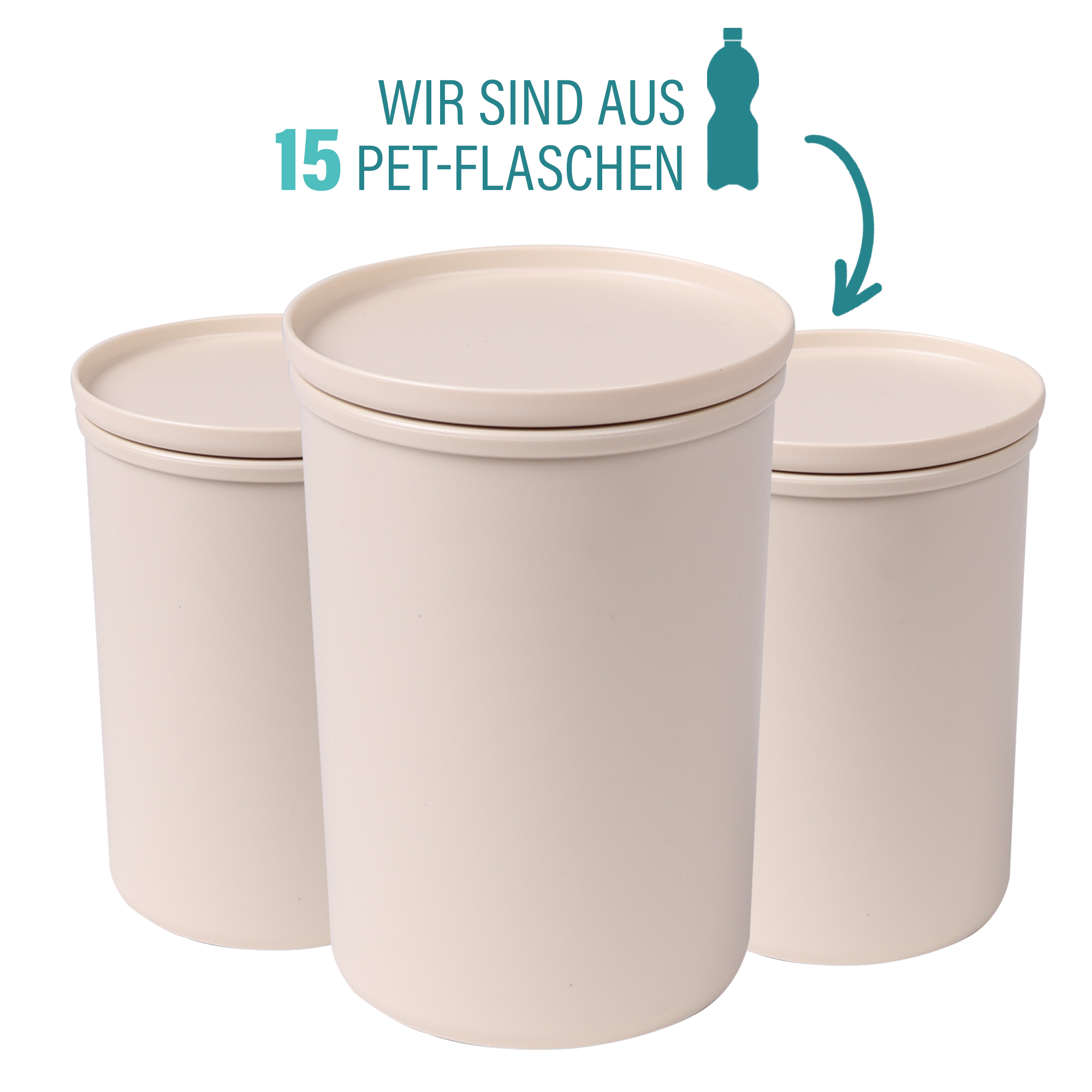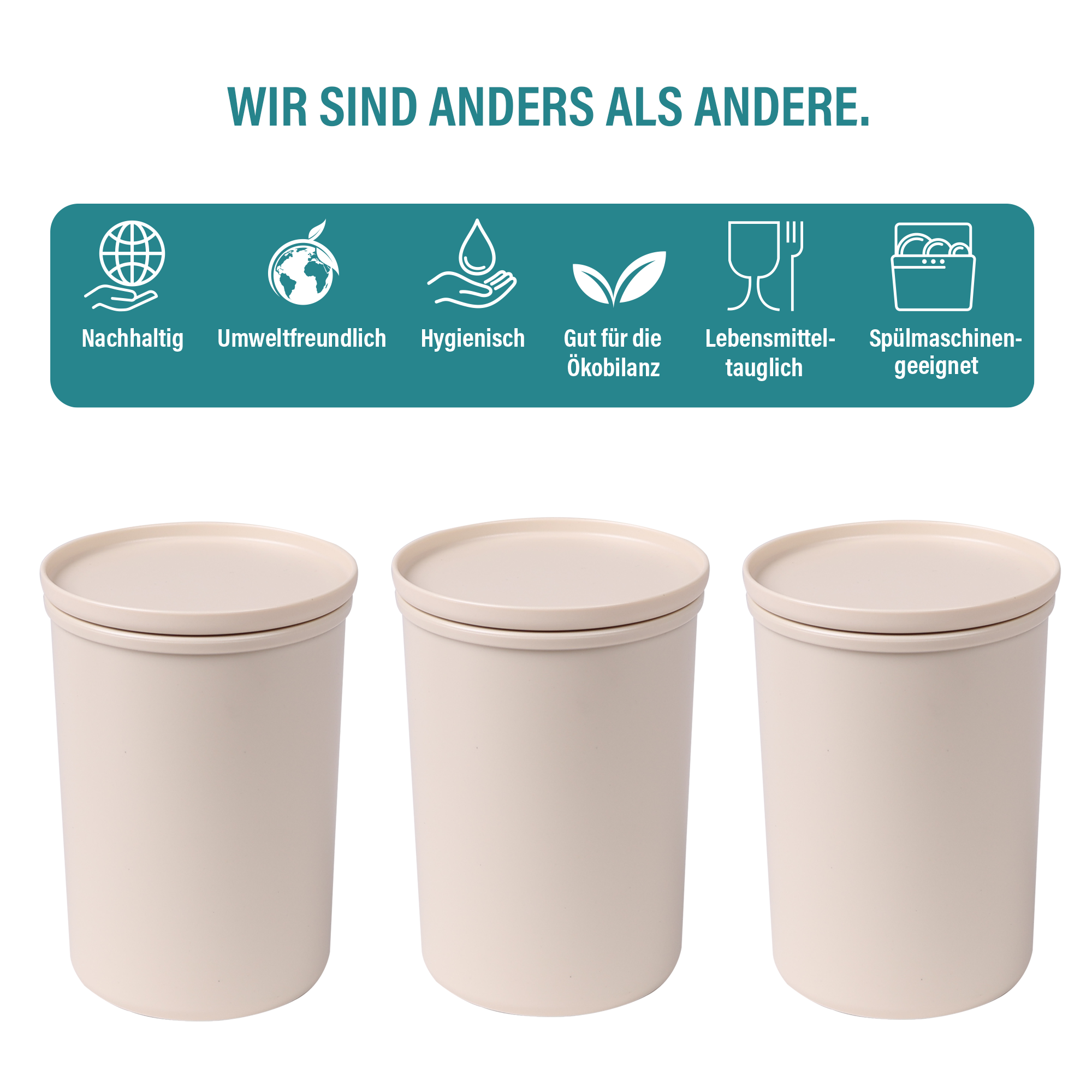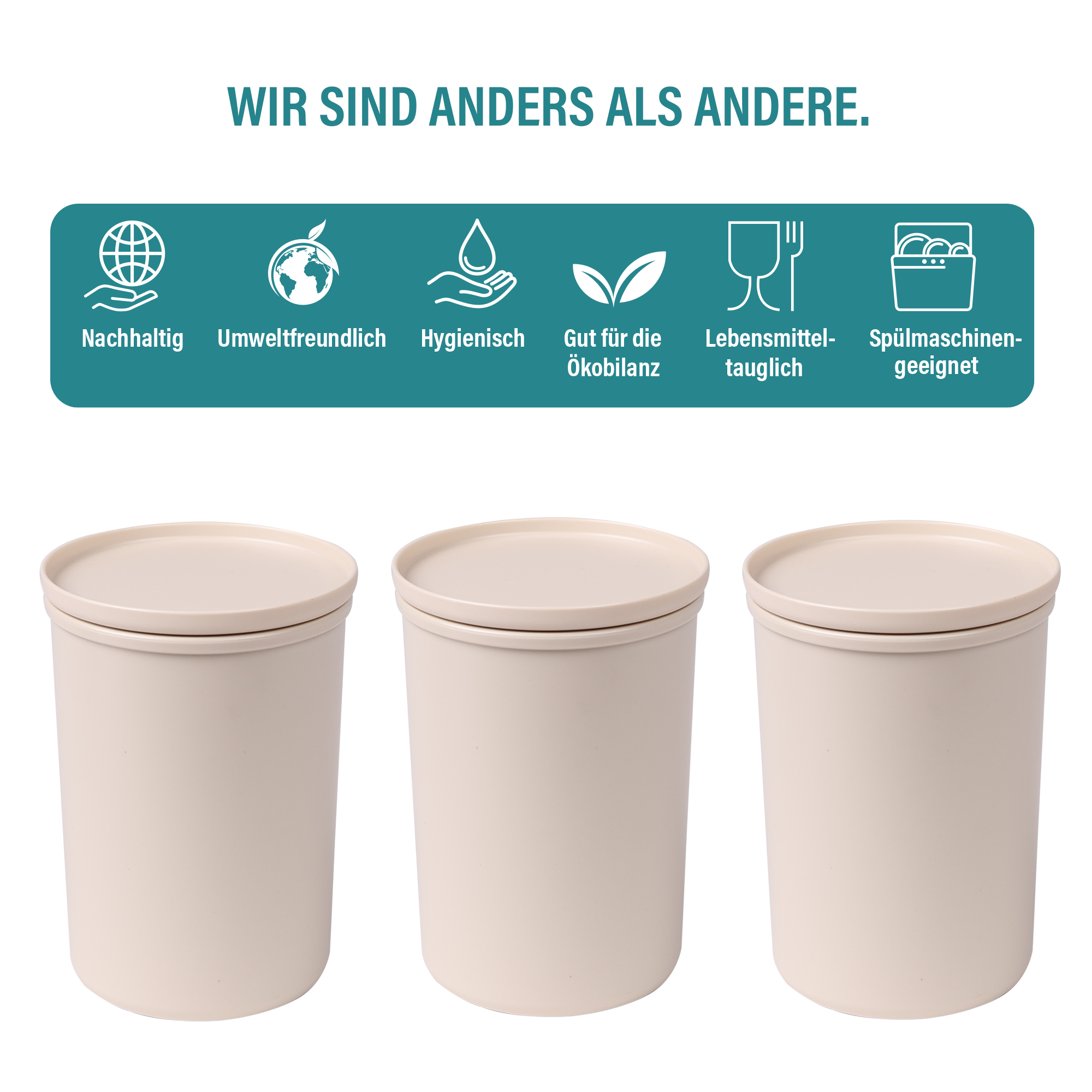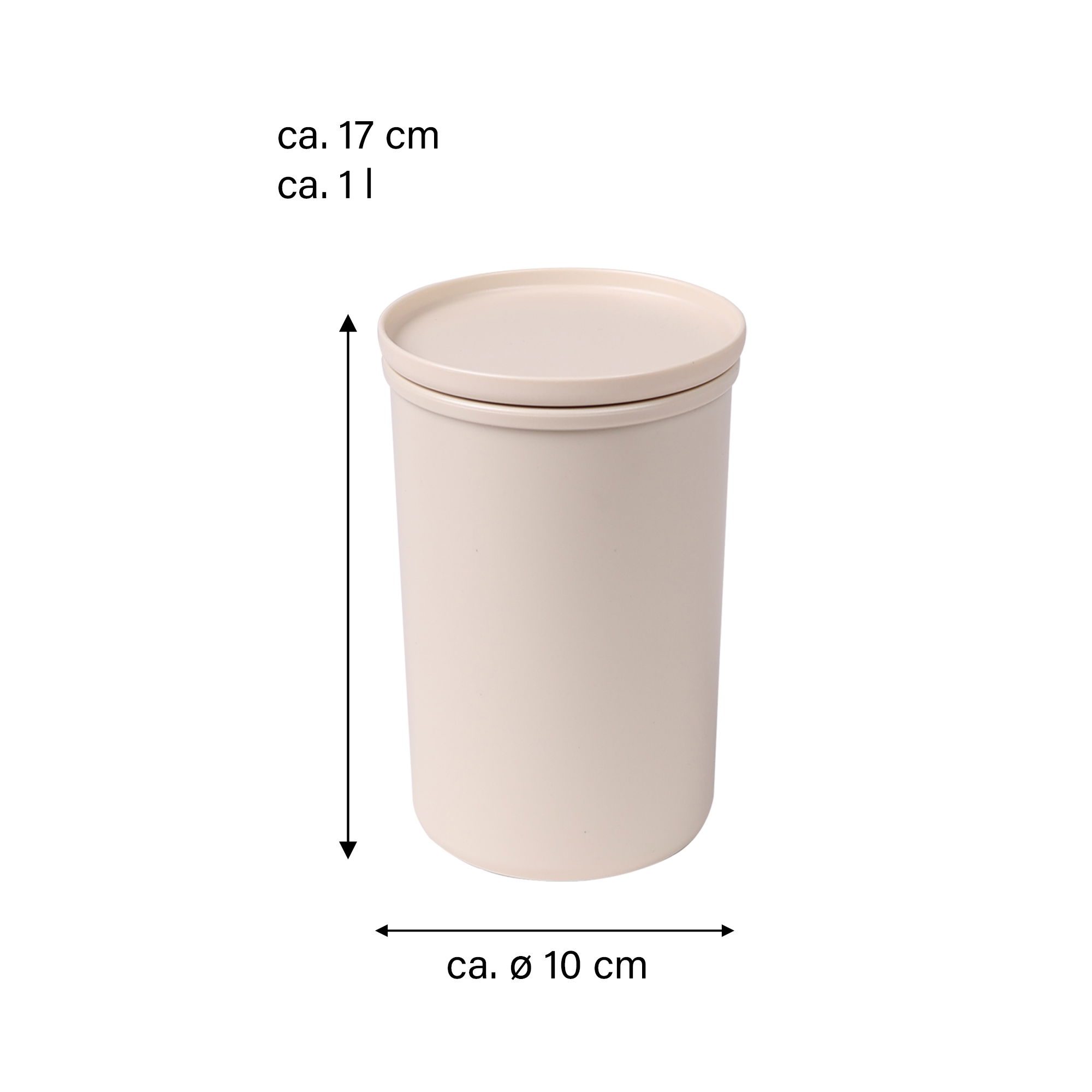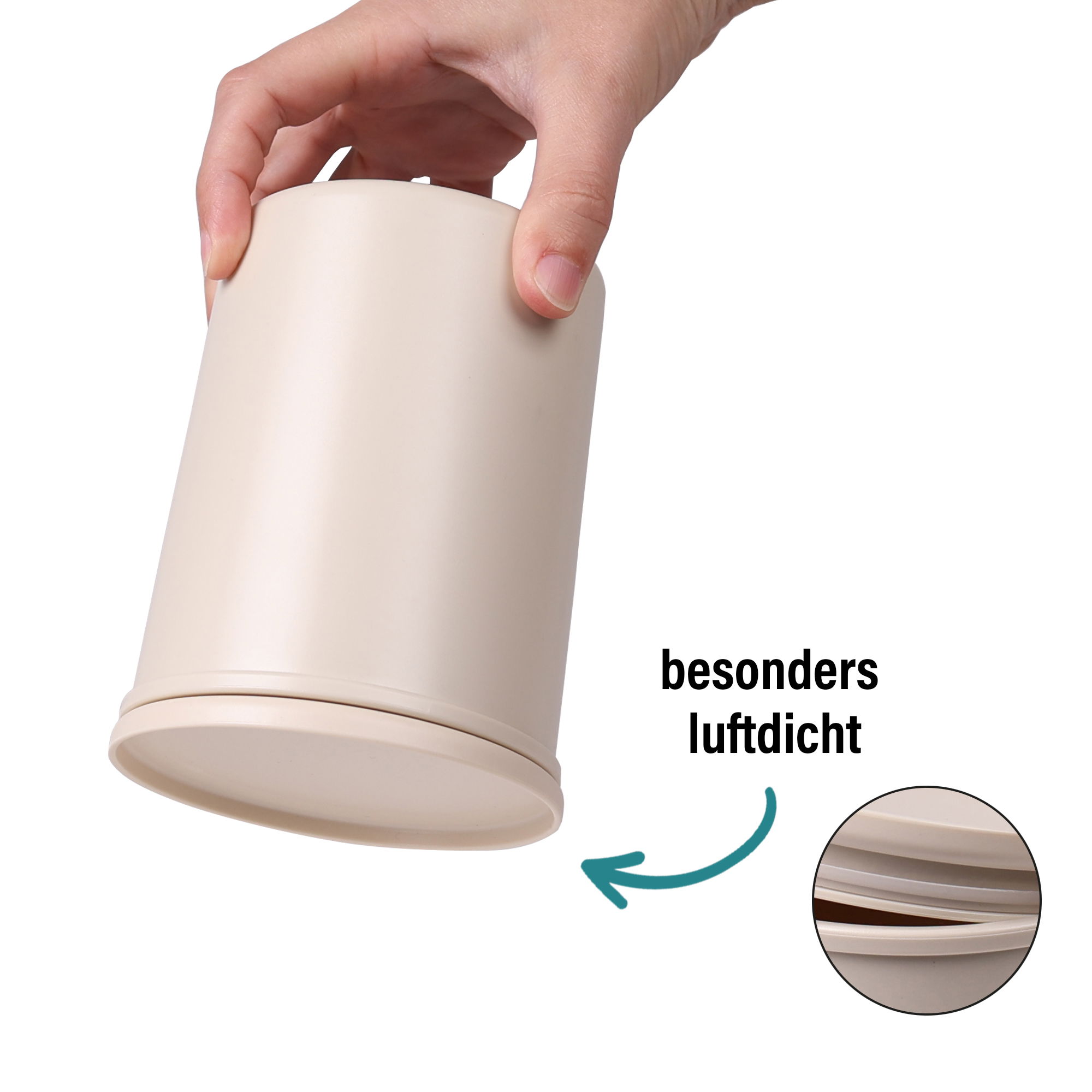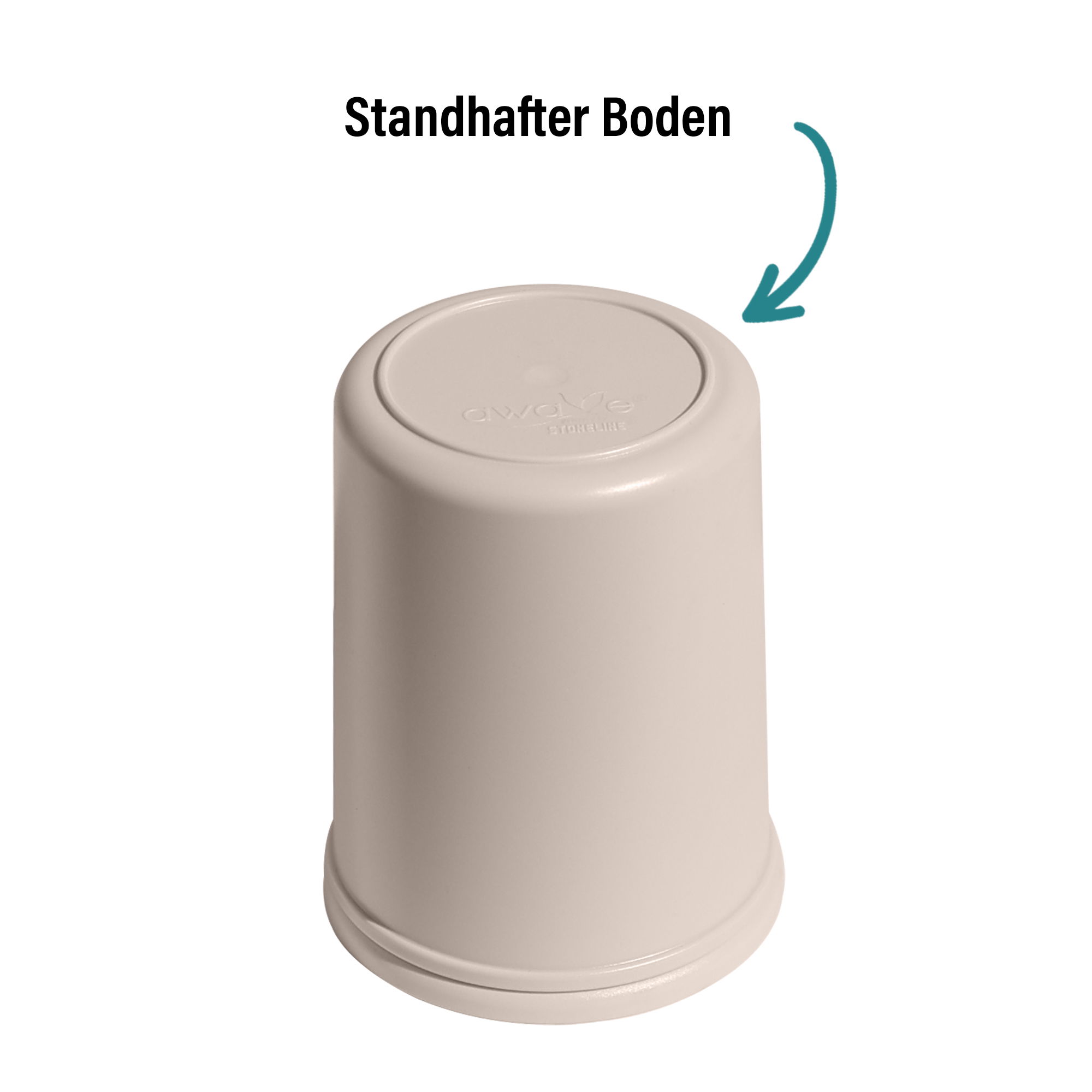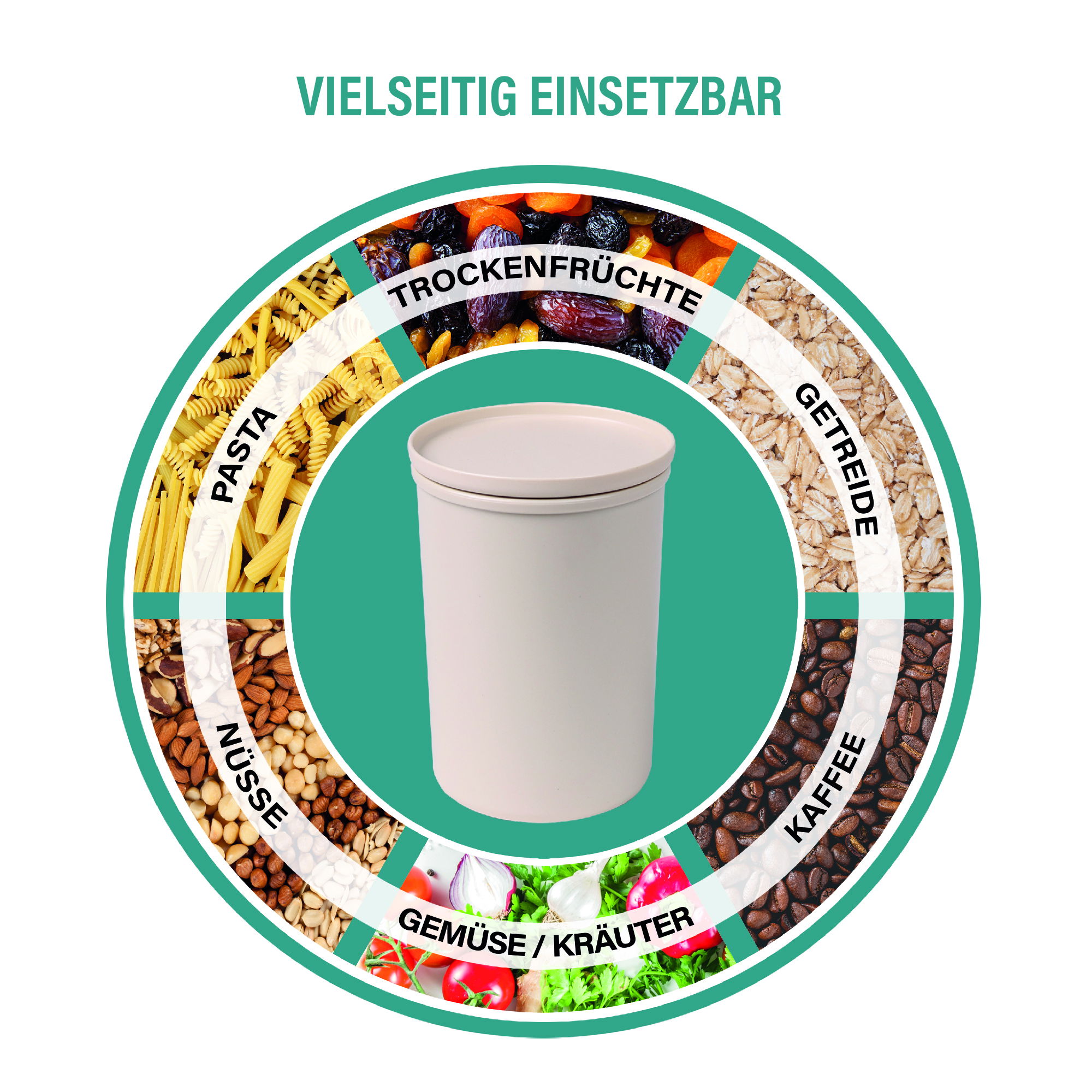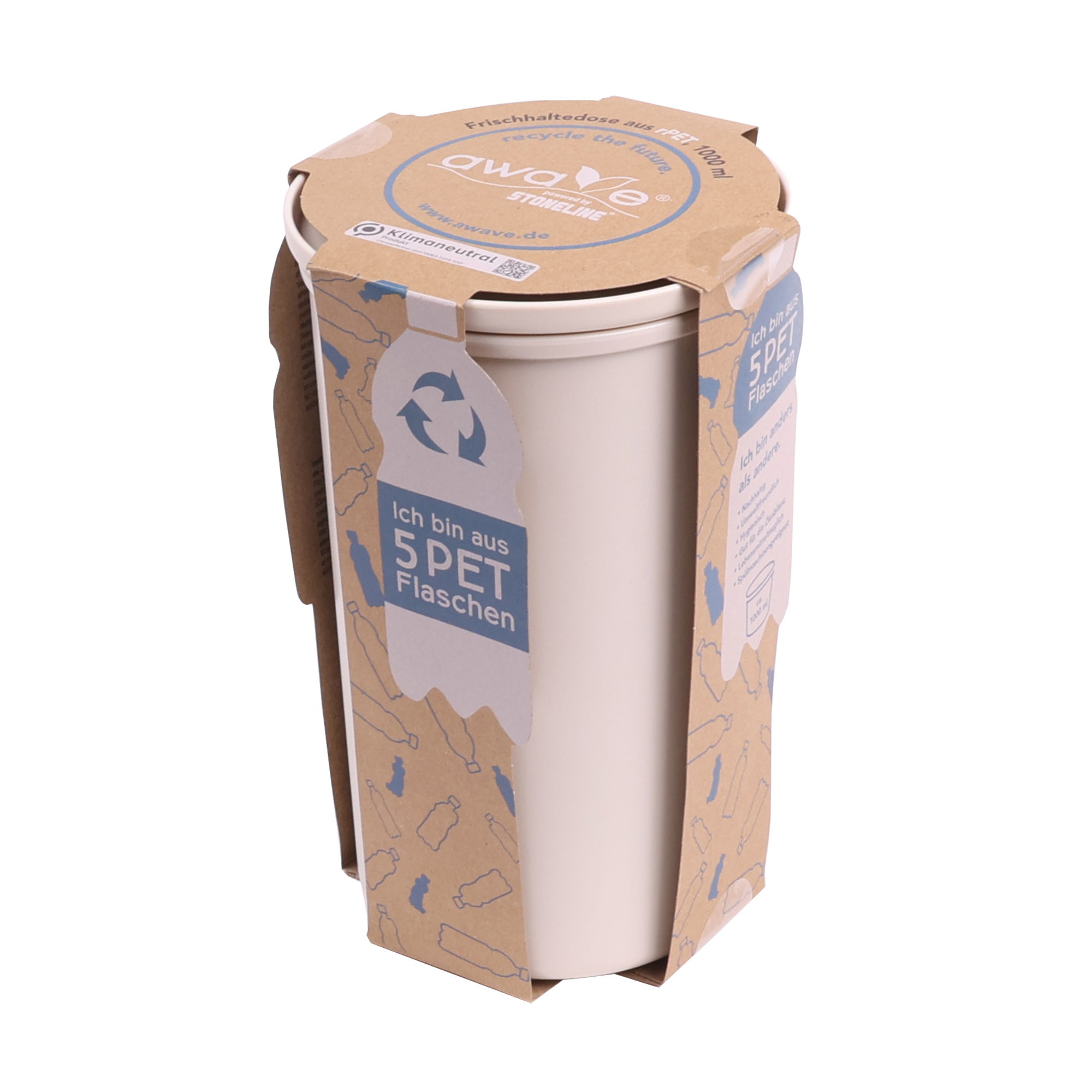 AWAVE® 3pcs. food storage box set 1000ml, with rPET, natural
AWAVE® - For a better future
What sets me apart from other food storage containers?
I am made from 15 recycled PET bottles and are food-safe.
Why am I so special?
...because I make your everyday life extraordinary! Whether it's for packaging-free shopping, storage, or simply as a decorative object: I am sturdy, functional, and look absolutely stunning. Thanks to the airtight silicone ring, I protect flavors in the best possible way, whether it's for keeping things fresh, transporting, or storing, and other utensils remain neatly stored with me. The fact that 15 recycled PET bottles have been given a second life through me is my valuable contribution to waste reduction and resource conservation.
3 large natural food storage containers, approximately 10.4 x 8.8 cm, height: approximately 17.2 cm, approximately 1000 ml capacity
The key benefits at a glance:
• Made from 15 recycled PET bottles
• Environmentally friendly and good for the ecological balance
• Sustainable, as it's recyclable itself
• Hygienic and food-safe
• Dishwasher-safe
• Microwave-safe
• Easy to clean
• Materials: rPET, silicone
• Packaging made from FSC-certified material
Why AWAVE®?
Because resource conservation is close to our hearts! Plastic doesn't belong in the environment; instead, it should be reintroduced into production chains as a raw material in the gentlest way possible. AWAVE® takes responsibility for this and manufactures products from recycled or bio-based plastics that can be recycled again. This creates a cycle that Mother Nature herself demonstrates. Zero waste for more environmental protection!