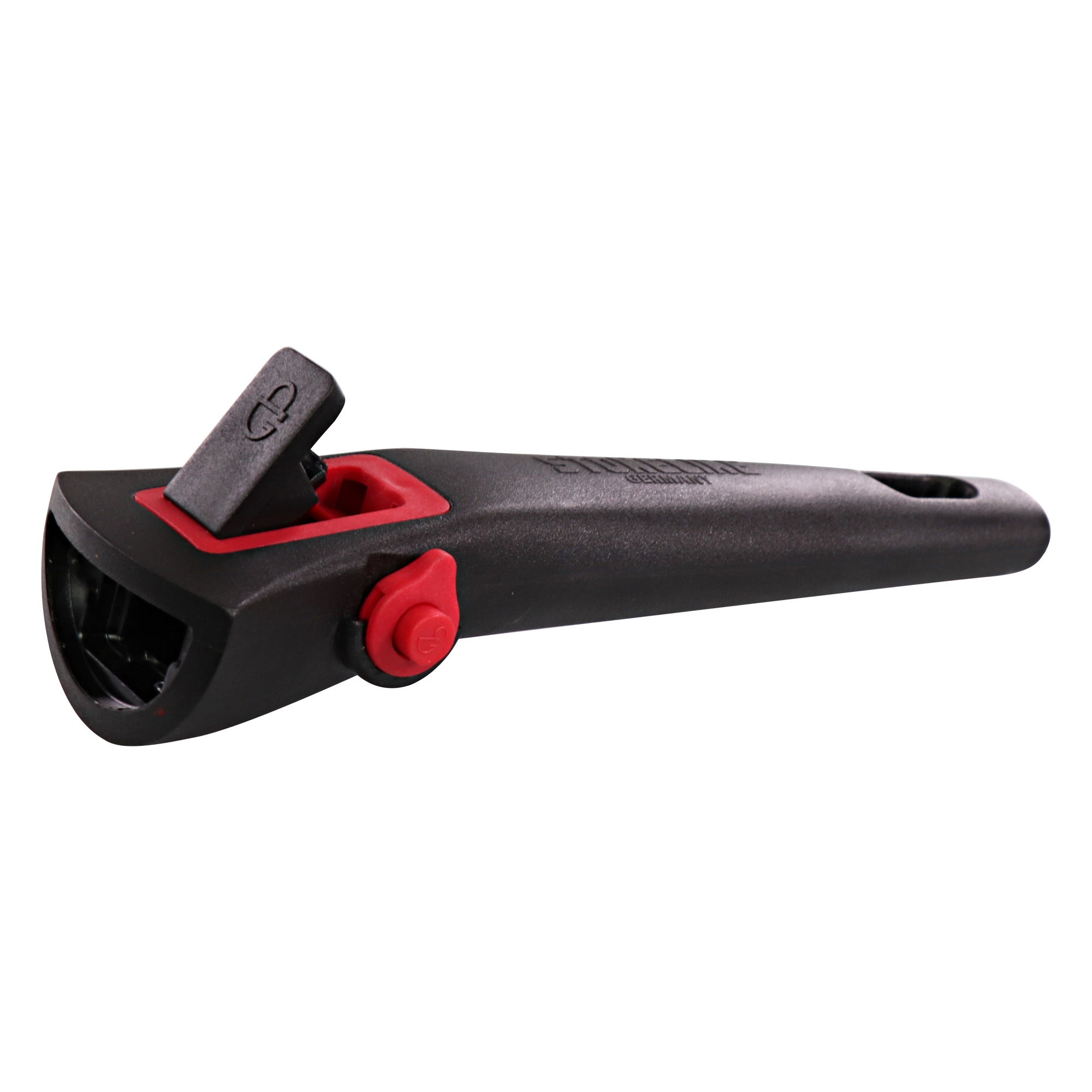 STONELINE® Long Removable 3-Step Safety Handle, red | Imagination PLUS
Available immediately, in 1-3 days at your home
STONELINE® - The Original!
The extra plus in safety
The 3-stage safety handle ensures a stable attachment to the cookware.
Removable handles for more flexibility
The handles are removable depending on the application. So a pan or pot quickly becomes a casserole dish for gratinating or keeping warm in the oven. Even on the cooker, several pots and pans fit next to each other to save space thanks to the removable handles.
1 long removable handle
In the colour: red
Suitable for pots and pans of the brand STONELINE® Imagination PLUS
Material: plastic