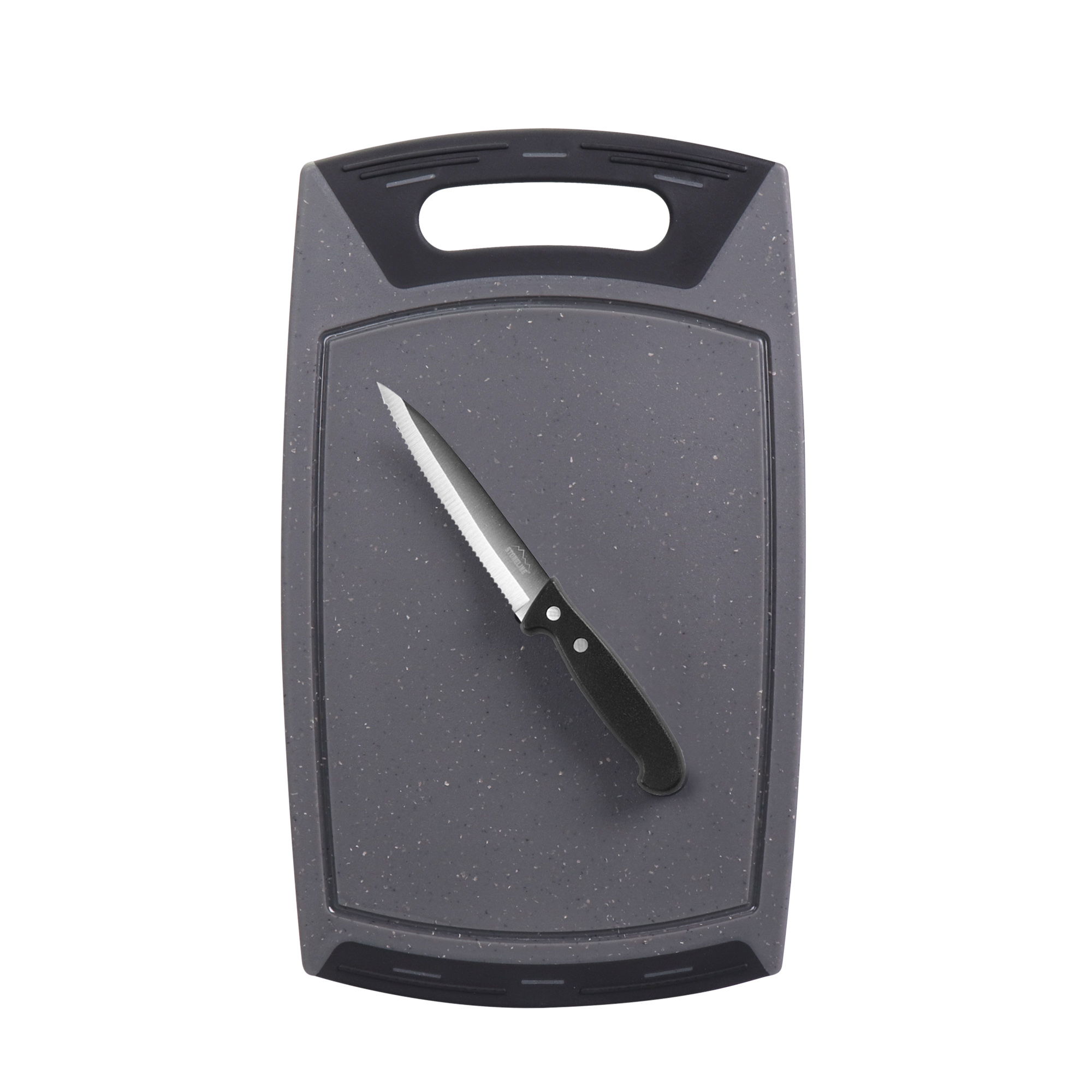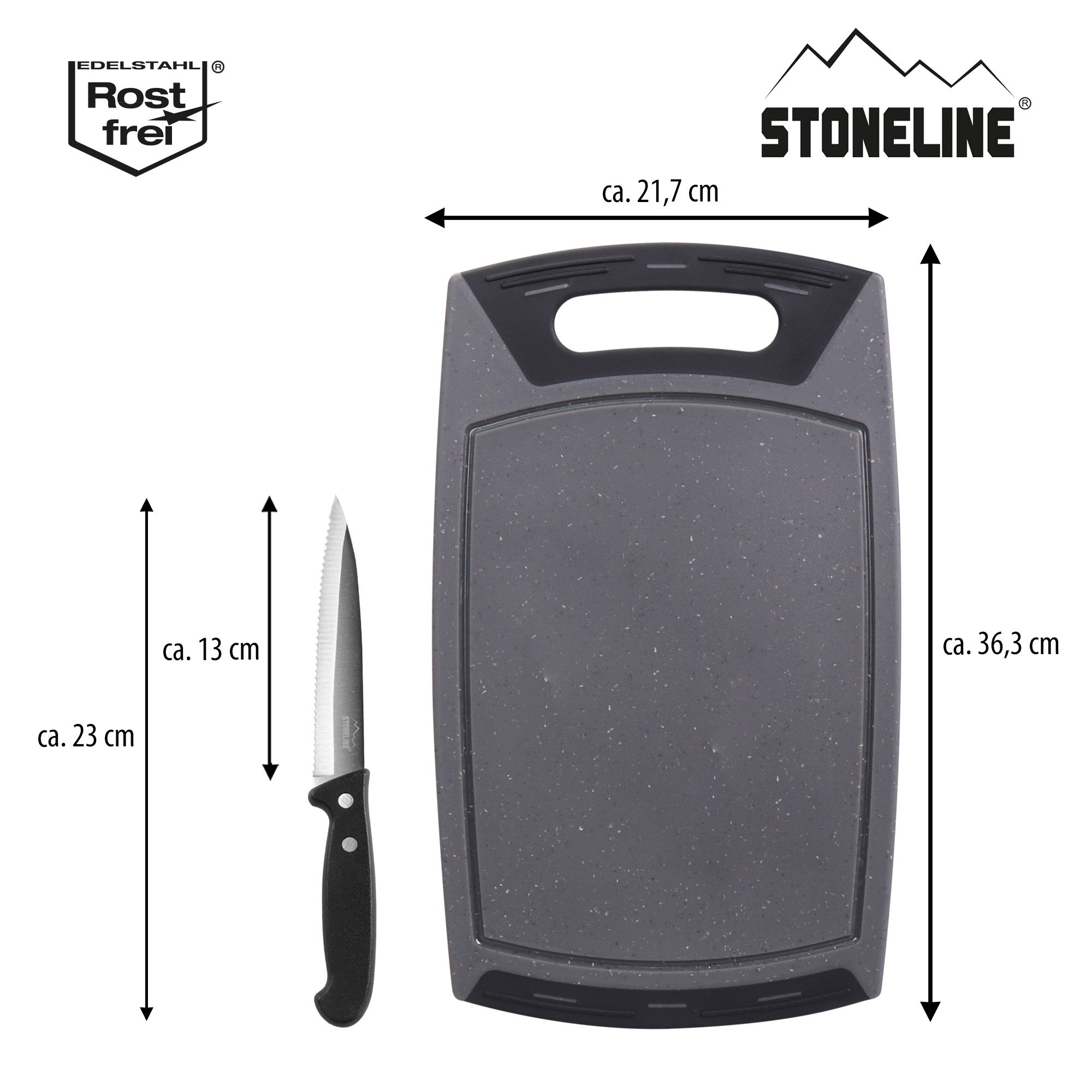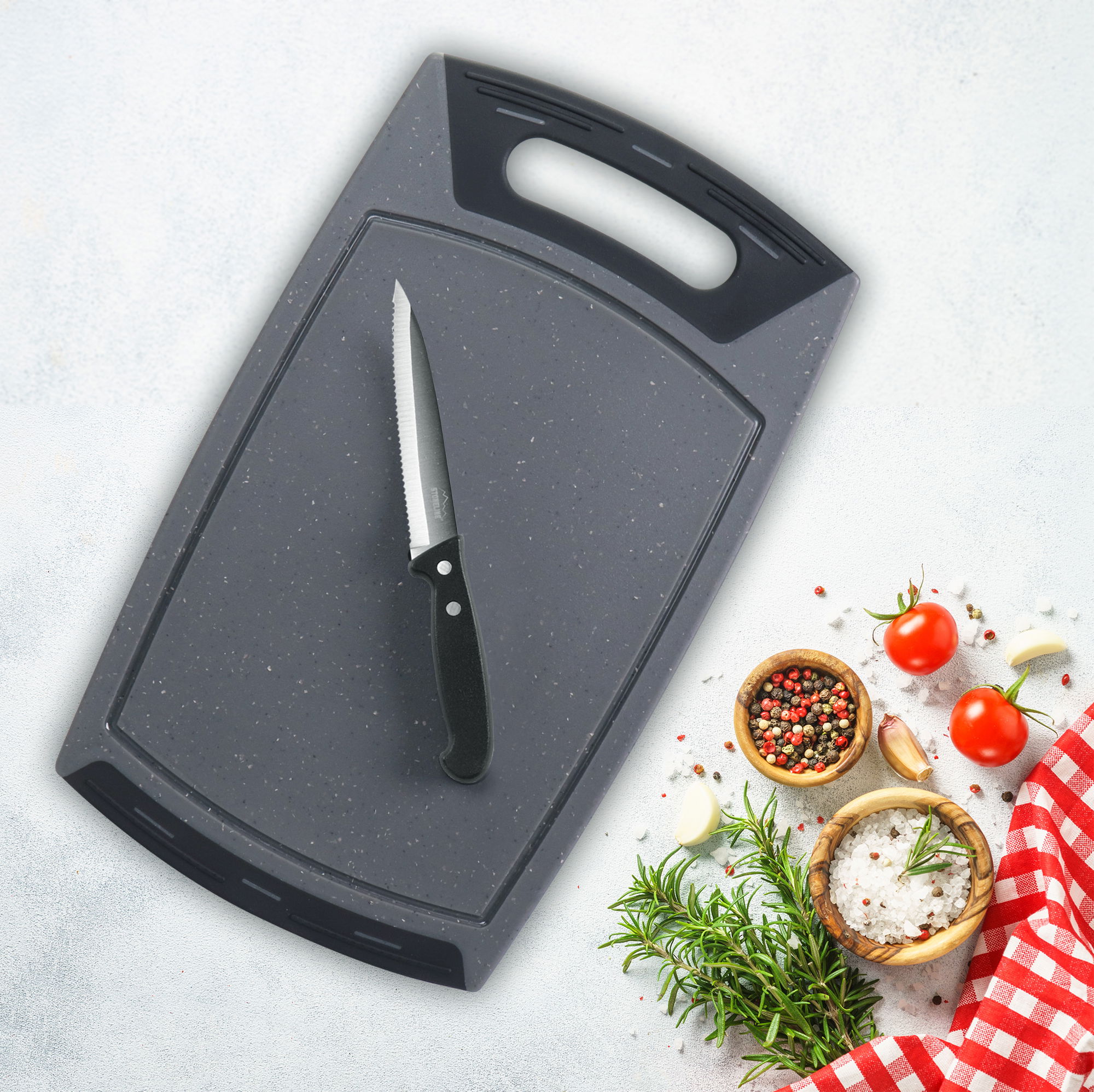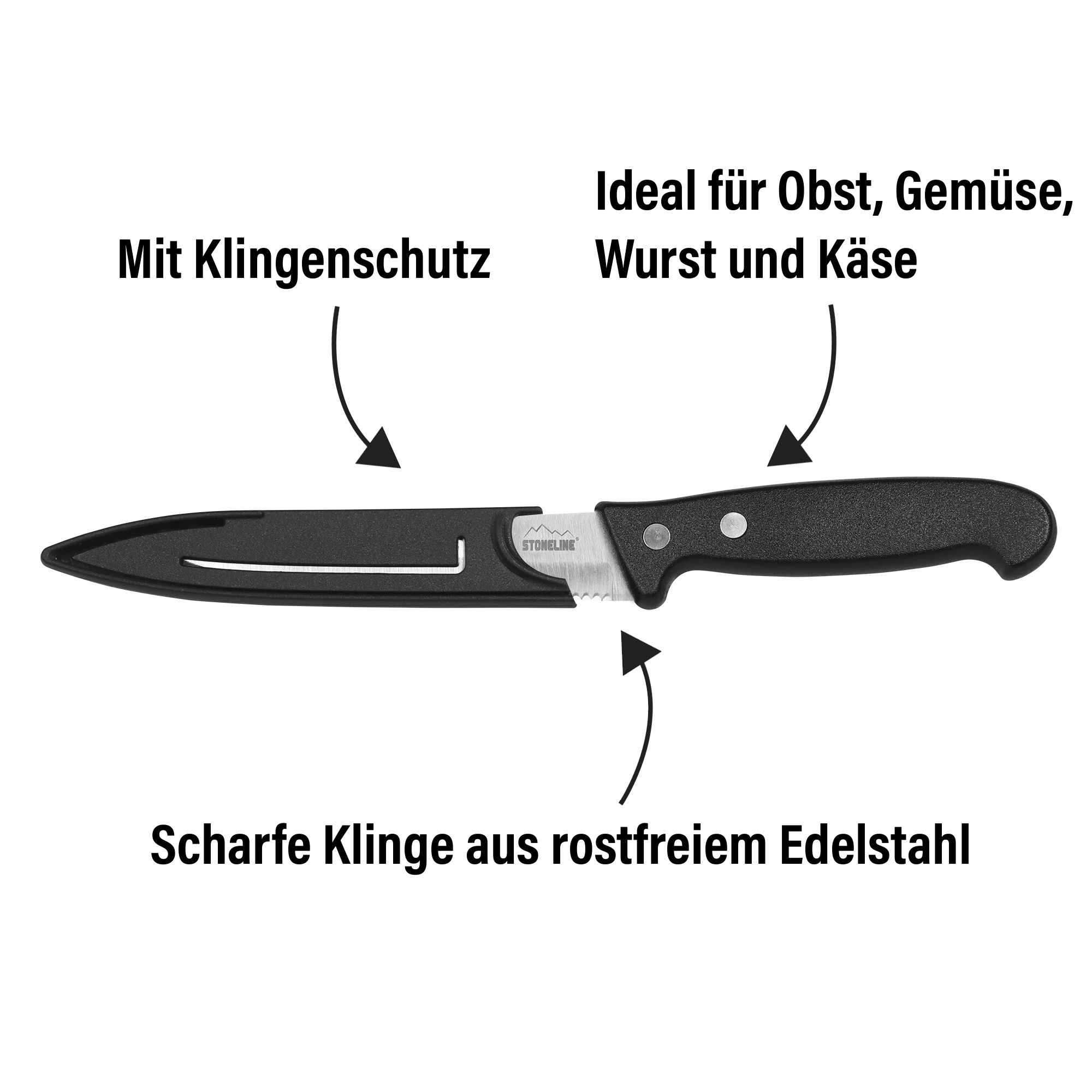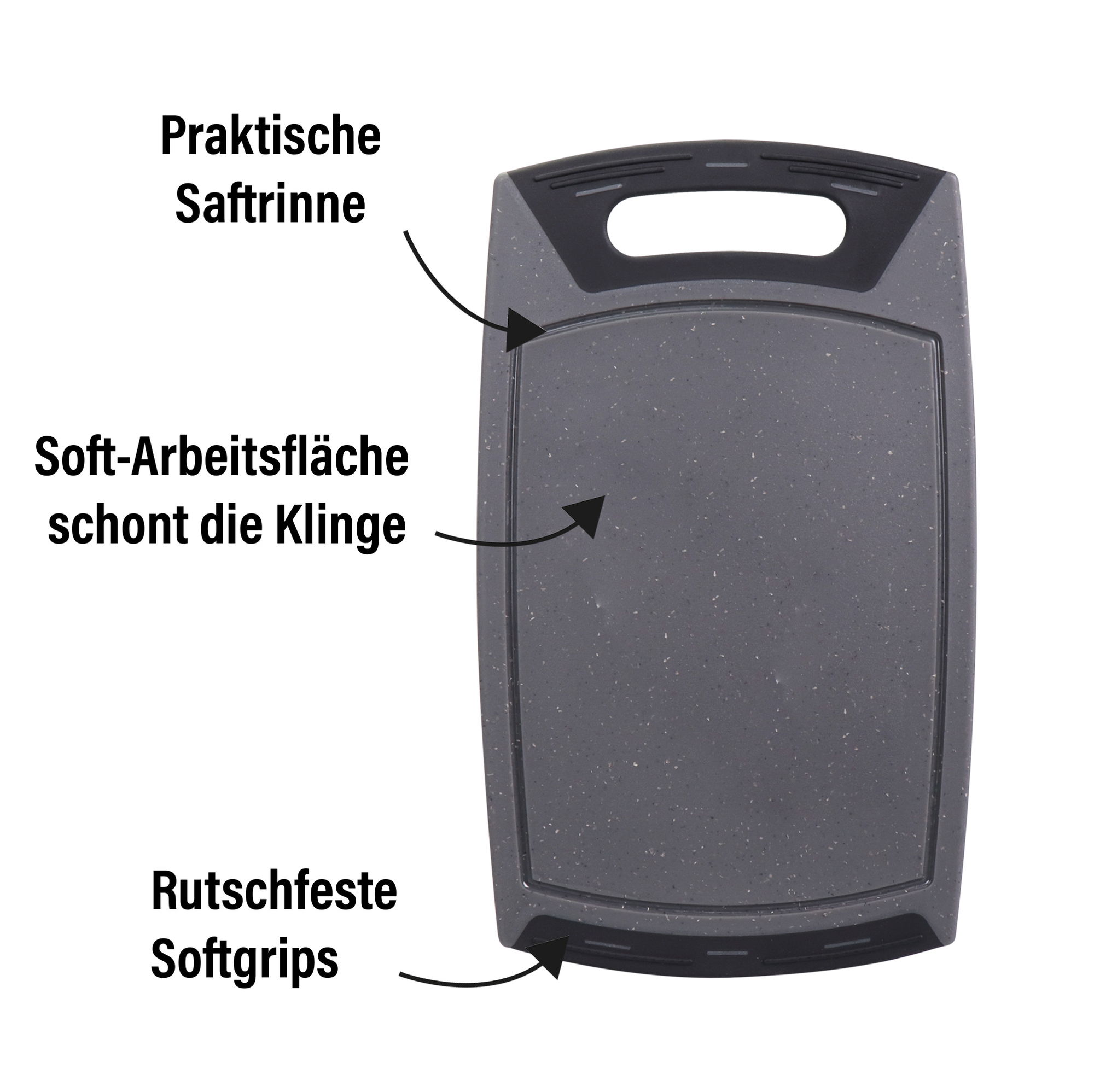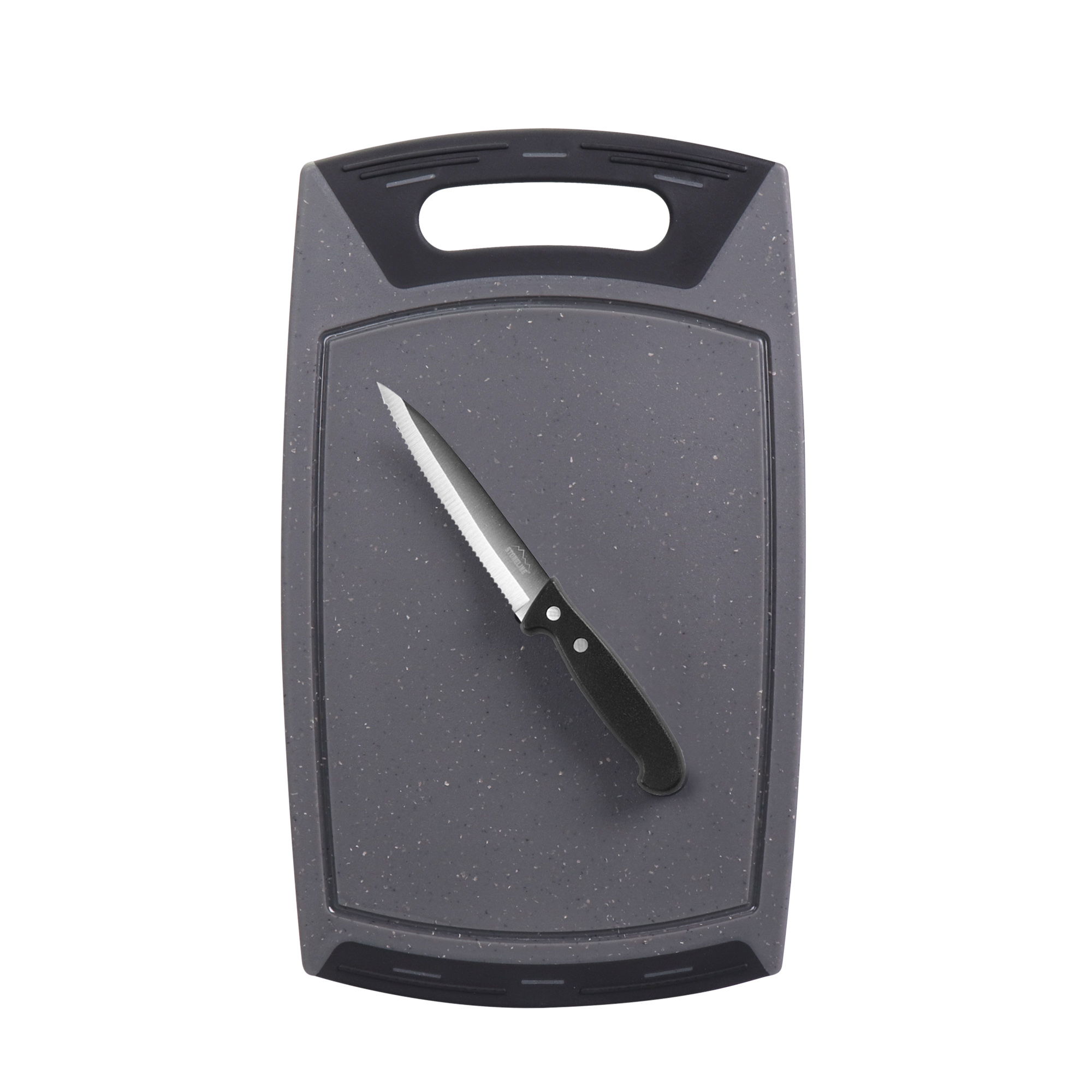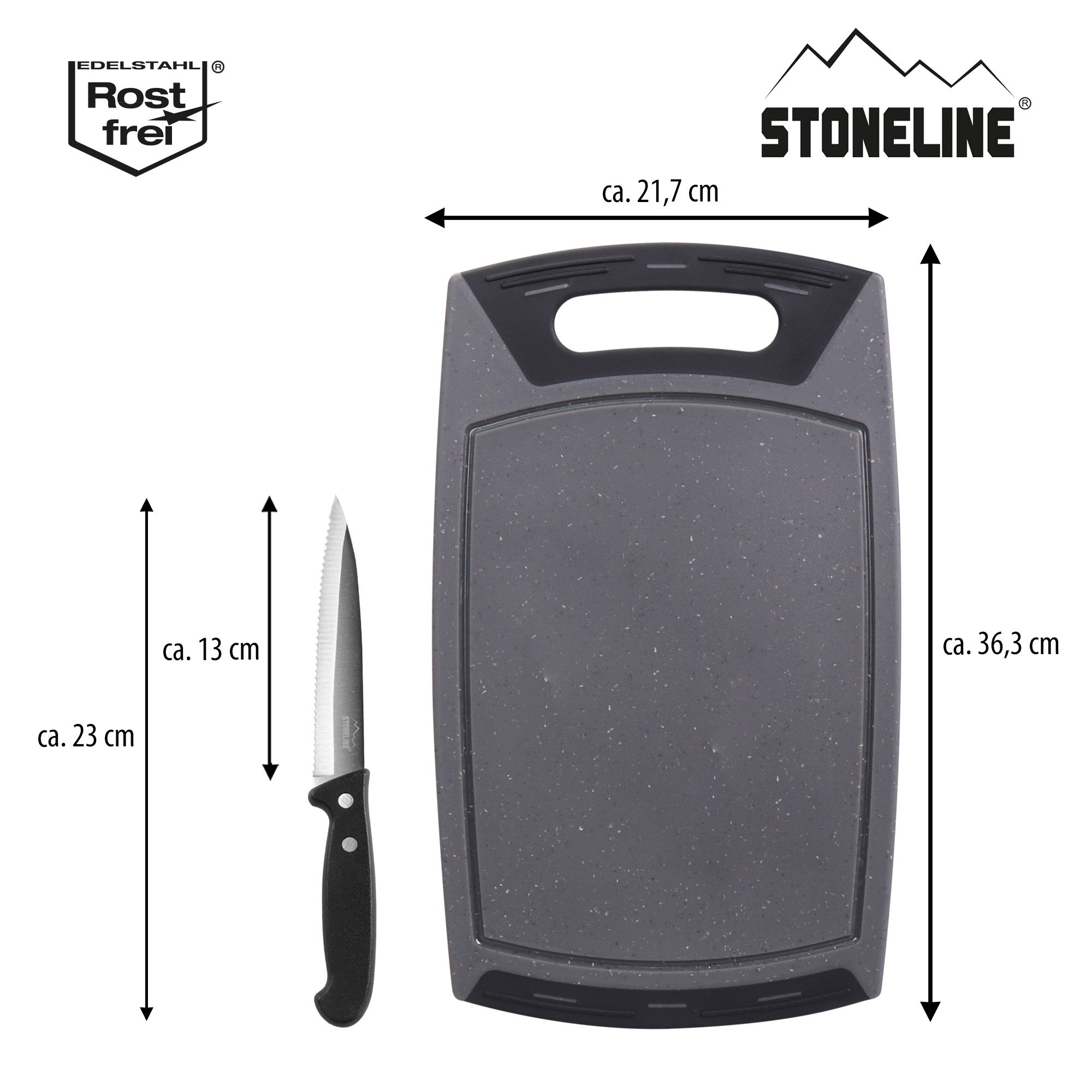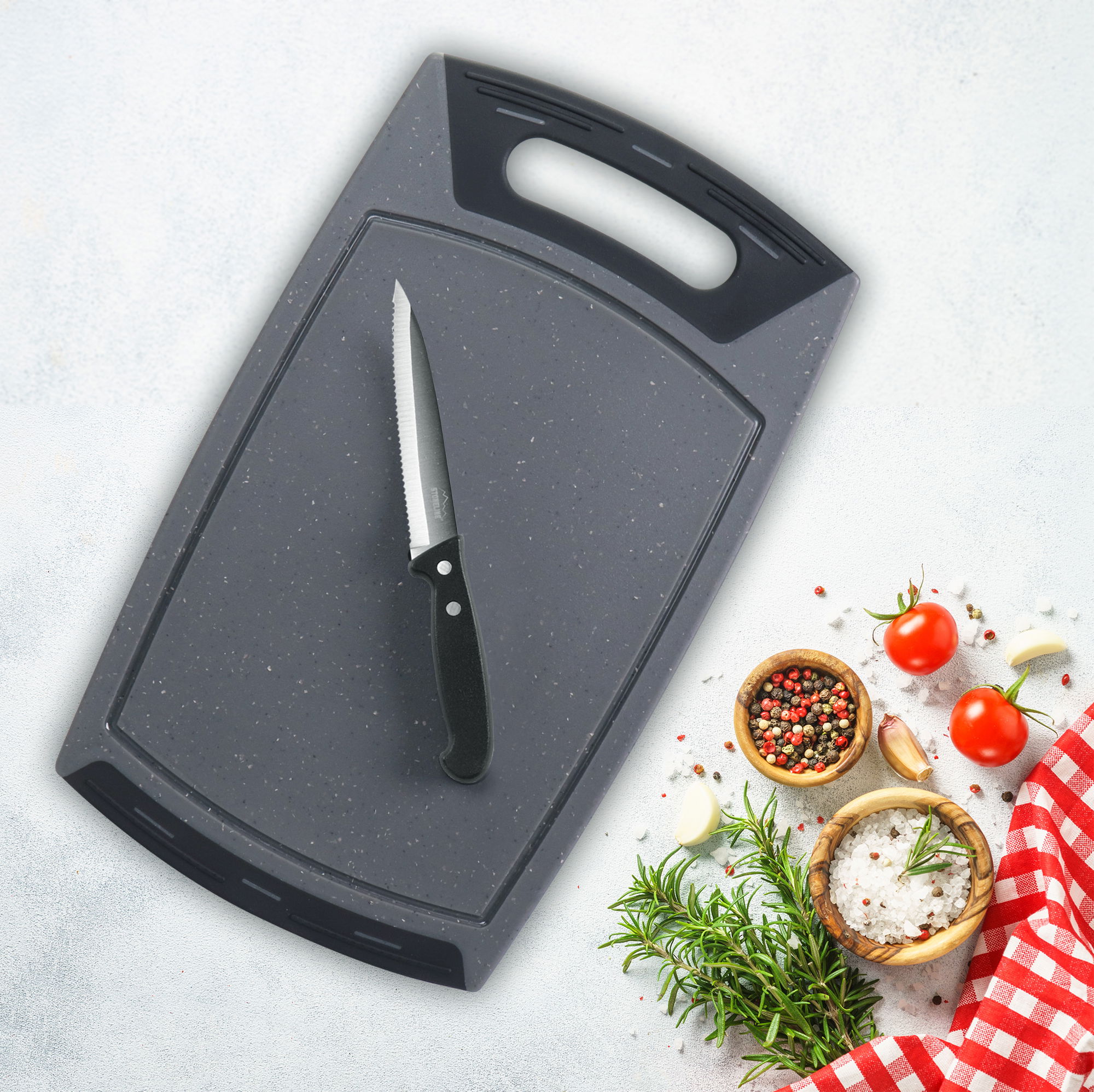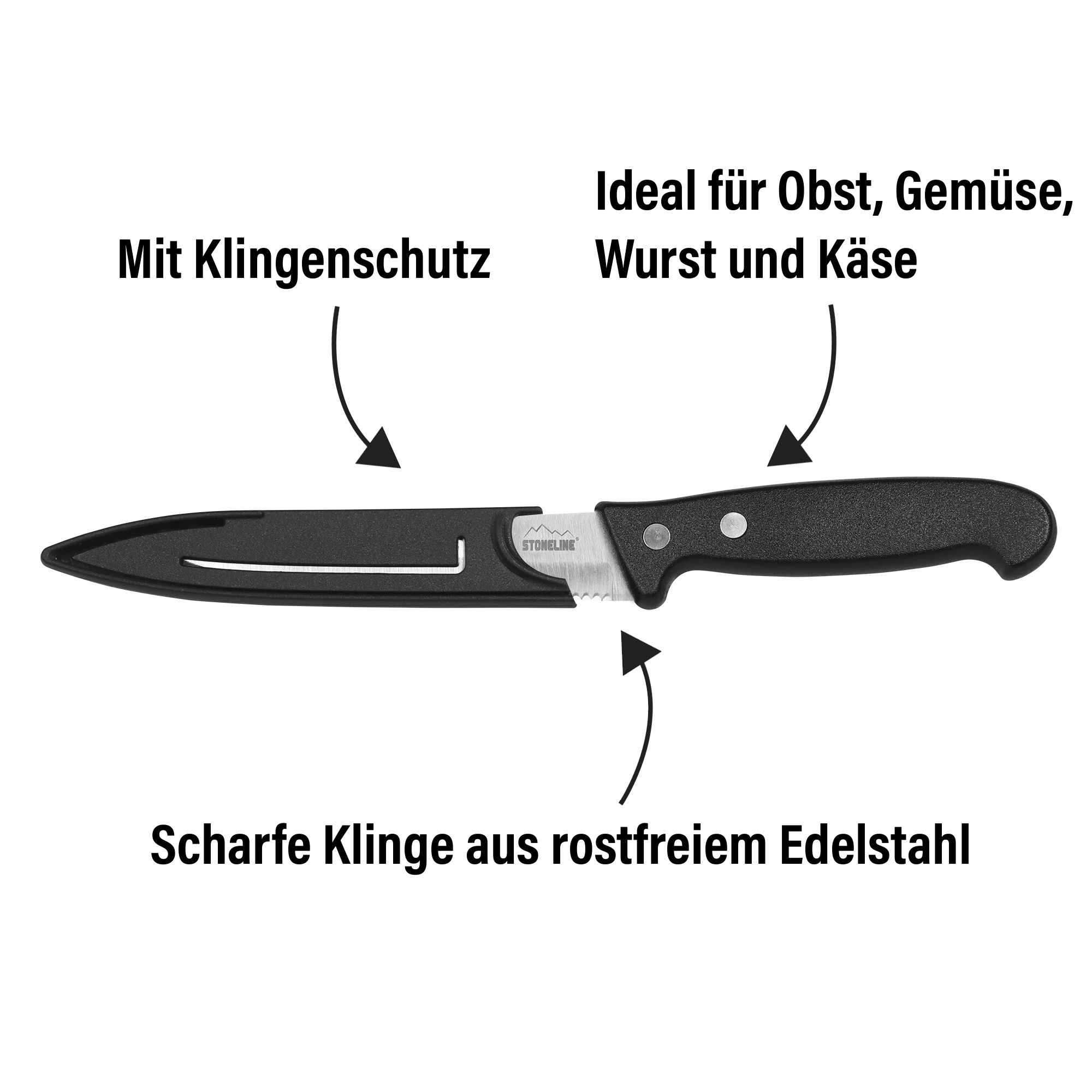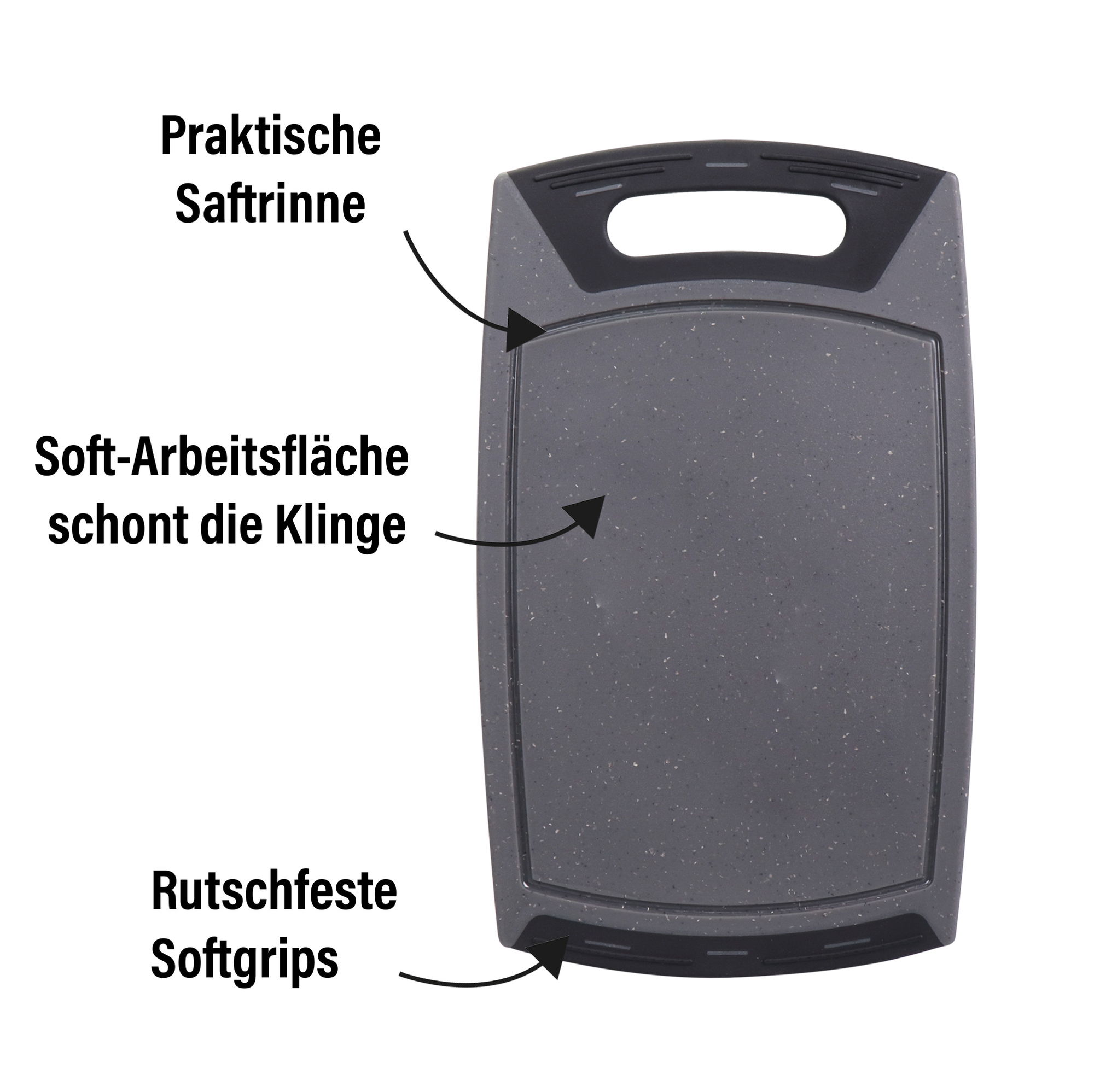 STONELINE® Cutting board and all-purpose knife set, set of 2
STONELINE® - The Original!
With this 2-piece set you are perfectly equipped to cut your fruit, vegetables, sausage, cheese optimally fine.
The cutting board provides the optimal base. Thanks to the soft working surface, it is not too hard and thus gentle on your knife.
It is lightweight and at the same time very robust and unbreakable. For even more flexibility, the cutting board has two working surfaces.
The cutting board is provided with a juice groove all around. This ensures that liquids collect in it and your work surface remains clean.
Safe handling while cutting is guaranteed by the non-slip softgrips, which prevent the board from slipping away.
The all-purpose knife is ideal for cutting fruit, vegetables, sausage and cheese.
With the sharp stainless steel blade, you will enjoy your knife for a long time. The knife lies well in the hand, which is due to the ergonomic handle. This guarantees a secure grip and non-slip cutting without much effort.
This set of 2 consists of:
1 cutting board, approx. 36 x 22 cm, height: approx. 0.8 cm
1 all-purpose knife, total length approx. 23 cm, blade length approx. 13 cm, with blade guard
Material: stainless steel, PP, TPR