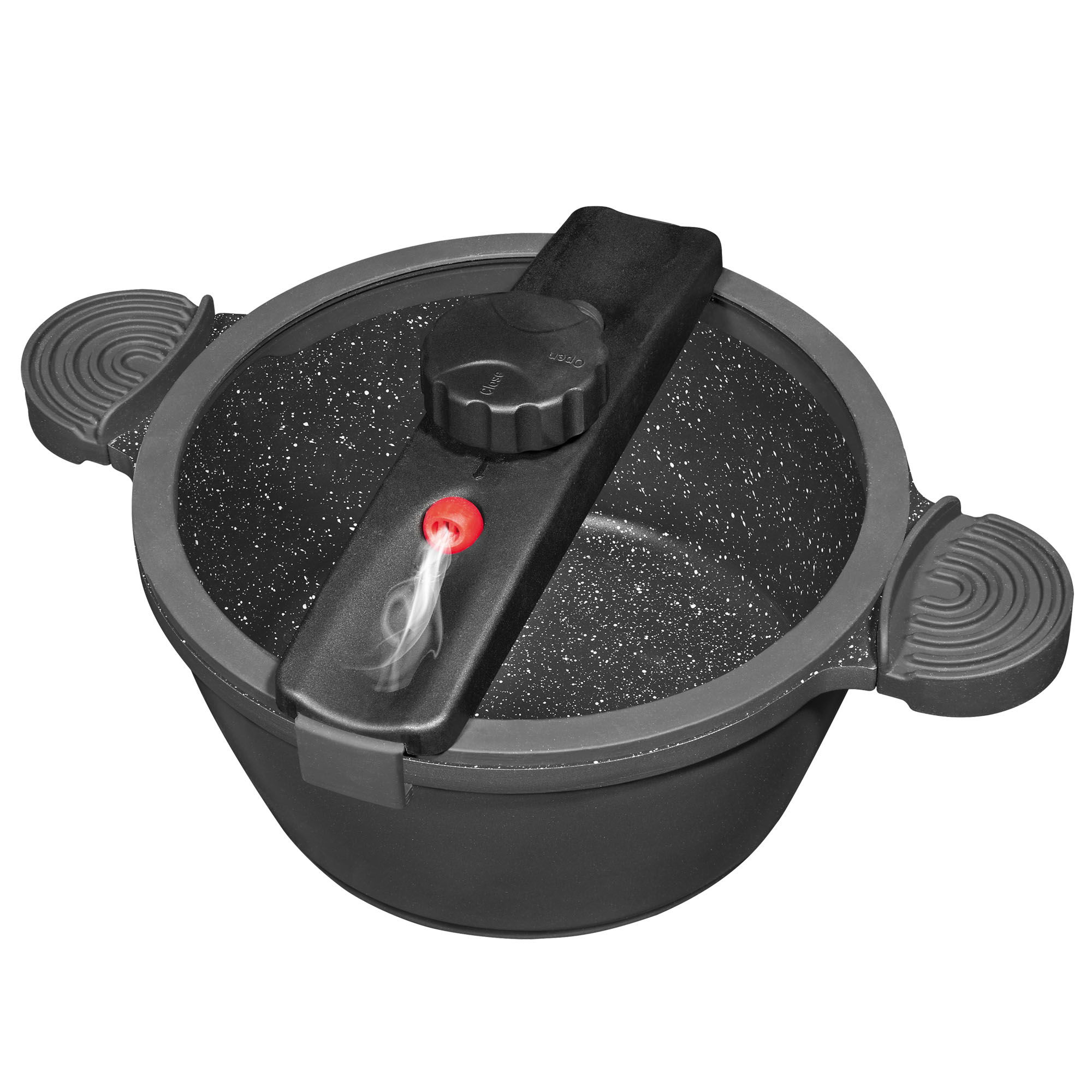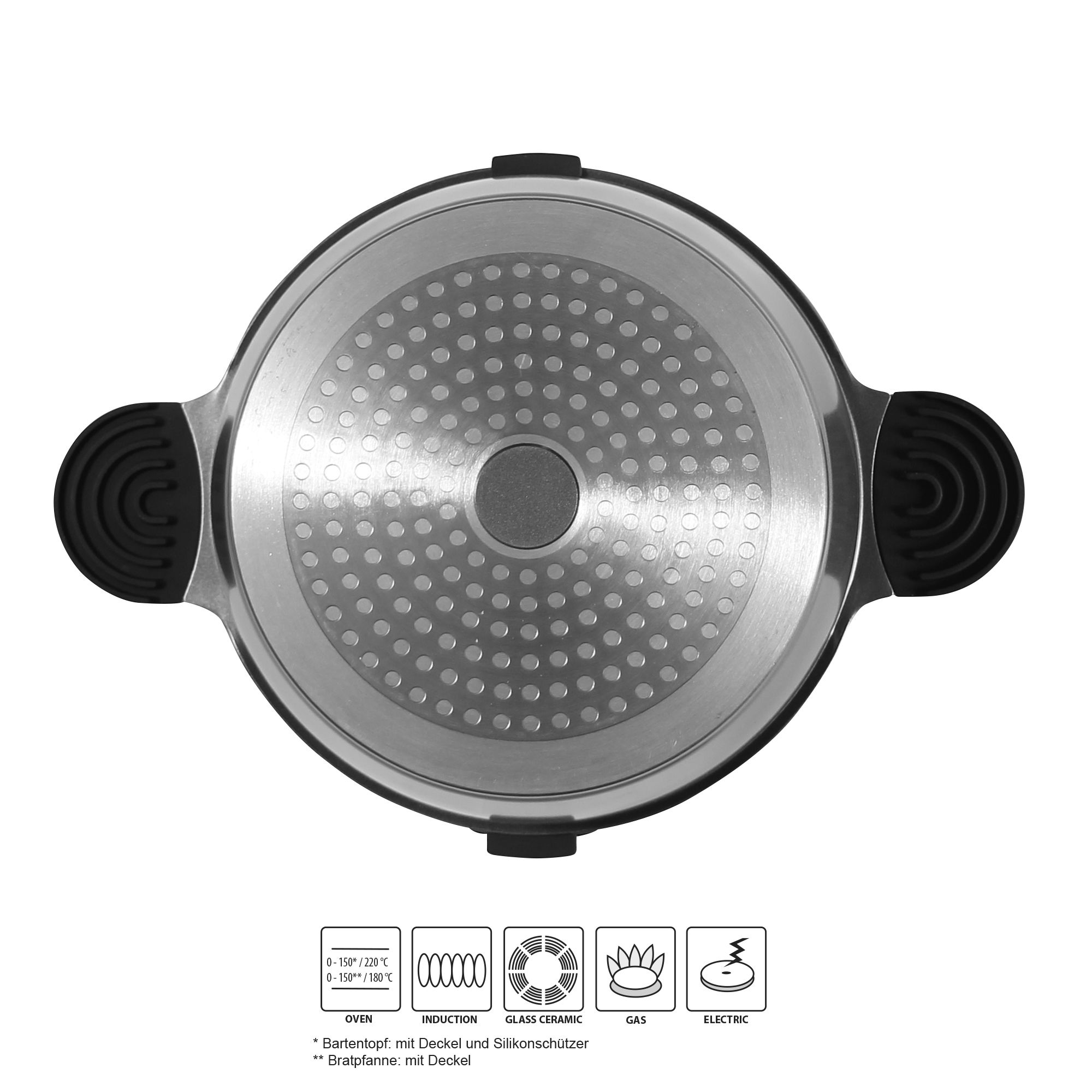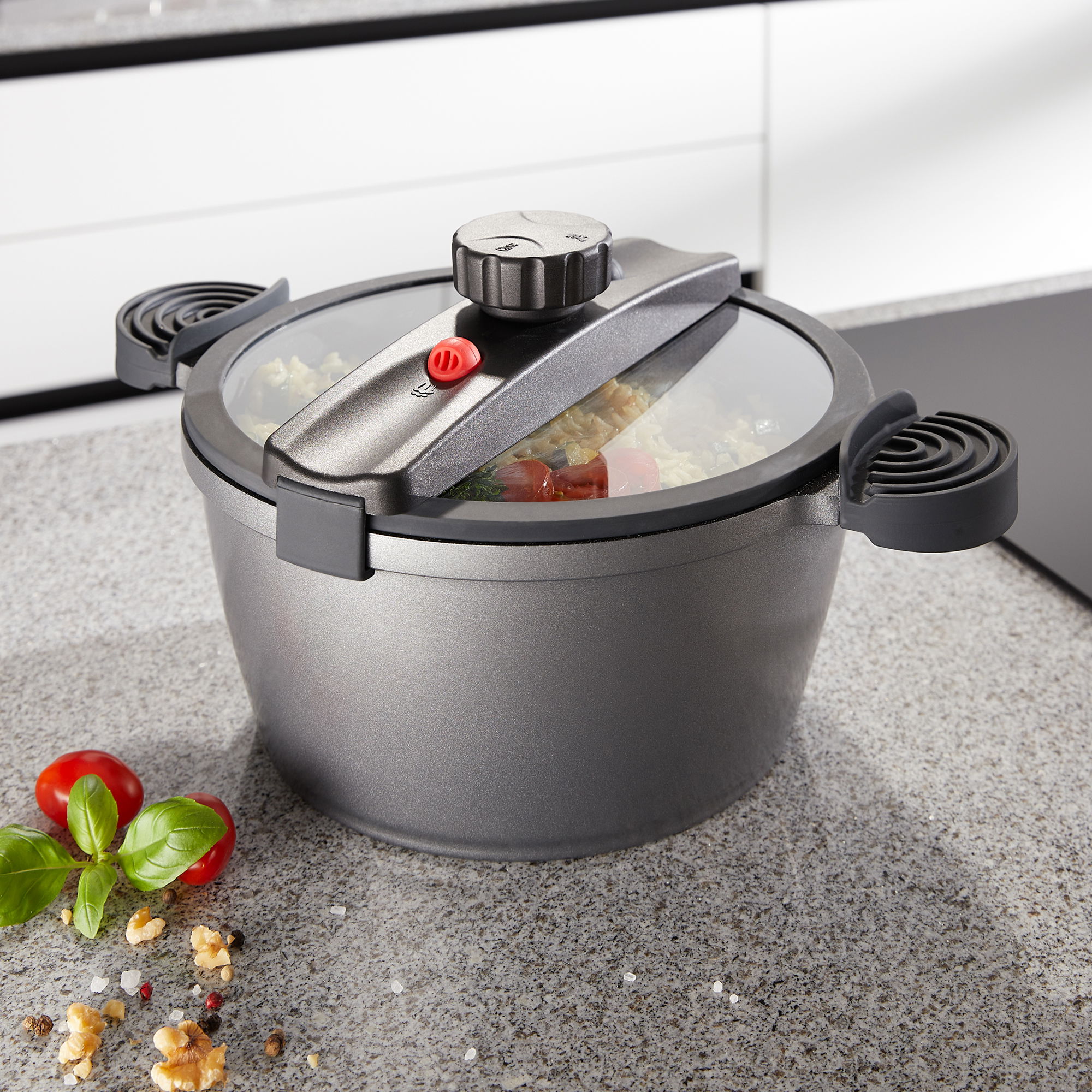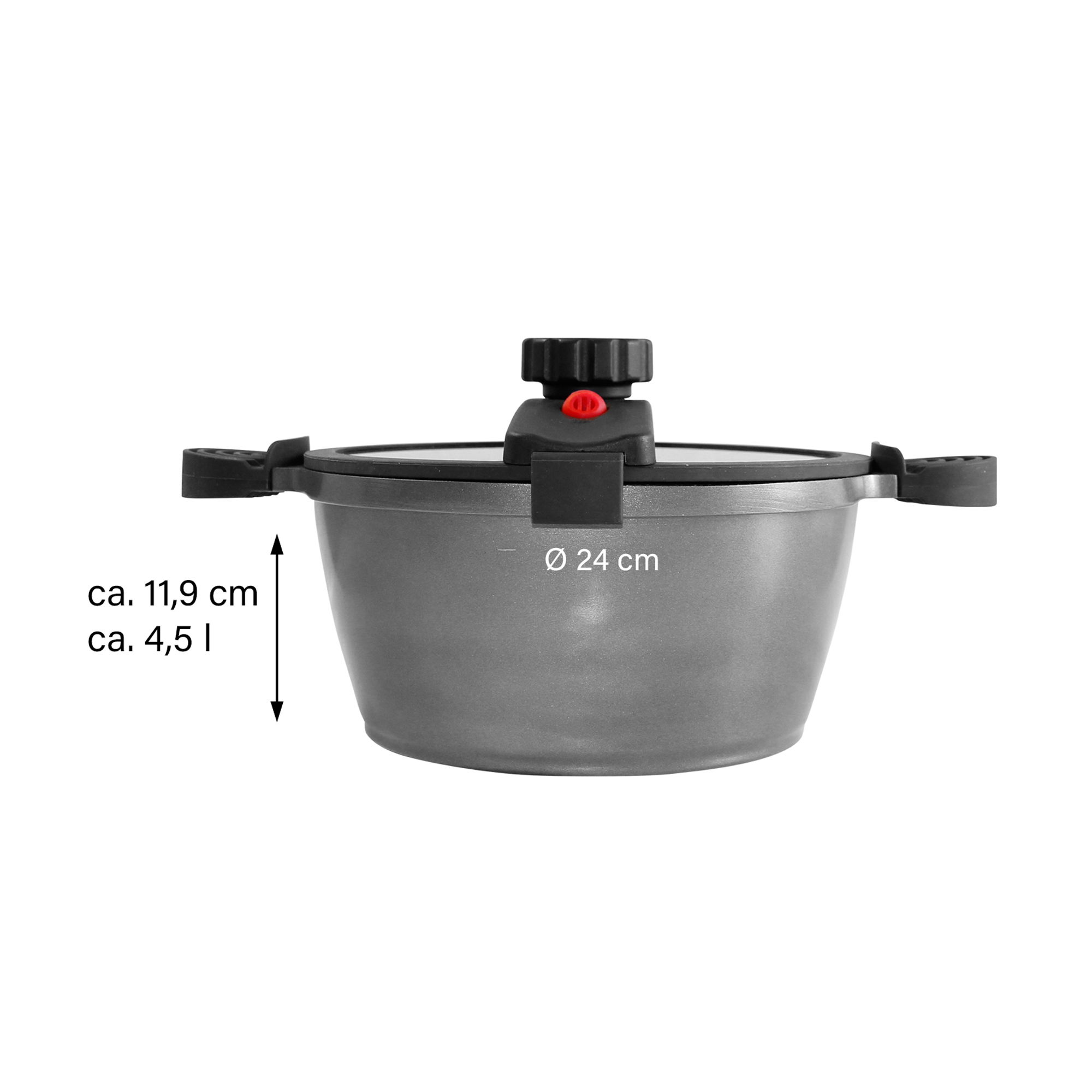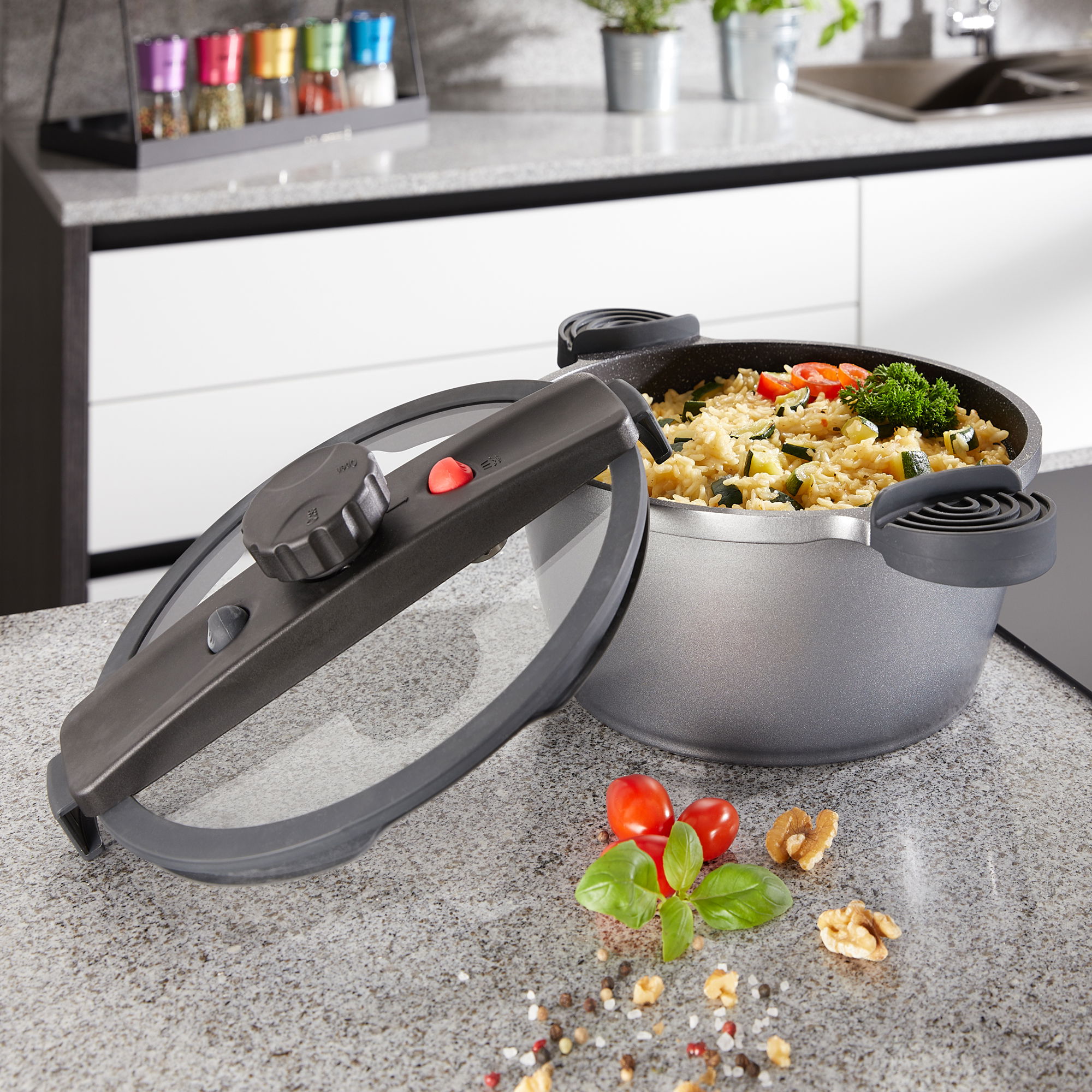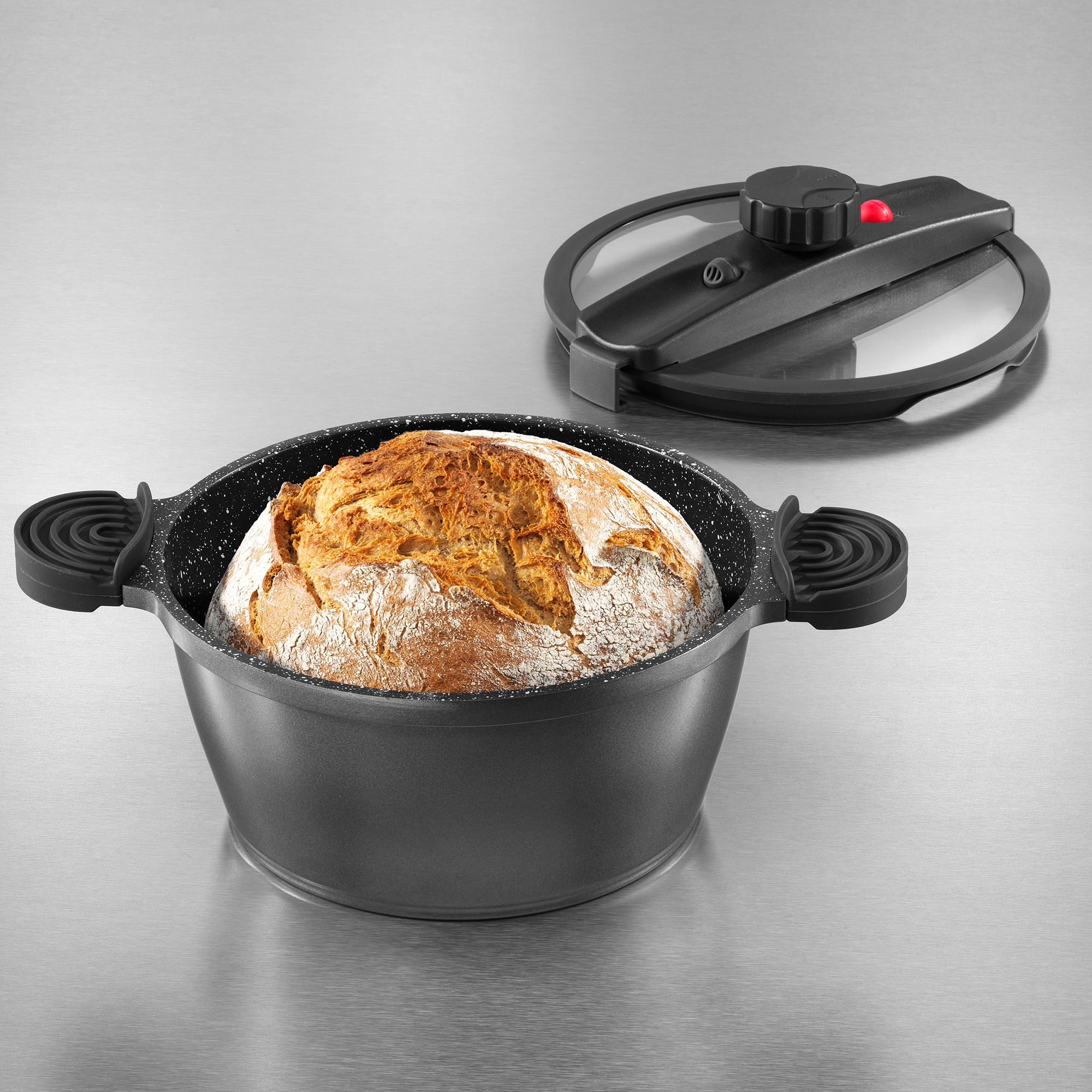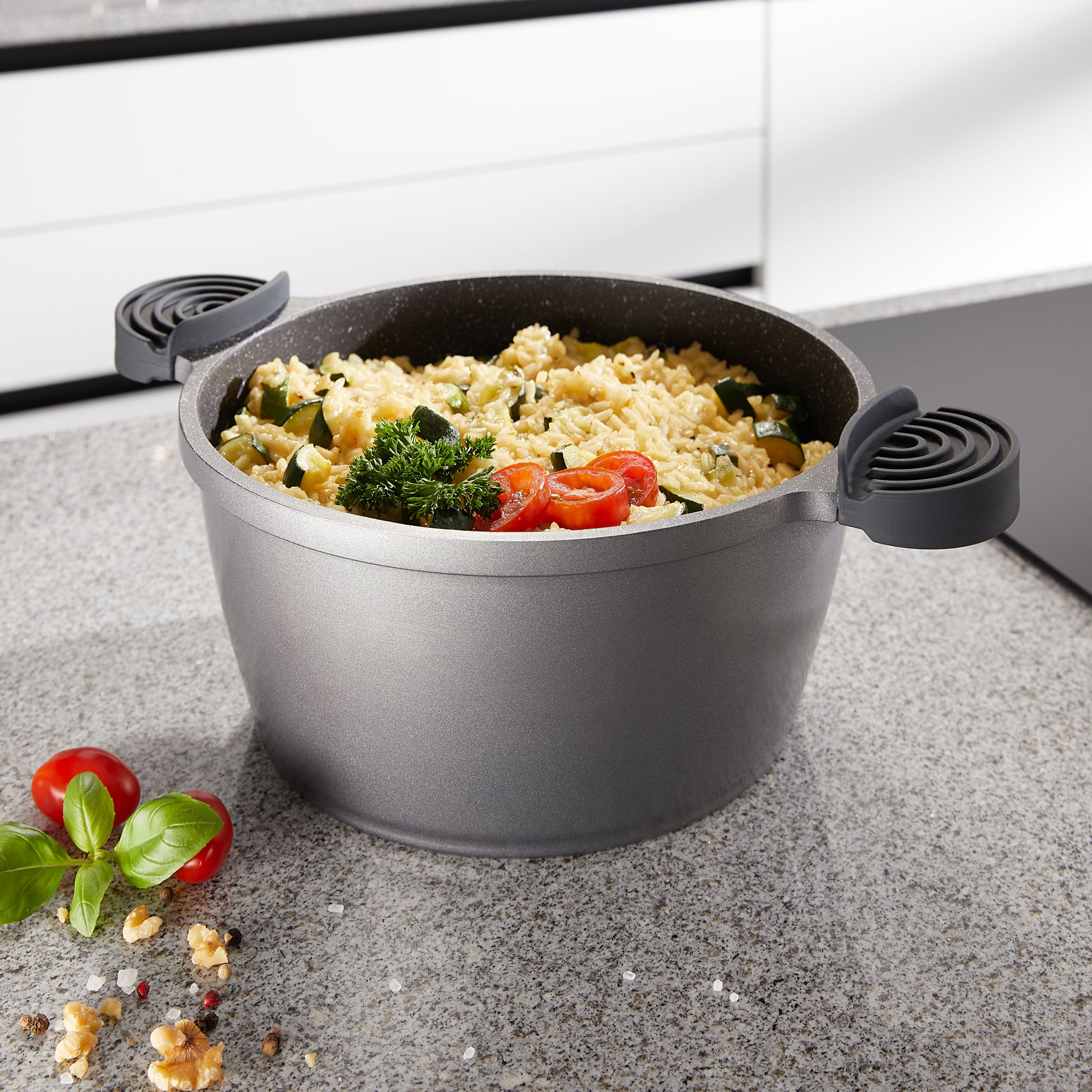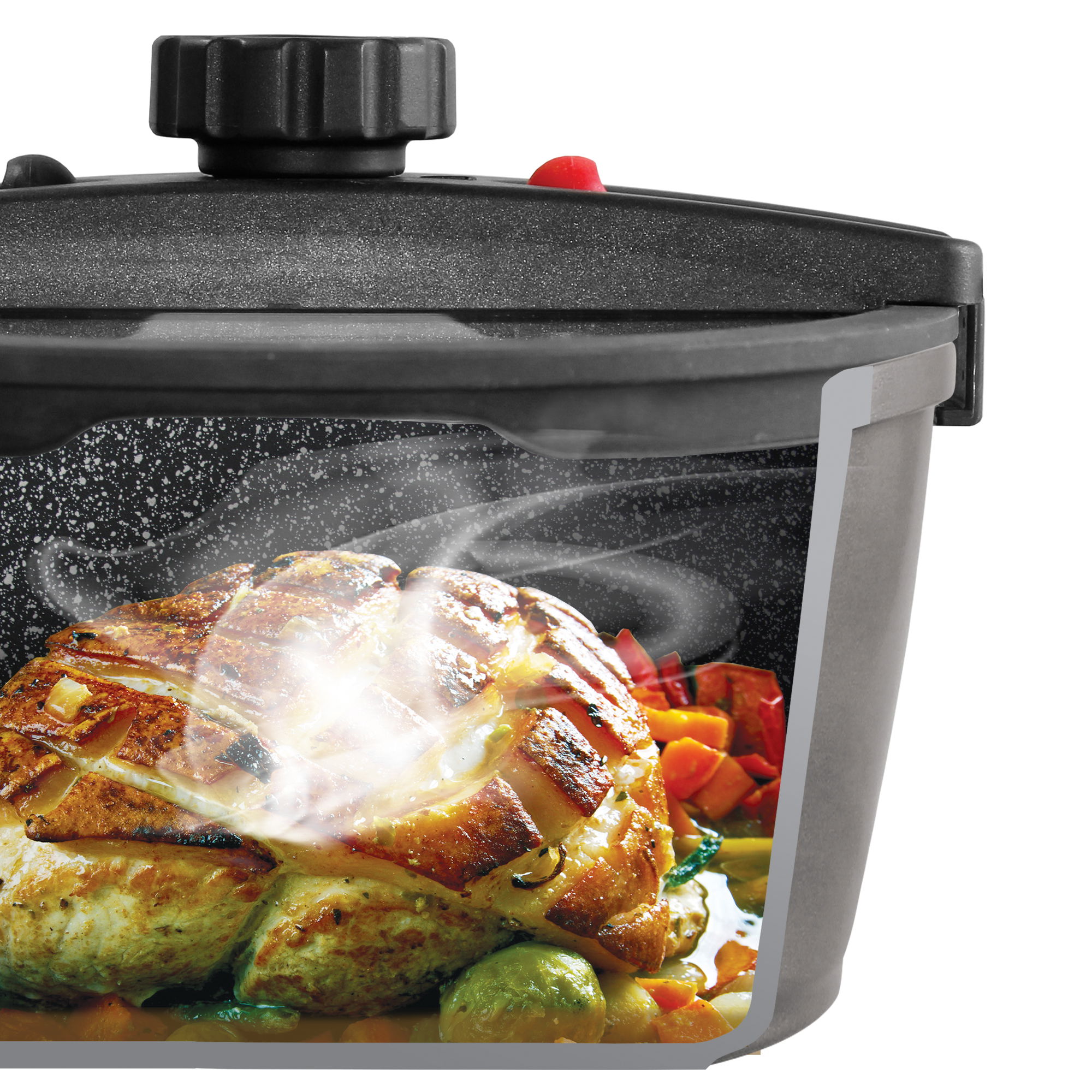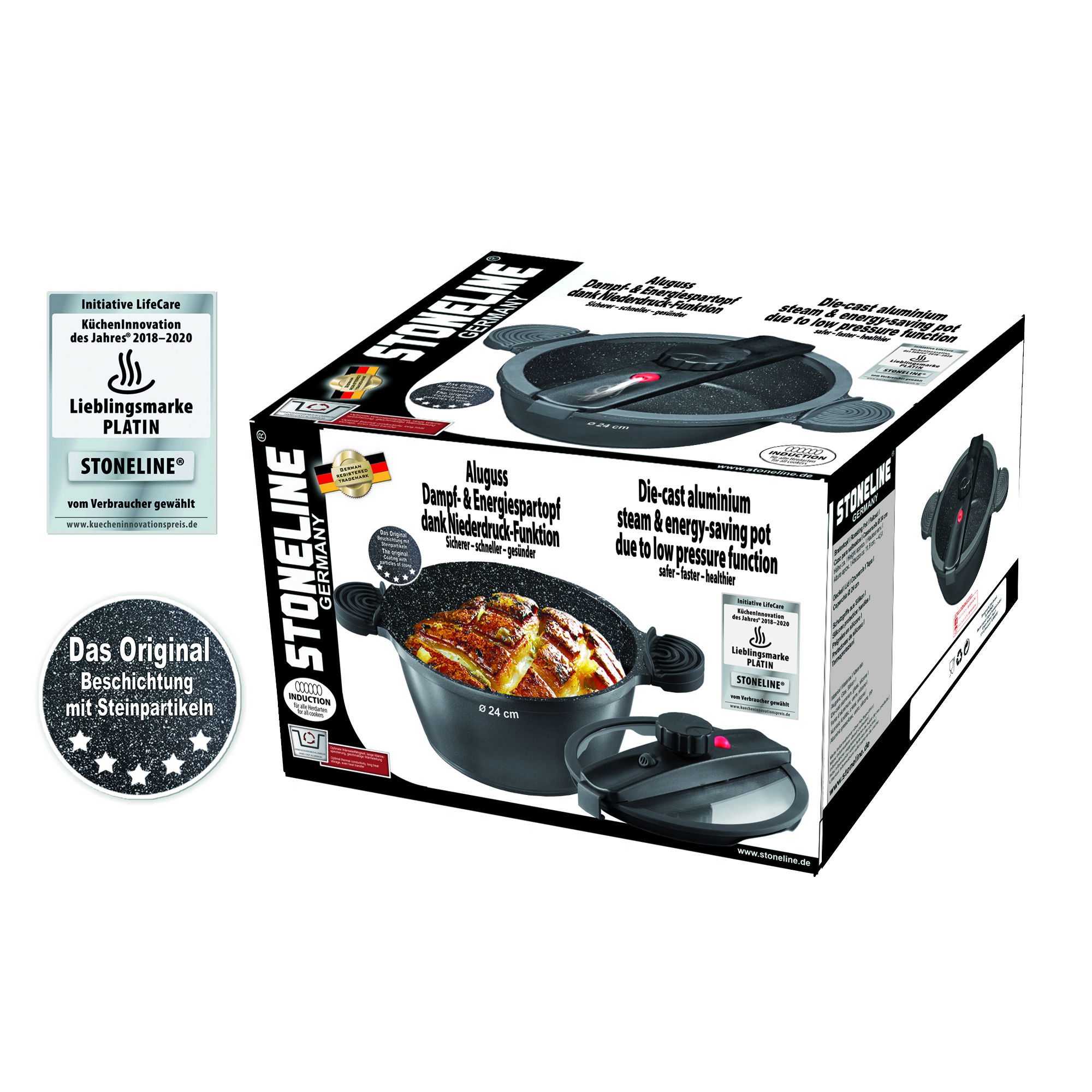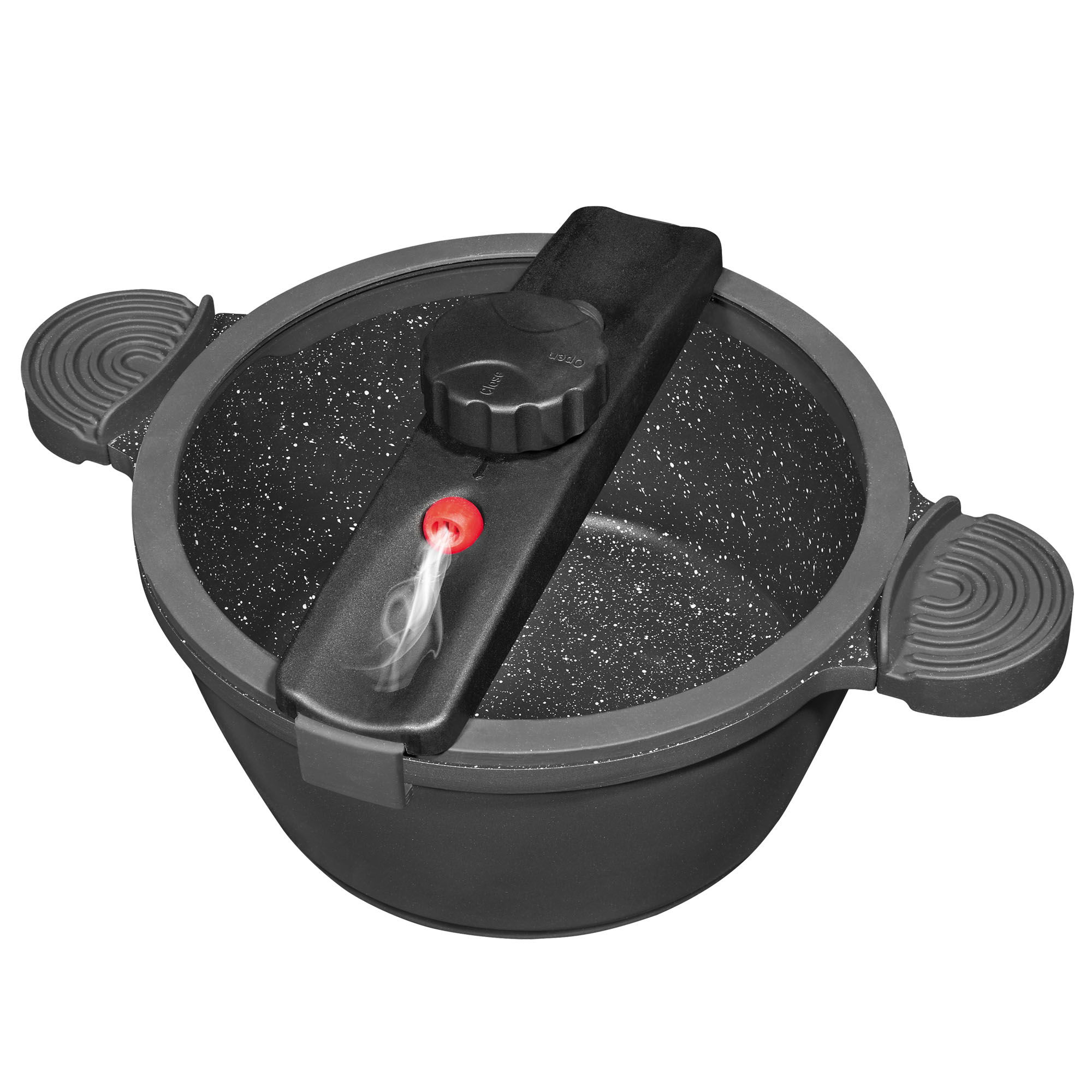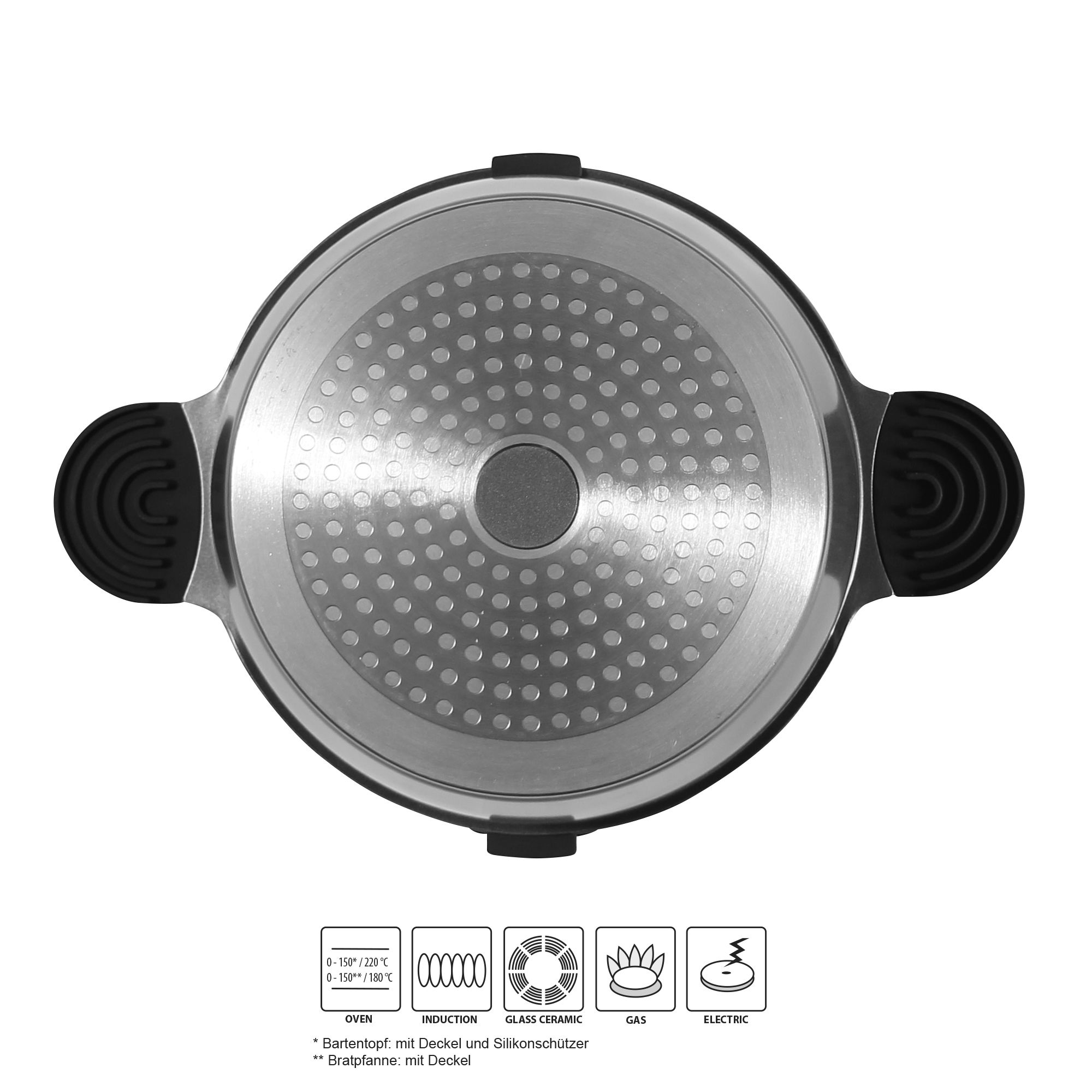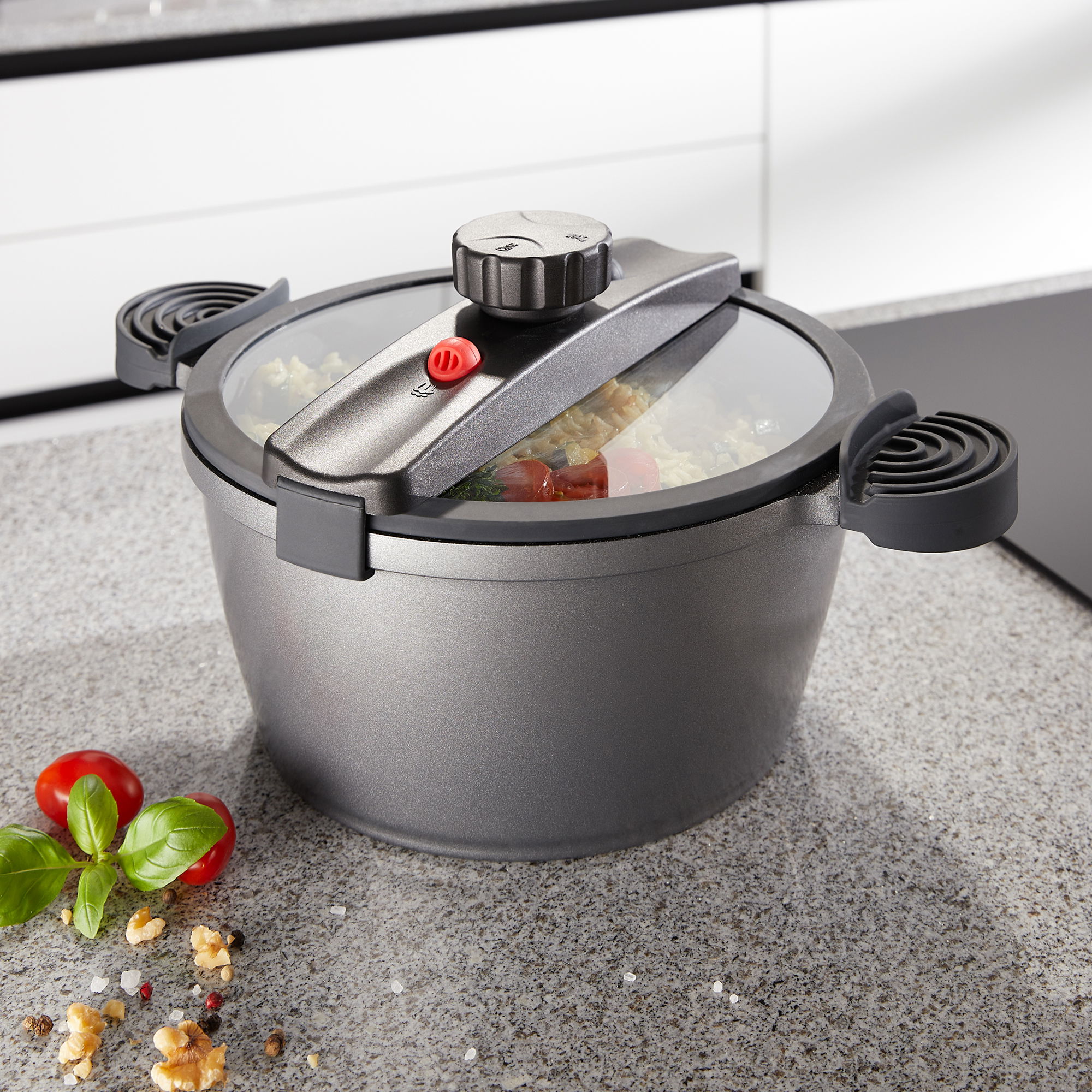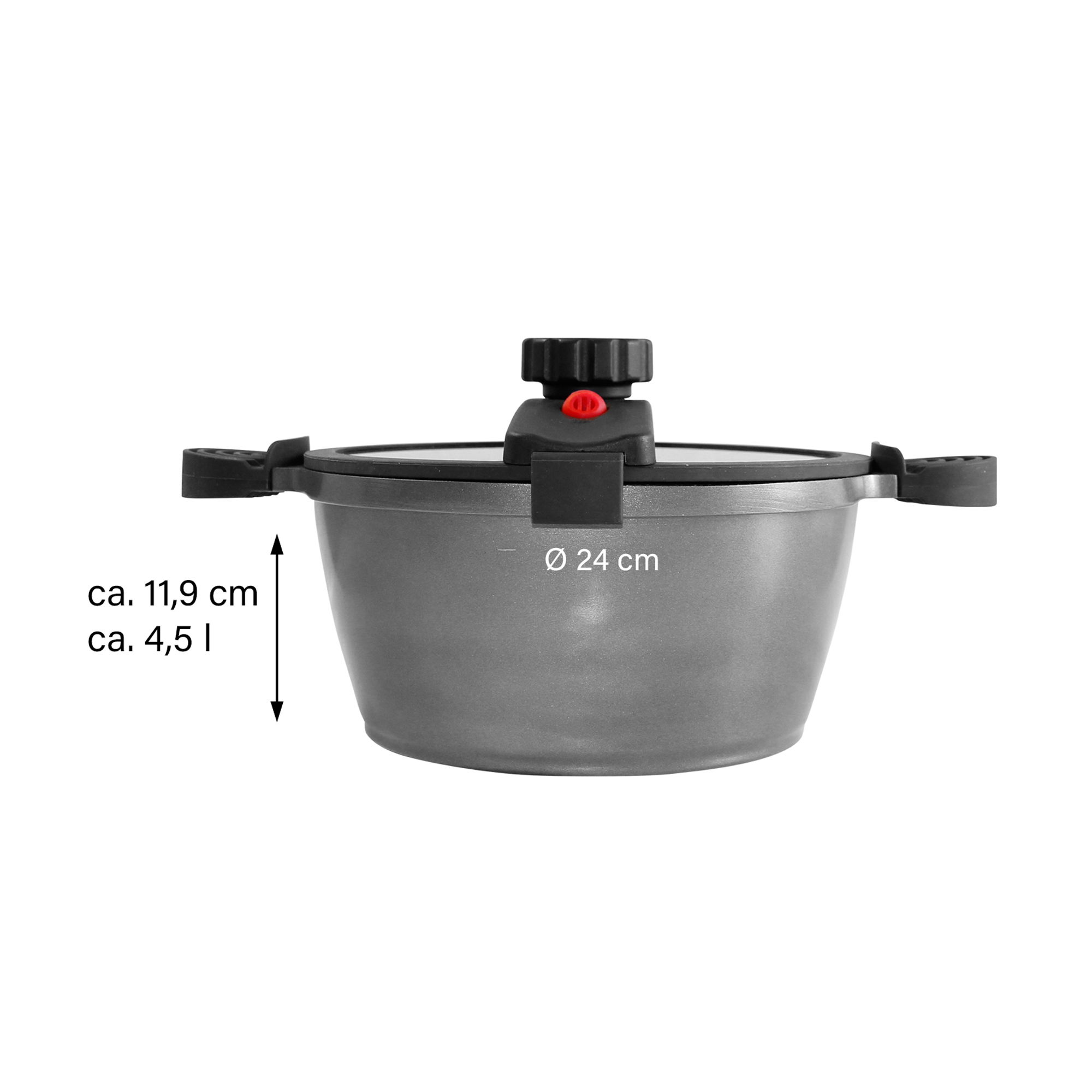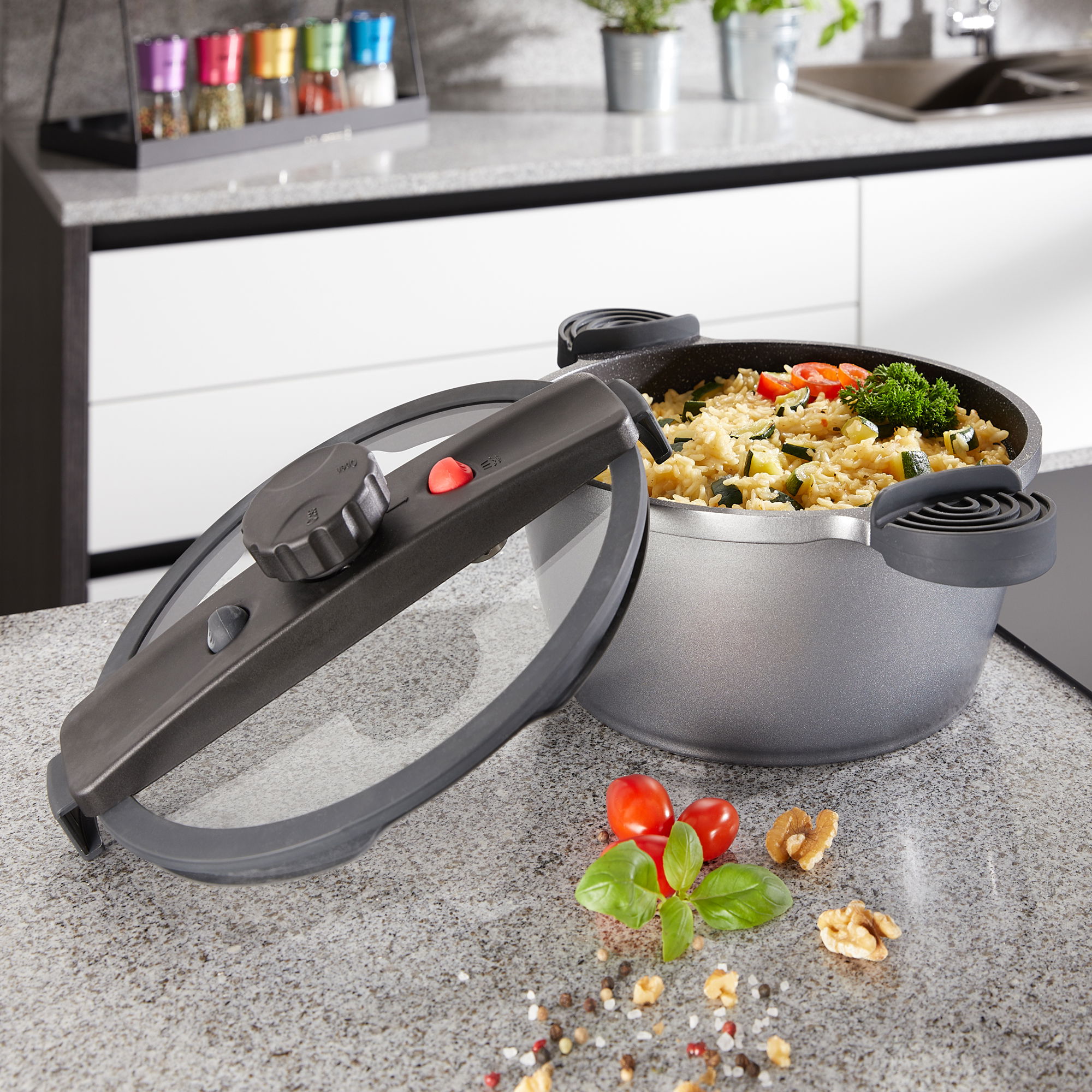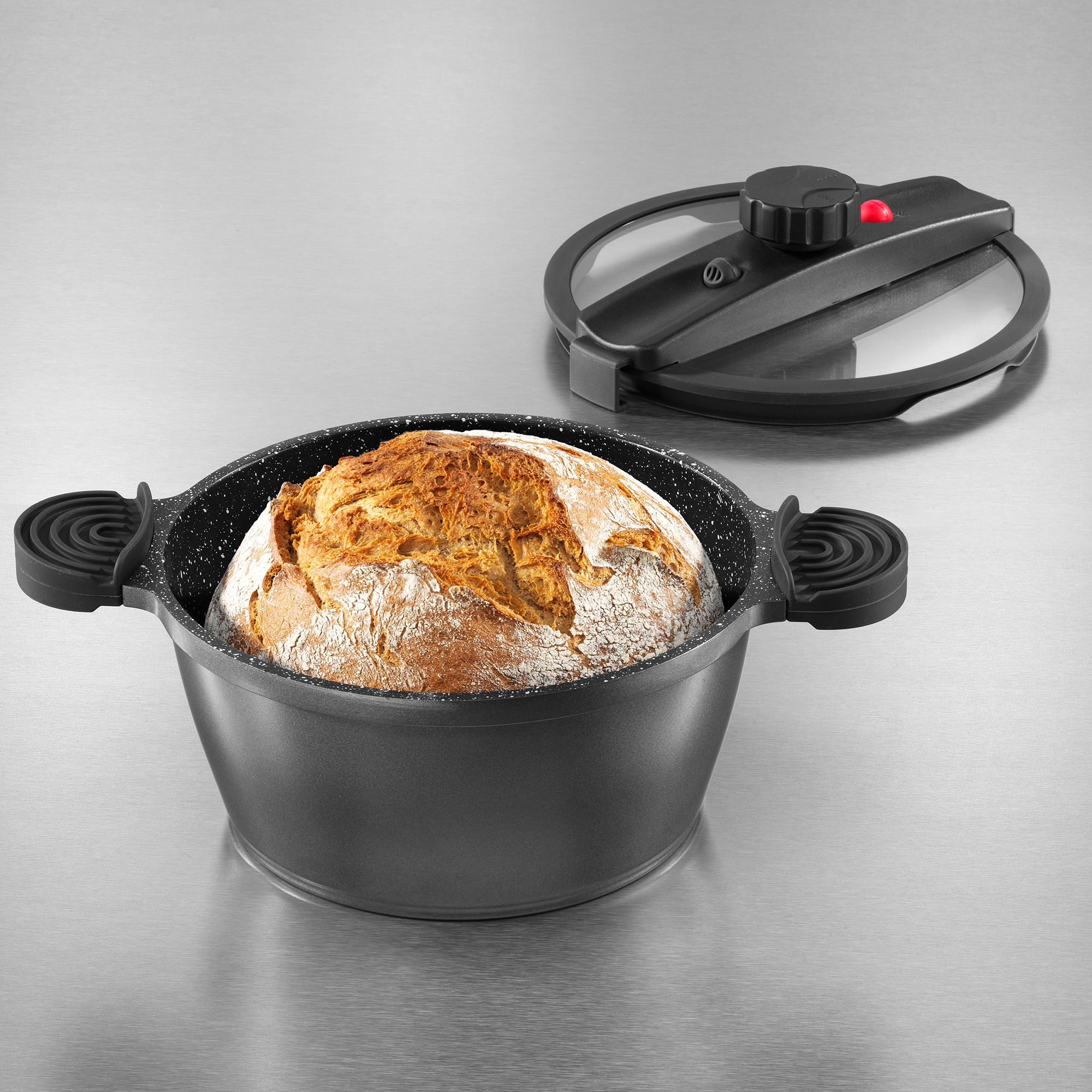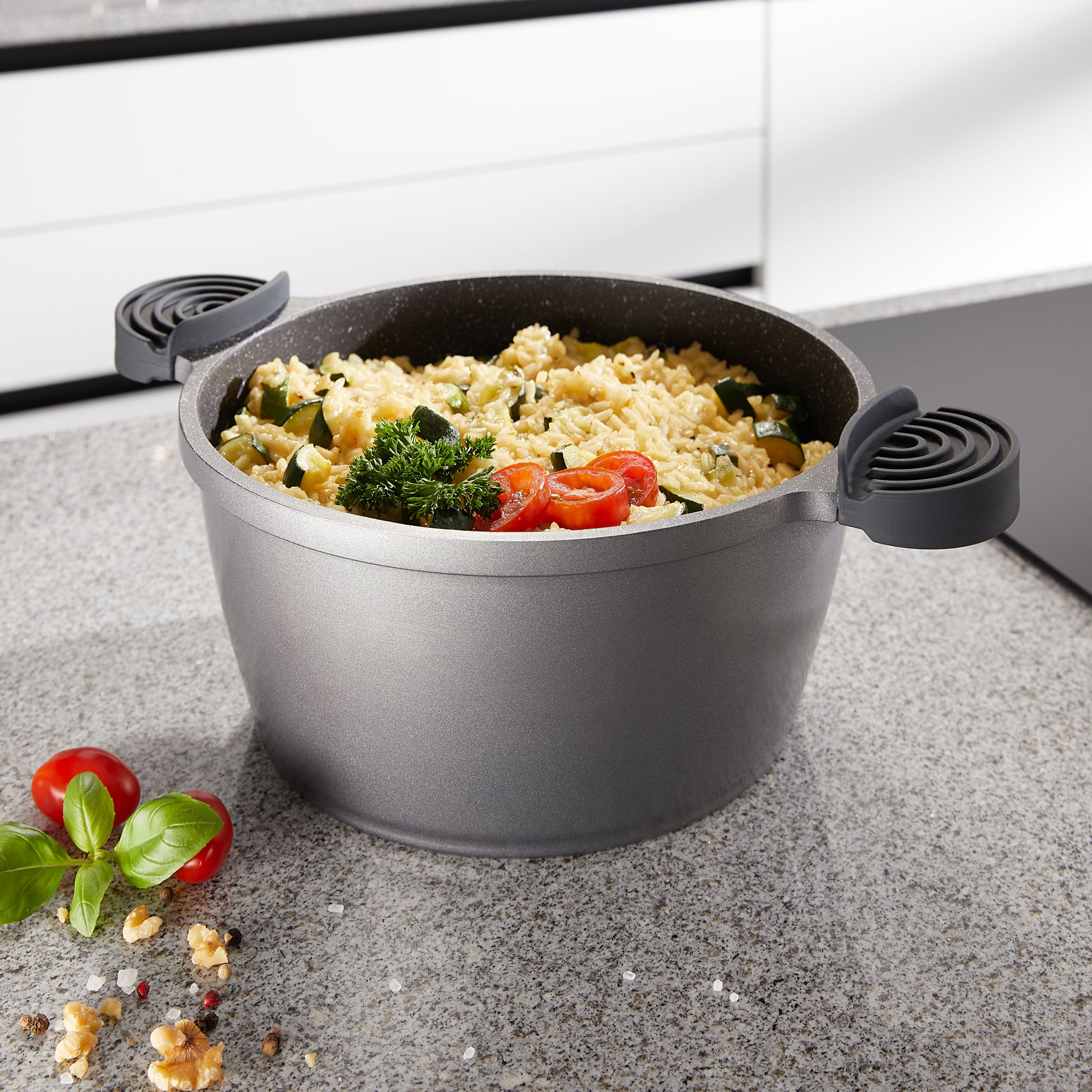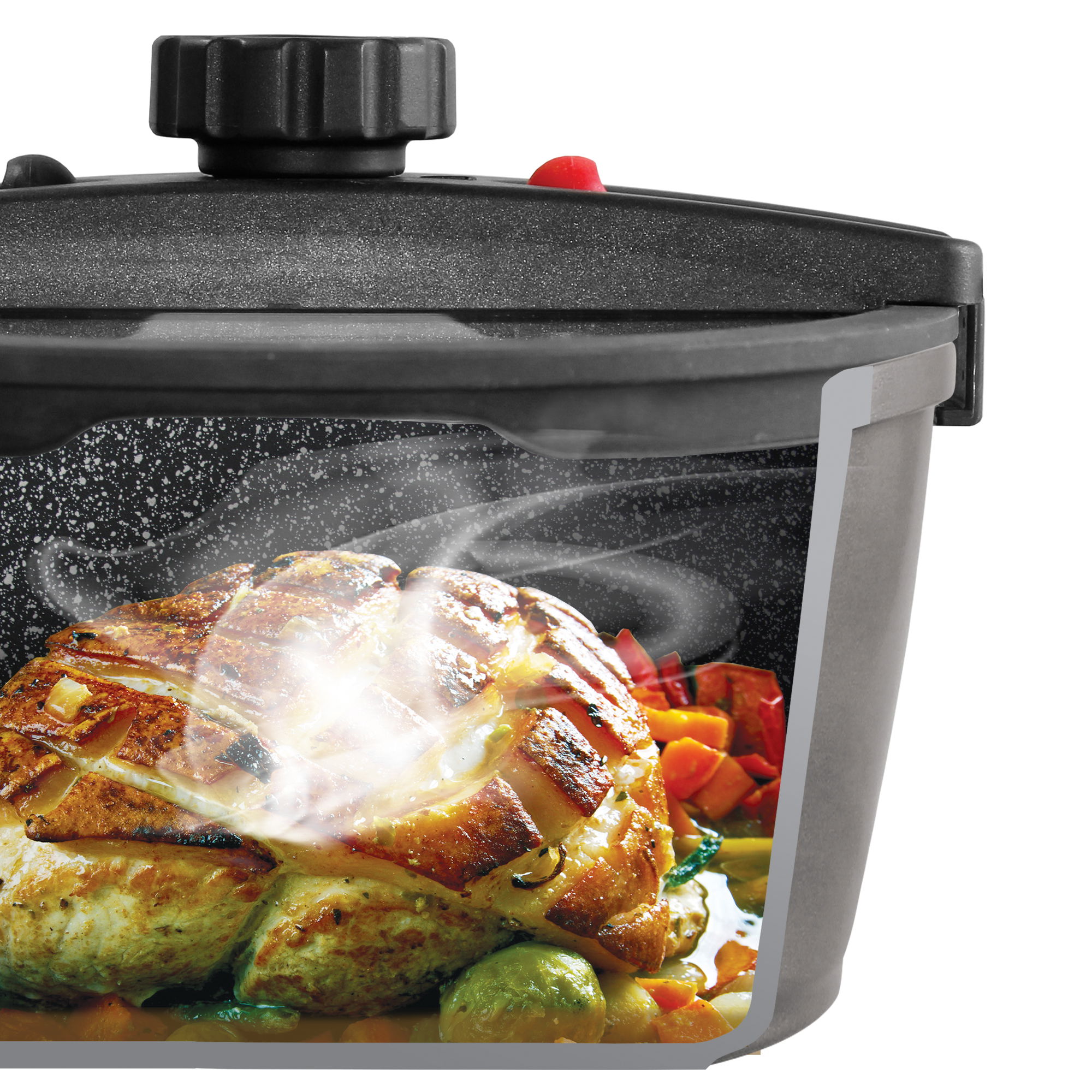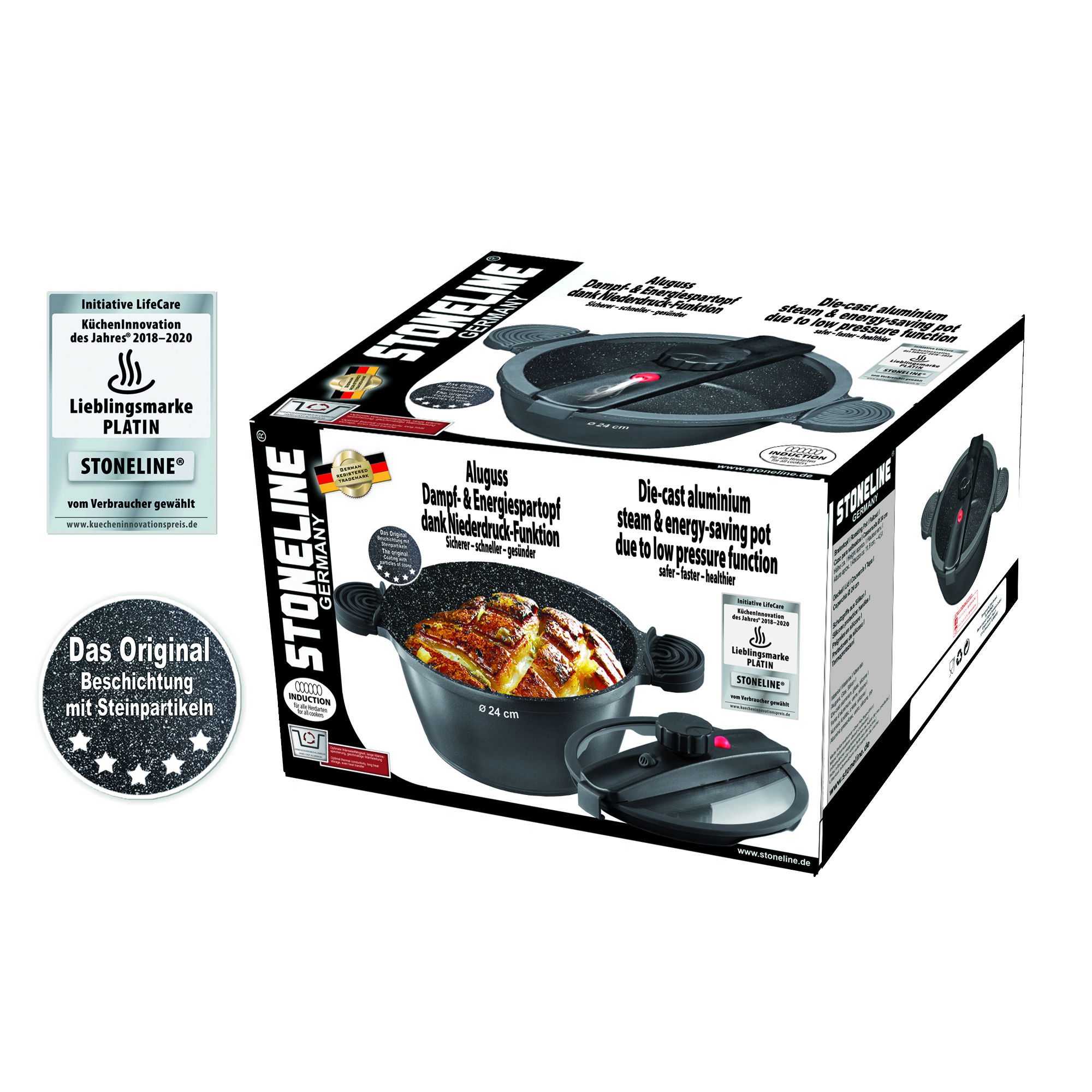 STONELINE® Low Pressure Cooker 24 cm, Non-Stick Cooking Pot, Energy-Saving Pot
€84.95*
%
Old price: €119.95*
You save 35,00 €
Available immediately, in 1-3 days at your home
STONELINE® - The original!
Healthy nonfat cooking and frying

Secure low pressure function: Outlet valve for an even and constant vapor pressure. Steam is released from the sides. Up to 70 % energy and 50 % time saving unlike traditional pots.

Low-pressure functional lid: Immediate opening during cooking possible; allows spontaneous seasoning.
Simple and intuitive handling: Lid lock closes and opens when turning it.
Functional full-view cooking due to the glass insert.
Healthy nutrition: valuable vitamins & nutrients are saved

Handles with non-slip silicone protectors prevent burns.Ovenproof due to silicone protectors can be removed.

Made of high quality die--cast aluminium which assures an optimal thermal conductivity and long heat storage.
Extra strong bottom that will not bend. Suitable for all cookers, even induction cookers.
The cookware are equipped with the original STONELINE® coating. It is extremely robust, has perfect nonstick properties and is super easy to clean.
This set consists of:
1 roasting pot Ø 24 cm , hight approx. 11.9 cm, ~ 4.5 l
1 low-pressure functional lid
2 silicon protection handles

The most important advantages of STONELINE® cookware at a glance:
Scratch-proof non-stick STONELINE® coating
No excess pressure: easy opening during cooking
Up to 70 % energy and 50 % time saving unlike traditional pots
Functional full-view cooking
Easy operation
Fast and even heat transfer
Perfect results and crispy meat
Perfect taste
For vitamin-preserving cooking and frying without fat or oil
No burning and no sticking
Super easy to clean
Suitable for all cookers including induction cookers
Extra strong, non-distorting base
Base thickness 5.5 mm
Material: die-cast aluminium
Tips for cleaning and care:
We recommend cleaning your cookware thoroughly with water and a mild detergent before the first use. Apply a few drops of cooking oil with a kitchen towel onto the coating. No fat or oil is needed for further use! Thanks to the Easy-Clean effect we recommend cleaning the cookware by hand. Wipe clean with hot water, a mild detergent and a soft sponge.
| | |
| --- | --- |
| Content: | from 4 l to 5 l |
| Diameter: | 24 cm |
| Handle: | Fixed |
| Height: | 10 to 15 cm |
| Lid: | Yes |
| Series: | Classic |
| Type: | Pressure Cookers |
---
è fantastica !!! meno tempo, senza grassi e facile da pulire.