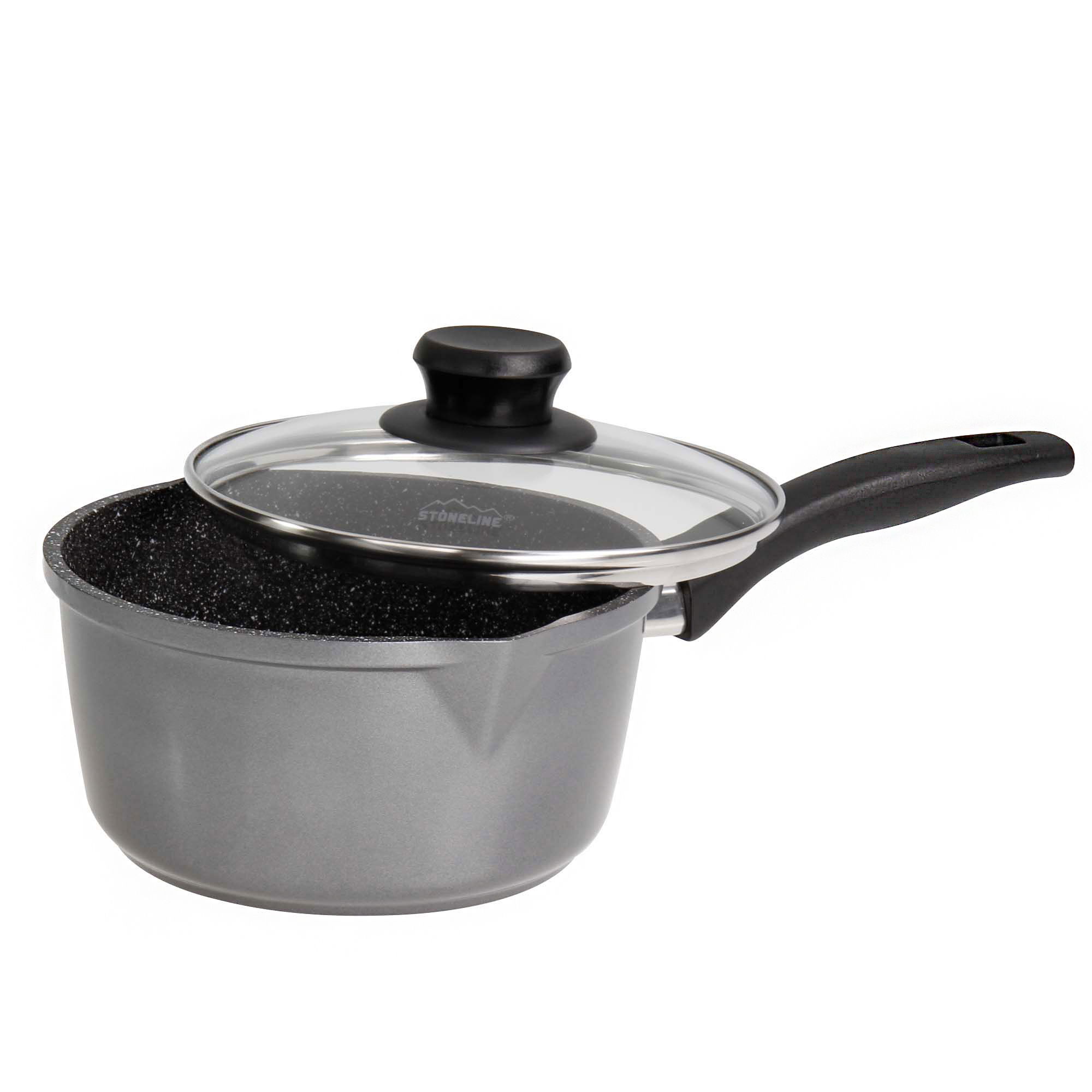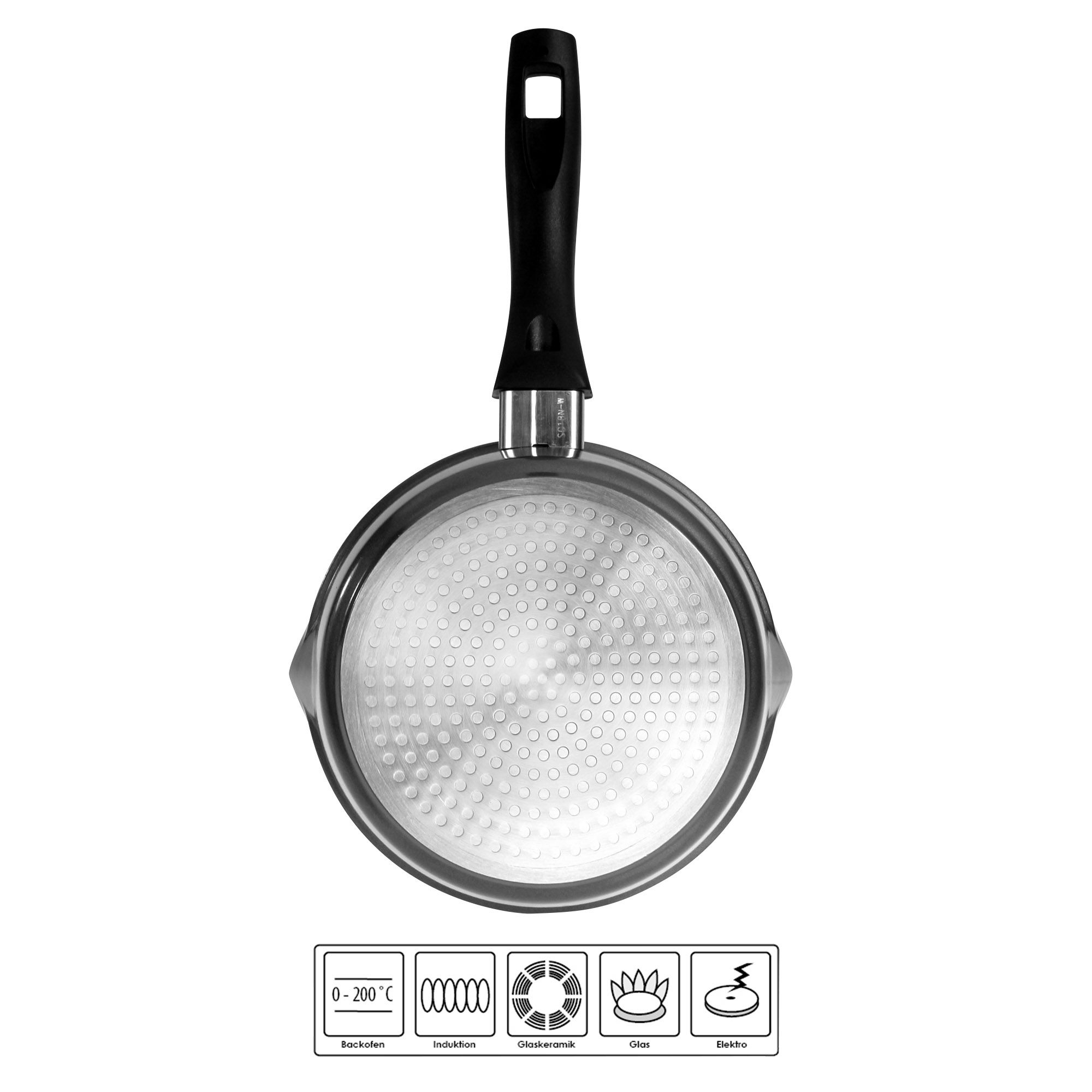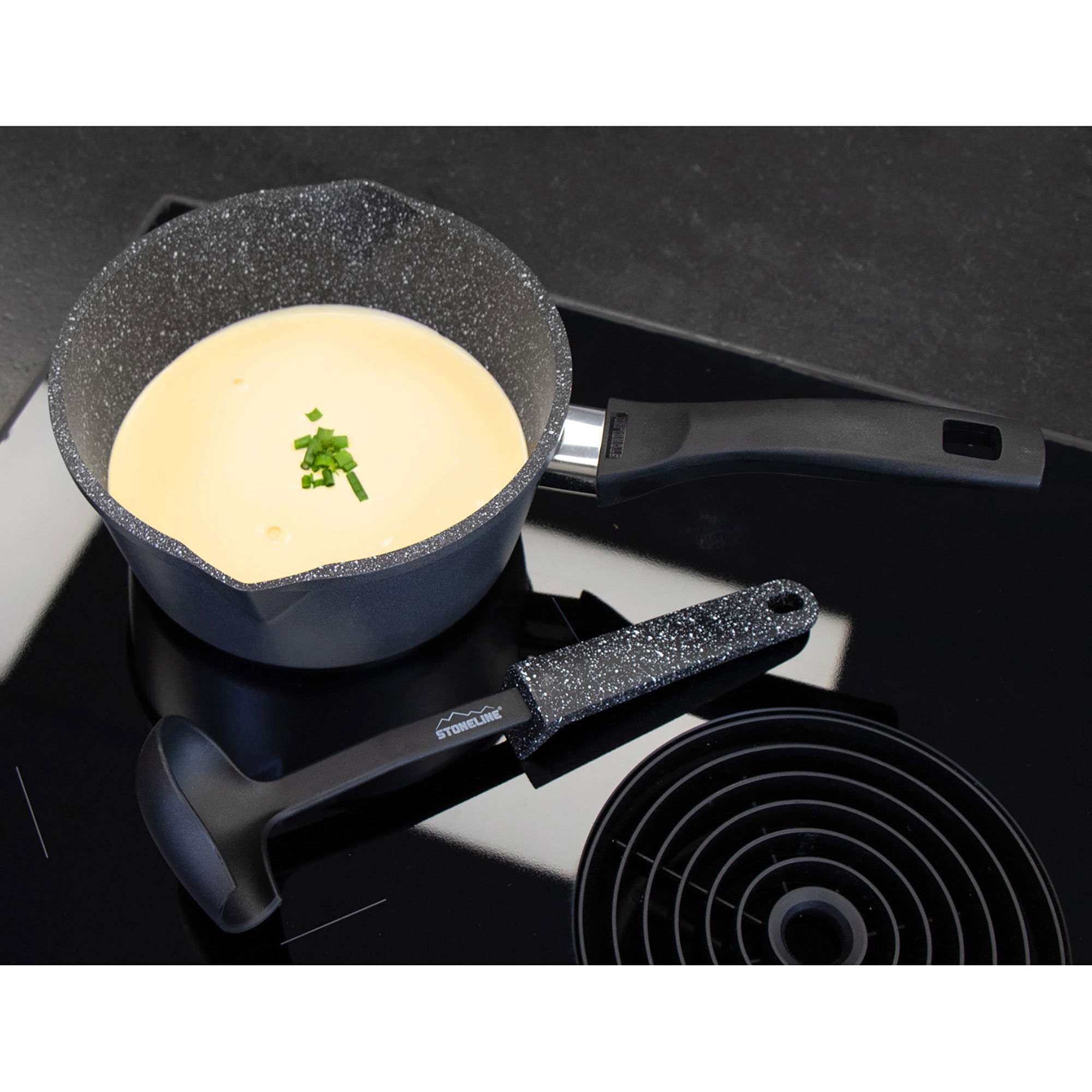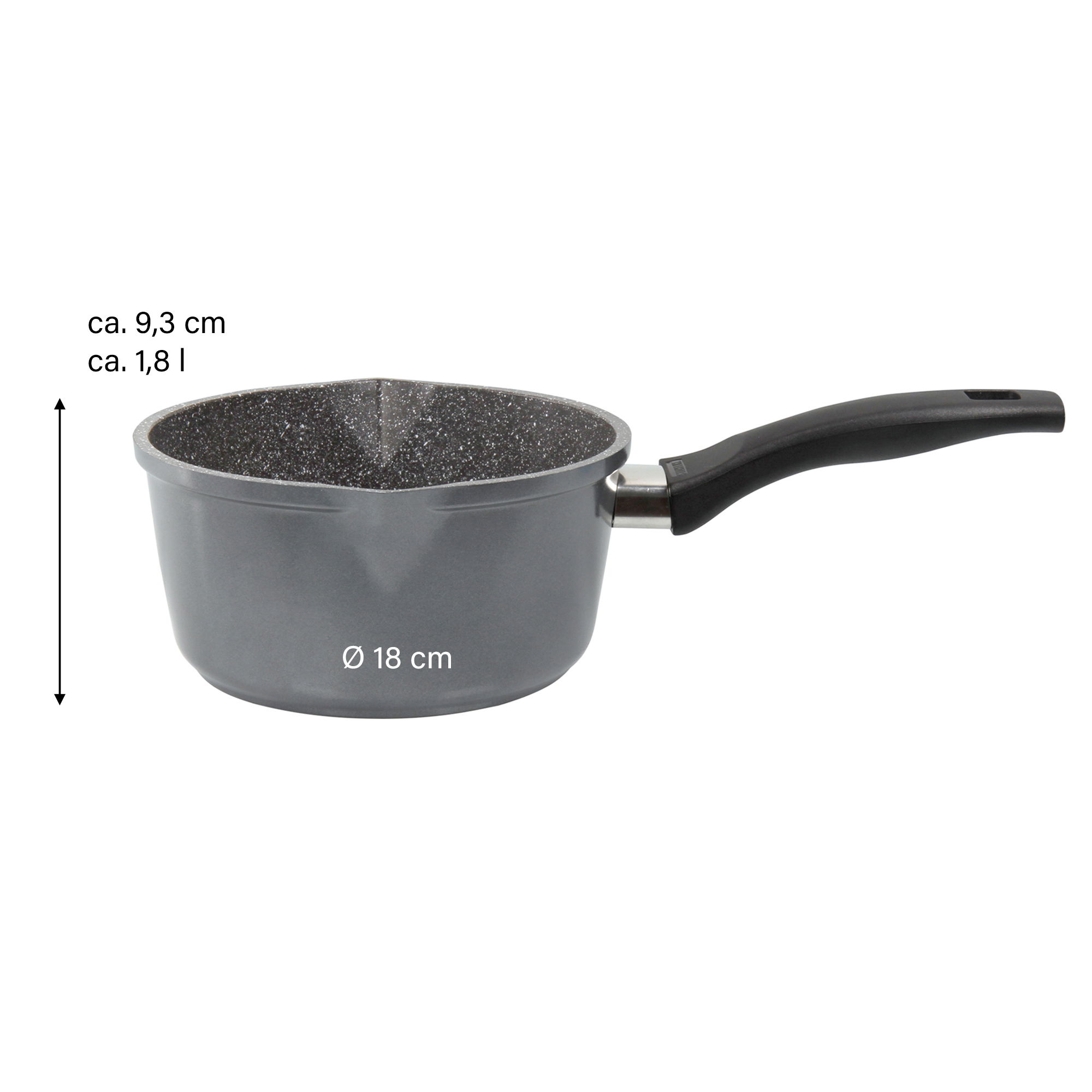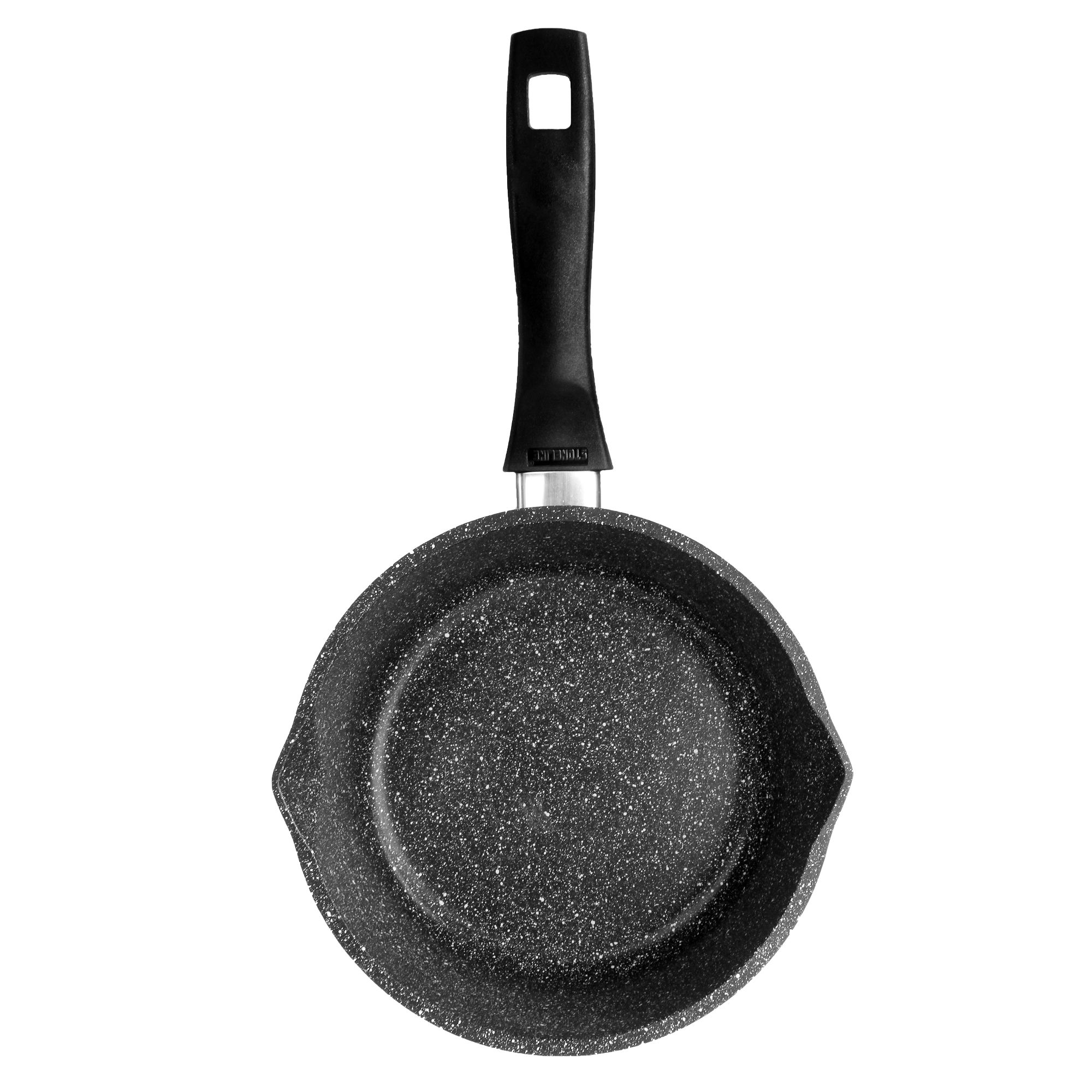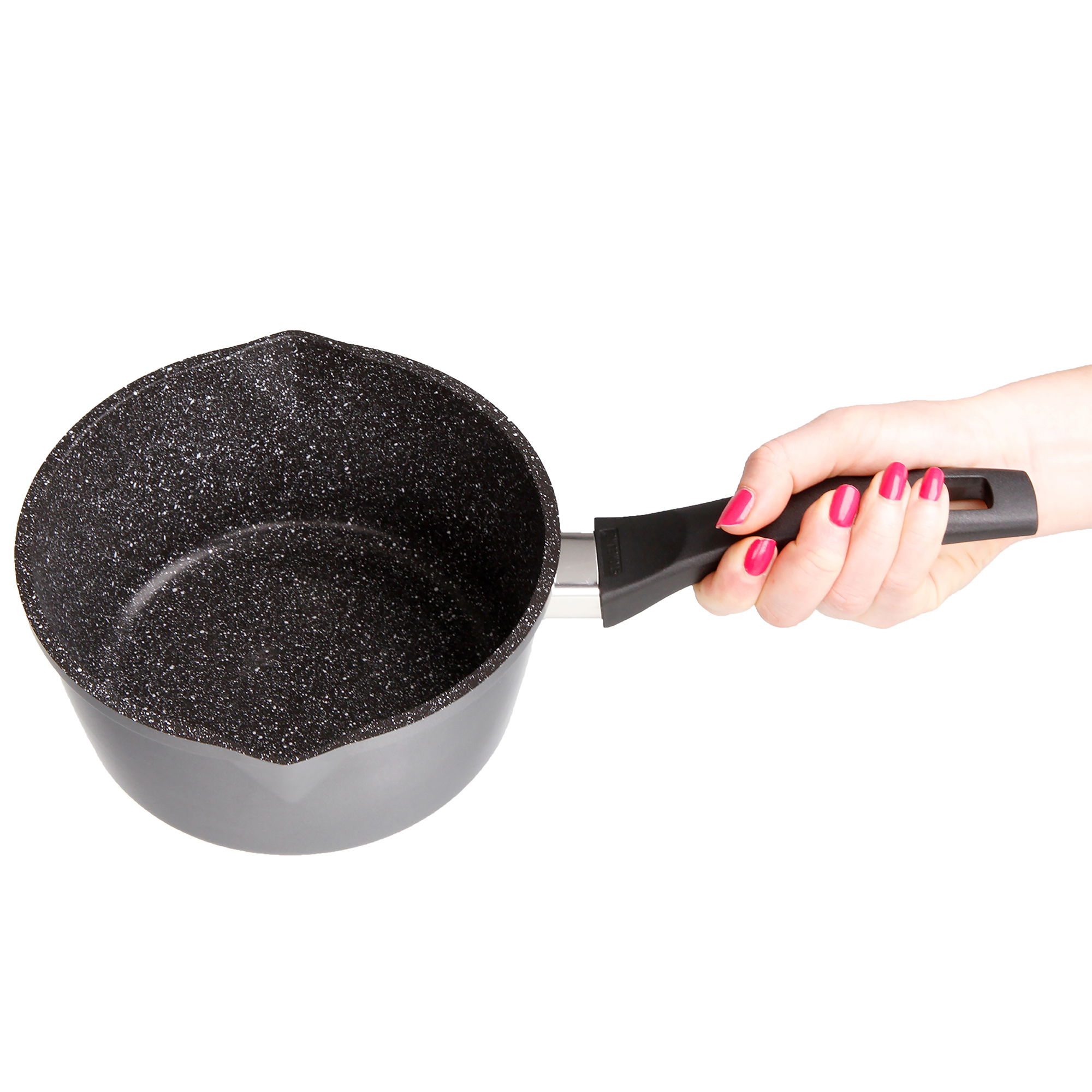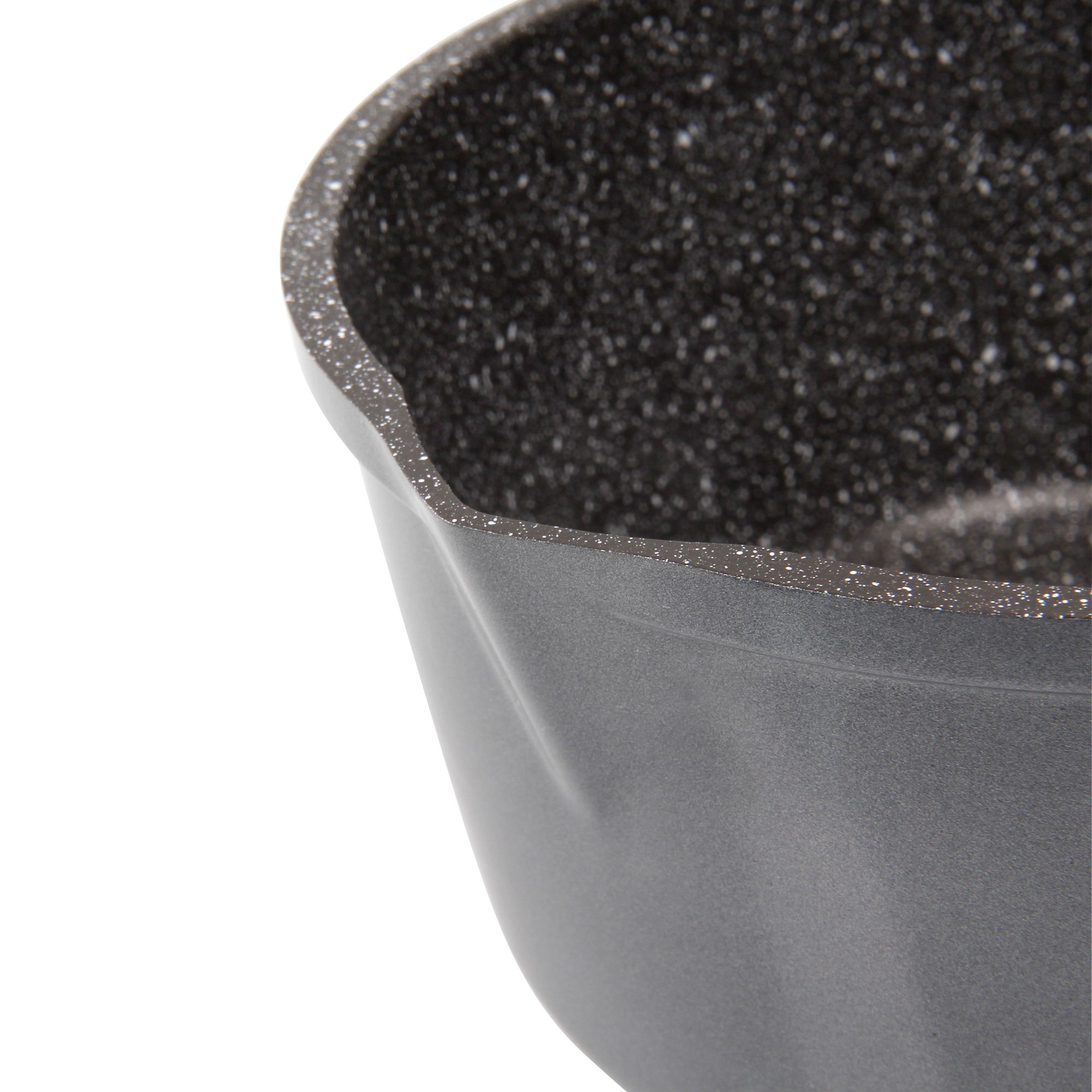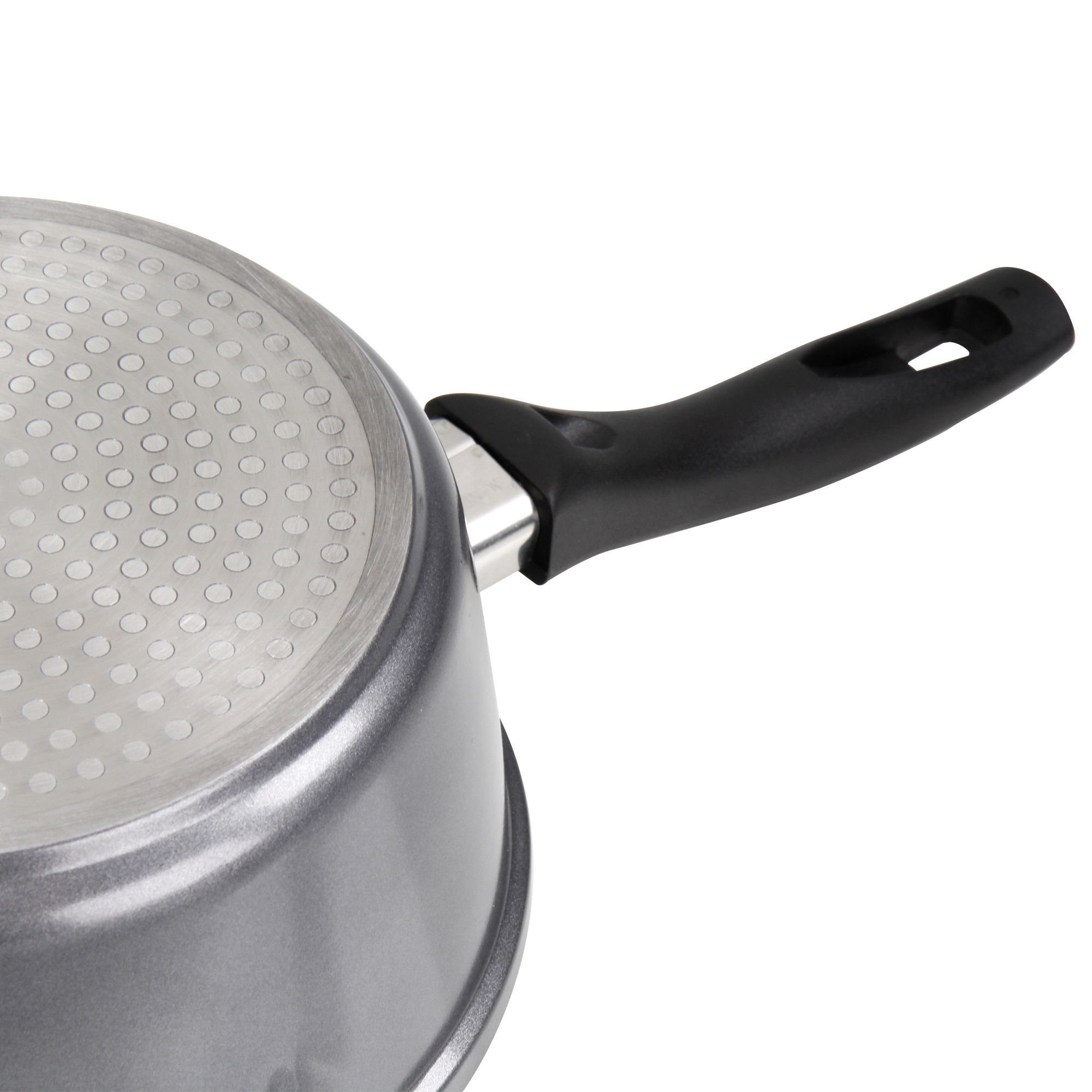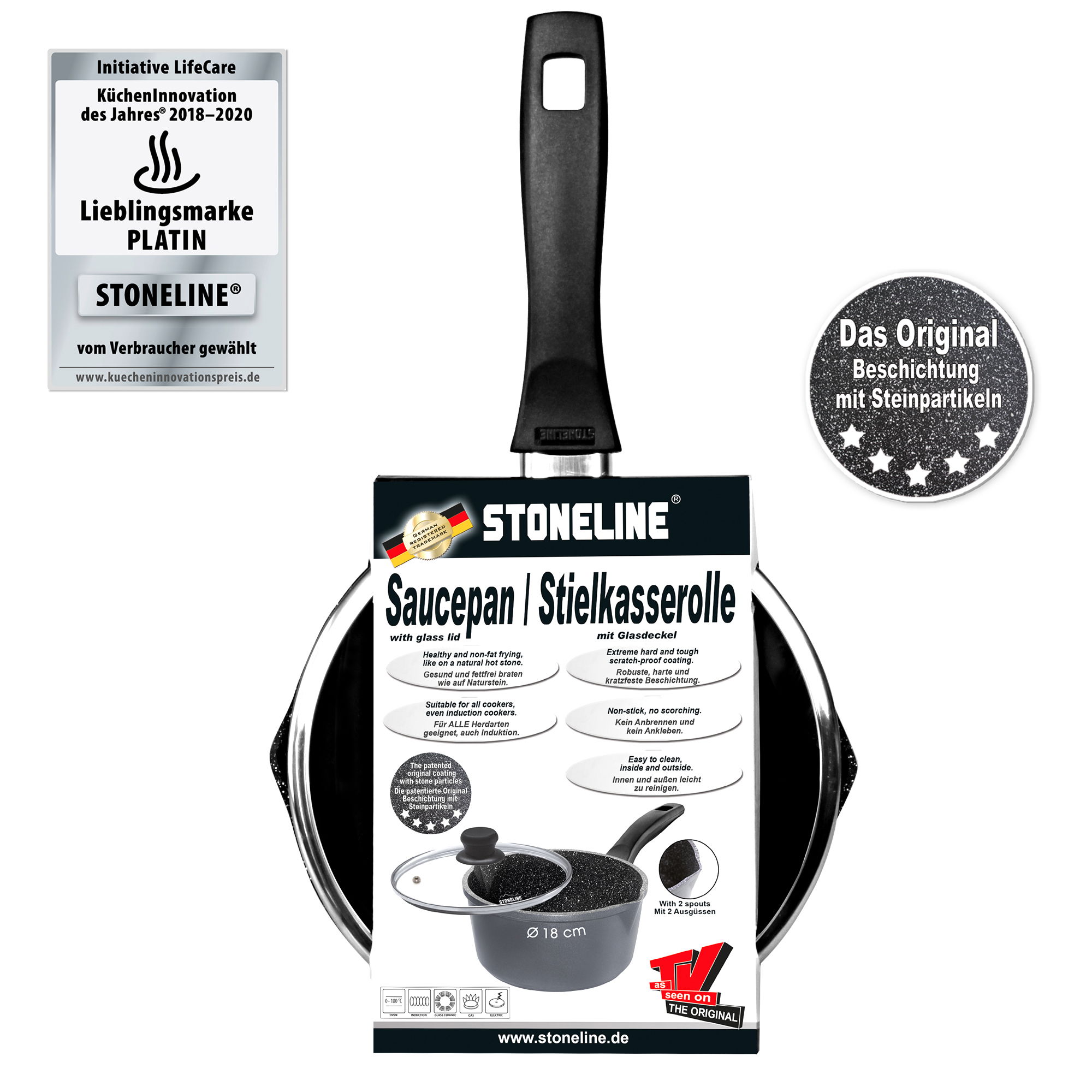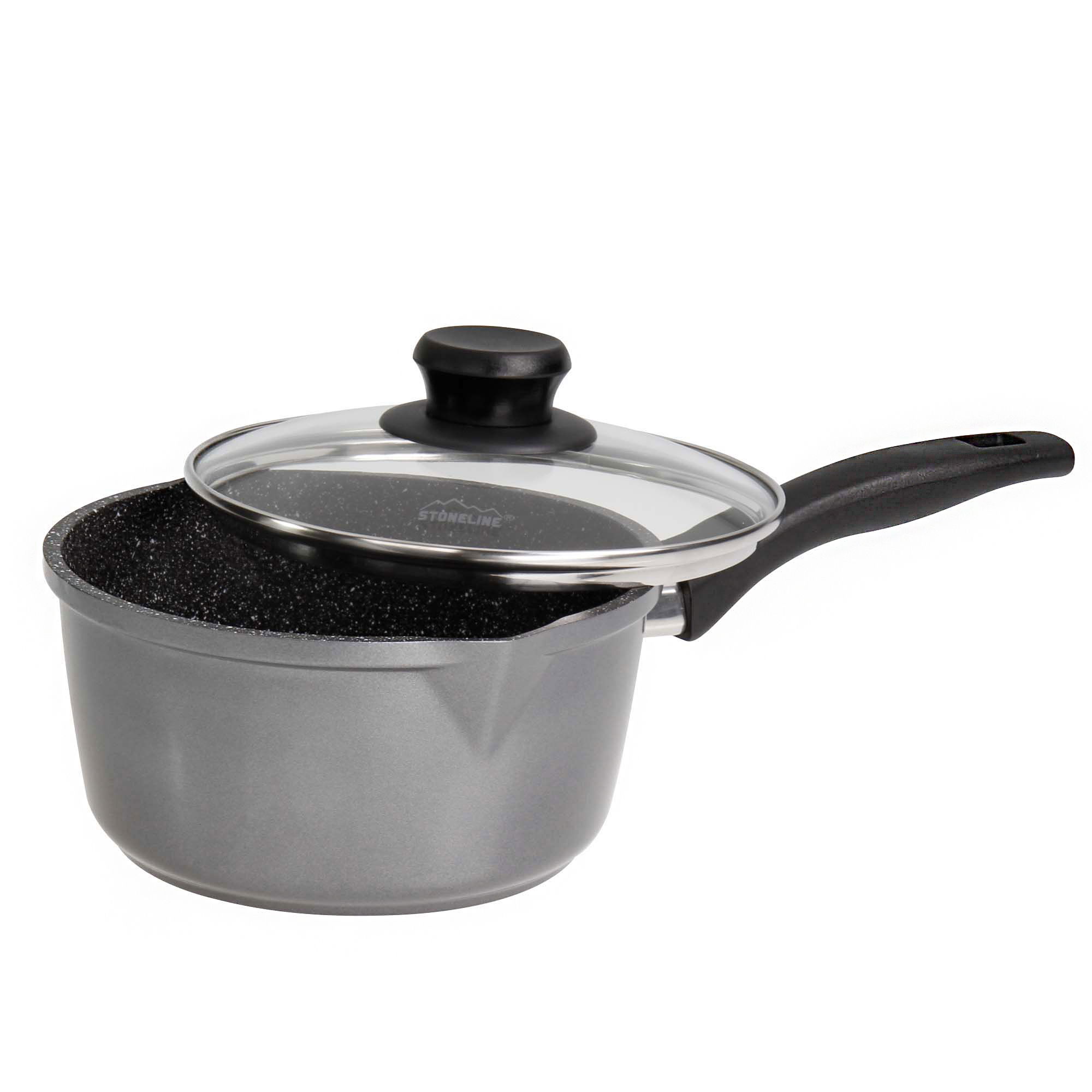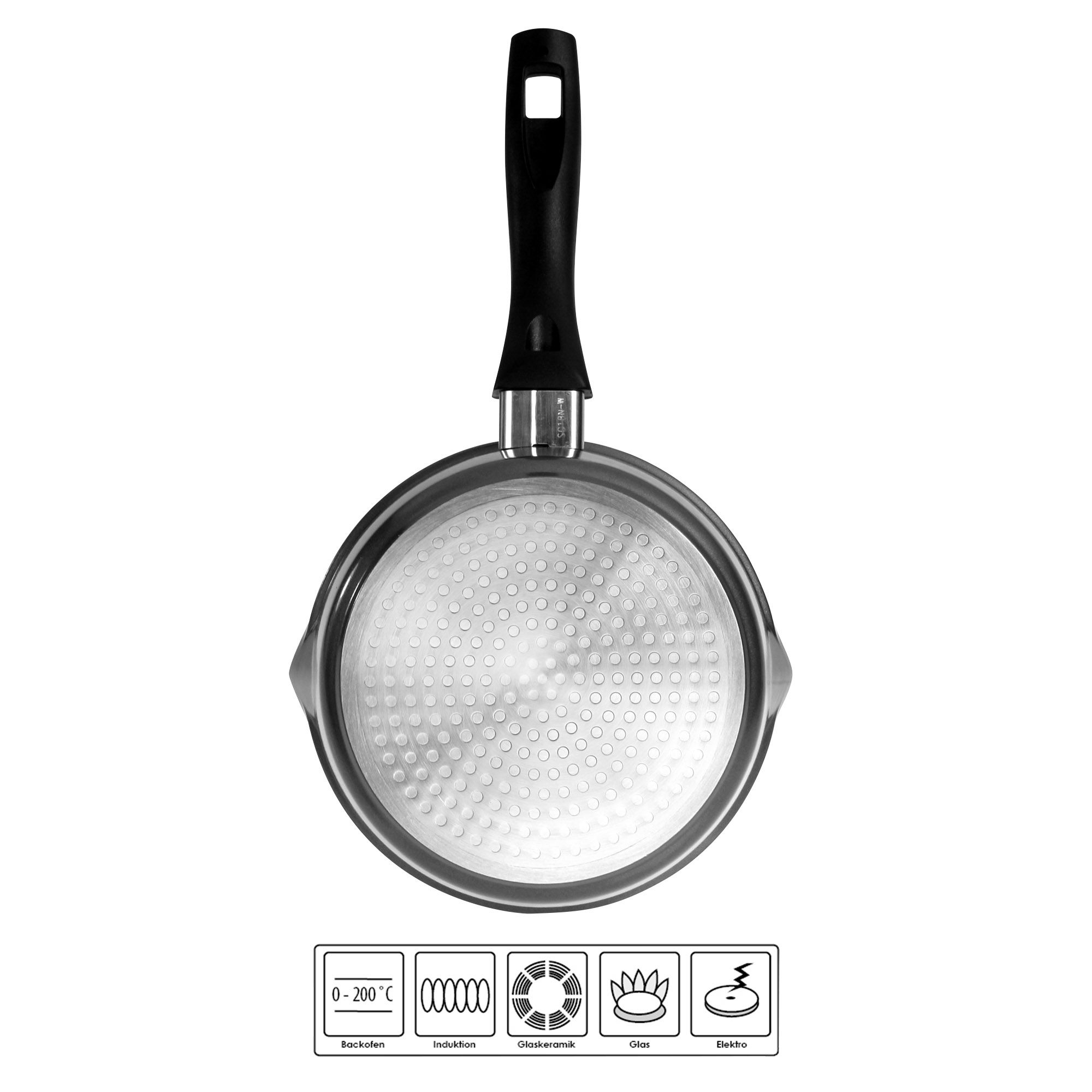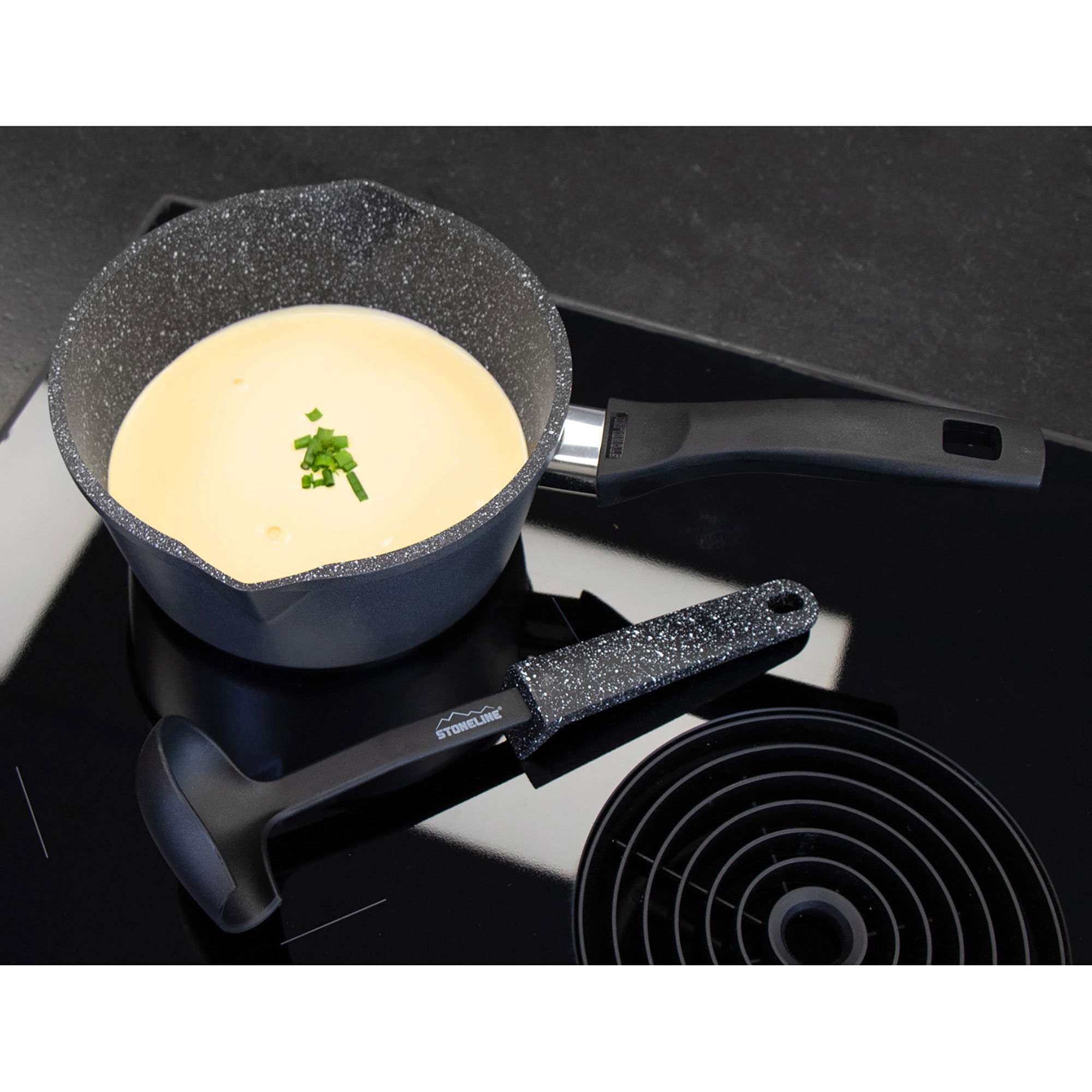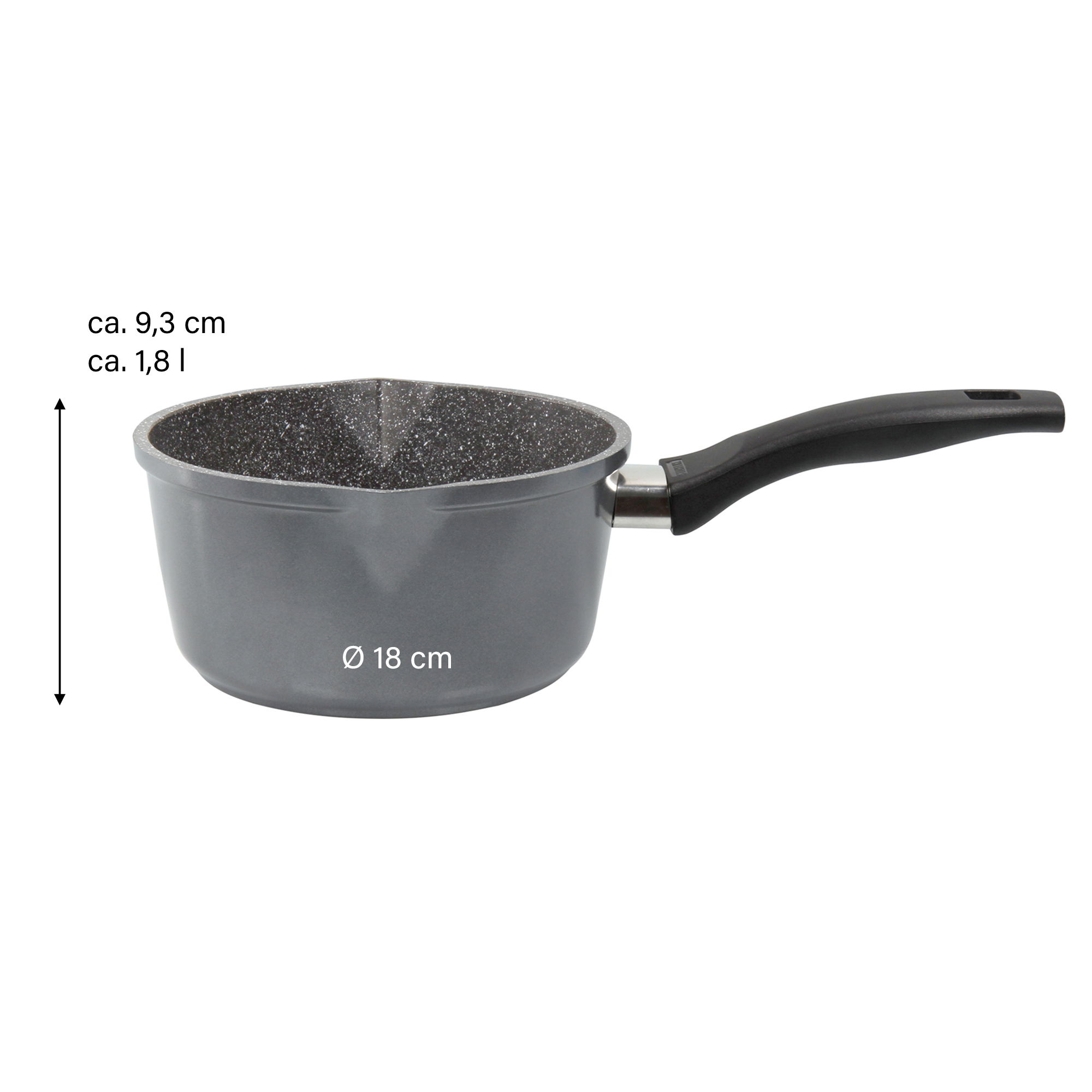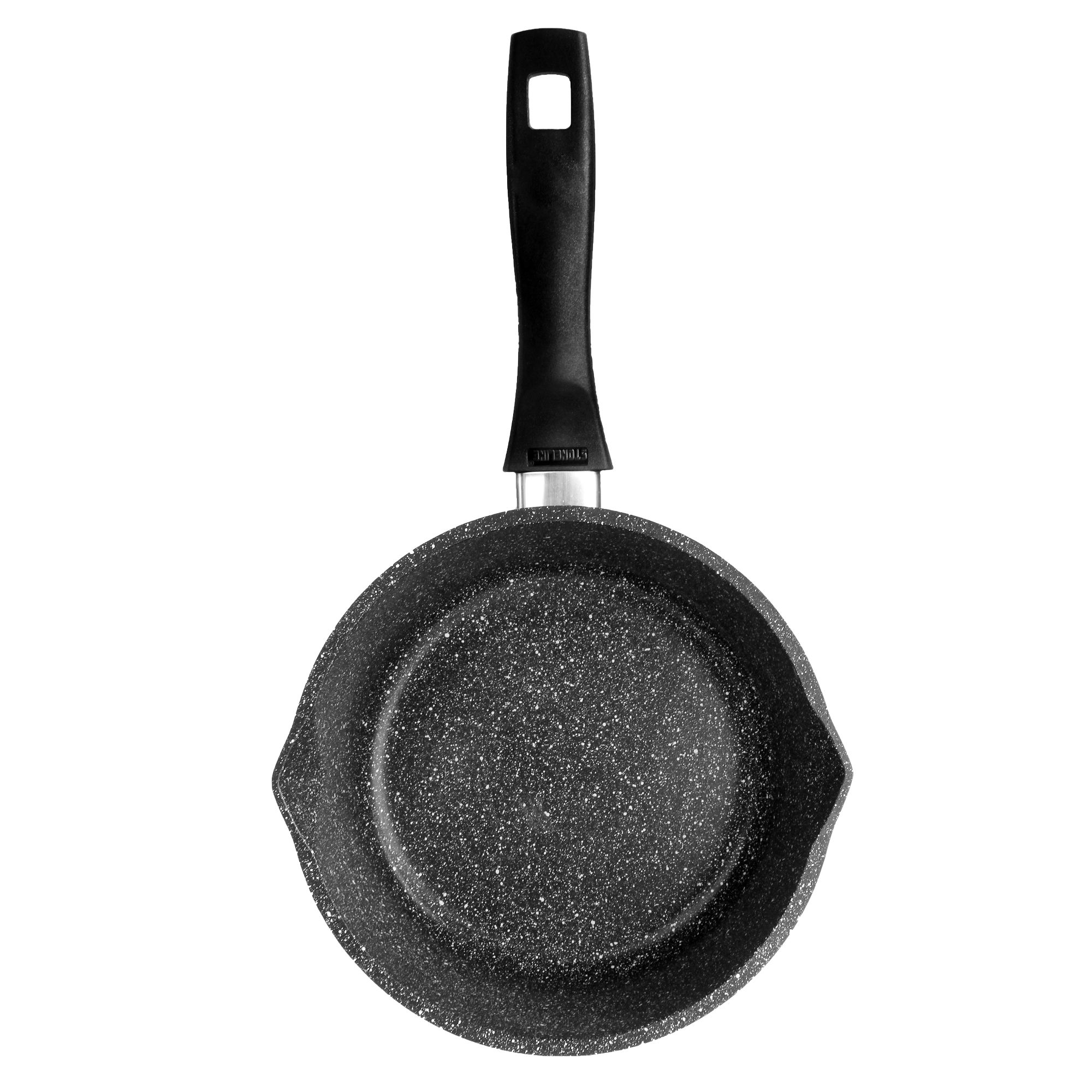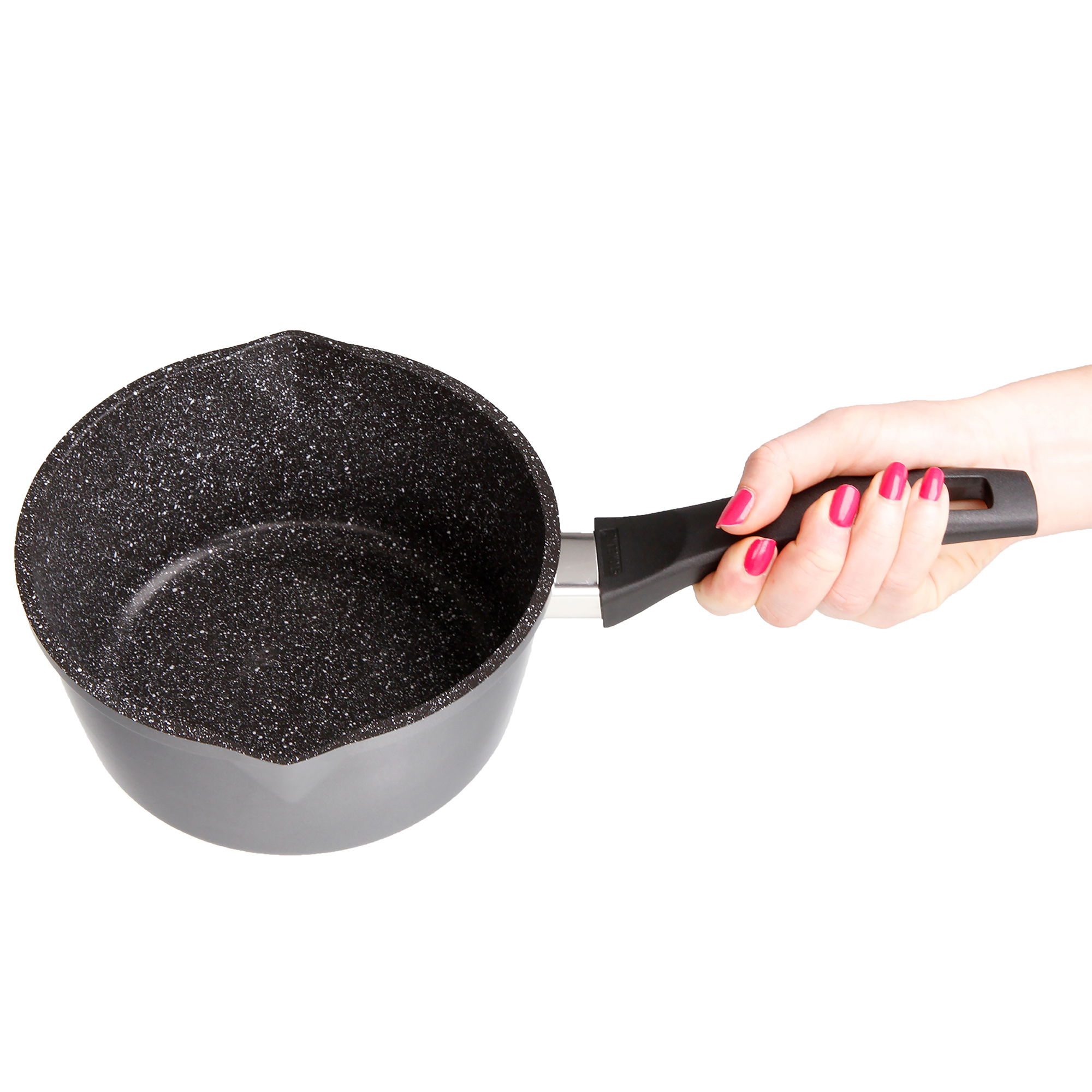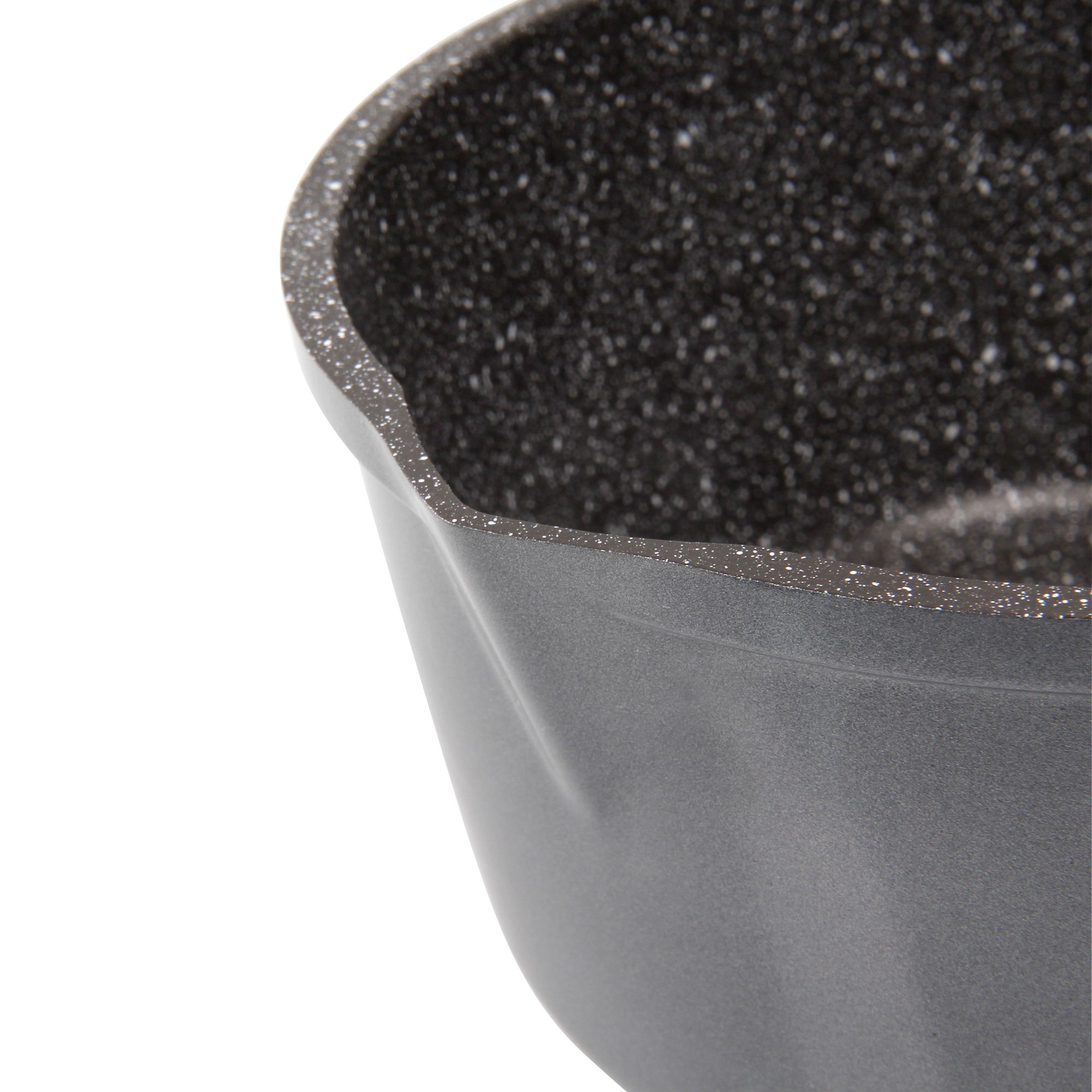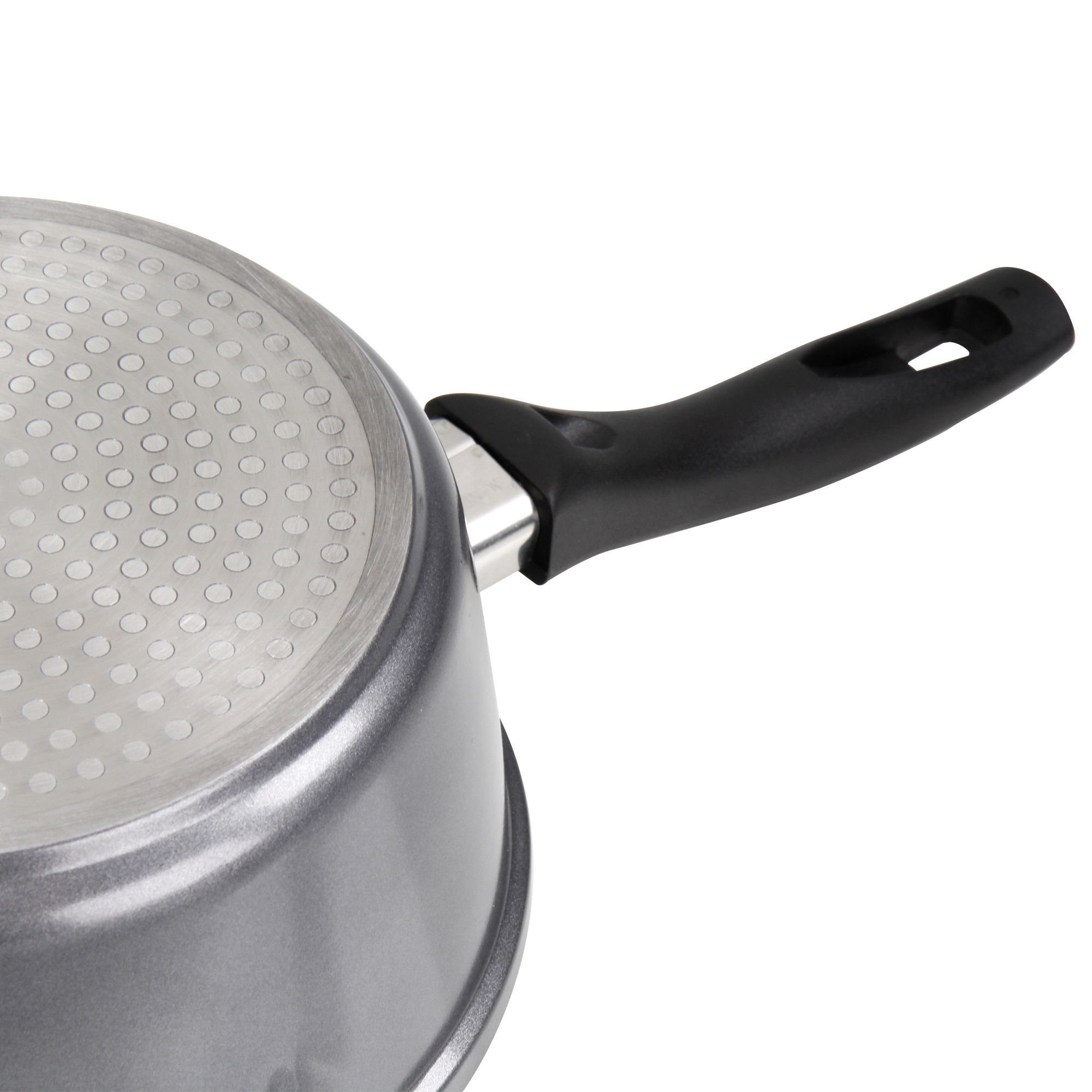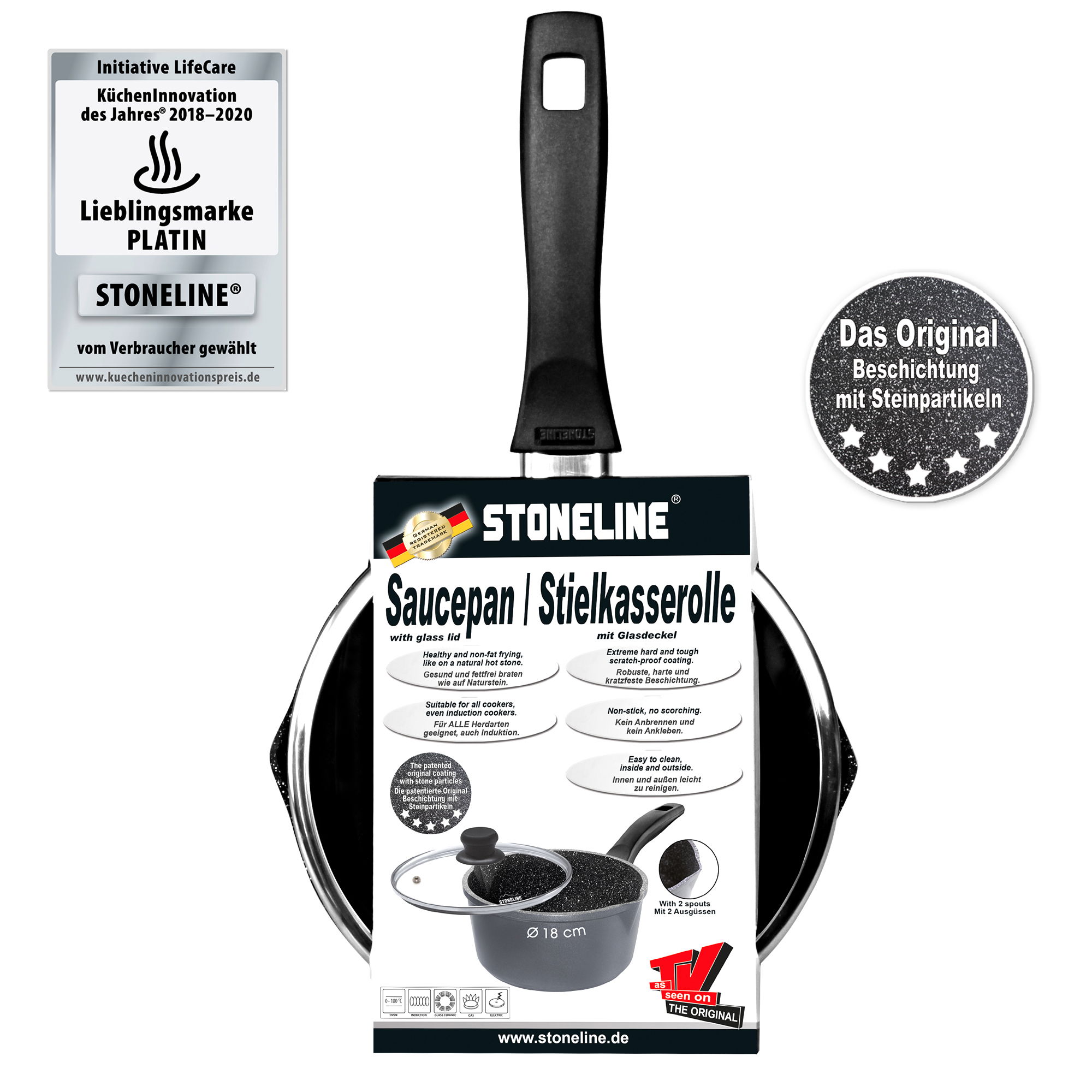 STONELINE® Saucepan 18 cm, with glass lid, non-stick coating, suitable for induction
€49.95*
%
Old price: €84.95*
You save 35,00 €
Available, delivery time: 1-3 days
STONELINE® - The original!
Healthy nonfat cooking and frying
This die-cast aluminium saucepan is great for boiling milk or water, for creating delicious sauces, soups as well as for warming up food.
The saucepan is equally great for frying and roasting.
Nothing burns and nothing sticks even if you prefer cooking without additional fat or oil.
The two practical spouts make draining liquids super easy without spilling or having to use additional kitchen utensils!
1 sauce pan, ø approx. 18 cm, height: approx. 9.3 cm, approx. 1.8 l
1 glass lid, ø approx. 18 cm
The most important advantages of STONELINE® cookware at a glance:
Scratch-proof non-stick STONELINE® coating
Perfect results and crispy meat
Perfect taste
Vitamin-friendly cooking and frying without fat and oil
No burning and no sticking
Super easy to clean
Suitable for all cookers including induction cookers
Extra strong, non-distorting base
Base thickness 4.5 mm
This product is oven-proof up to 180 °C
Material: die-cast aluminium
Tips for cleaning and care
We recommend cleaning your cookware thoroughly with water and a mild detergent before the first use.
Apply a few drops of cooking oil with a kitchen towel onto the coating.
No fat or oil is needed for further use!
Thanks to the Easy-Clean effect we recommend cleaning the cookware by hand. Wipe clean with hot water, a mild detergent and a soft sponge.
Coating:

Non-stick coating

Content:

from 2 l to 3 l

Diameter:

18 cm

Handle:

Fixed

Height:

5 to 10 cm

Lid:

Yes

Oven suitable until:

150 °C

, 180 °C

Series:

Classic

Type:

Saucepans
---
Nun habe ich schon insgesamt 6 Töpfe in 2 verschiedenen Haushaltungen. Super Ware, leicht zu reinigen und nichts brennt mehr an. Die Stielkasserolle hatte ich bisher noch nicht, sie ist perfekt!
Erstklassige Stielkasserole und besonder sinnvoll die beiden Ausgüsse, die bei der neuen Version leider nicht ganz so gut gelungen sind (bedingt durch die Deckel). Wie immer bei Stoneline brennt nichts an, ist leicht zu reinigen und das ist hervorragend. Ich kann Stoneline Produkte nur empfehlen.
Zuerst ich verwende Stoneline Pfannen und Töpfe seit 2011. Leider ist bei diesem Produkt bei der Beschichtung irgend etwas in der Produktion schief gelaufen. Ich habe mich zwar sofort nach Auftreten an Stoneline wegen des Schadens gewandt. Erhielt damals keine Reaktion. Vor zwei Wochen habe ich noch einmal den Schaden urgiert und wurde bestens bedient. Ich bin sicher, dass dieses Töpfe Set mich persönlich überleben wird:-) ! Der Anschaffungspreis mag vielleicht zu "Kaufhausware" etwas höher sein, aber das lohnt sich. STONELINE... 10 Points.
Sehr zu empfehlen,lässt sich sehr gut reinigen und praktisch sind die Ausgüsse.
Topf wurde als Ergänzung zum 6...
Topf wurde als Ergänzung zum 6tlg Set gekauft, besonders gut für kleiner Mengen. Qualität ist super! Empfehlenswert
Bin mit diesem Topf super zufr...
Bin mit diesem Topf super zufrieden, wie mit allen von Stoneline.
Super Stielkasserolle , setzt ...
Super Stielkasserolle , setzt nichts an , lässt sich super reinigen , sehr zu empfehlen .
schöne große Kasserolle. Prakt...
schöne große Kasserolle. Praktisch sind die beiden Ausgüsse.