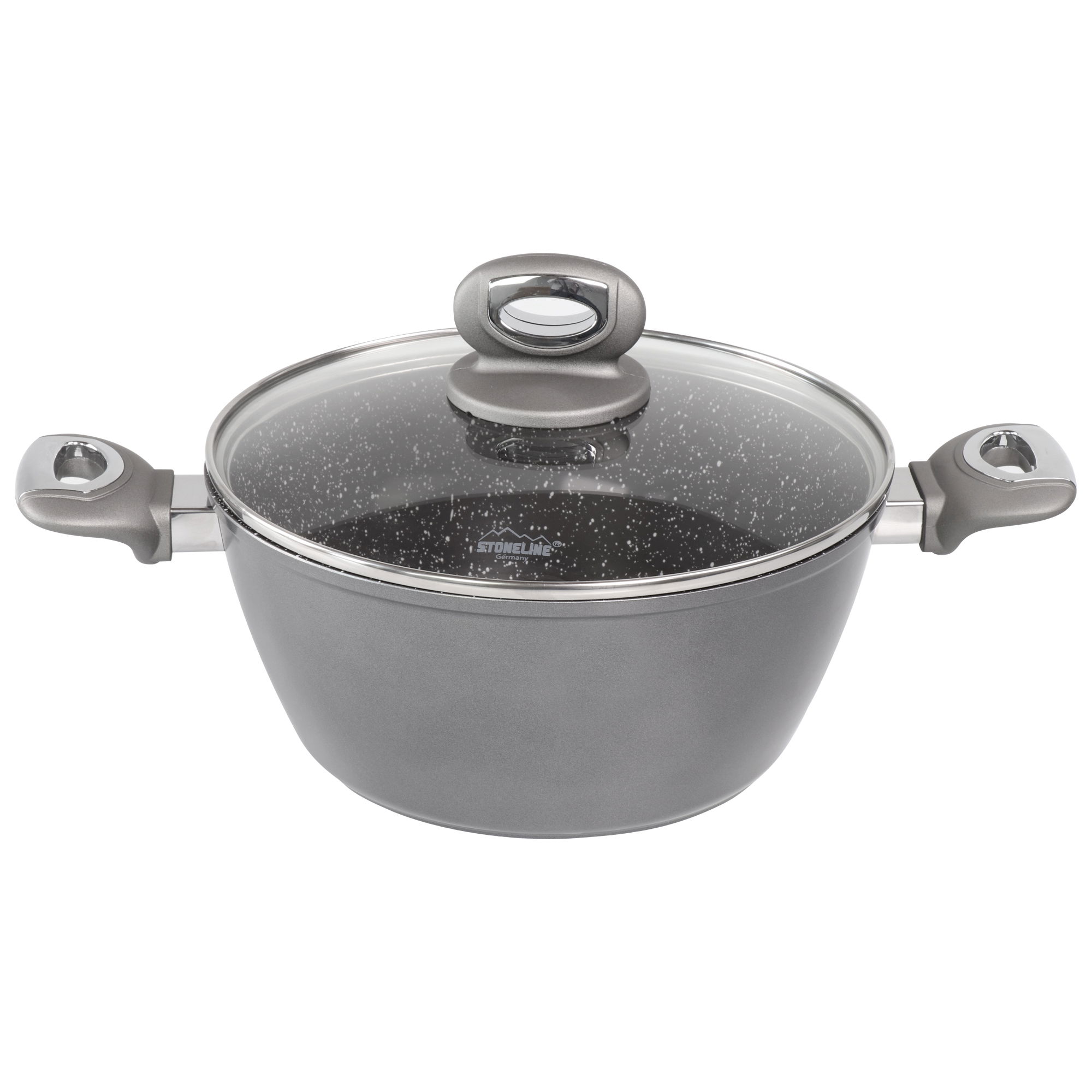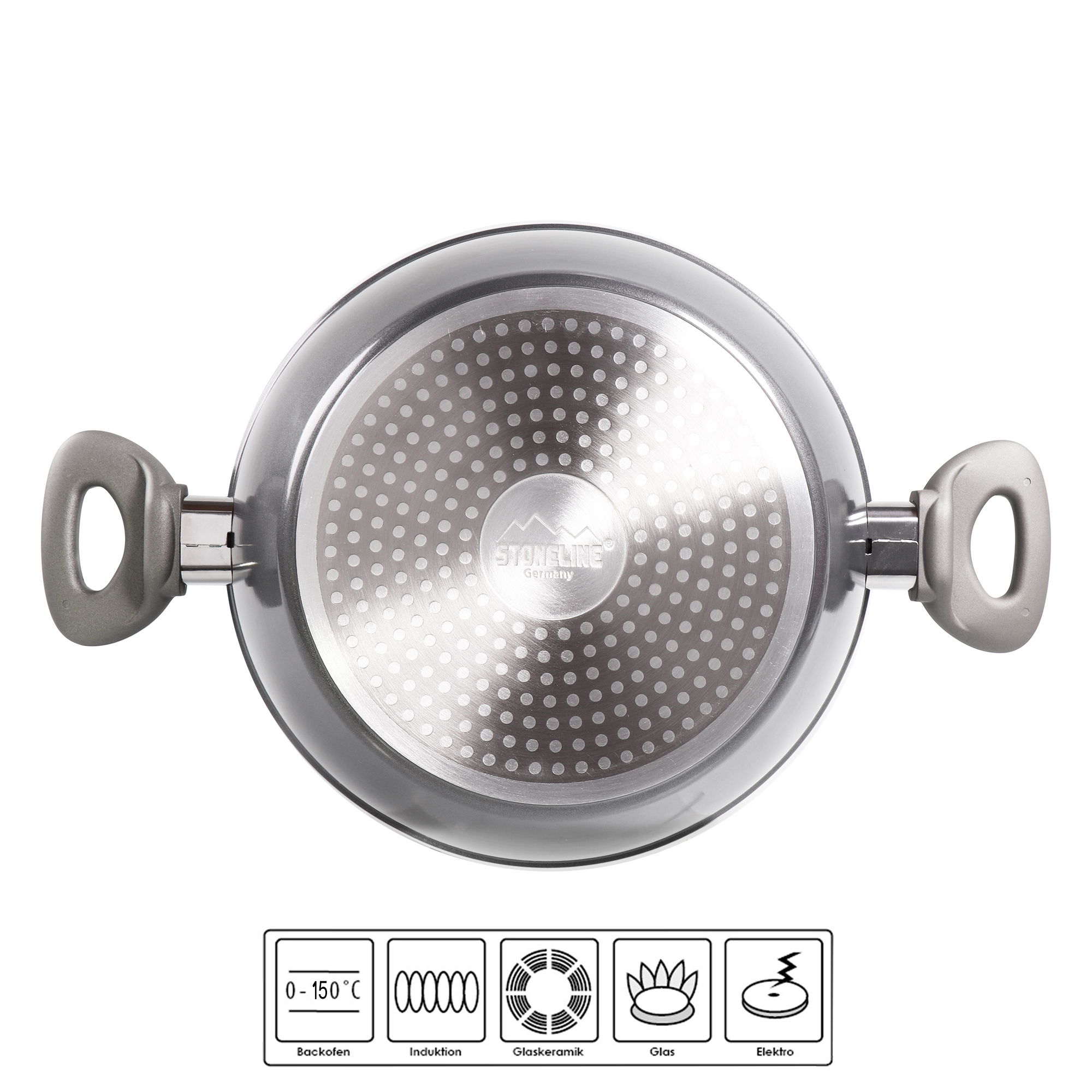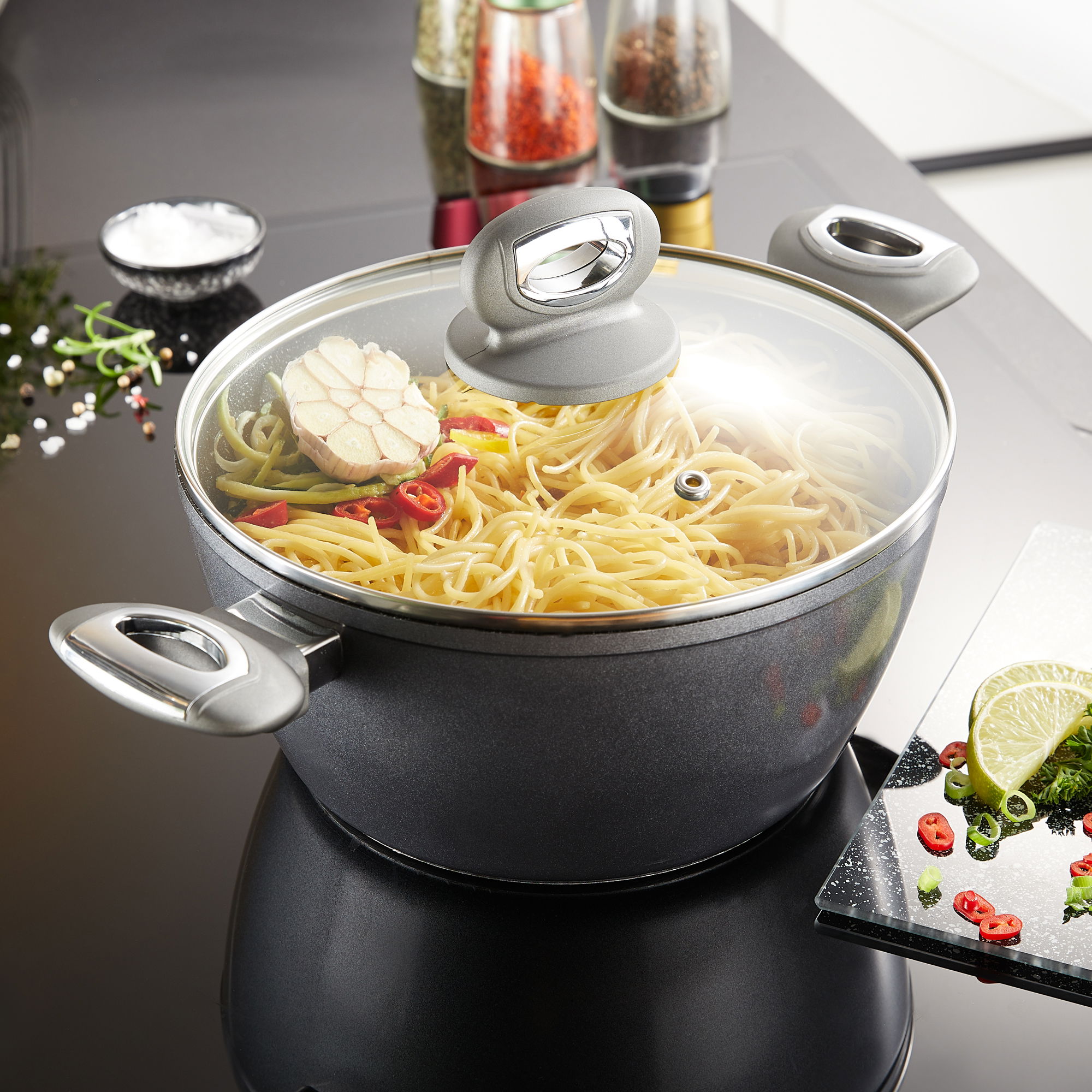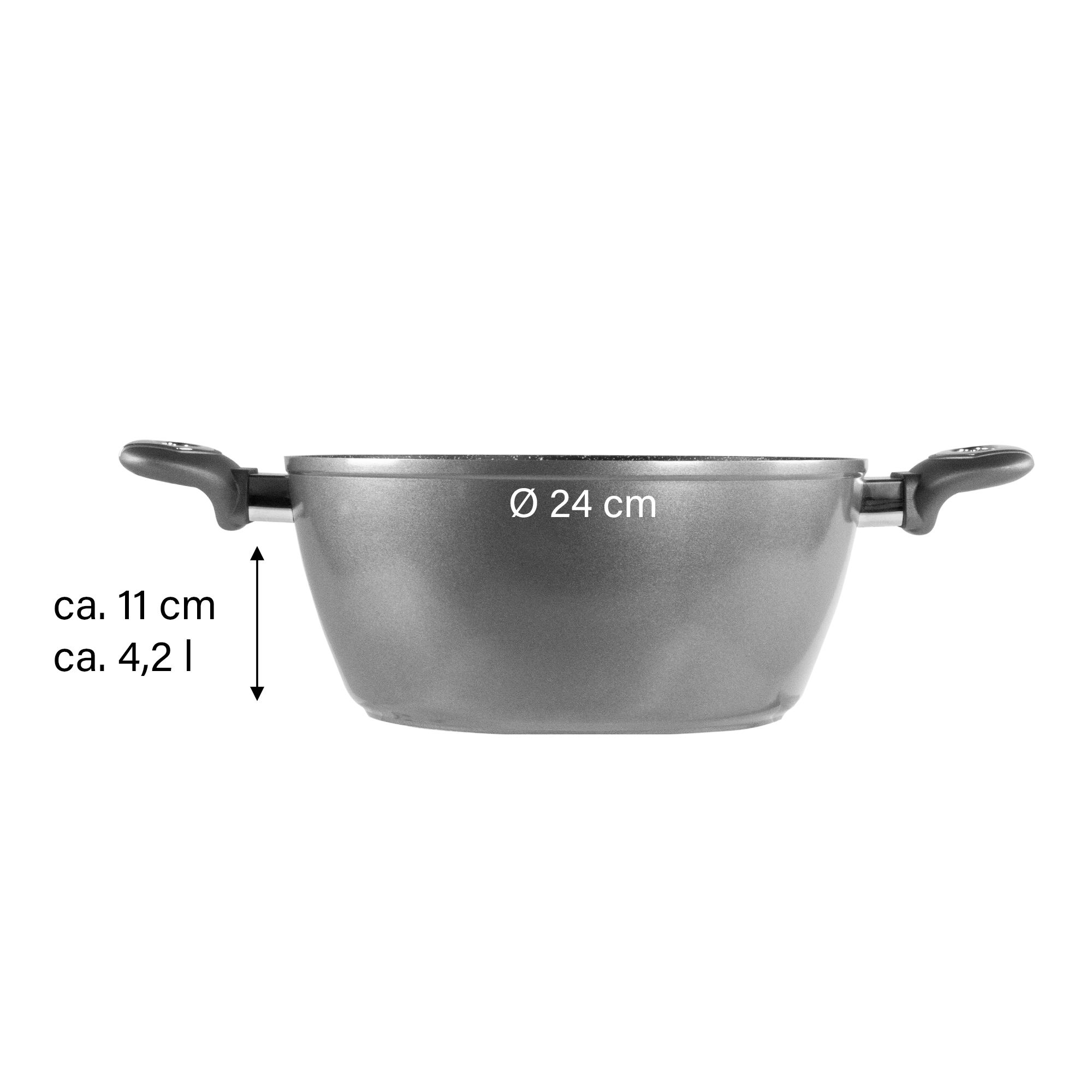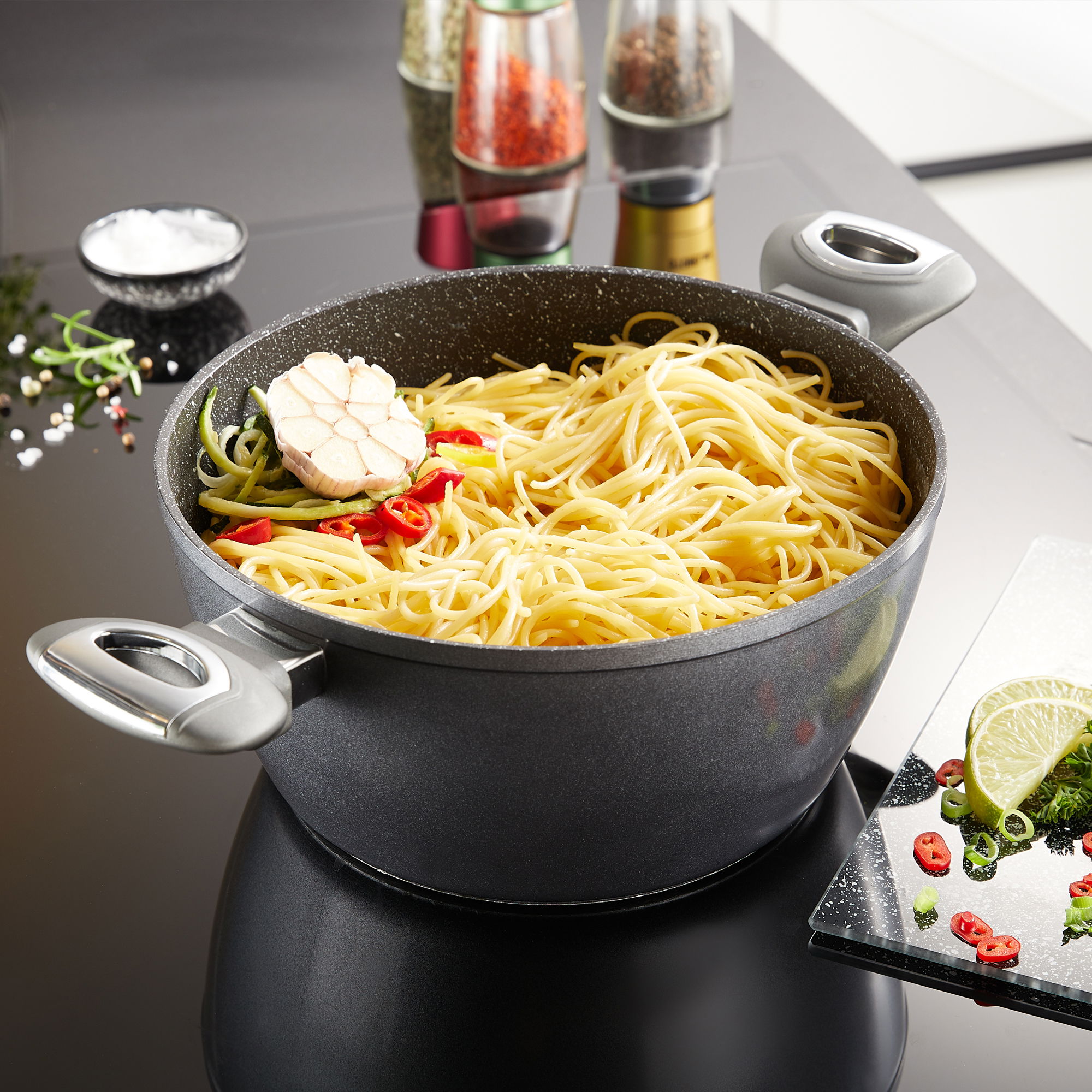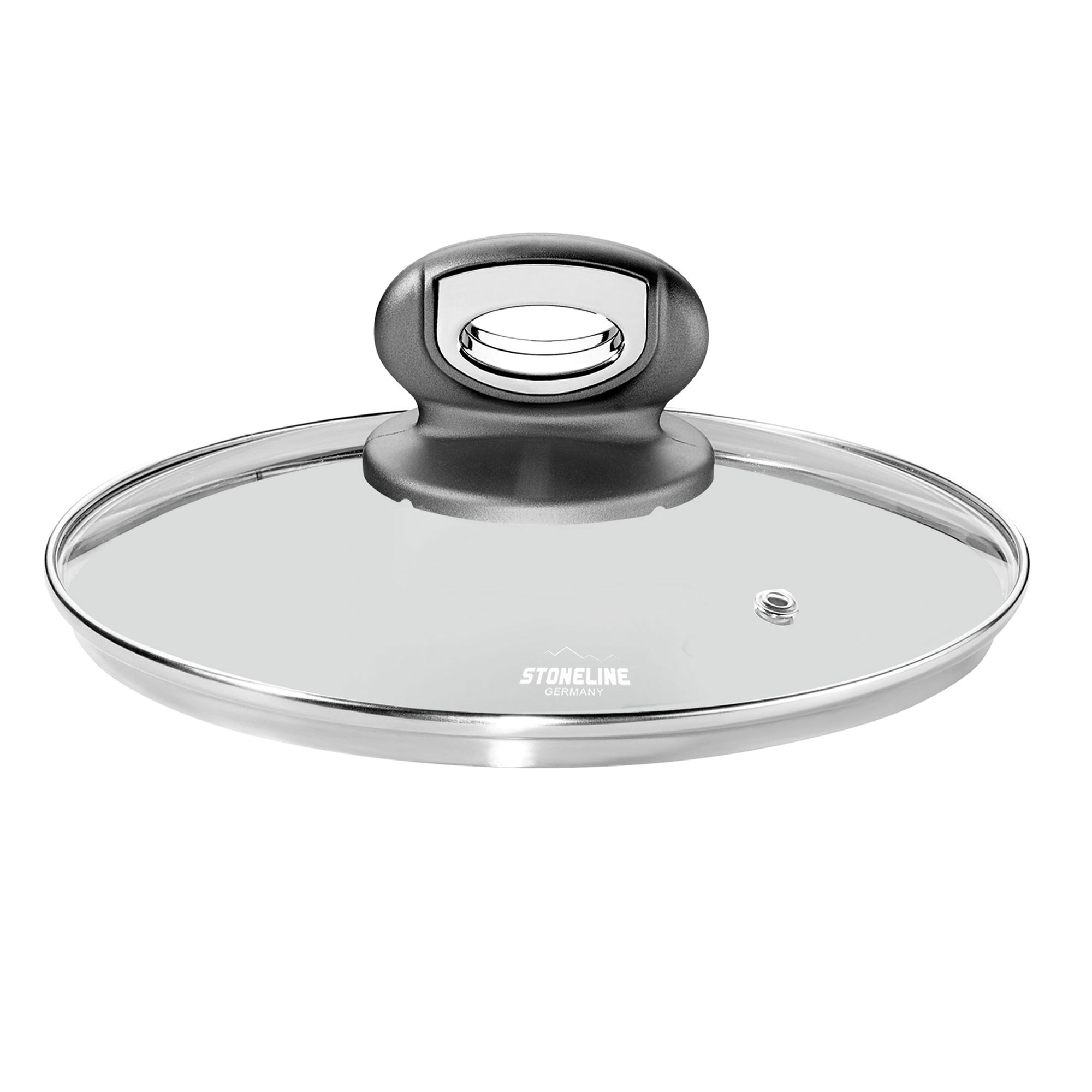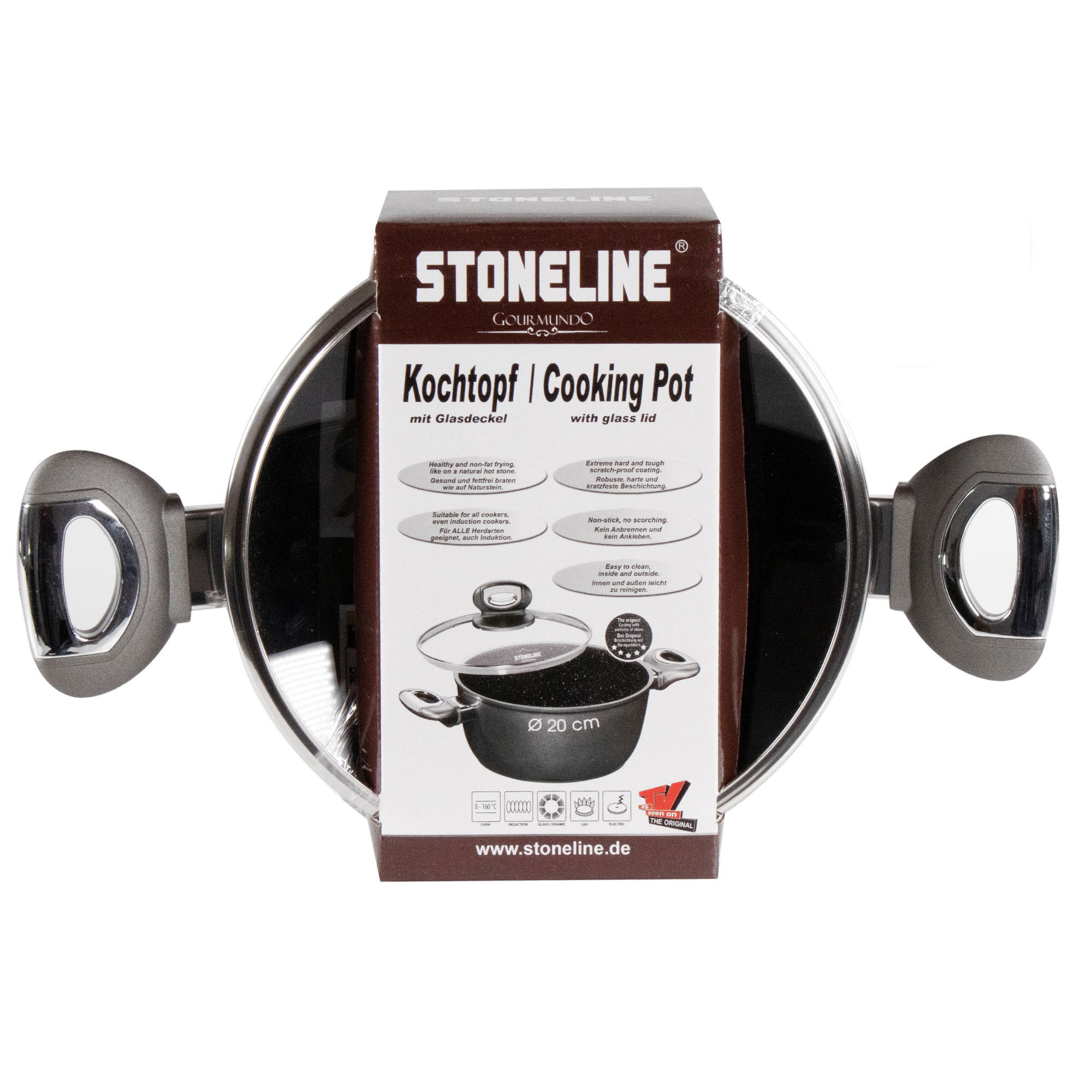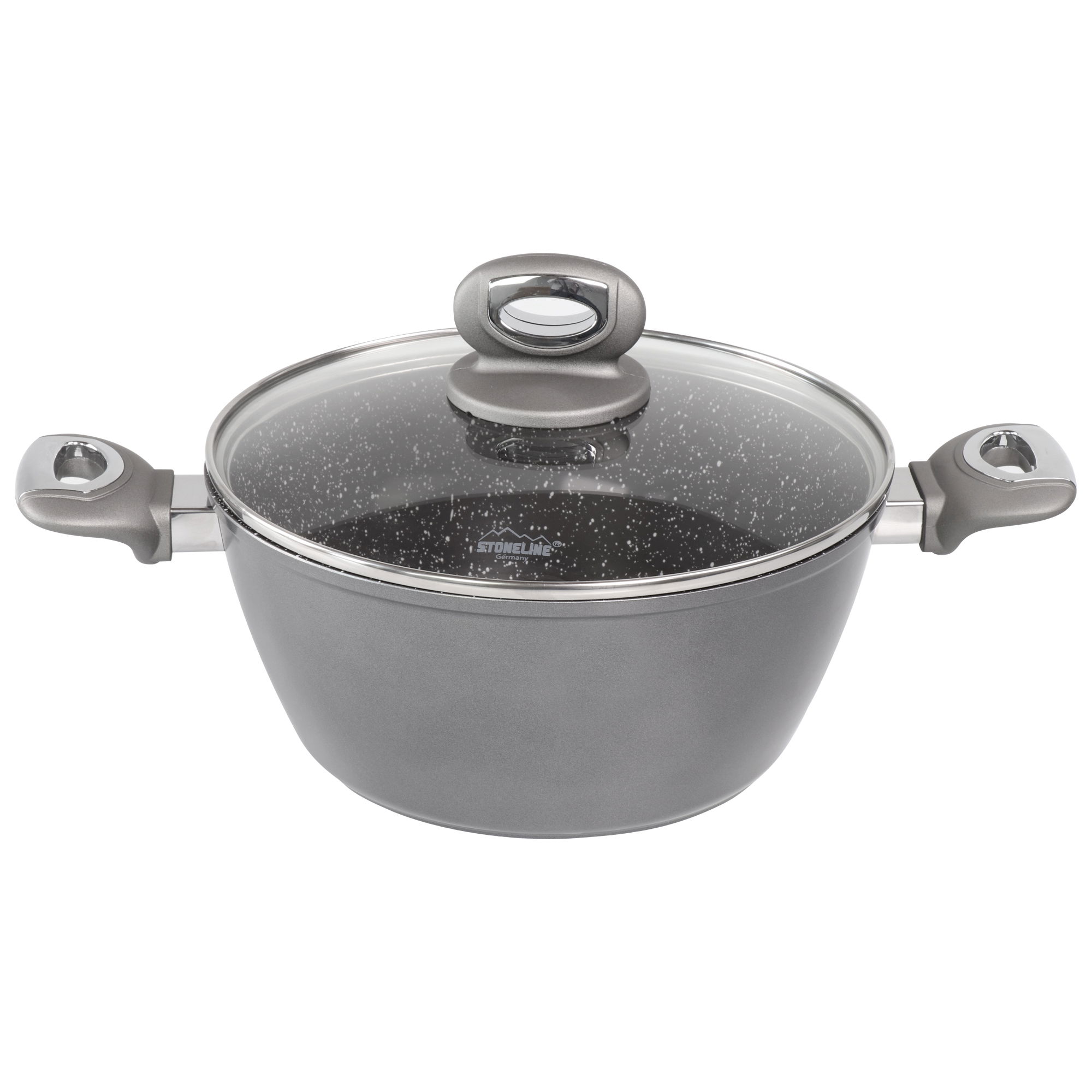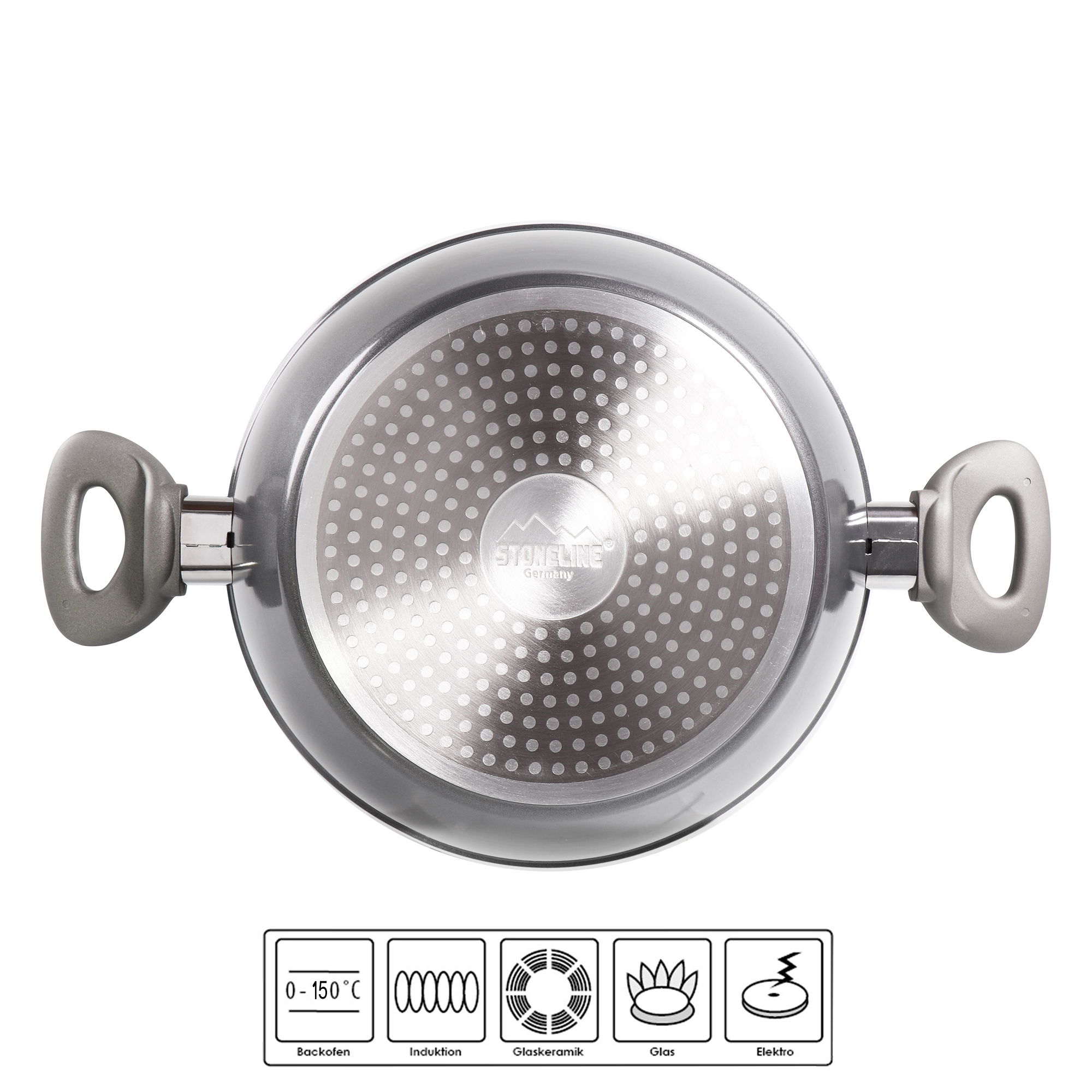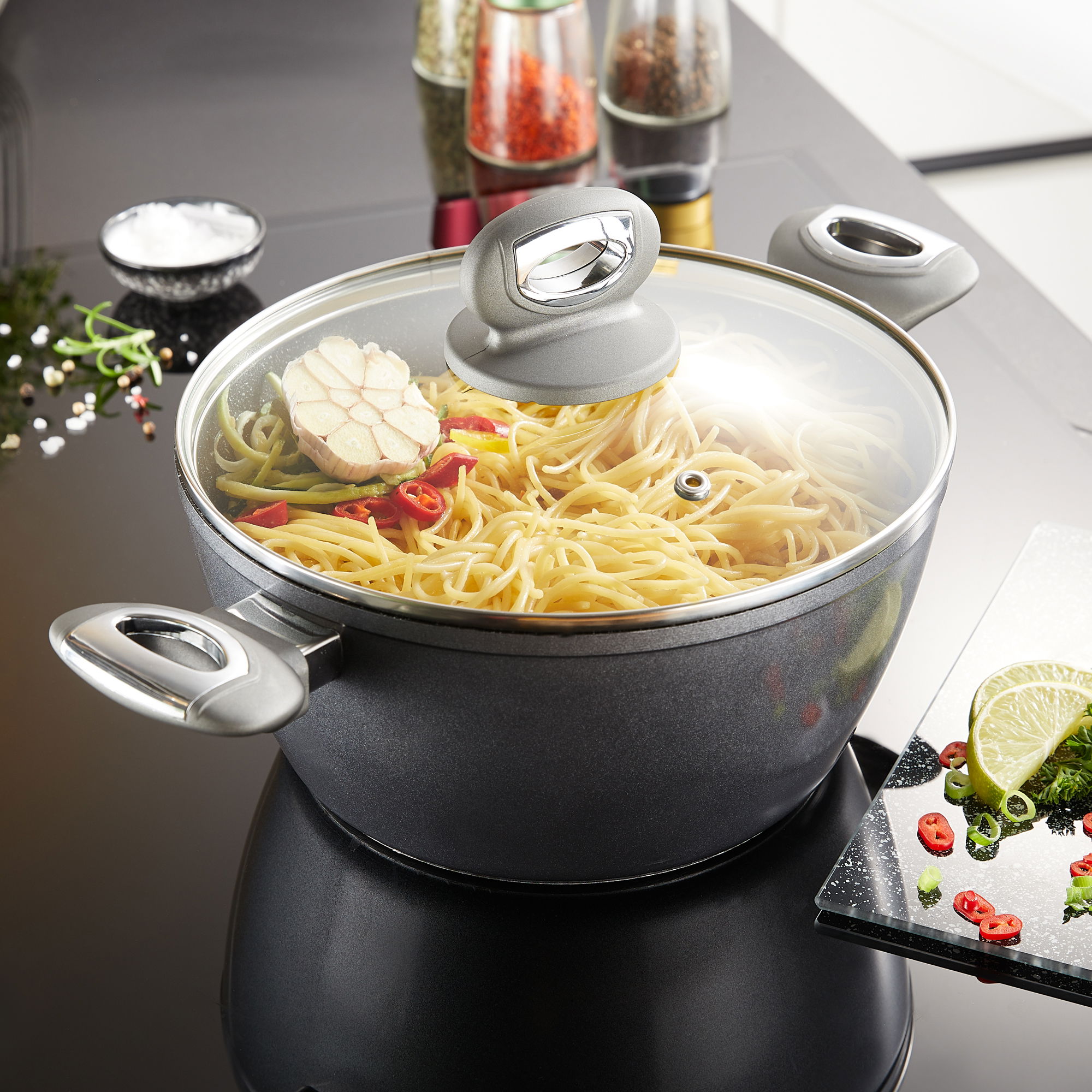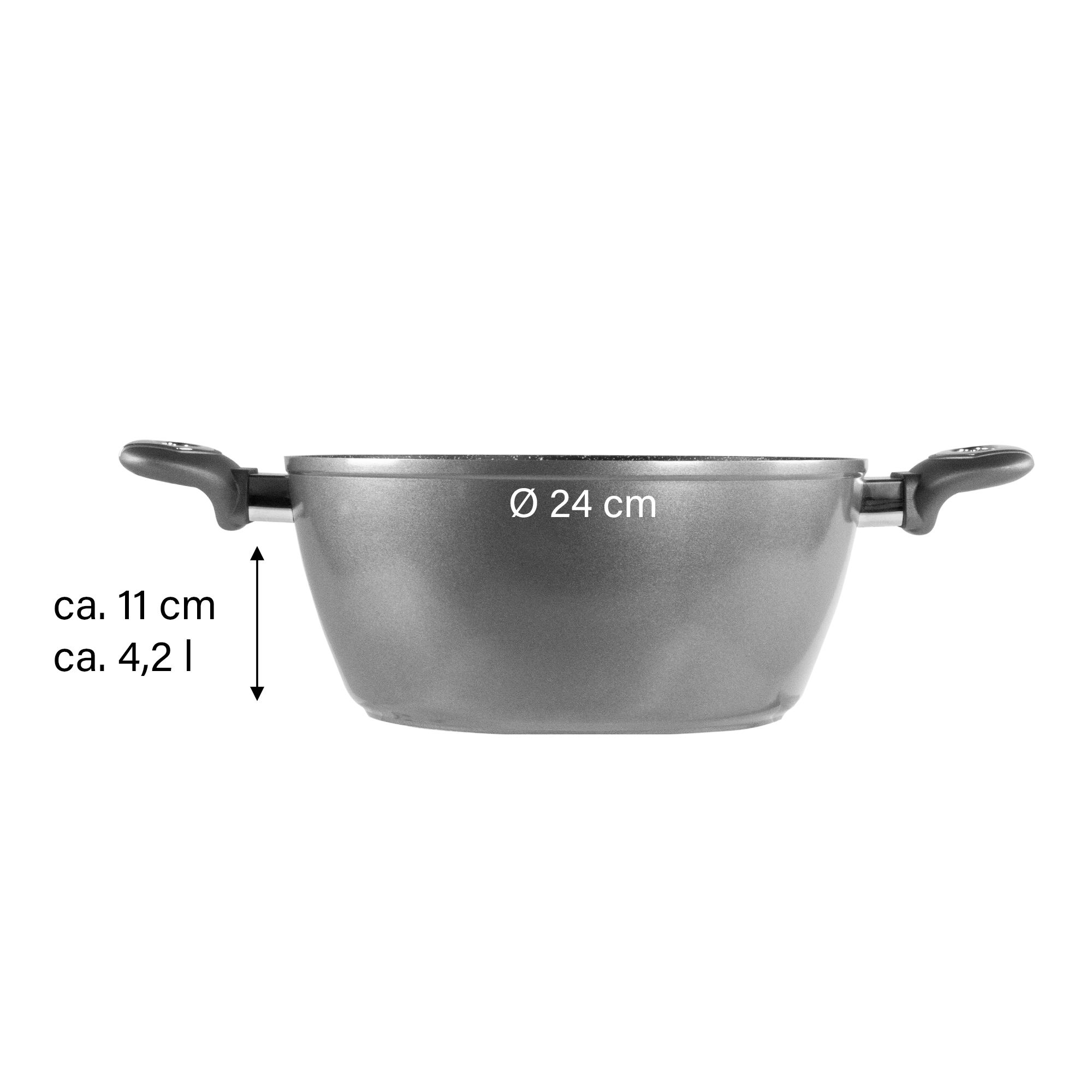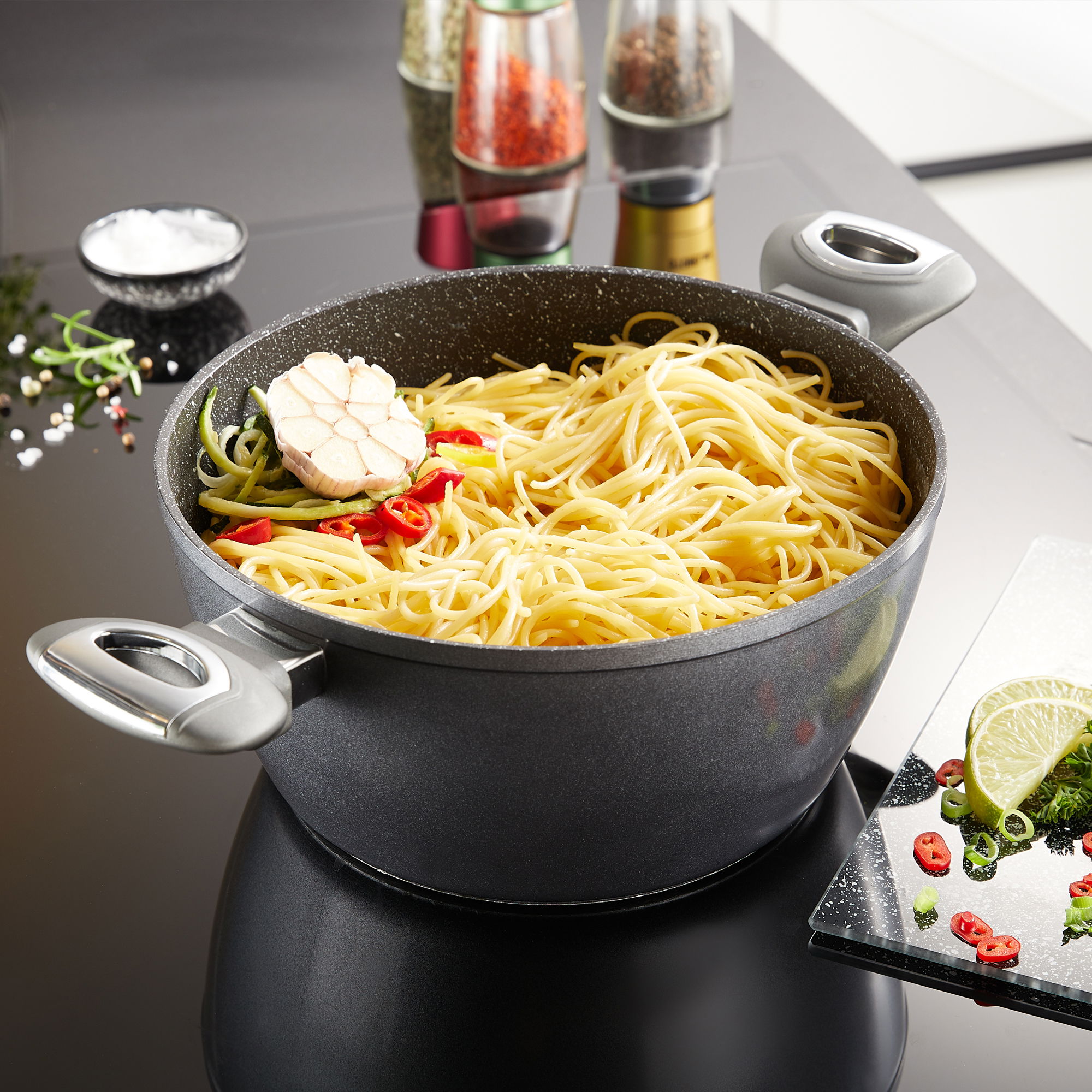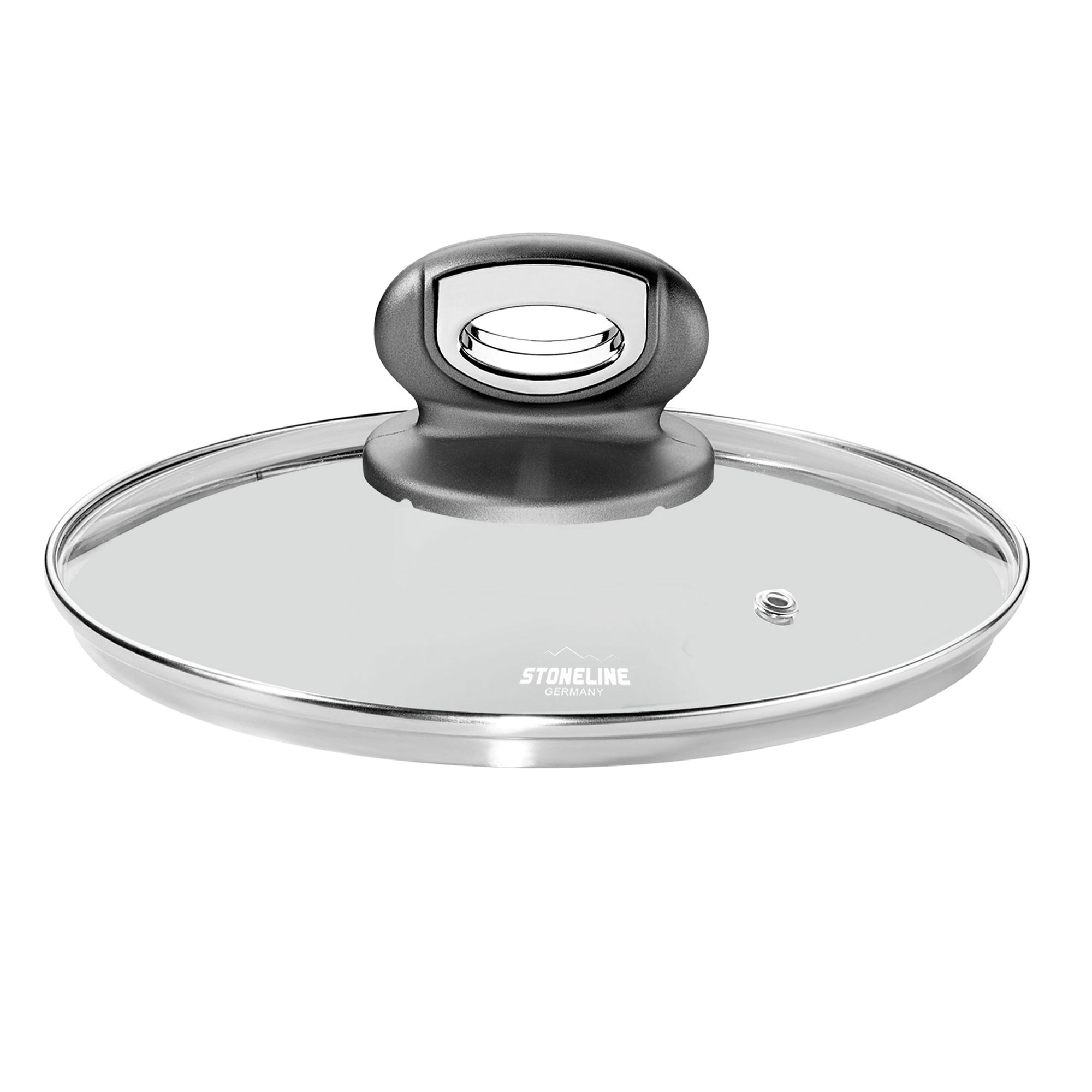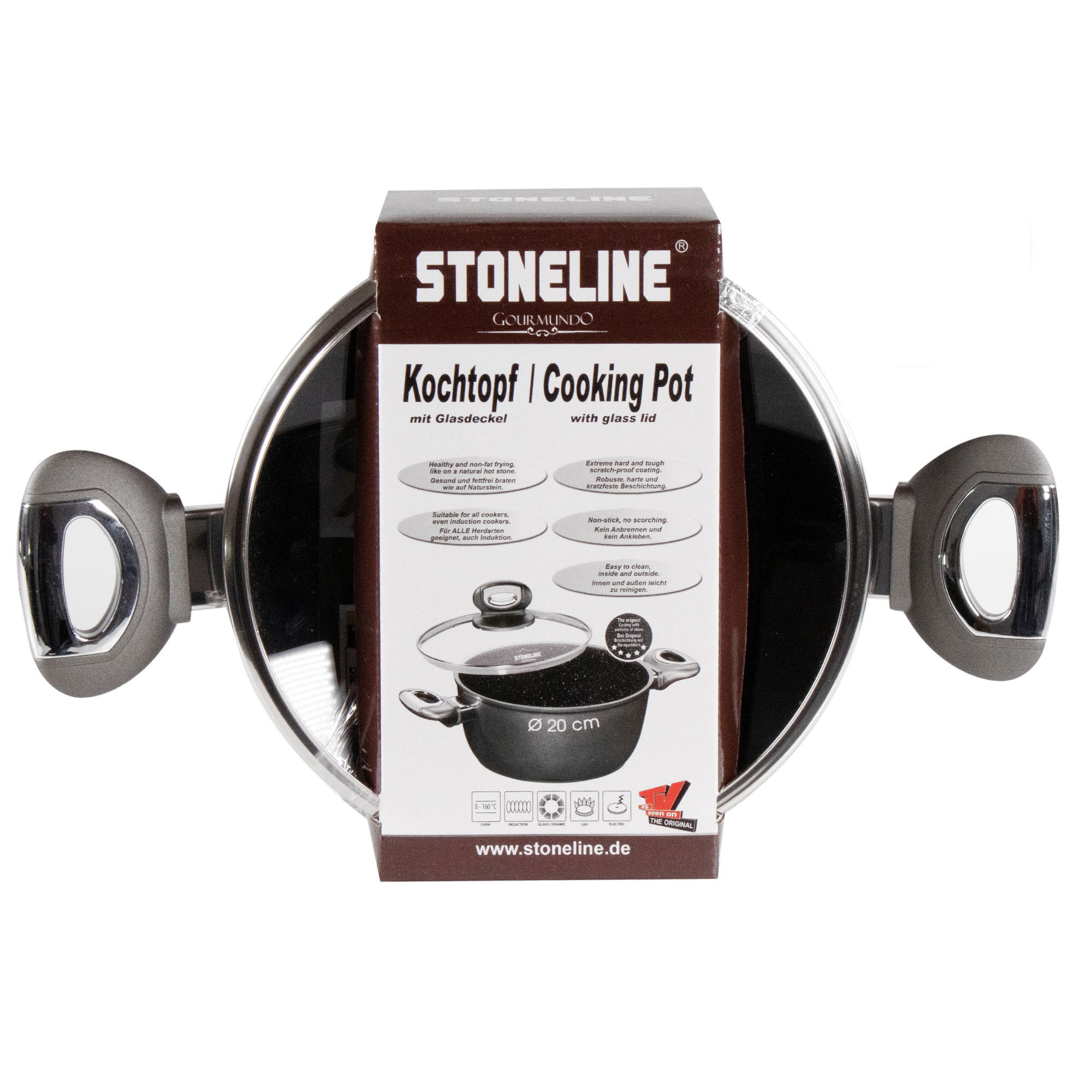 STONELINE® Cooking Pot 24 cm, with Lid, Large Non-Stick Pot | GOURMUNDO
€54.95*
%
Old price: €89.95*
You save 35,00 €
STONELINE® - The Original!
Healthy nonfat cooking and frying!
A cooking pot of this size is an essential part of every kitchen.
Prepare your favorite dishes without adding any fat or oil and enjoy a low-fat meal.
This cooking pot is suitable for all types of stoves, including induction stoves.
1 Cooking Pot, ø approx. 24 cm, Height: approx. 11.0 cm, approx. 4.2 l
1 Glass Lid, ø approx. 24 cm
The Key Advantages of STONELINE® Cookware at a Glance:
World's only non-stick coating with real stone particles
Featuring the original STONELINE® non-stick coating
Best flavor retention
Cook and fry with vitamins intact, without fat and oil
No burning or sticking
Super easy to clean
Suitable for all types of stoves, including induction
Extra strong, warp-free base
Base thickness: 3.0 mm
Oven-safe up to 150 °C
Material: Aluminum
Cleaning and Care Tips
Before first use, we recommend thoroughly washing your cookware with some water and mild dish soap.
Then, apply a few drops of cooking oil to the coating using a paper towel.
During subsequent use, you can avoid using fat or oil!
Thanks to the Easy-Clean effect, hand washing is recommended. Simply wipe with hot water, dish soap, and a soft sponge.
Coating:

Non-stick coating

Content:

from 2 l to 3 l

, from 3 l to 4 l

, from 4 l to 5 l

Diameter:

20 cm

, 24 cm

Handle:

Fixed

, Softtouch

Height:

5 to 10 cm

, 10 to 15 cm

Lid:

Yes

Oven suitable until:

150 °C

Series:

Gourmundo

Type:

Braising Pots
---
Der Topf gefällt mri sehr gut. die qualität ist auch bombe
Sehr GUTE WARE,und GUTE Qwalität.