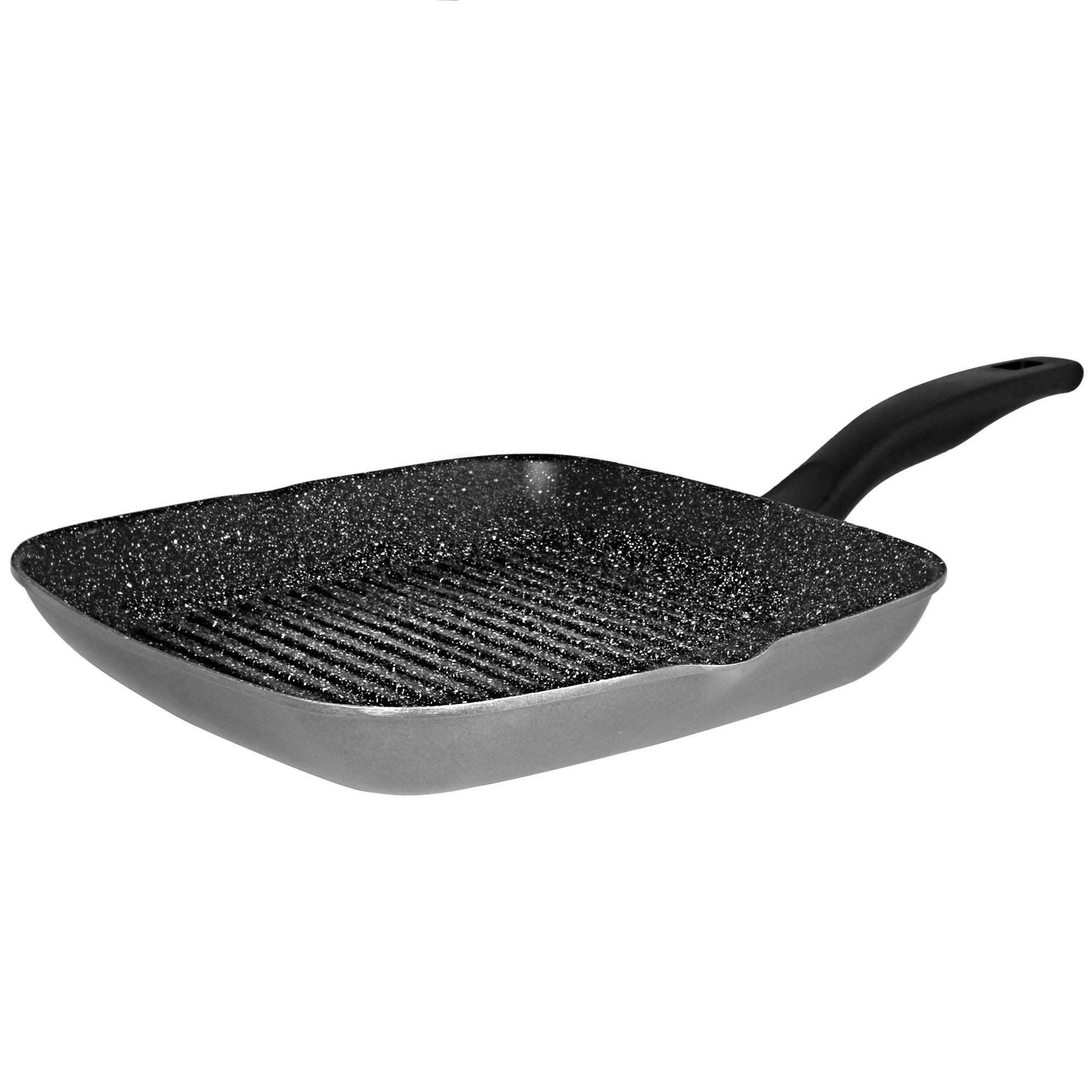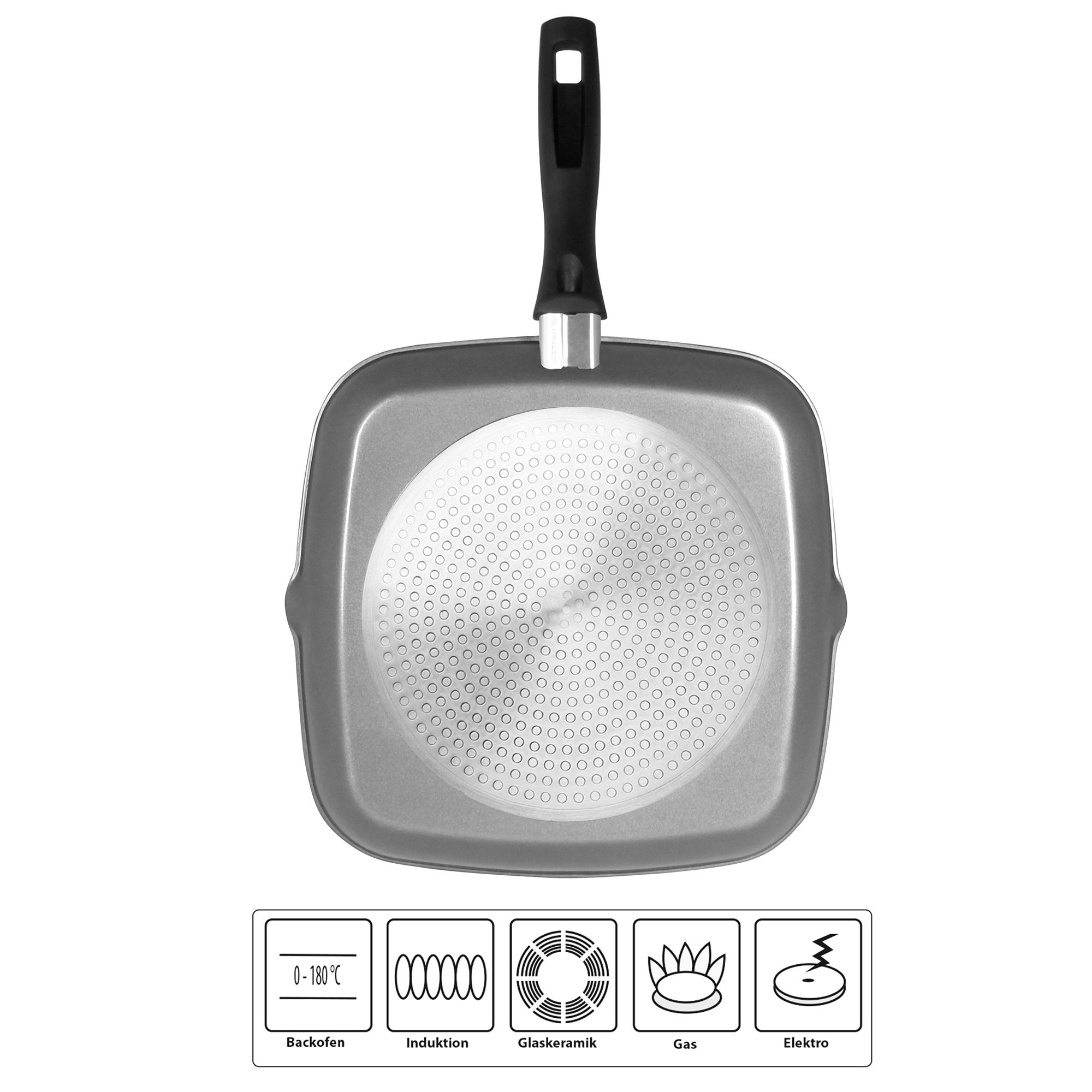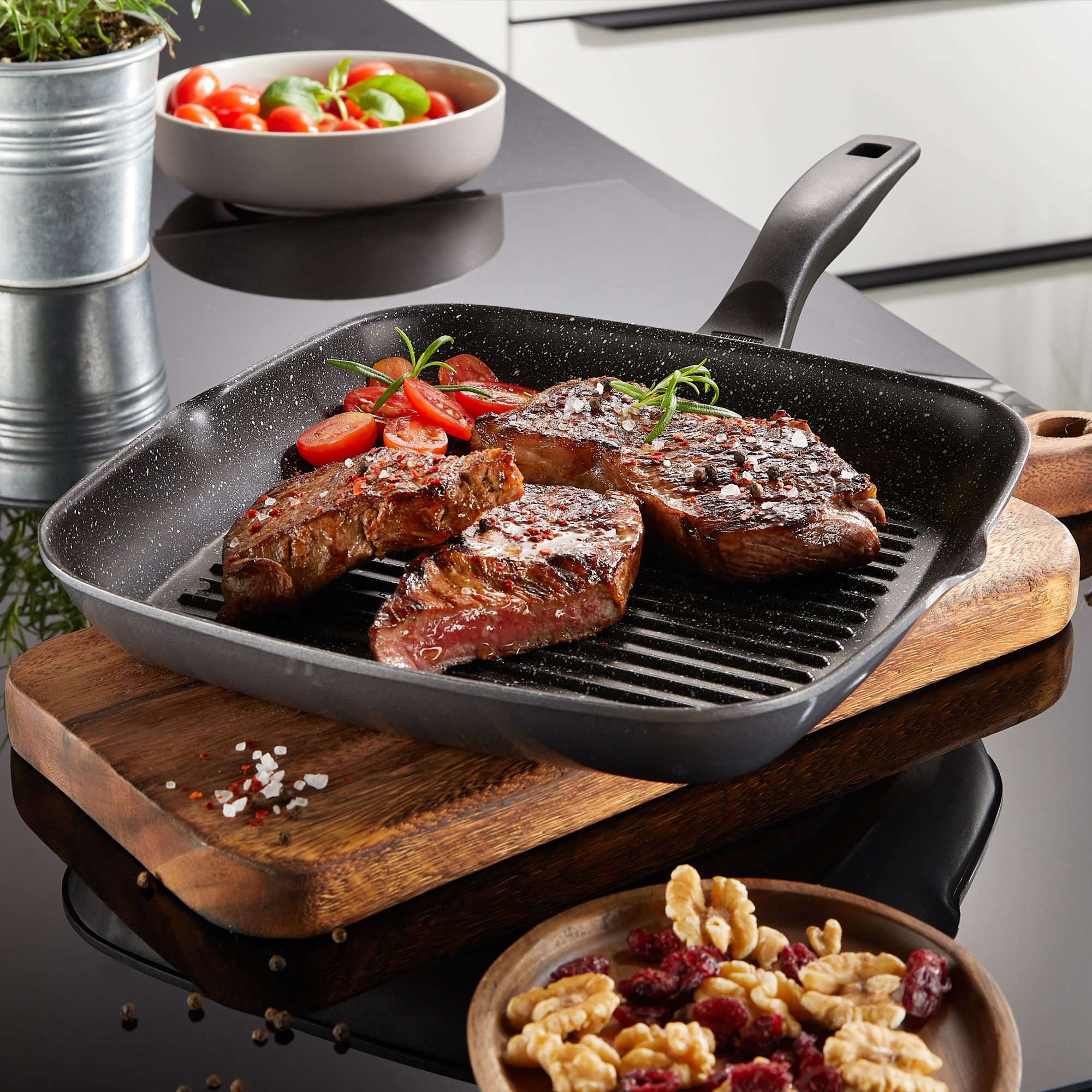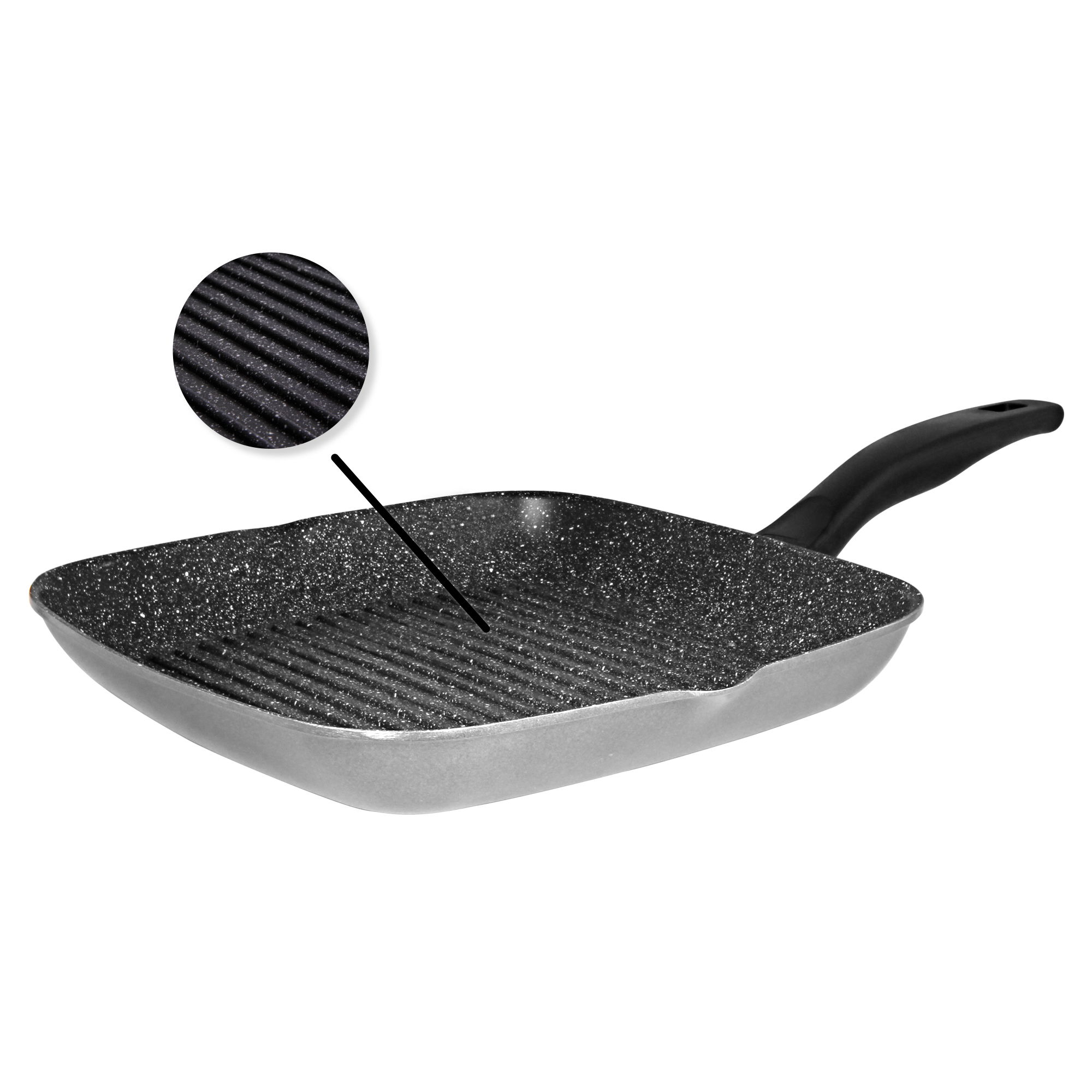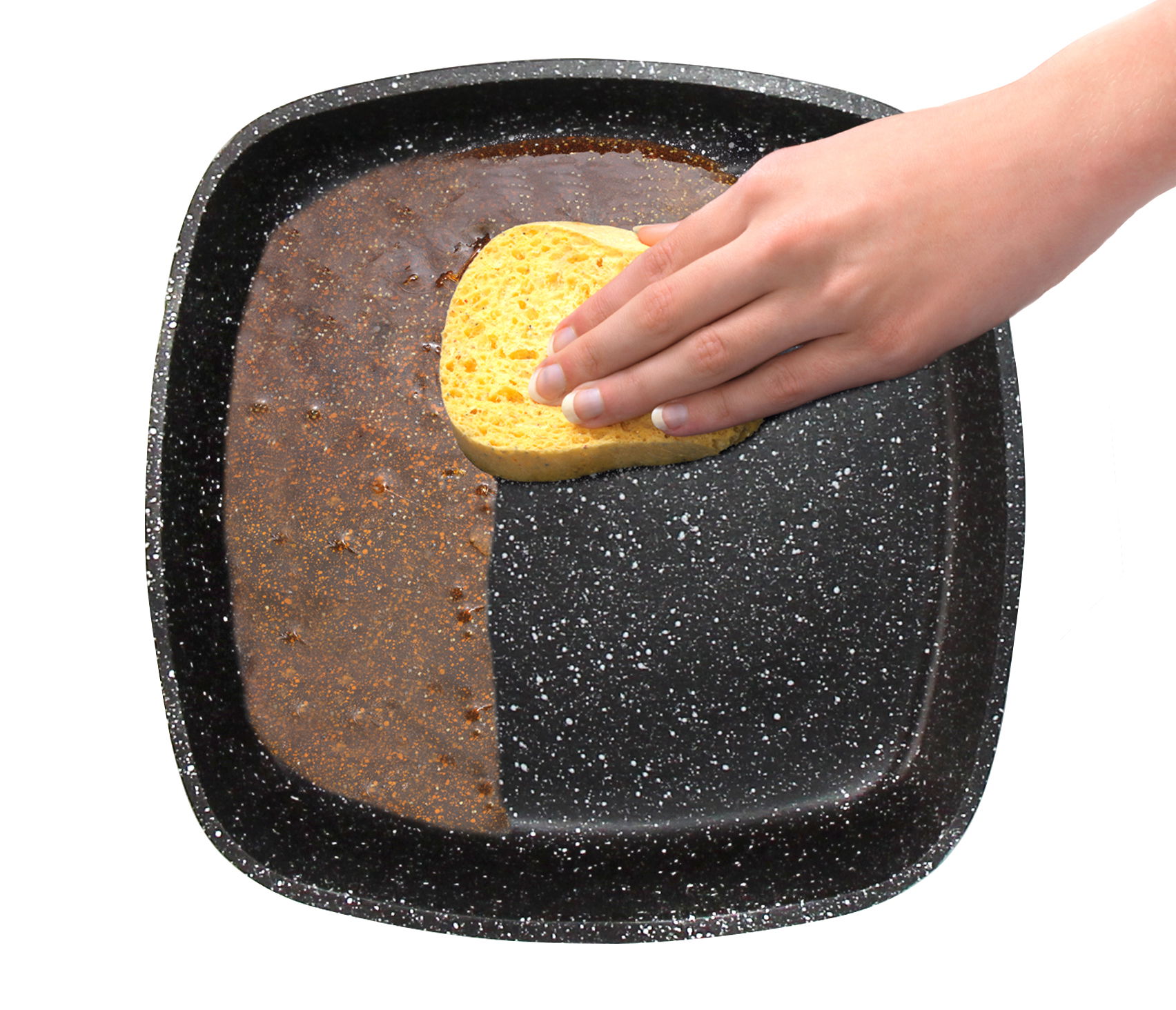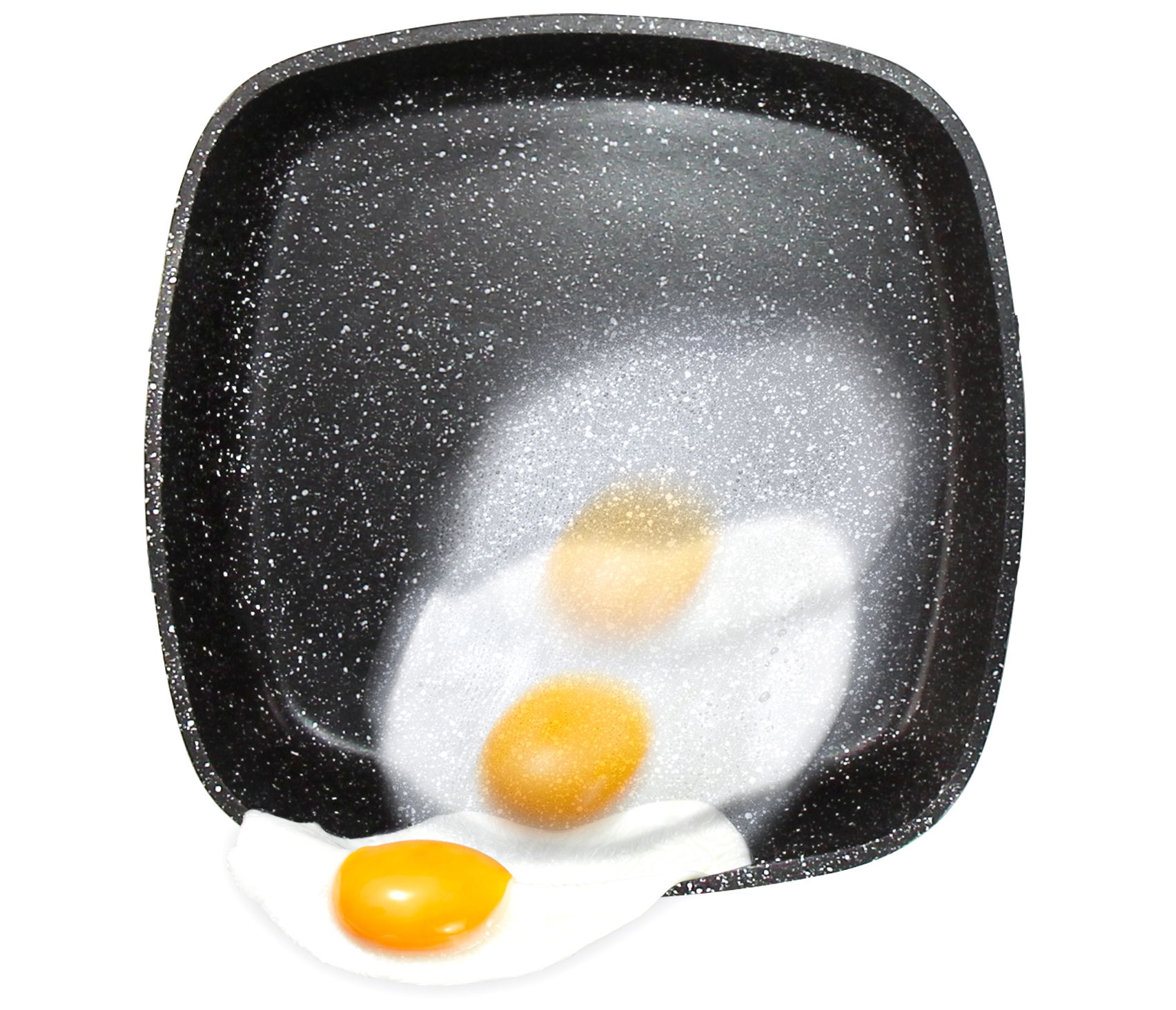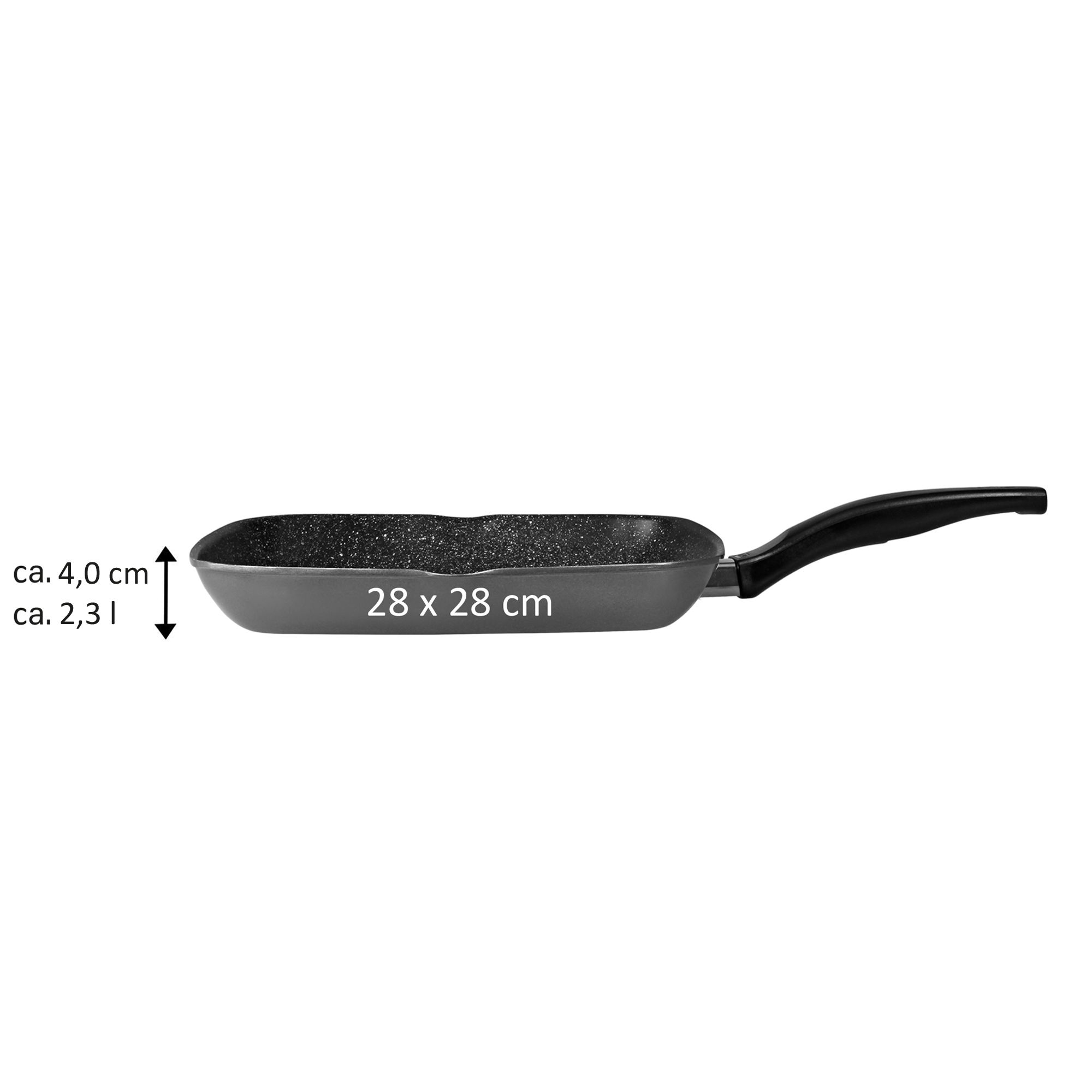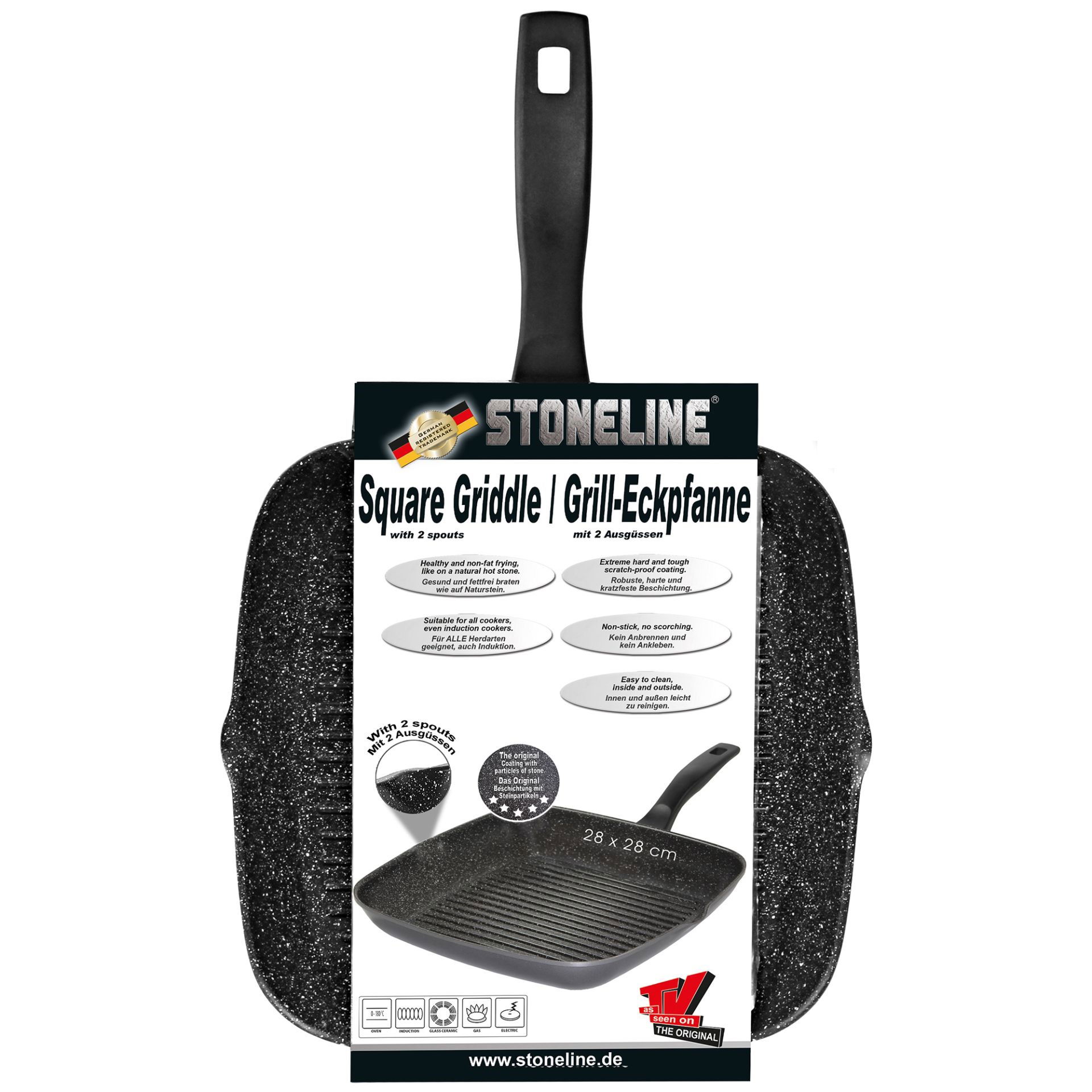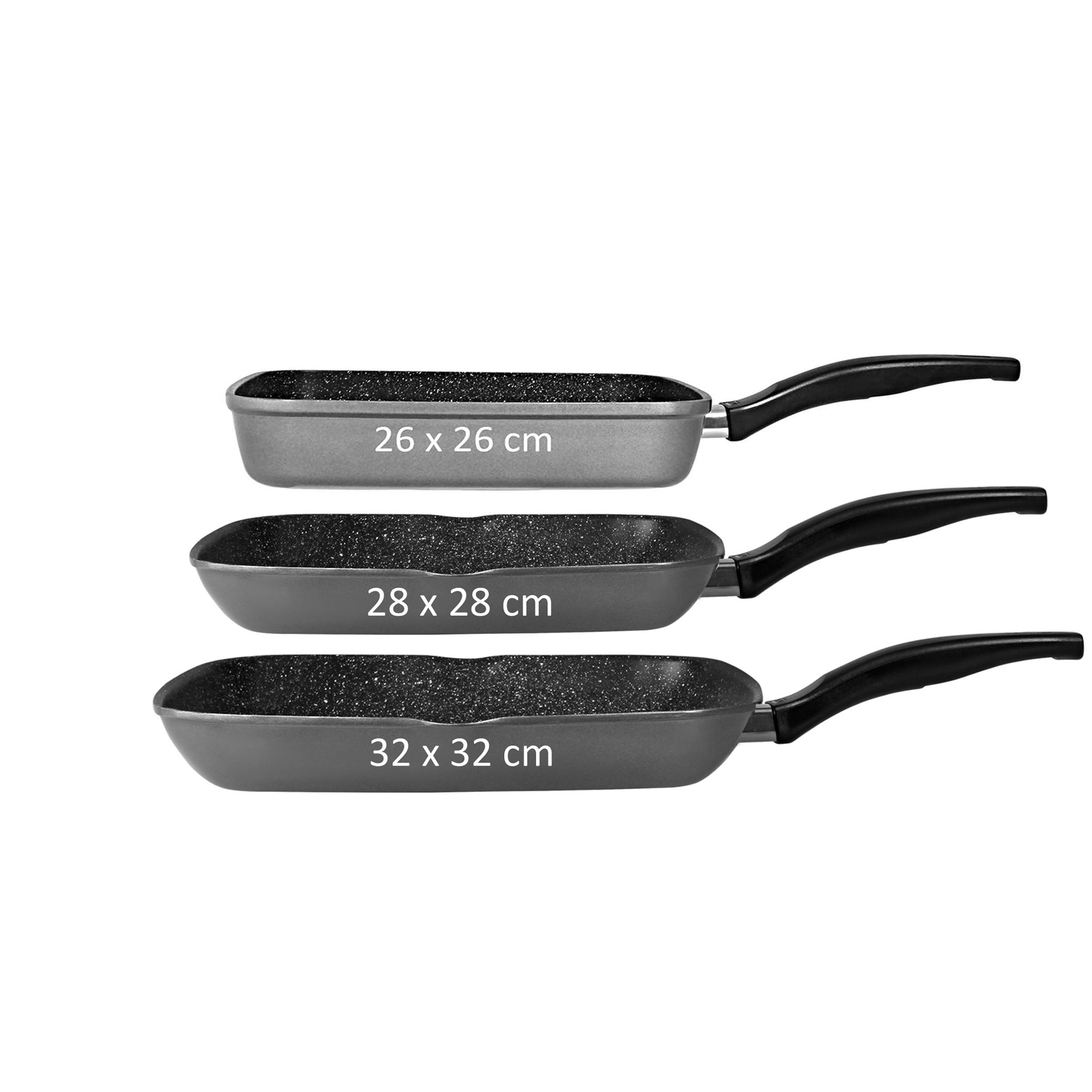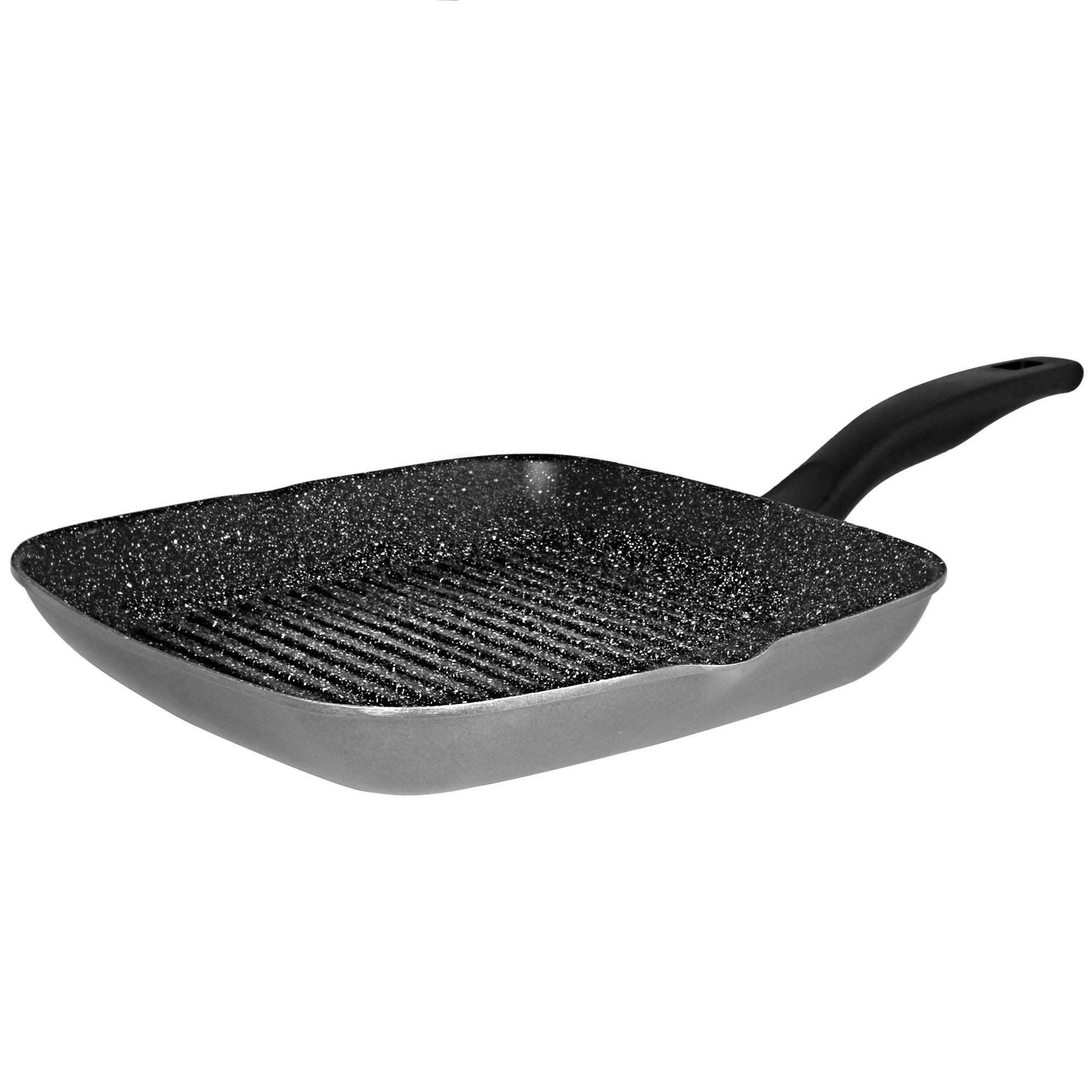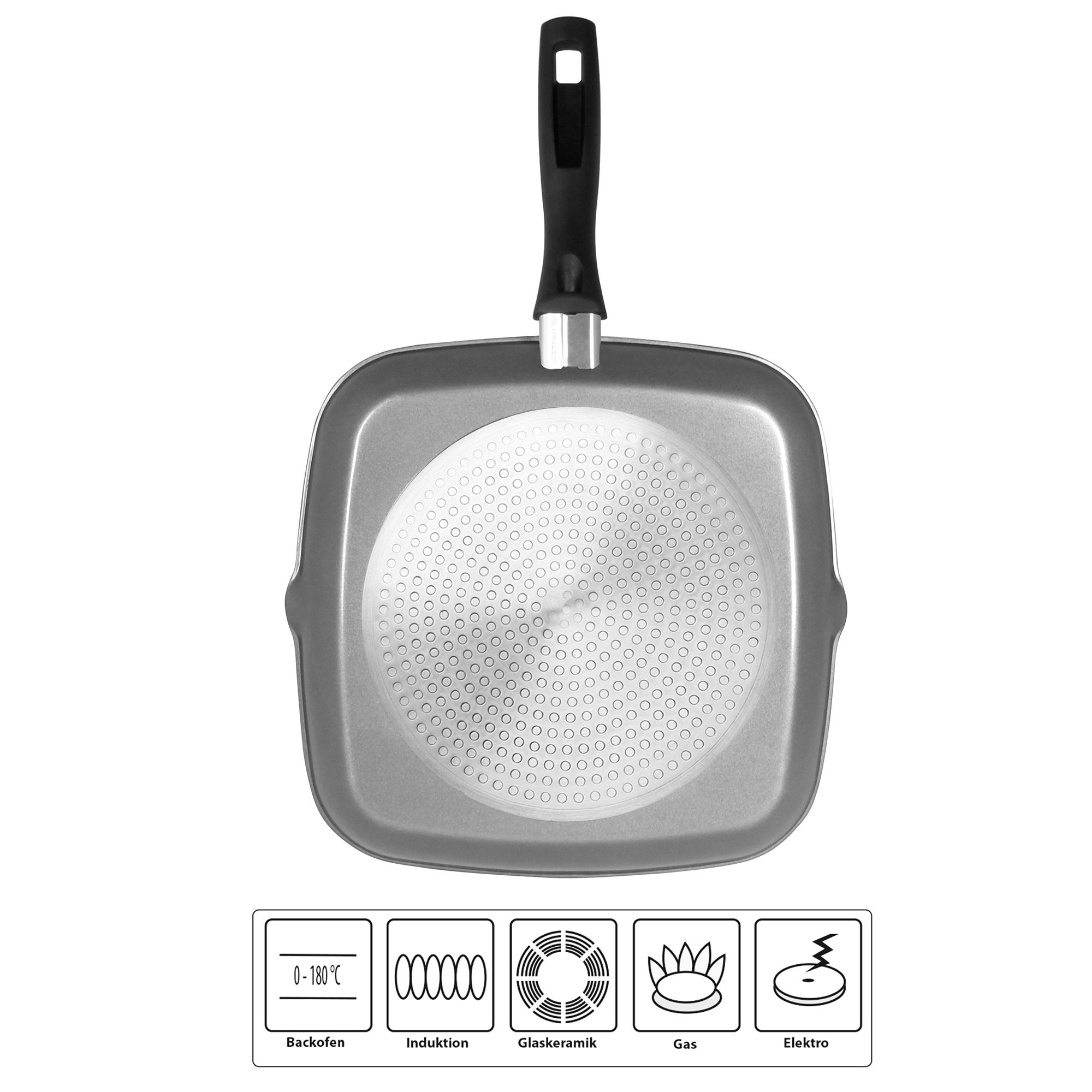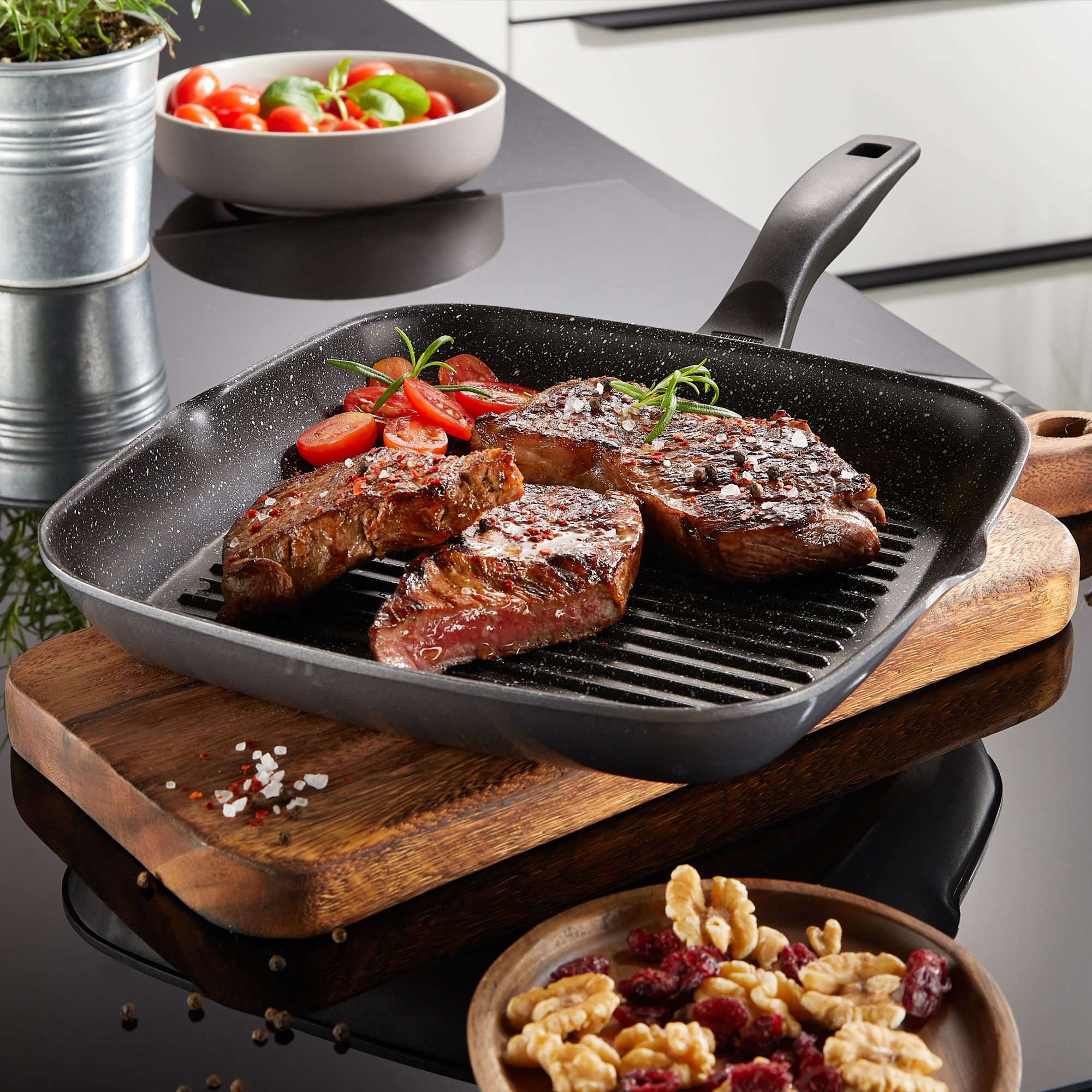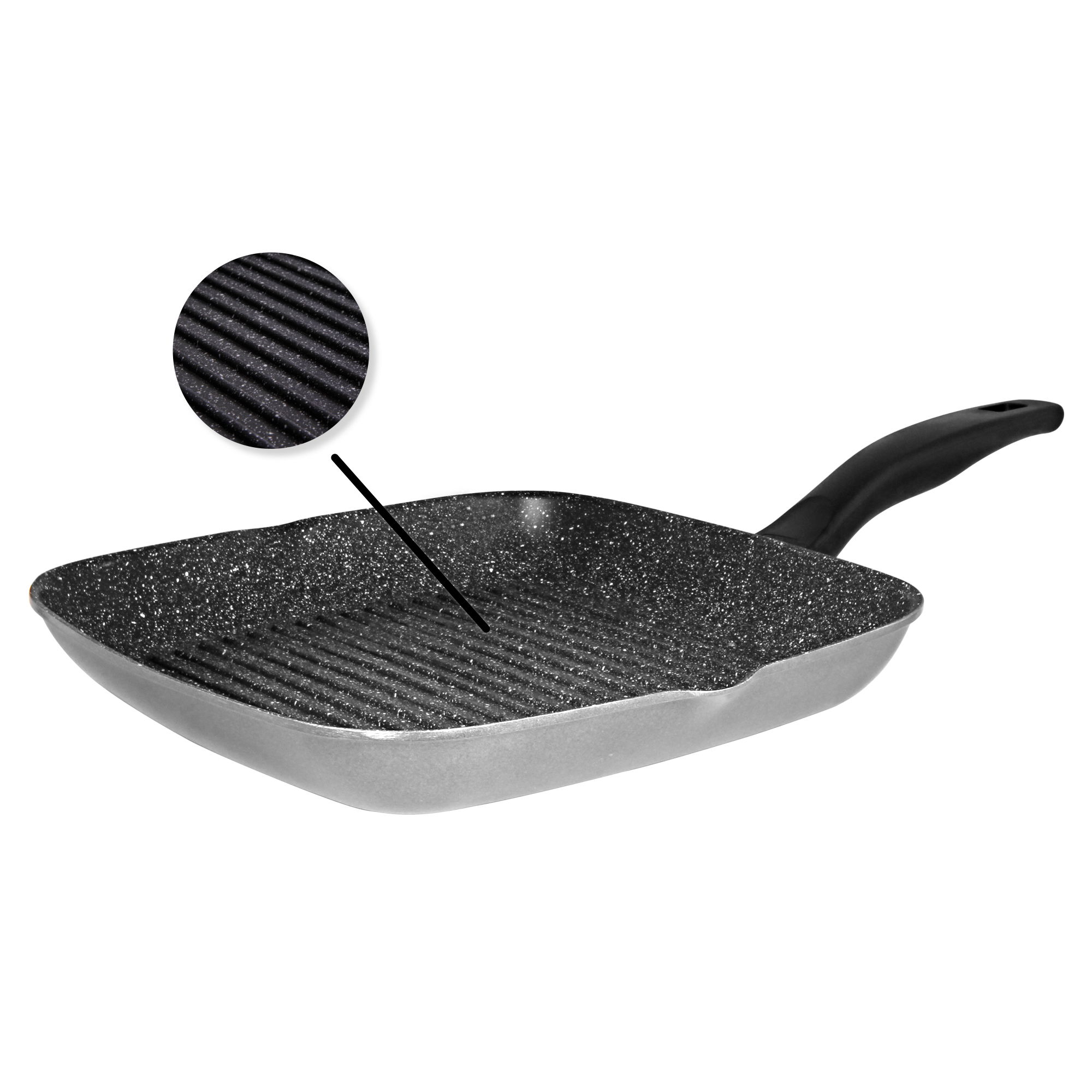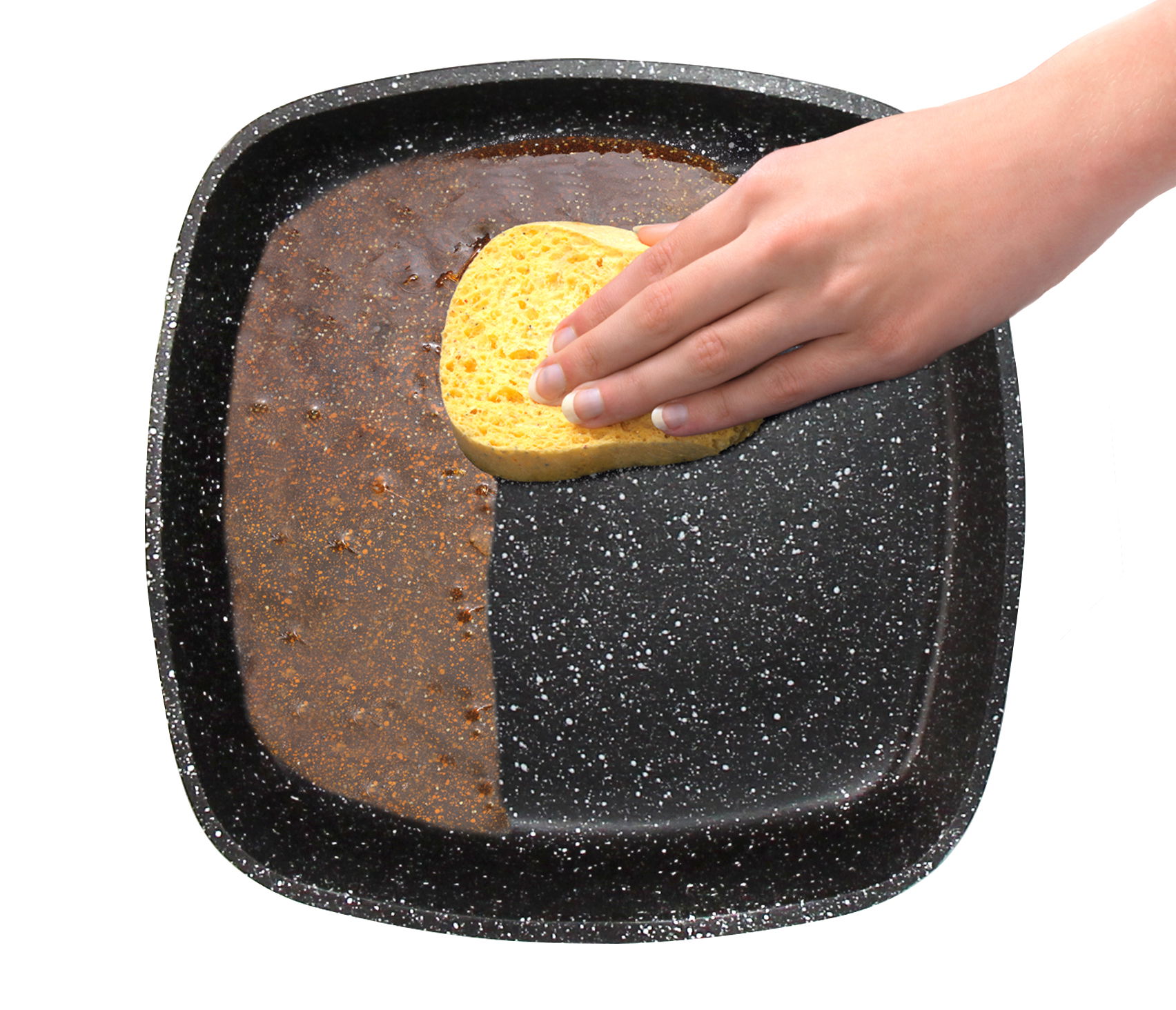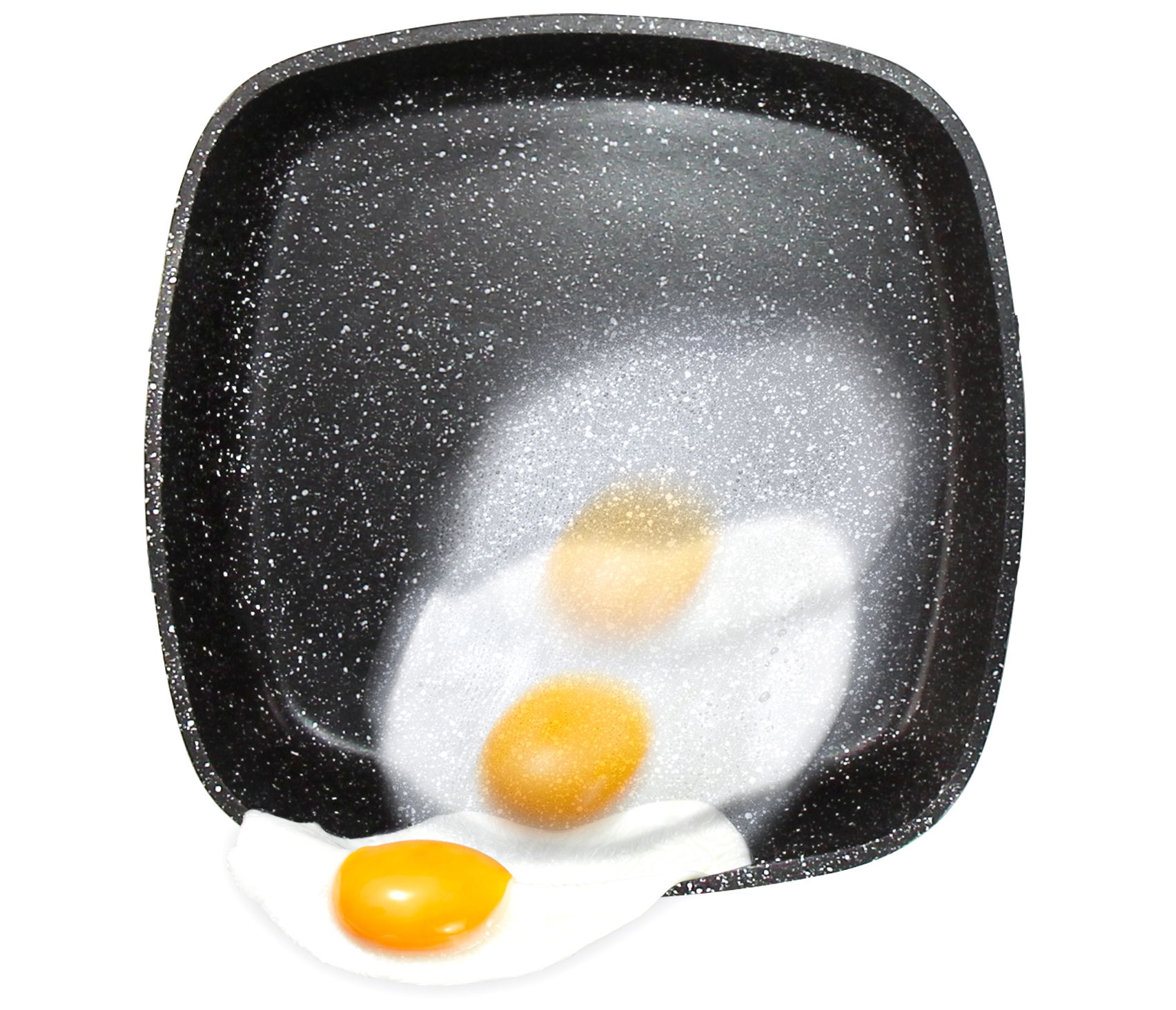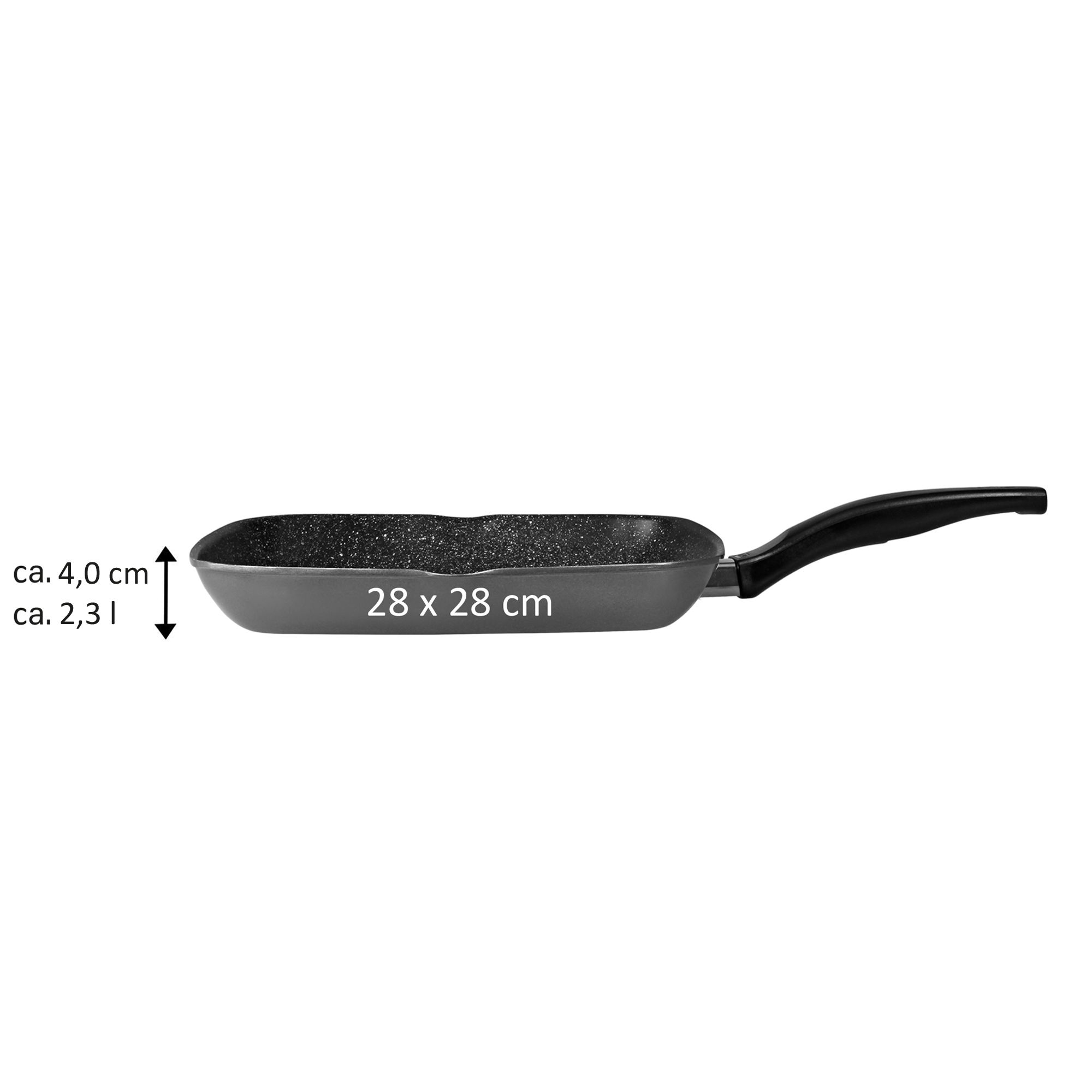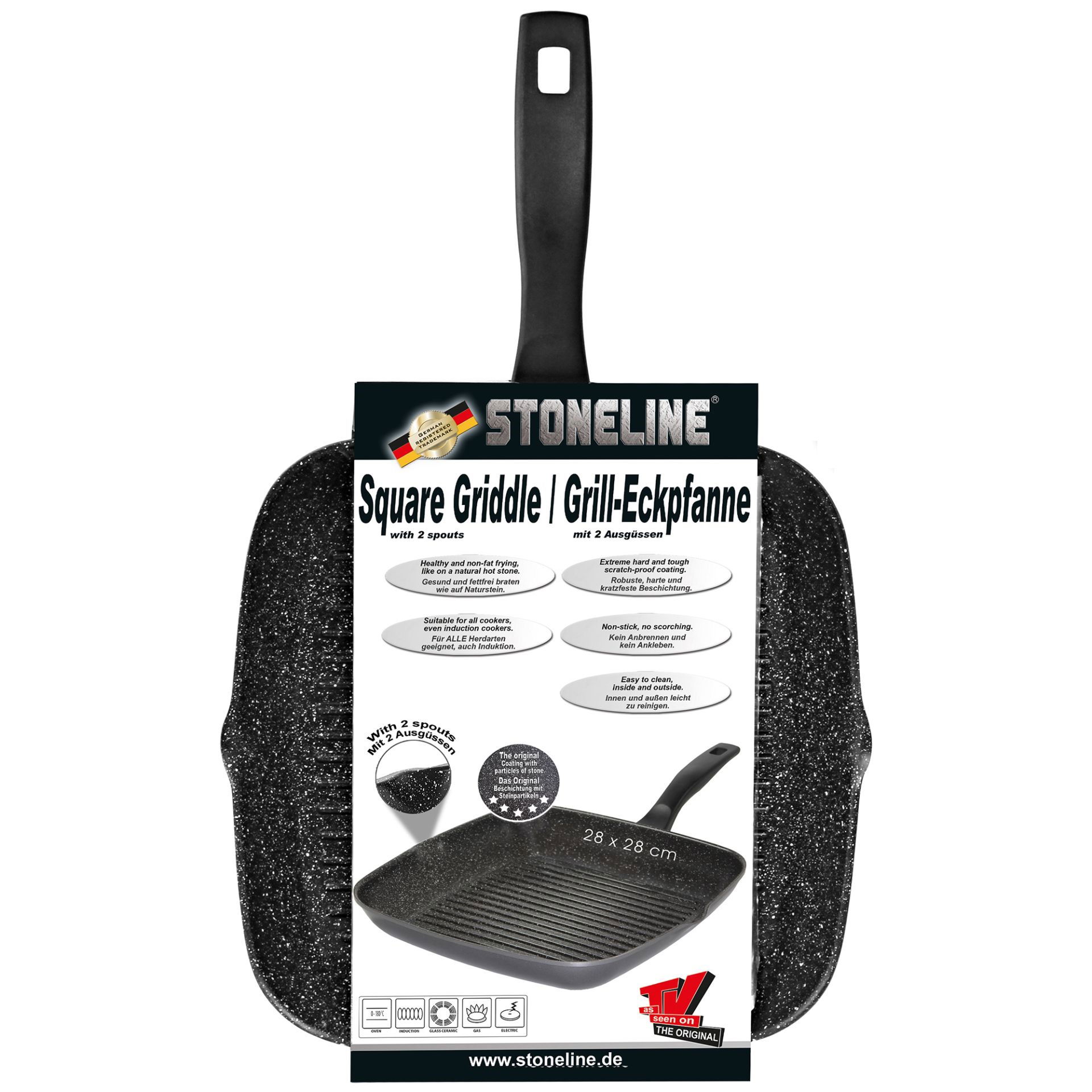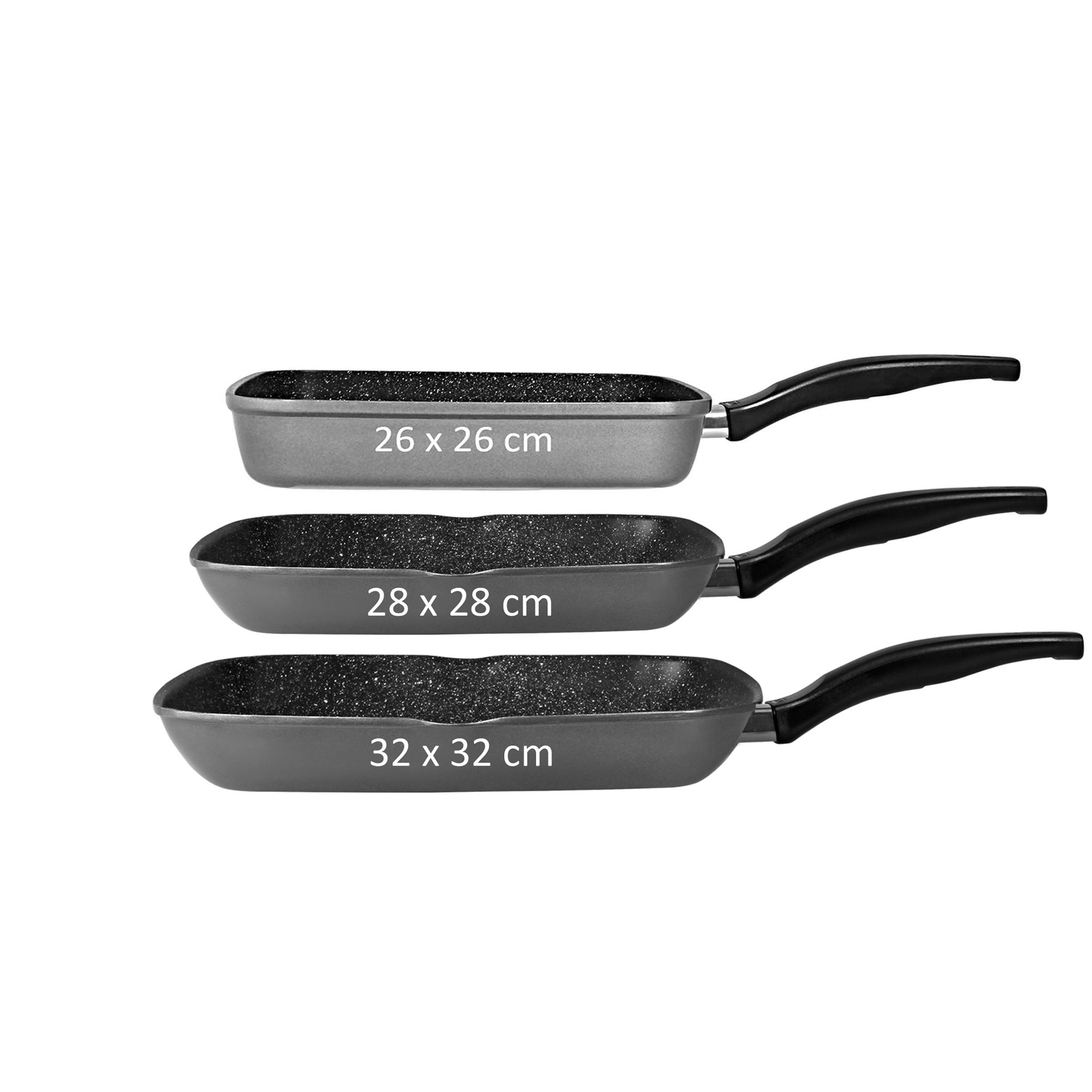 STONELINE® Grill pan 28 x 28 cm, with 2 spouts, pan non-stick coated, induction and oven-safe
€64.95*
%
Old price: €114.95*
You save 50,00 €
STONELINE® – The Original!
Healthy fat-free cooking and frying!
With this grill pan, you are perfectly equipped to satisfy small and big appetites.
The even heat distribution promises excellent grilling results.
Thanks to its angular shape, this grill pan offers over 30% more cooking surface compared to a round 28 cm frying pan!
Practical feature: Two pouring lips on the sides allow you to pour off roast juices or fats cleanly.
Thanks to the special STONELINE® non-stick coating, your dishes can be prepared with or without frying oil or fat, and they release easily from the cookware without sticking.
It doesn't matter whether you're cooking on ceramic glass, induction, electric, or gas.
Cookware with the original STONELINE® coating doesn't accumulate stubborn residues, and easy hand washing saves you time and effort.
1 grill pan, approximately 28 x 28 cm, height: approximately 4.0 cm, capacity: approximately 2.3 l
The key advantages of STONELINE® cookware at a glance:
World's only non-stick coating with real stone particles
Scratch-resistant STONELINE® non-stick coating
Cook and fry without fat and oil, preserving vitamins
Optimal frying results and crispy searing of meat
Suitable for vegetarians too: vegetables stay crisp and juicy
No burning or sticking
Super easy to clean
Extra strong, warp-free base
Base thickness: 4.5 mm
Suitable for all types of stovetops, including induction
Oven-safe up to 180°C
Material: Cast aluminum
Year-round grilling pleasure: Add delicious variety to your kitchen with our grill pans – no matter the weather.
The grill ridges on the pan's bottom create distinctive grill marks on your food.
Excess fat and juices collect in the grooves at the bottom while the food is elevated.
Whether it's steaks, vegetable strips, fish fillets, or shrimp, this grill pan will make everything taste wonderfully like summer.
Our tip: Let steaks rest in the oven or finish by broiling with cheese after searing.
Cleaning and Care Tips:
Before first use, we recommend thoroughly washing your cookware or bakeware with a little water and mild dish soap.
Then, apply a few drops of cooking oil to the coating using a paper towel.
For continued use, you can avoid using fat or oil!
Thanks to the Easy-Clean effect, hand washing is recommended. Simply wipe with hot water, dish soap, and a soft sponge.
Coating:

Non-stick coating

Content:

from 2 l to 3 l

, from 3 l to 4 l

, up to 1 l

Handle:

Fixed

Height:

2 to 5 cm

, 5 to 10 cm

Length / Width:

16 x 16 cm

, 28 x 28 cm

, 32 x 32 cm

Lid:

No

Oven suitable until:

150 °C

, 180 °C

Series:

Classic

Type:

Griddle pans and grill baskets