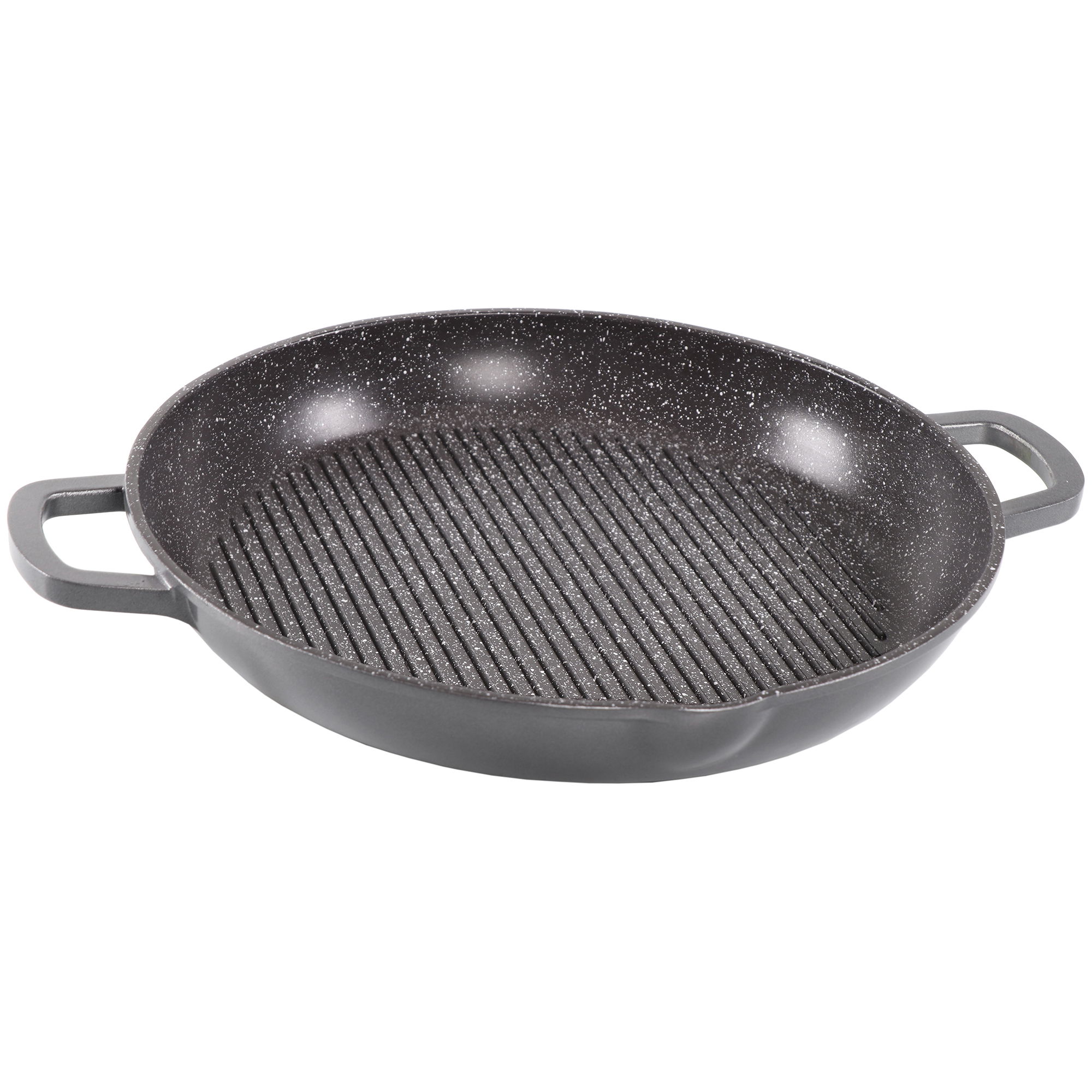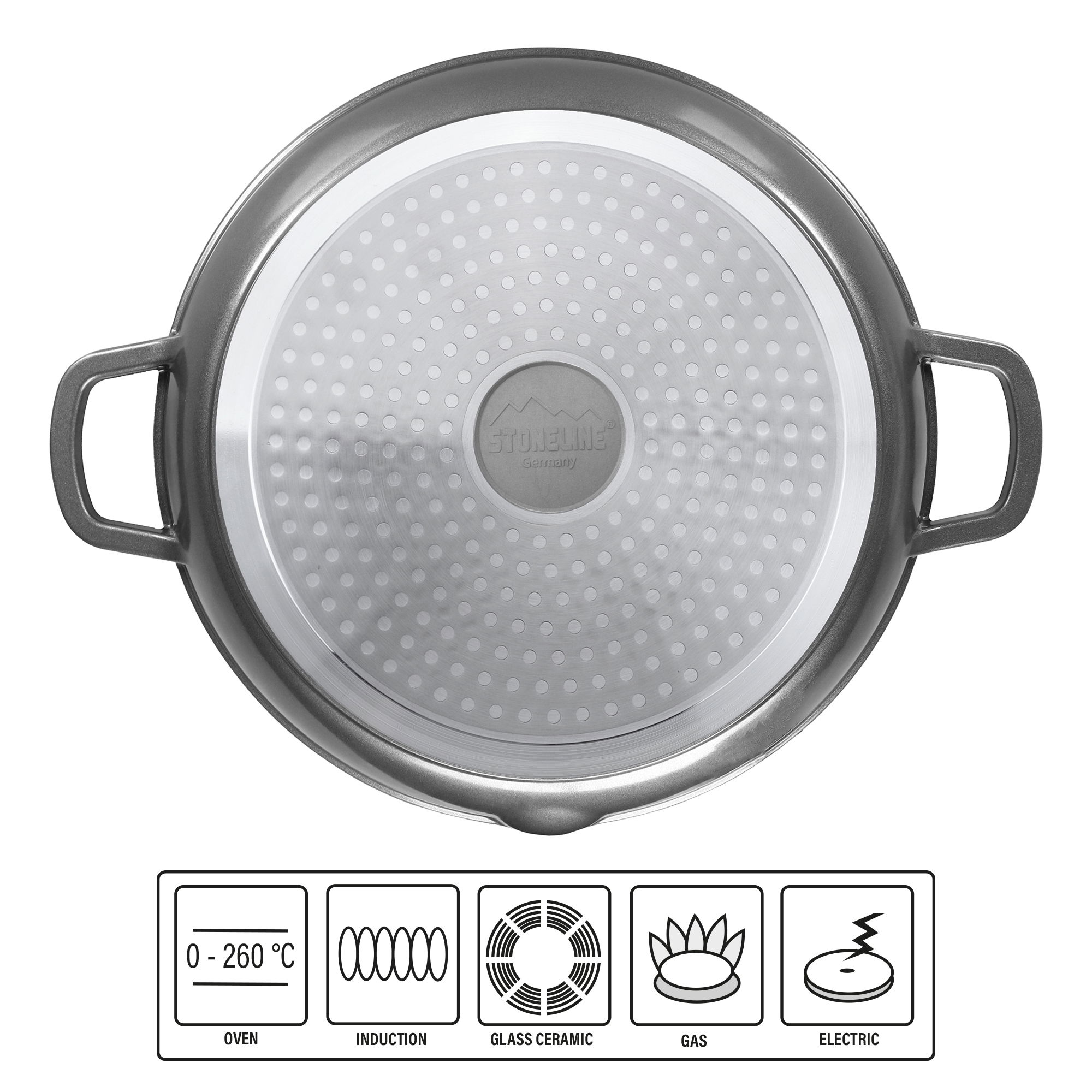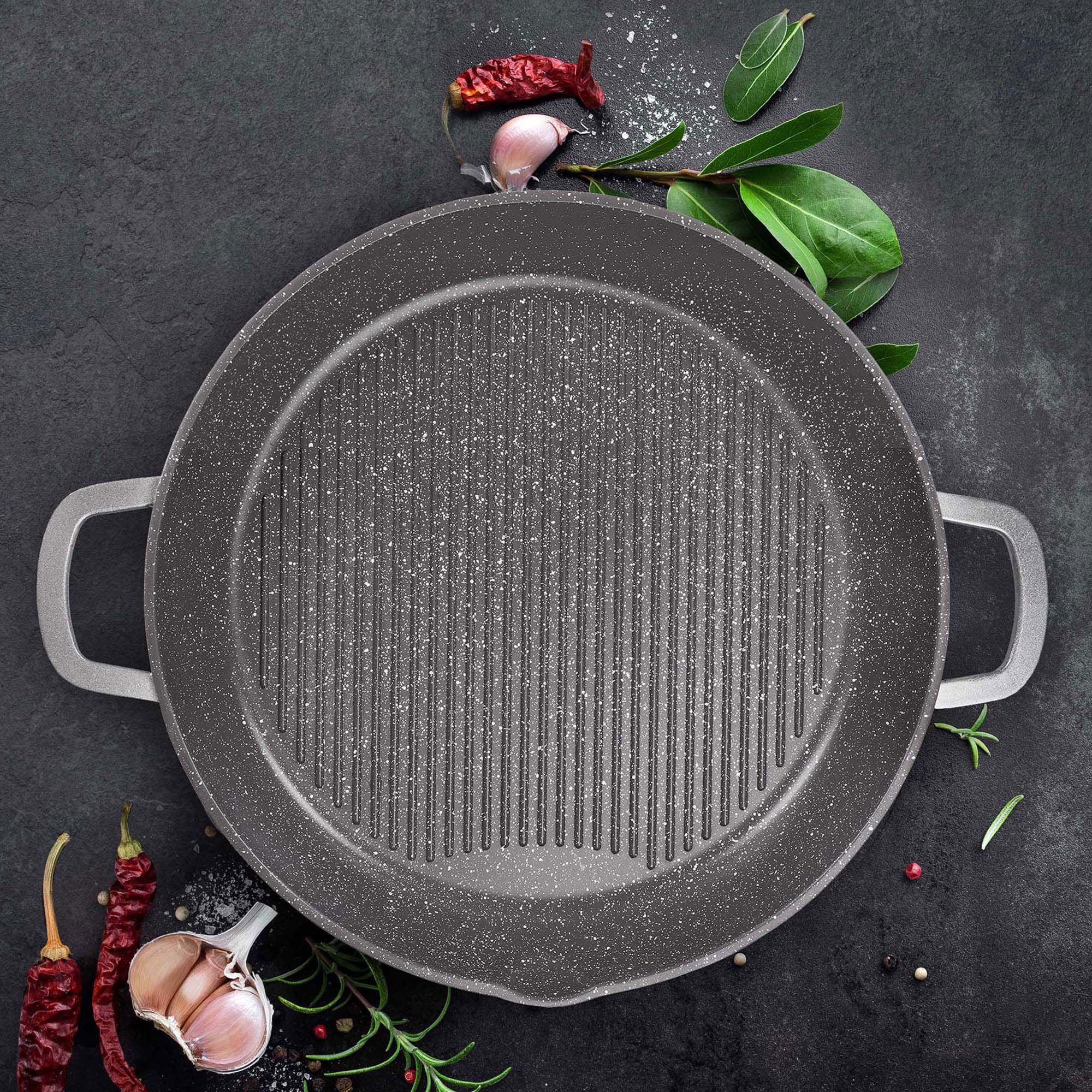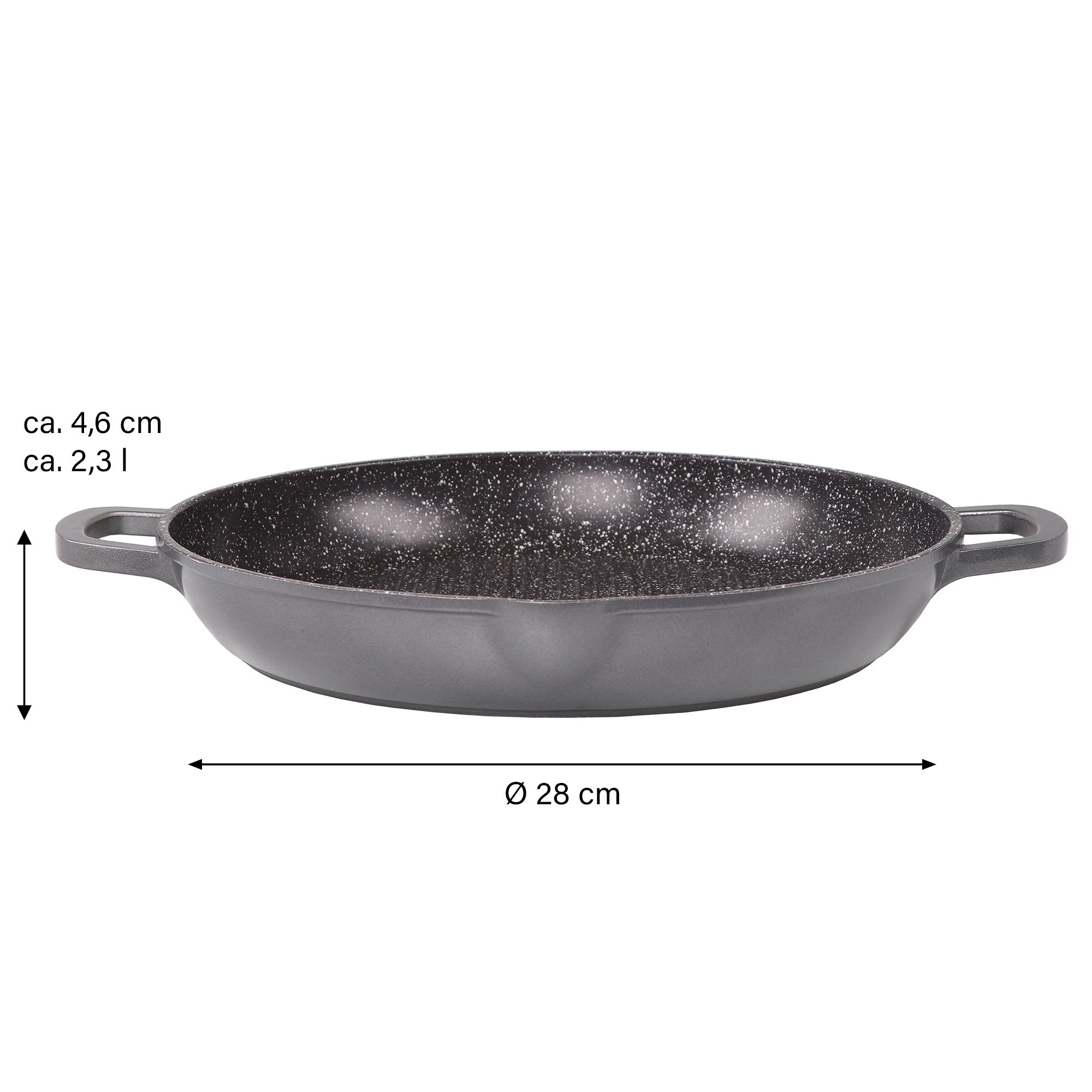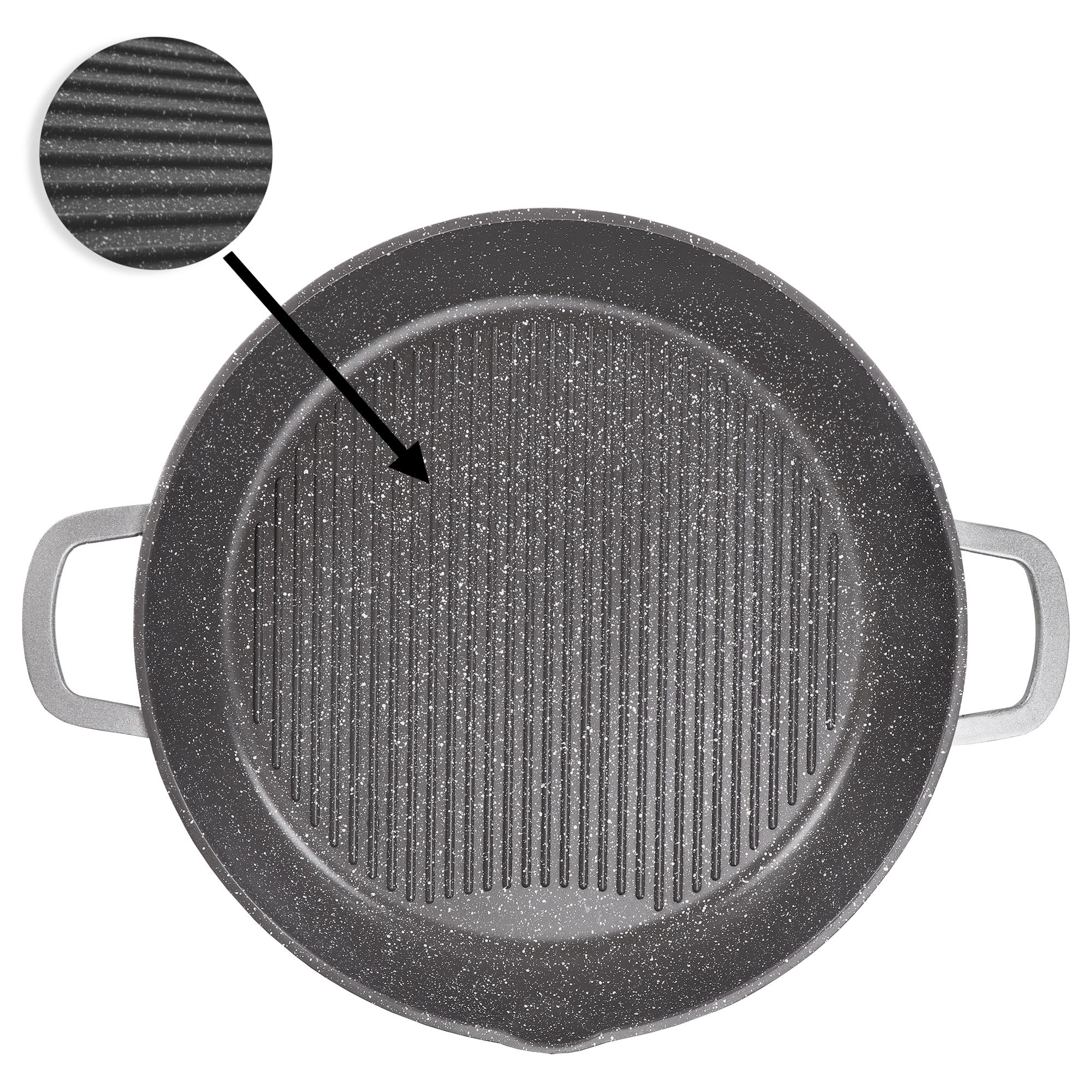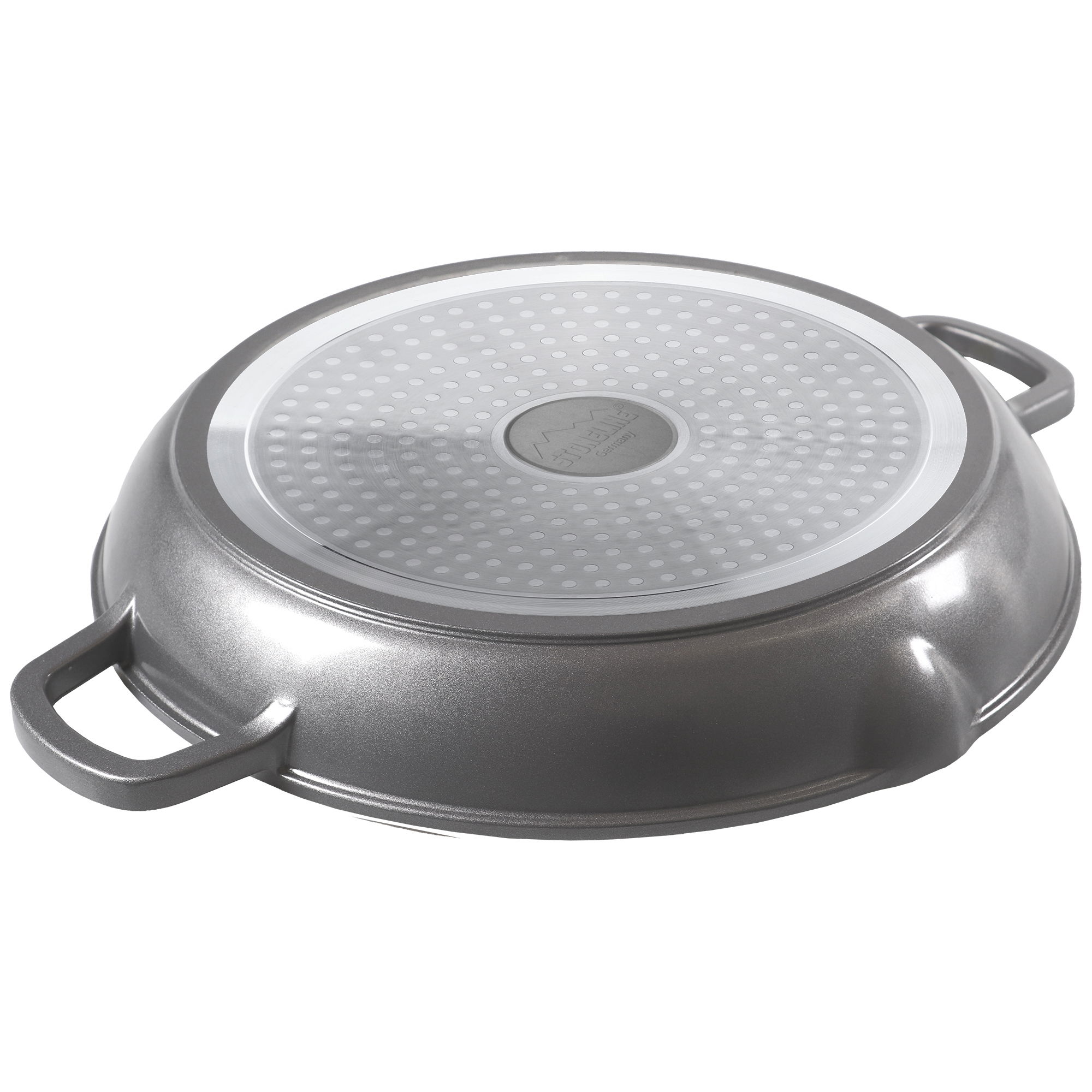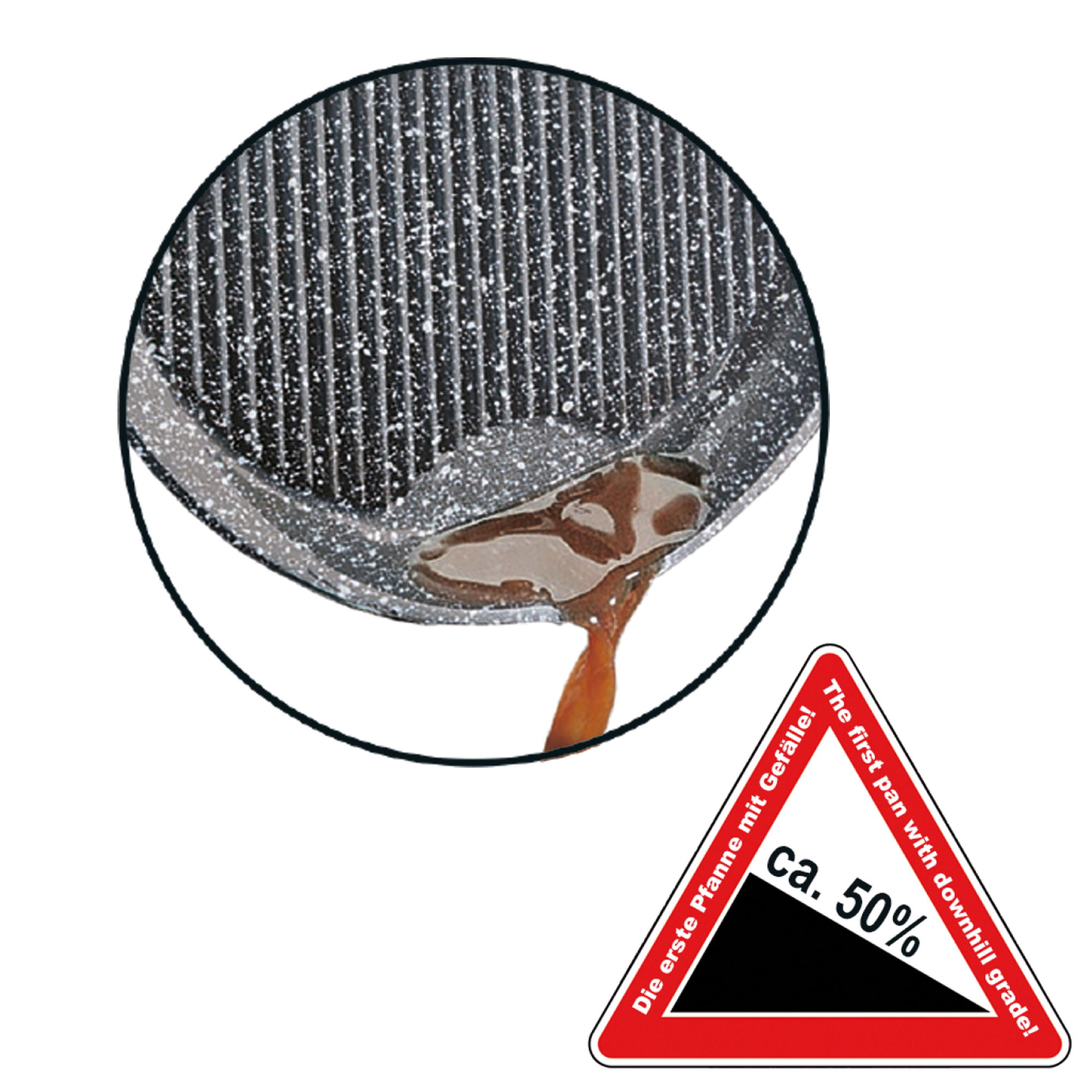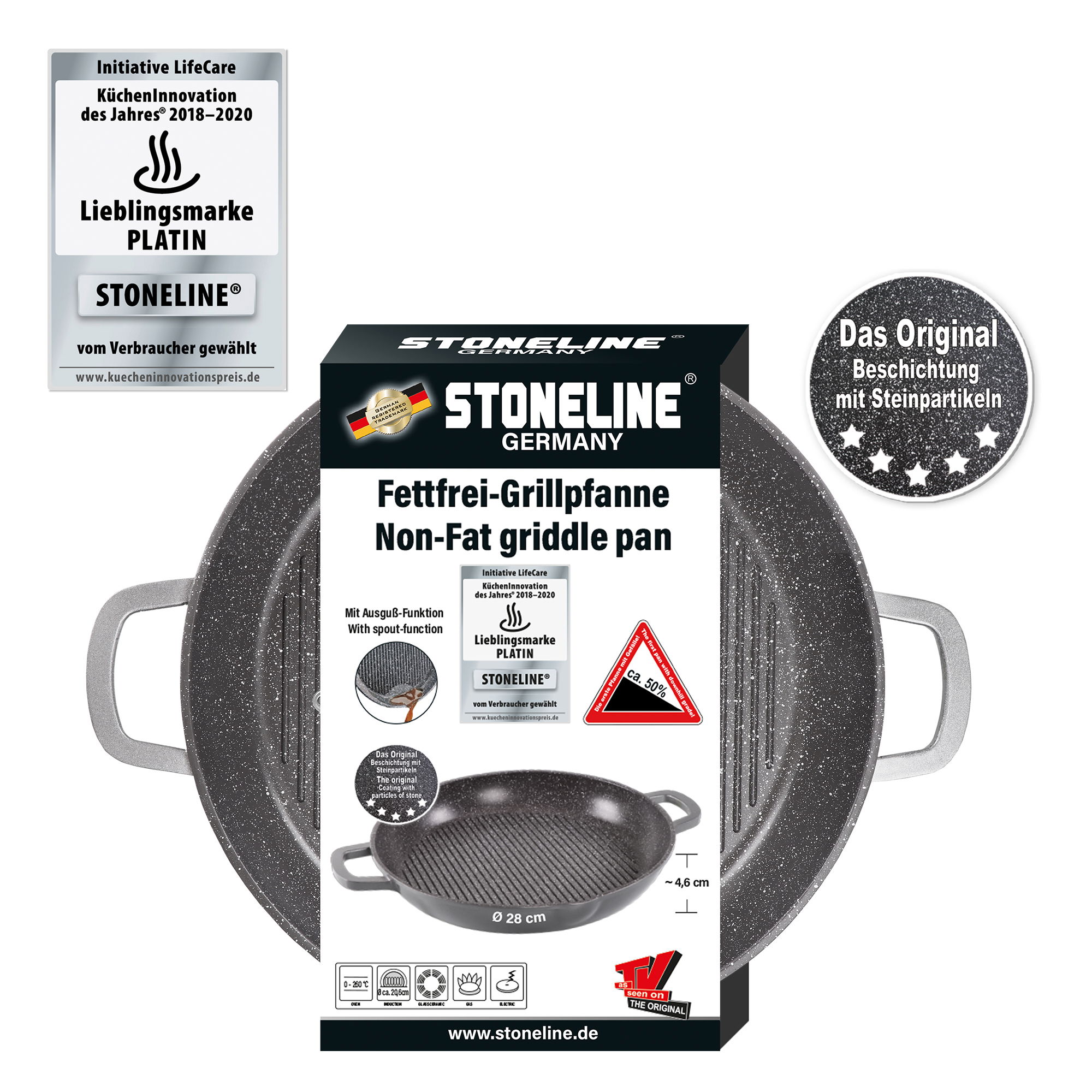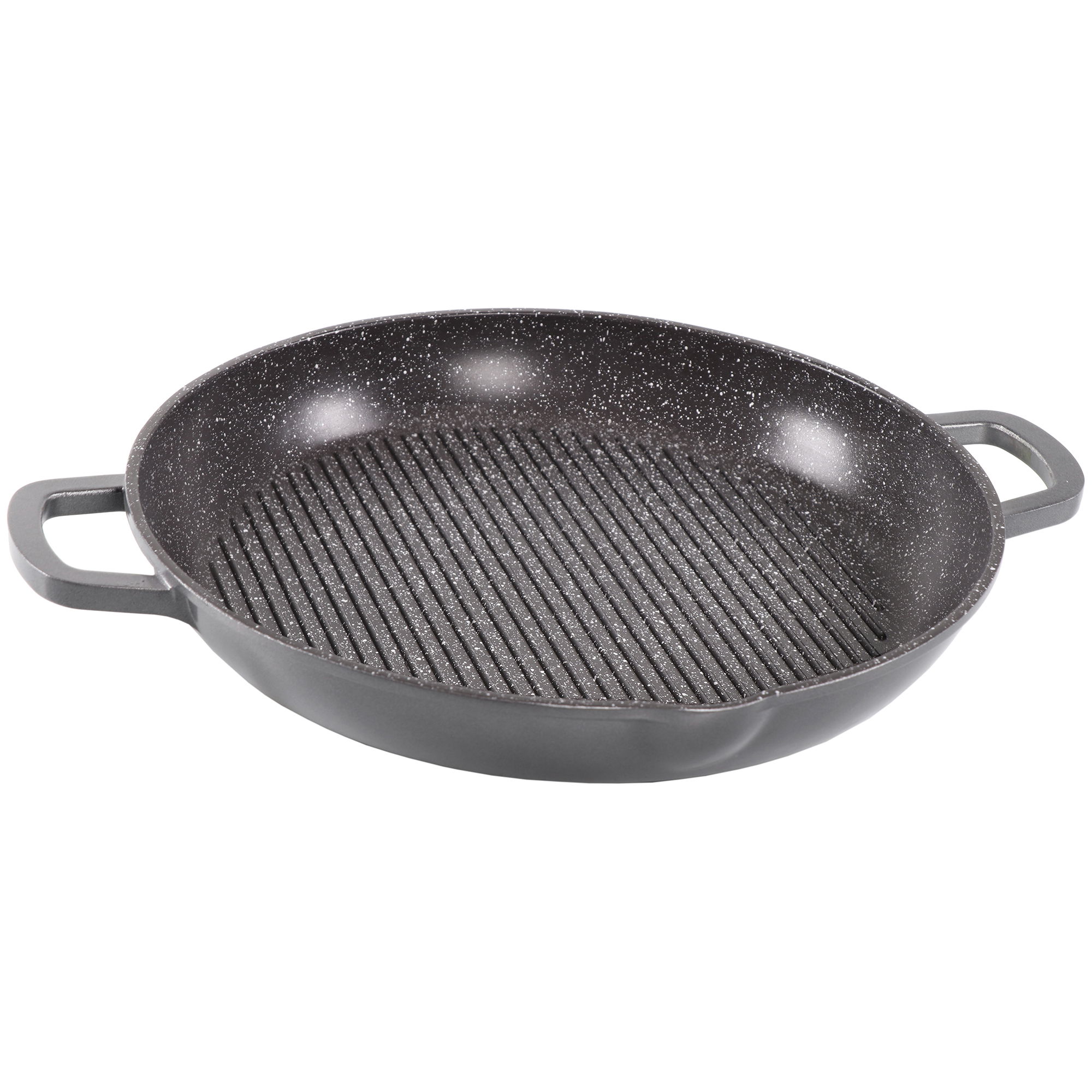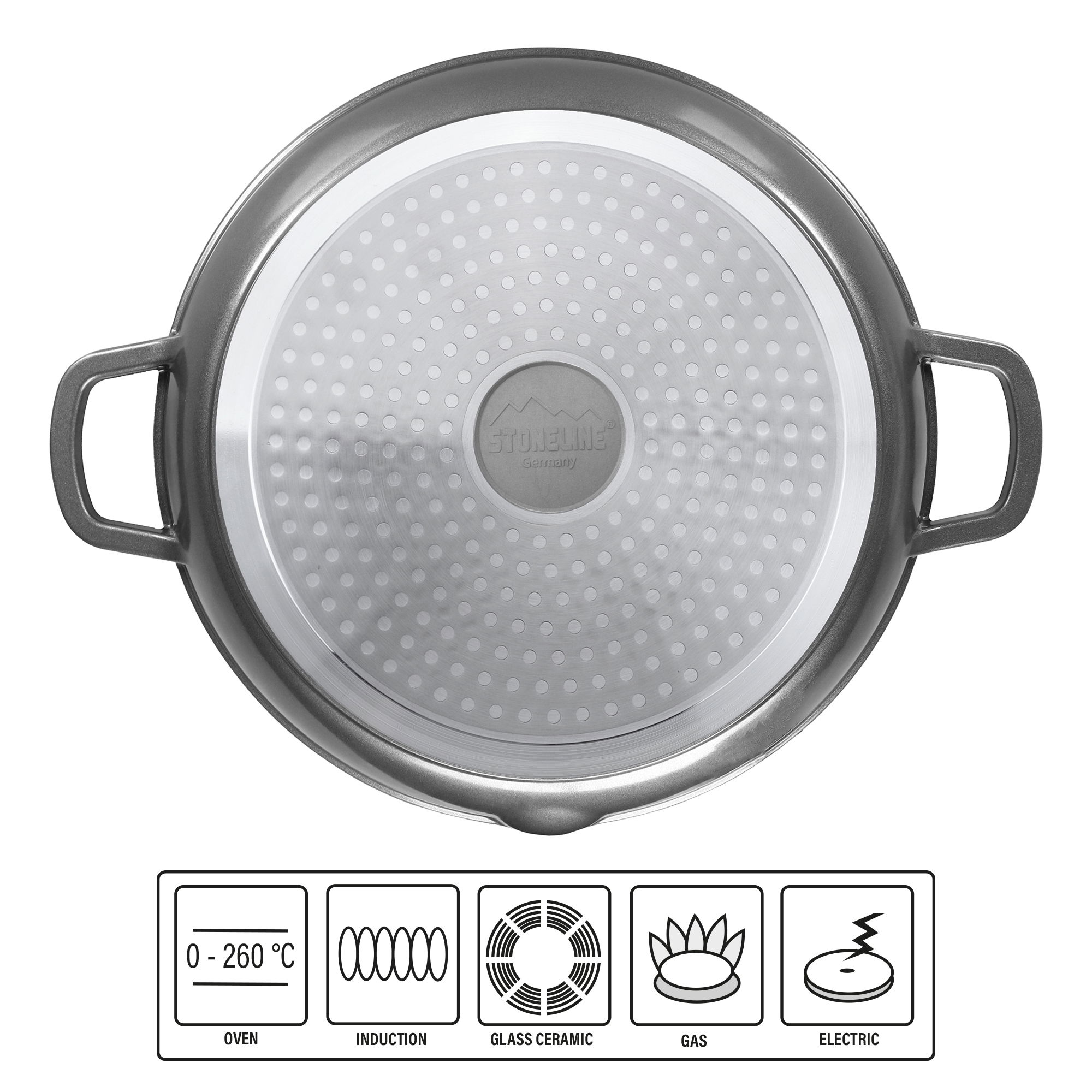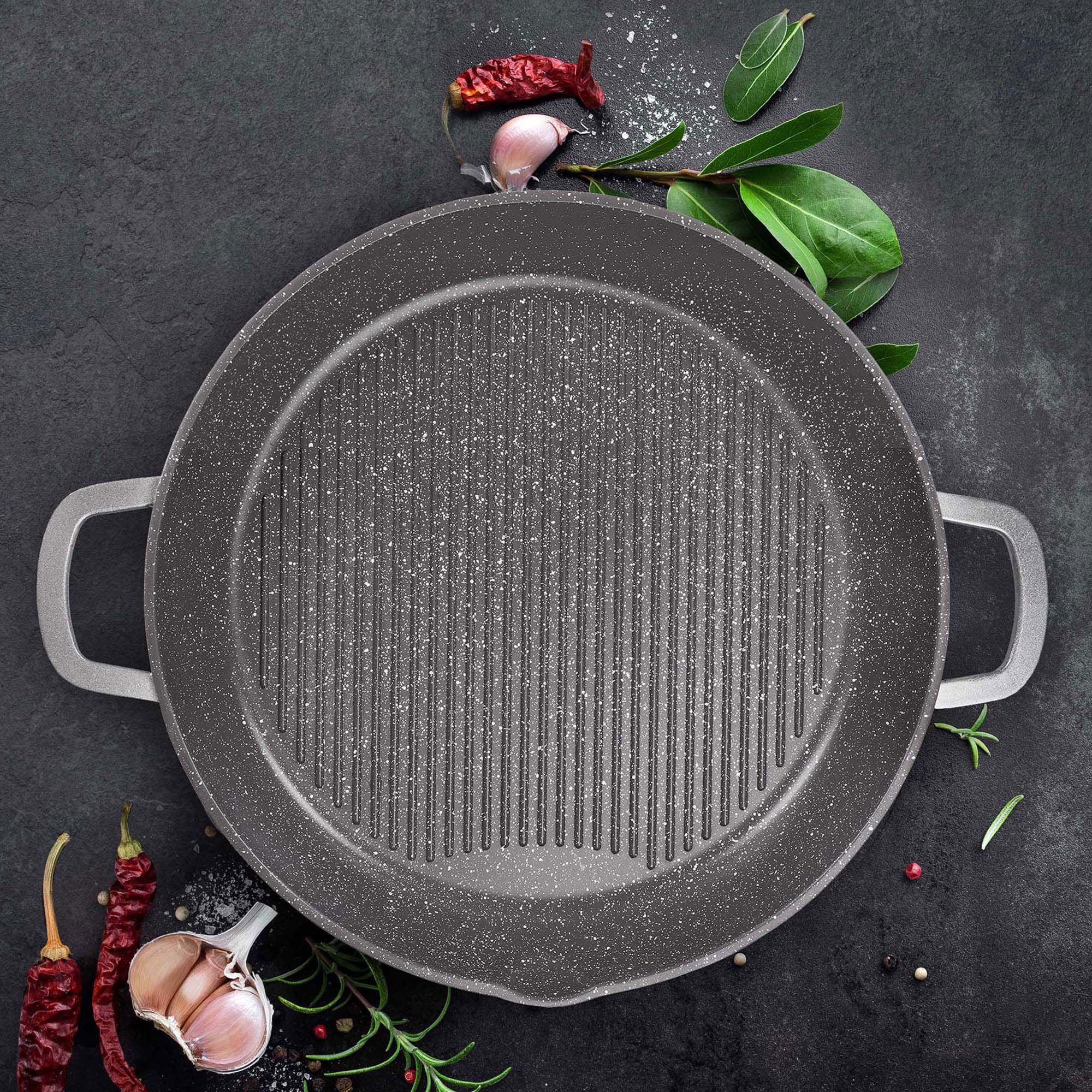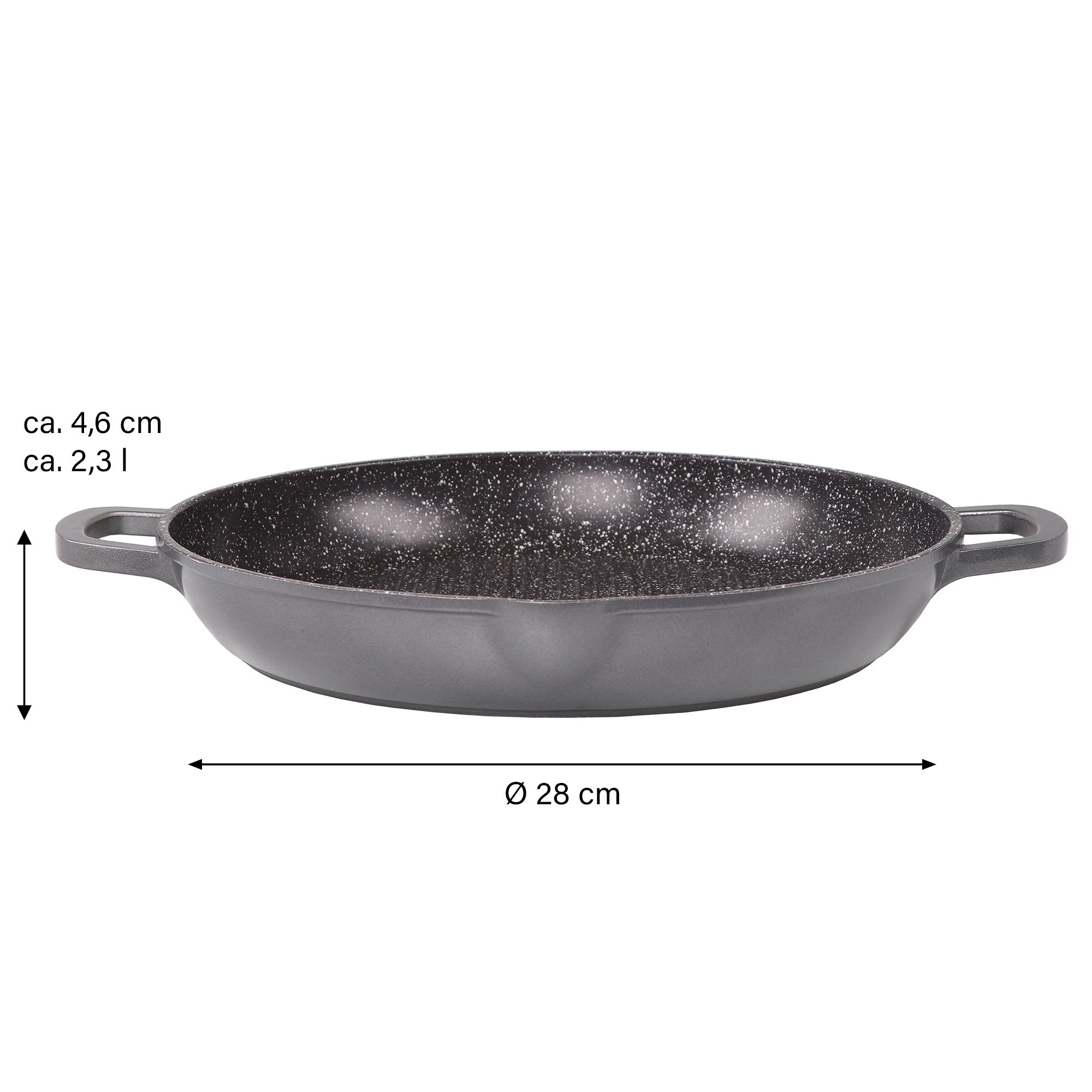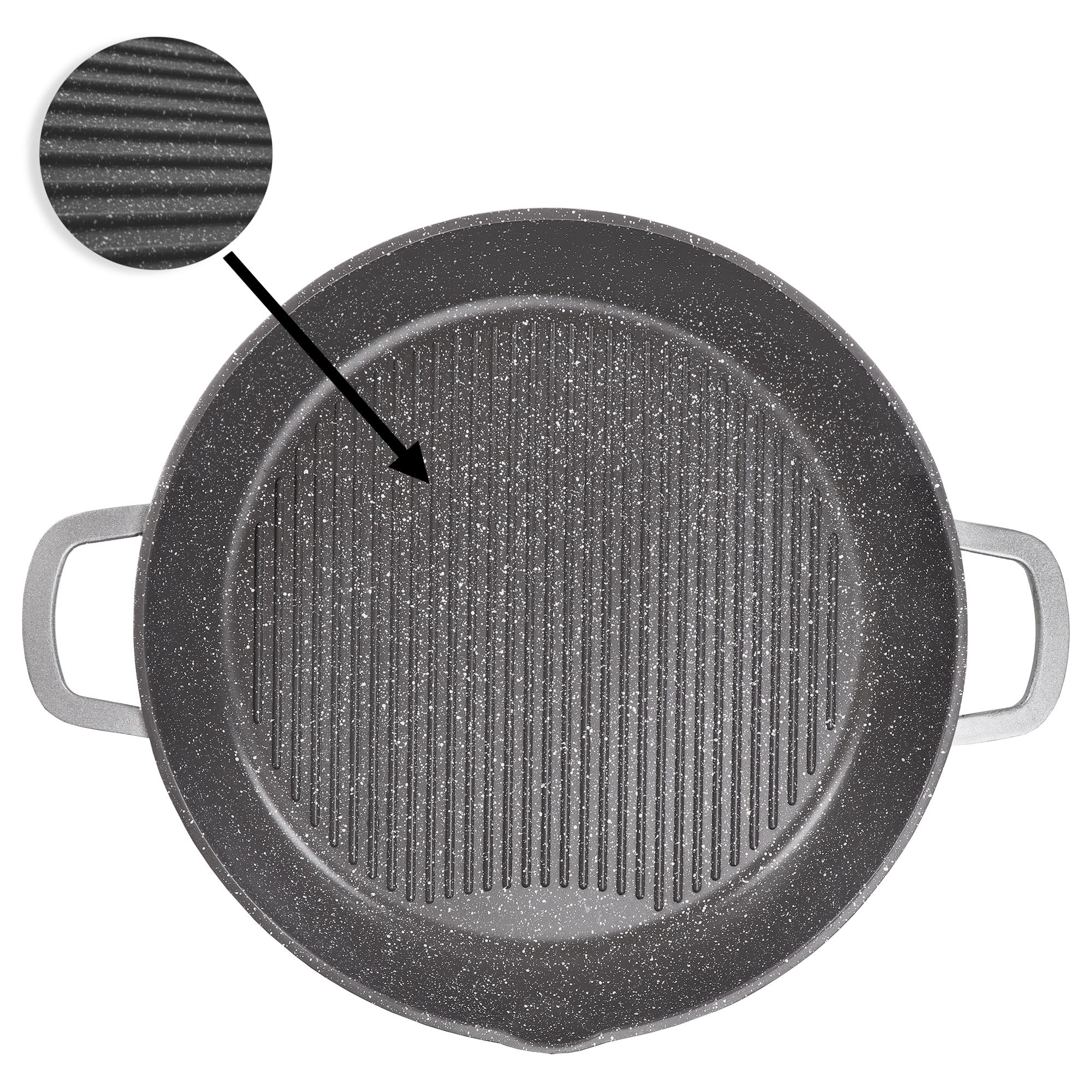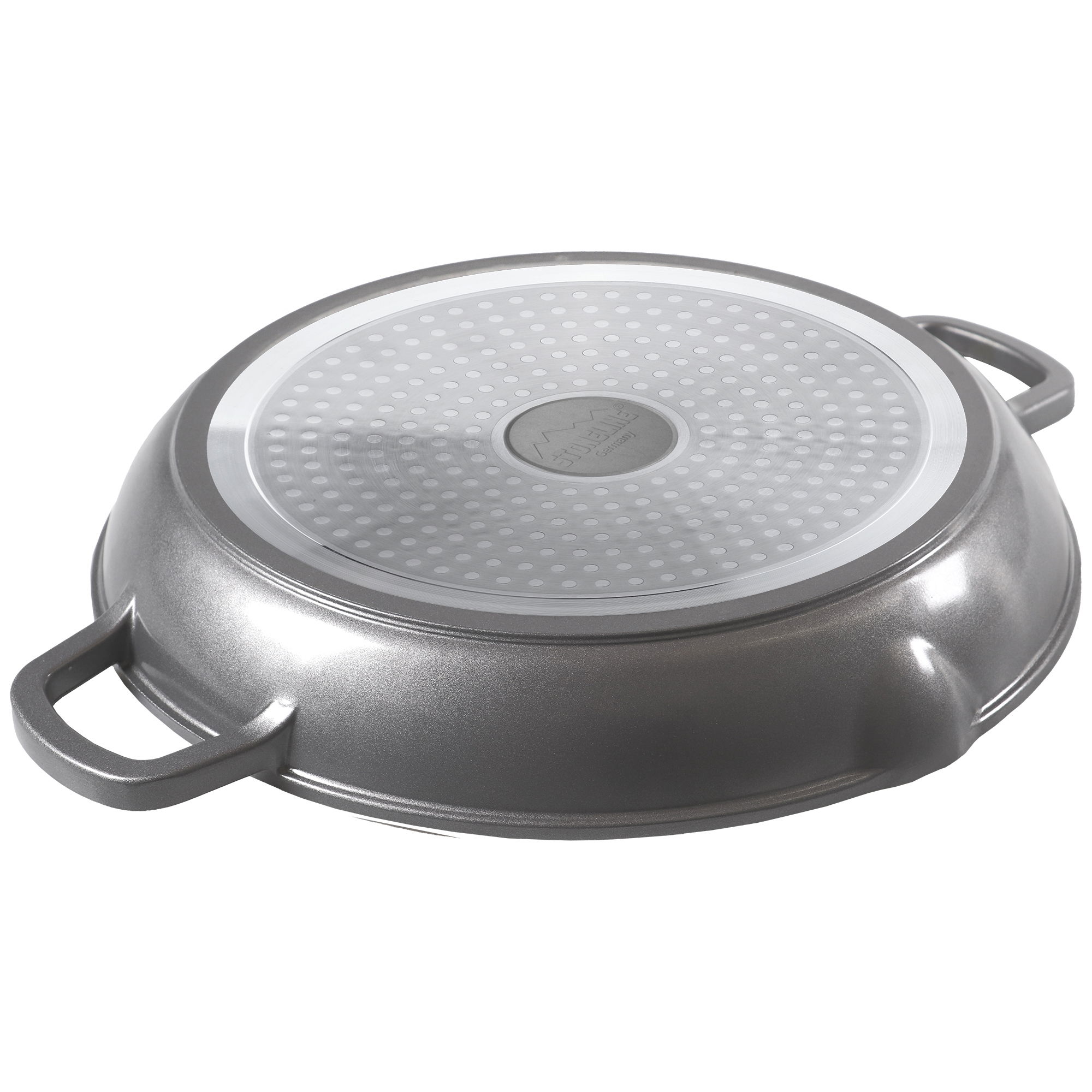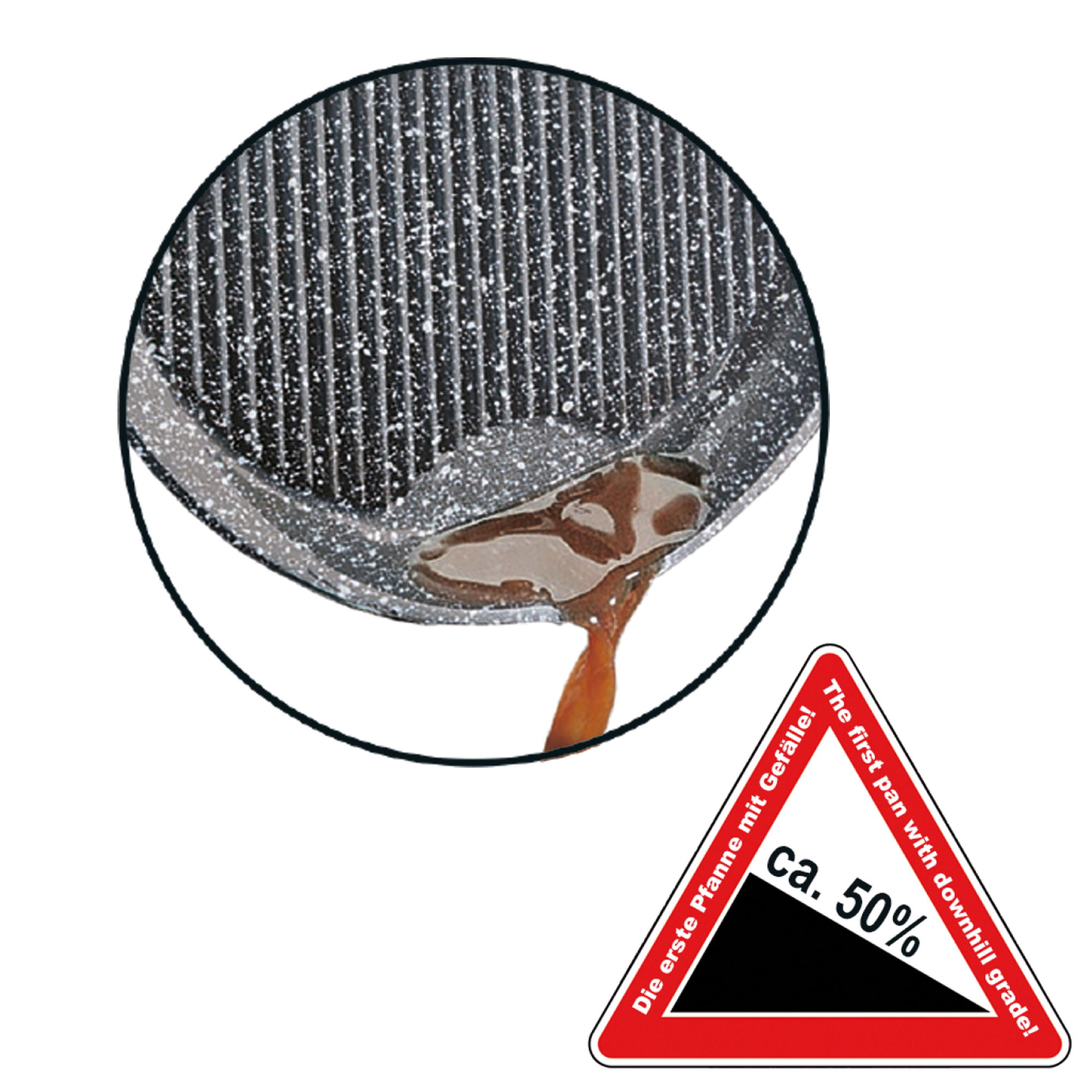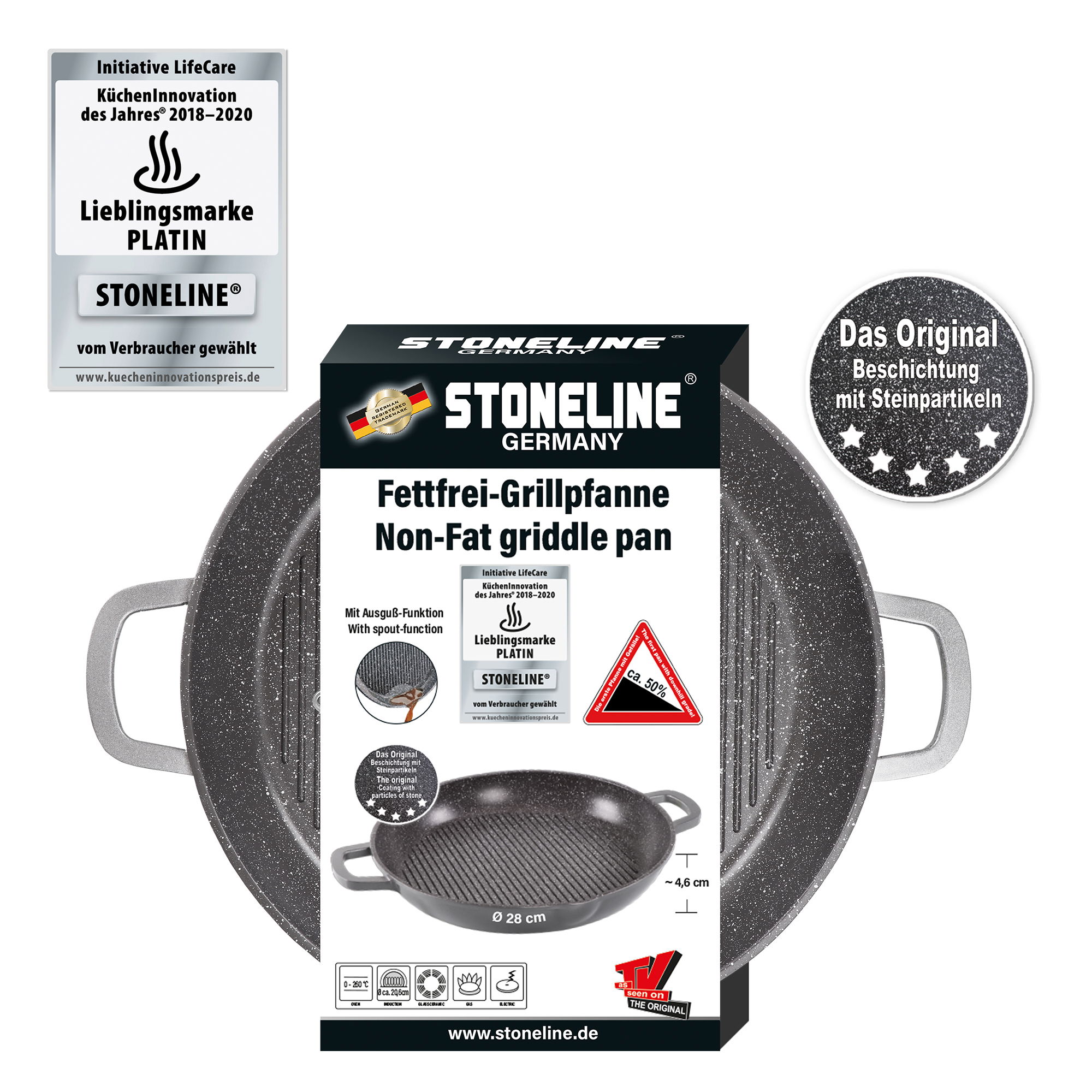 STONELINE® Grease-free griddle 28 cm, pan non-stick coated, induction and oven-safe
€29.95*
%
Old price: €89.95*
You save 60,00 €
Available immediately, in 1-3 days at your home
STONELINE® – The original!
Healthy nonfat cooking and frying
The first pan with downhill grade! Even less fat!
Due to the height difference in the base of the pan, fat and gravy are able to drain off. They are collected at the side and can be poured easily and cleanly via the practical spout.
Thanks to the STONELINE® non-stick coating you can prepare your meals – as desired – with or without fat and oil and remove them easily from the cookware
Whether you are cooking on glass ceramics, induction, electric or gas, in cookware with the original STONELINE® coating, no stubborn residues stick and the easy manual cleaning saves you time and effort.
1 grill pan, ø approx. 28 cm, height: approx. 4.6 cm, approx. 2.3 l, induction base: ø approx. 20.6 cm
The most important advantages of STONELINE® cookware at a glance:
World's only non-stick coating with real stone particles
Scratch-proof STONELINE® non-stick coating
Vitamin-friendly cooking and frying without fat and oil
Perfect results and crispy meat
Also suitable for vegetarians: Vegetables stay crunchy and juicy
No burning and no sticking
Super easy to clean
Extra strong, non-distorting base
Oven-proof up to 260 °C
Base thickness: 4.6 mm
Material: die-cast aluminium
Tips for cleaning and care:
We recommend cleaning your cookware thoroughly with water and a mild detergent before the first use.
Apply a few drops of cooking oil with a kitchen towel onto the coating.
No fat or oil is needed for further use!
Thanks to the Easy-Clean effect we recommend cleaning the cookware by hand. Wipe clean with hot water, a mild detergent and a soft sponge.
Coating:

Non-stick coating

Content:

from 2 l to 3 l

Diameter:

28 cm

Handle:

Fixed

Height:

2 to 5 cm

Lid:

No

Oven suitable until:

150 °C

, 180 °C

, 200 °C

, 220 °C

, 230 °C

, 240 °C

, 250 °C

, 260 °C

Series:

Classic

Type:

Griddle pans and grill baskets