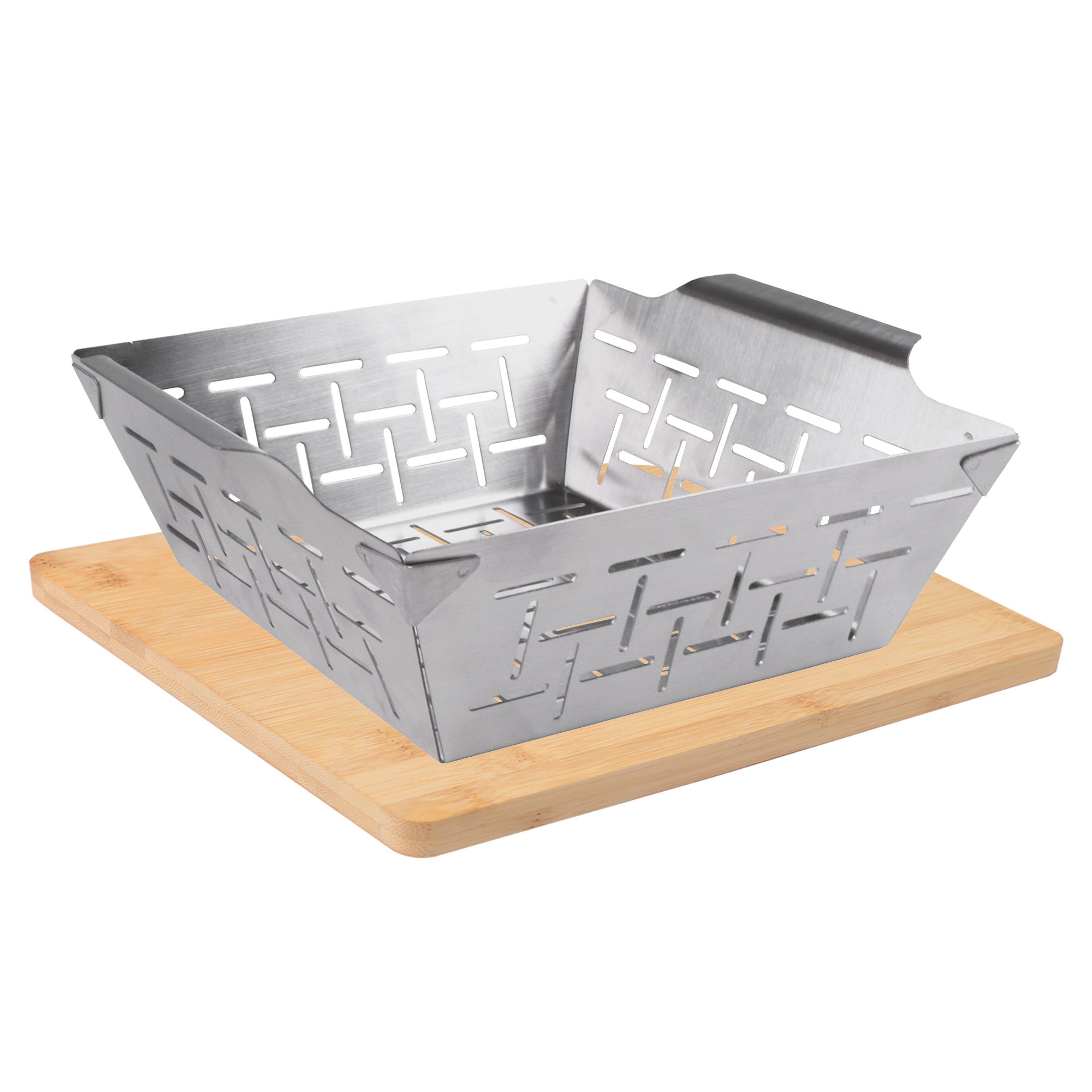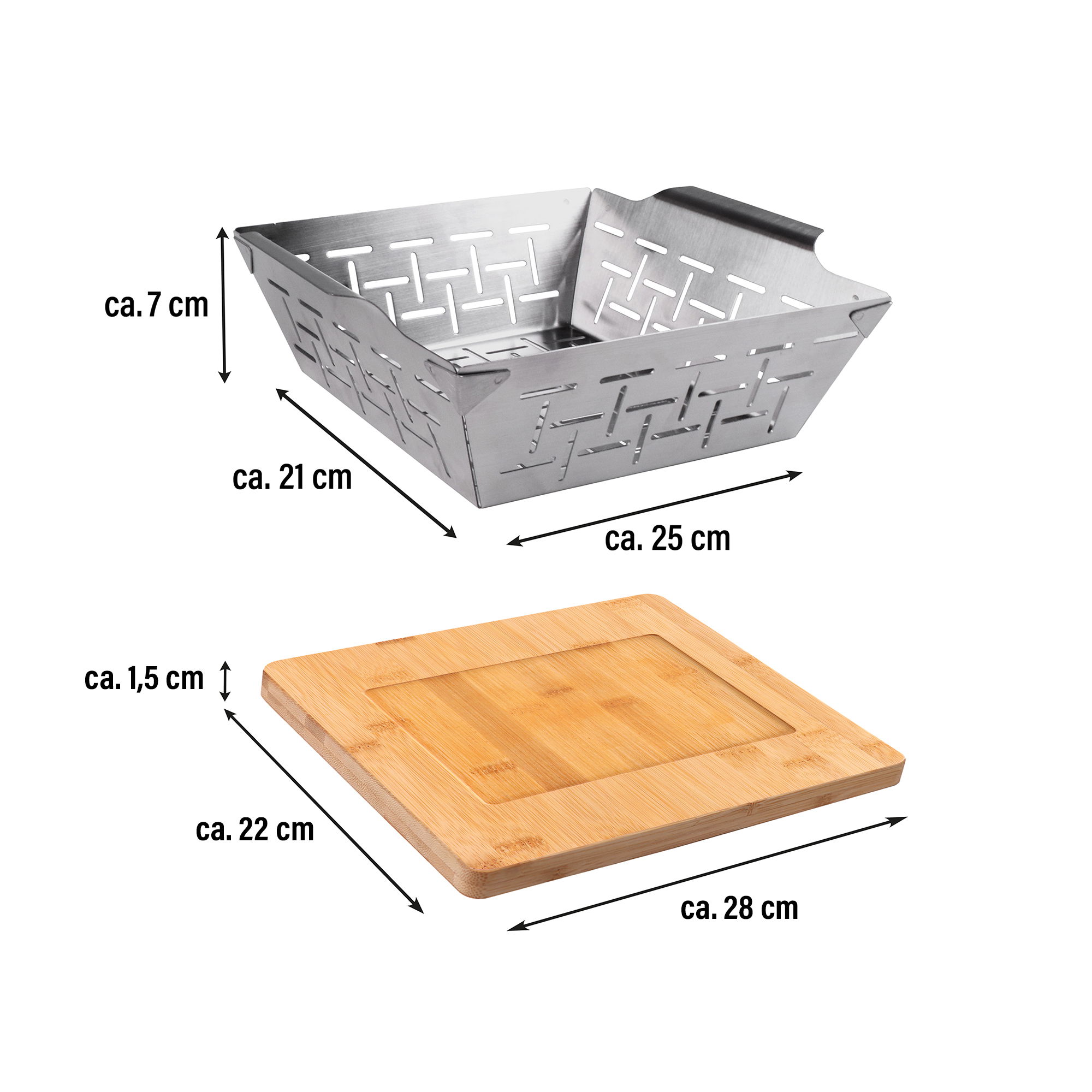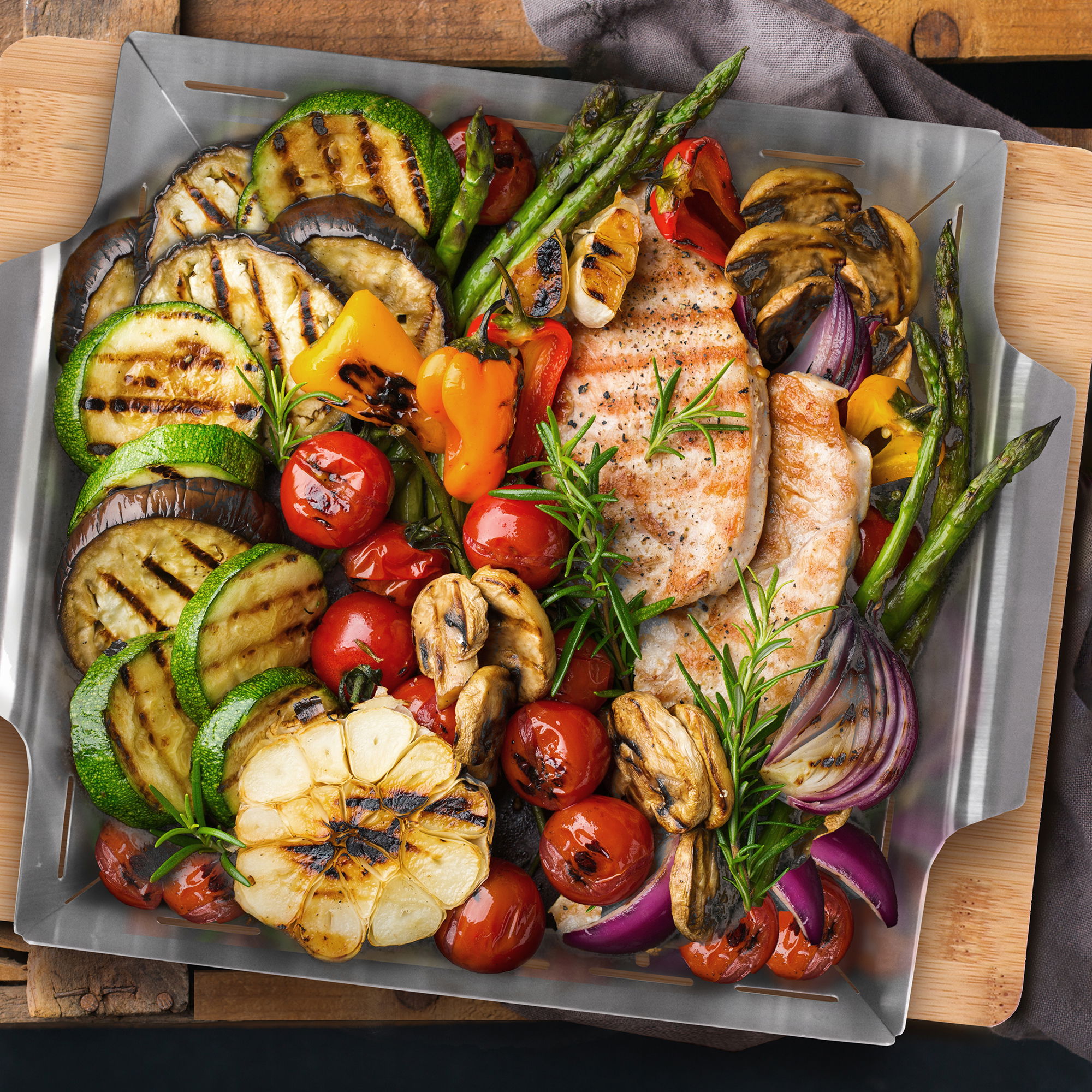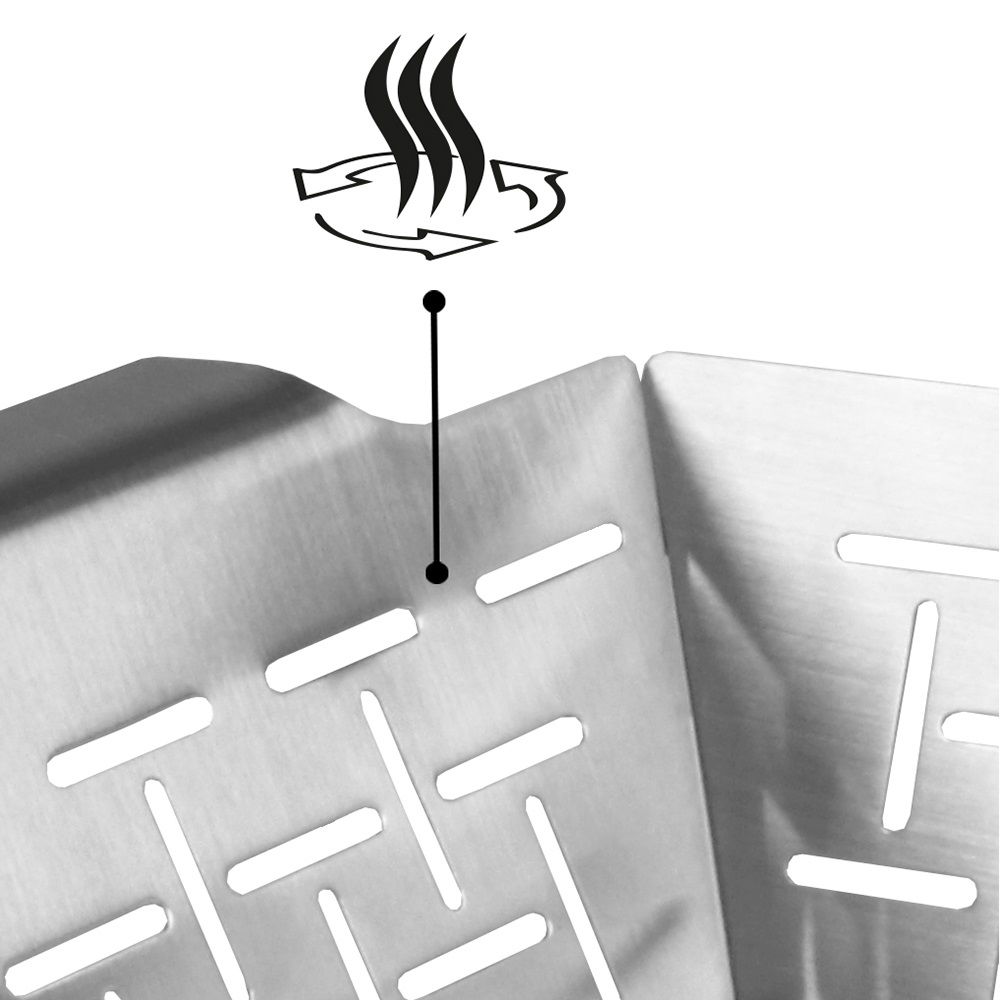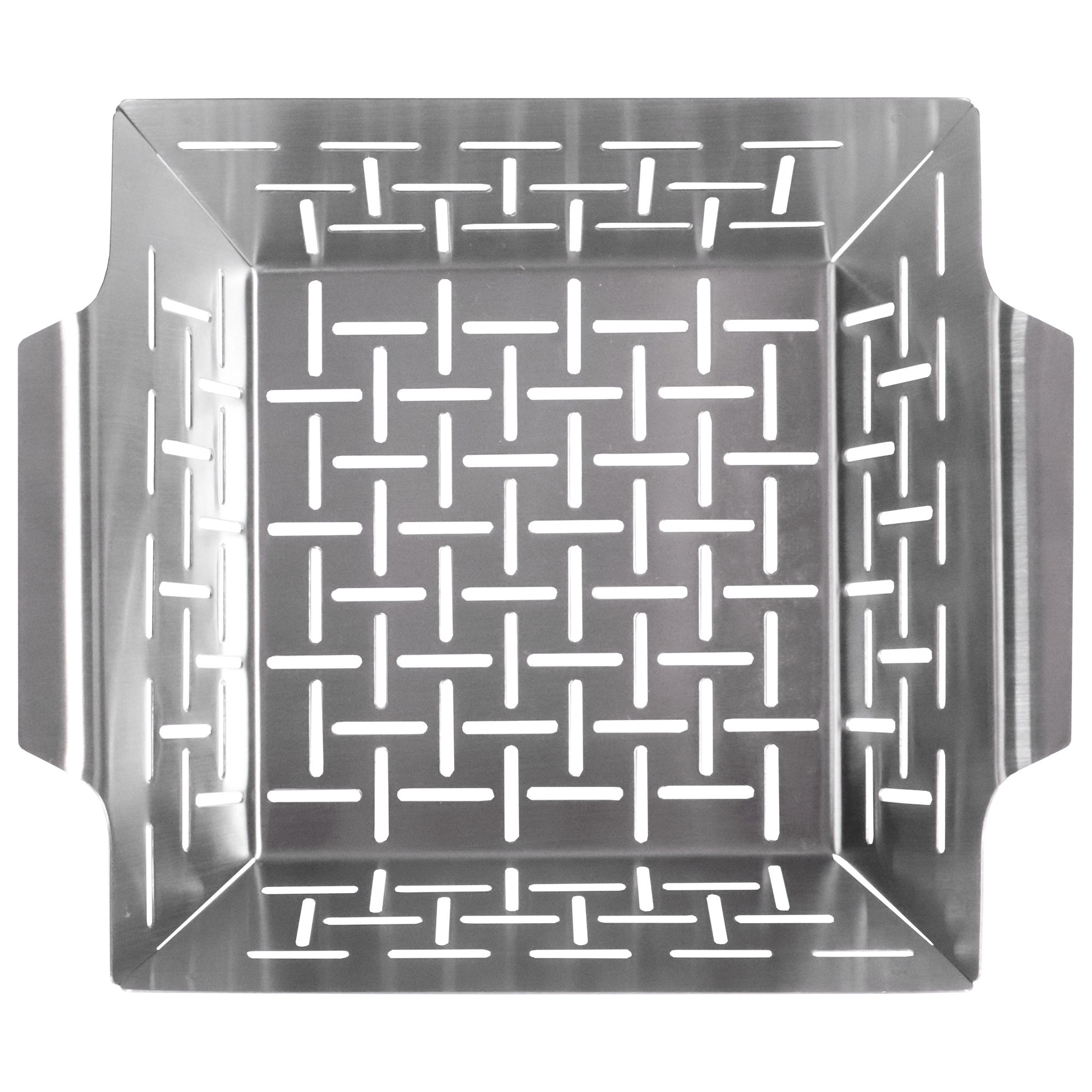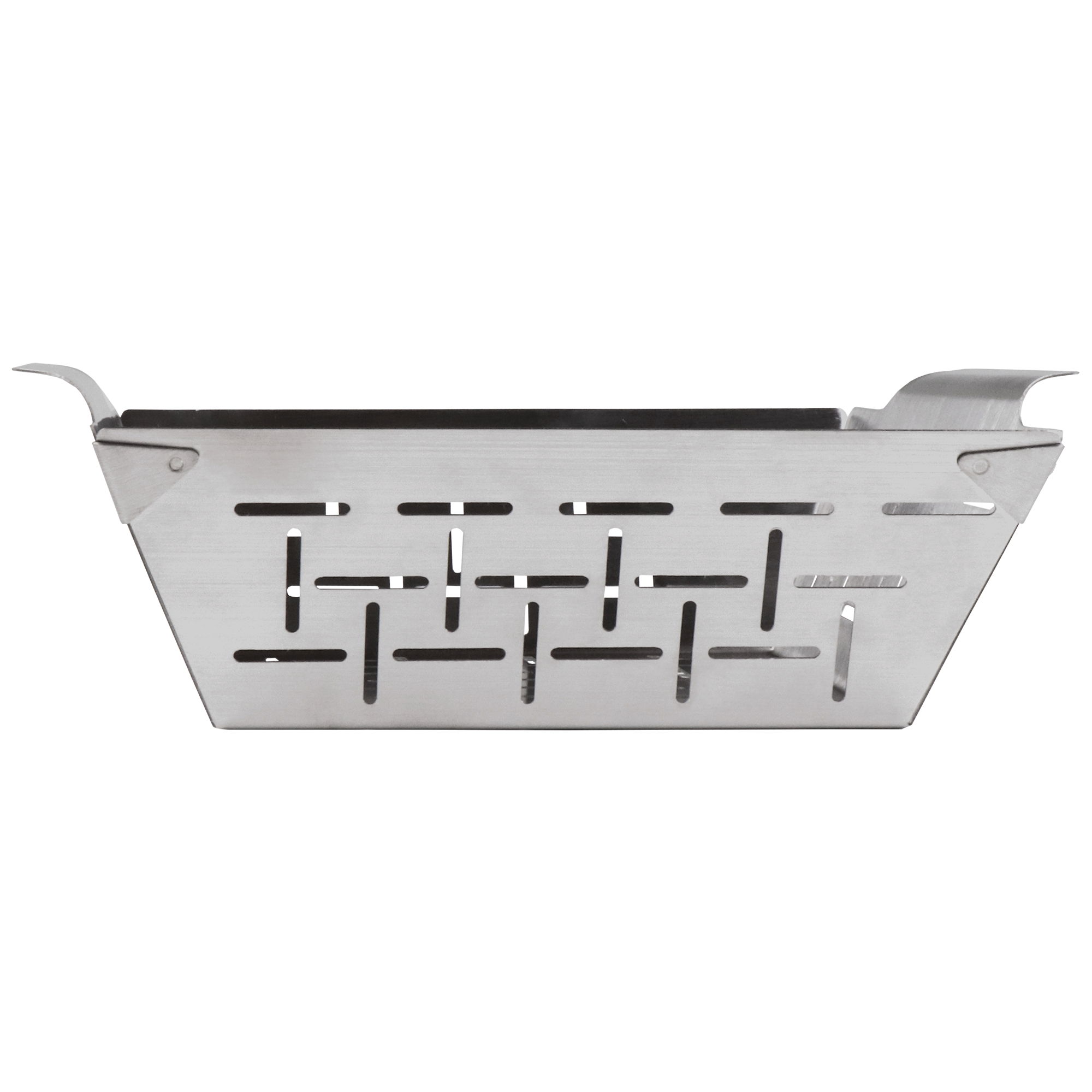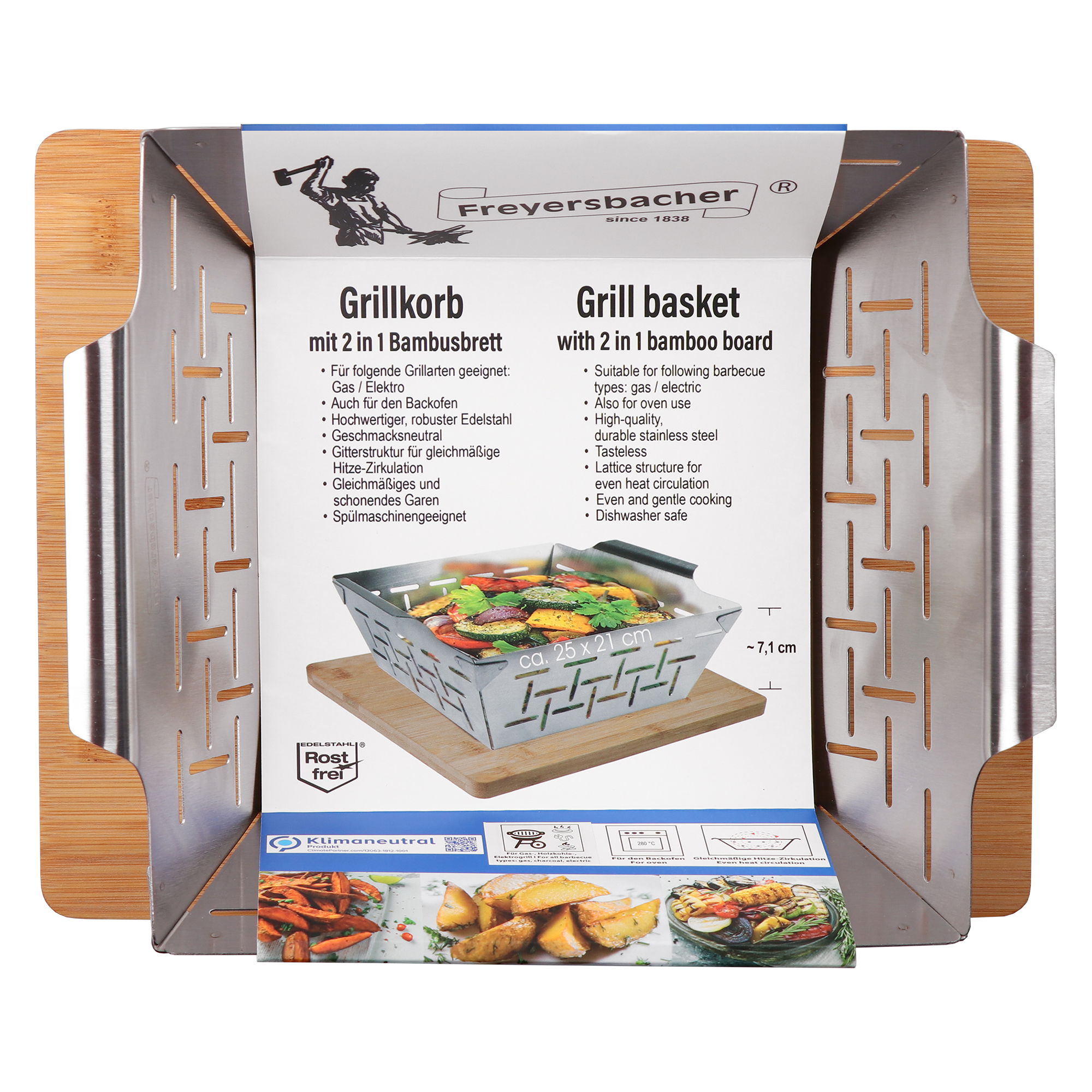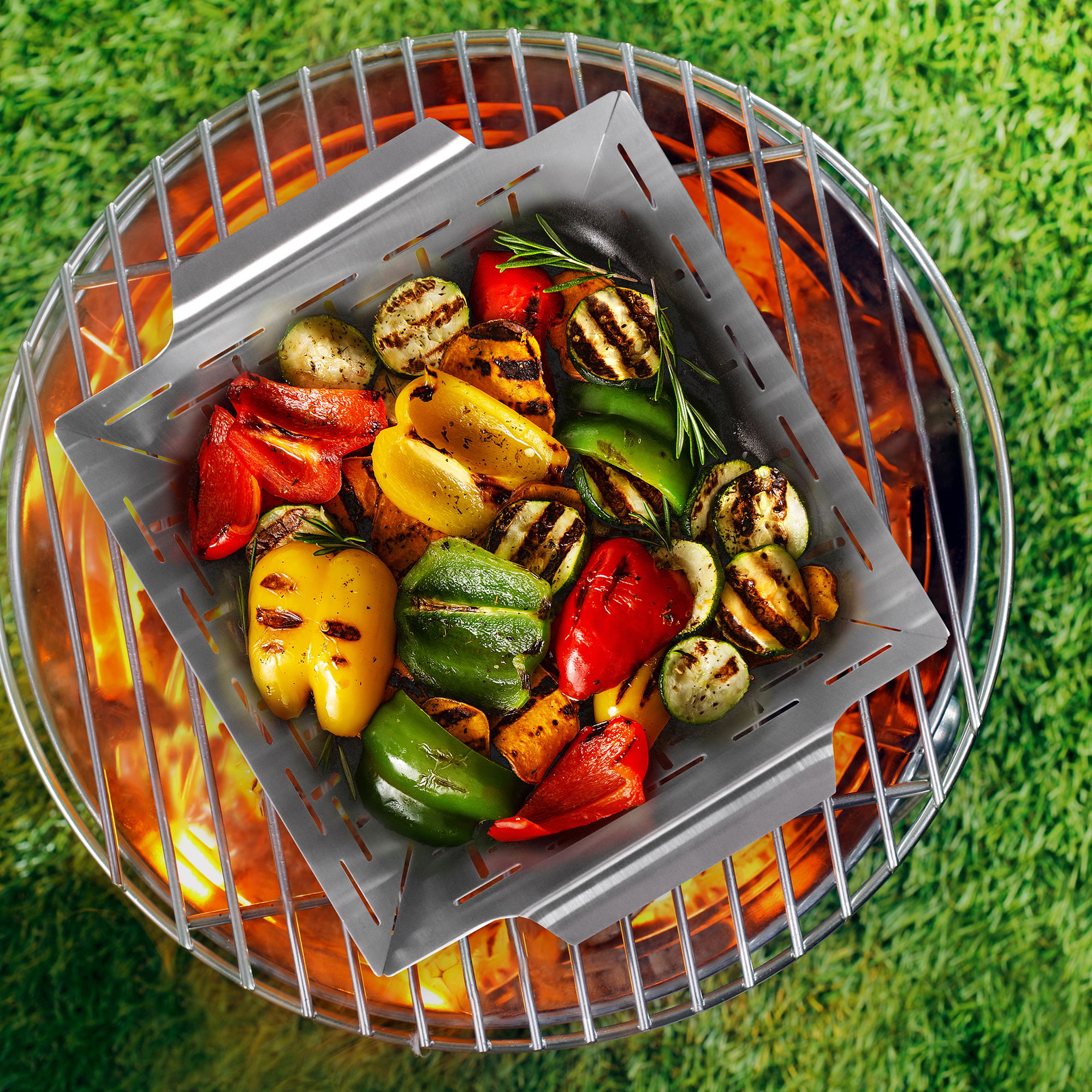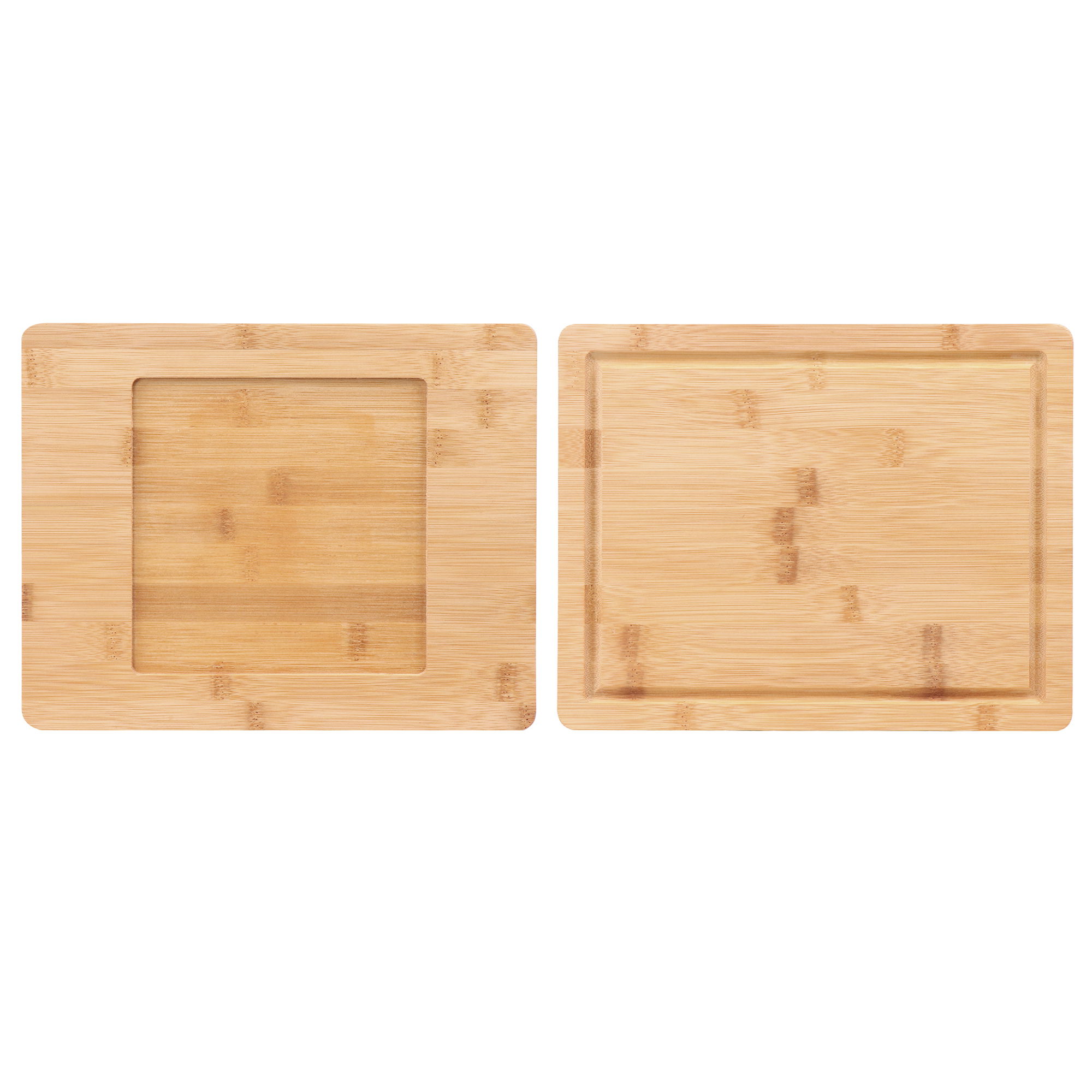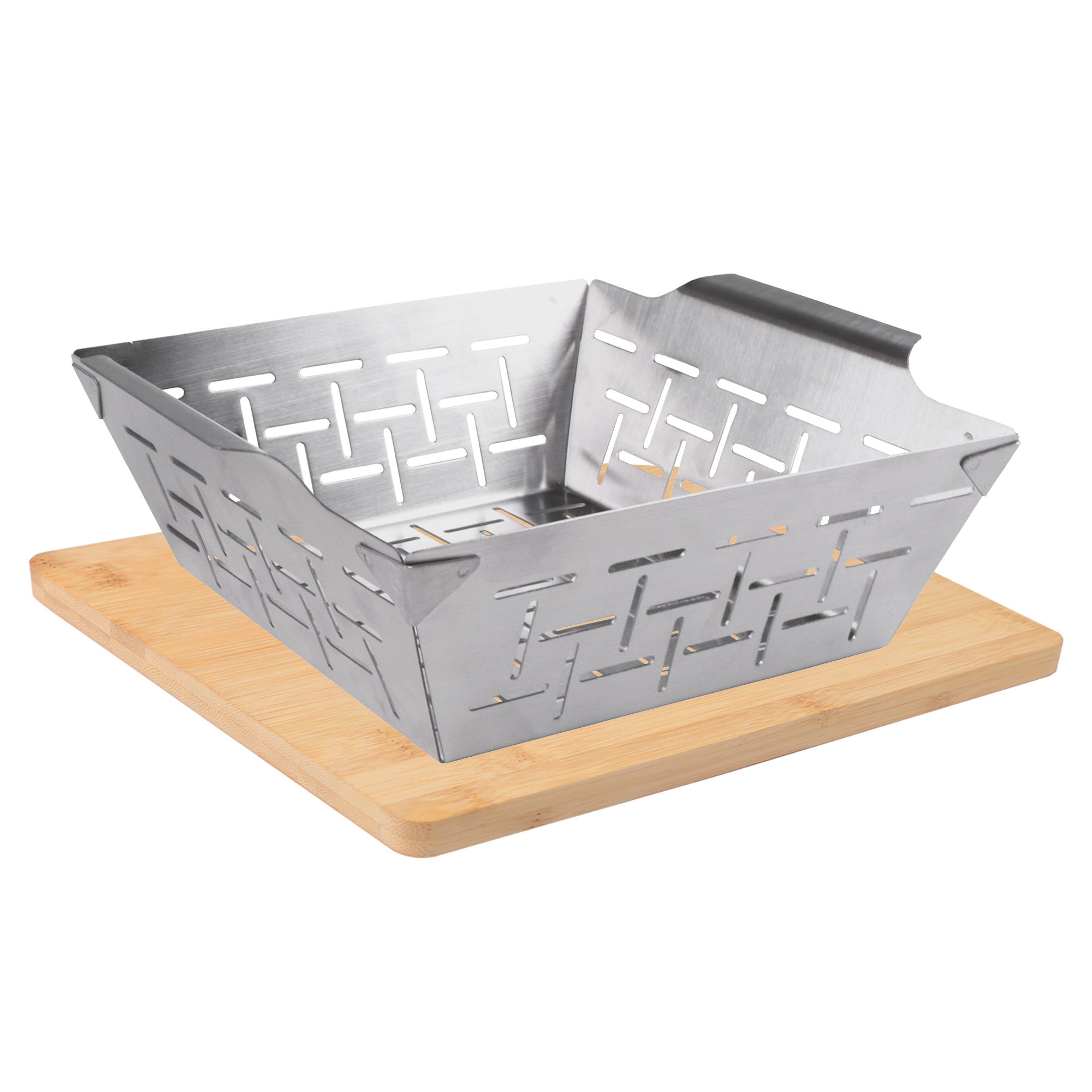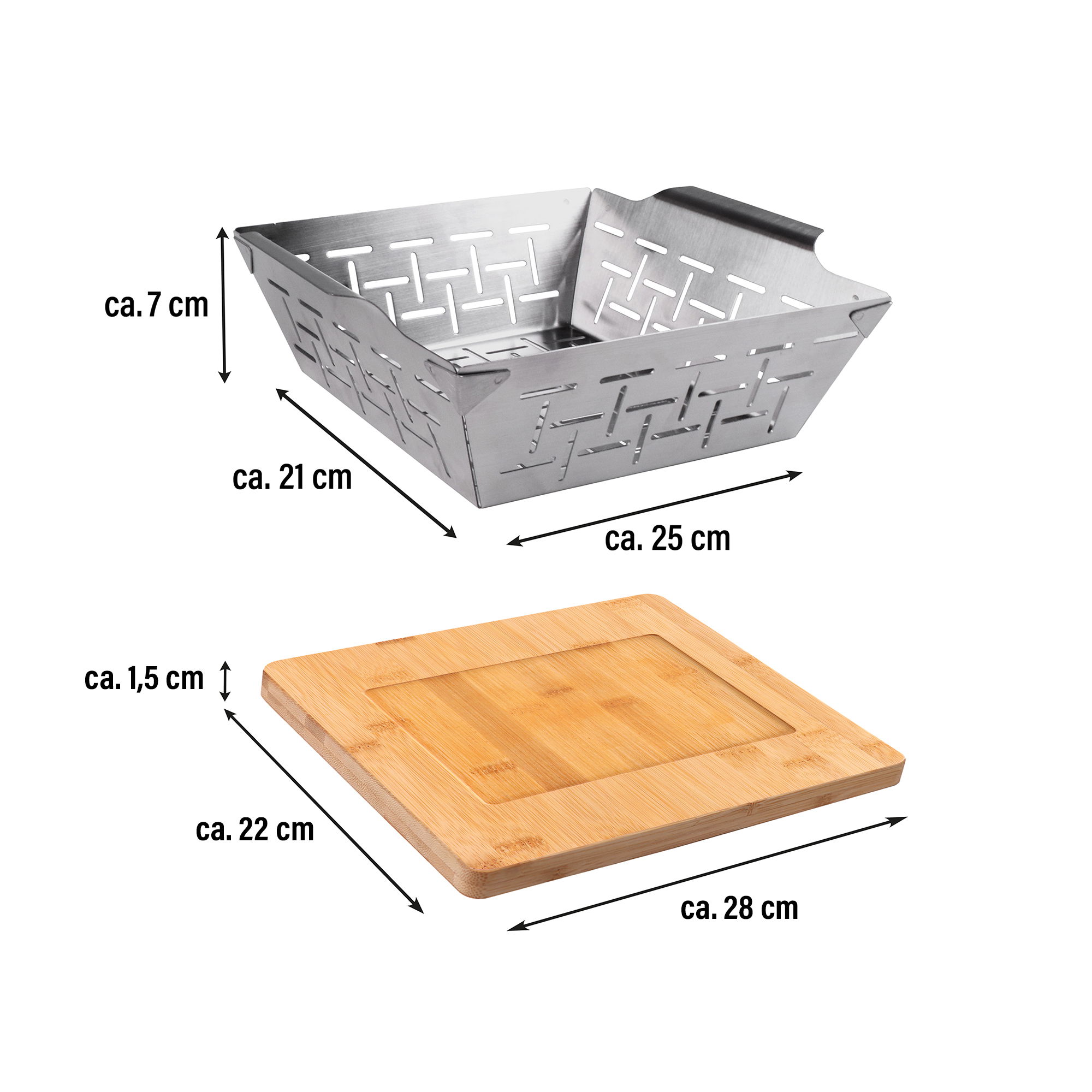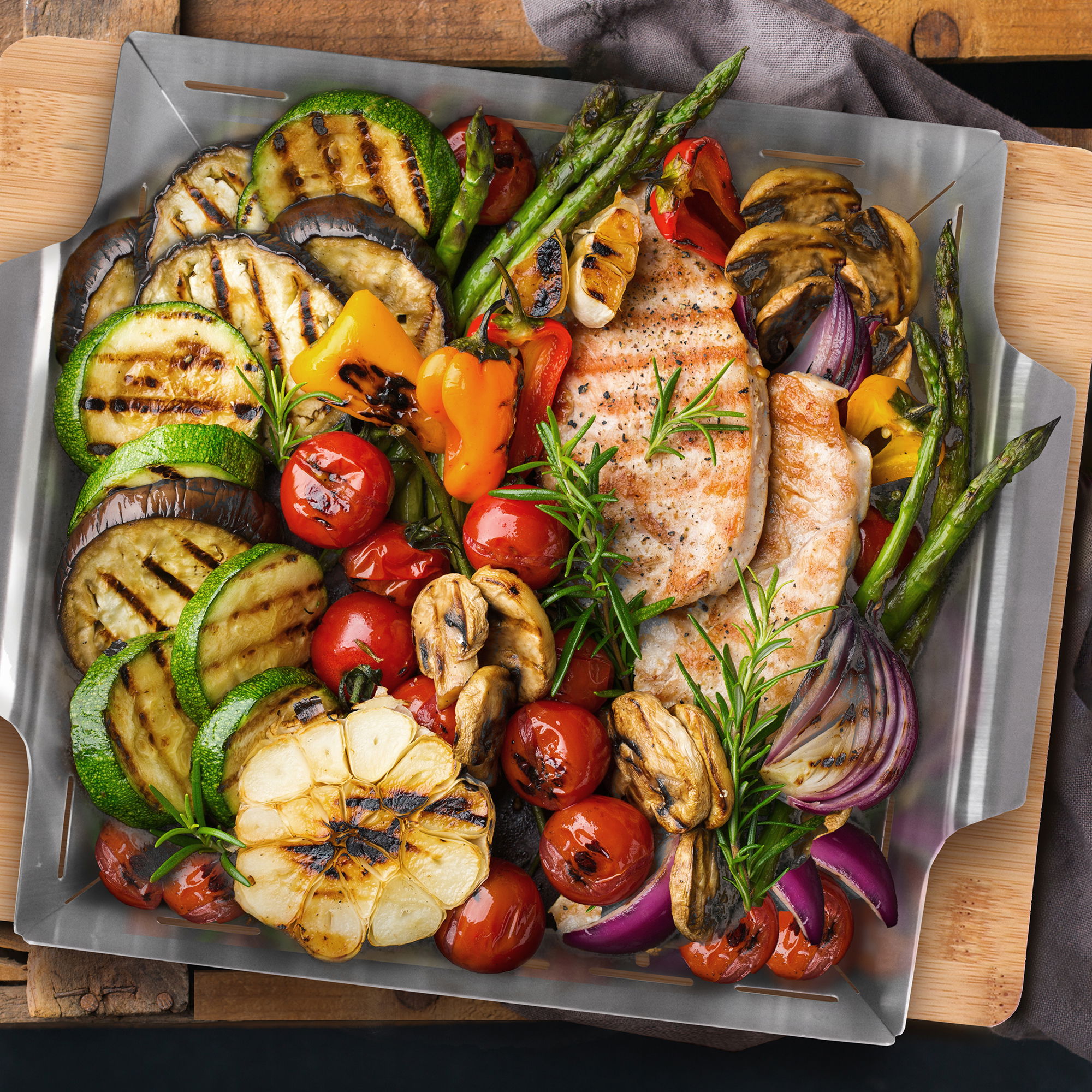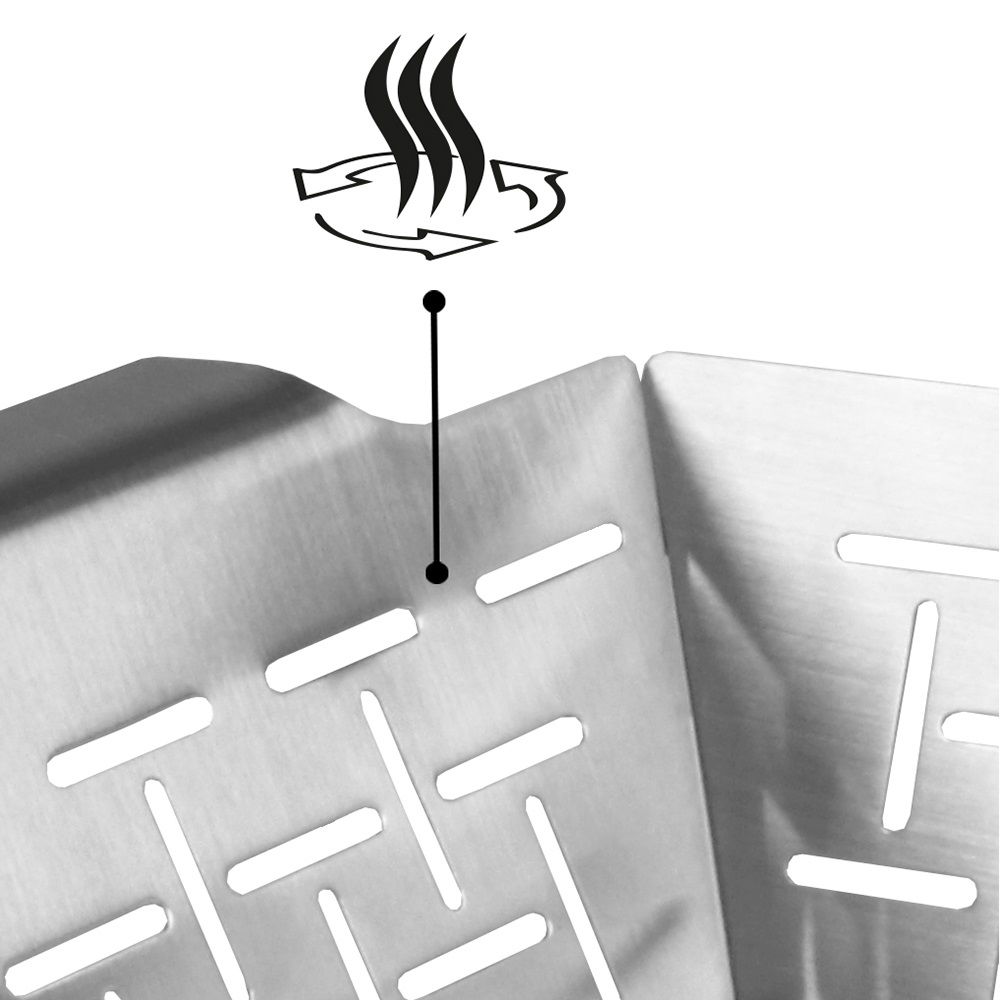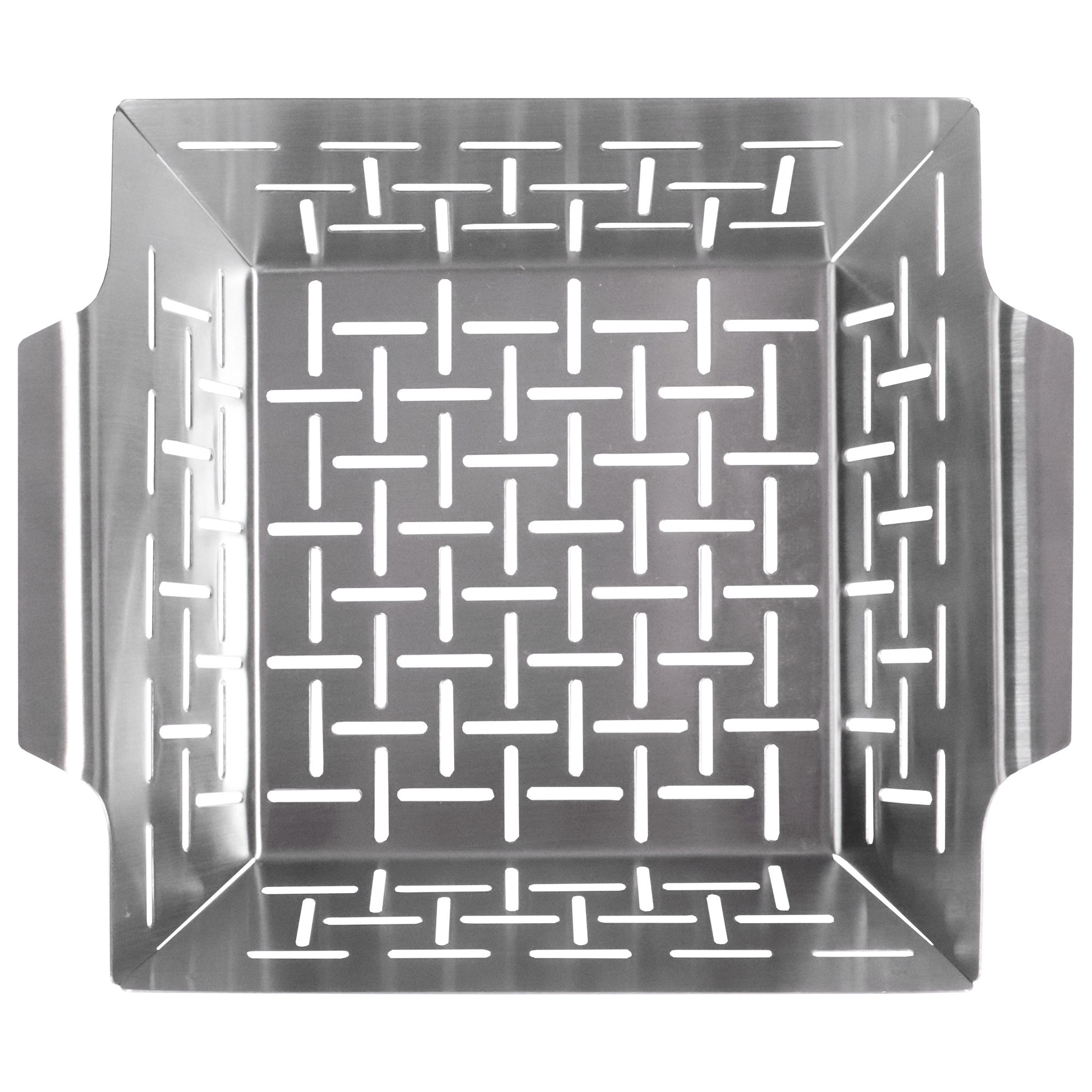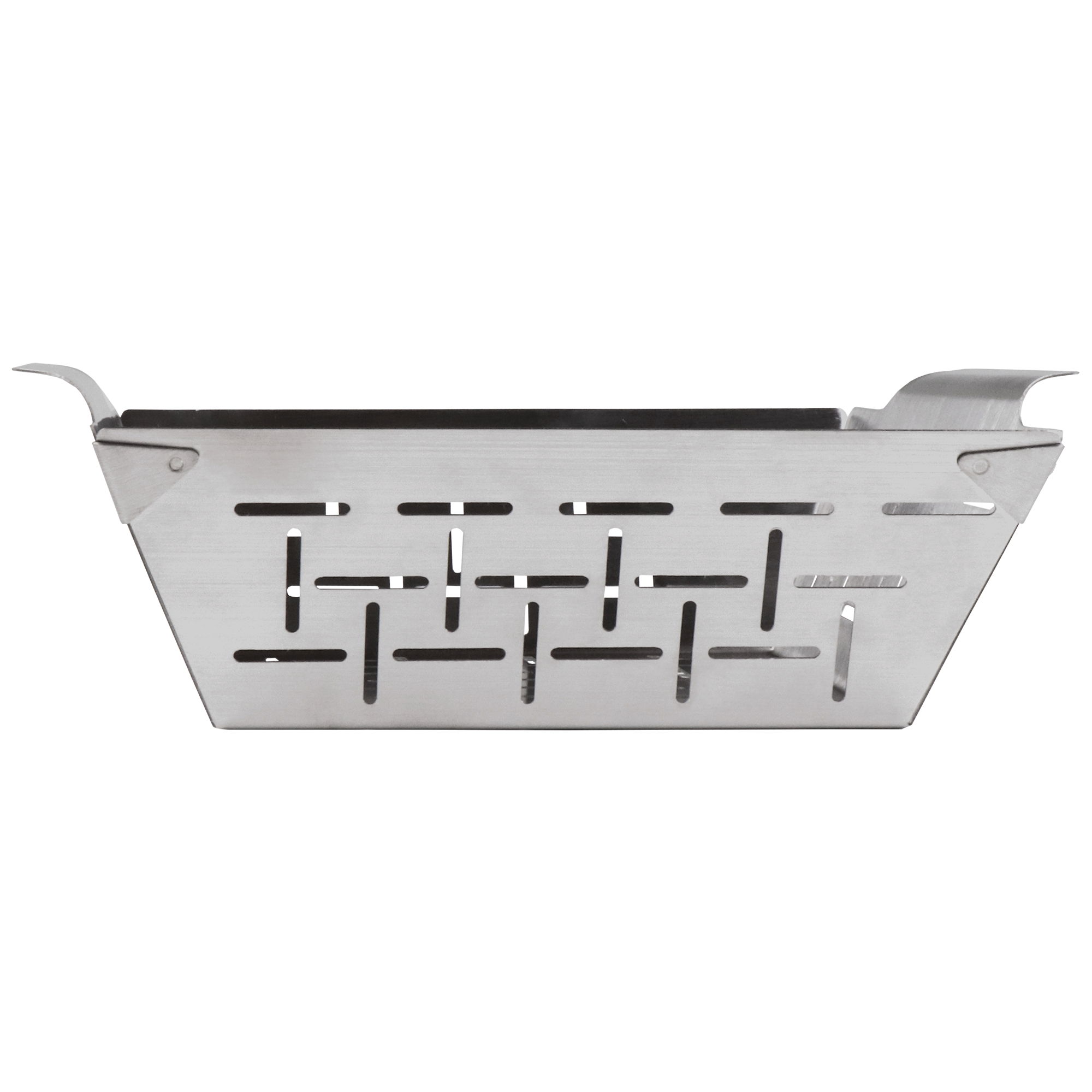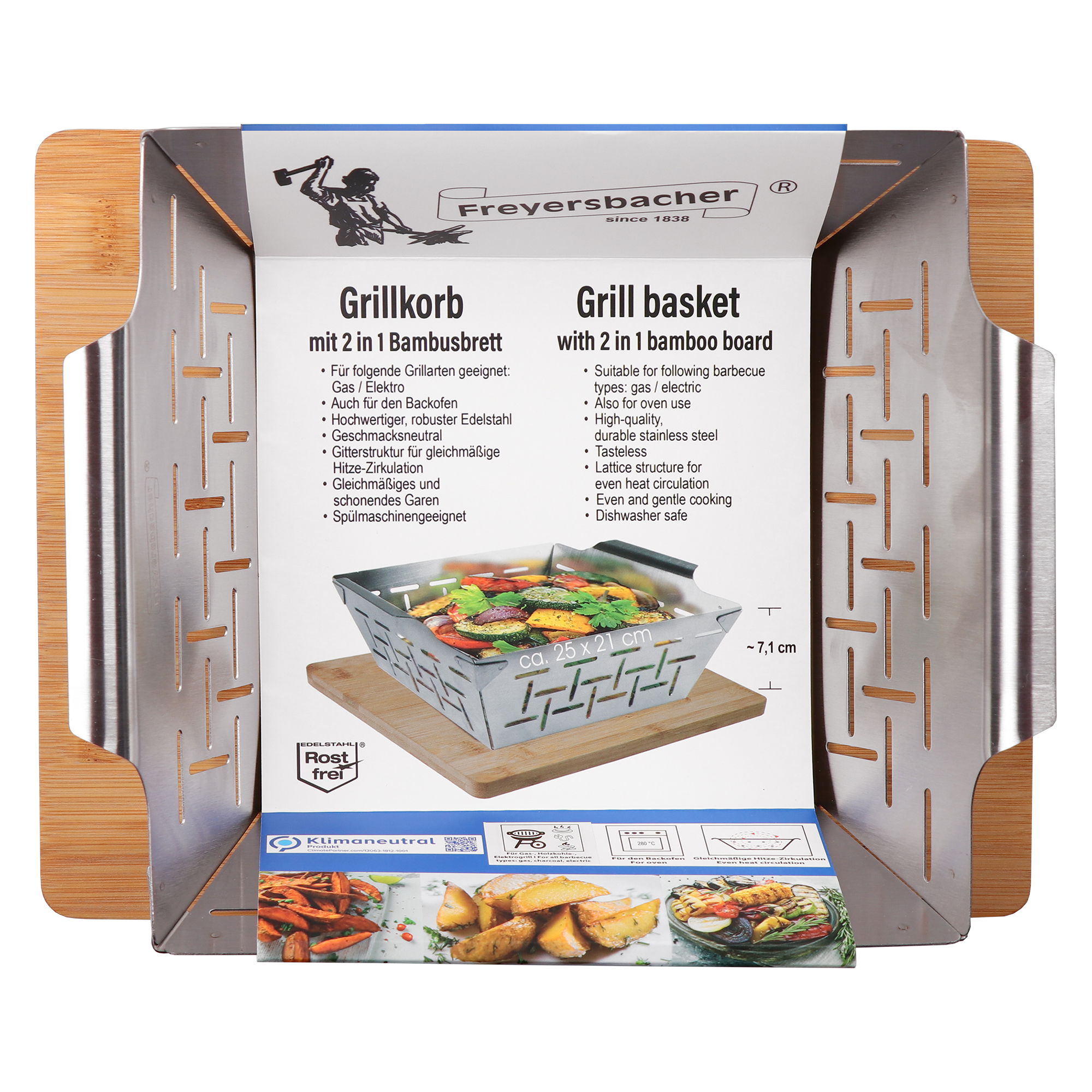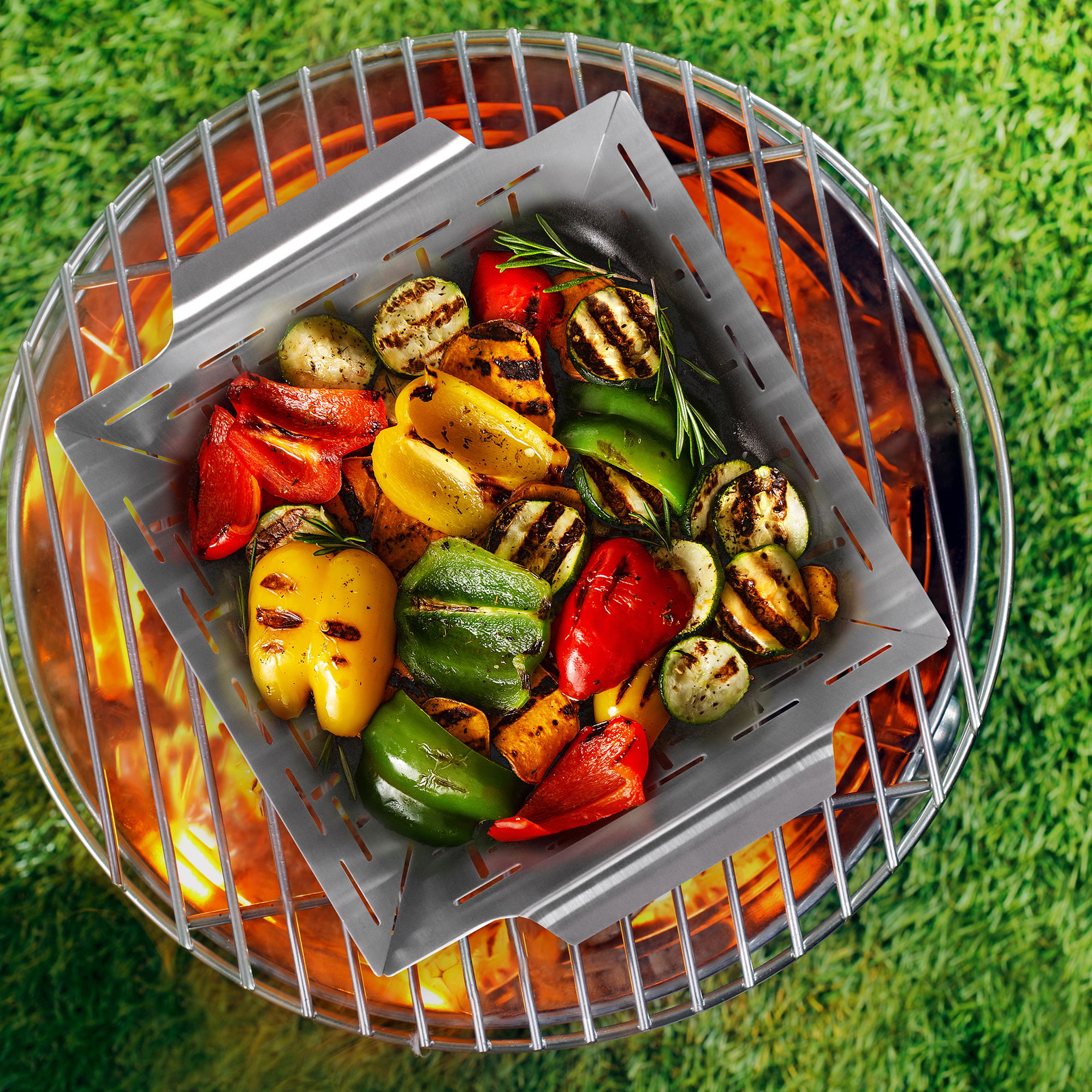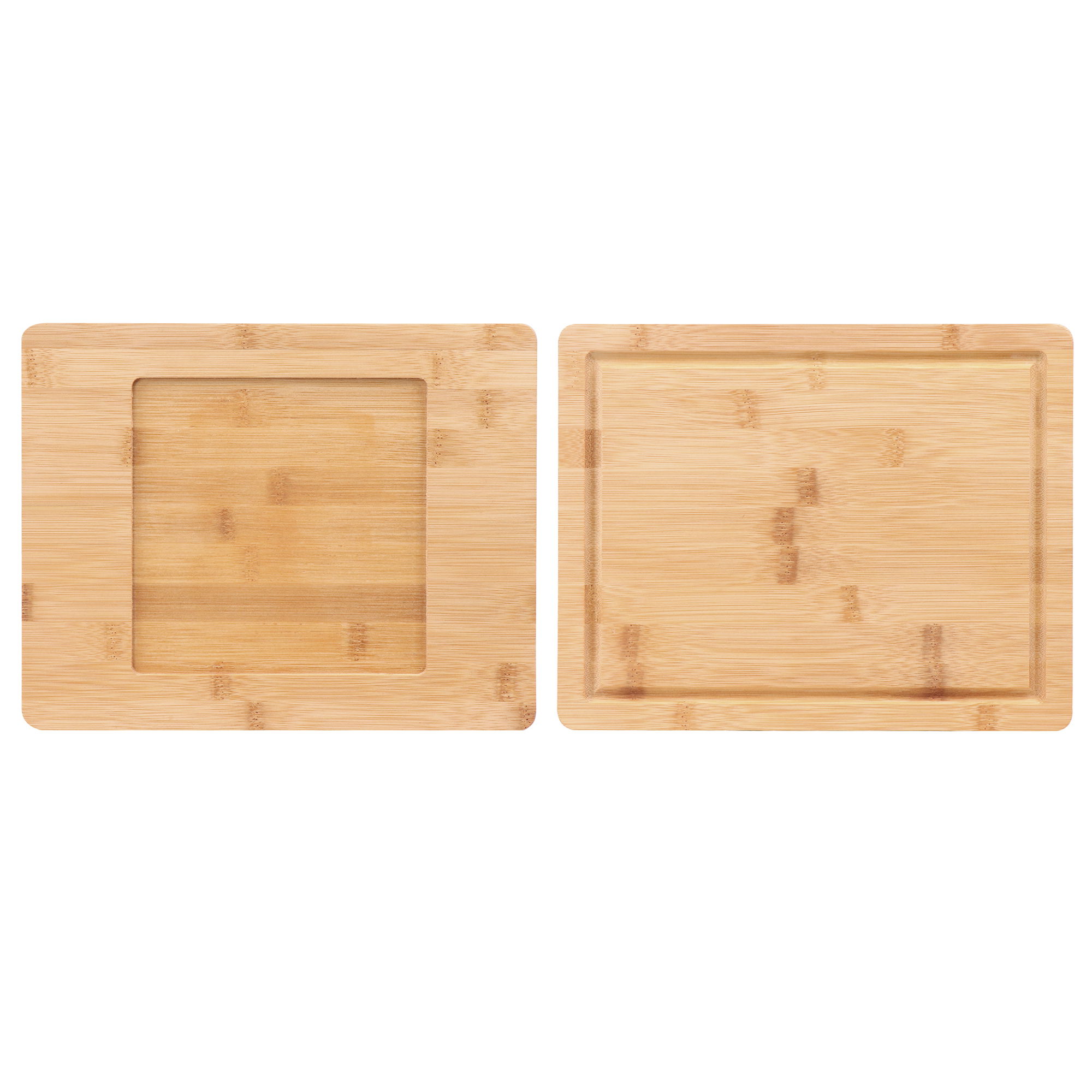 Freyersbacher® Stainless Steel BBQ Grill Basket 25x21 cm, Board | All Types of Grills
€8.95*
%
Old price: €59.95*
You save 51,00 €
Available immediately, in 1-3 days at your home
Freyersbacher® stainless steel grill basket with 2-in-1 bamboo board
Freyersbacher® – pure grilling pleasure for all barbecue types!
It's exasperating when small food items fall onto the grill, which can happen to even the most experienced grill master. You can prevent this by using our grill basket, which grills your food evenly and saves space/does not take up too much space.
The grill basket is made of durable stainless steel and is suitable for all barbecue types up to 300°C. Do not use the grill basket over open flames – only over indirect heat.
The Freyersbacher® grill basket allows foods such as vegetables, meat and fish to develop their natural flavours for a real taste experience.
Get the best results from your barbecue. The heat is distributed optimally through the vents on the grill basket, allowing food to brown evenly from all sides.
The grill basket is of course also suitable for oven use.
The bamboo board can be used on both sides as a cutting board and serving platter (with juice groove and grill basket mould).
Burnt-on residues often remain after grilling, which need to be removed by hand. The Freyersbacher® grill basket is less work to clean because our grill tray is dishwasher safe.
The grill basket including bamboo board is a climate-neutral product. The CO2 generated by the production process is completely compensated for by support for internationally recognised climate protection projects.
1 x grill basket approx. 24.9 cm x 21 cm, height: approx. 7.1 cm, approx. 2.2 L
1 x wooden trivet approx. 28 cm x 22 cm, height: approx. 1.5 cm
The key advantages of the Freyersbacher® grill basket at a glance:
Excellent grilling features: food retains its natural flavour
Even heat distribution
No stubborn residues on the grill
Food does not come into direct contact with flames
Suitable for all barbecue types
Suitable for oven use
Heat-resistant up to 300°C
Material: Stainless steel/bamboo
Climate neutral
| | |
| --- | --- |
| Content: | from 2 l to 3 l |
| Length / Width: | 24,9 x 21 cm |
| Oven suitable until: | 300 °C |
| Series: | Classic |
| Type: | Griddle pans and grill baskets |