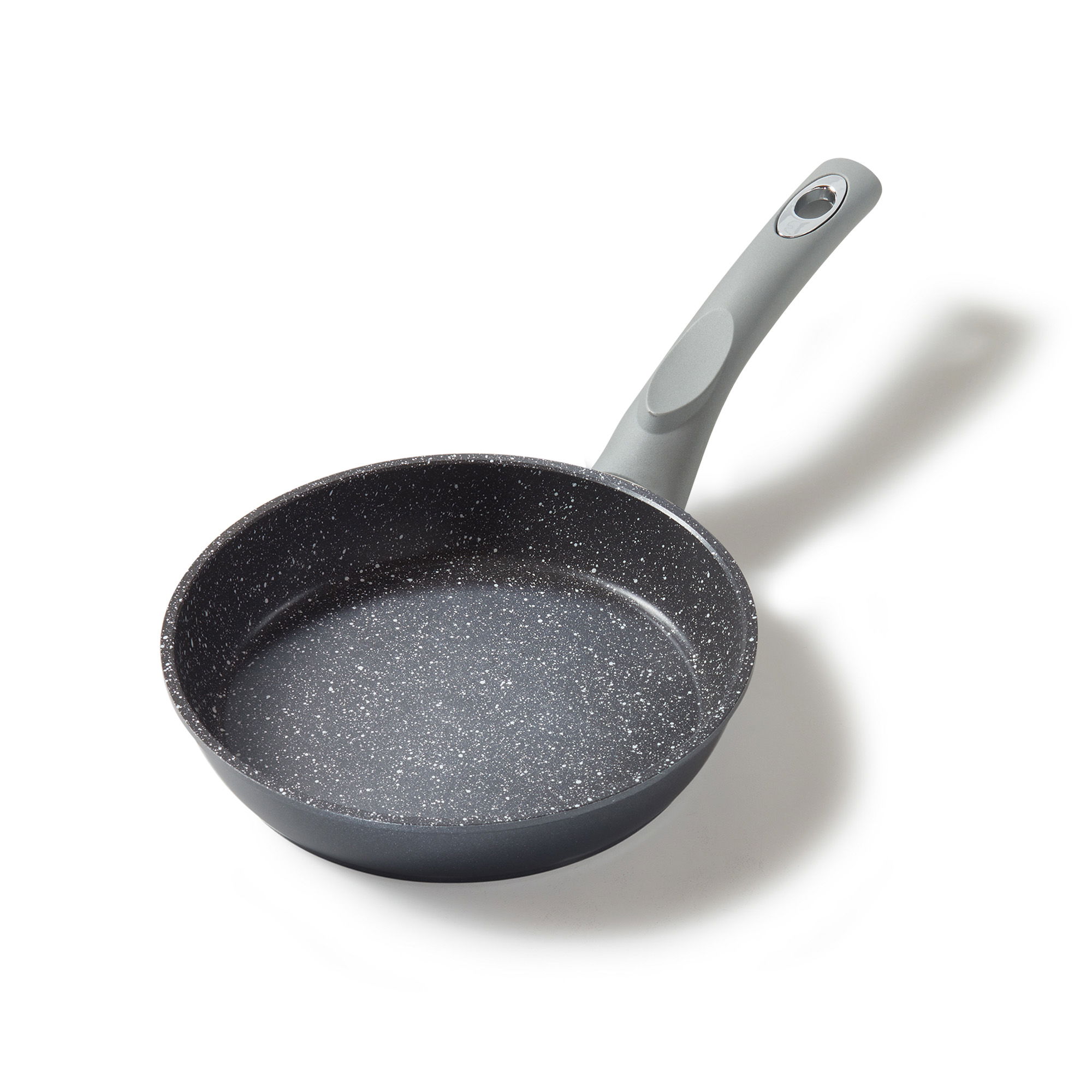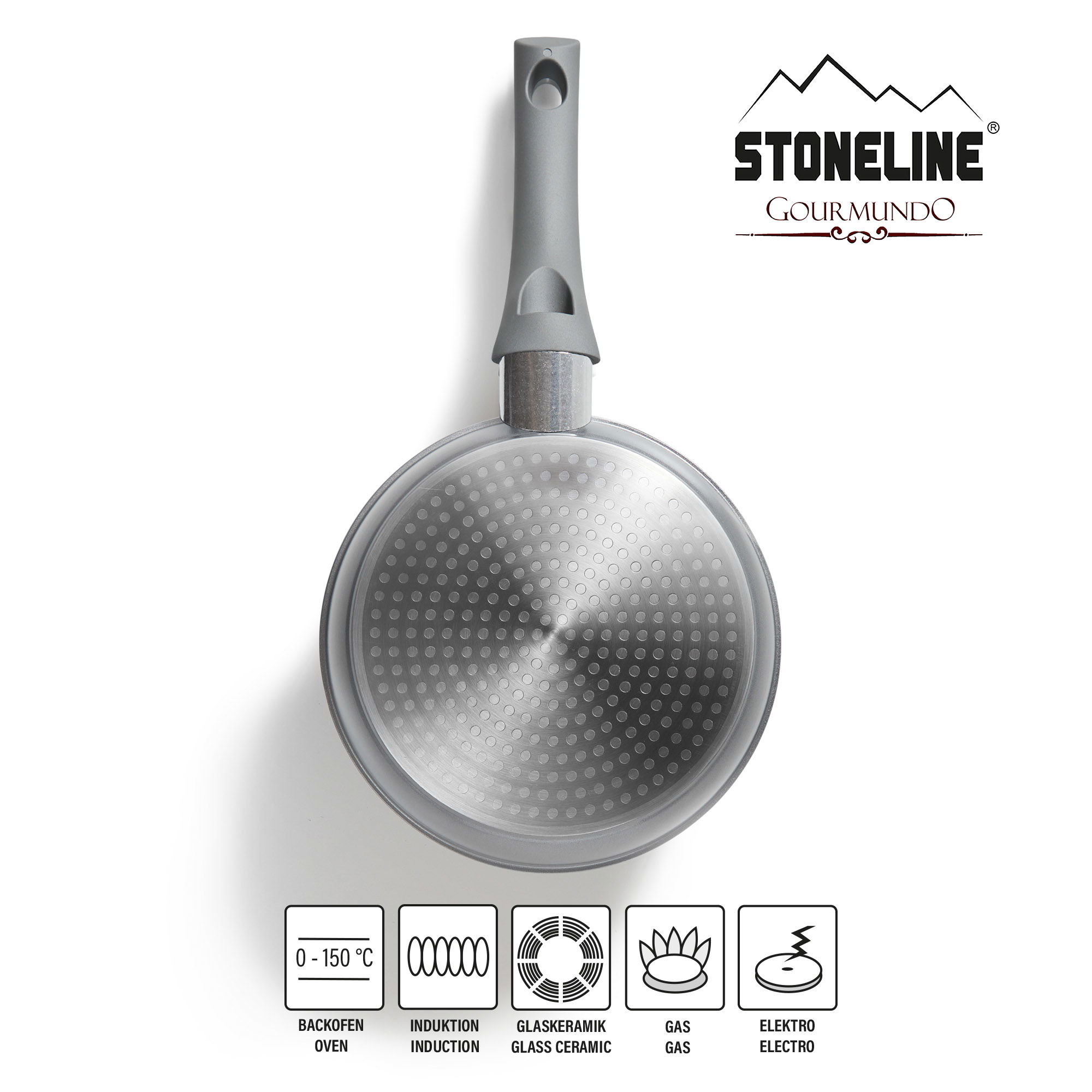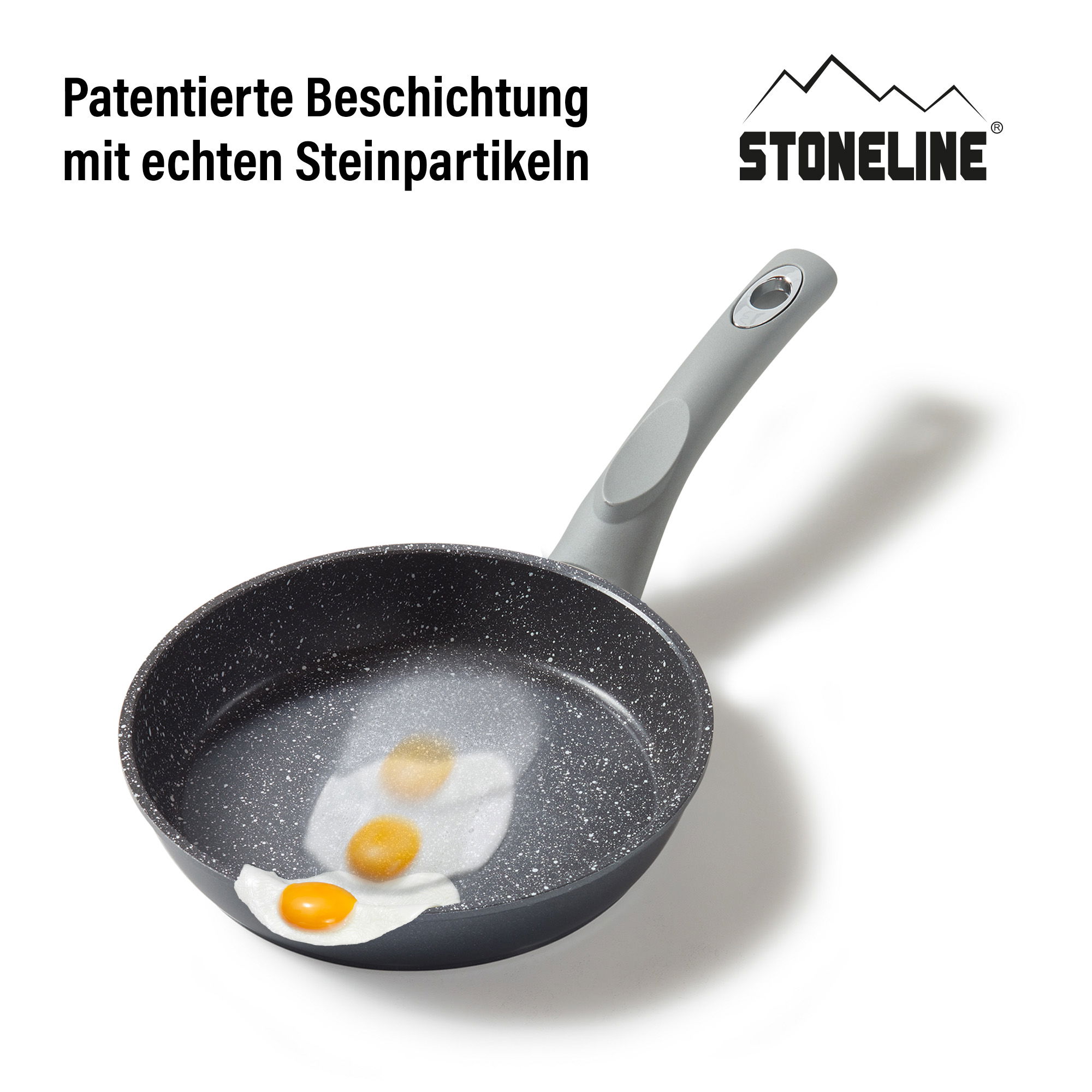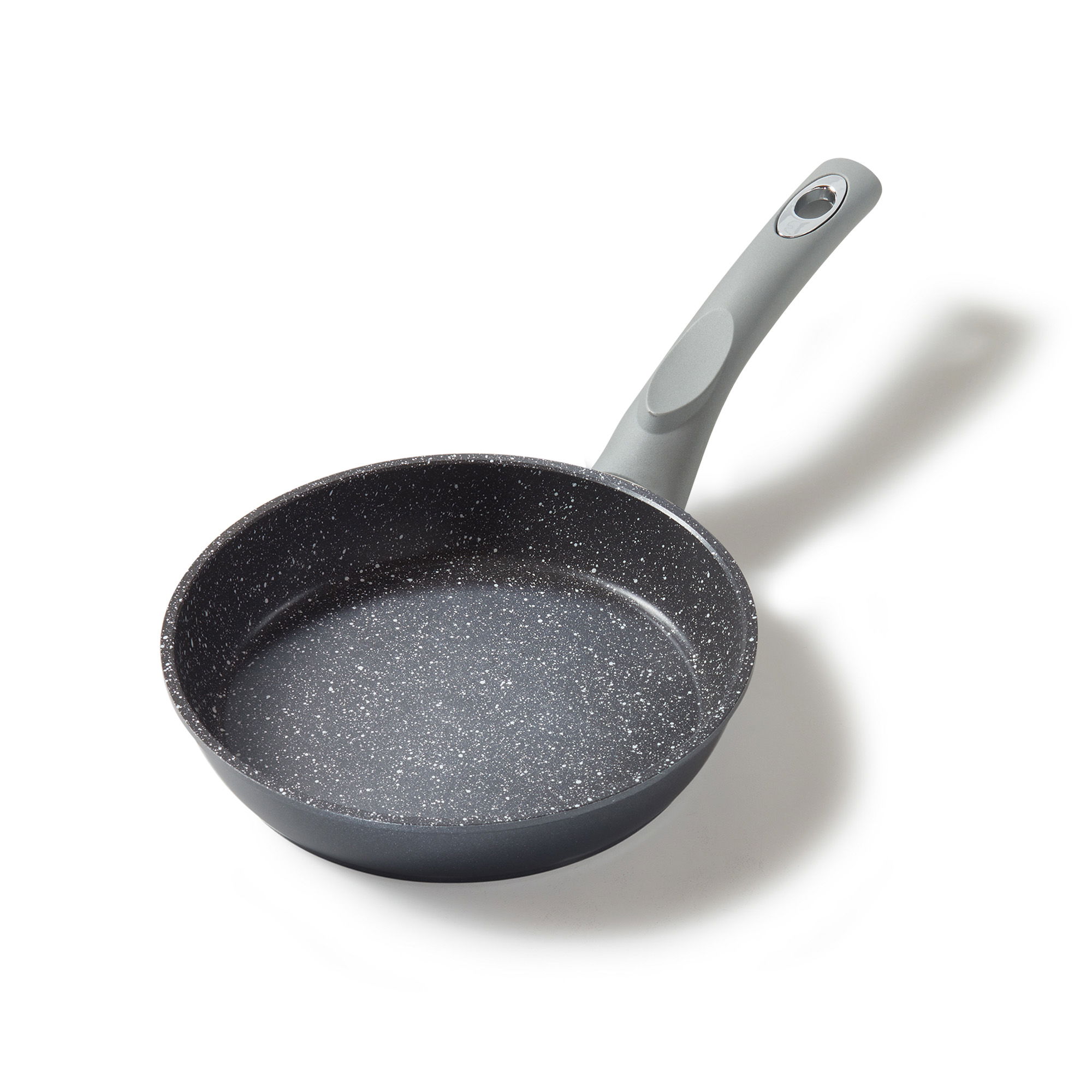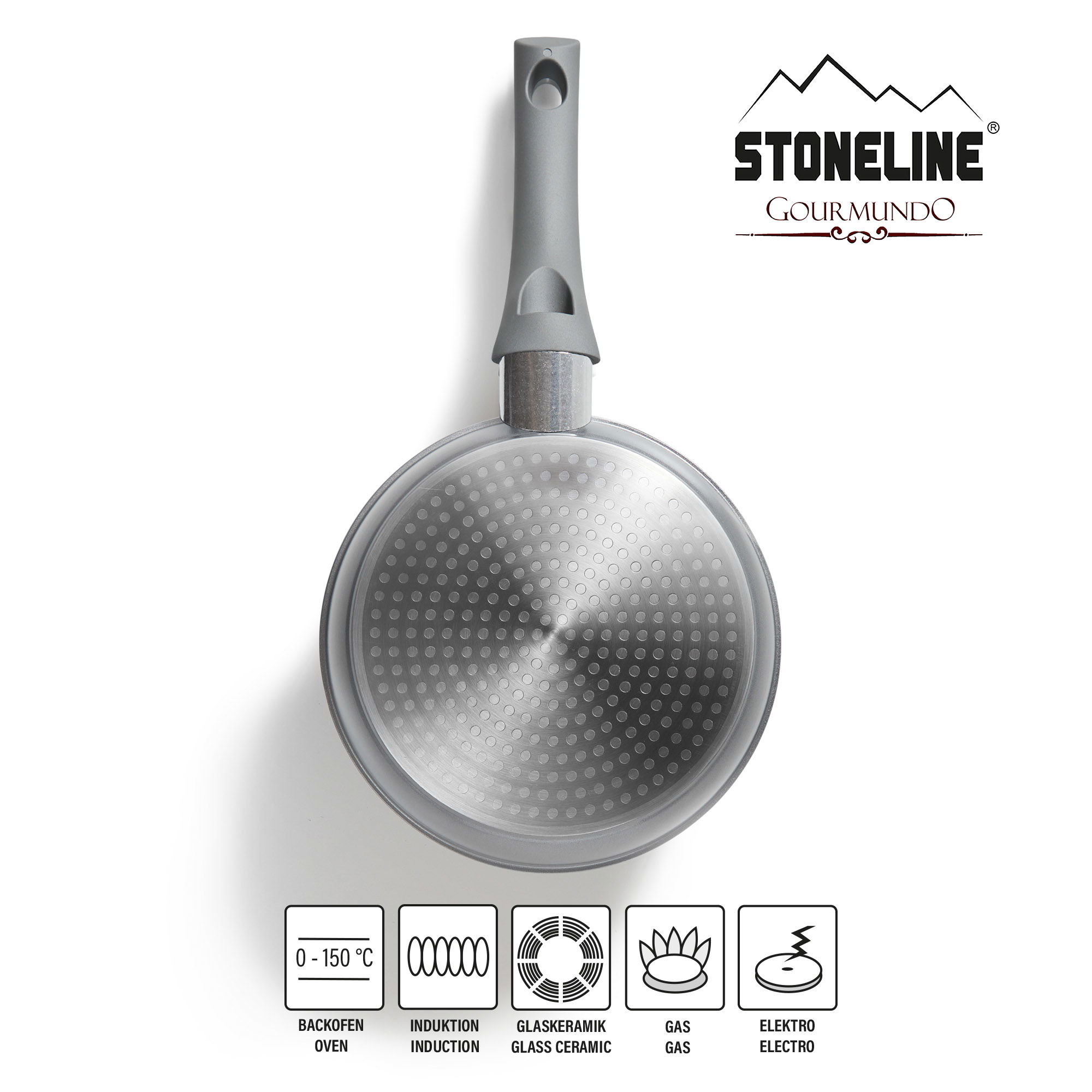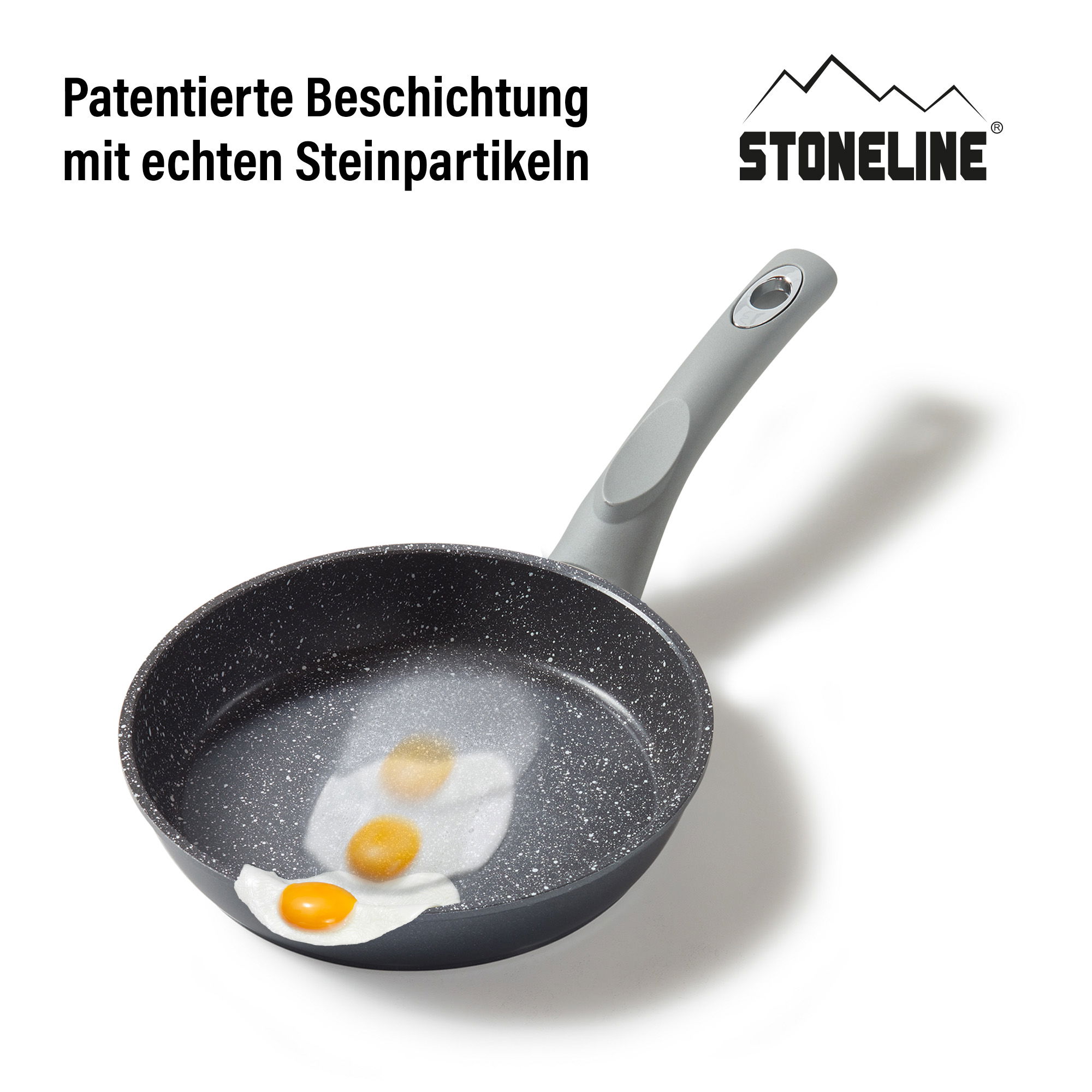 STONELINE® Frying Pan 18 cm, Non-Stick Pan | GOURMUNDO
€34.95*
%
Old price: €54.95*
You save 20,00 €
STONELINE® – The Original!
Healthy fat-free cooking and frying!
A modern design combined with ergonomic Soft-Touch handles characterizes the frying pans of the STONELINE® Gourmundo line.
This 18 cm pan is a must in every kitchen. It is optimally suited for very small quantities.
Thanks to the special STONELINE® non-stick coating, your dishes can be prepared with or without frying fat and oil, and they release from the cookware without sticking.
It doesn't matter whether you cook on glass ceramic, induction, electric, or gas.
In pans with the original STONELINE® coating, no stubborn residues stick, and easy hand washing saves you time and effort.
1 Induction Frying Pan, ø approx. 18 cm, Height: approx. 3.8 cm, approx. 0.8 l; Induction Base: ø approx. 14.9 cm
The Key Advantages of STONELINE® Cookware at a Glance:
World's only non-stick coating with real stone particles
Scratch-resistant STONELINE® non-stick coating
Cook and fry without fat and oil, preserving vitamins
Optimal frying results and crispy browned meat
Also suitable for vegetarians: vegetables stay crisp and juicy
No burning and no sticking
Super easy to clean
Extra strong, warp-free base
Base thickness: approx. 4.8 mm
Suitable for all types of stoves, including induction
Oven-safe up to 150 °C
Material: Cast aluminum
Cleaning and Care Tips:
Before first use, we recommend thoroughly washing your cooking or baking utensils with some water and mild dish soap.
Afterwards, spread a few drops of cooking oil on the coating using a paper towel.
During further use, you can do without the use of fat or oil!
Thanks to the Easy-Clean effect, manual cleaning is recommended. Simply wipe with hot water, dish soap, and a soft sponge.