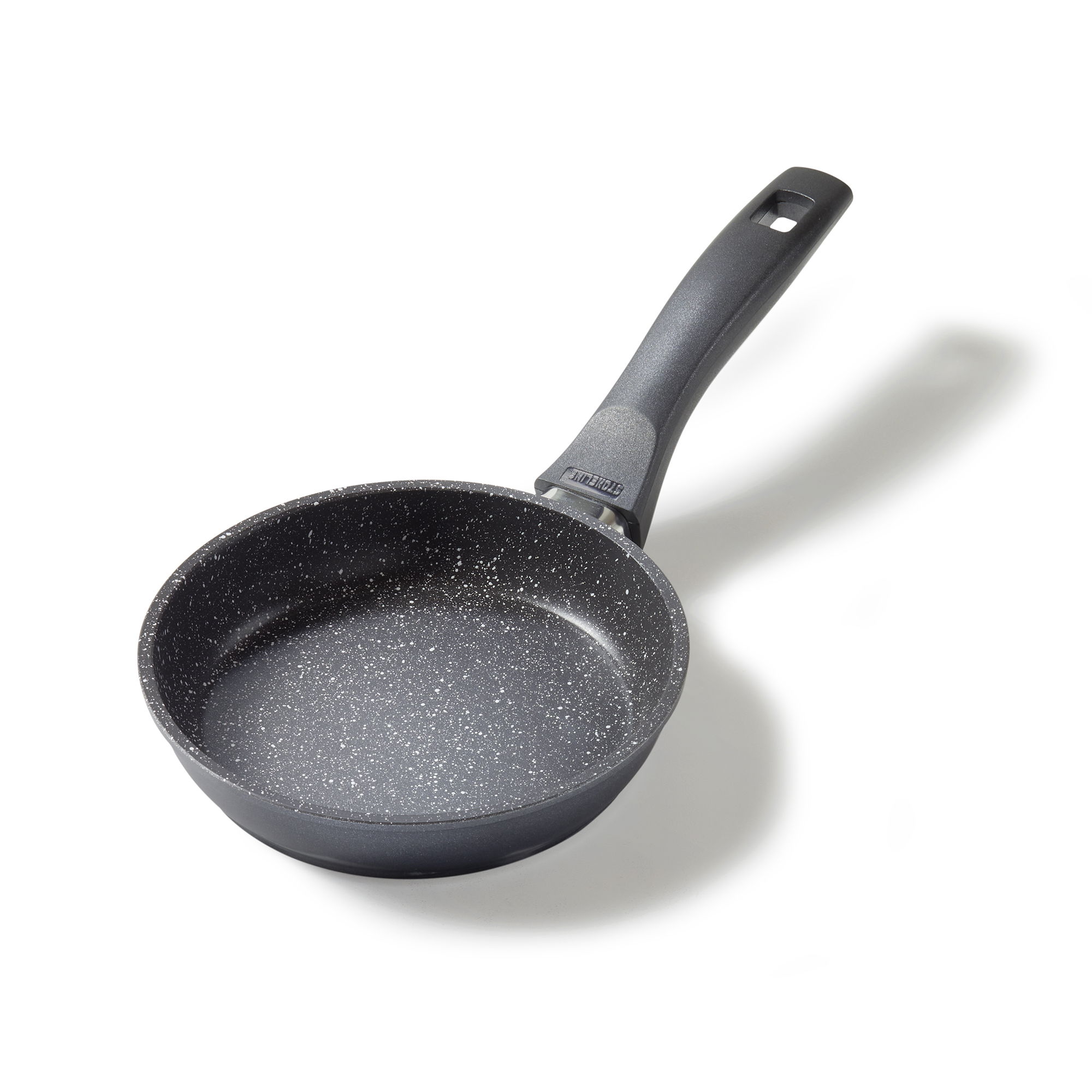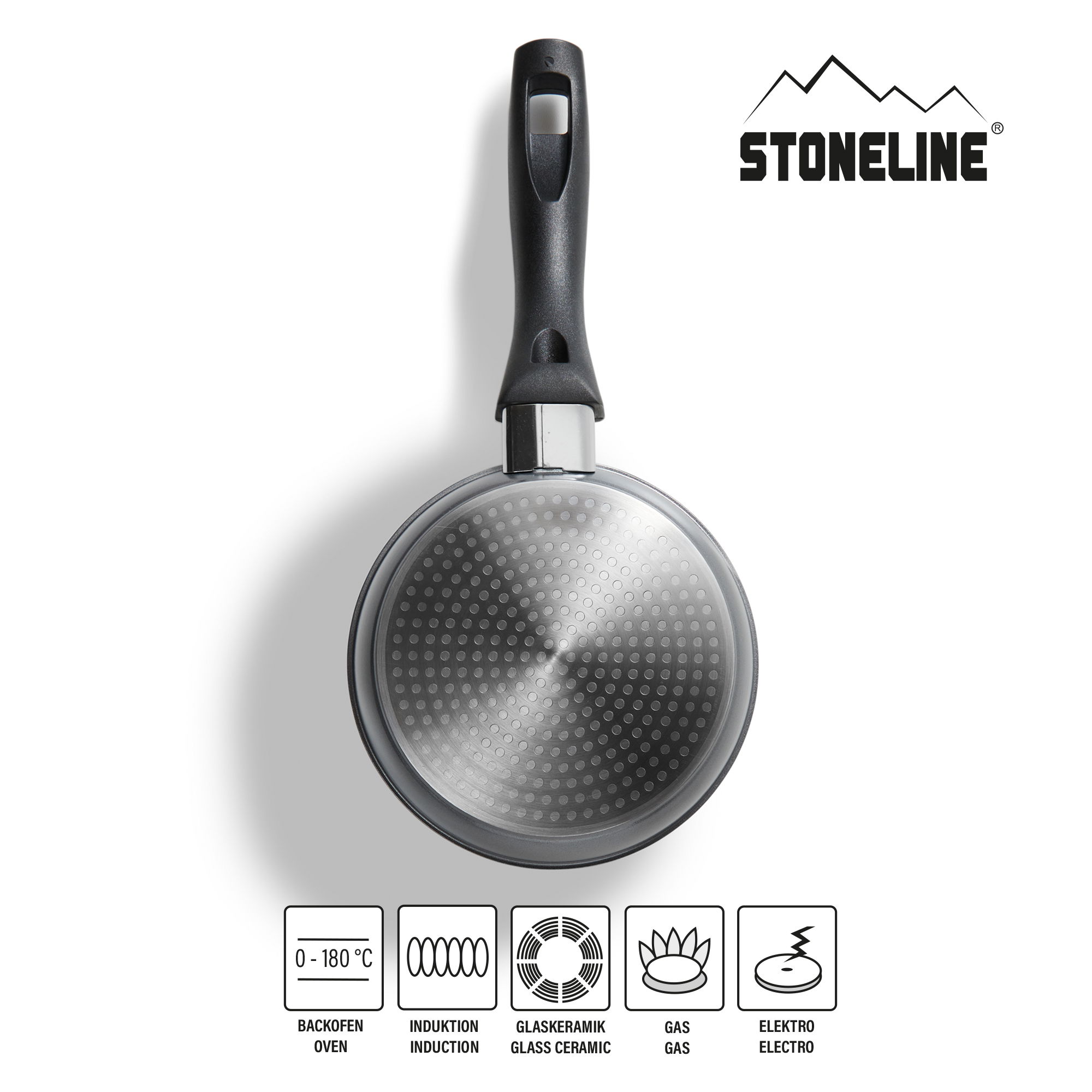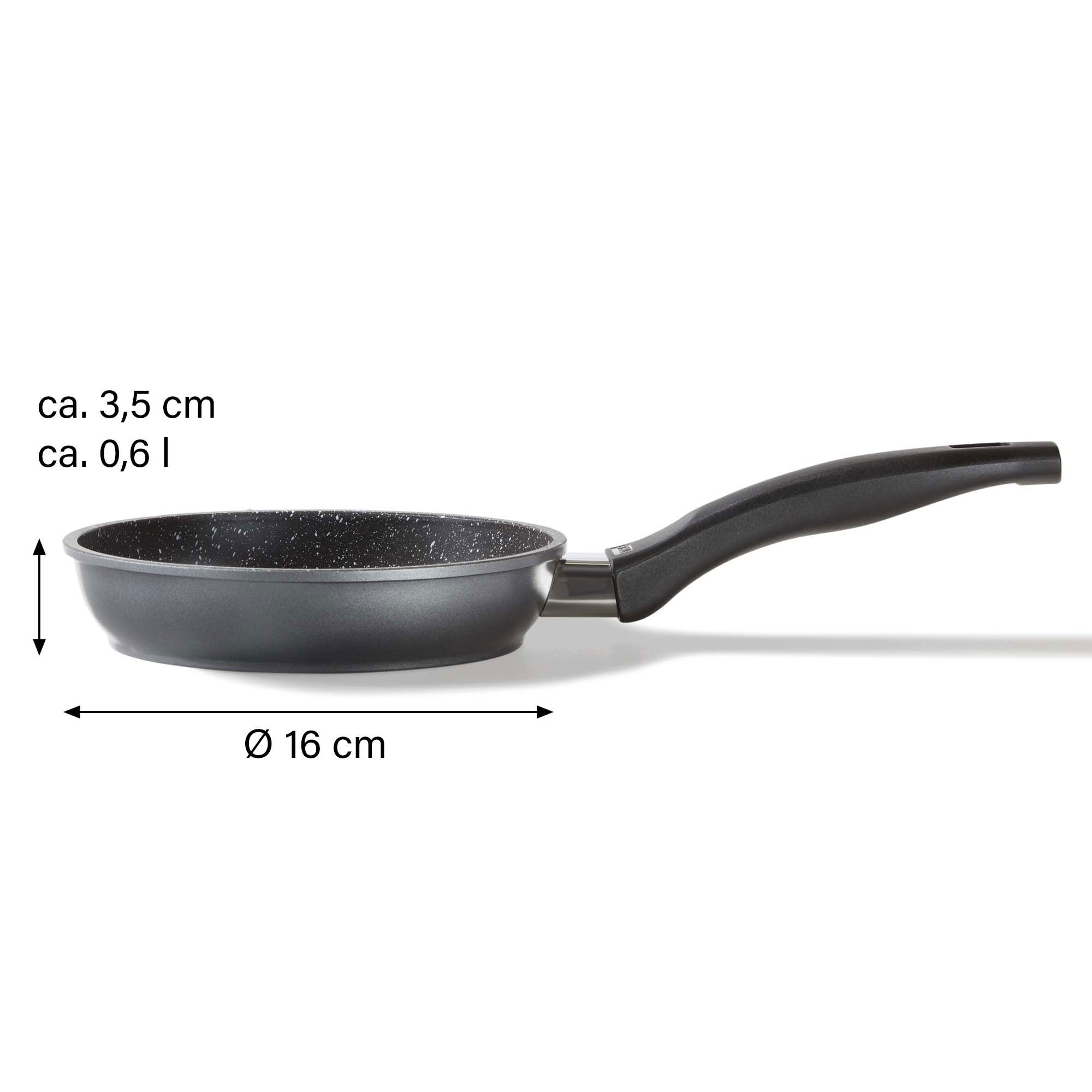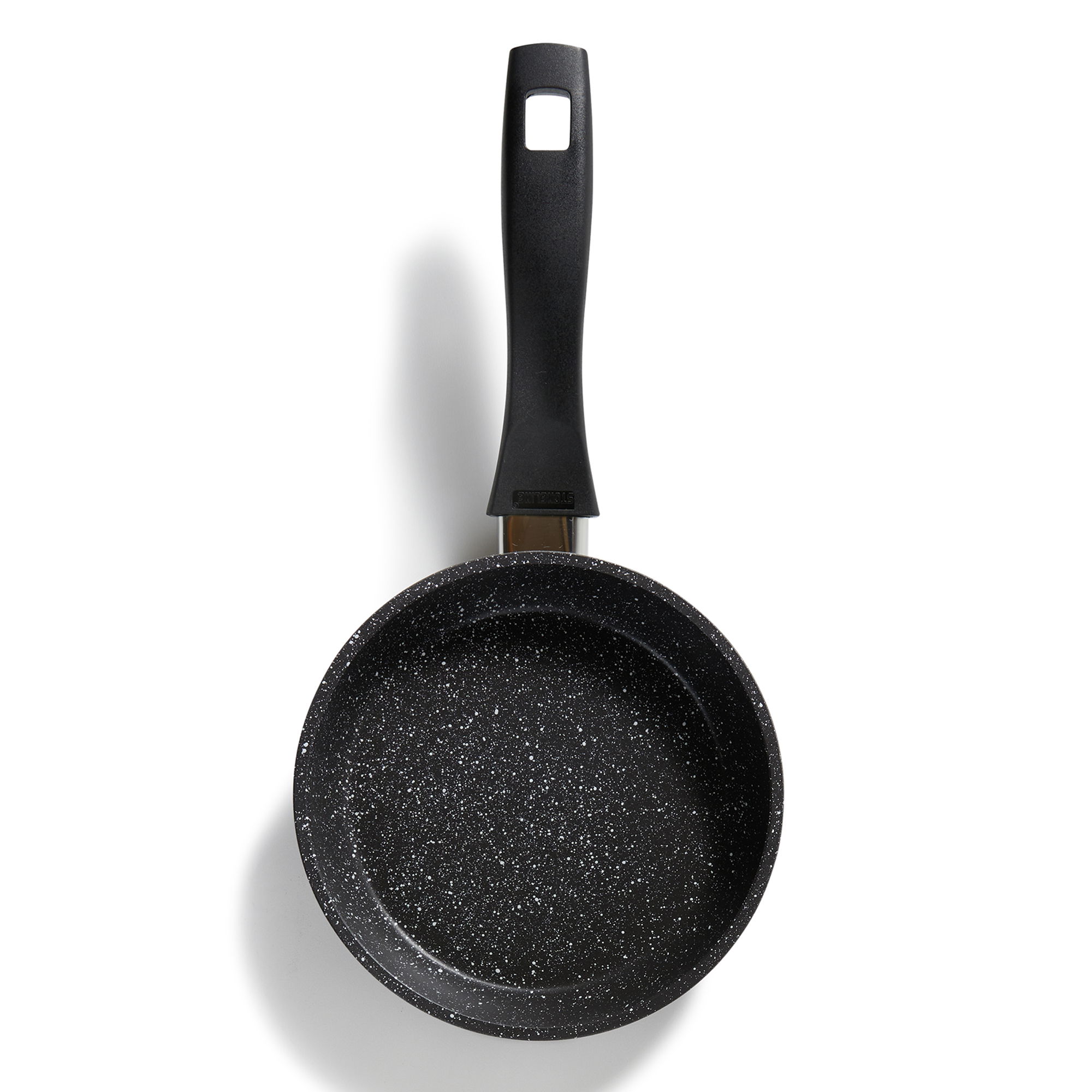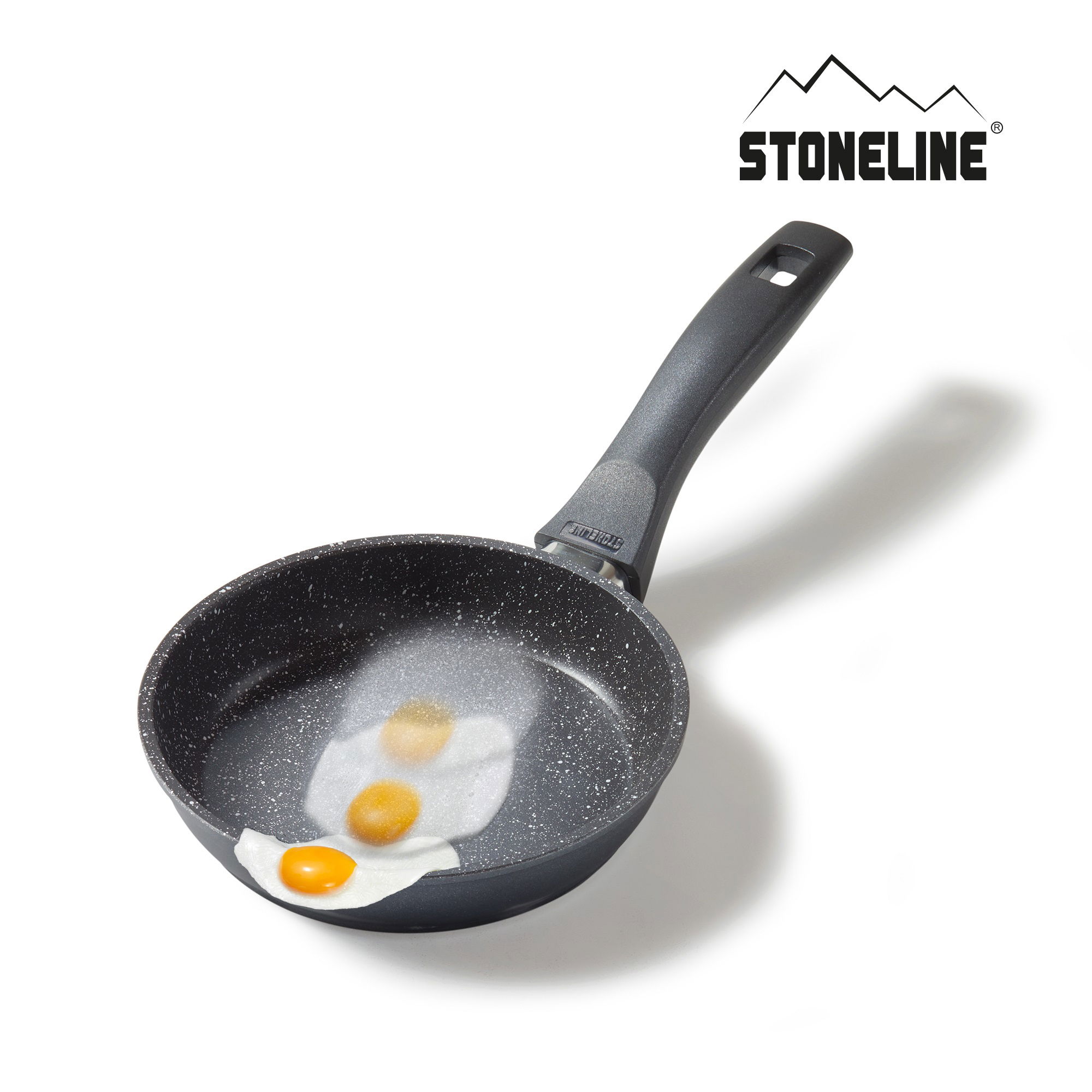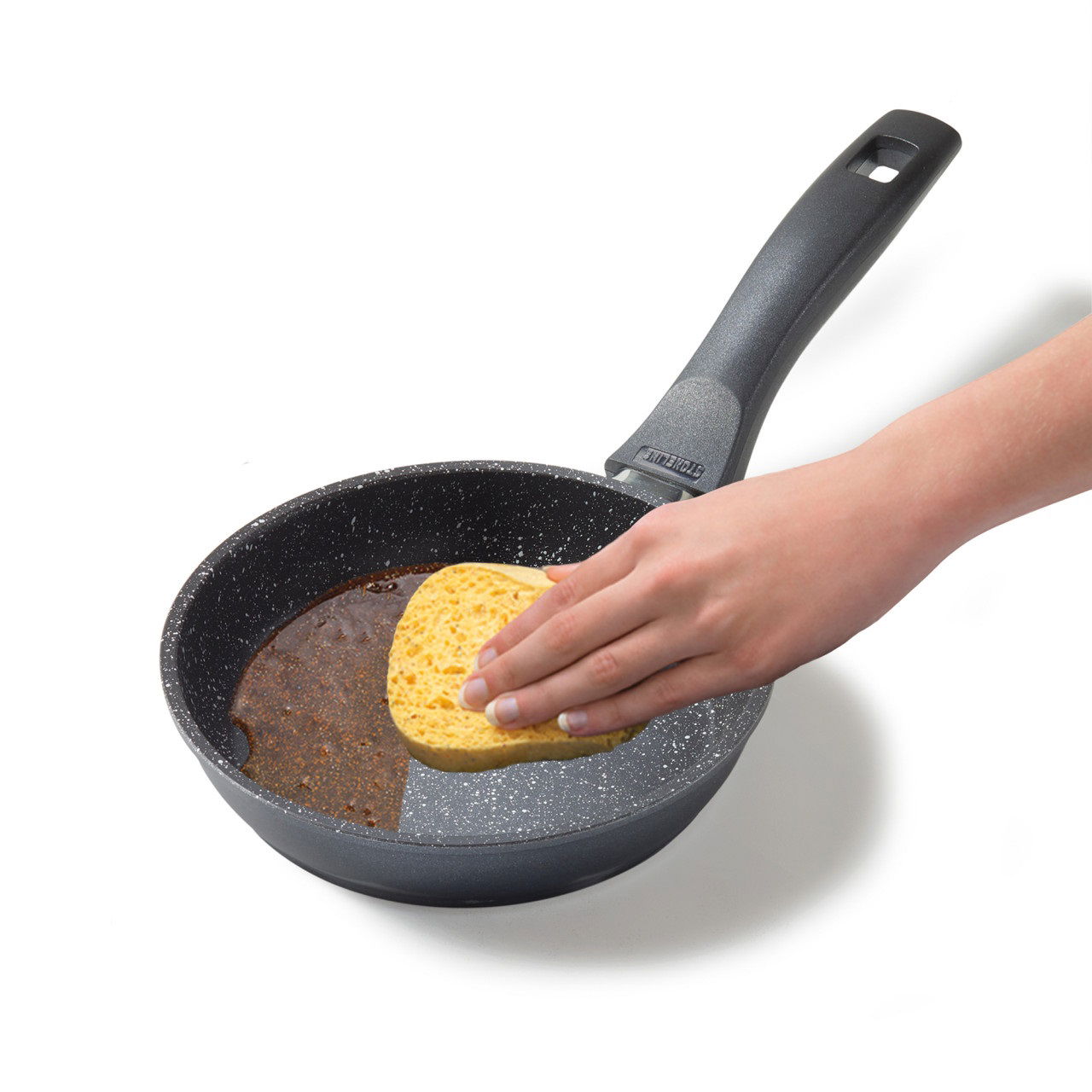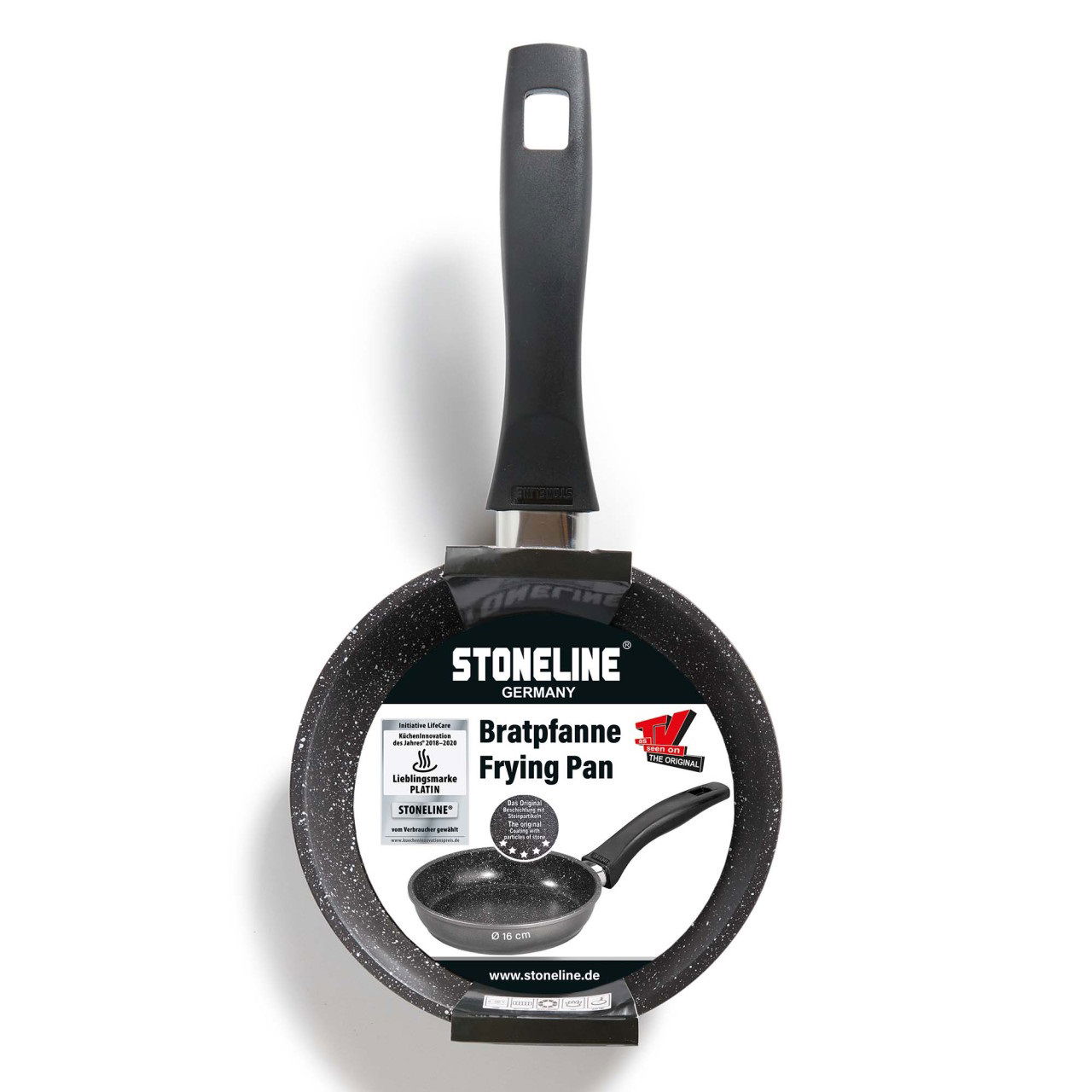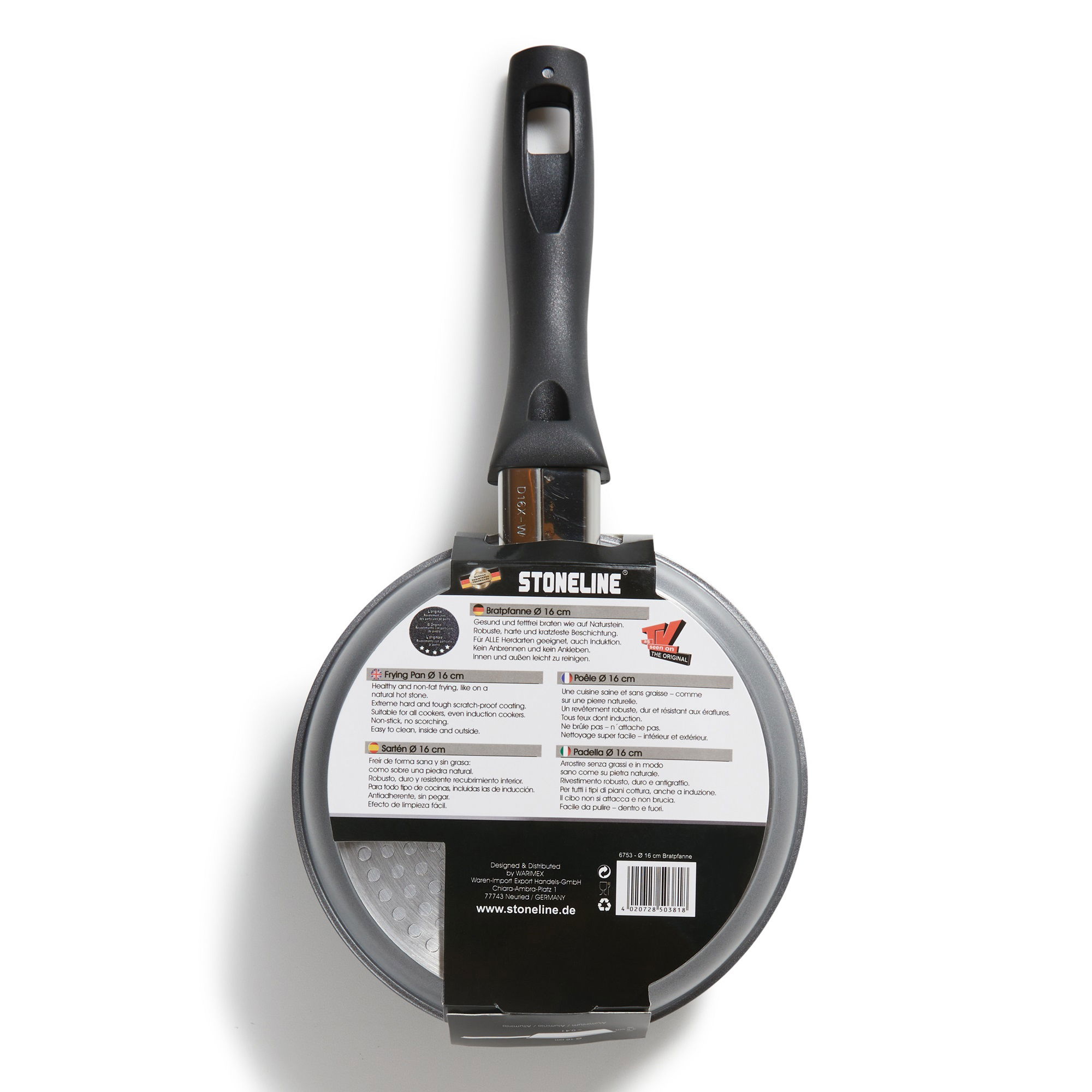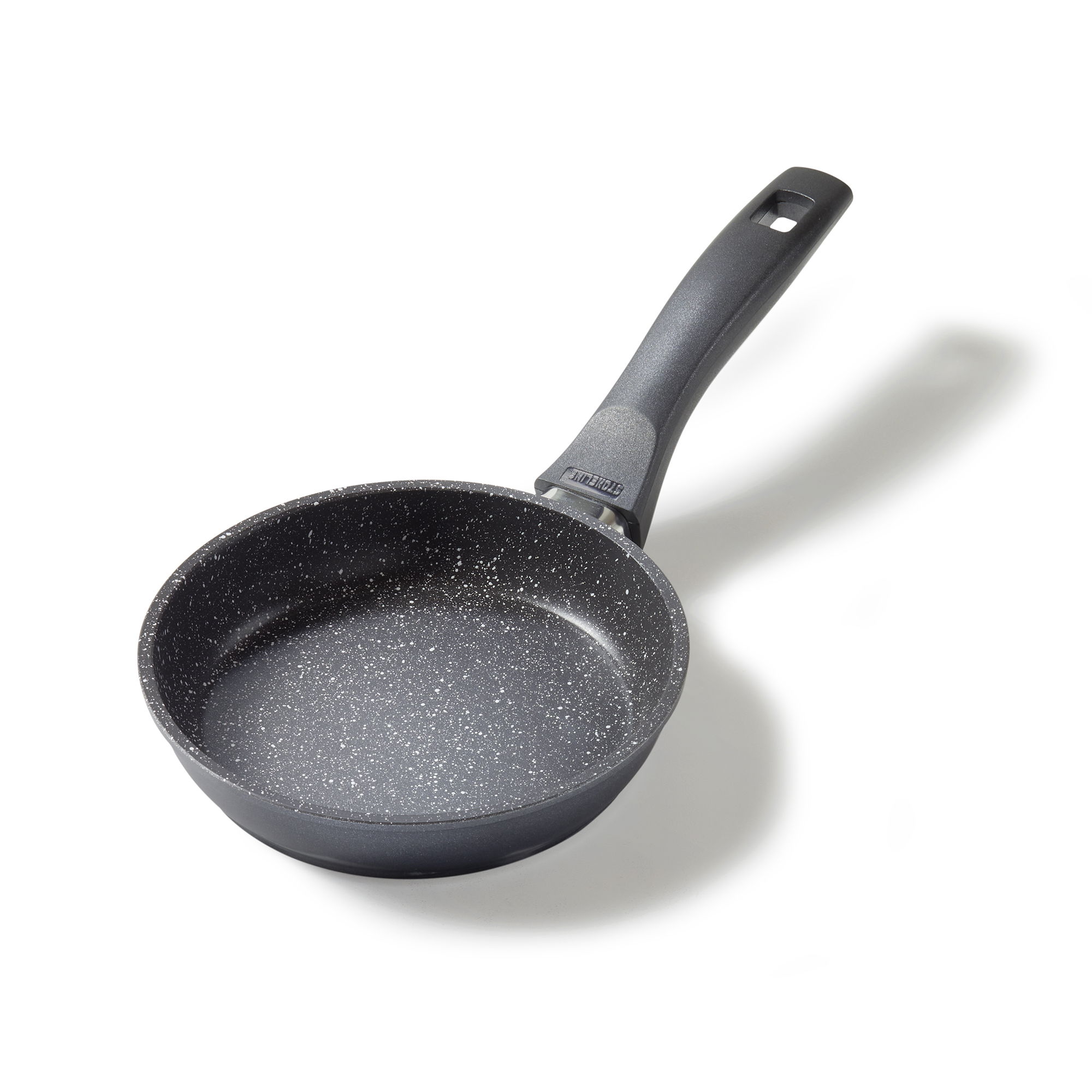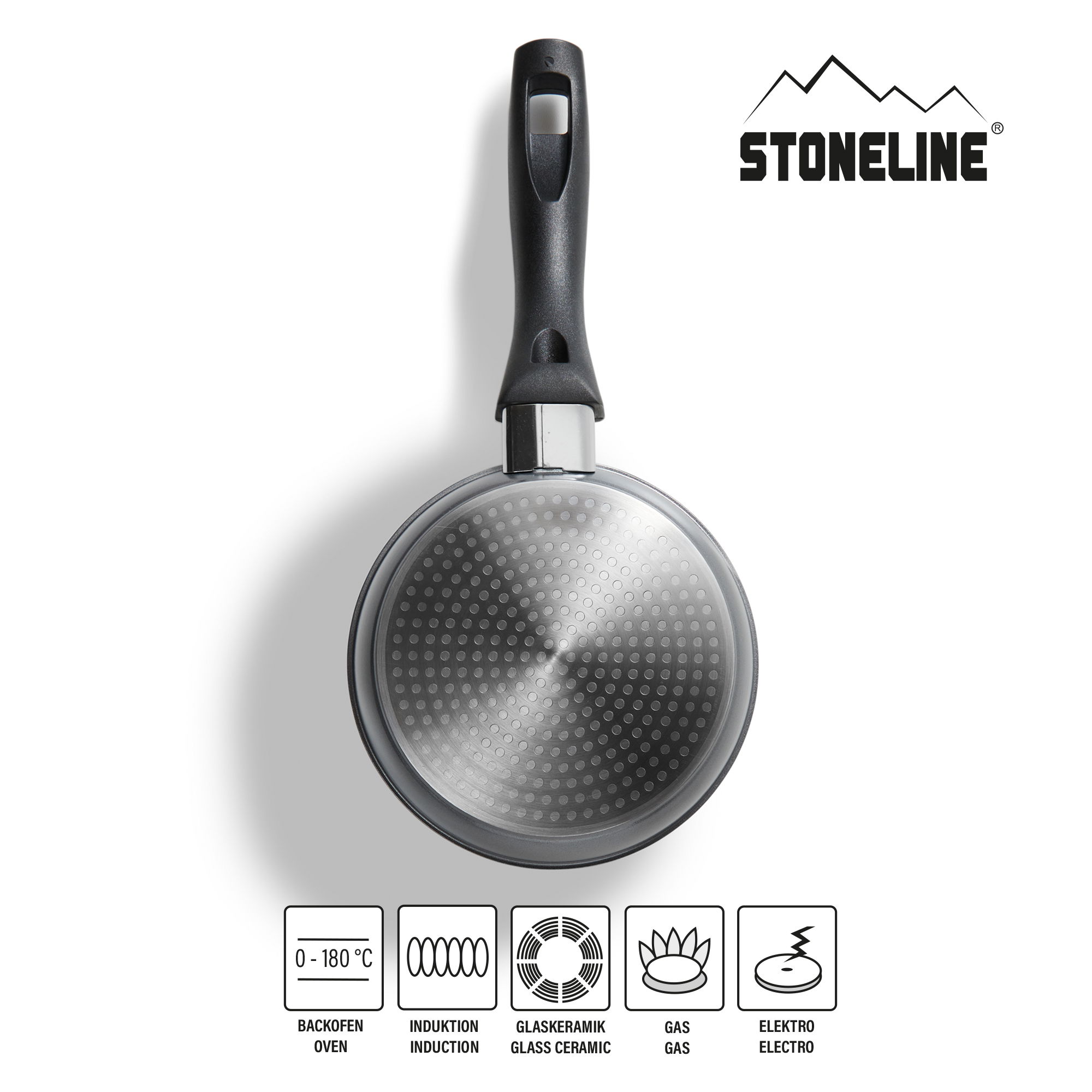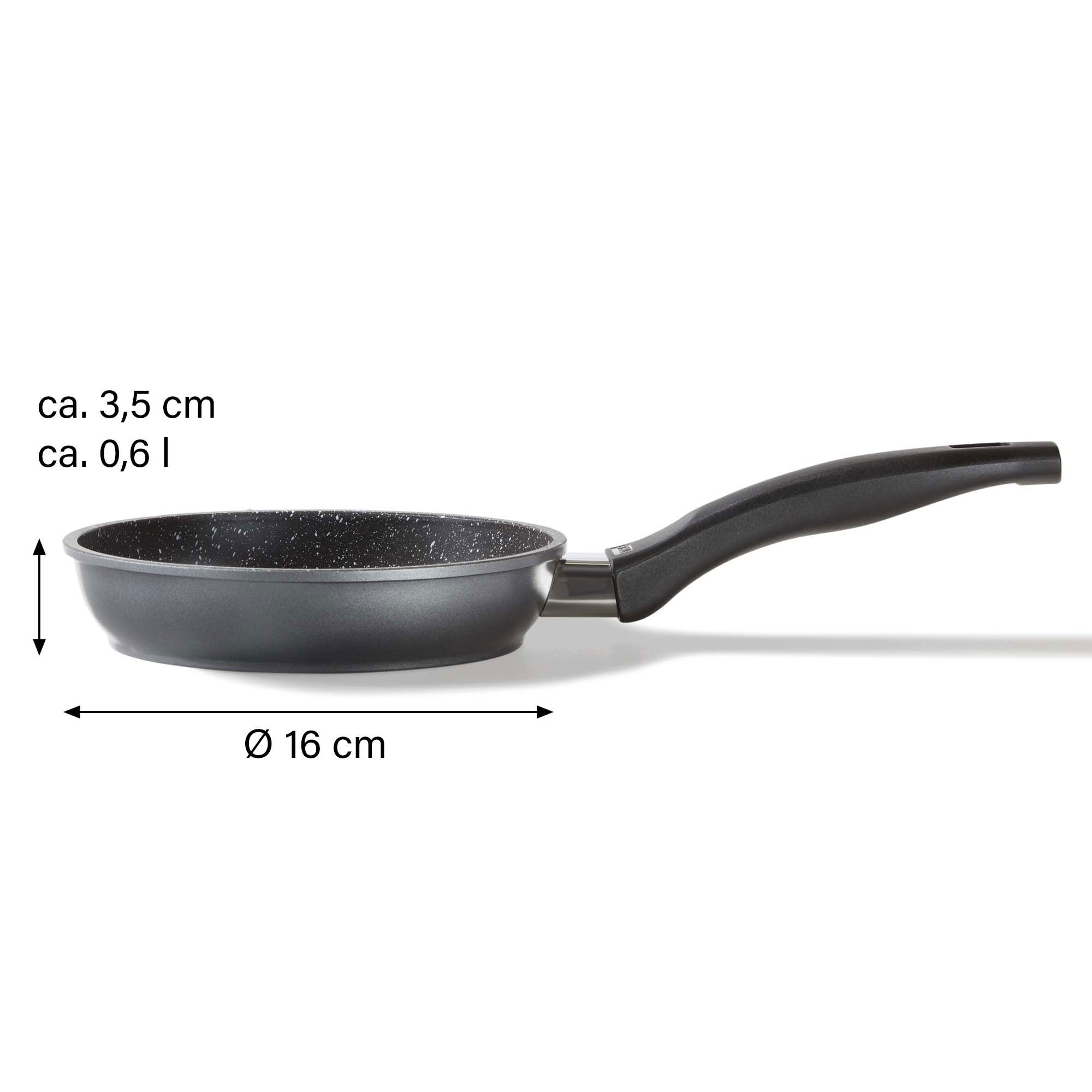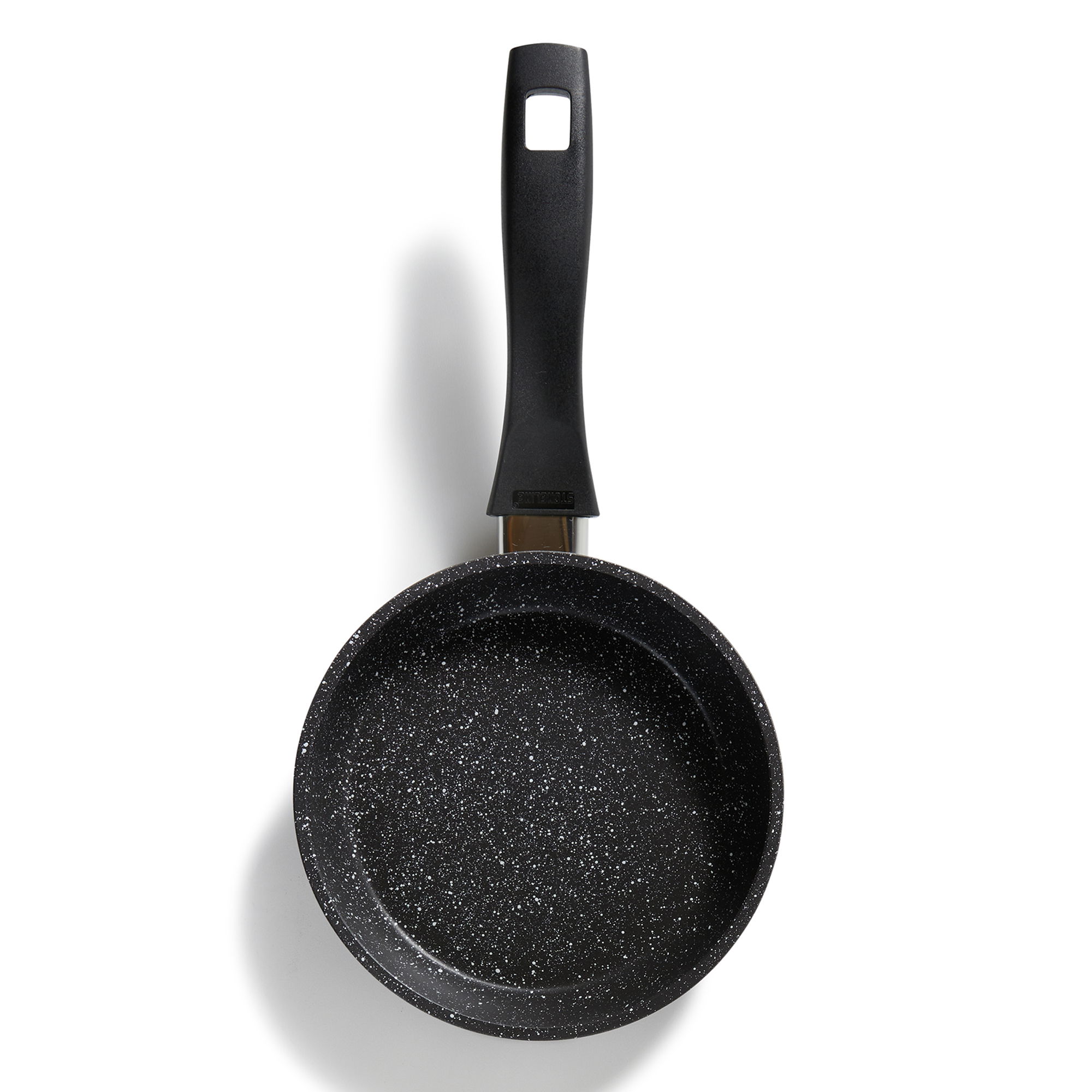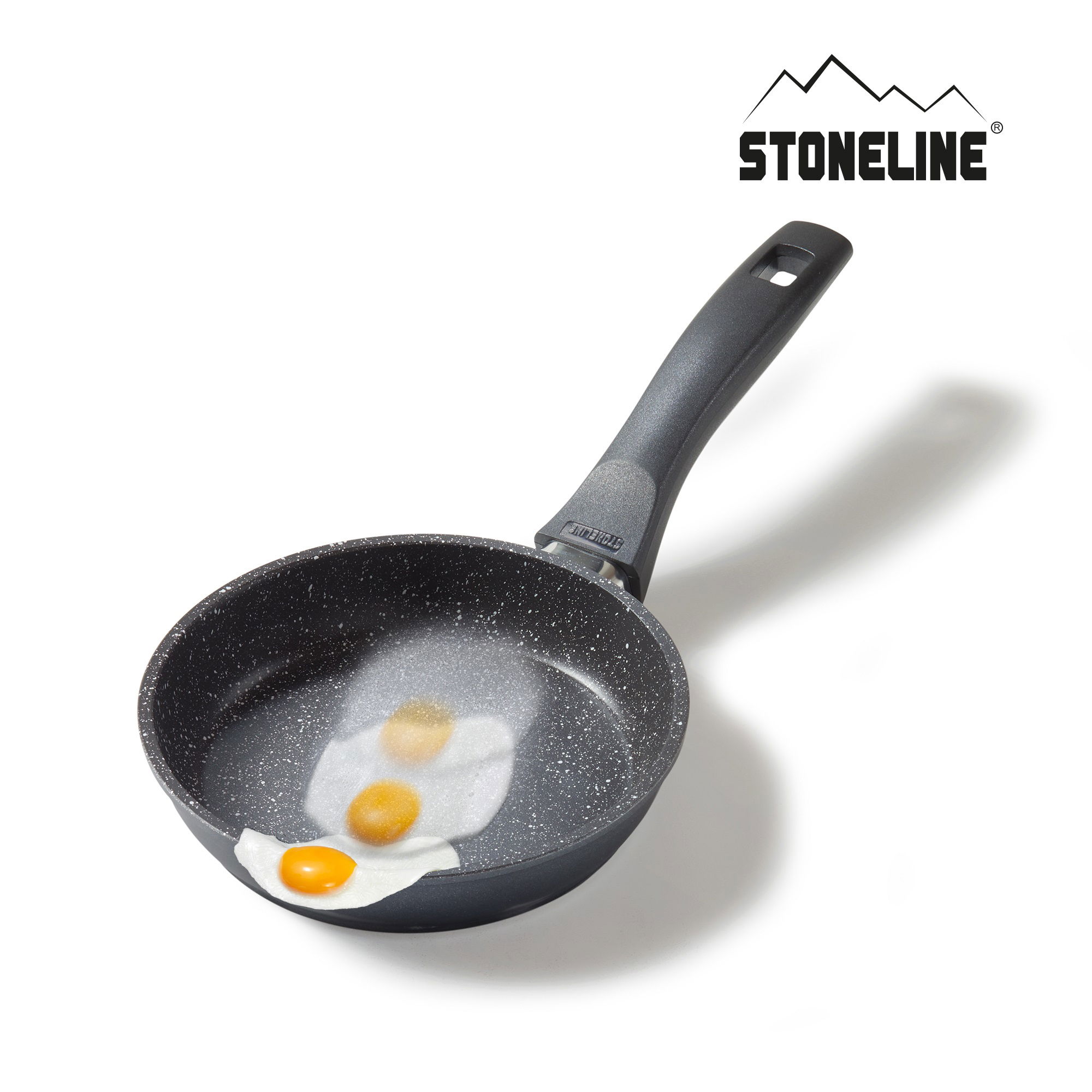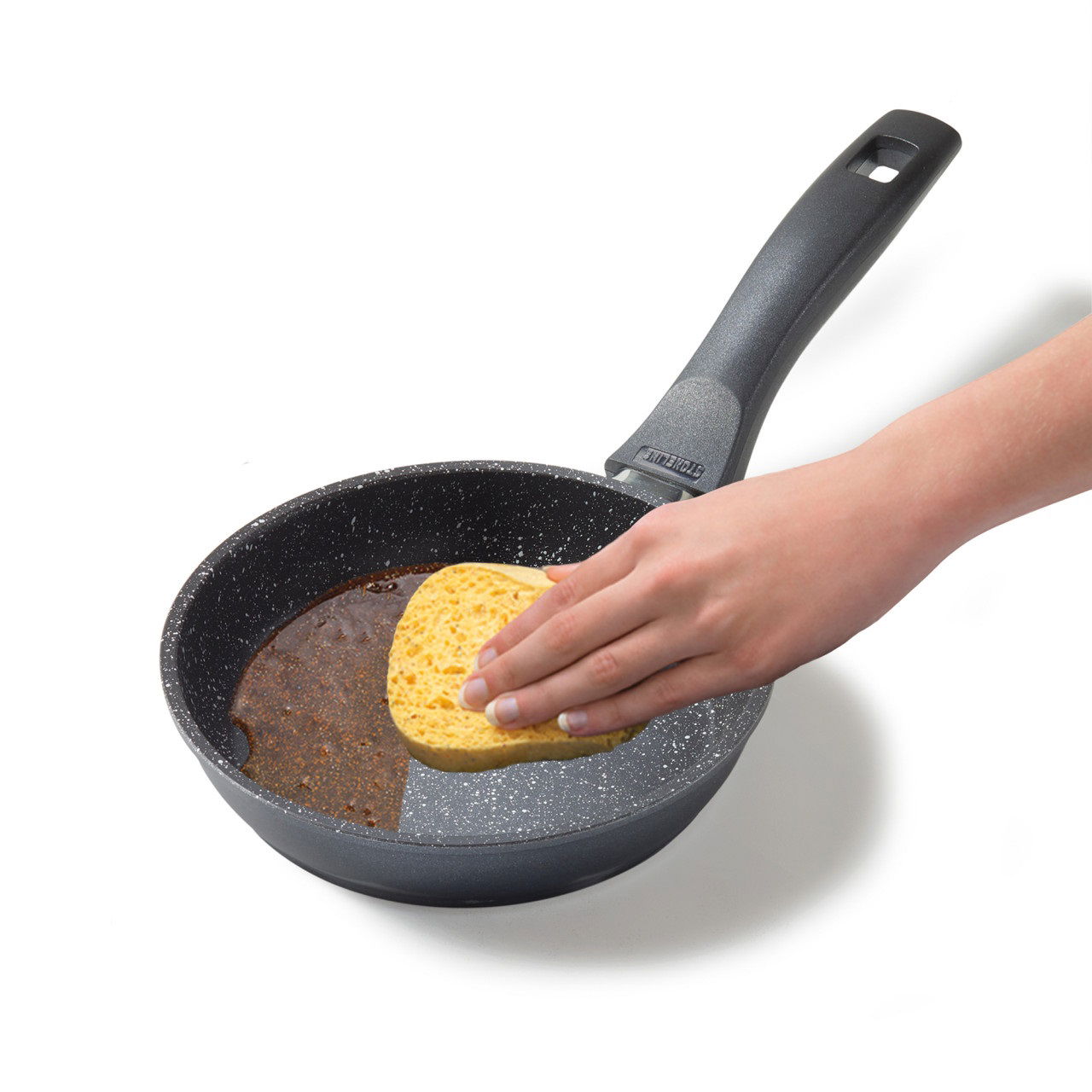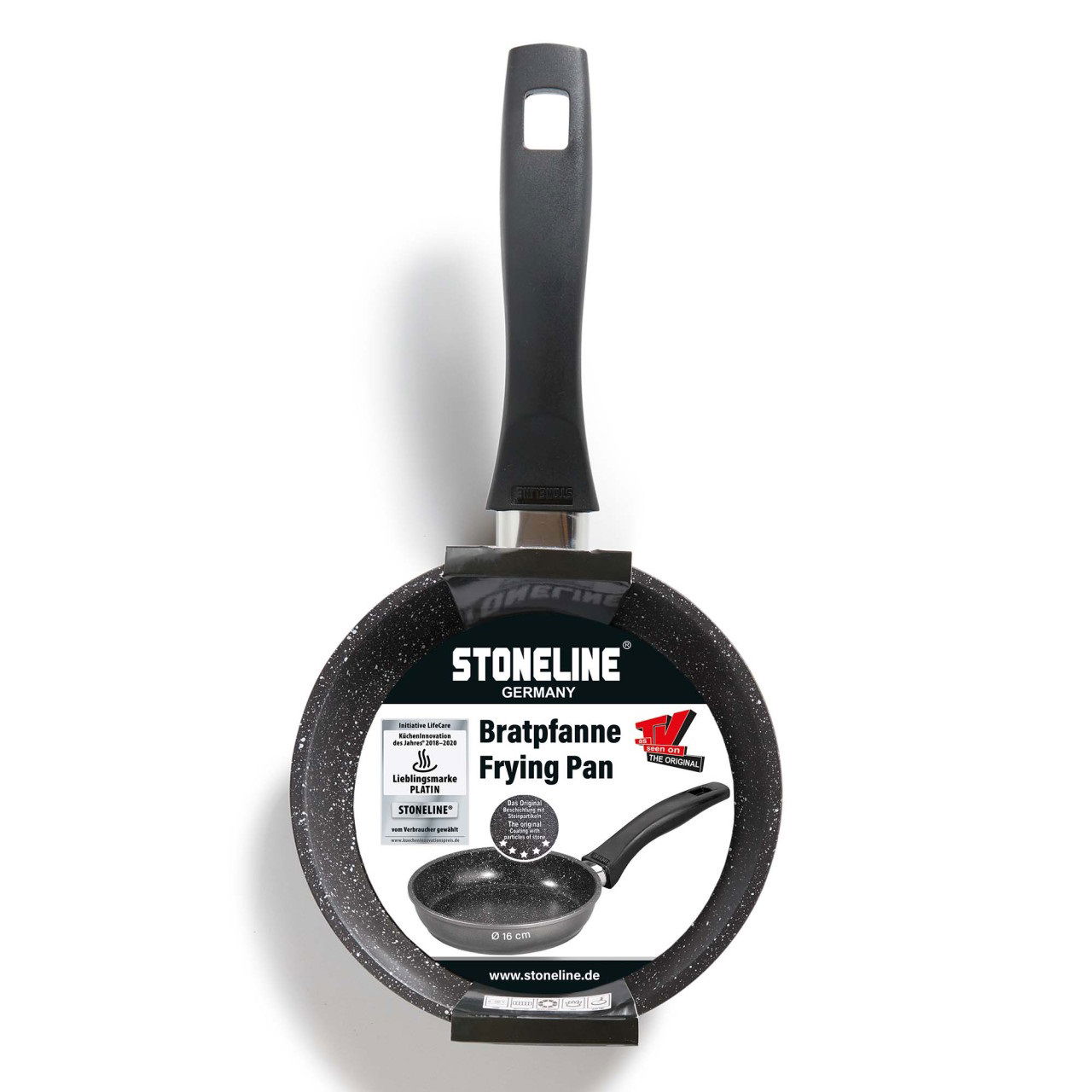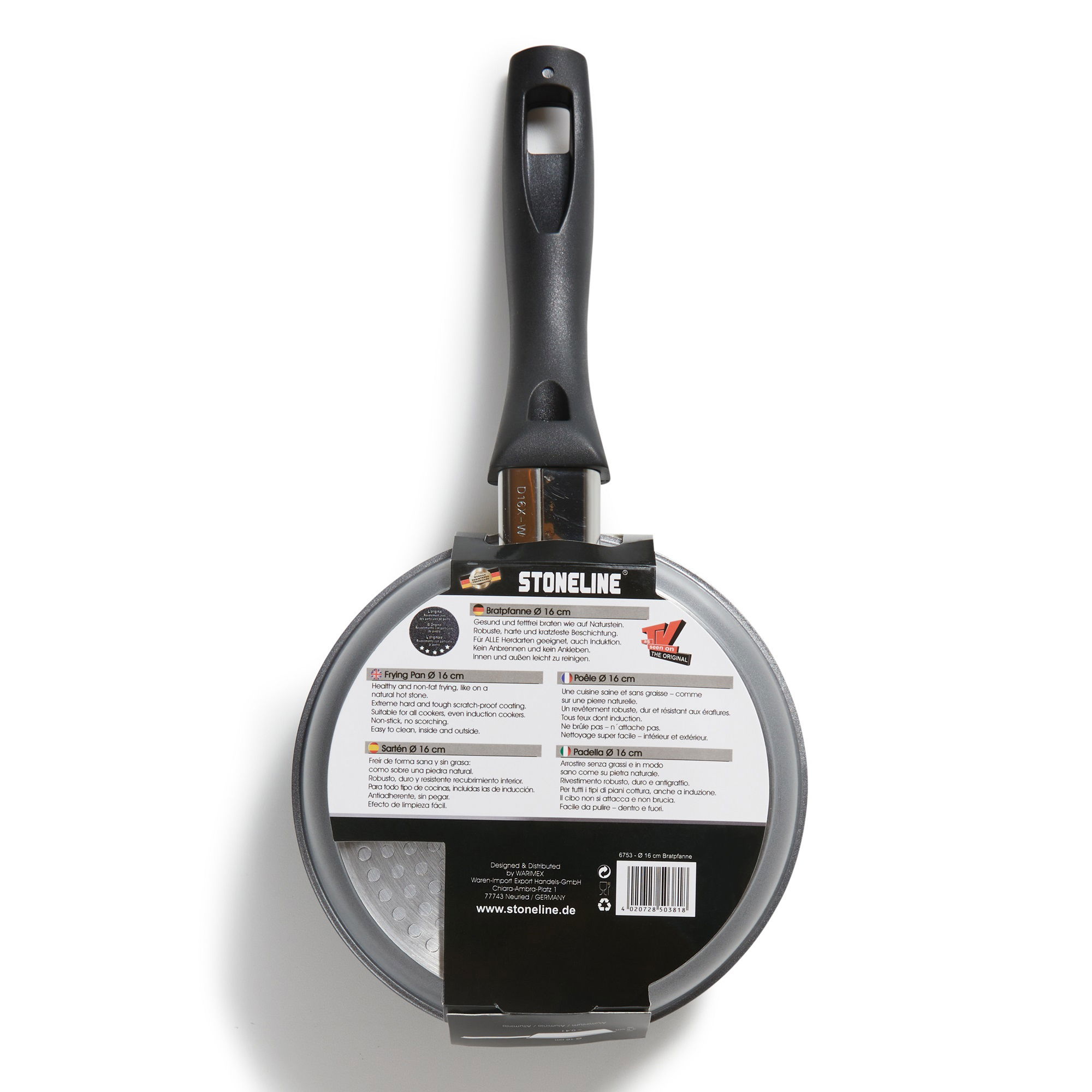 STONELINE® frying pan 16 cm, non-stick omelette pan, oven and induction suitable
€24.95*
%
Old price: €44.95*
You save 20,00 €
Available immediately, in 1-3 days at your home
STONELINE® – The Original!
Healthy nonfat cooking and frying!
This 16 cm frying pan is a must-have in every kitchen. It's perfectly suited for smaller quantities.
Thanks to the special STONELINE® non-stick coating, you can prepare your dishes with or without cooking fat and oil according to your preference, and they will release from the cookware without sticking.
Whether you're cooking on glass ceramic, induction, electric, or gas, it doesn't matter. There will be no stubborn residues sticking to cookware with the original STONELINE® coating, and the easy hand wash will save you time and effort.
1 Frying Pan, ø approx. 16 cm, Height: approx. 3.5 cm, approx. 0.4 l
The Key Advantages of STONELINE® Cookware at a Glance:
The world's only non-stick coating with genuine stone particles
Scratch-resistant STONELINE® non-stick coating
Cook and fry without fat and oil, preserving vitamins
Optimal frying results and crispy meats
Suitable for vegetarians as well: vegetables stay crisp and juicy
No burning and no sticking
Super easy to clean
Extra-strong, warp-free base
Base thickness: 4.5 mm
Suitable for all types of stoves, including induction
Oven-safe up to 180°C
Material: Cast aluminum
Cleaning and Care Tips:
Before the first use, we recommend thoroughly washing your cookware with some water and mild dish soap.
Then, spread a few drops of cooking oil on the coating using a paper kitchen towel.
During subsequent use, you can avoid the use of fat or oil!
Thanks to the Easy-Clean effect, hand cleaning is recommended. Simply wipe with hot water, dish soap, and a soft sponge.
Coating:

Non-stick coating

Content:

from 1 l to 2 l

, from 2 l to 3 l

, from 3 l to 4 l

, up to 1 l

Diameter:

14 cm

, 16 cm

, 18 cm

, 20 cm

, 26 cm

, 28 cm

, 32 cm

Handle:

Fixed

Height:

2 to 5 cm

, 5 to 10 cm

Lid:

No

Oven suitable until:

150 °C

, 180 °C

Series:

Classic

Type:

Frying Pans
---
Tolle Pfanne für 1 Spiegelei
Die Pfanne steht wirklich in nix den Großen von Stoneline nach, perfekt.
Wie die großen Pfannen ist auch die kleine Pfanne vielseitig.
Die Pfanne ist wie versprochen: kratzfest. Man kann Butter oder Öl nehmen, muß aber nicht, nur für den Geschmack.
Ideale Pfanne für Miniportionen.
Stoneline Bratpfanne 16 cm
Benutze schon eine viereckige Bratpfanne von Stoneline. Bin damit sehr zufrieden. Bestellte daher die 16 cm Pfanne für schnelle Einpersonen-Gerichte. Perfekt.
Diese kleine Pfanne fehlte mir noch. Zum Auslassen von Butter oder Speck und für 1 "Singel-Spiegelei" toll. Bin sehr zufrieden. Der Pfannenboden verzieht sich auch bei Induktion nicht, was bei anderen Pfannen der Fall ist.
Ich habe das ganze Set und ich bin begeistert habe sie jetzt zehn Jahre und jetzt erst ein austausch
Alles top wie beschrieben
Ein sehr gutes Produkt, das sich vor allem gegen den Wettbewerb durchsetzen kann.