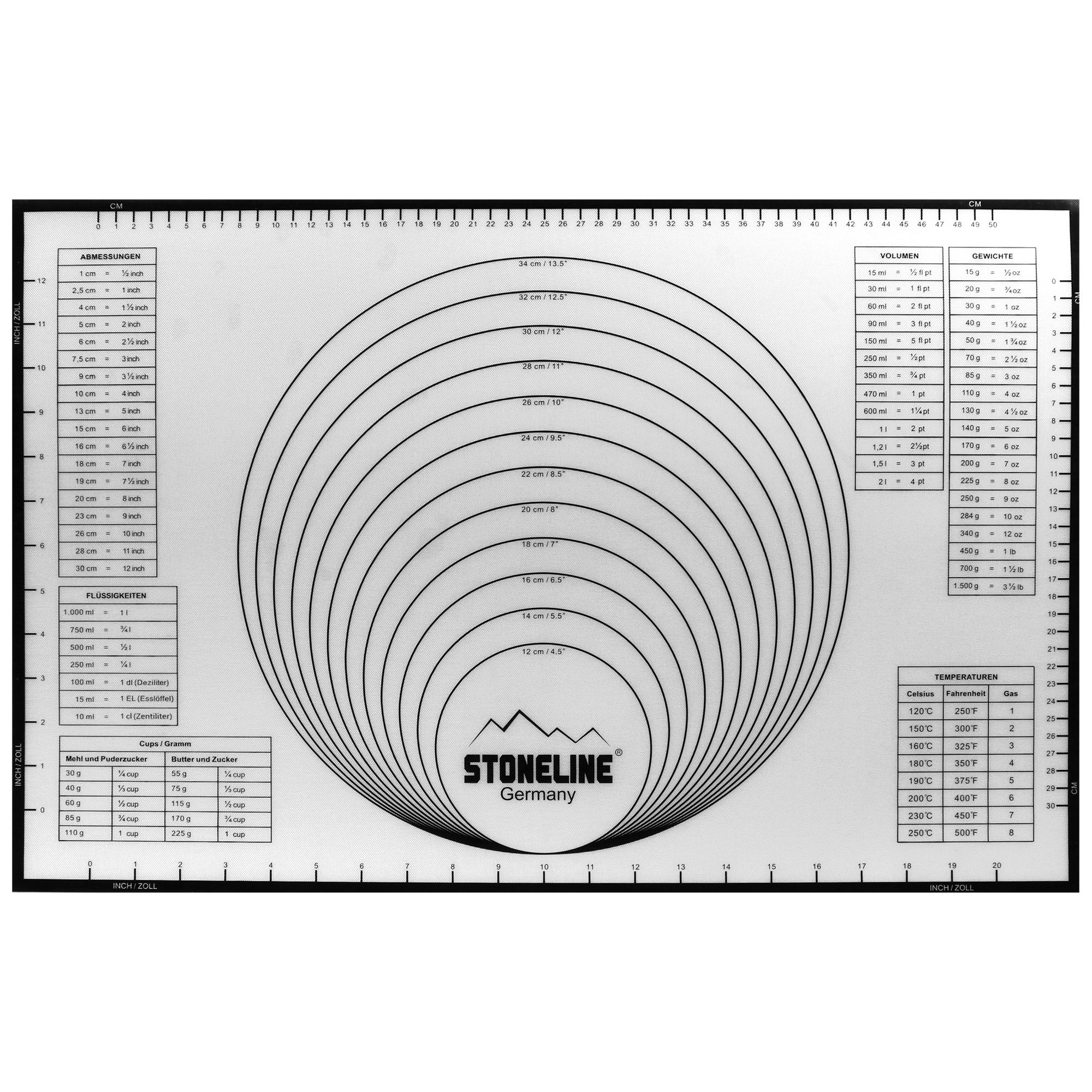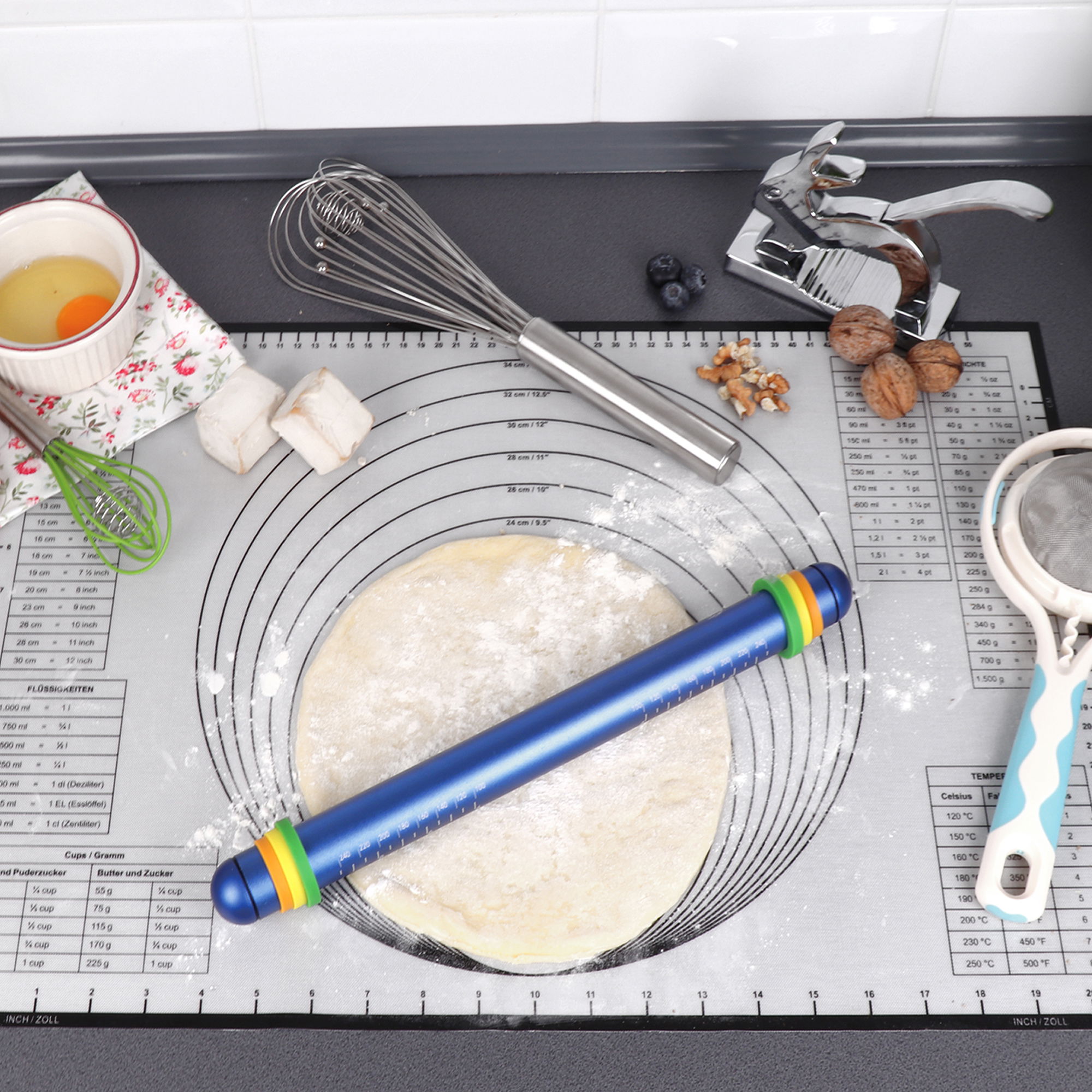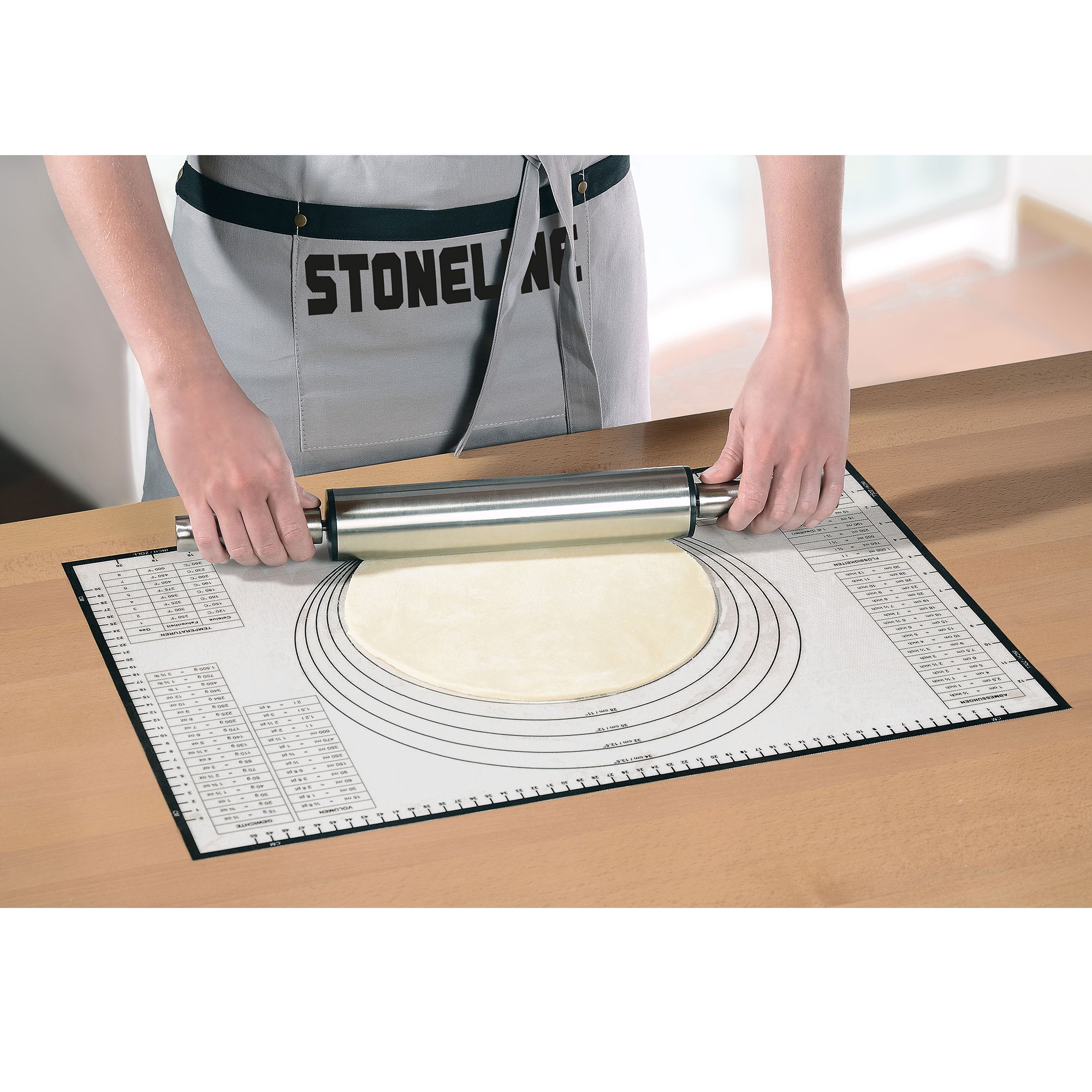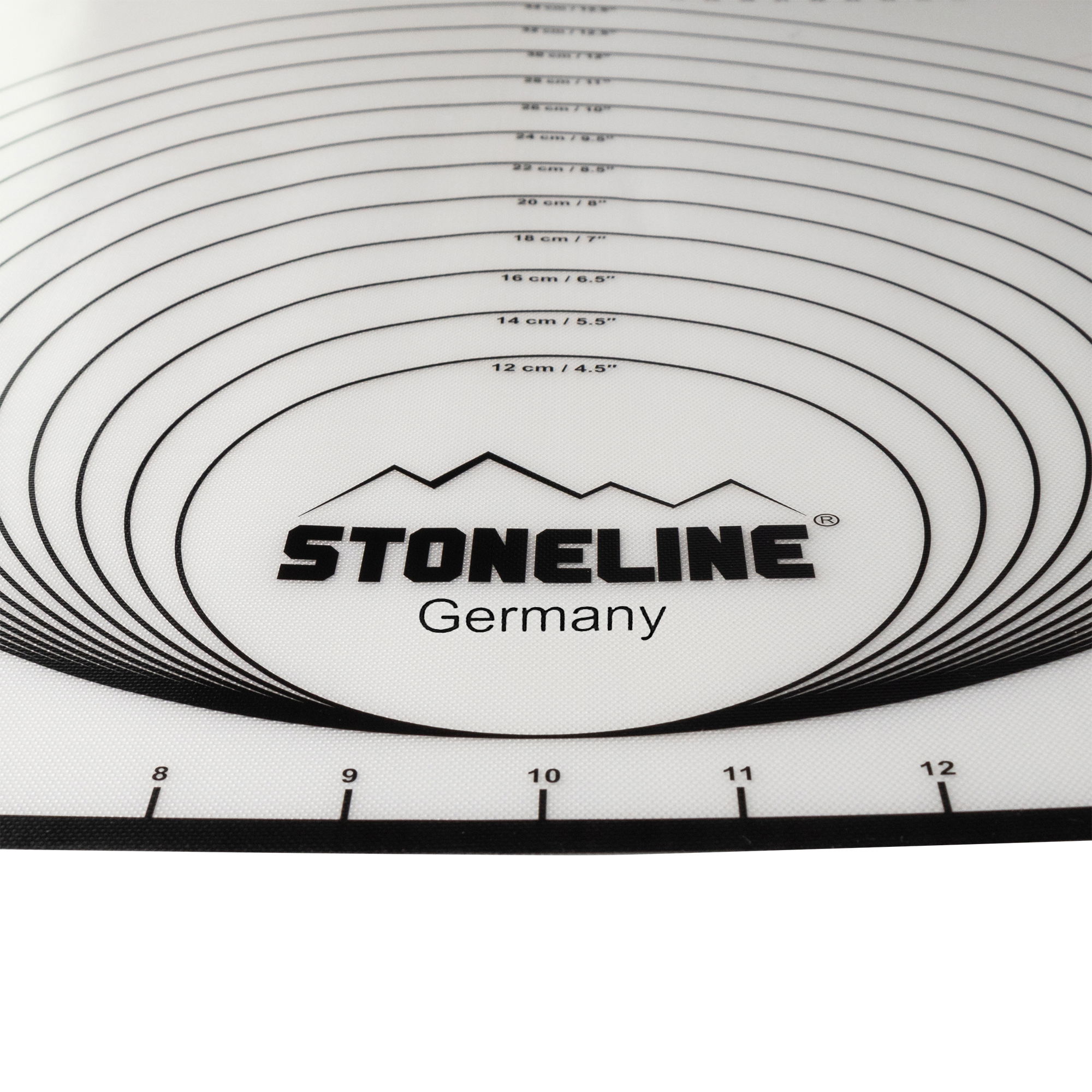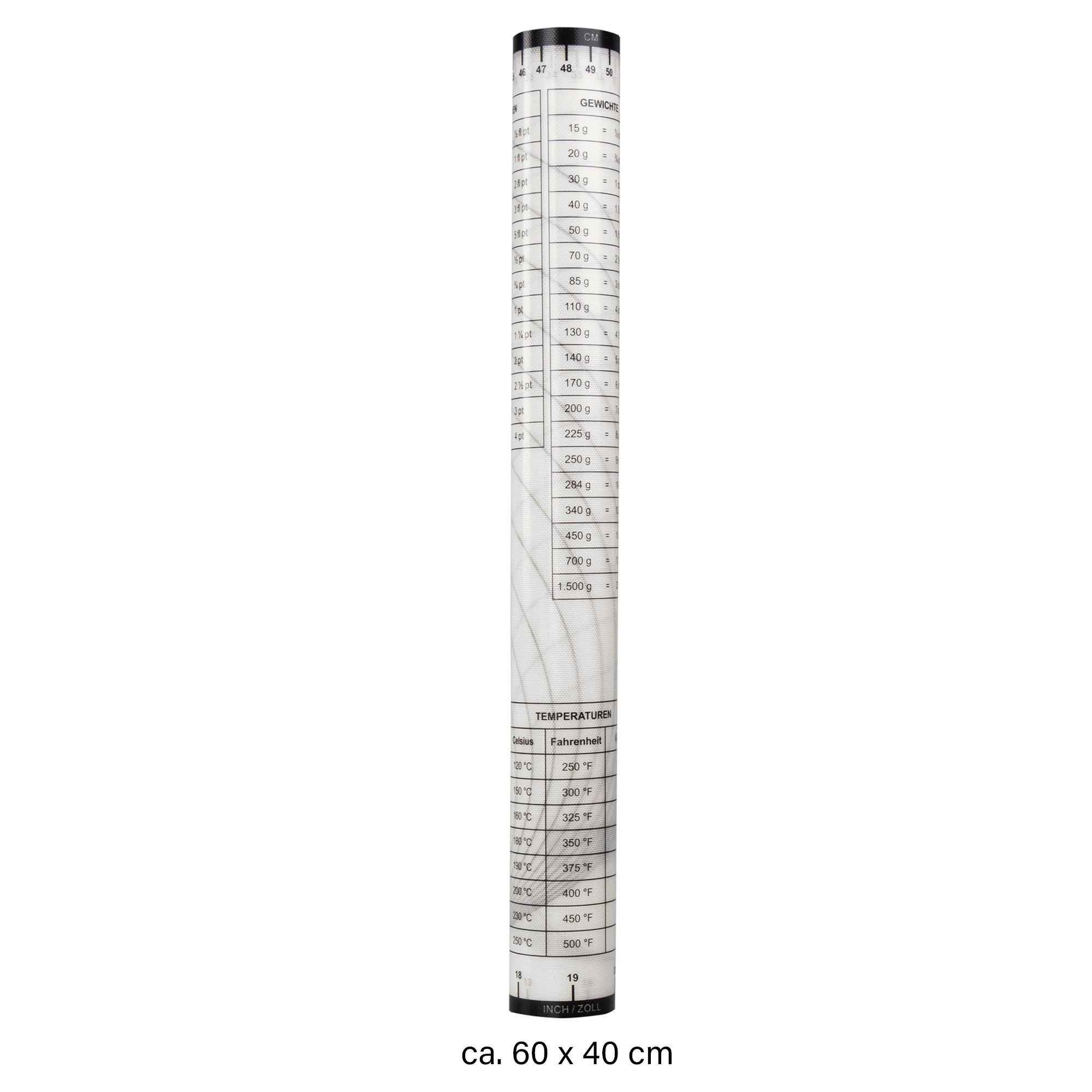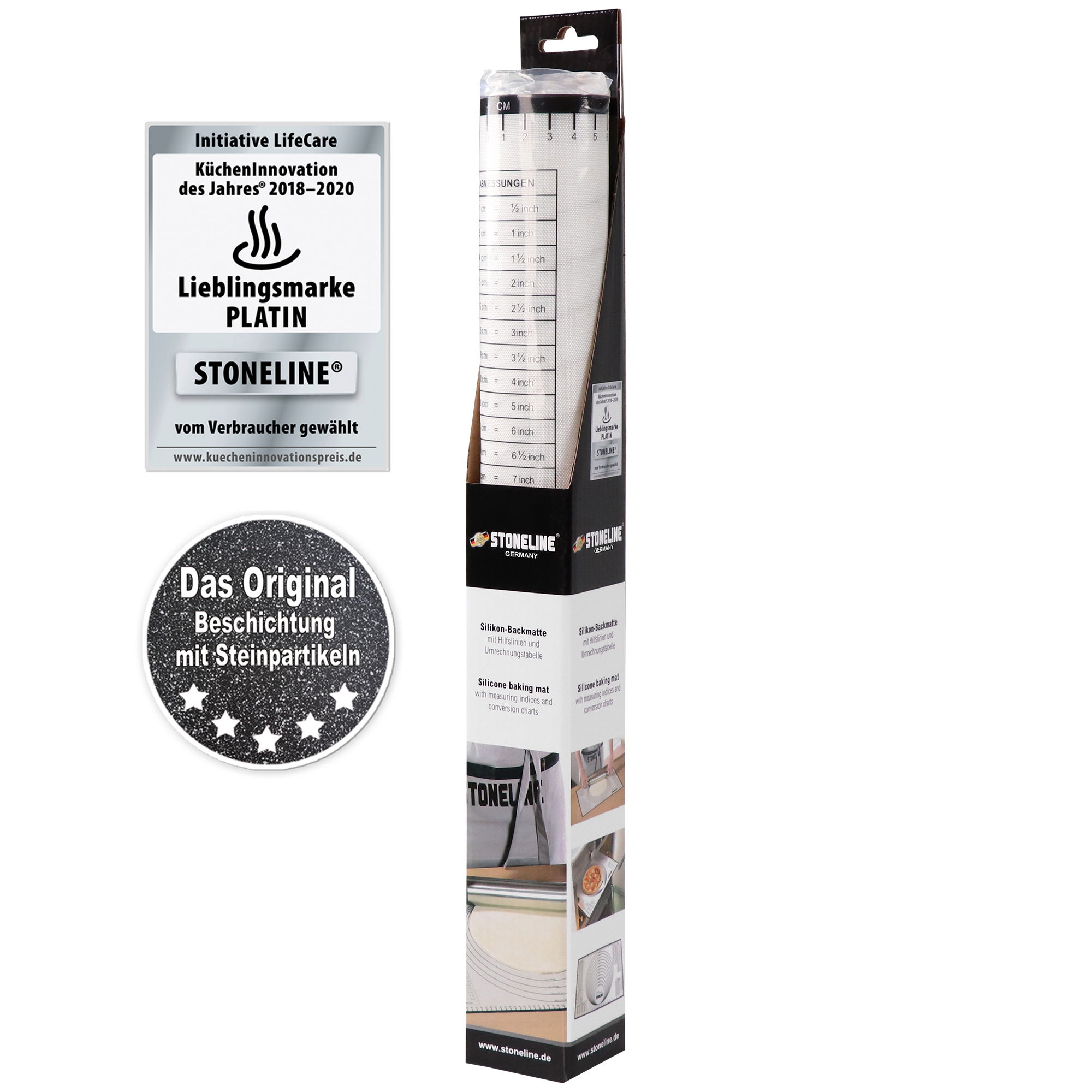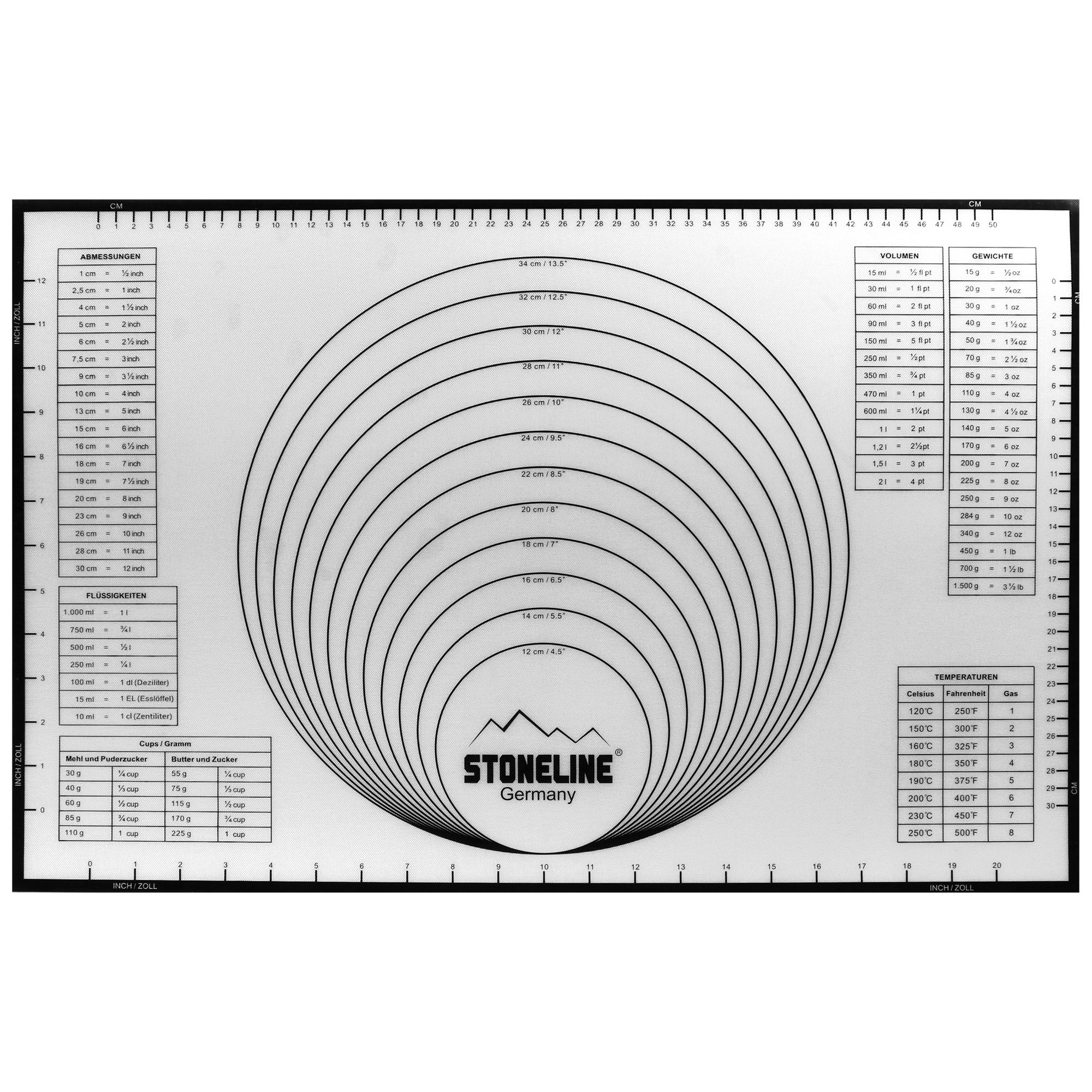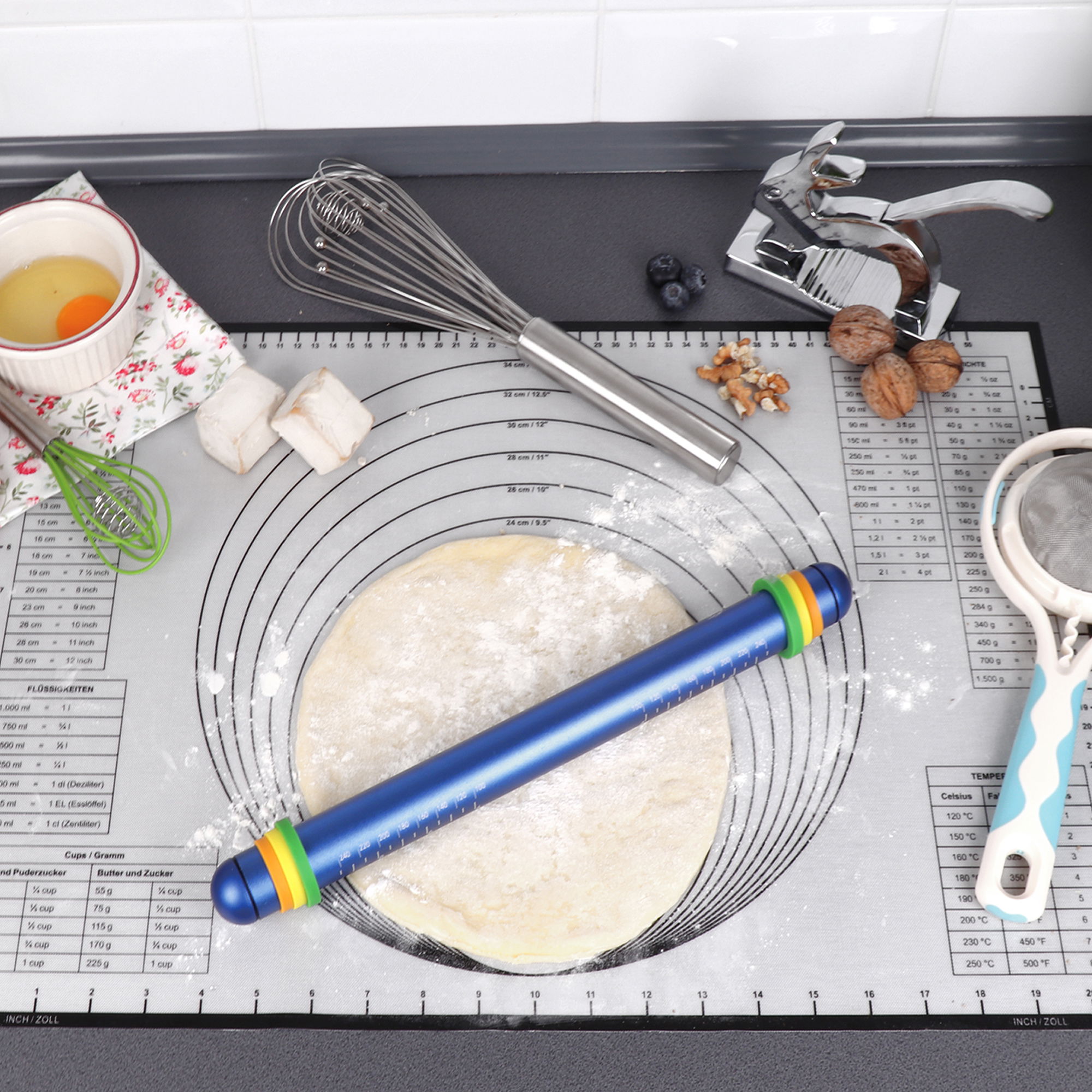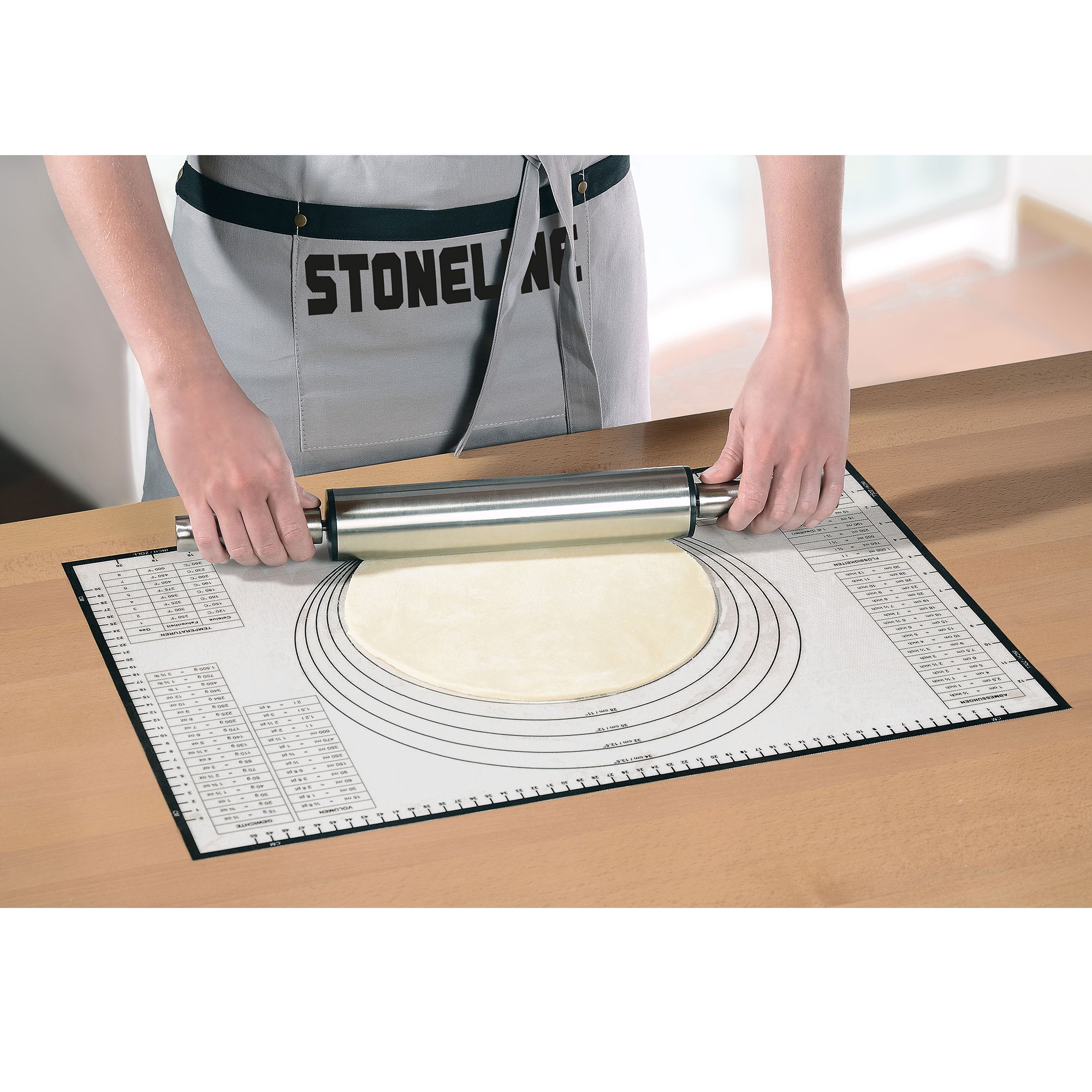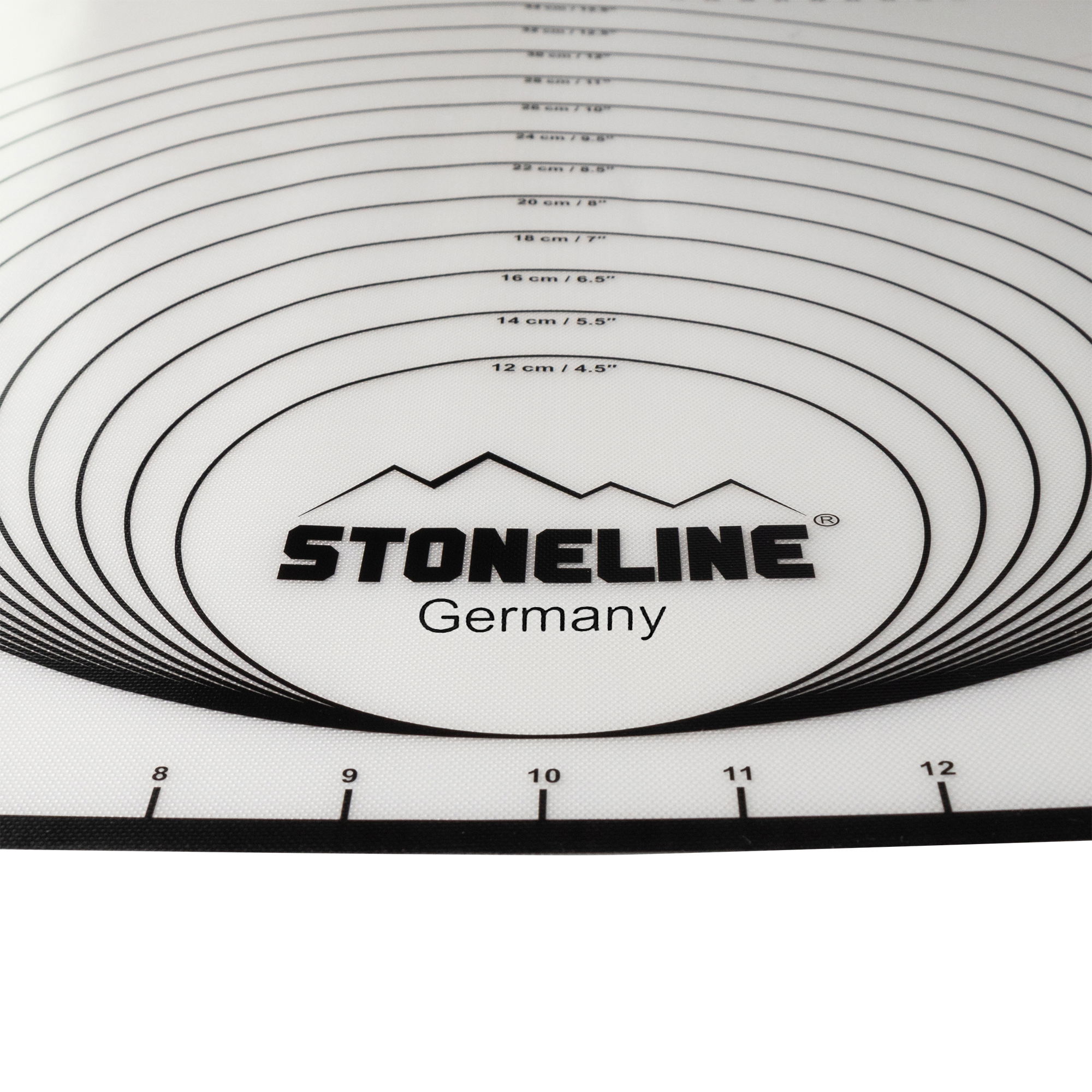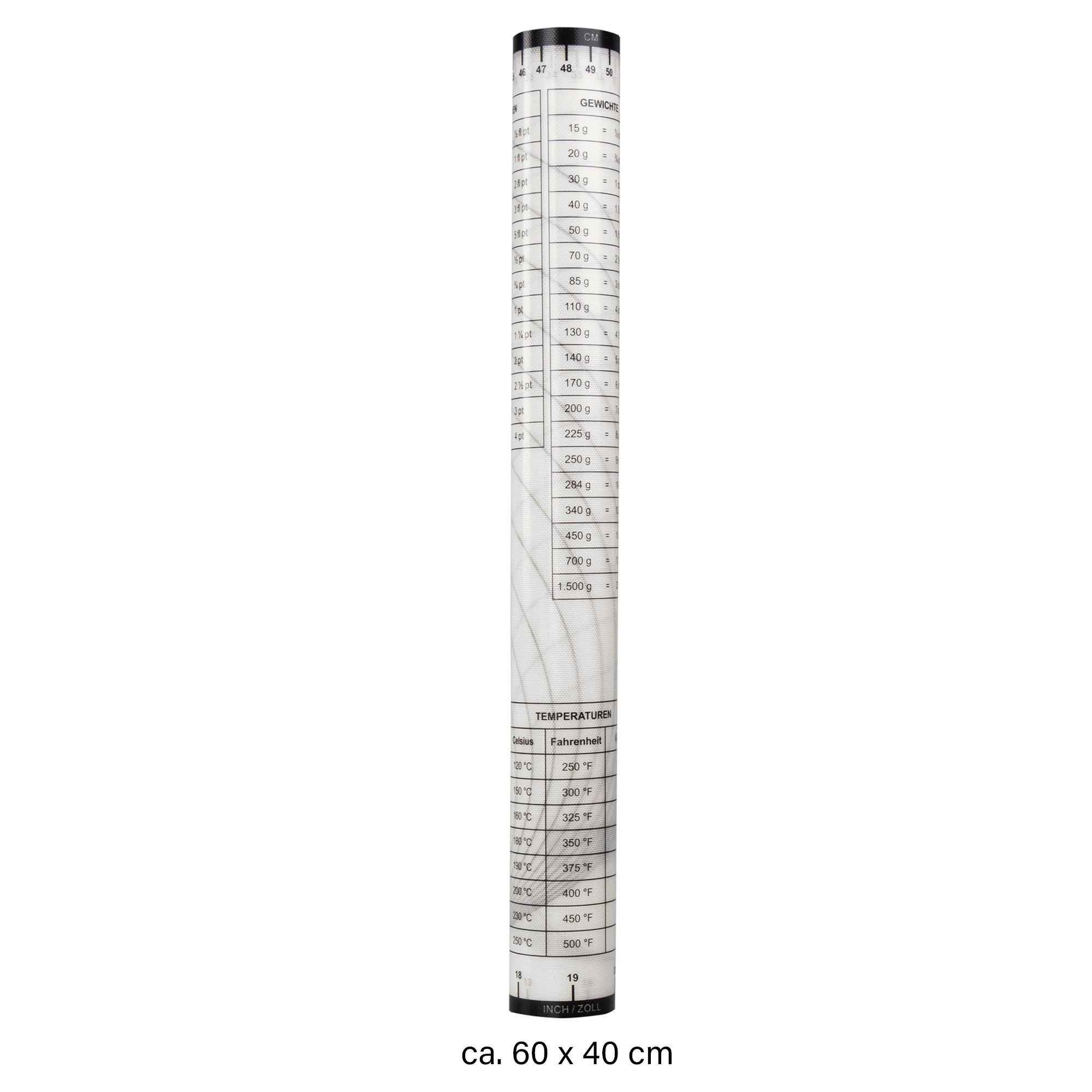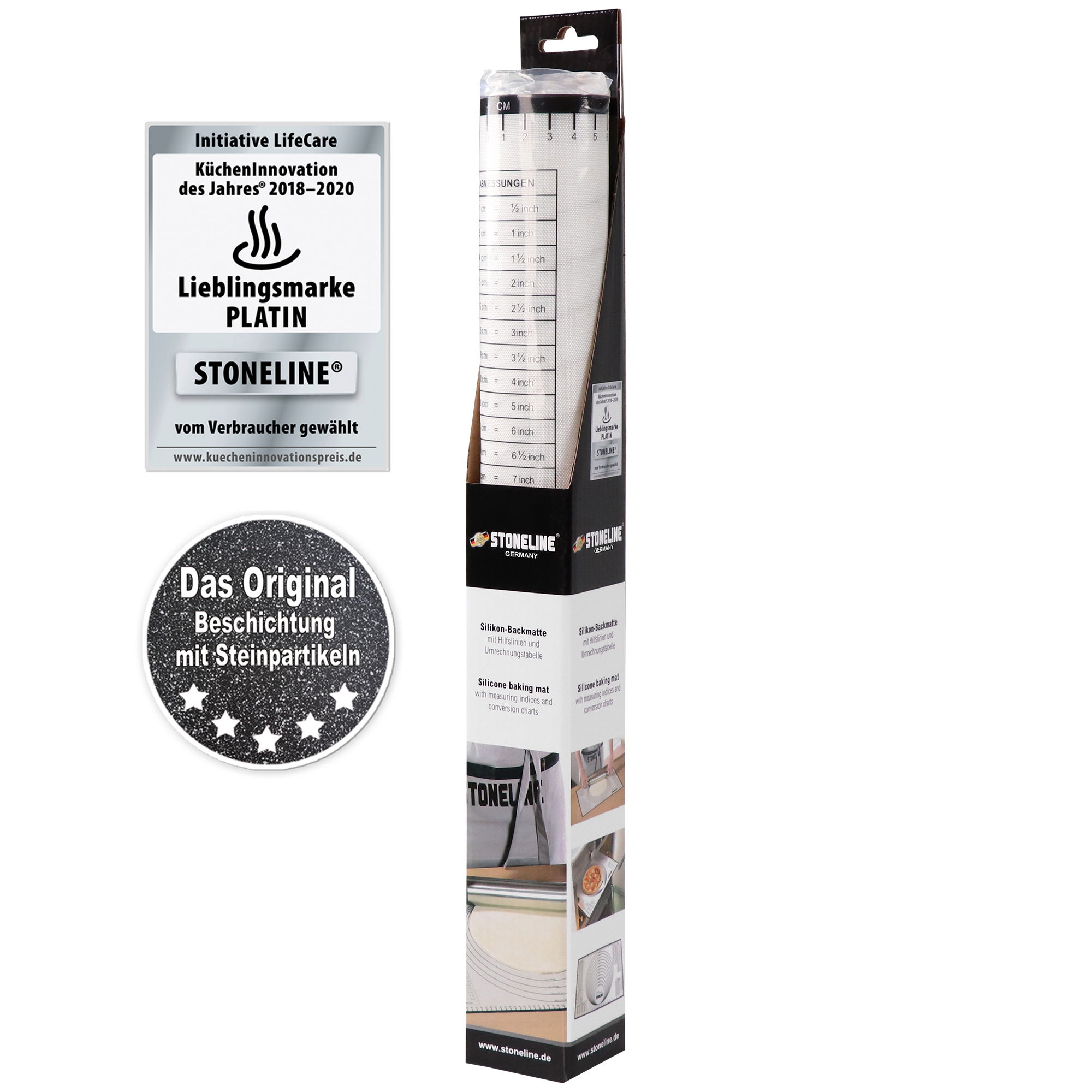 STONELINE® Silicone Baking Mat 60x40 cm, Non-Stick | Pastry Mat with Measurement
€14.95*
%
Old price: €29.95*
You save 15,00 €
Available immediately, in 1-3 days at your home
STONELINE® - The original!
The right tool to keep an eye on measurements while you're bringing your dough into shape. At the same time the baking mat keeps your working area clean and can be used to replace parchment paper.
With measuring indices printed directly on the mat for easy conversions while baking and conversion charts with international dimensions.
Place mat on worktop. Place dough in the middle and roll out to desired size.
You can either place the dough in a baking dish or directly bake it on the mat.
Thanks to its practical nonstick properties it is not necessary to dust the baking mat with flour or grease it and the working surface remains clean.
1 silicone baking mat, approx. 60 cm x 40 cm

Heat resistant up to 220 °C
Non-stick effect
Dishwasher suitable
Suitable for all conventional baking sheets
Odour neutral
Material: fibreglass with silicone coating
Form:

angular

Oven suitable until:

150 °C

, 180 °C

, 200 °C

, 220 °C

Type:

Baking tools and accessories
---
Niemals zuvor hatte ich so gute Osterbrötchen. Nichts zerfällt und bleibt hängen.
sehr zufrieden. sie hält was sie verspricht. die Skalen sind sehr praktisch. Kaufempfehlung
Seit über einem Jahr verwende ich die Backmatte von Stoneline regelmäßig; nicht nur in der Backintensiven Weihnachtszeit. Über ein Jahr hat mich die Matte nun erfolgreich durch den Back- und Kochalltag bei unterschiedlichen Gerichten begleitet. Nach dieser Zeit kann ich sagen, dass es sich um ein tolles, langlebiges Produkt handelt, dass einfach zu reinigen ist. Die Matte ist nach wie vor formstabil, ohne Risse oder Löcher; und sie wurde wirklich ordentlich beansprucht. Vom Preis- Leistungsverhältnis bin ich daher absolut zufrieden und würde wieder bei diesem Produkt zugreifen. Unbedingt empfehlenswert.