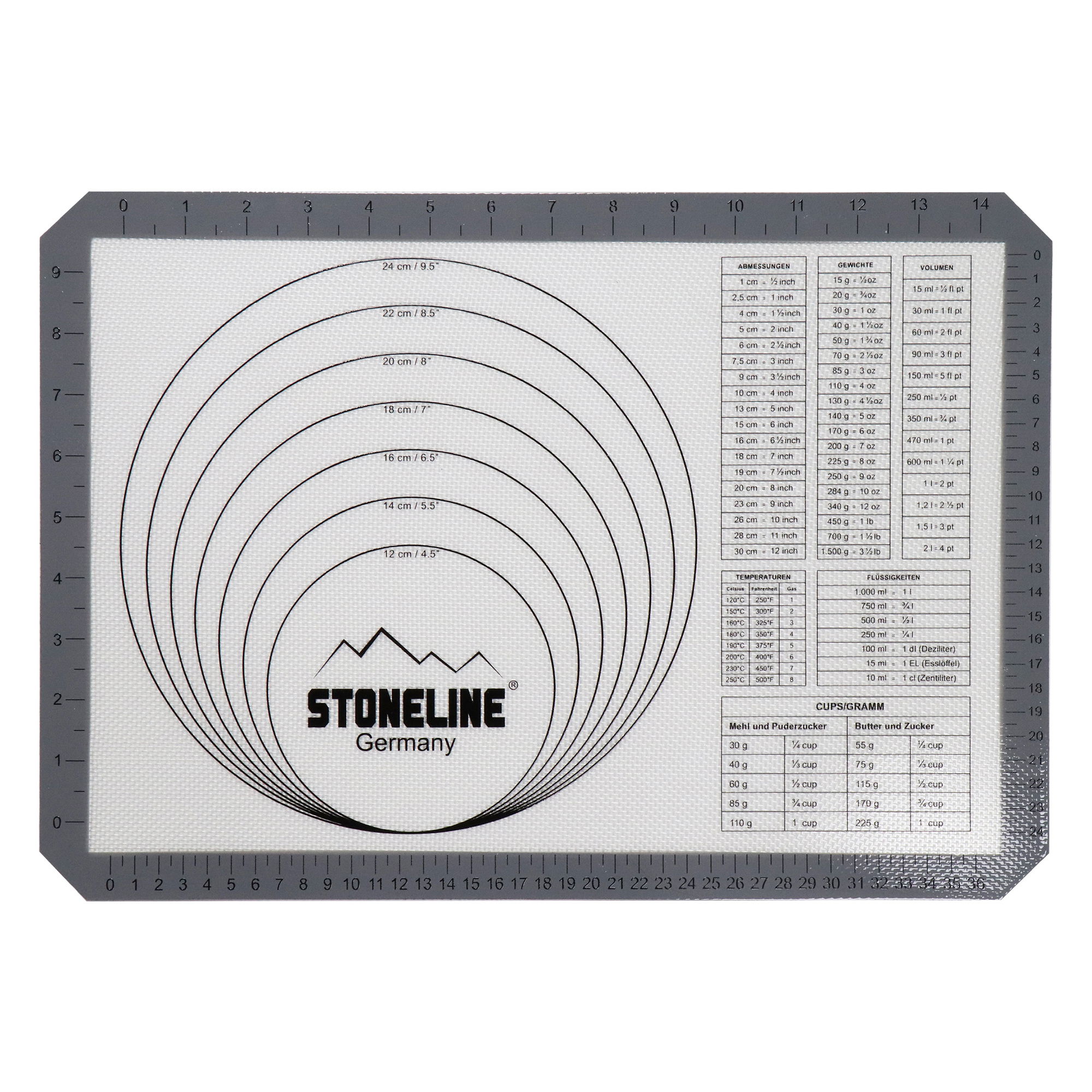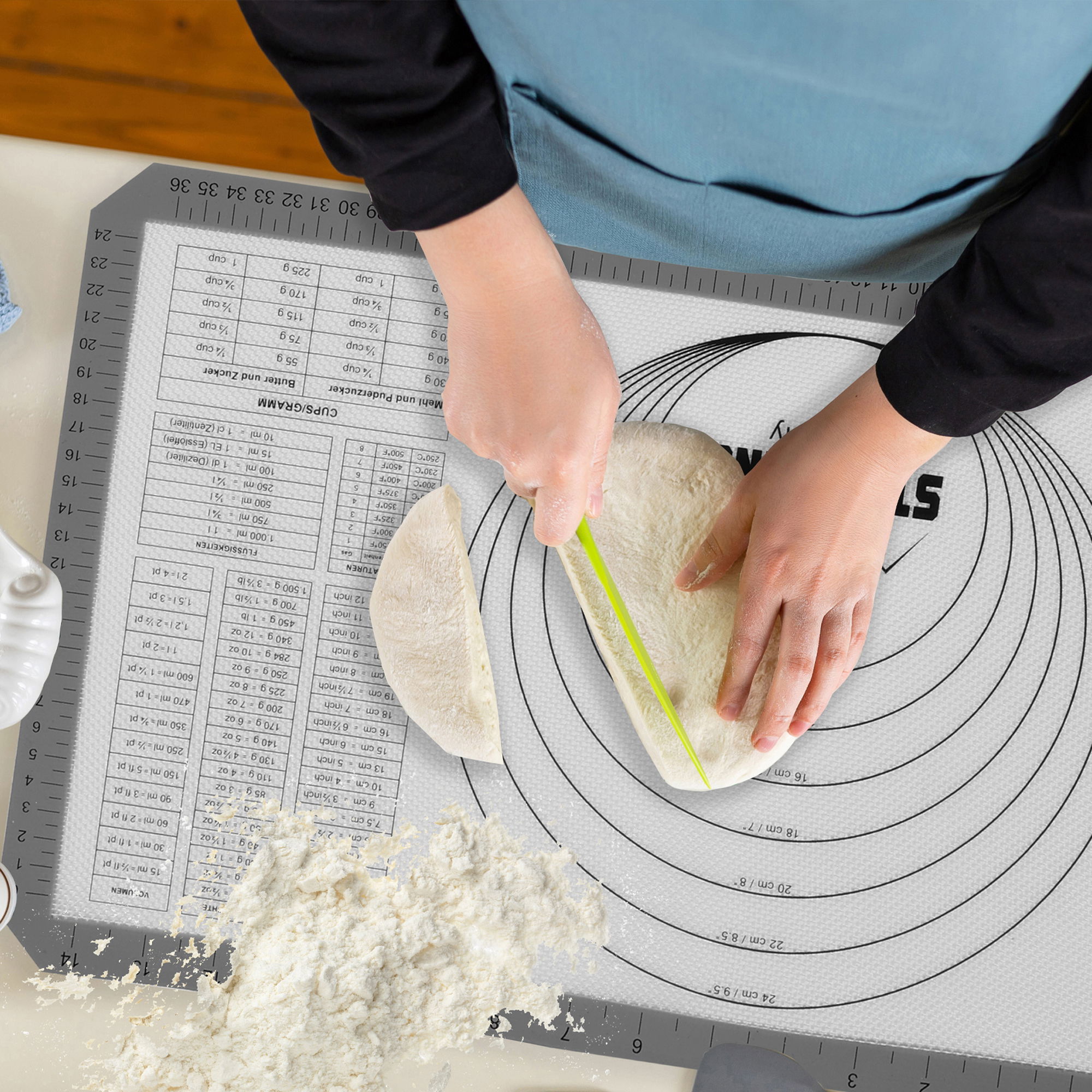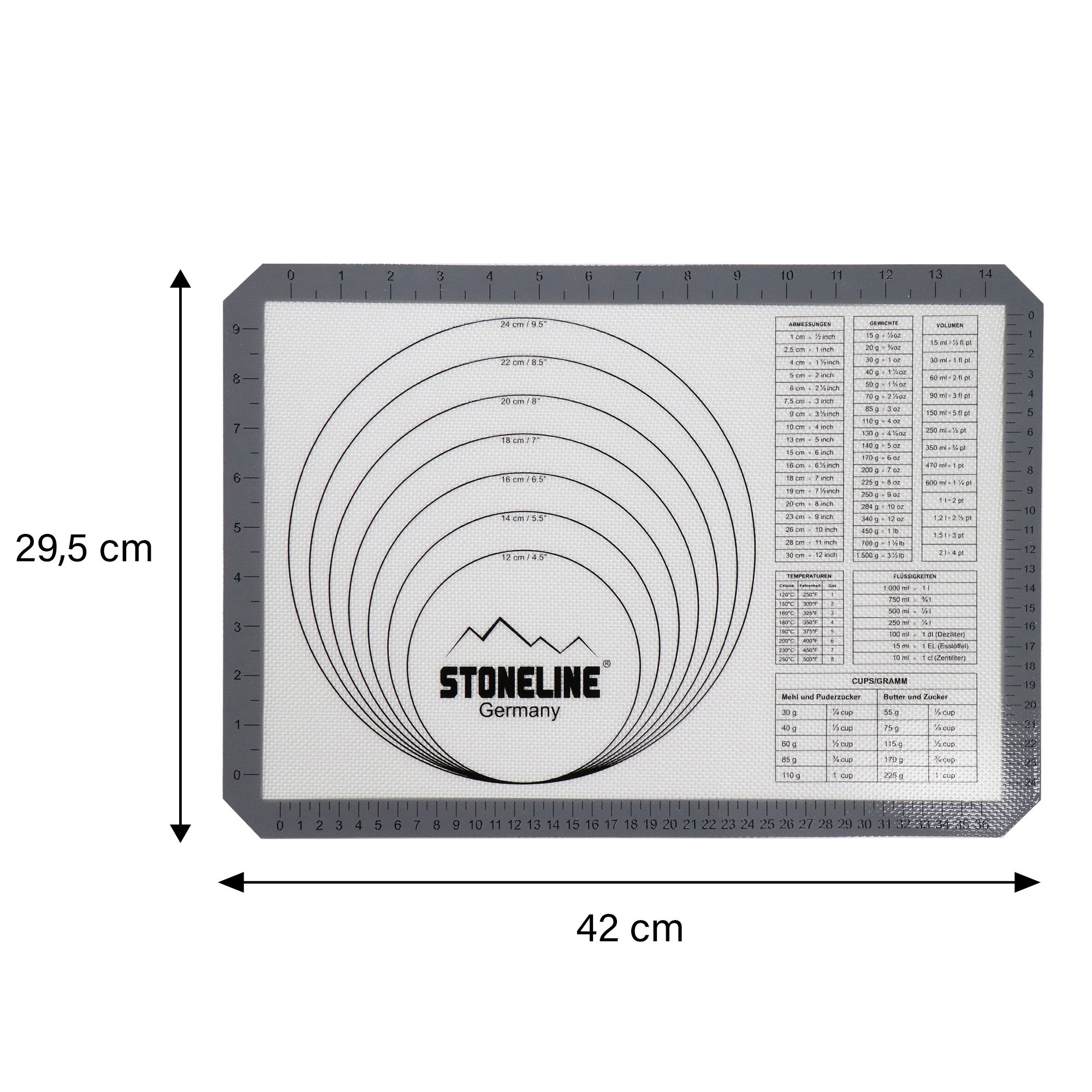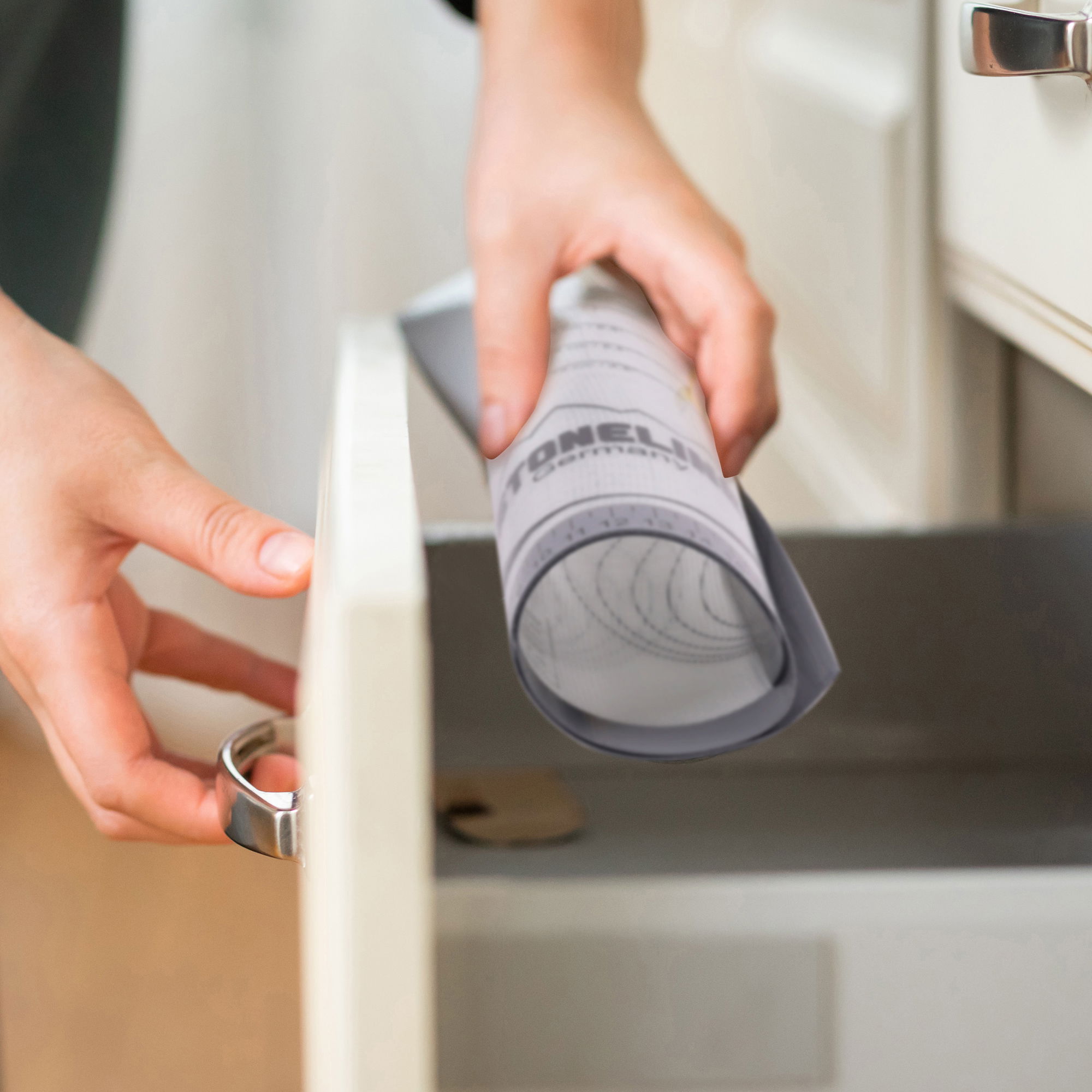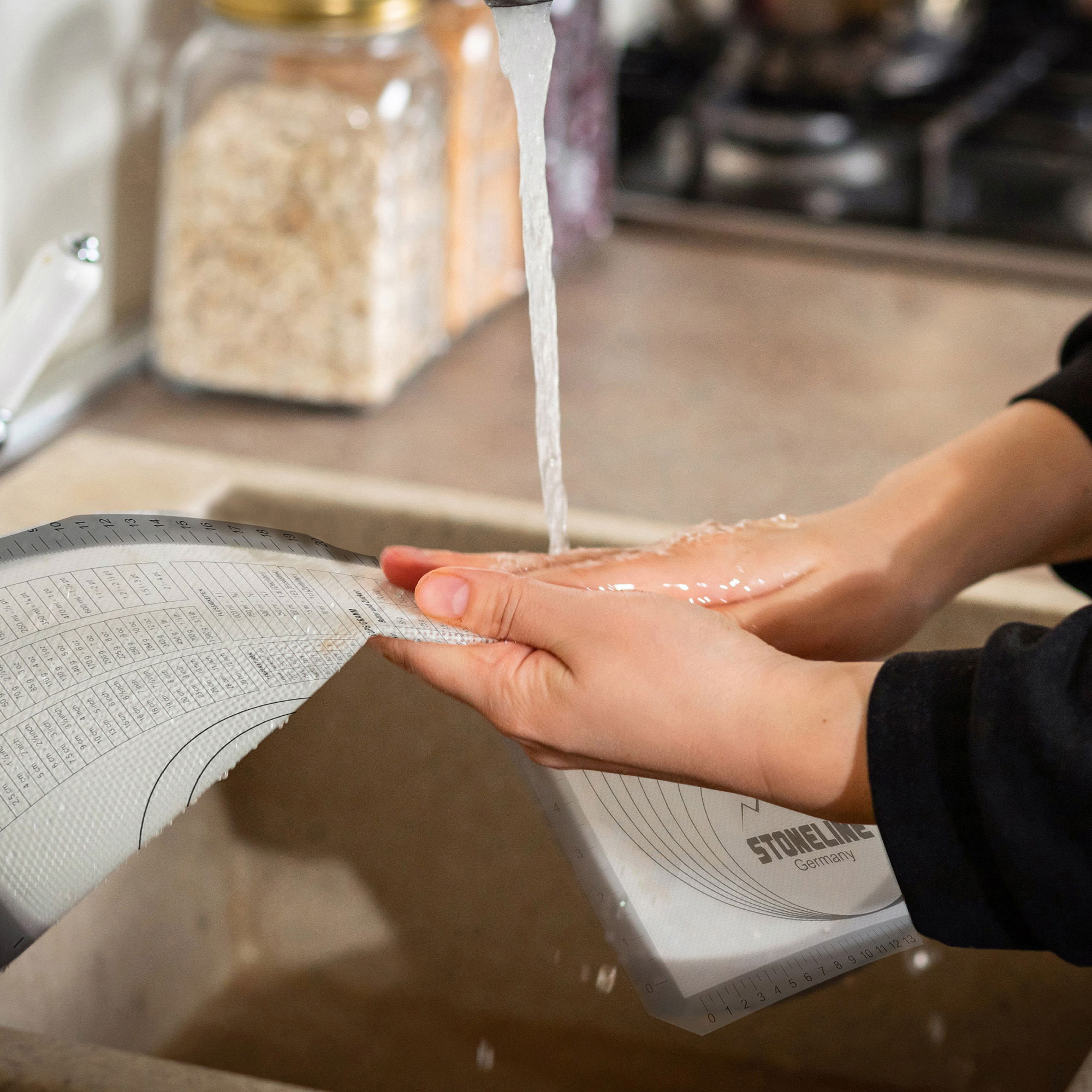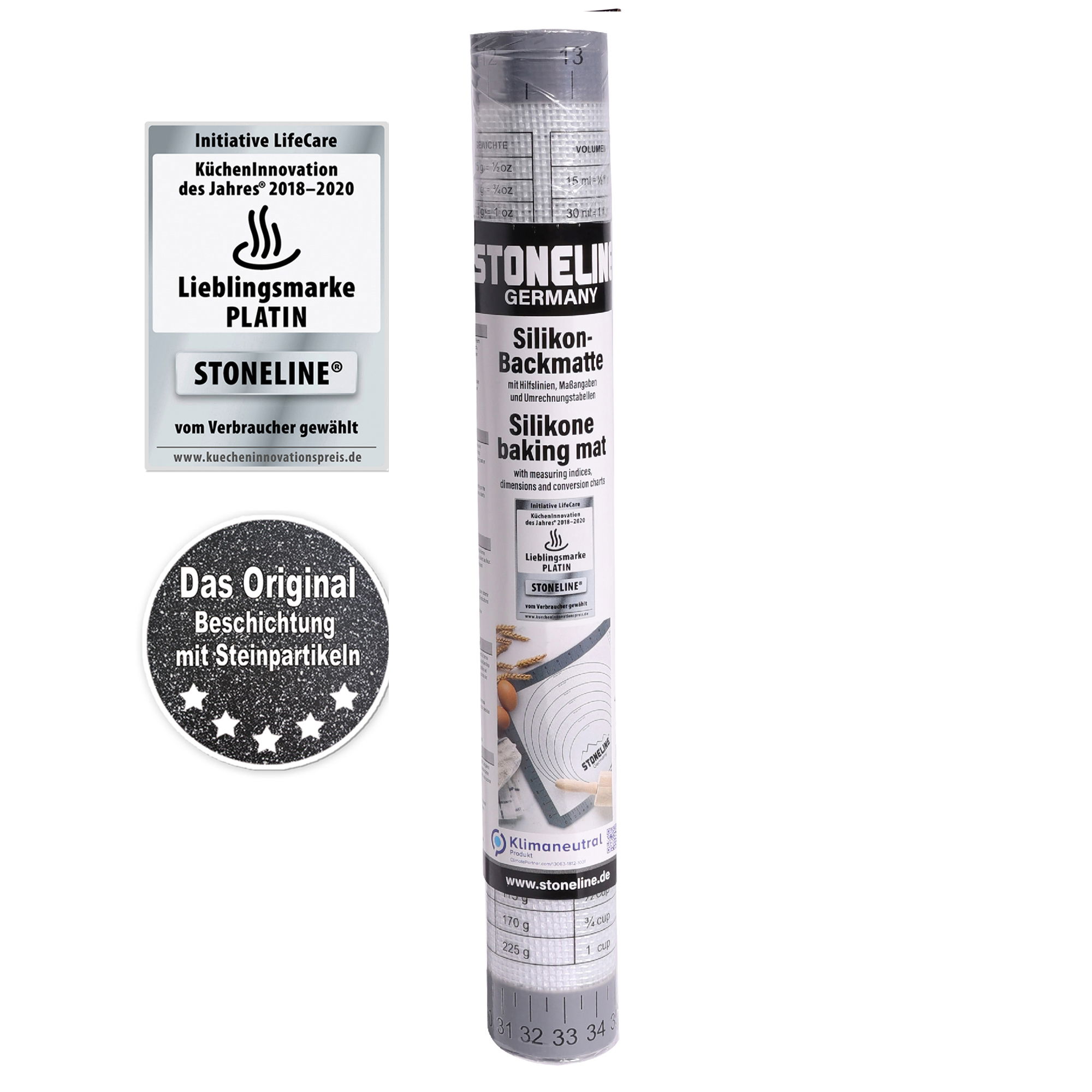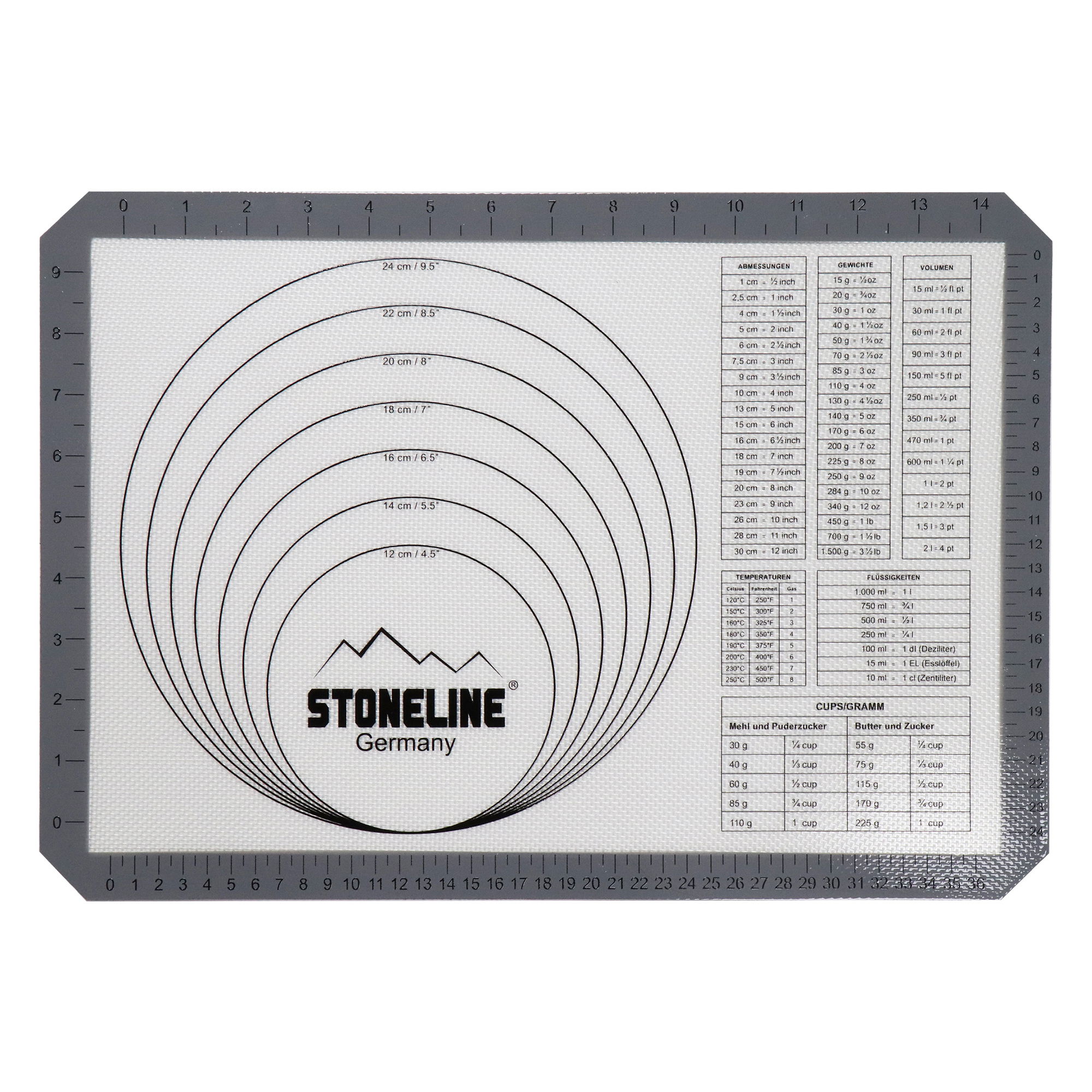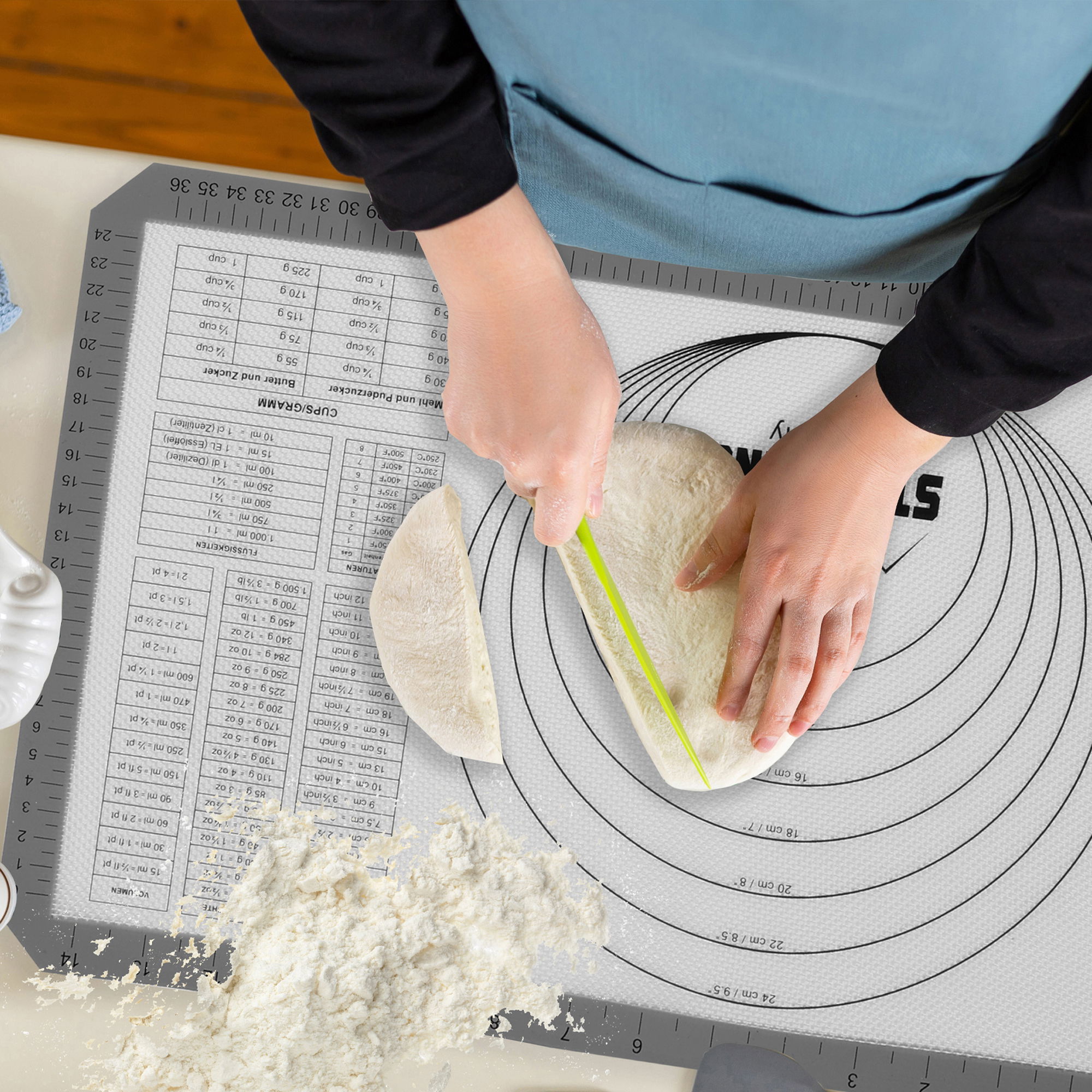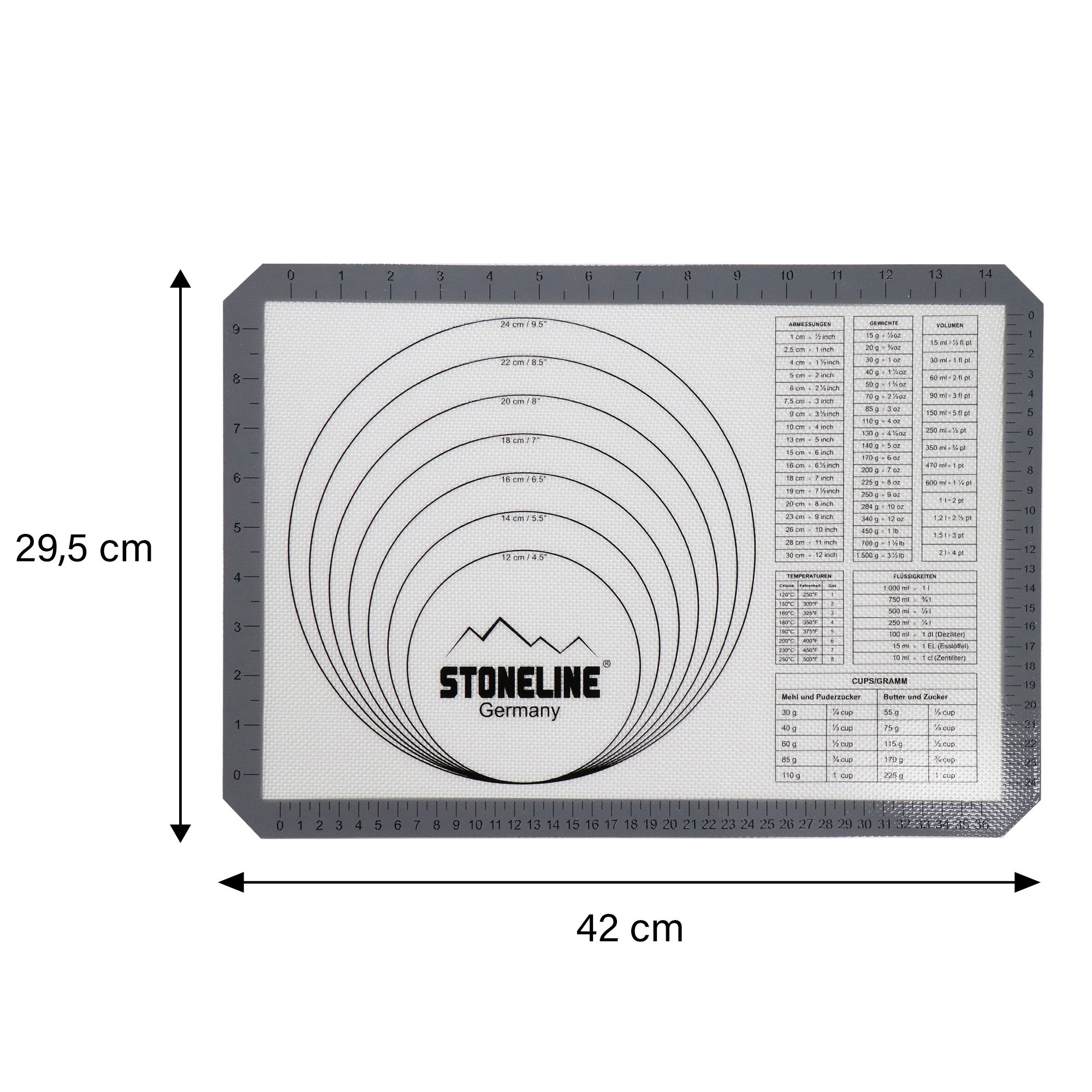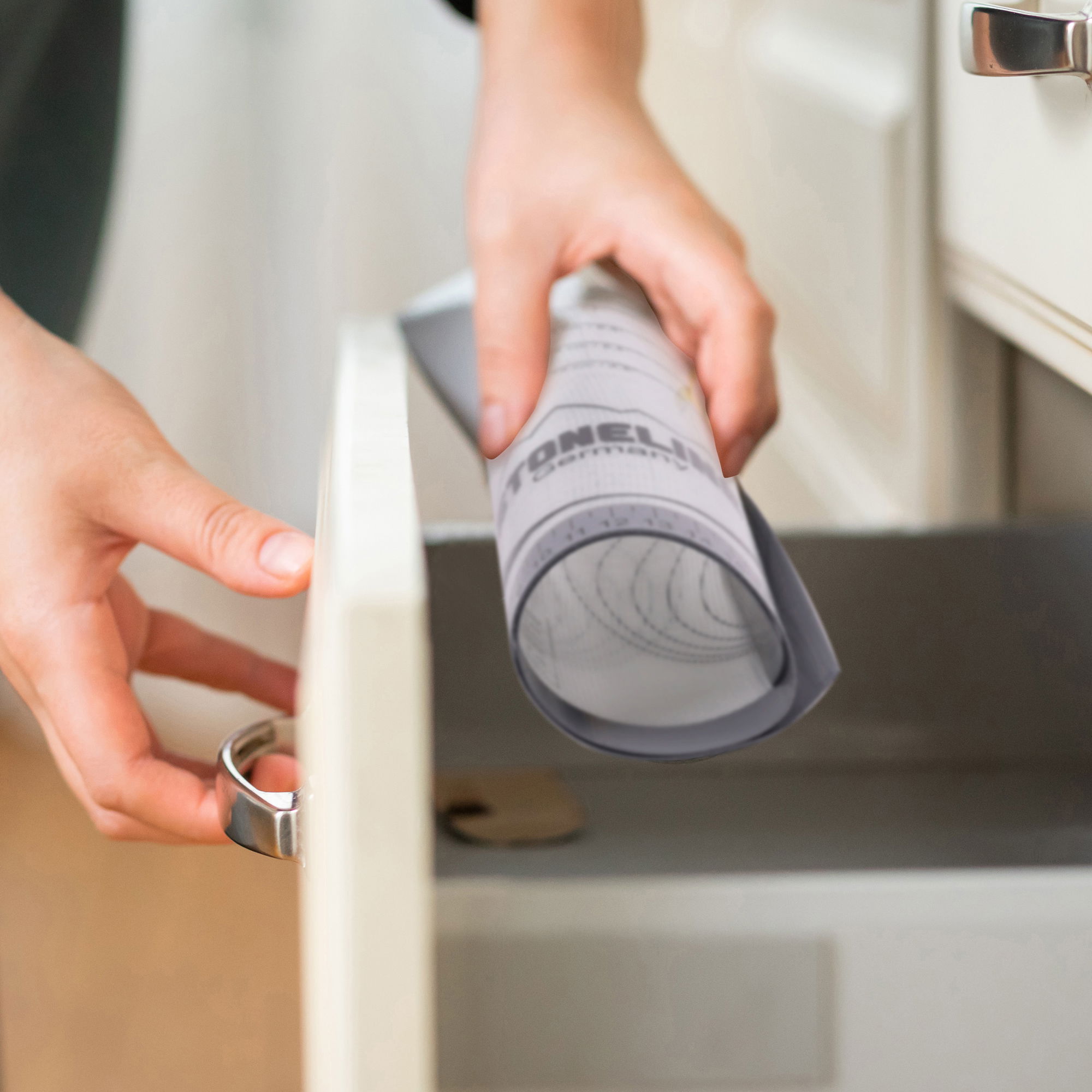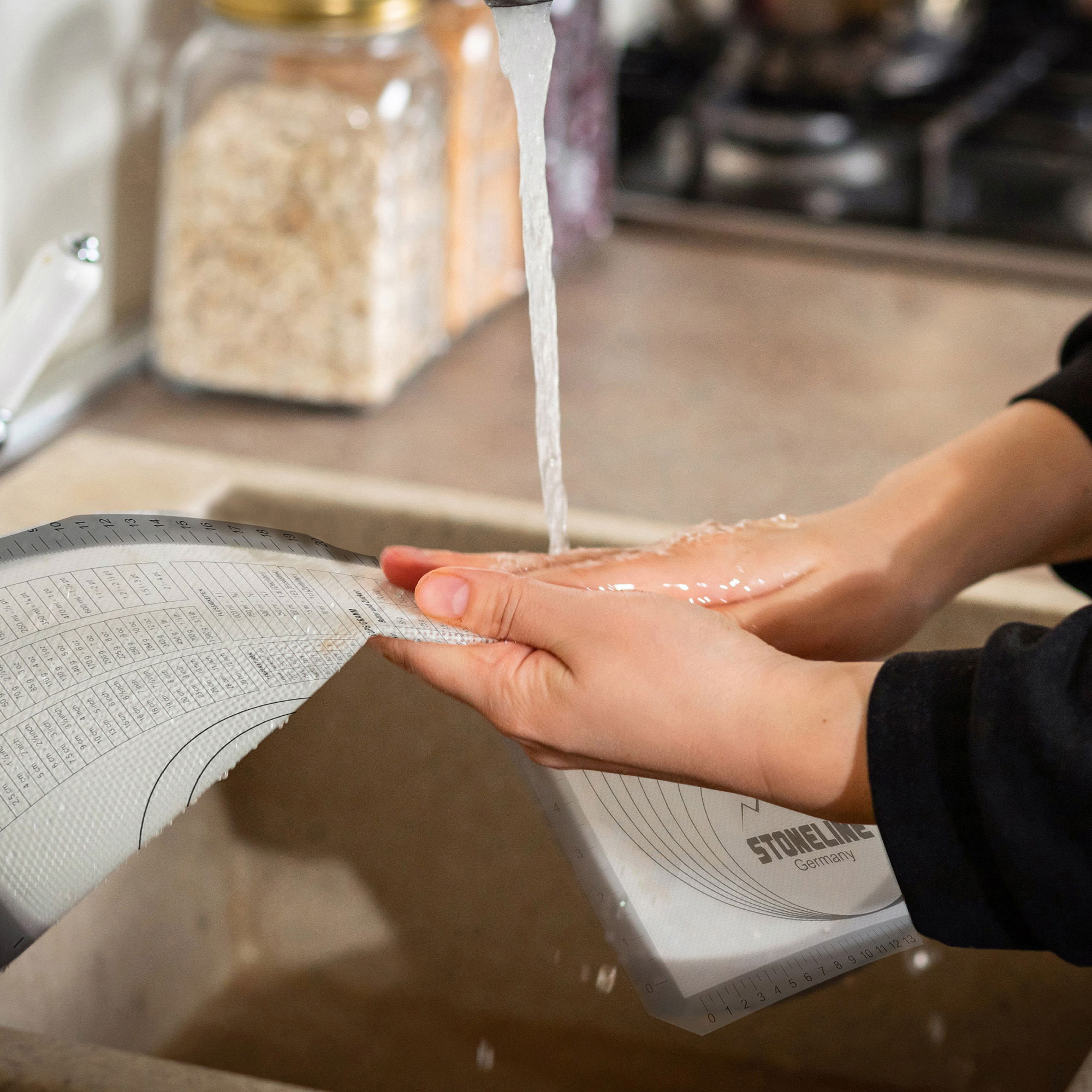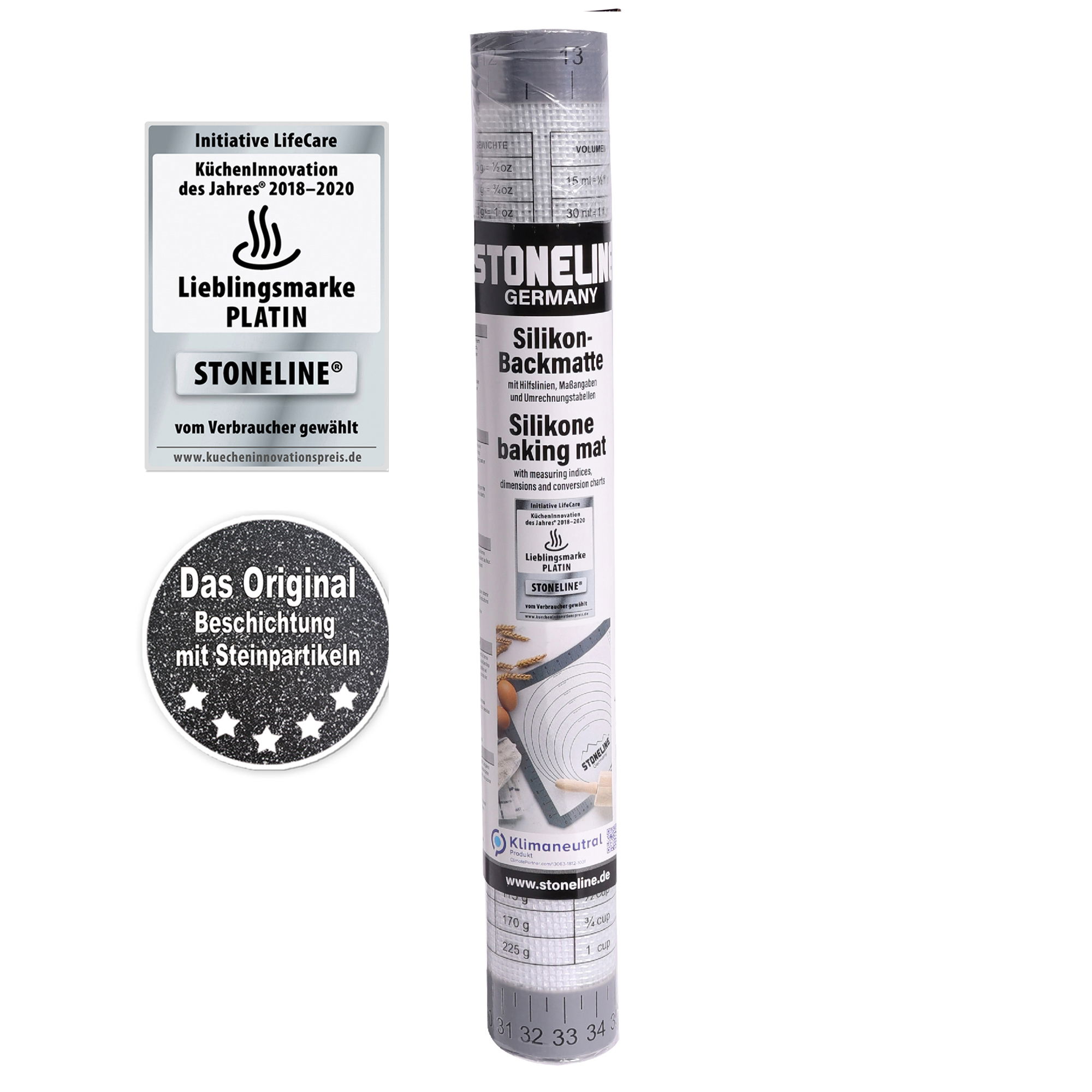 STONELINE® Silicone Baking Mat 42 x 29.5 cm
€12.95*
%
Old price: €29.95*
You save 17,00 €
STONELINE® – The original!
The right tool to keep an eye on measurements while you're bringing your dough into shape. At the same time the baking mat keeps your working area clean and can be used to replace parchment paper.
With measuring indices printed directly on the mat for easy conversions while baking and conversion charts with international dimensions.
Place mat on worktop. Place dough in the middle and roll out to desired size.
You can either place the dough in a baking dish or directly bake it on the mat.
Thanks to its practical nonstick properties it is not necessary to dust the baking mat with flour or grease it and the working surface remains clean.
1 silicone baking mat, approx. 42 cm x 29.5 cm

Heat resistant up to 220 °C
Non-stick effect
Suitable for all conventional baking sheets
Odour neutral
Material: fibreglass with silicone coating
Form:

angular

Oven suitable until:

150 °C

, 180 °C

, 200 °C

, 220 °C

Type:

Baking tools and accessories