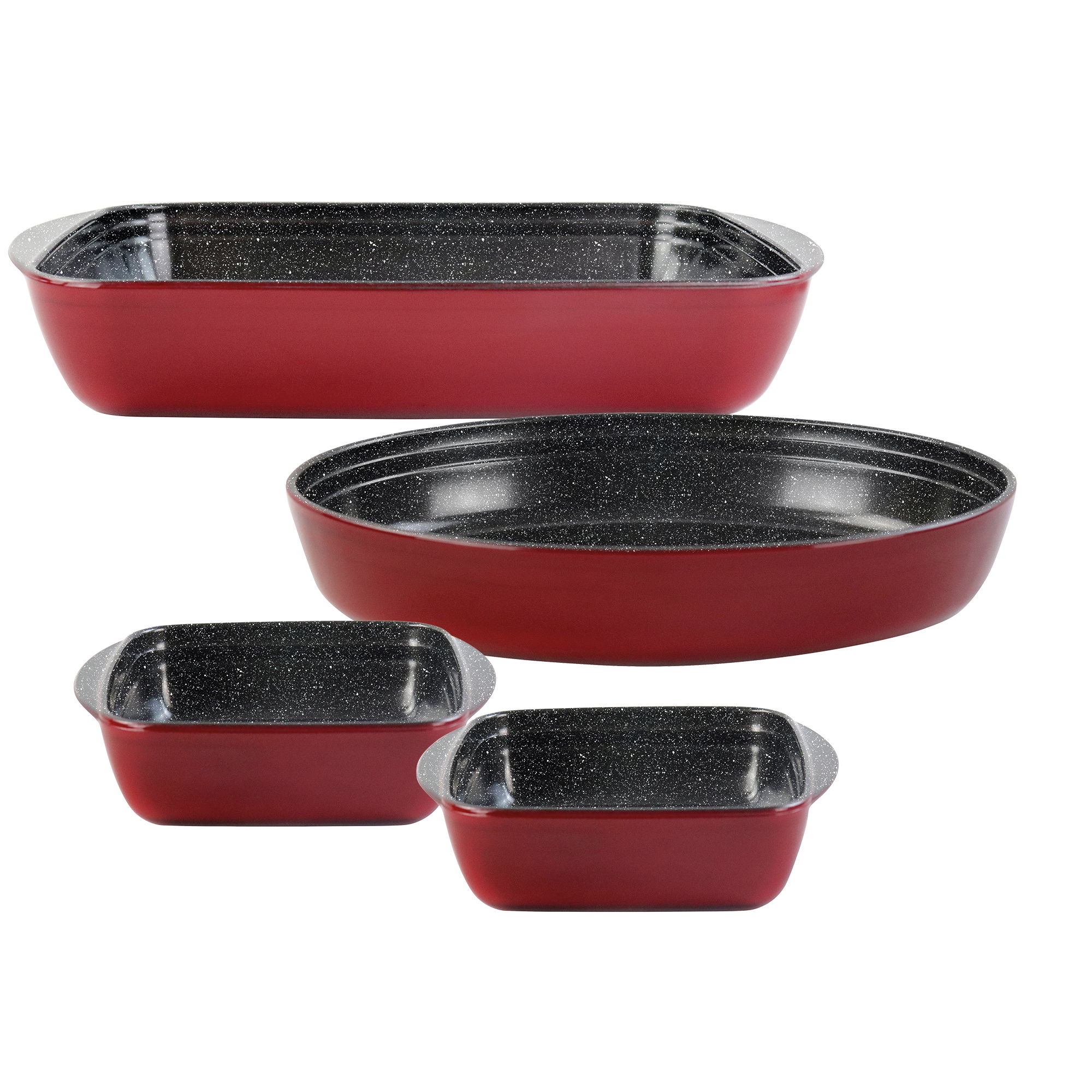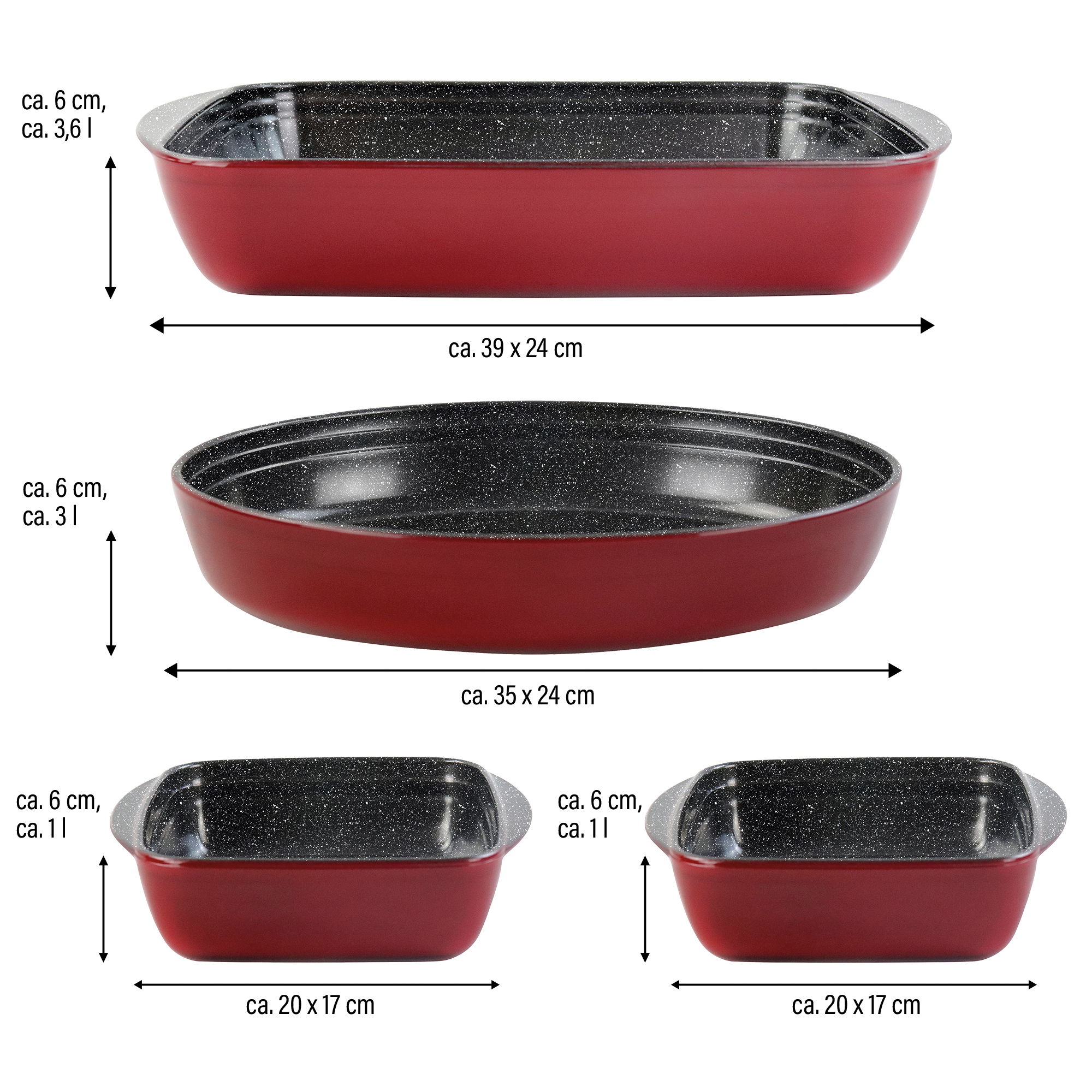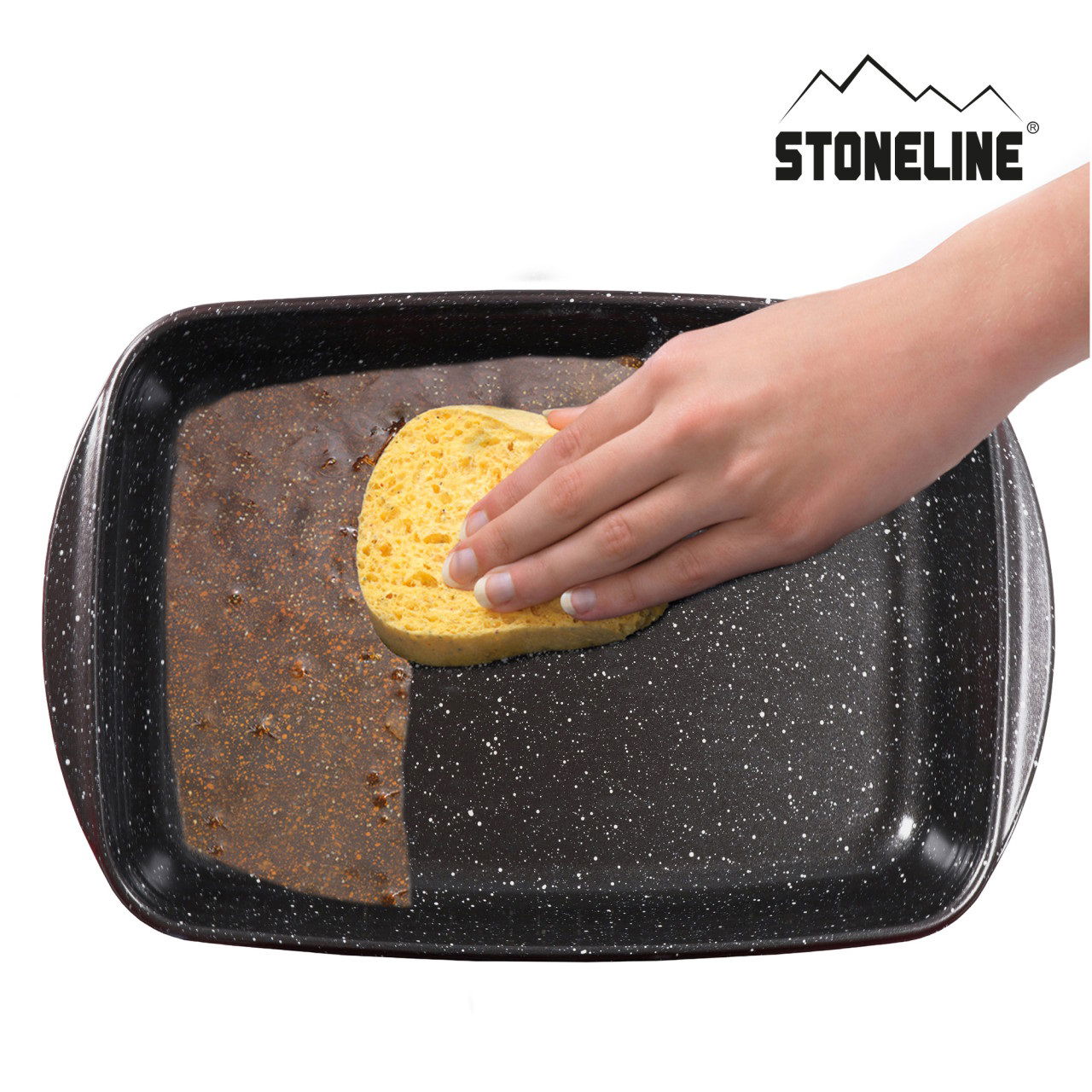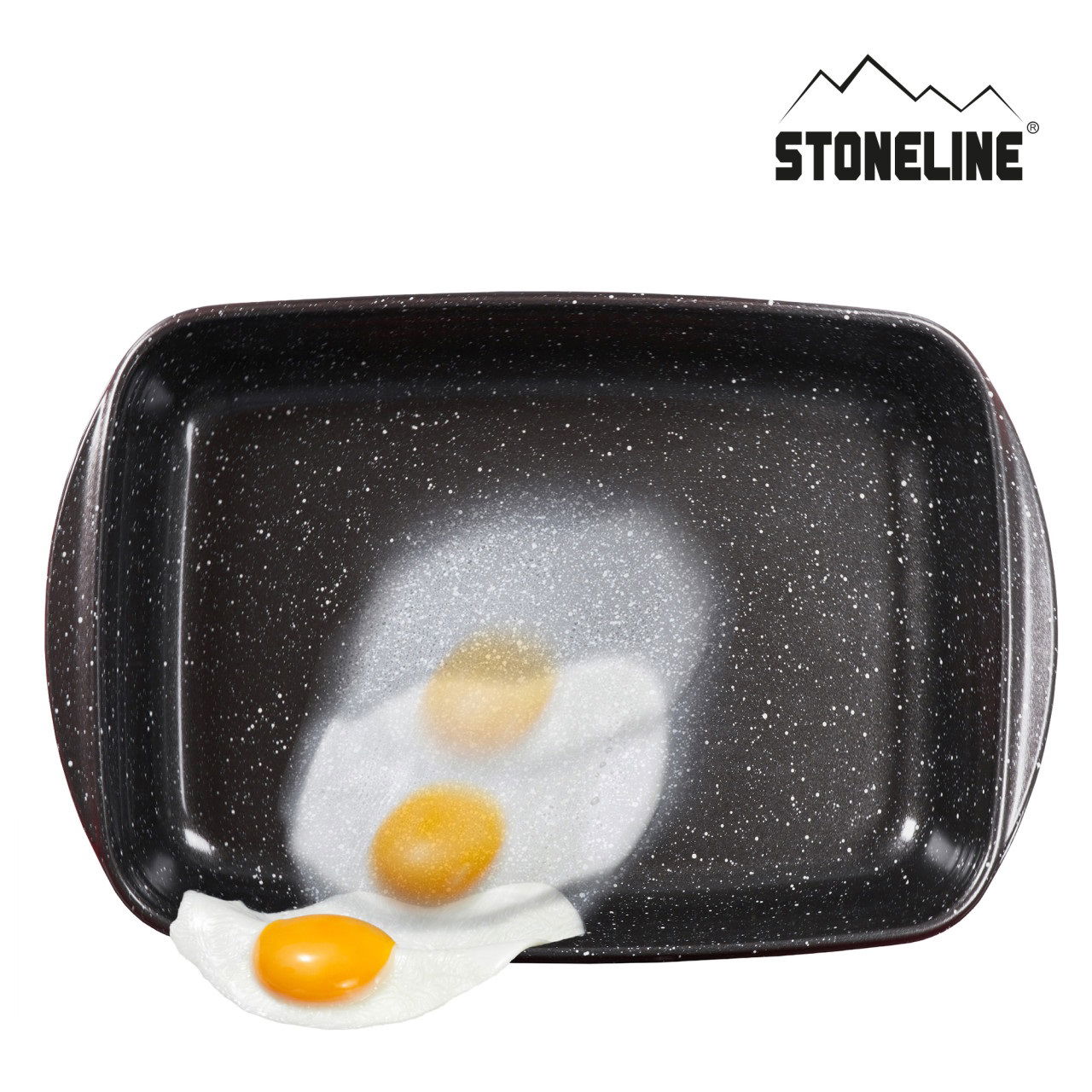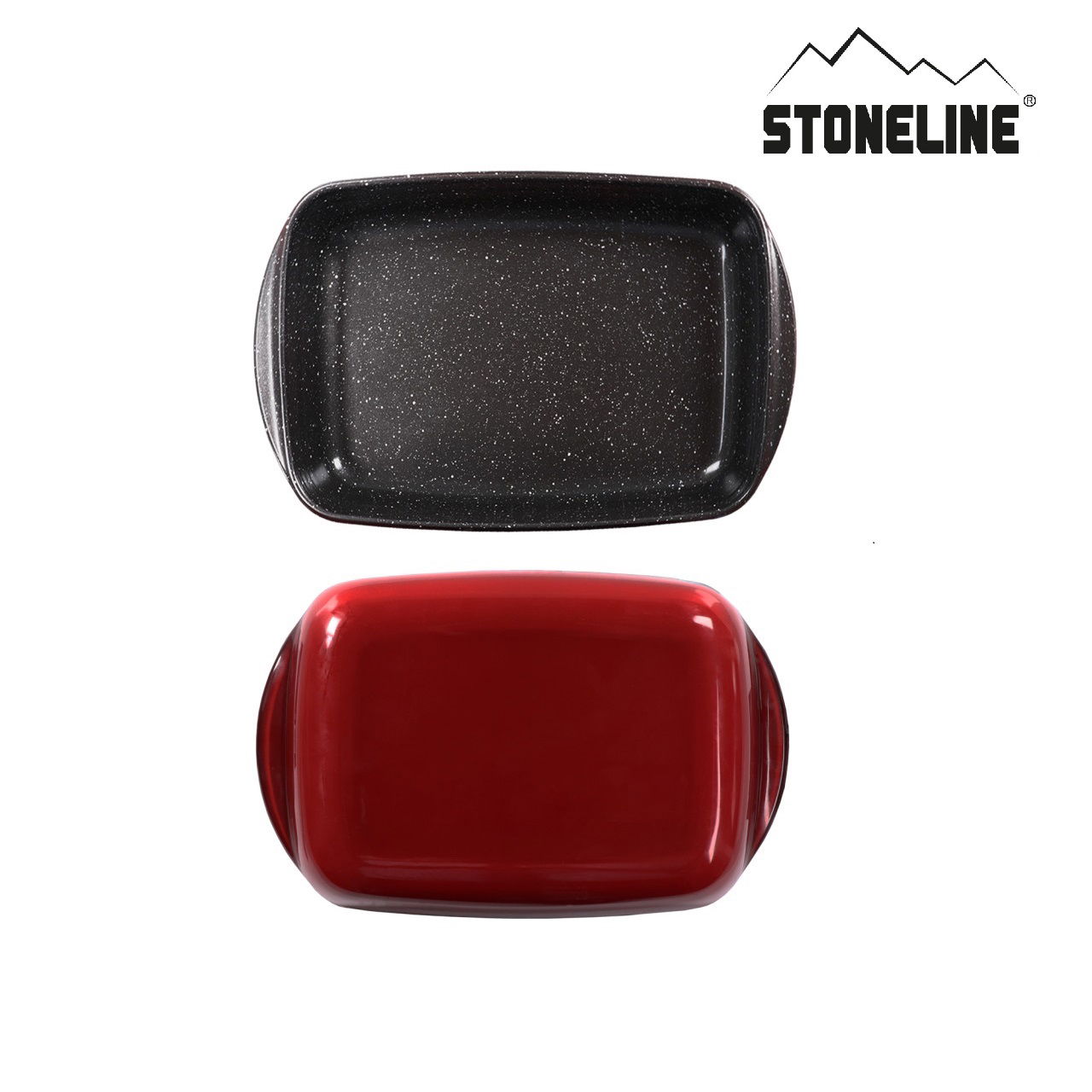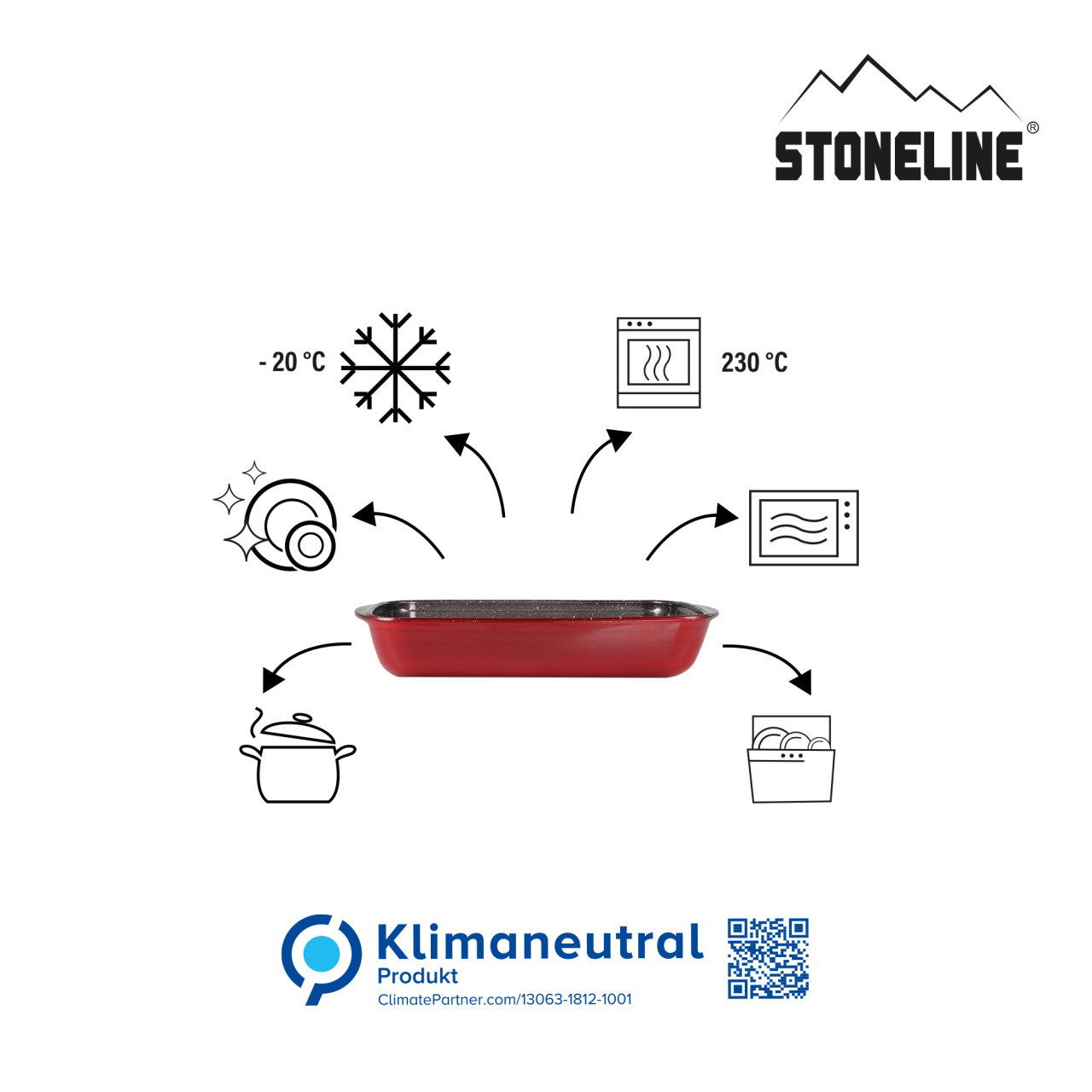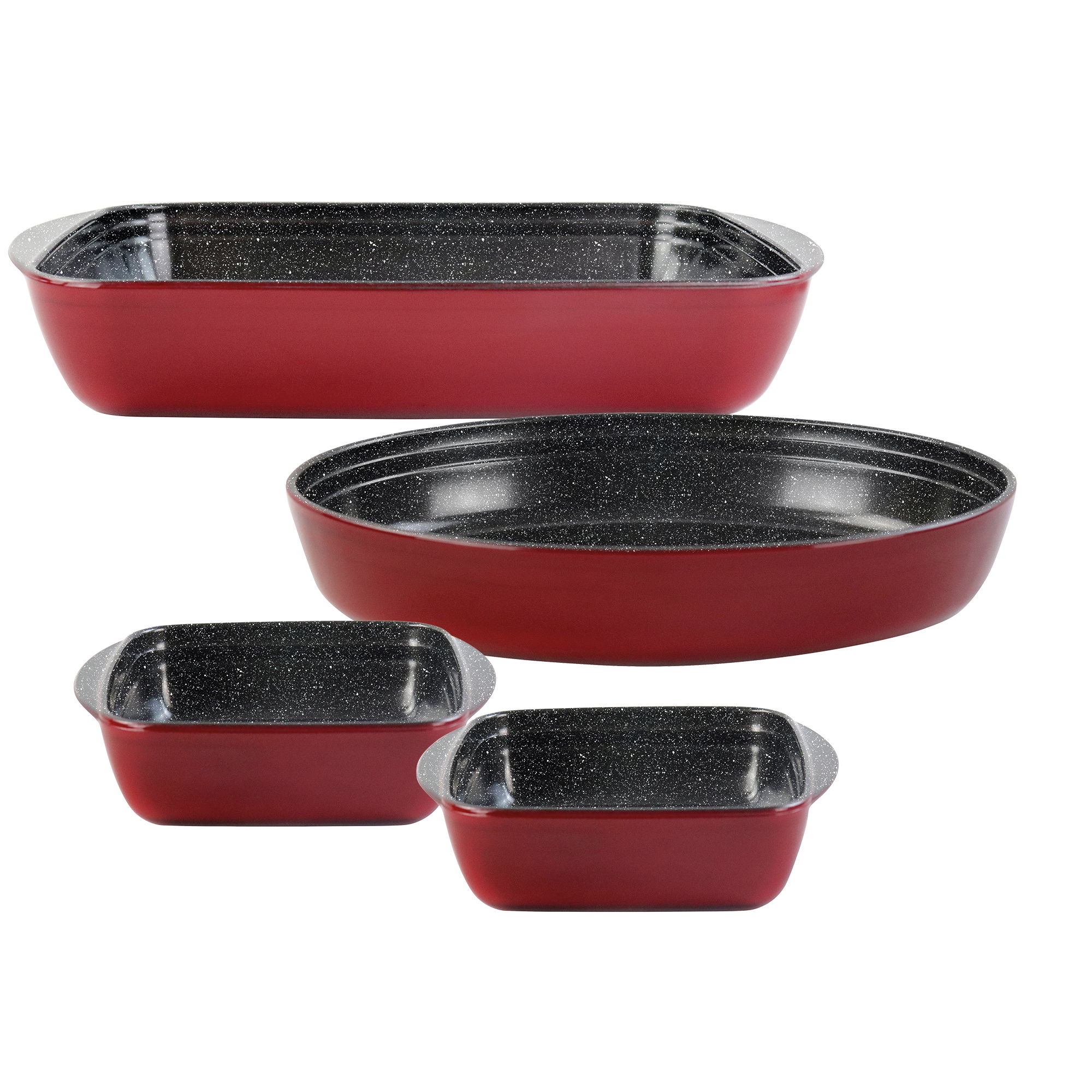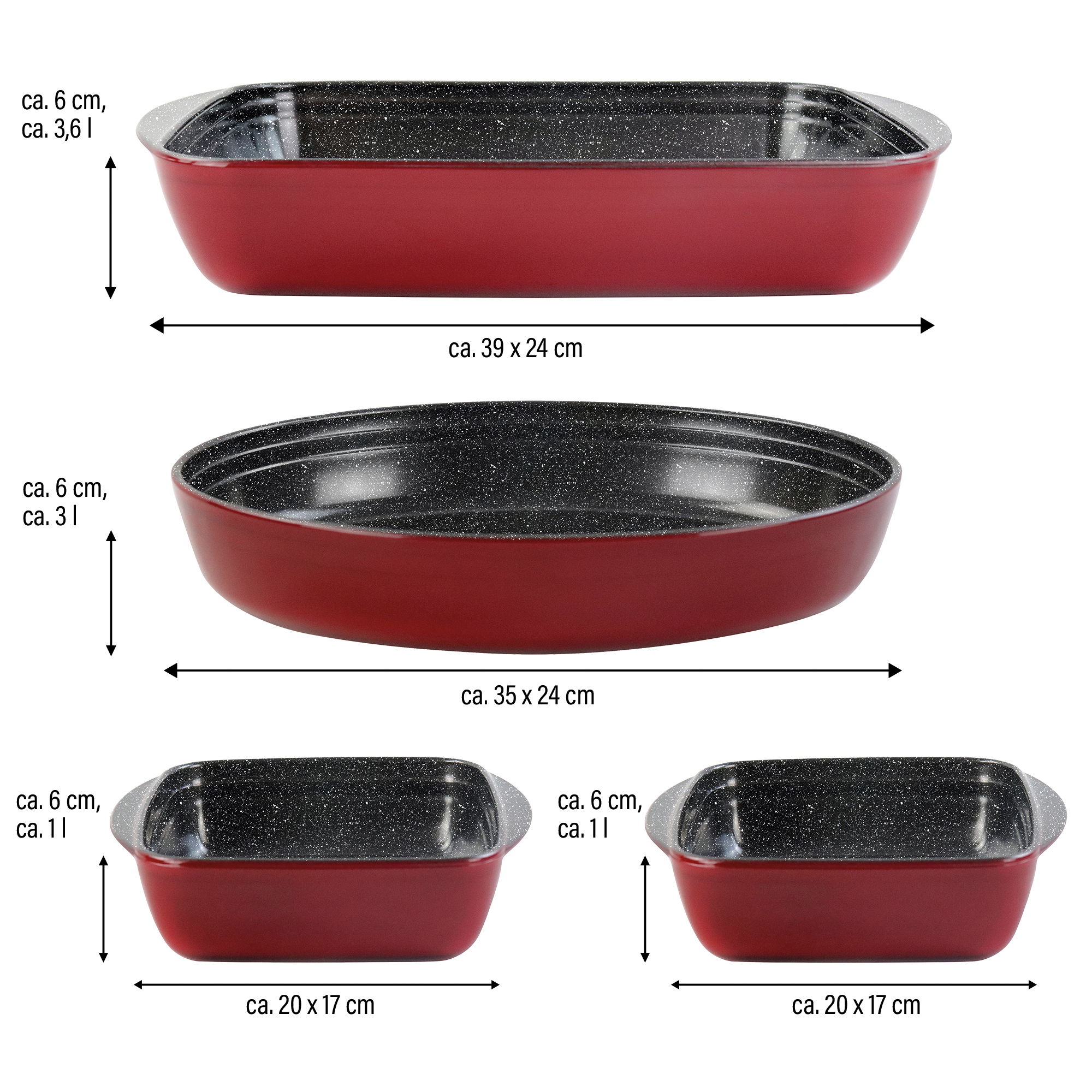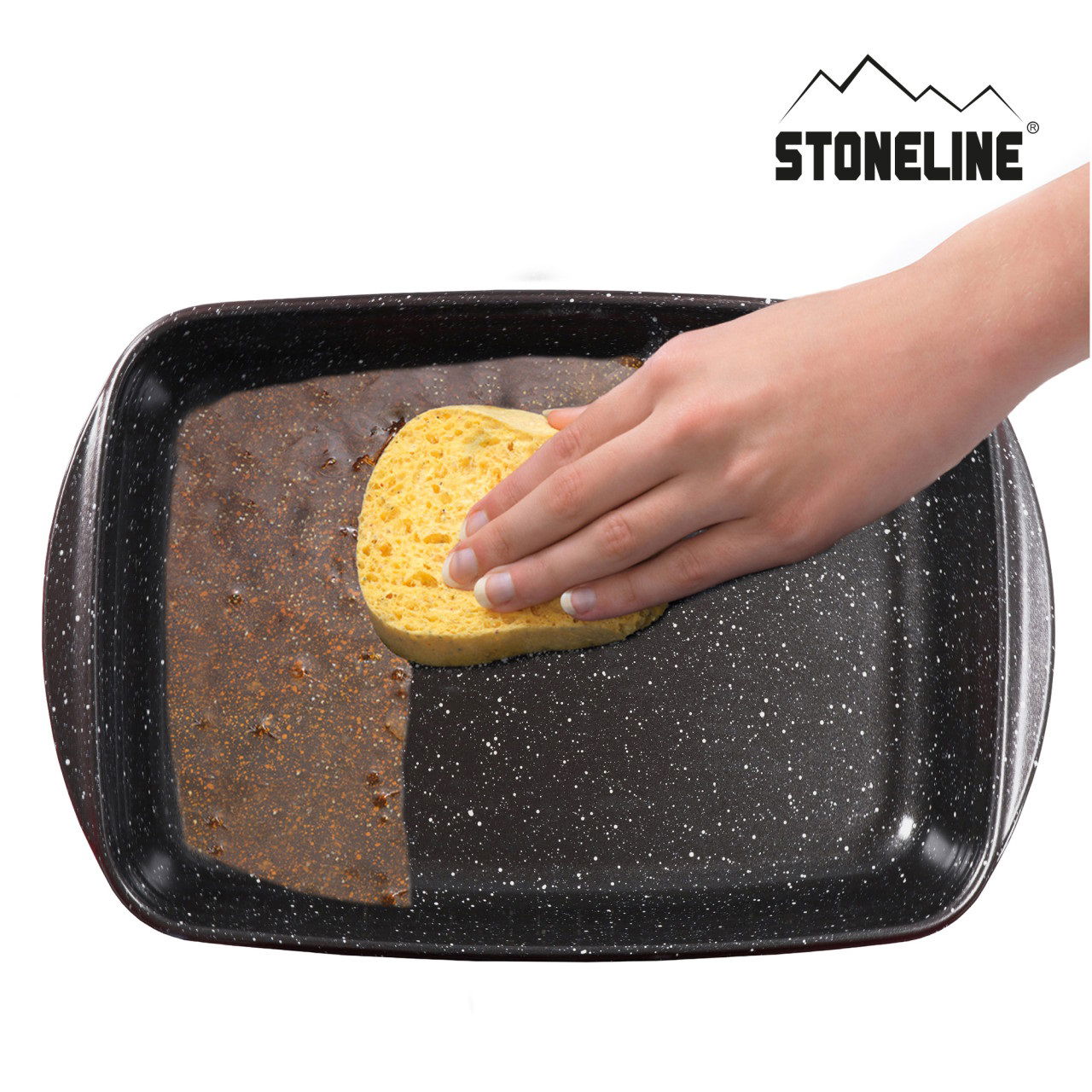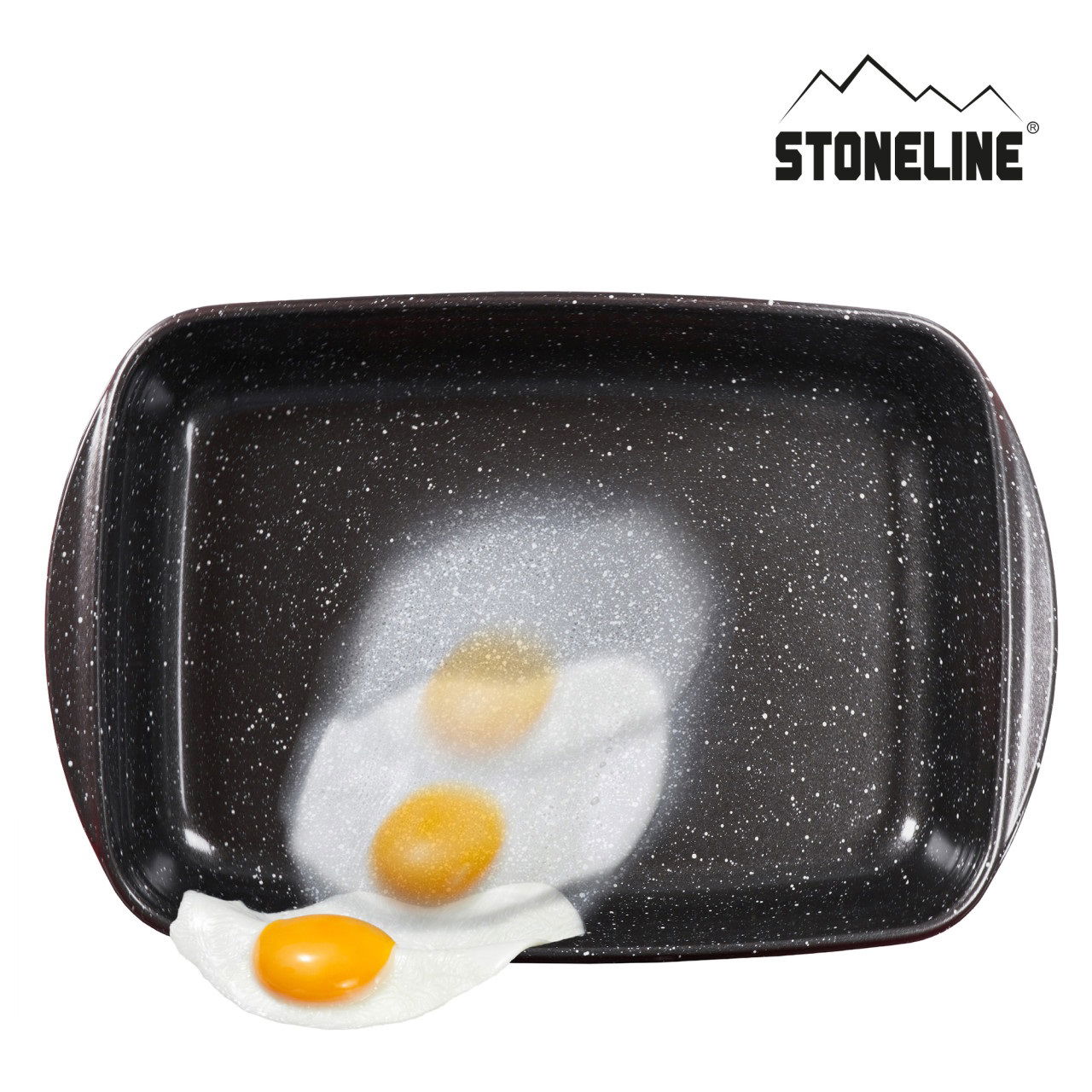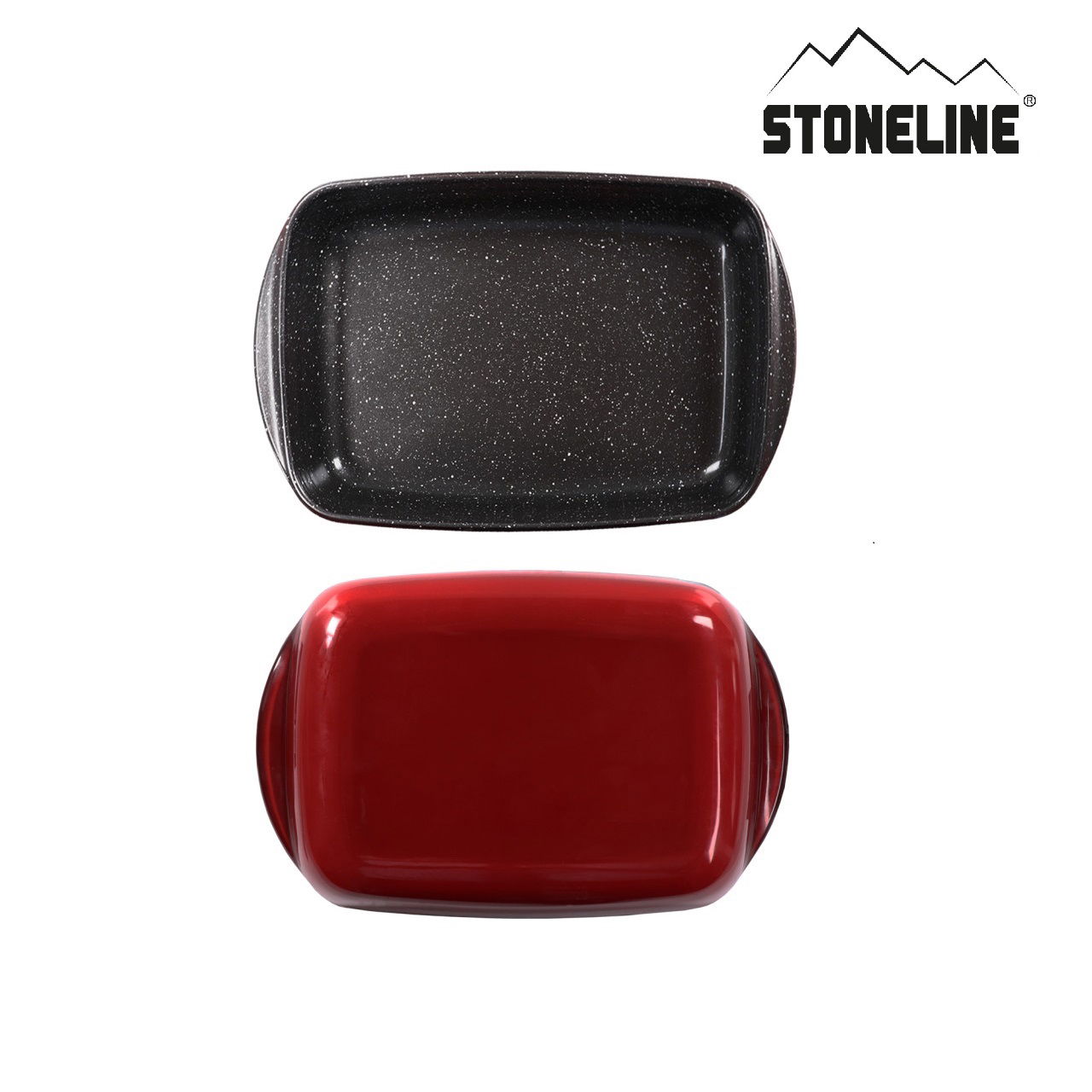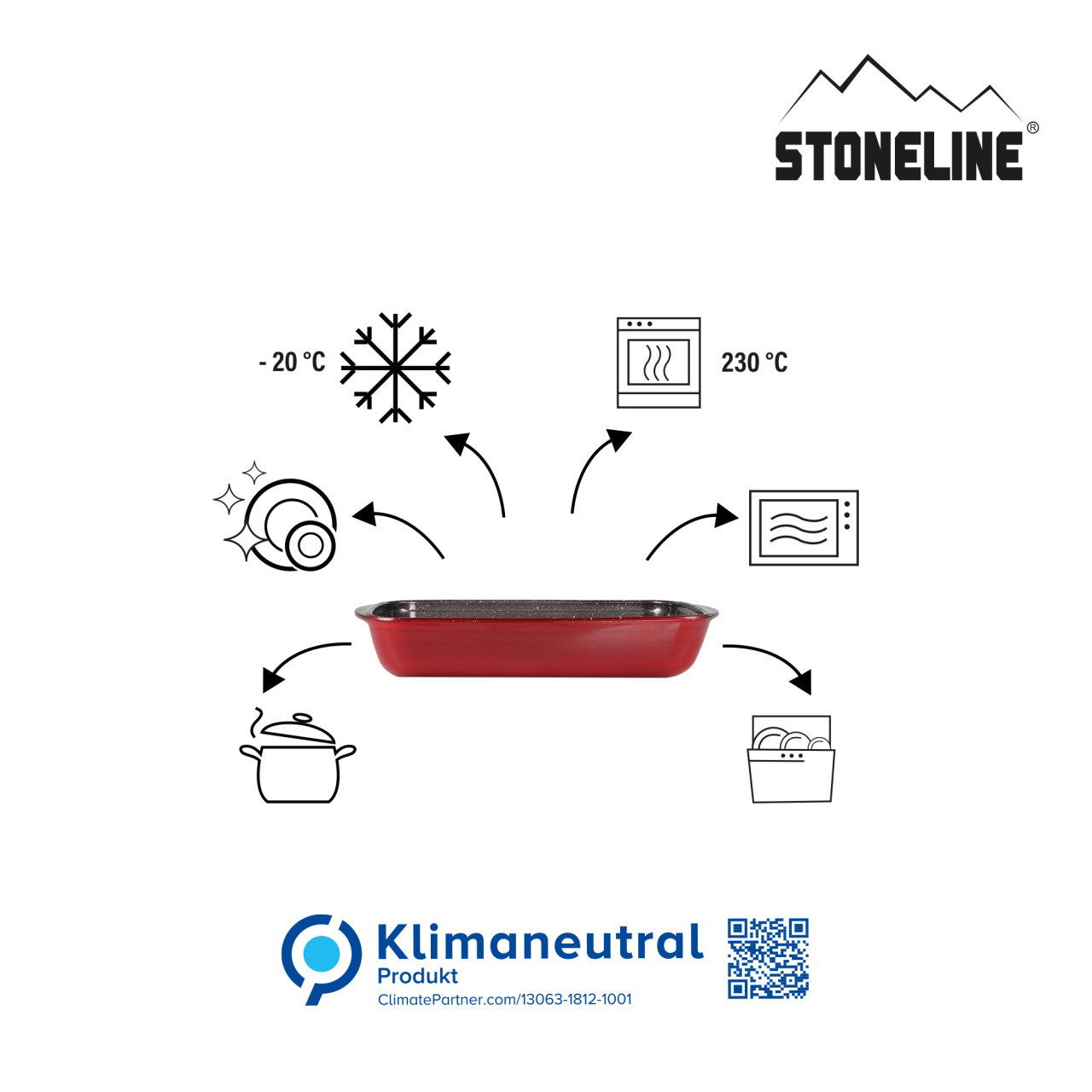 STONELINE® 4 pc Rectangular Baking Dish Set | Non-Stick Borosilicate Glass Oven Dish
€49.95*
%
Old price: €174.95*
You save 125,00 €
Available immediately, in 1-3 days at your home
STONELINE® – The original!
Healthy nonfat baking!
A delicious gratin, a pasta bake, a dessert, are you expecting visitors or are you preparing a single portion? Whatever comes your way – with this set you are perfectly equipped. Thanks to the different fill volumes from 1 litre to almost 3.5 litres, you can cook for up to 8 people. So you are prepared for every occasion!
These casserole dishes are made of high-quality borosilicate glass. This resistant glass is characterised by particularly good resistance to cold and heat.
If the bakeware is very dirty after use in the oven, you will have no trouble cleaning it with this set. The borosilicate glass is equipped with the original STONELINE® non-stick coating with real stone particles. You can easily remove even stubborn residues by hand washing.
Versatile: The borosilicate moulds are not only practical but also beautiful to look at. Their timeless design makes them suitable for stylish serving at the table and they can be used just as well for delicious desserts.
This set of 4 consists of:
1 large dish, approx. 39 x 24, height: approx. 6 cm, approx. 3.6 l
1 oval dish, approx. 35 x 24, height: approx. 6 cm, approx. 3 I
2 small dishes, approx. 20 x 17, height: approx. 6 cm, approx. 1 l
The most important advantages of STONELINE® borosilicate glass casserole dishes at a glance:
World's only non-stick coating with real stone particles
Scratch-proof STONELINE® non-stick coating
Optimal baking result without greasing or oiling the baking tin
No burning and no sticking
Super easy to clean
Heat-resistant from -40 °C up to 230 °C
Mold withstands temperature differences of up to 220 °C
Microwave safe
Also suitable for the dishwasher
Material: borosilicate glass
Tips for cleaning and care:
We recommend cleaning your cookware thoroughly with water and a mild detergent before the first use.
Apply a few drops of cooking oil with a kitchen towel onto the coating.
No fat or oil is needed for further use!
Thanks to the Easy-Clean effect we recommend cleaning the cookware by hand. Wipe clean with hot water, a mild detergent and a soft sponge.
Form:

Oval

, angular

Oven suitable until:

150 °C

, 180 °C

, 200 °C

, 220 °C

, 230 °C

Type:

Baking and casserole dishes