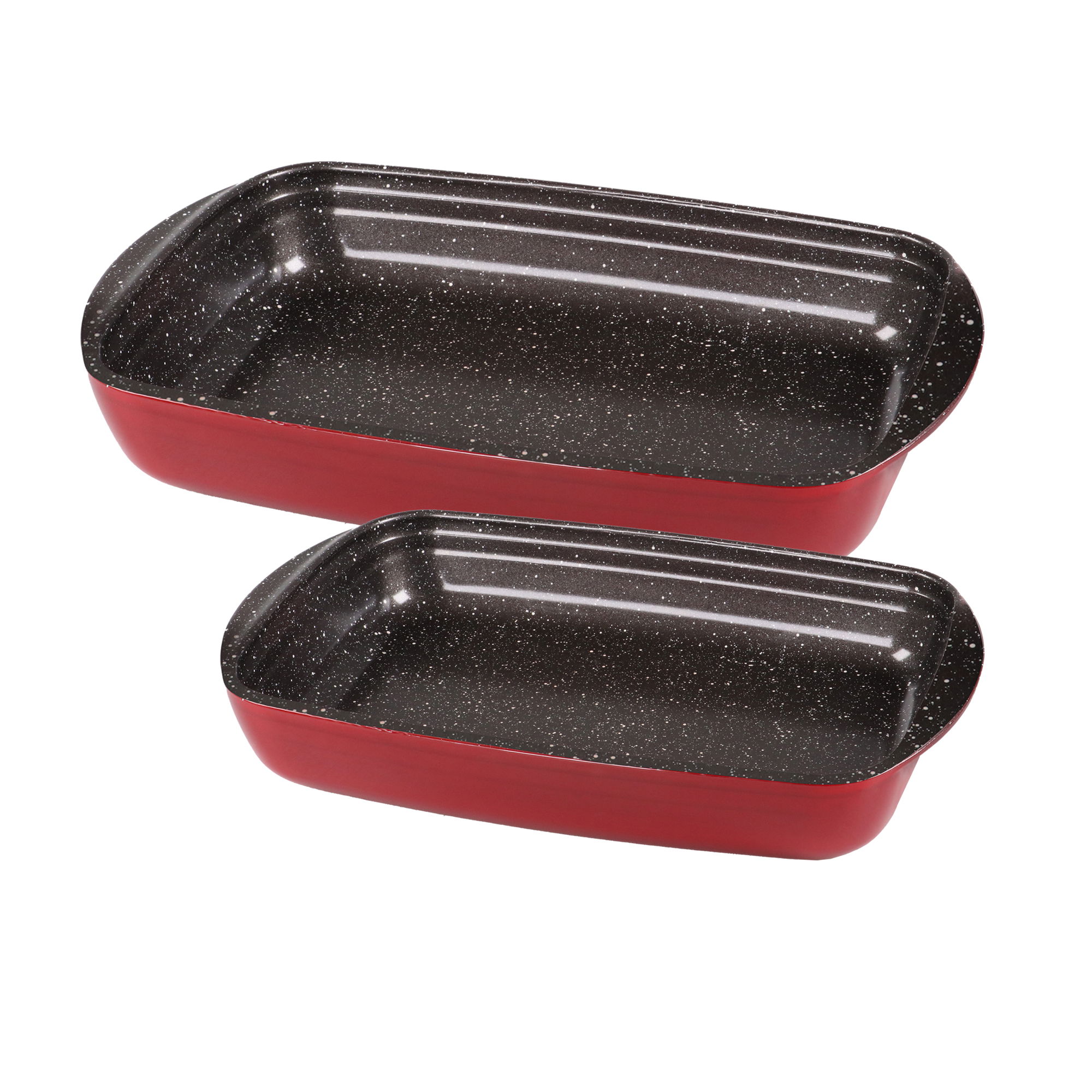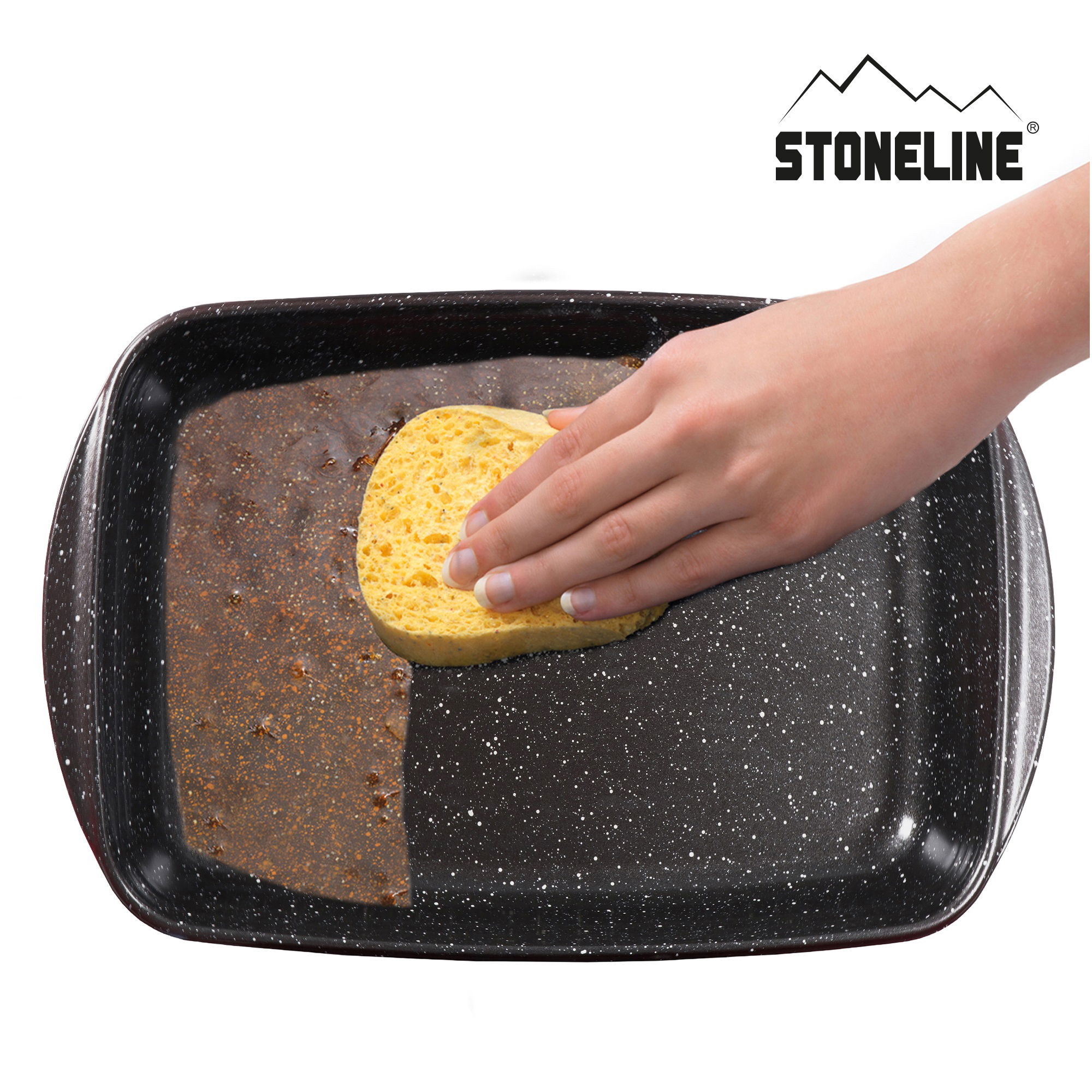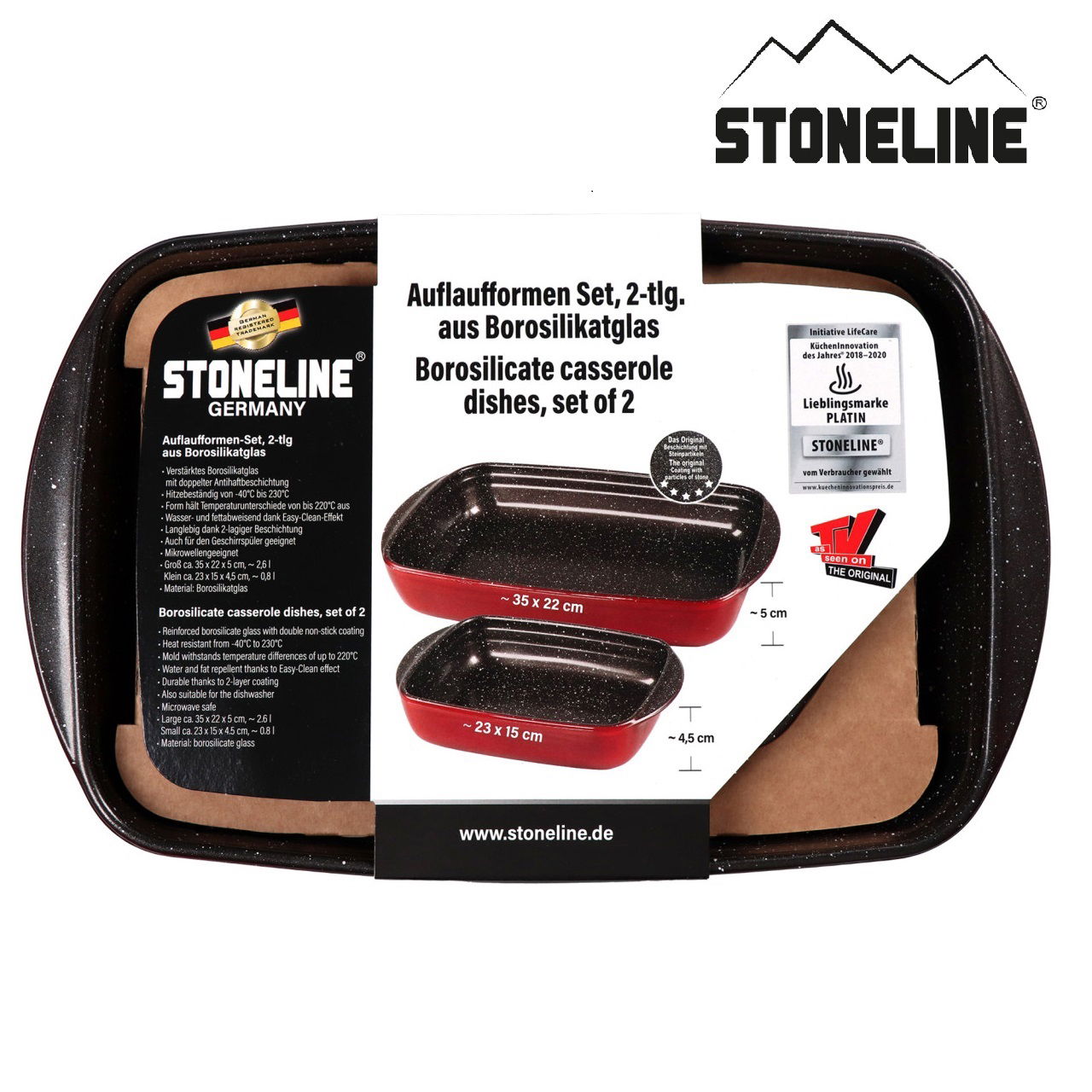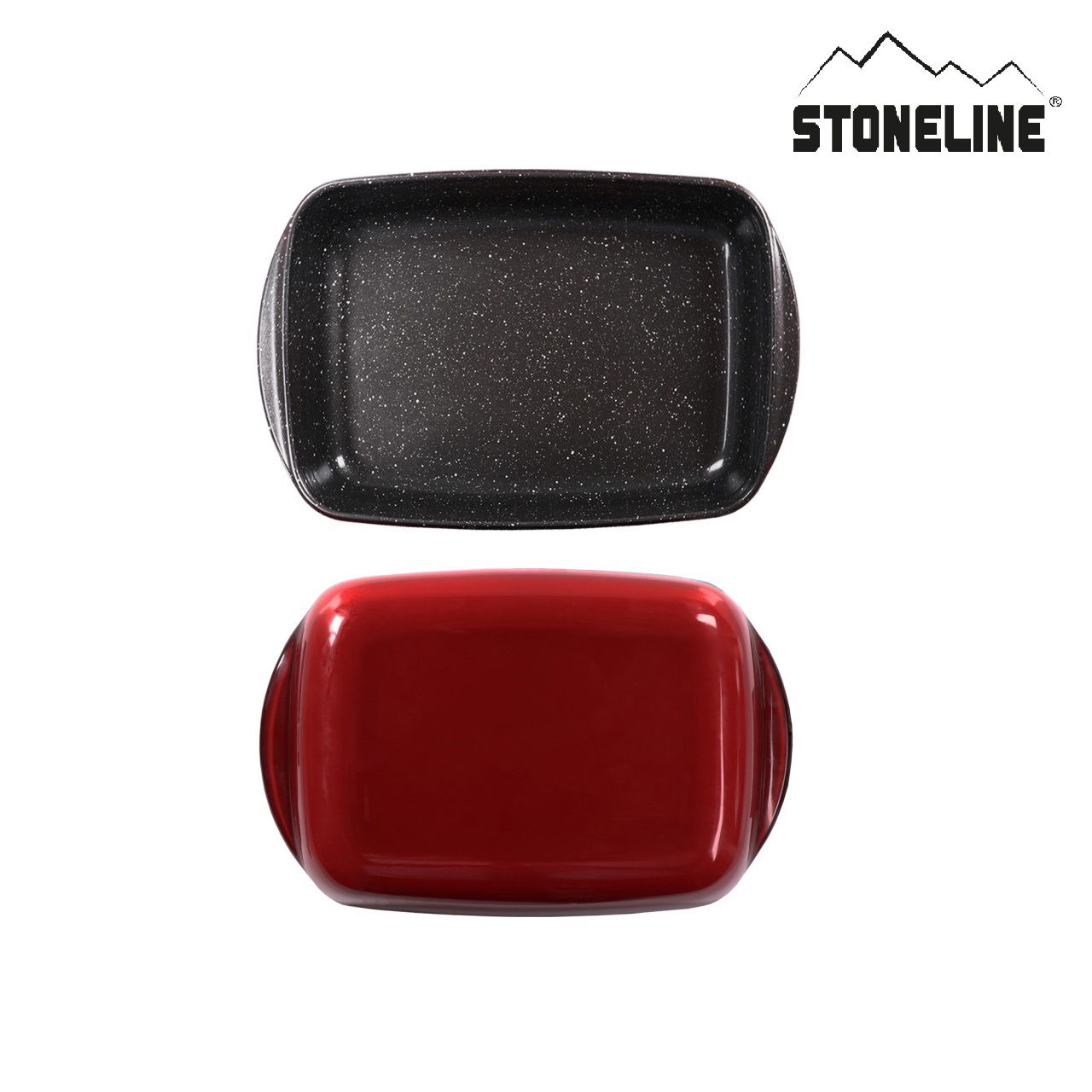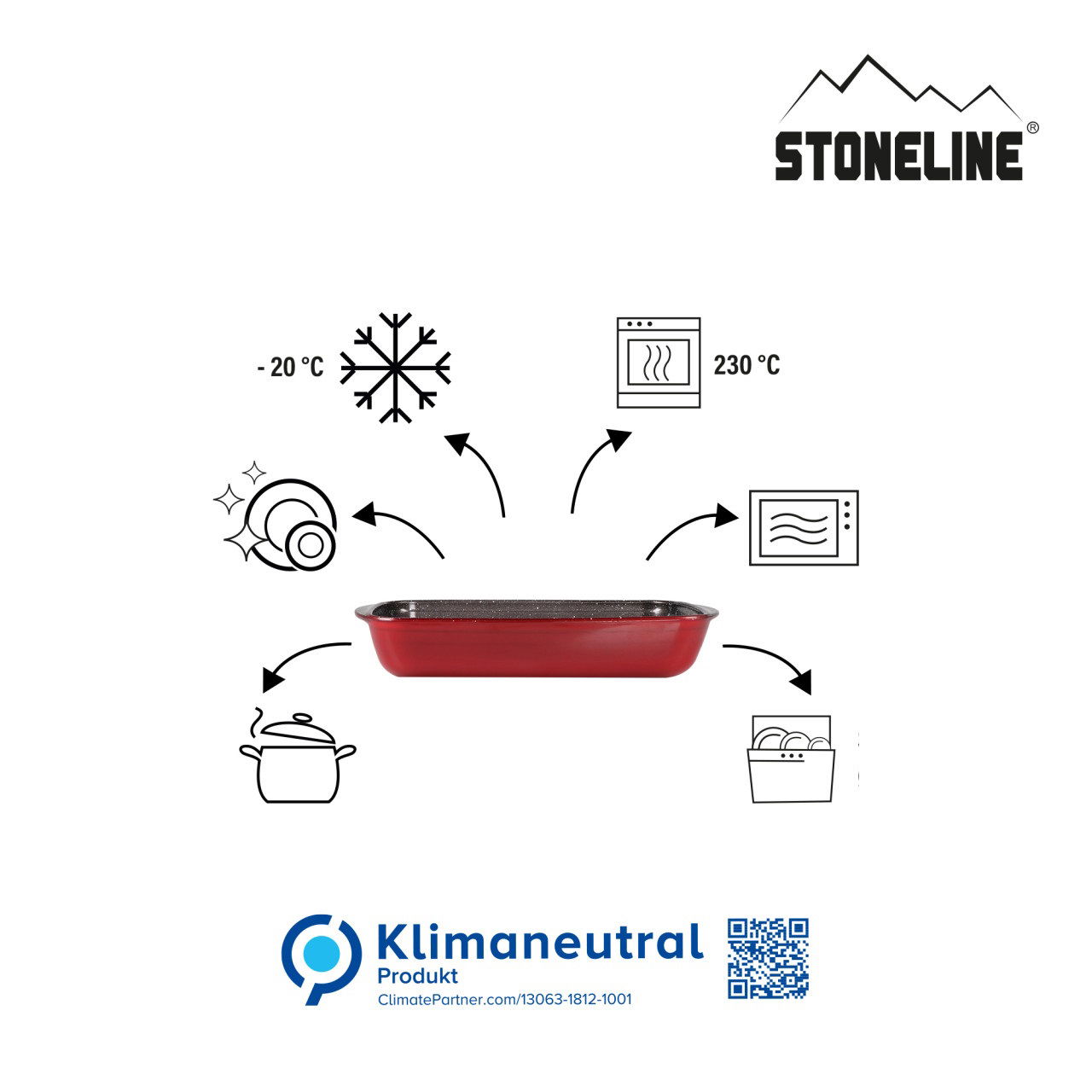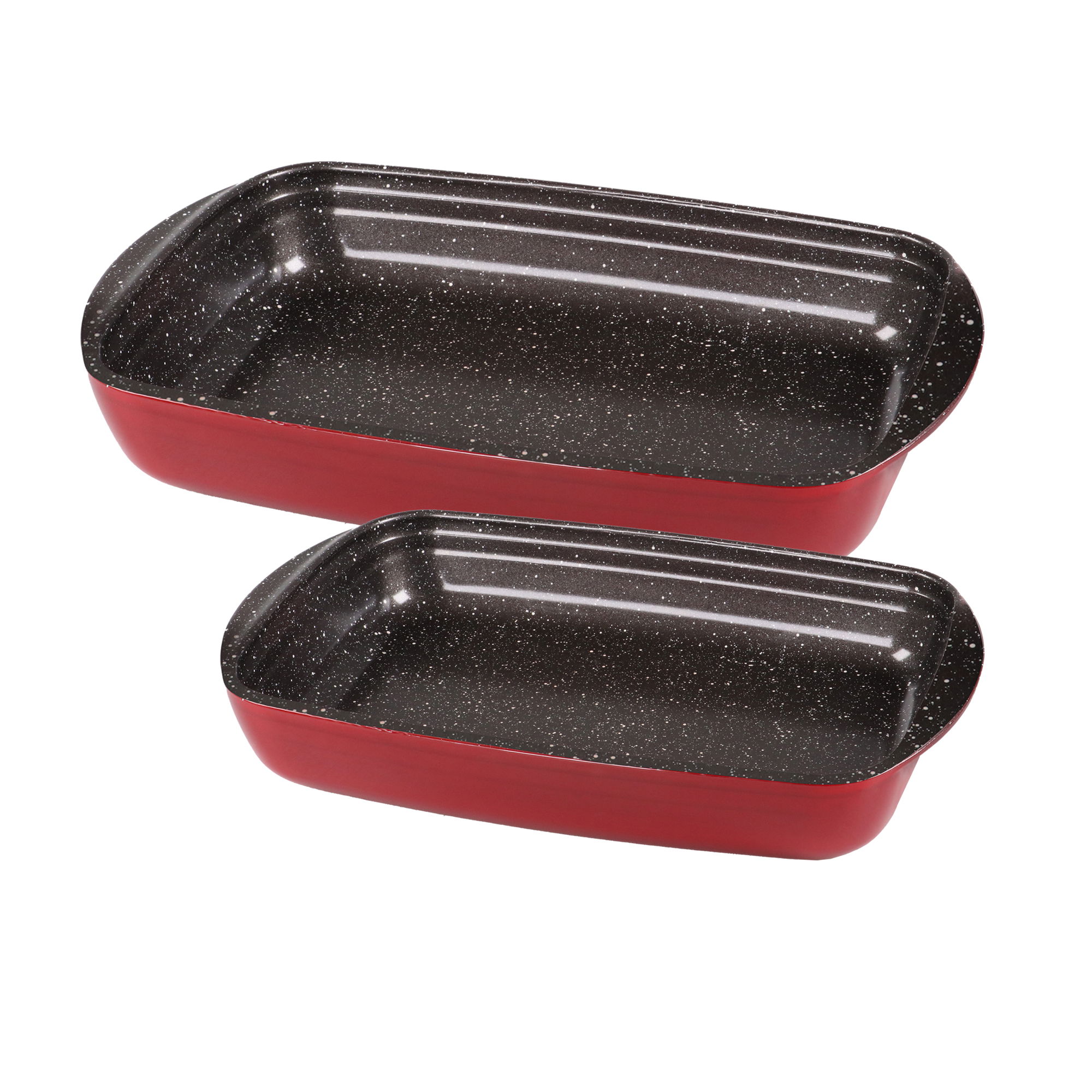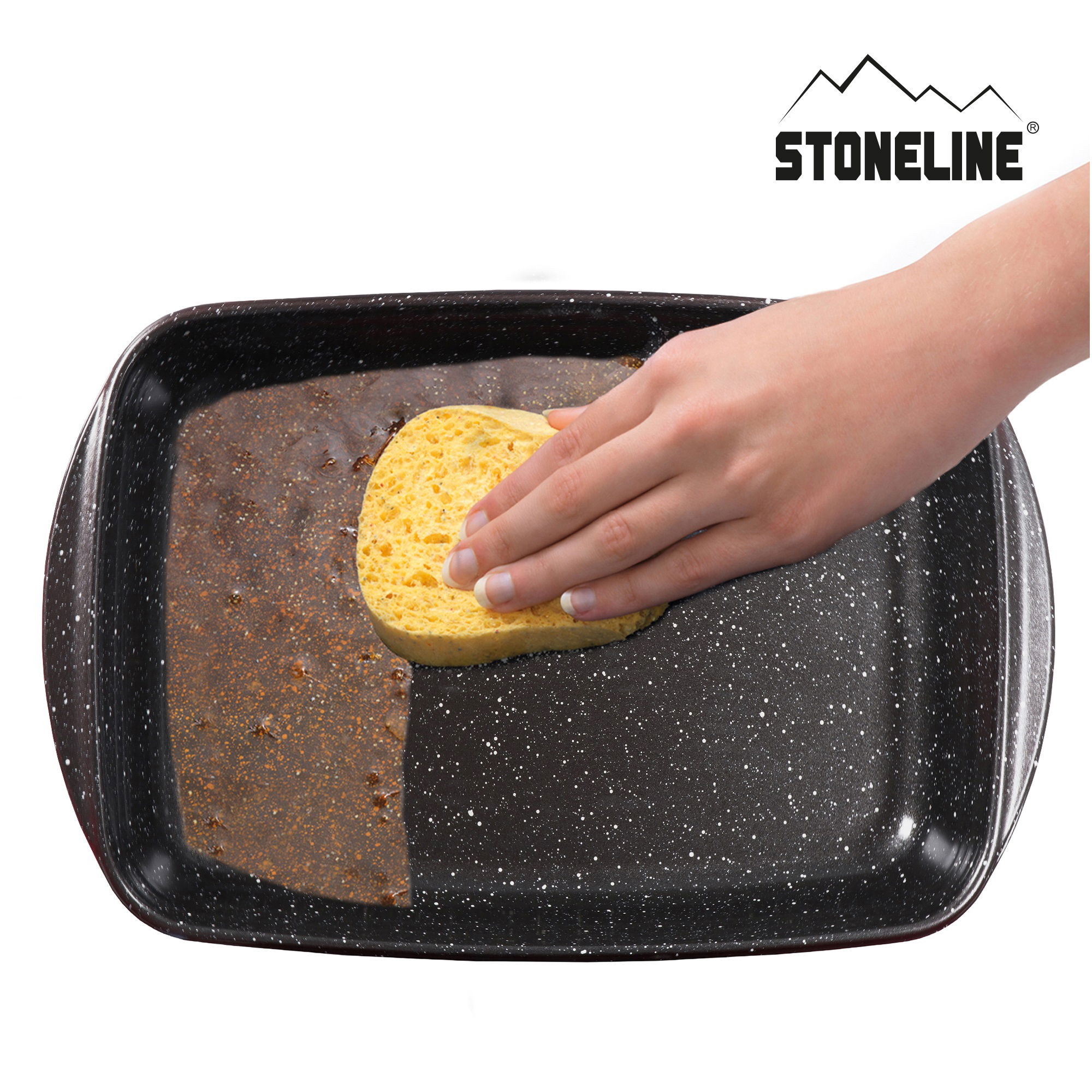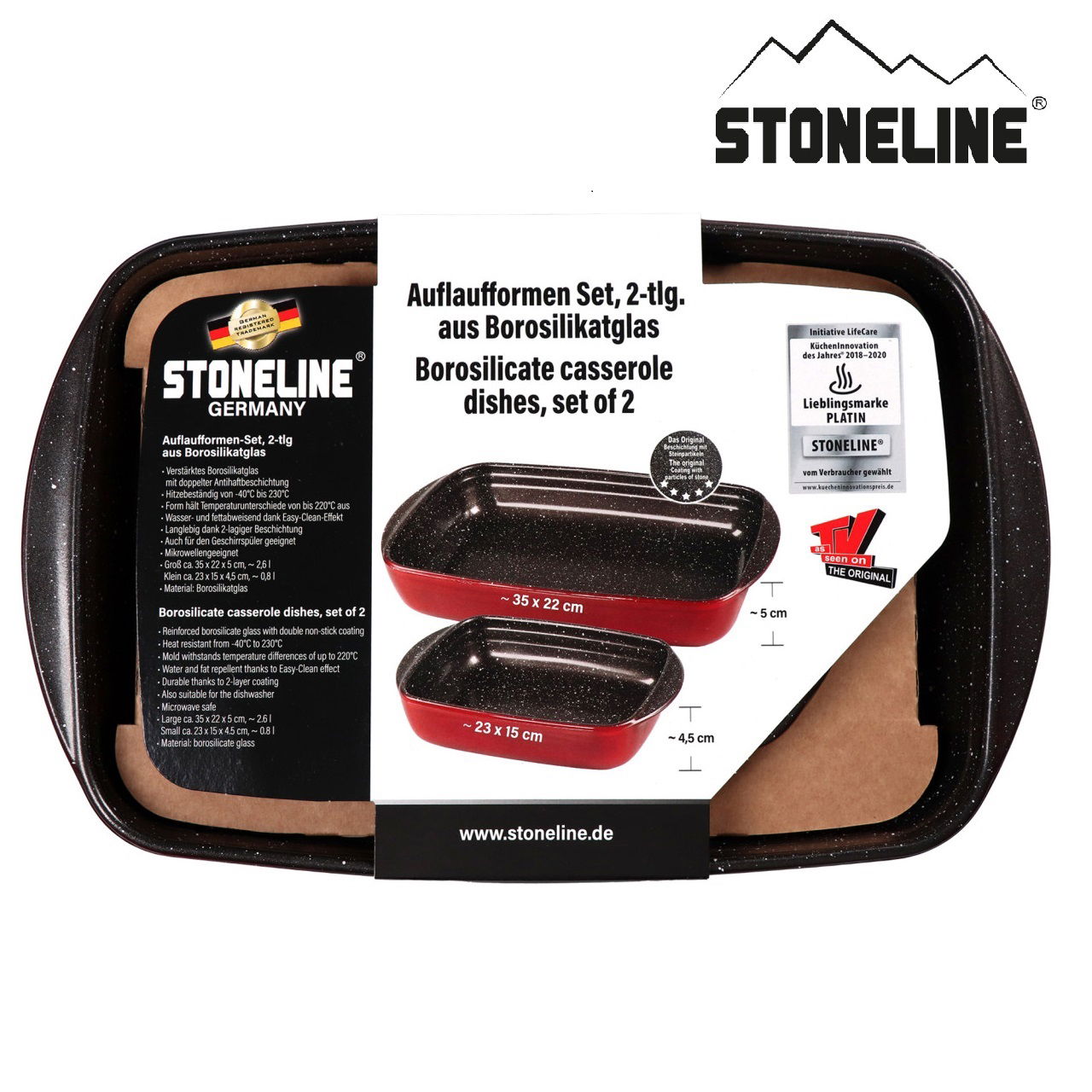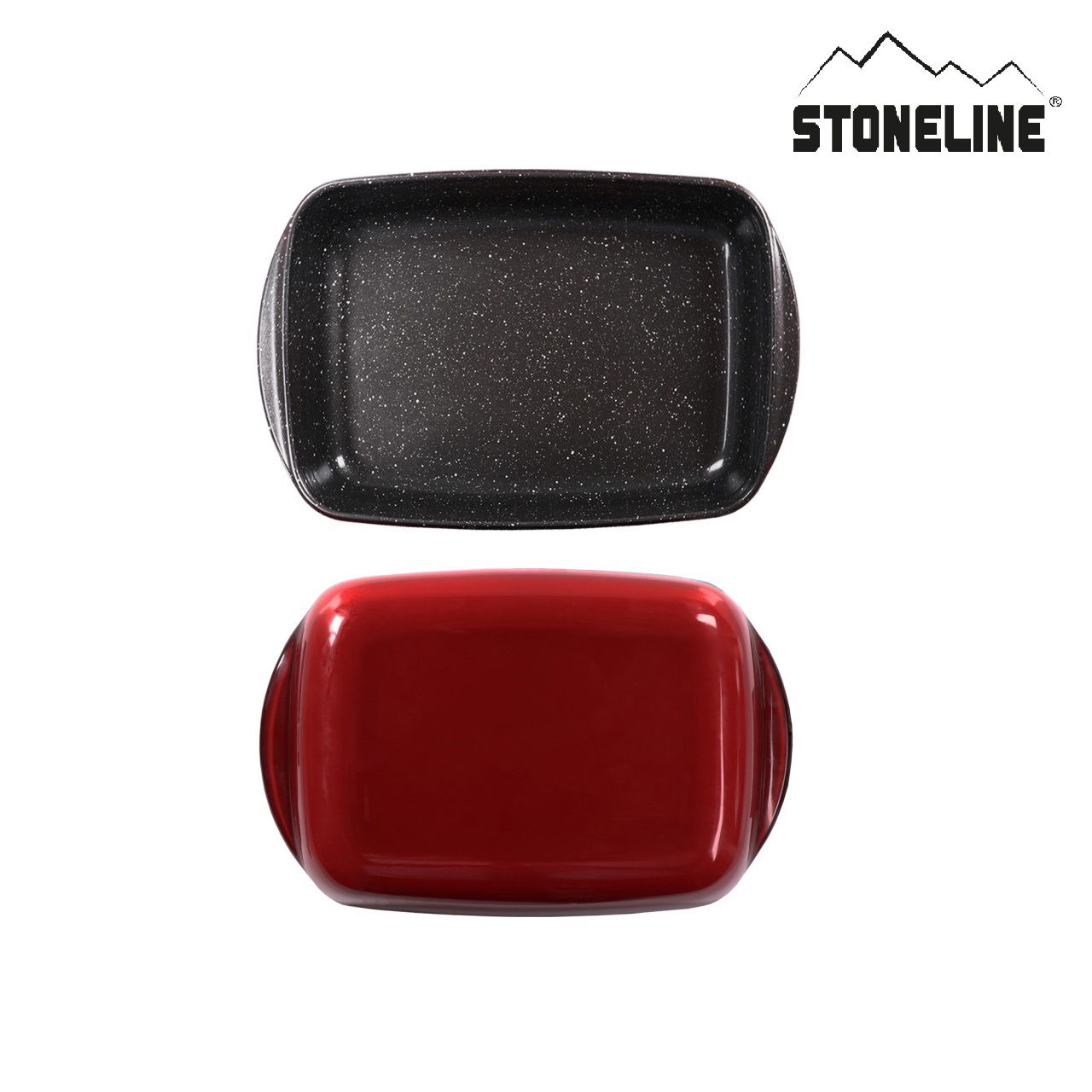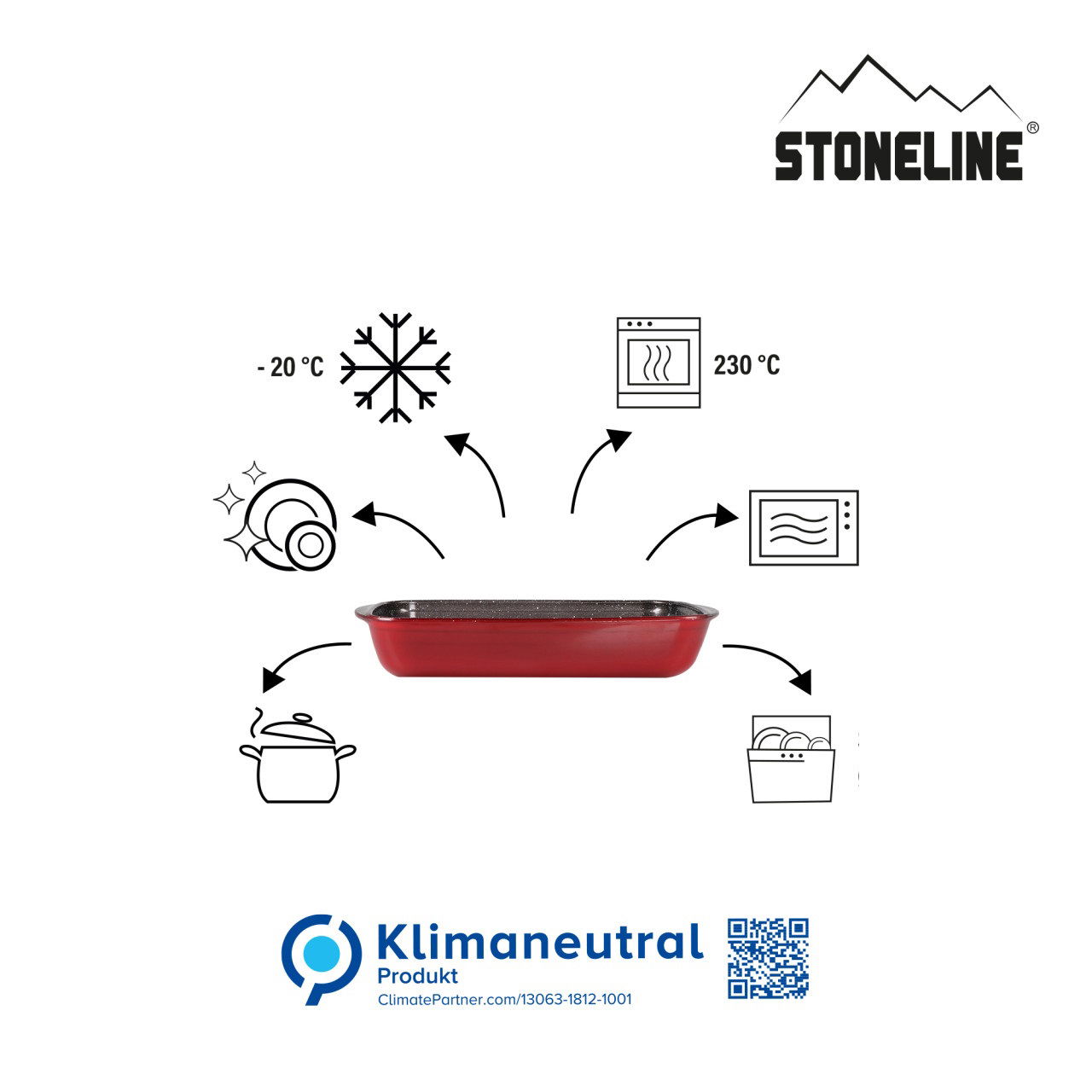 STONELINE® Borosilicate glass casserole dish set with coating
€29.95*
%
Old price: €79.95*
You save 50,00 €
Available immediately, in 1-3 days at your home
STONELINE® – The original!
Healthy nonfat baking!
From the oven to the table! This baking dish set includes two sizes – approx. 35 x 22 x 5 cm and 23 x 15 x 4.5 cm – and is made of high-quality borosilicate glass. The dishes are highly resistant to both cold and heat, so that you can transfer your food straight from the fridge to the microwave and then enjoy delicious, aromatic bakes and casseroles fresh out of the oven – or microwave. Thanks to the coating, they are completely scratch and shock resistant and they are perfectly suited for serving your food in style. The dishes are also perfect for many delicious meals and desserts. Thanks to their timeless design, they are a stunning addition to any table setting.
Set consists of the following individual items:
Large dish approx. 35 x 22 x 5 cm, 2.6 L volume
Small dish approx. 23 x 15 x 4.5 cm, 0.8 L volume
The most important advantages of STONELINE® borosilicate glass casserole dishes at a glance:
World's only non-stick coating with real stone particles
Scratch-proof STONELINE® non-stick coating
Optimal baking result without greasing or oiling the baking tin
No burning and no sticking
Super easy to clean
Heat-resistant from -40 °C up to 230 °C
Mold withstands temperature differences of up to 220 °C
Microwave safe
Also suitable for the dishwasher
Material: borosilicate glass
Tips for cleaning and care:
We recommend cleaning your cookware thoroughly with water and a mild detergent before the first use. Apply a few drops of cooking oil with a kitchen towel onto the coating.
No fat or oil is needed for further use!
Thanks to the Easy-Clean effect we recommend cleaning the cookware by hand. Wipe clean with hot water, a mild detergent and a soft sponge.
Form:

Oval

, angular

Oven suitable until:

150 °C

, 180 °C

, 200 °C

, 220 °C

, 230 °C

Type:

Baking and casserole dishes