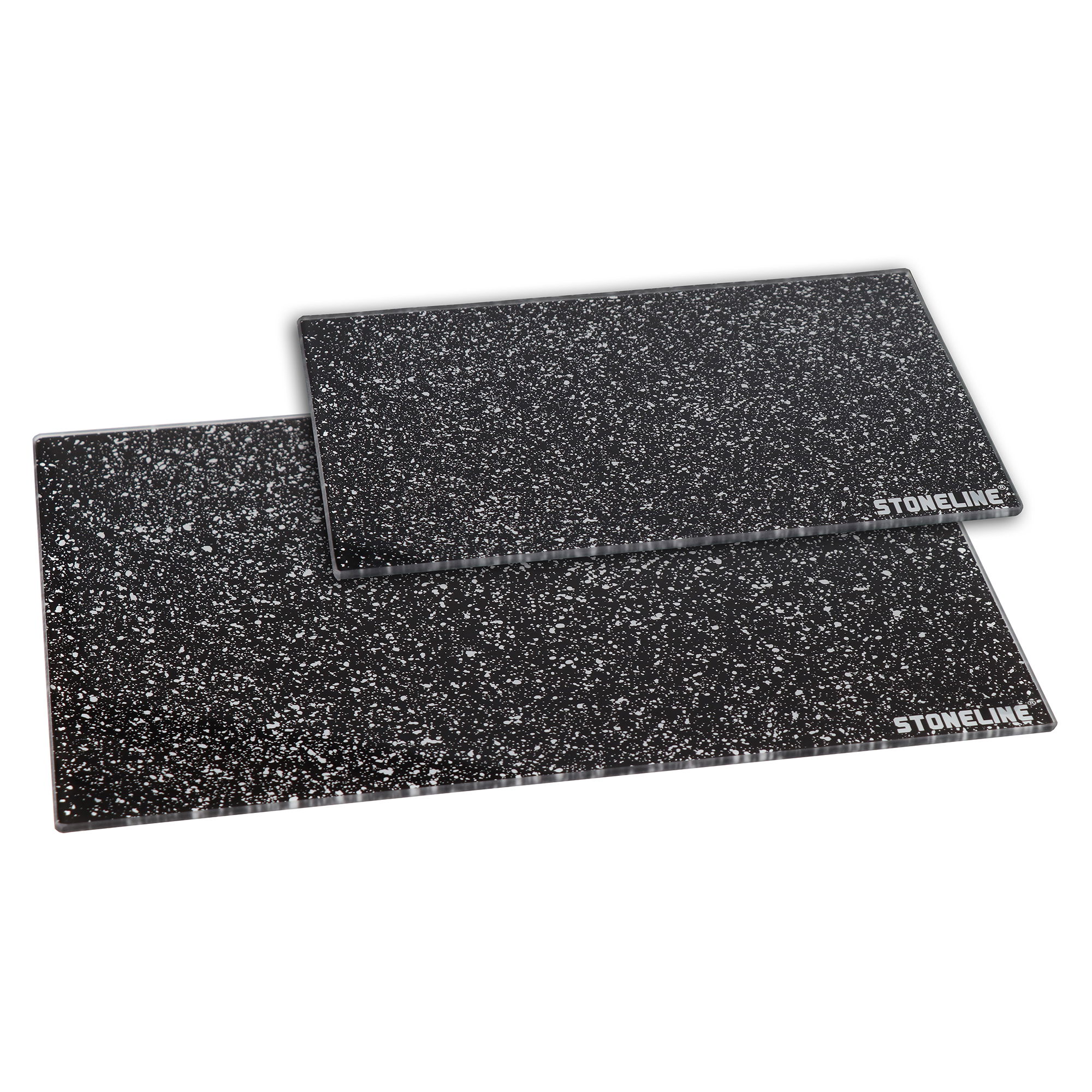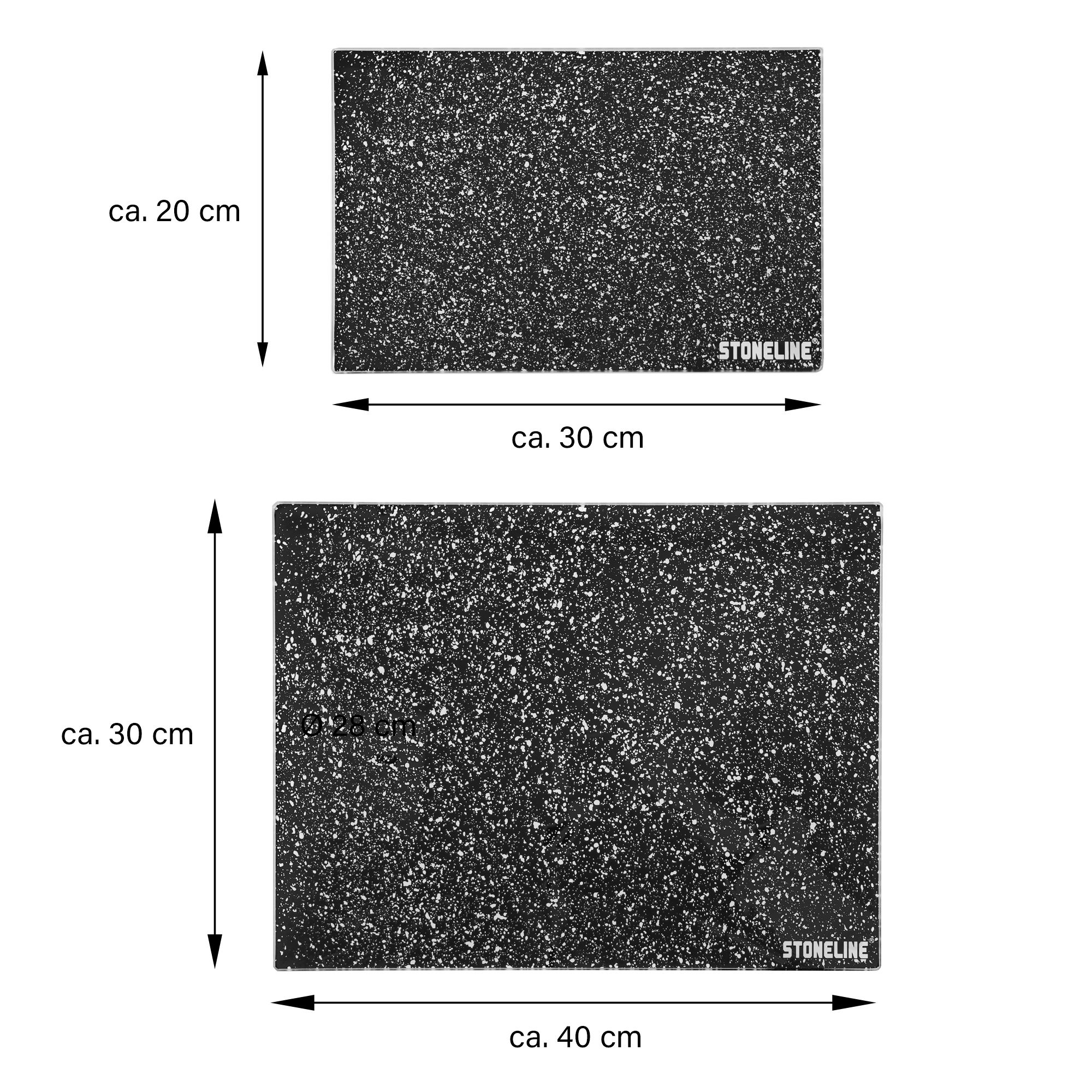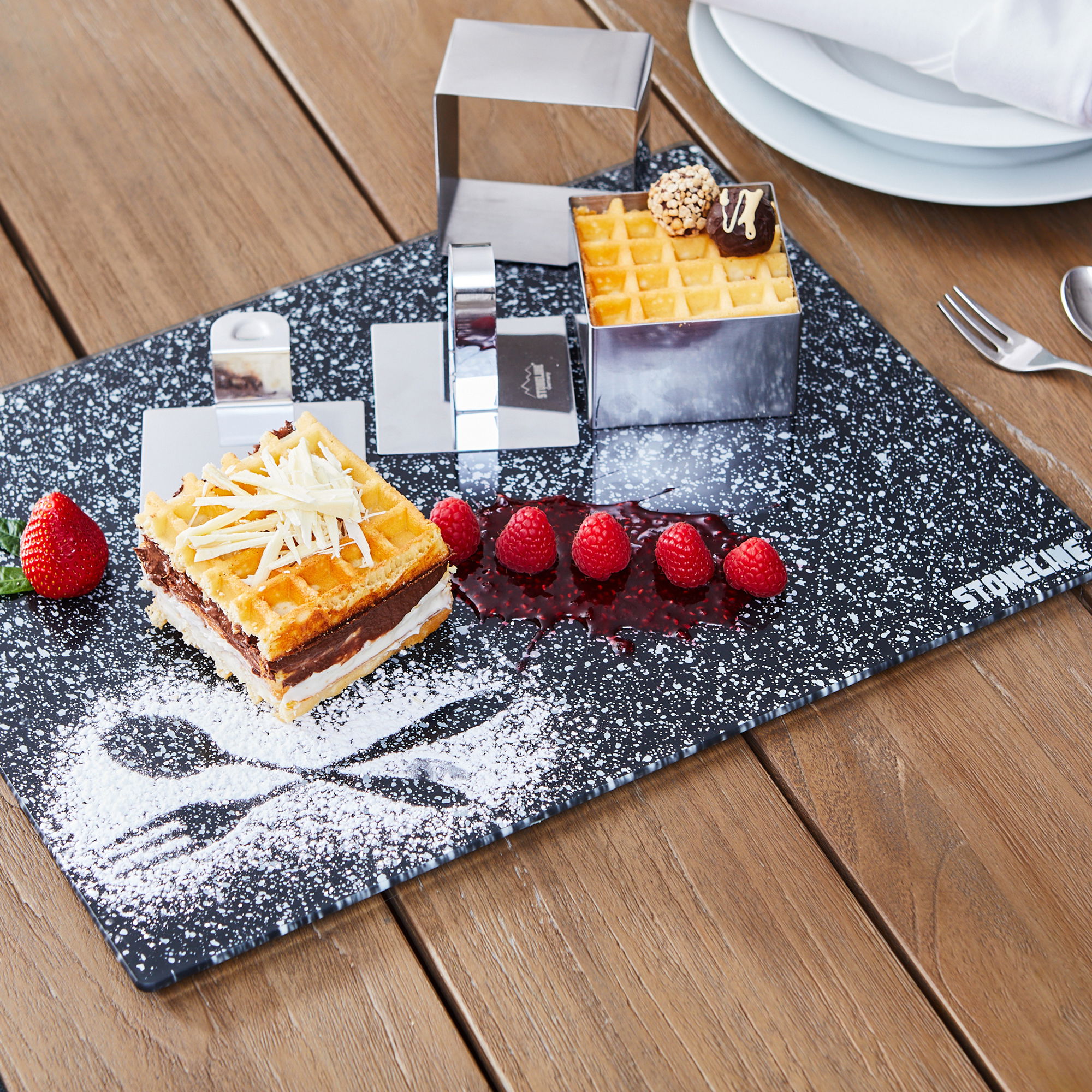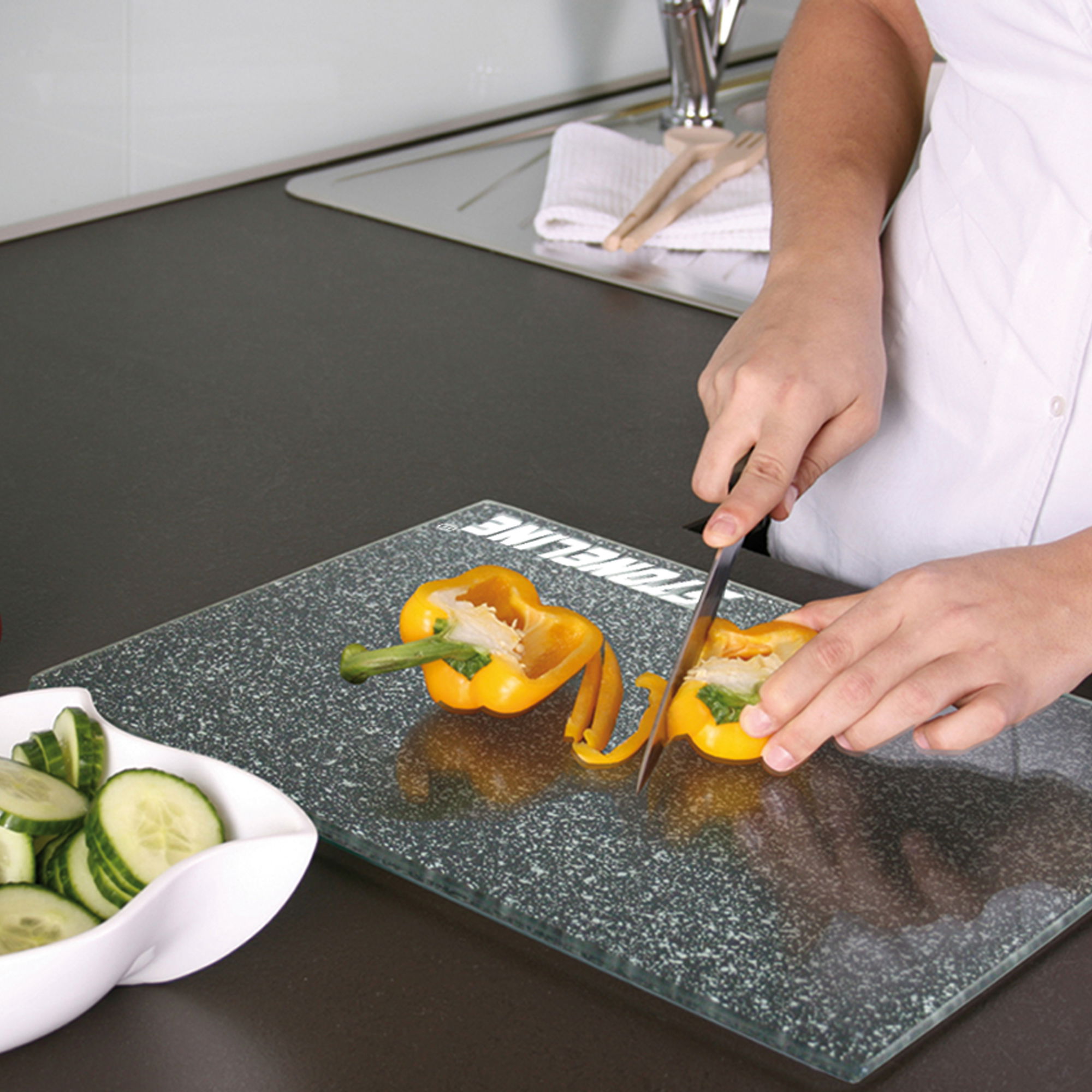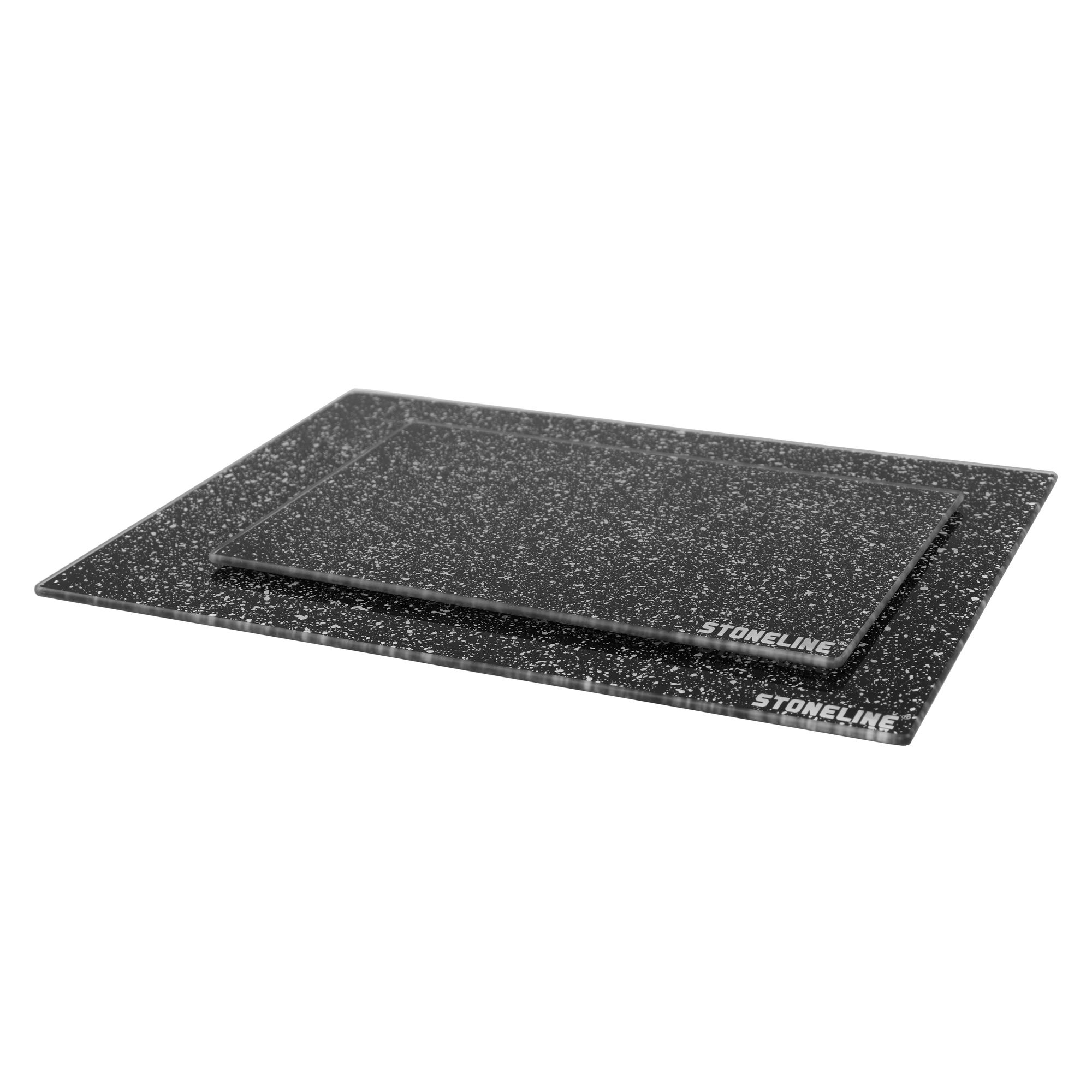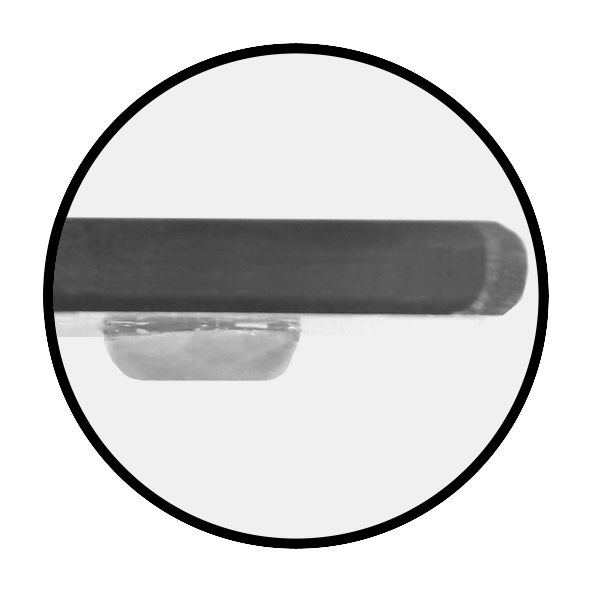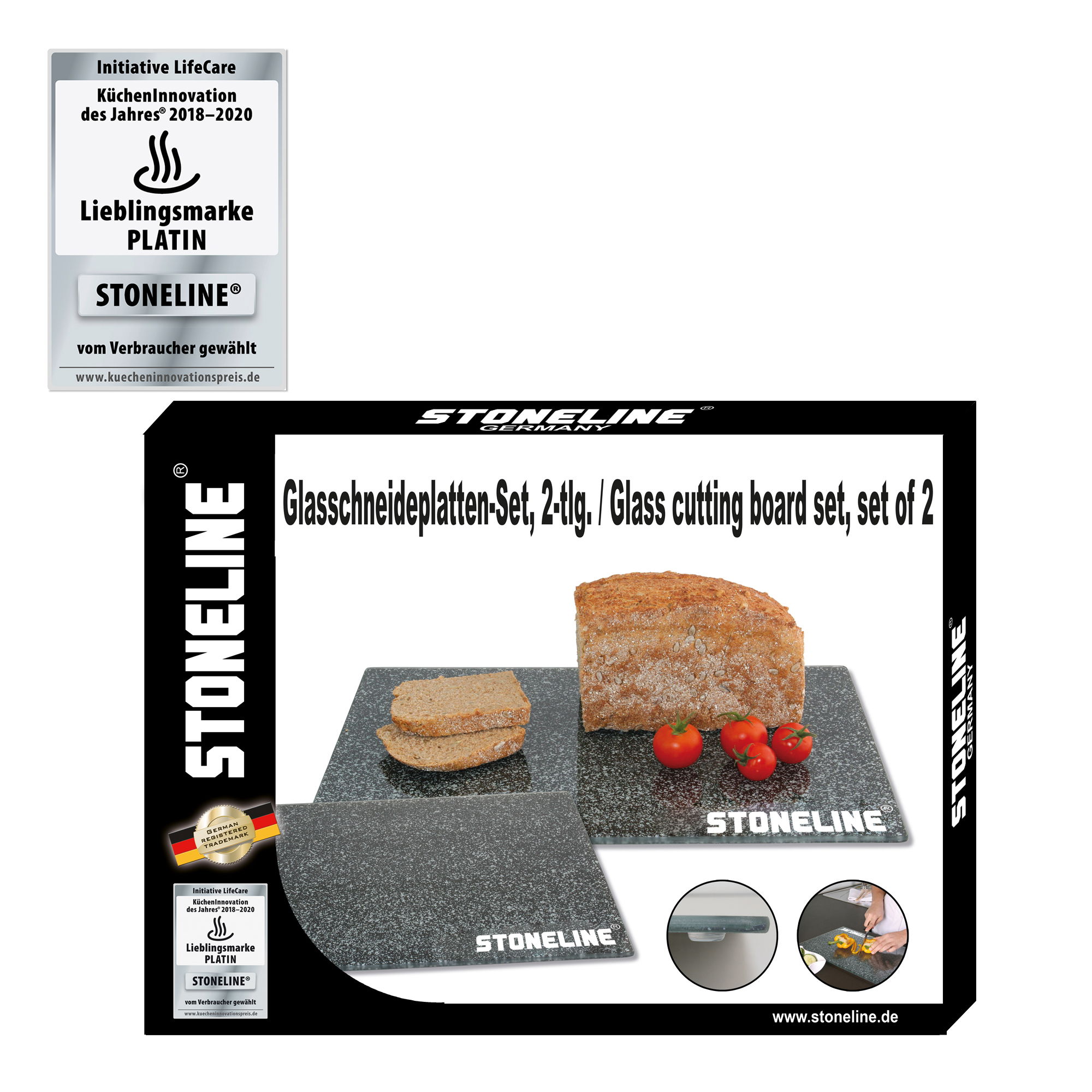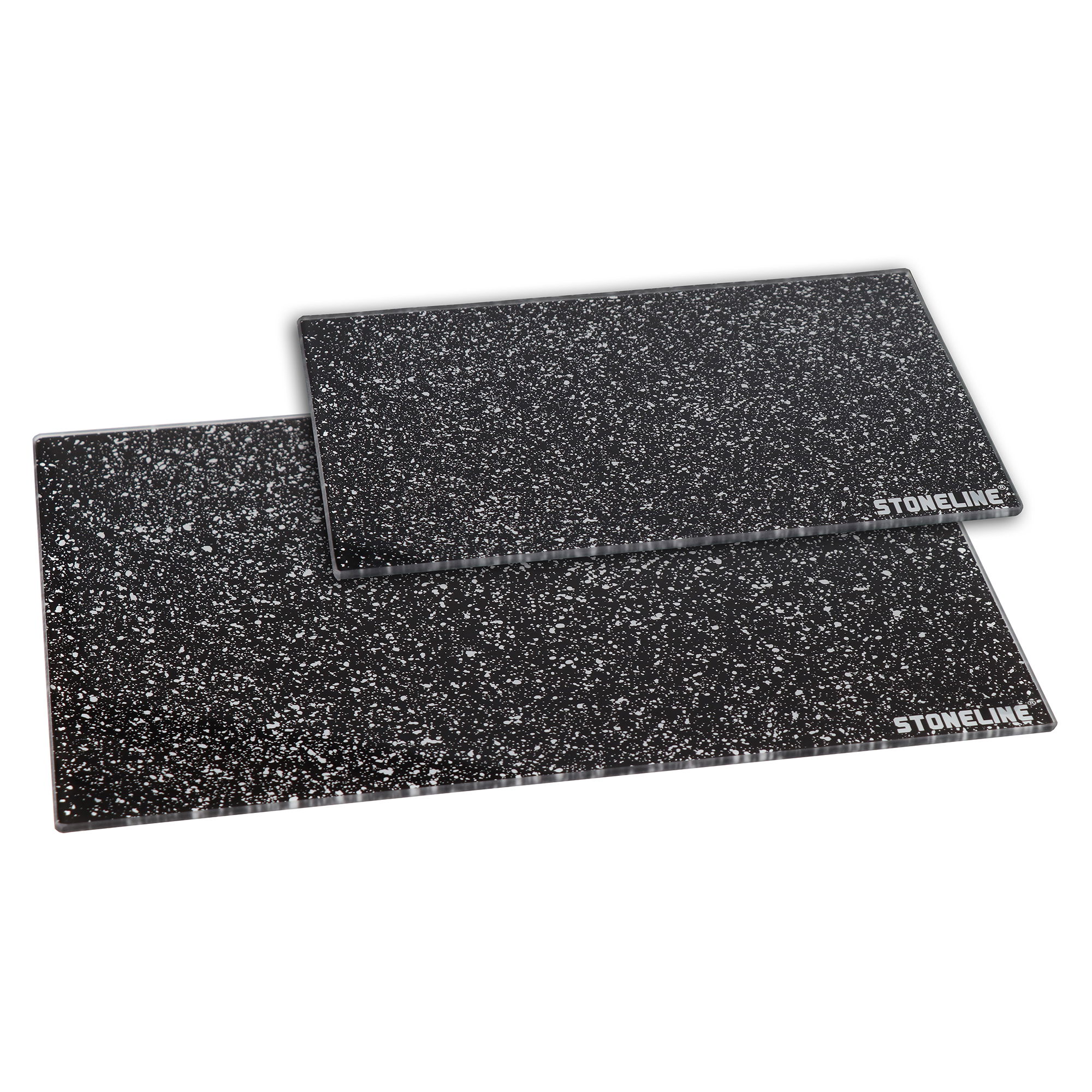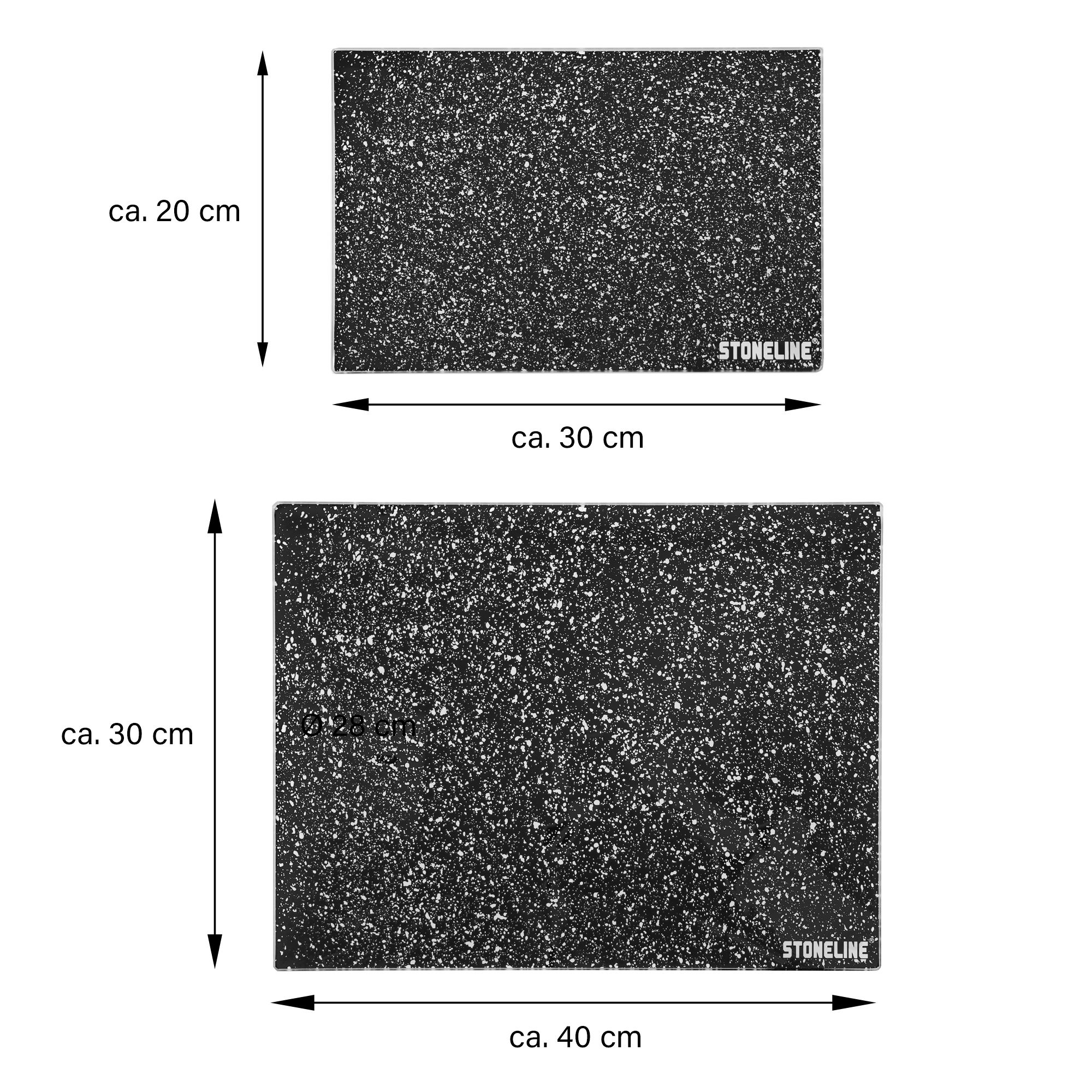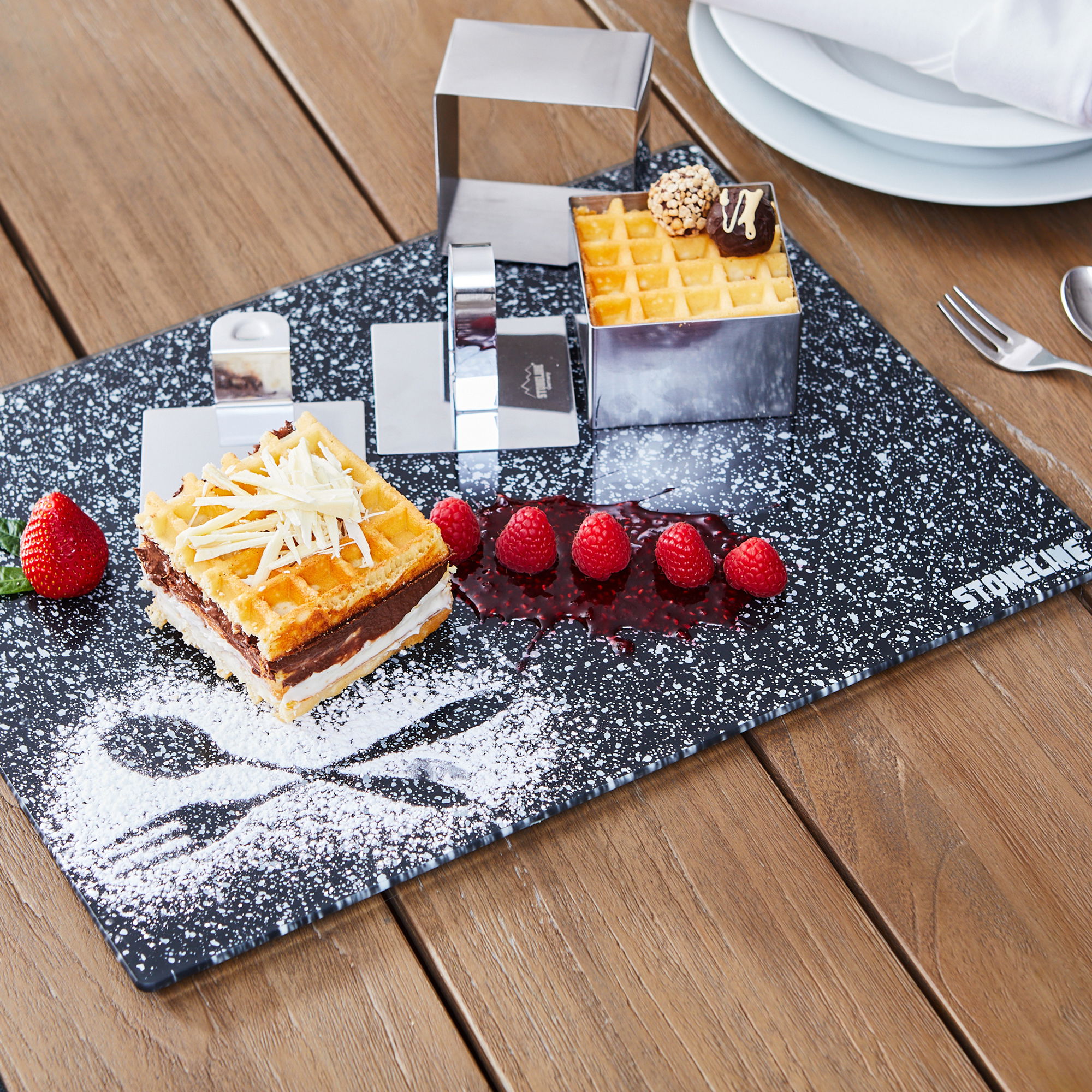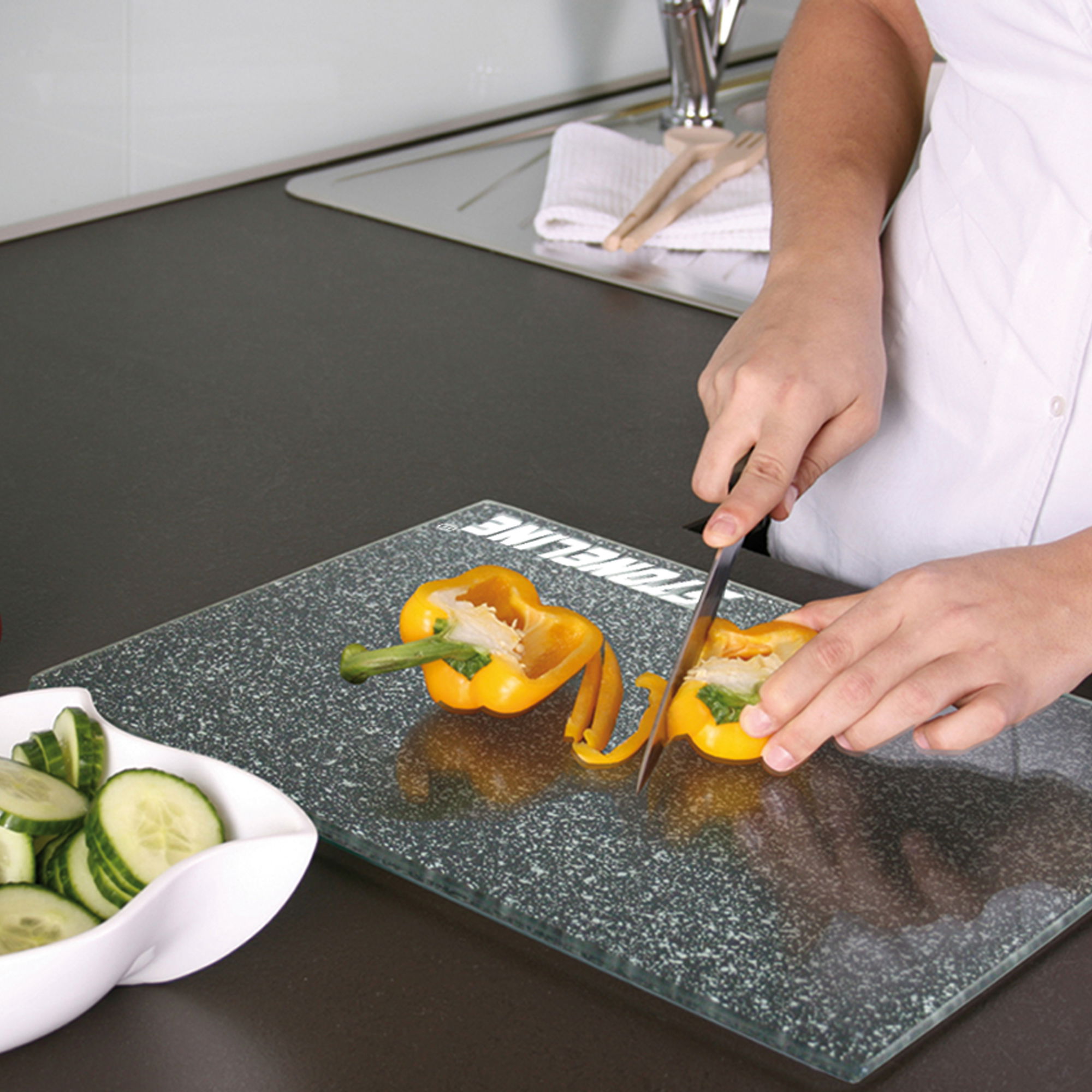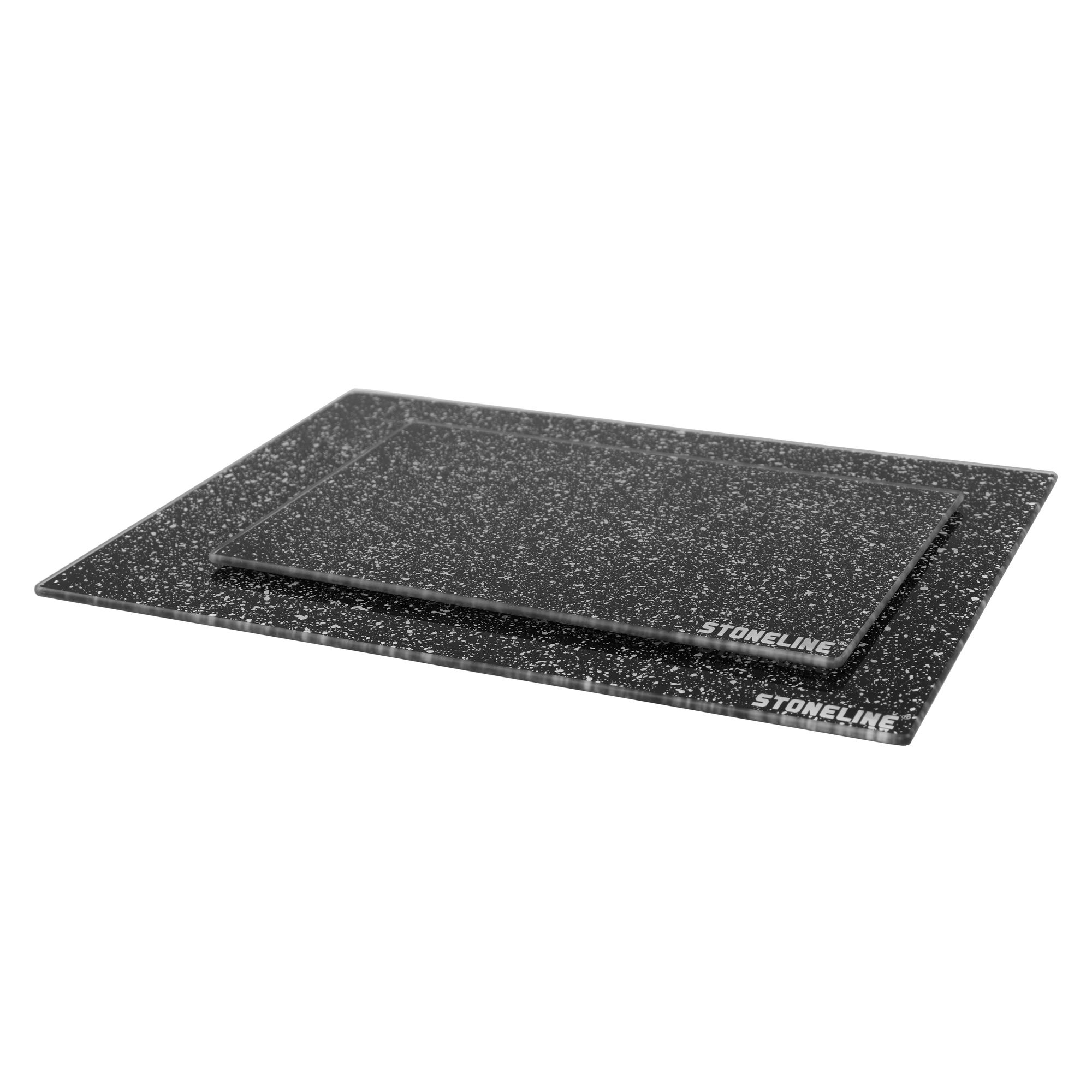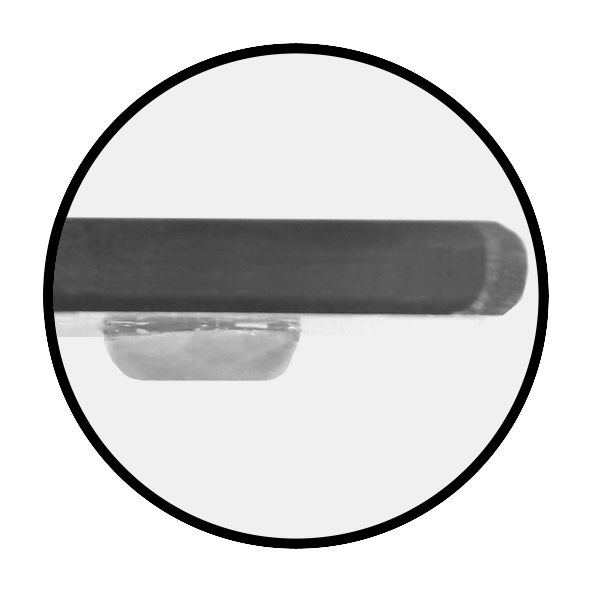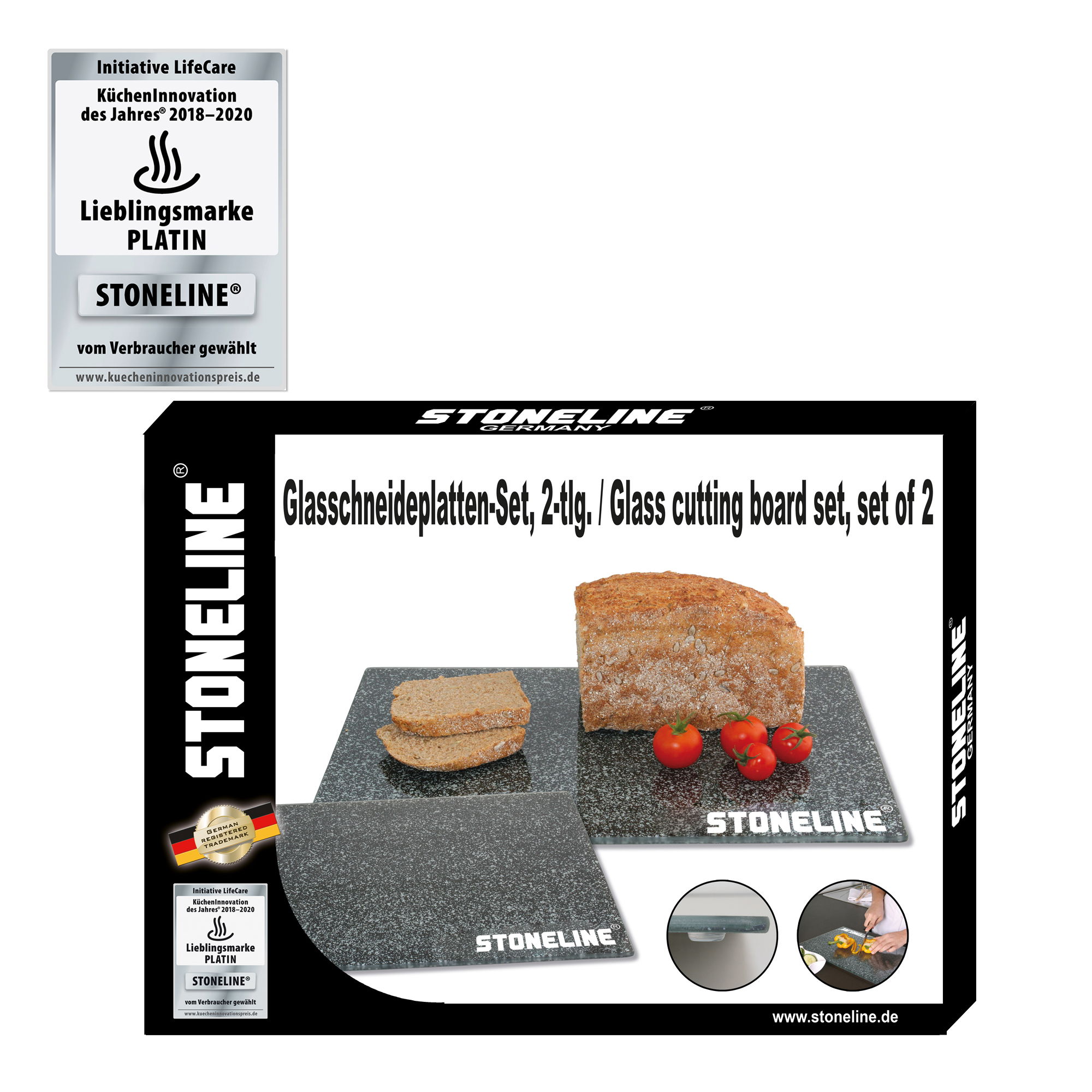 STONELINE® 2 pc Glass Cutting Board Set, Non-Slip Chopping Board, Worktop Saver
€19.95*
%
Old price: €39.95*
You save 20,00 €
Available immediately, in 1-3 days at your home
STONELINE® - The original!
A cutting board for all purposes...
cutting, preparing, serving, as a coaster or as an additonal worktop on the cooktop or table...
The STONELINE® glass cutting boards - shatter-proof and heat-resistant
The cutting boards are perfect for cutting meat or vegetables.
Thanks to their heat-resistance they can double as coasters for hot pots or pans.
Each glass board is equipped with four plastic knobs with anti-slip feet on the bottom side ,
Protects sensitive ceran or glass surfaces from scratches
Odor neutral: odors don't stick
Easy to clean thanks to the smooth surface
Rounded corners
Material: break-proof glass
The set consists of:
1 large glass board 30 x 40 cm (strength 0.5cm)
1 small glass board 20 x 30 cm (strength 0.5cm)
---
bonjour, cela fait un an que je les ai acheté... elles sont toujours superbes !!! rien n'a bougé !!! excellentes planches à découper ... je vous les recommande sans problème !!! de plus, moi je les laisse prête à l'emploi sur mon plan de travail ce qui évite la dégradation et l'usure de ce dernier... franchement je ne regrette pas mon achat... merci pour l'excellente qualité de tous vos produits ( poêles, casseroles, gratins, ou cocotte etc...)
Das Glasschneidebrett-Set sieht nicht nur gut aus, es erfüllt auch meine Hygieneansprüche an Schneidebretter auf denen ich Geflügel, Fleisch und Fisch verarbeite. Selbst bei mikrobakteriell behandelten Brettern bin ich mir immer nicht sicher ob zum Beispiel Salmonellen wirklich beim Abwaschen komplett entfernt werden können.
STONELINE® Glasschneidebrett, 2-tlg.
Die sind klasse,schade das Mann die Grosse nicht Aussuchen kann.ef
kann mir nichts besseres in de...
kann mir nichts besseres in der Küche mehr vorstellen,sieht sehr edel aus, ist gut zu reinigen.
sind gut zu reinigen, sehen su...
sind gut zu reinigen, sehen super aus und deshalb sehr zu empfehlen.
einfach zu reinigen, qualitati...
einfach zu reinigen, qualitativ hochwertig, absolut empfehlenswert
Bin super zufrieden sehen toll...
Bin super zufrieden sehen toll aus