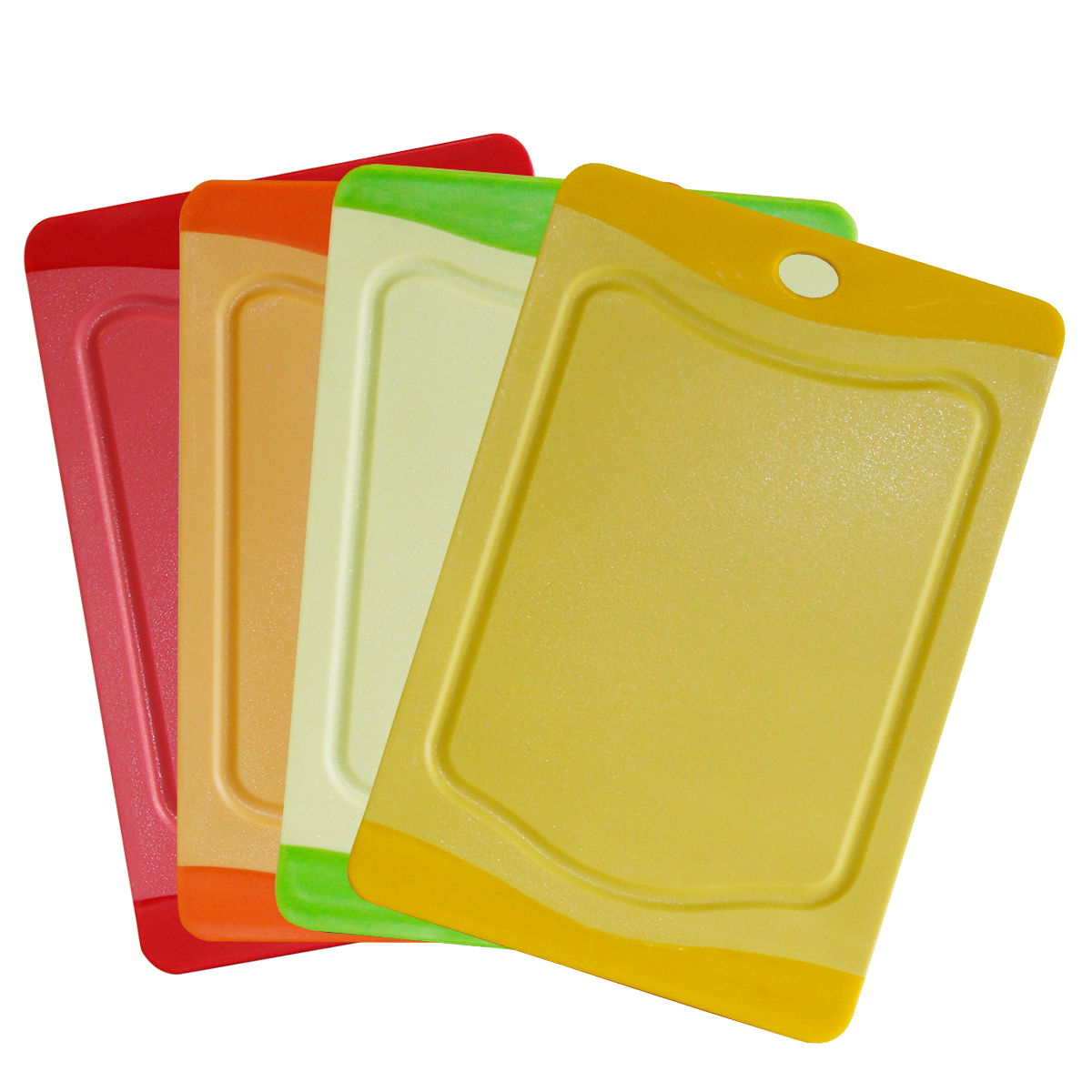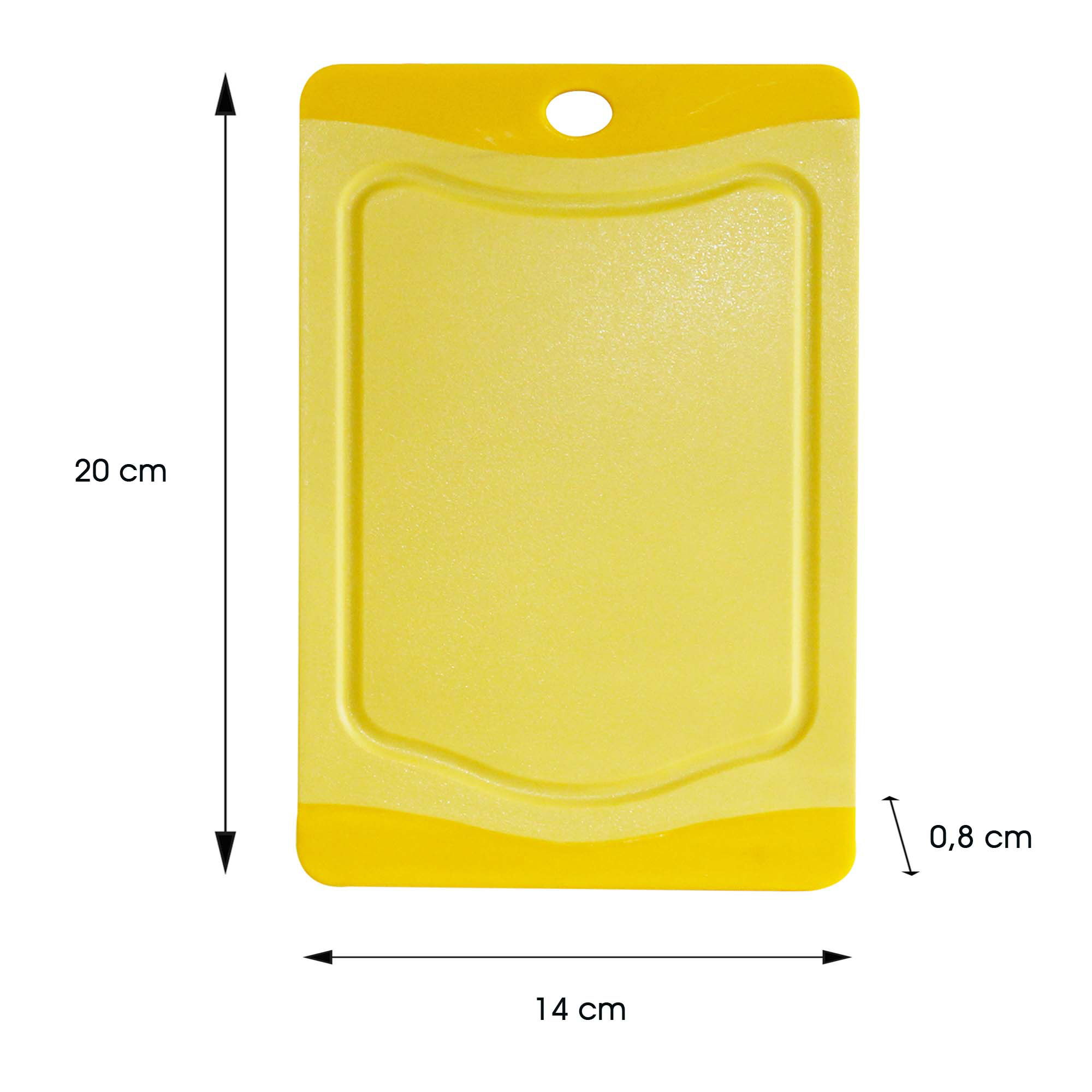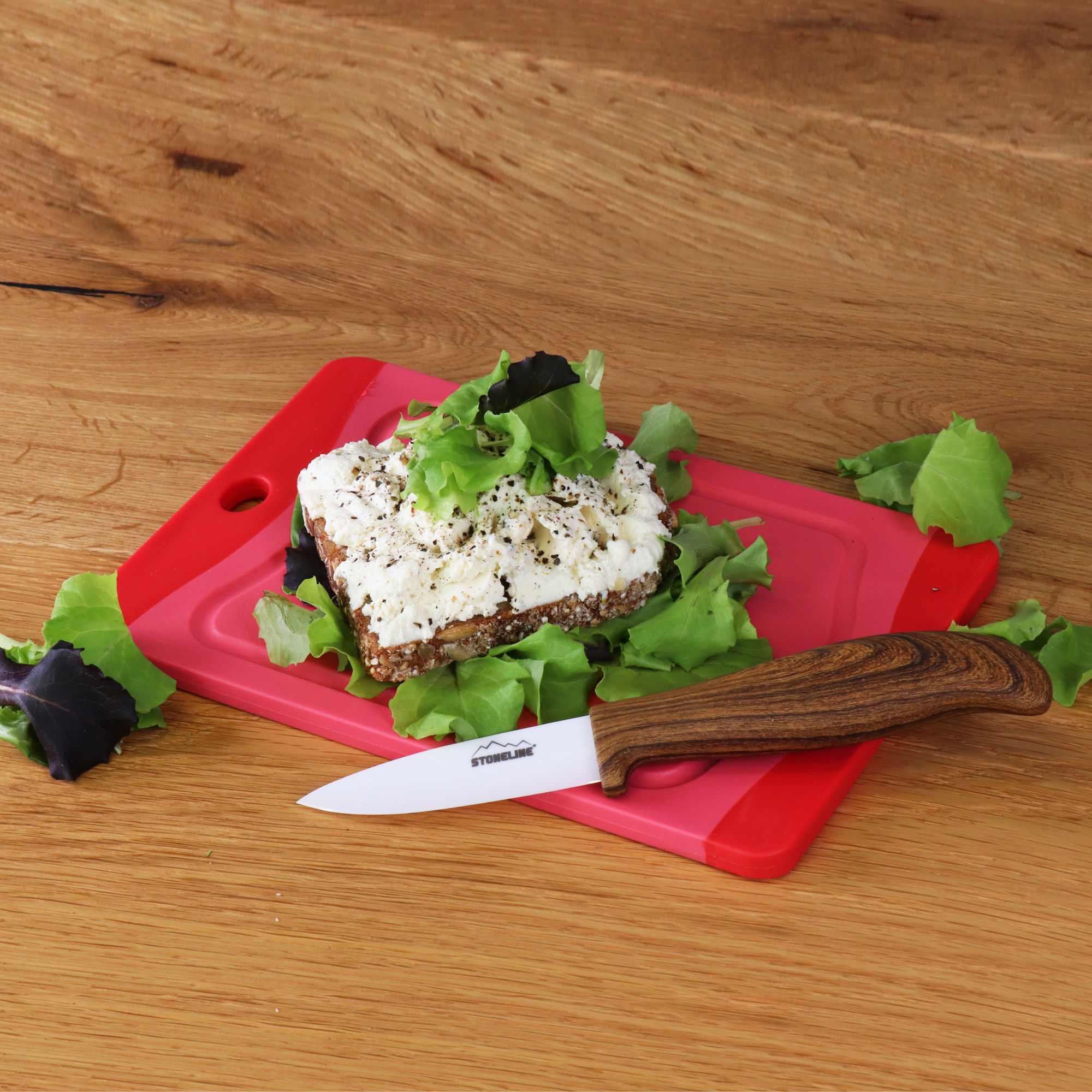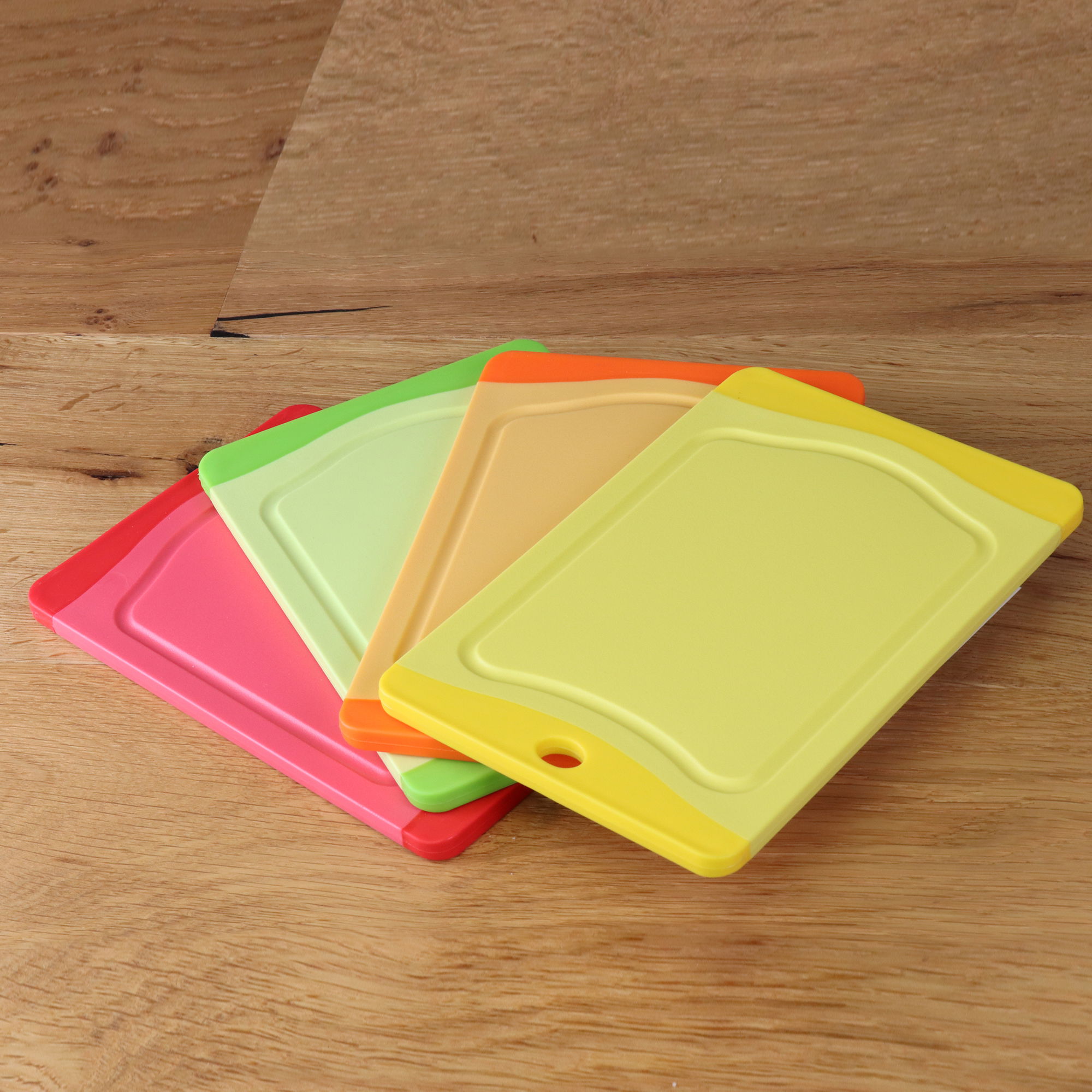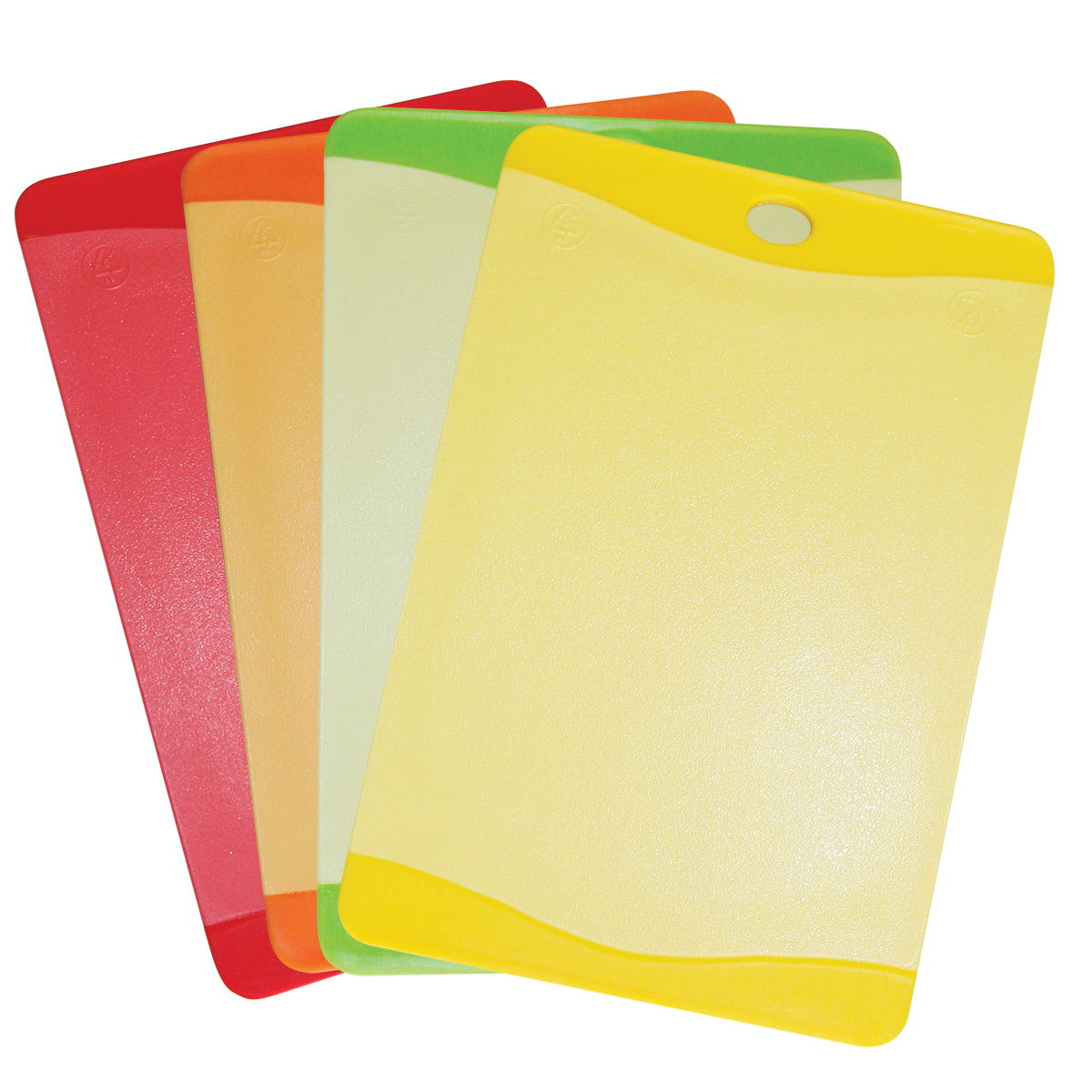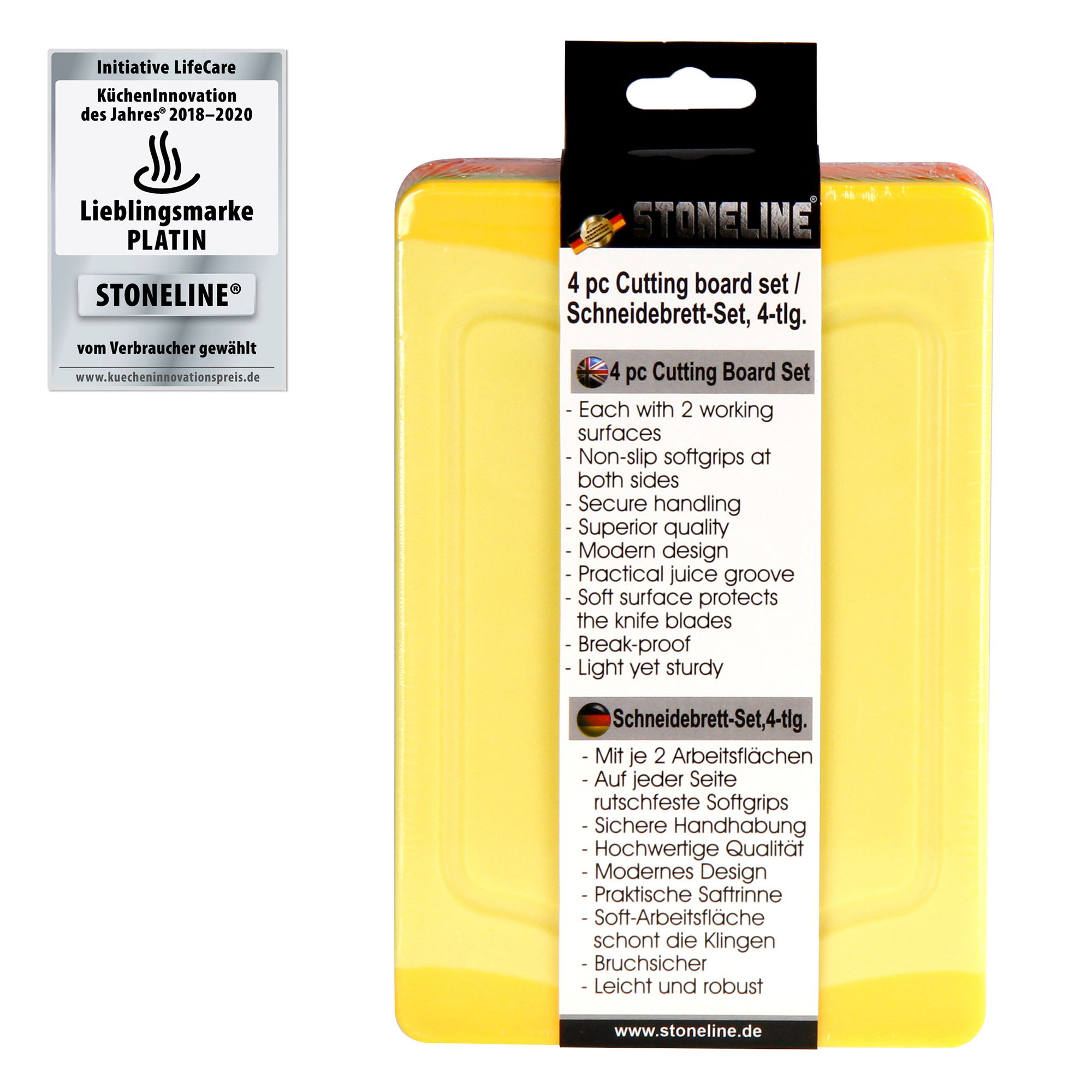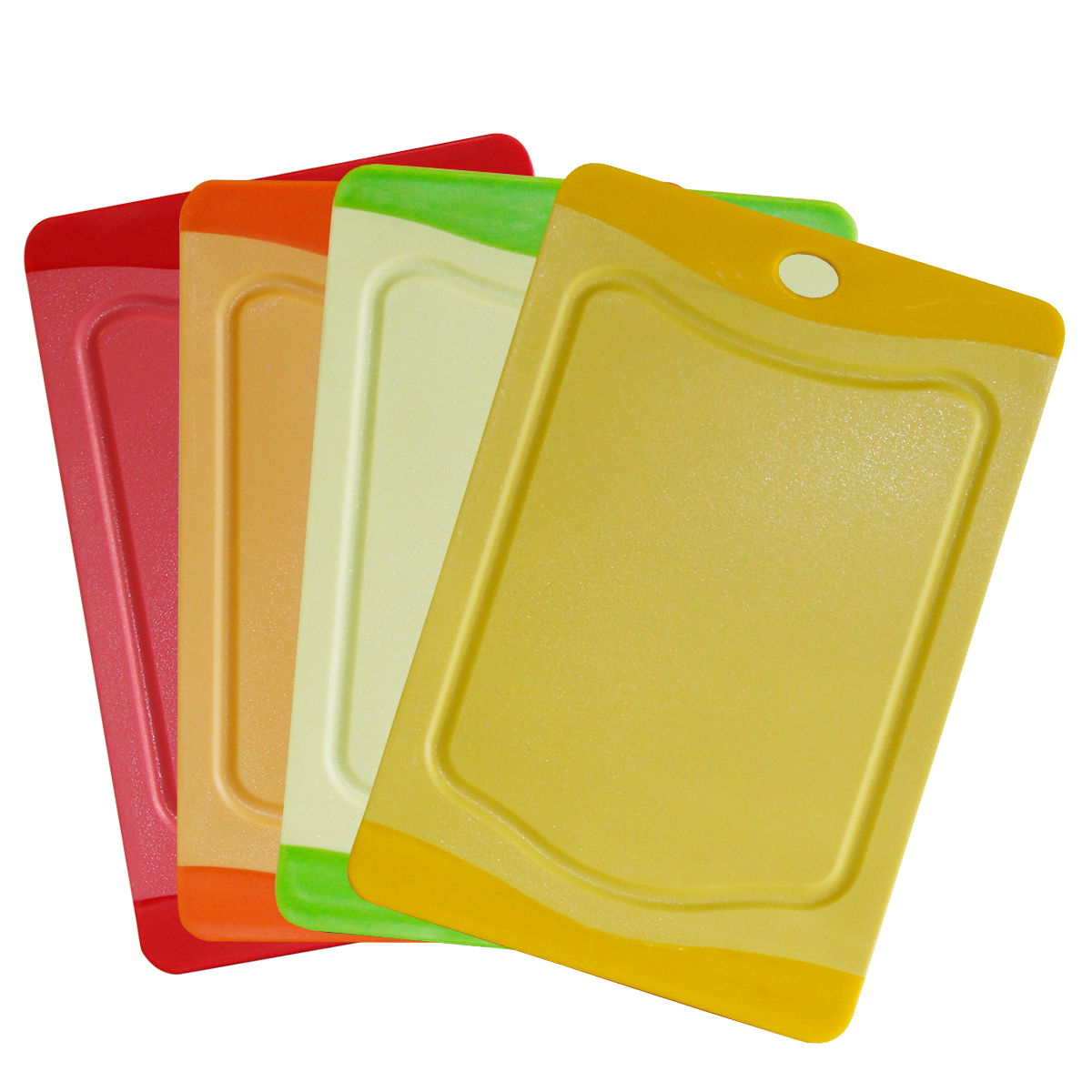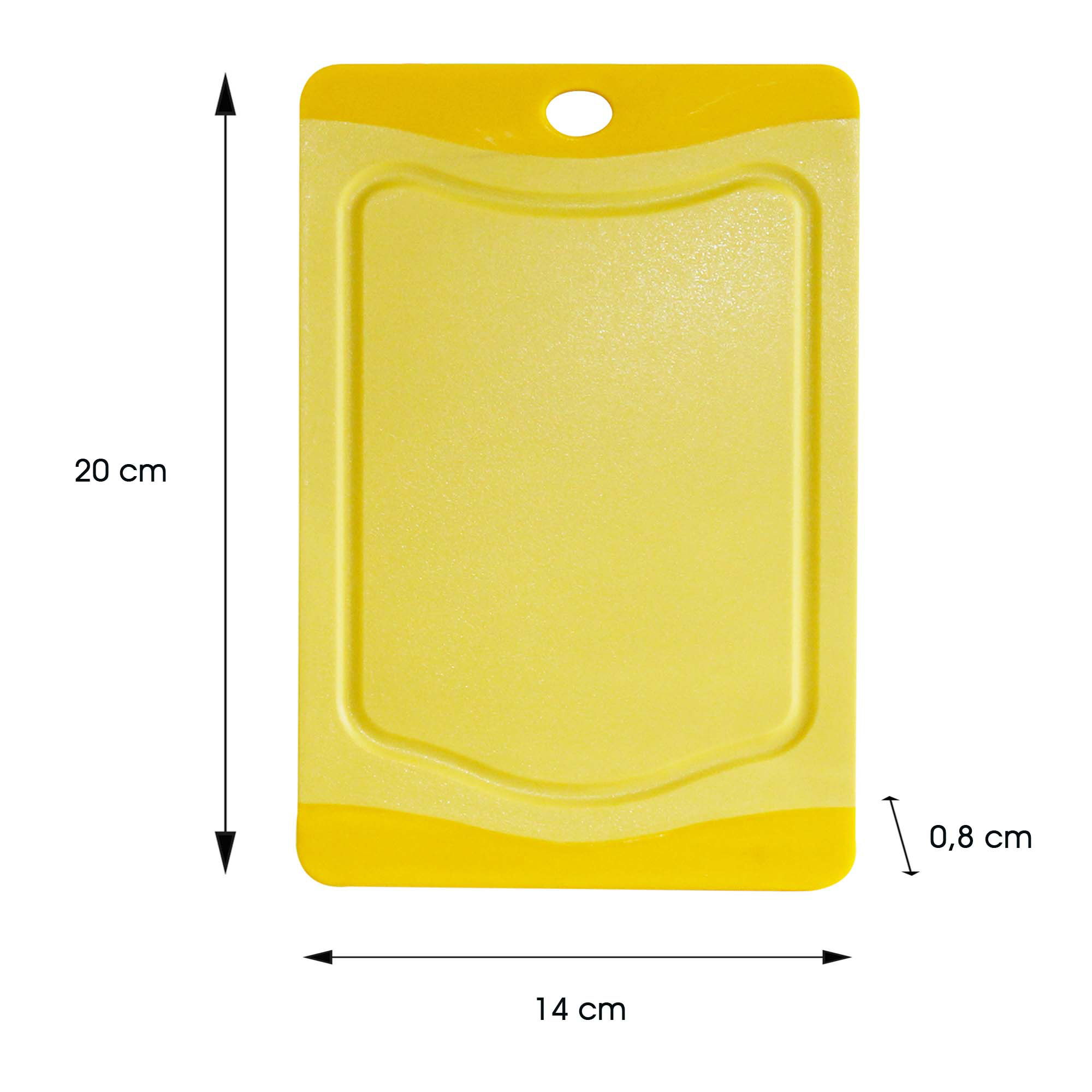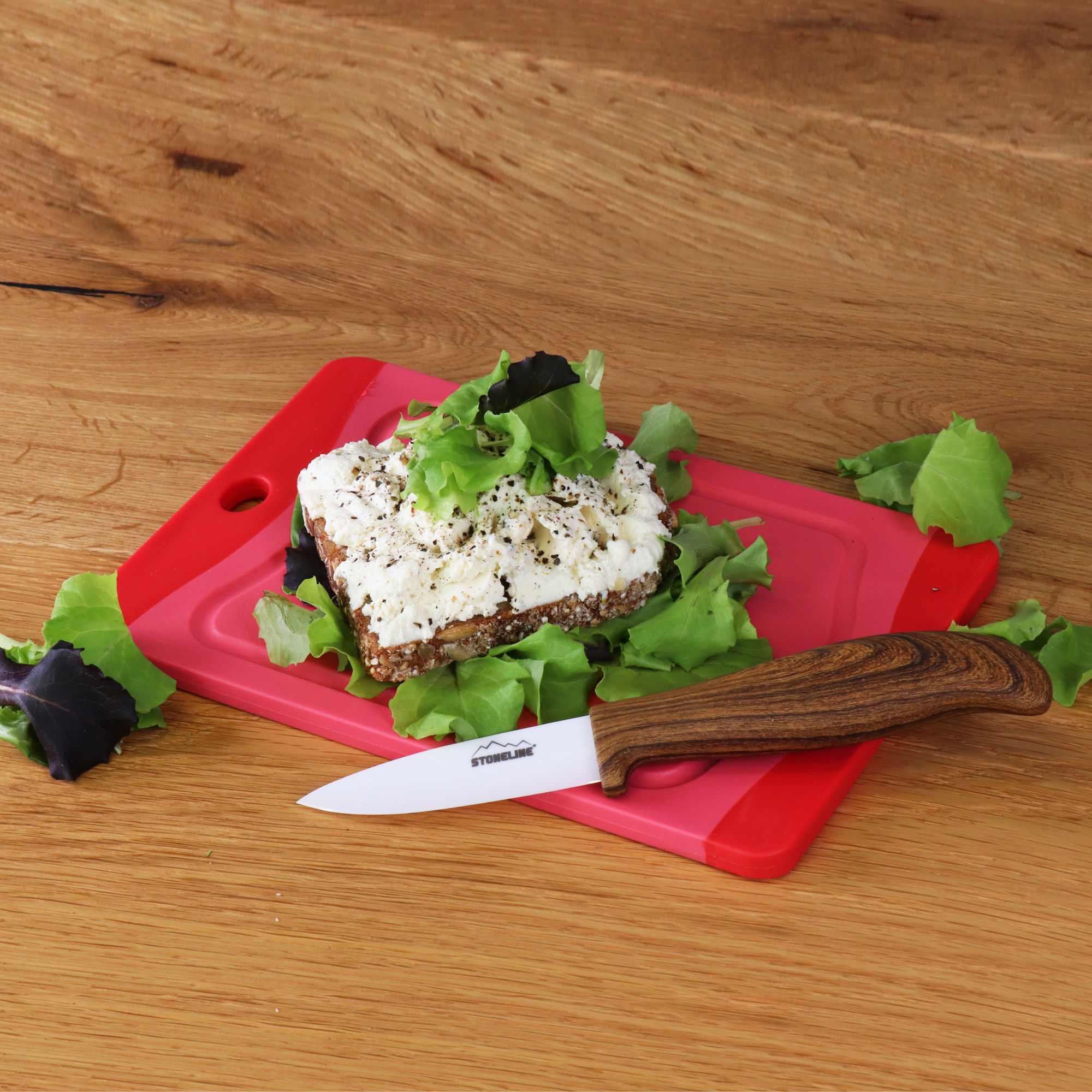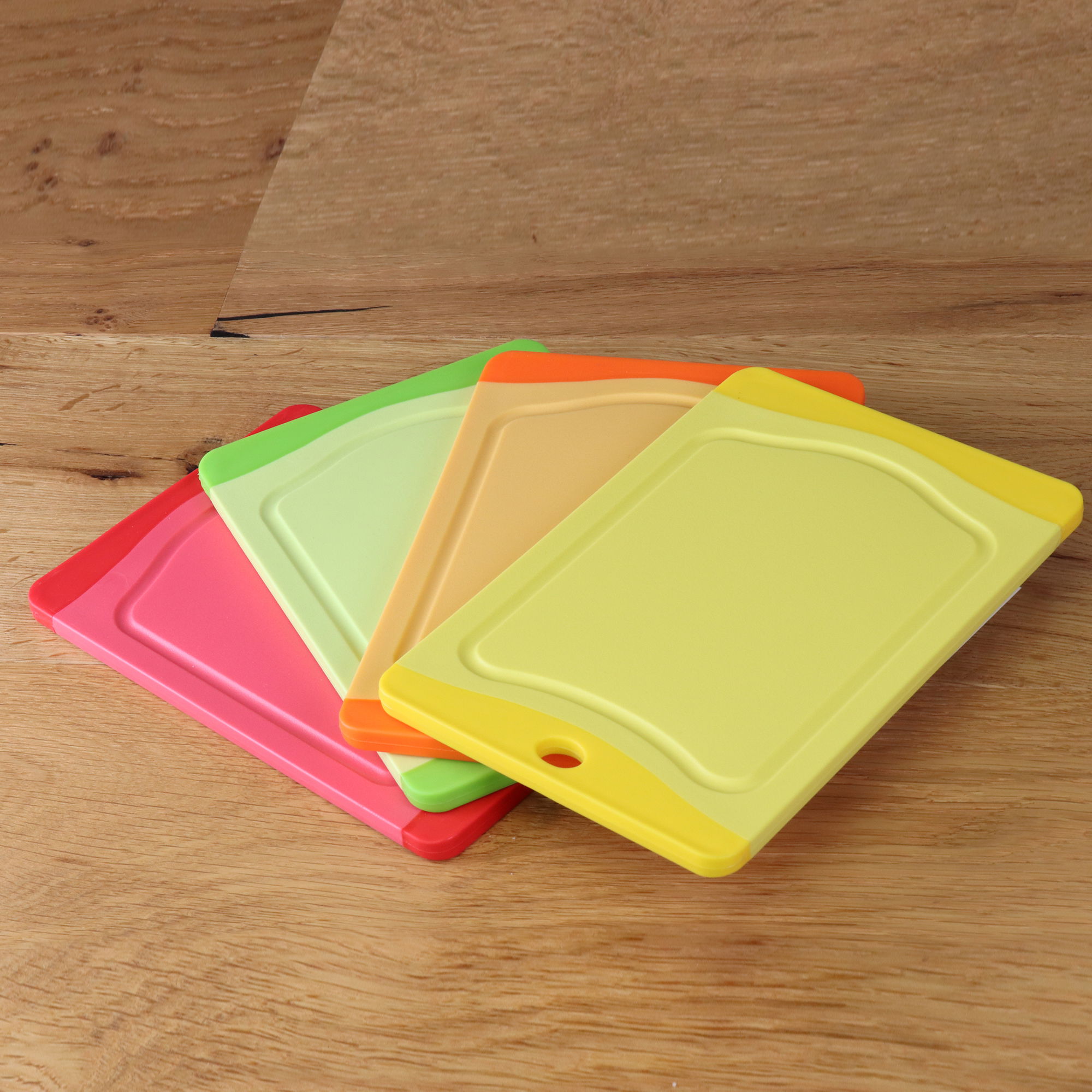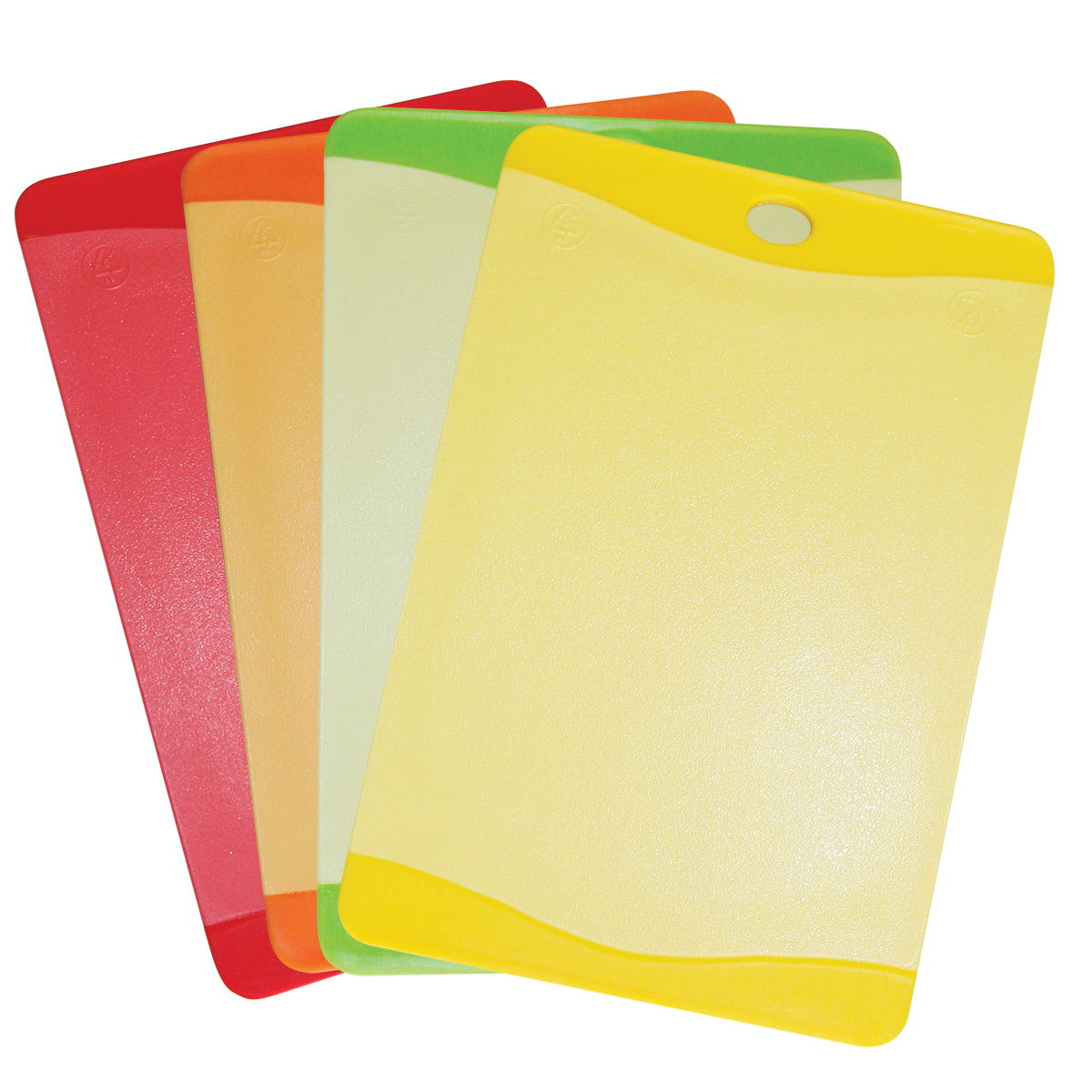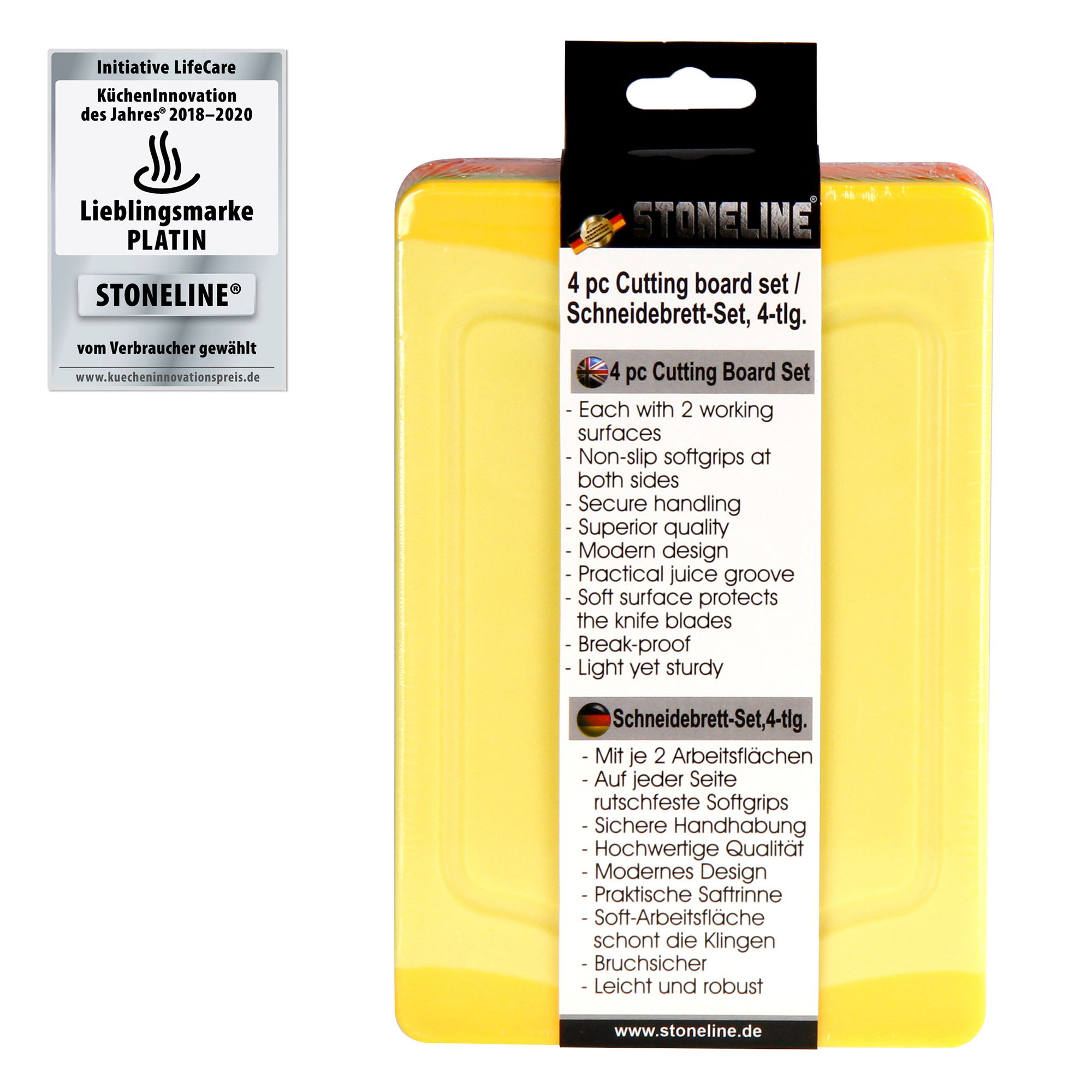 STONELINE® 4 pc Cutting Board Set 20x14 cm, Non-Slip Chopping Board with Juice Groove
€9.95*
%
Old price: €49.95*
You save 40,00 €
Available immediately, in 1-3 days at your home
STONELINE® – The original!
These cutting boards are the perfect working surface and offer perfect hygiene during preparation, as the different colours can be used for different foods:
fruit and vegetables (green), fish (orange), poultry (yellow) and meat (red).
Thanks to their soft touch finish, they are not too hard and go easy on your knives.
The cutting boards are light yet very robust and break-proof.
You can use the cutting boards on both sides. Thanks to the two work surfaces it ensures additional flexibility. If you have just finished cutting meat, simply flip the board over and you already have a clean surface for chopping herbs or vegetables.
The cutting boards are equipped with an all-around juice groove. This ensures that liquids collect in the groove and the working area remains clean.
You can wash the cutting boards in the dishwasher or simply clean them with hot water and a mild detergent. They are extremely easy-care.
The anti-slip soft grips ensure super safe handling when cutting and avoid that the board moves around.
This set of 6 consists of:
4 cutting boards, approx. 20 x 14 cm, height: approx. 0.8 cm
Colours: red, orange, green, yellow
Different colours for different foods
Perfect hygiene during preparation
Each with two work surfaces
Anti-slip and break-proof
Practical juice groove
Soft touch finish – go easy on your knives
Light yet very robust
High quality
Easy cleaning: rinse with hot water, dry, done (dishwasher-safe)
Material: PP, TPR
Easy to clean: rinse with hot water, dry, done (dishwasher-safe)
---
farbenfrohes Schneidebrett-Set
Mit diesem gut Laune Set schmeckt das Abendbrot noch mal so gut