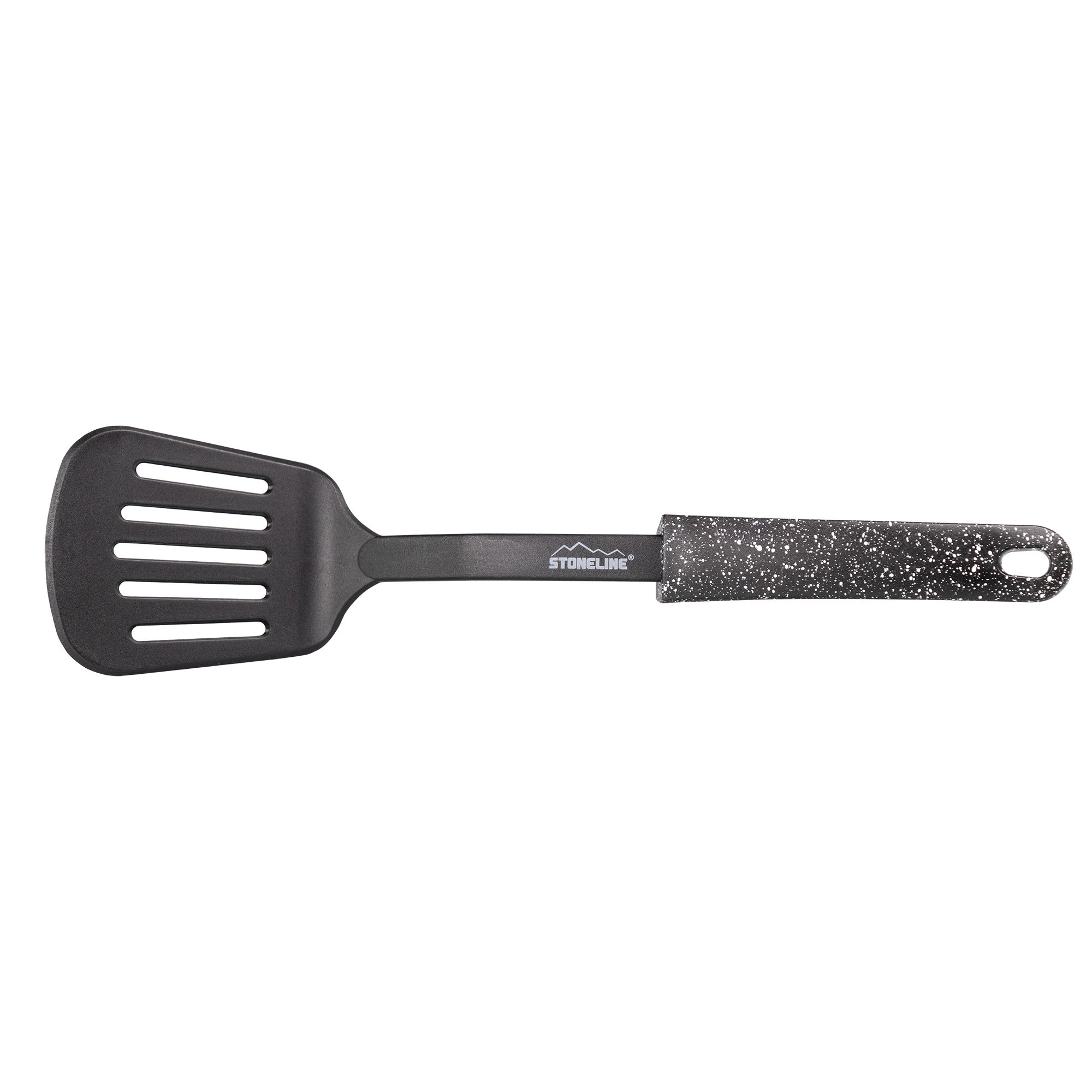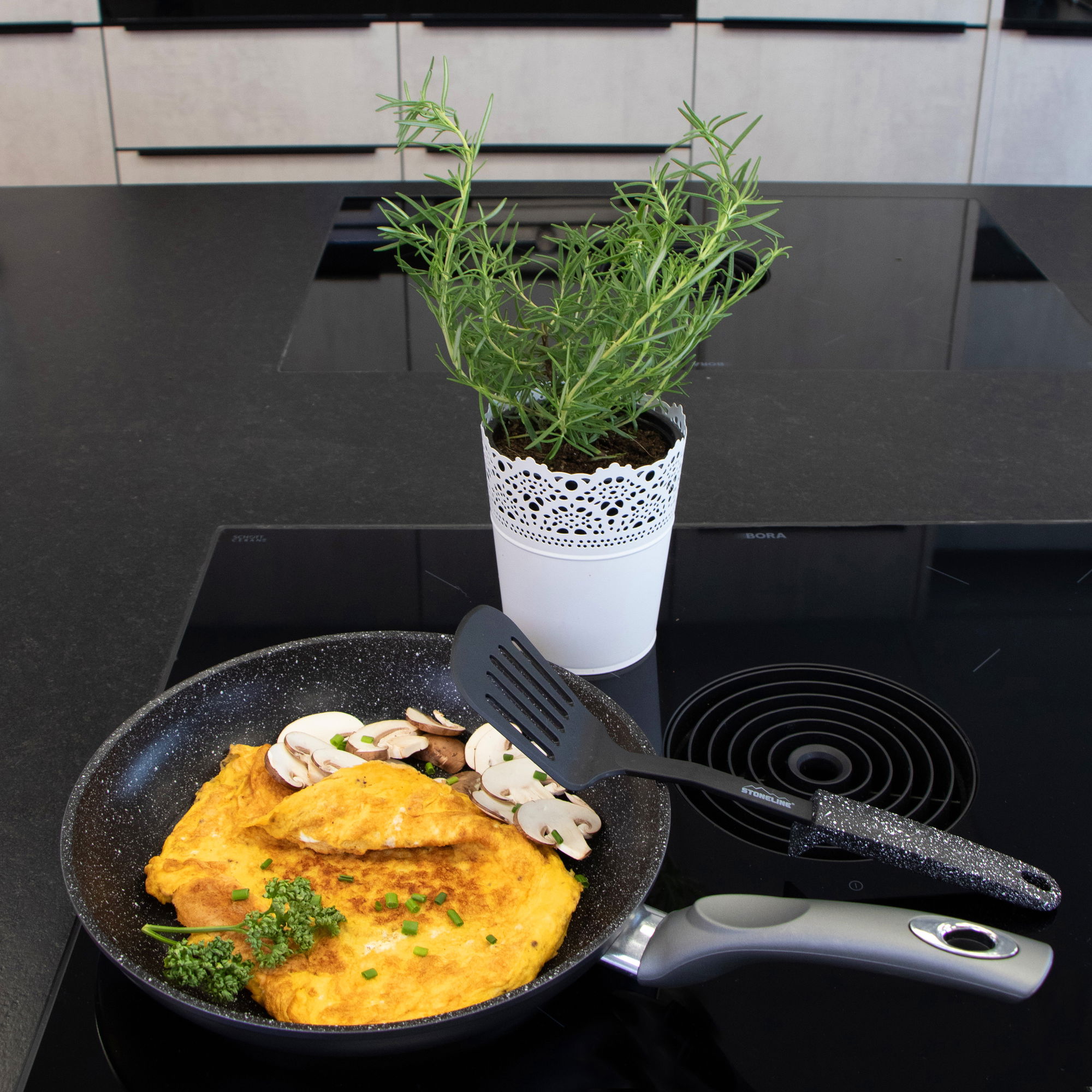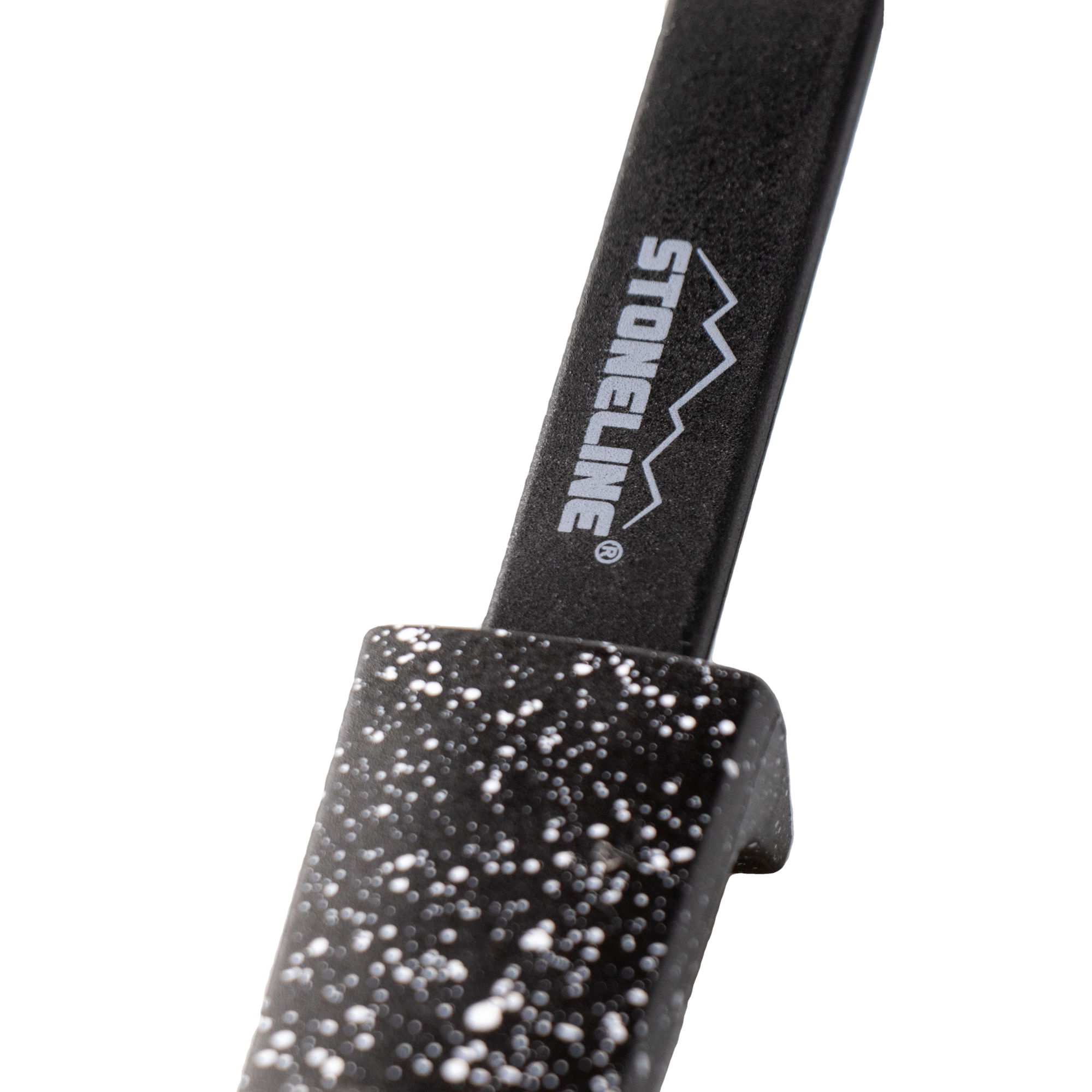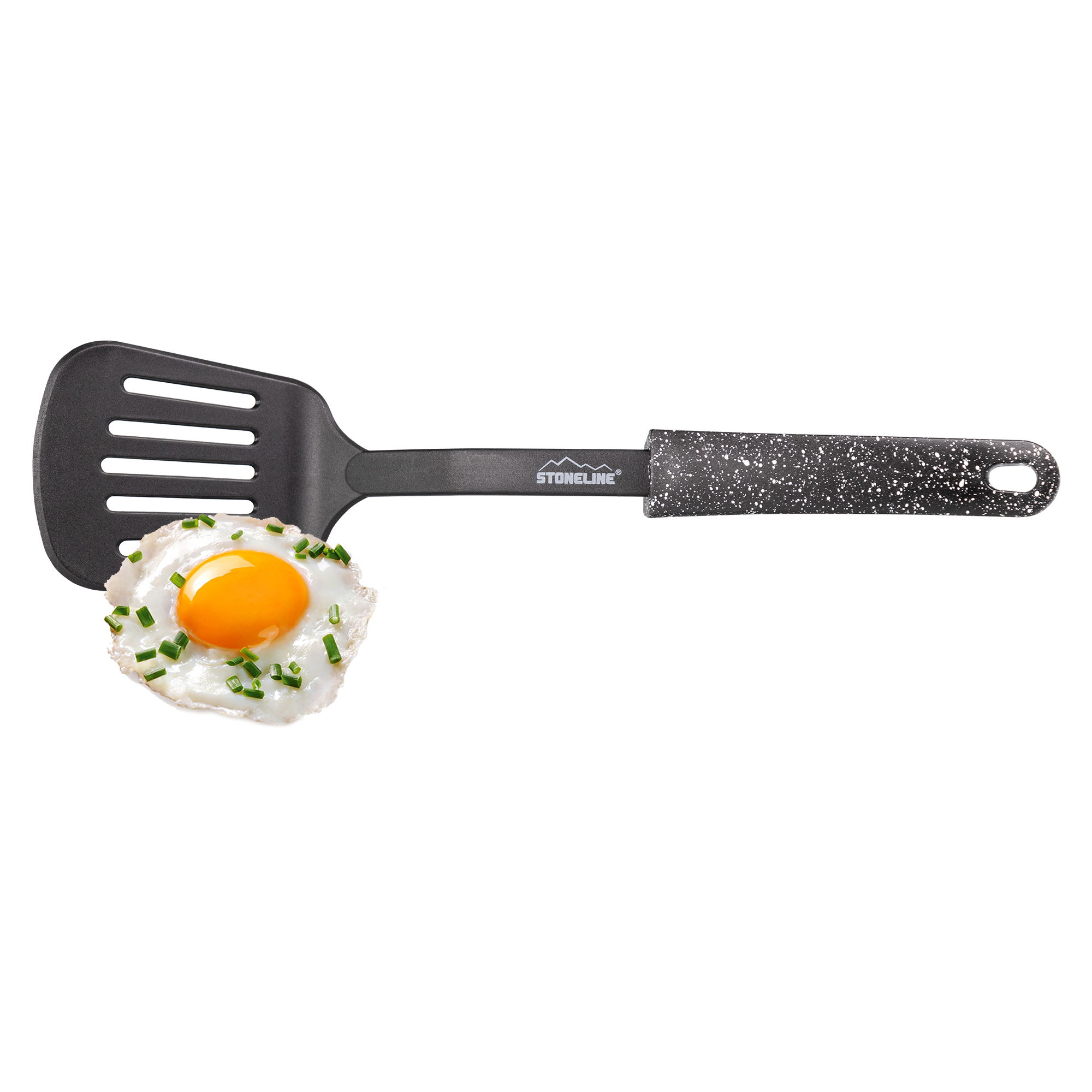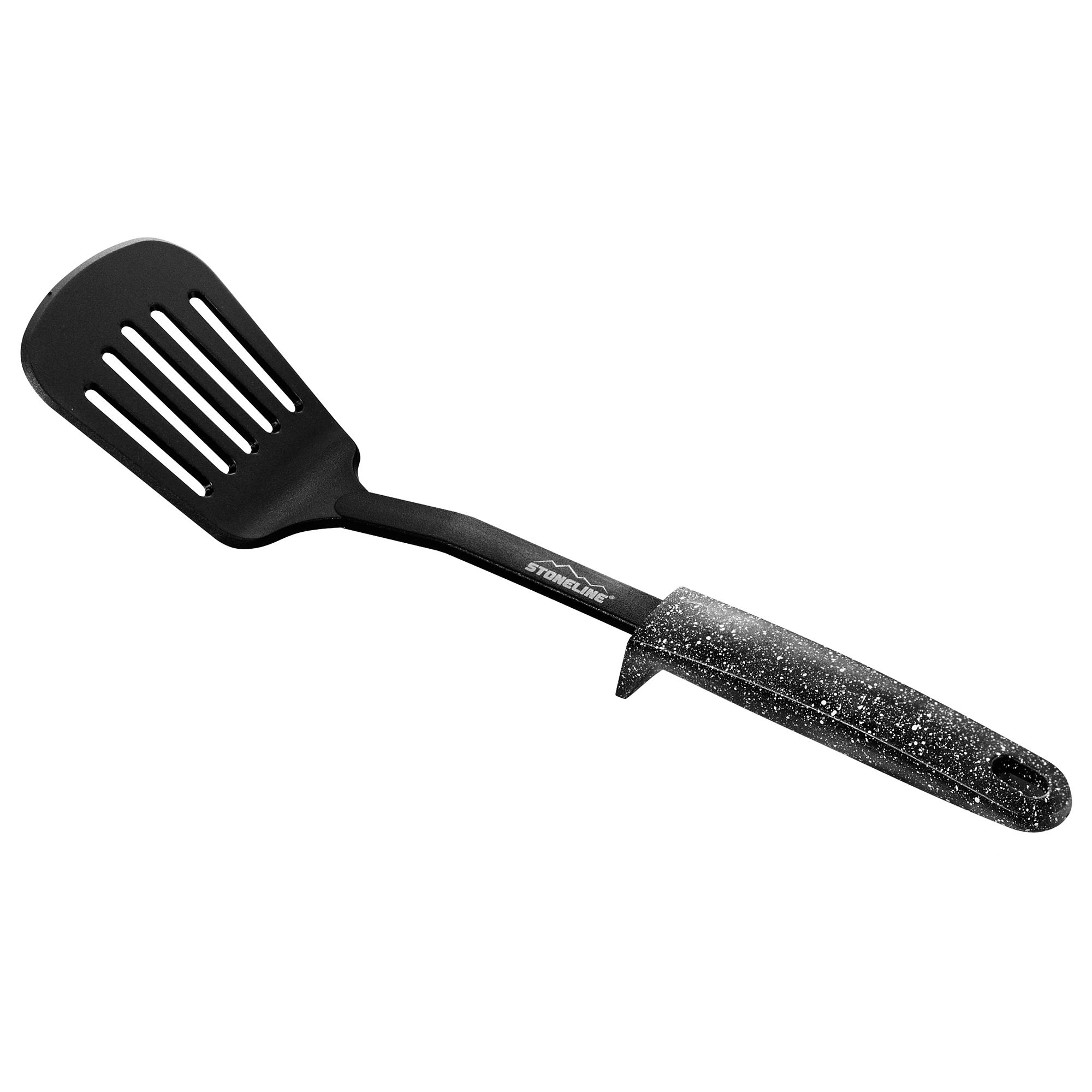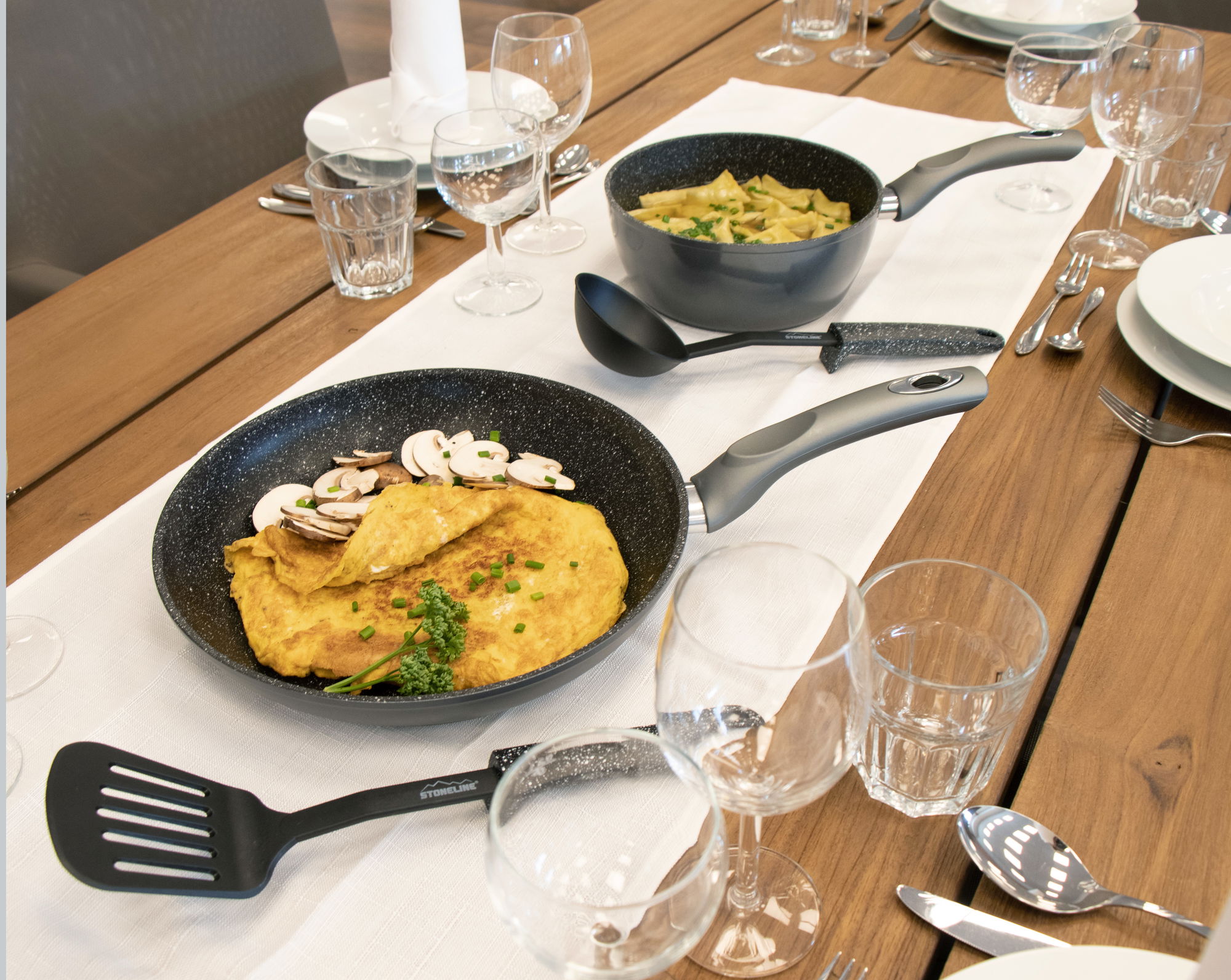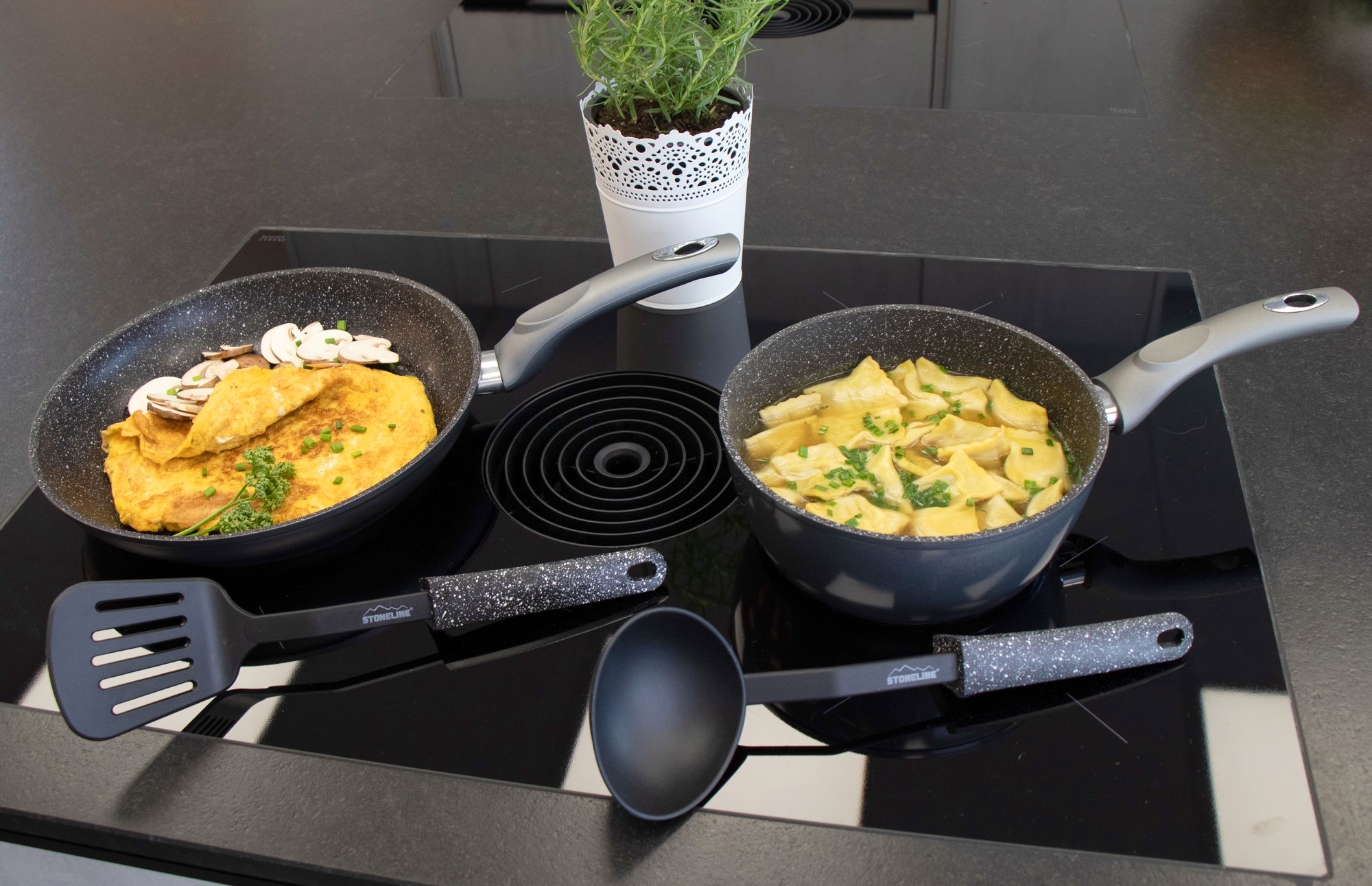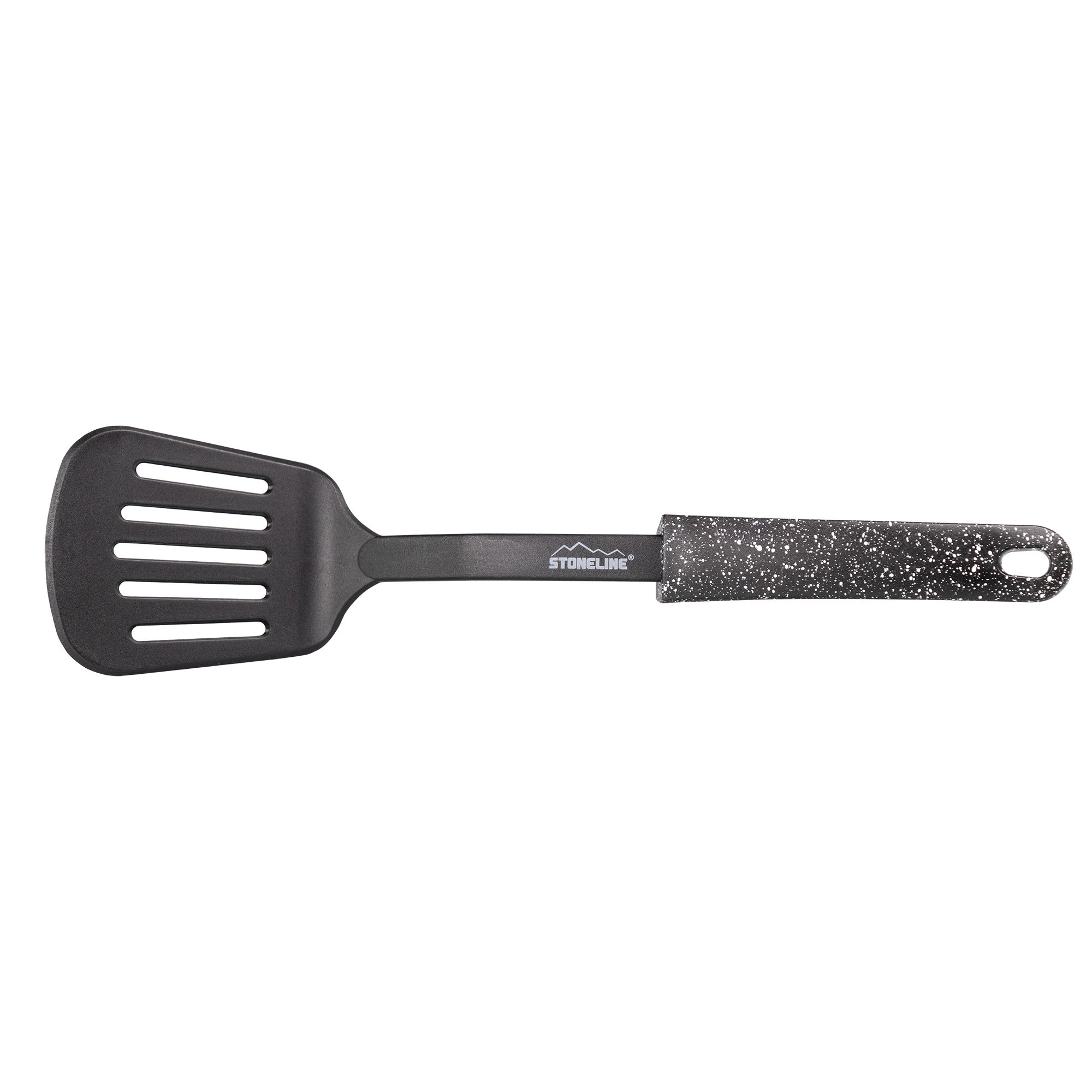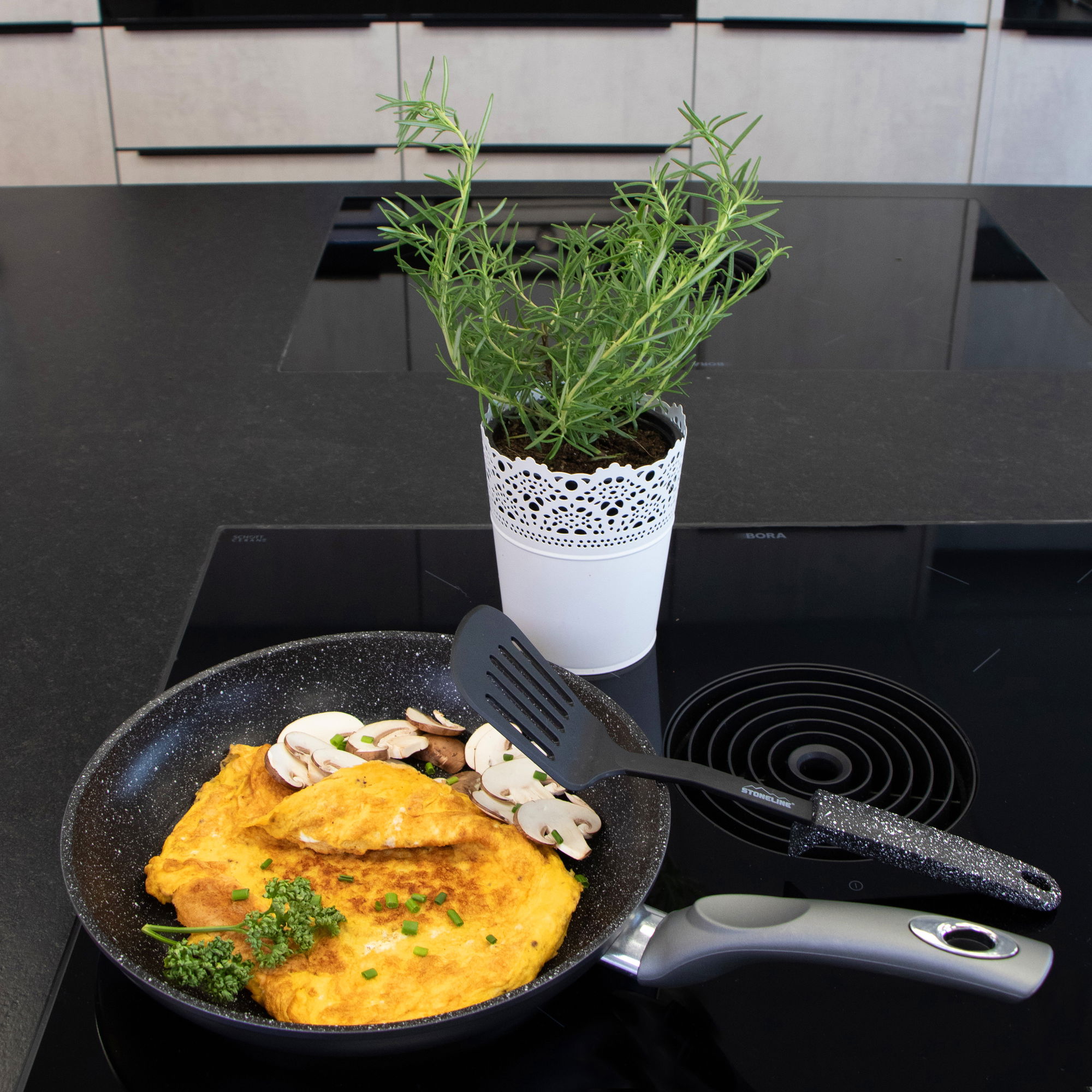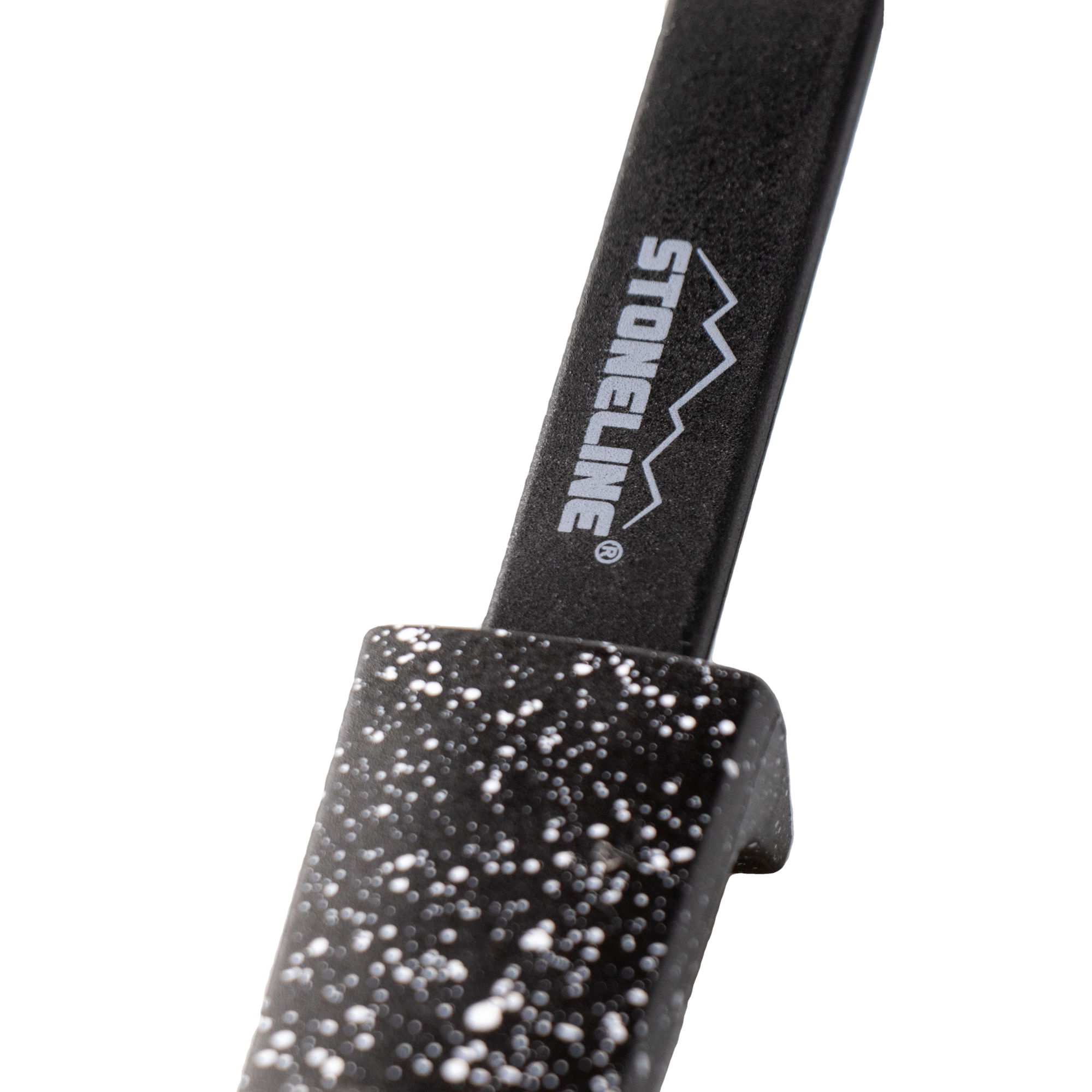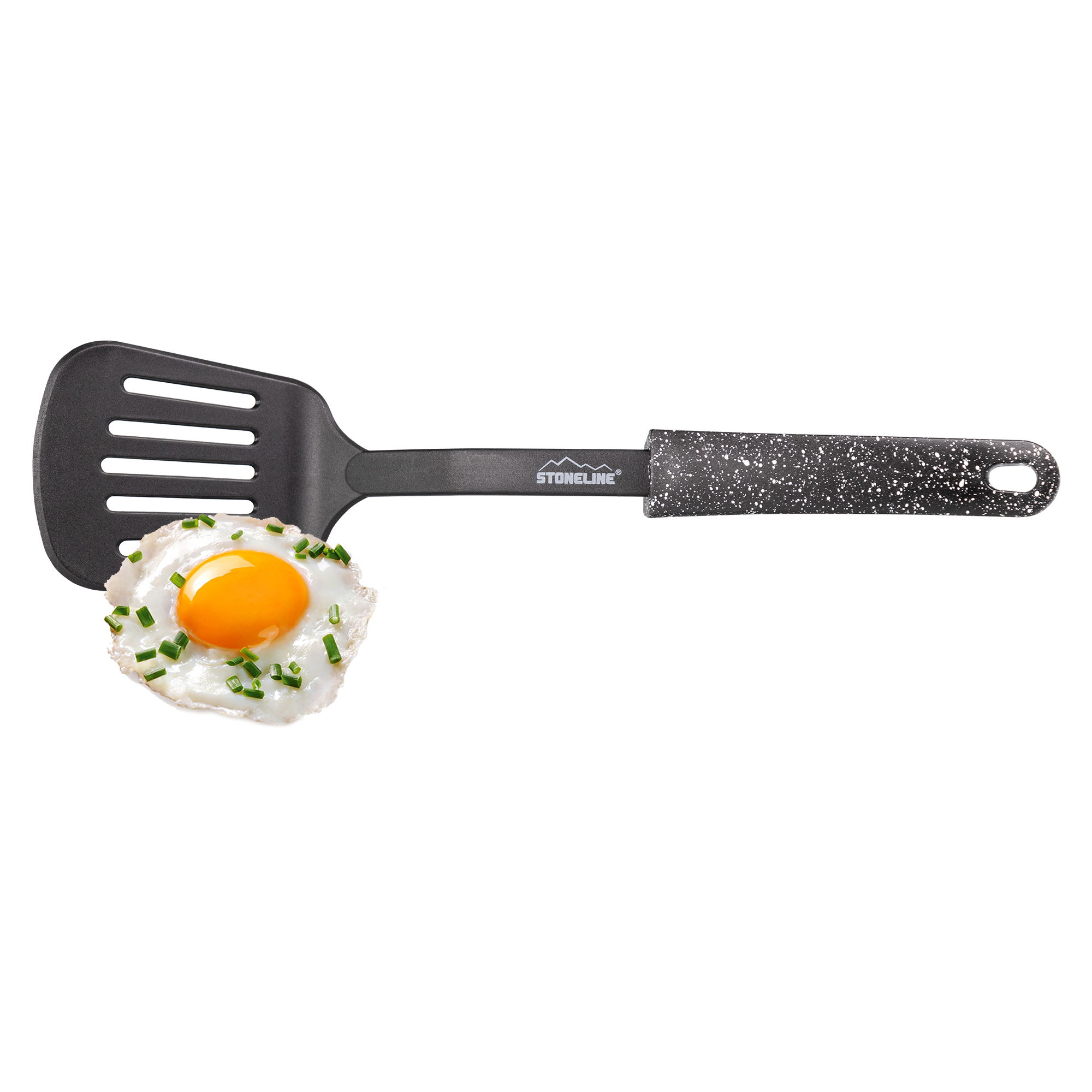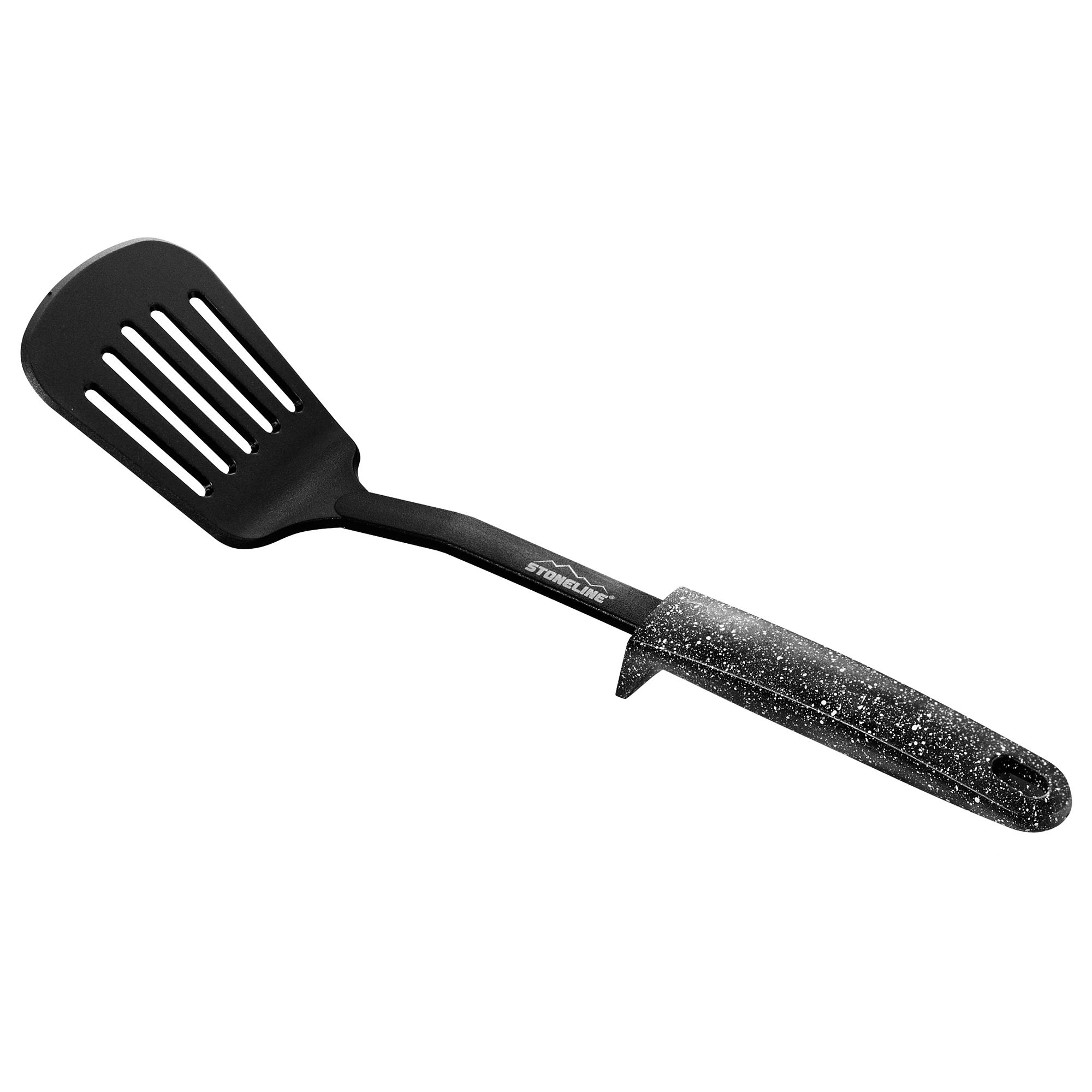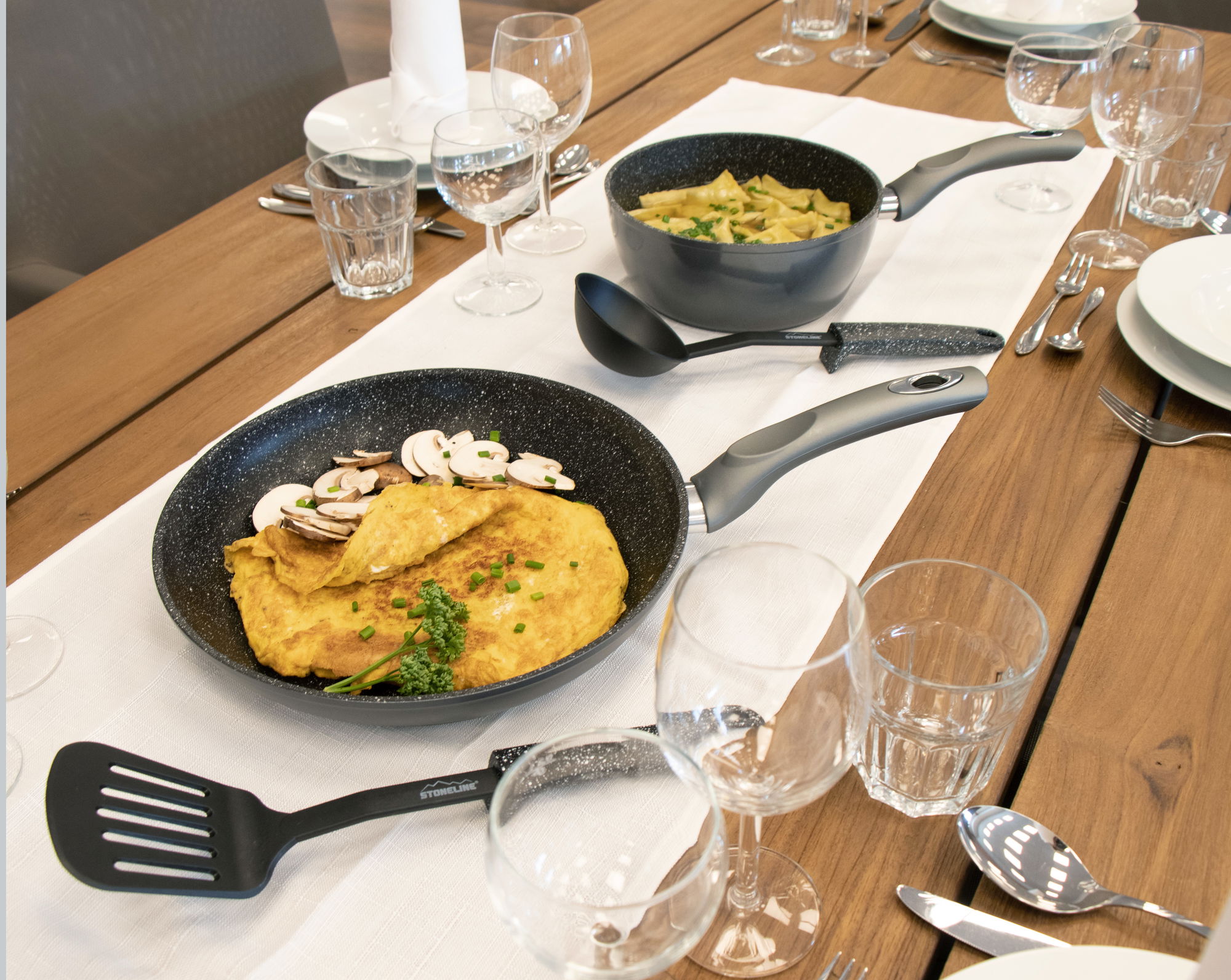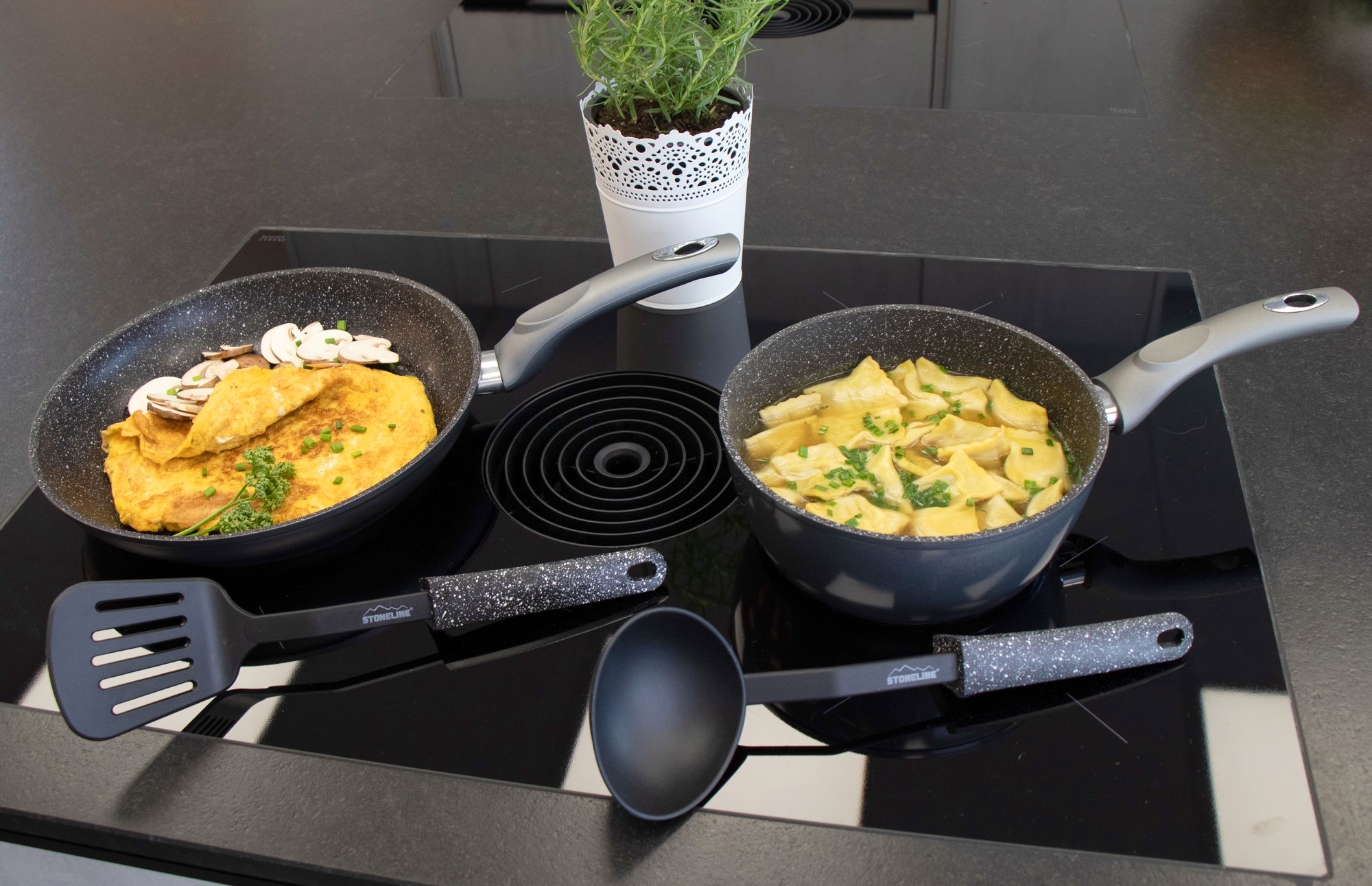 €4.95*
%
Old price: €7.95*
You save 3,00 €
STONELINE® - The original!
Flip, break up, portion and dish out your food with this handy spatula.
This useful kitchen utensil is ideal for coated pans.
The advantage of this spatula over conventional spatulas is that it has a small, practical stand on the handle. This keeps the utensil upright and prevents contact with the work surface.
A clever way to keep things clean!
1 fish slice, approx. 33 cm x 8.1 cm
Material: Nylon, handle made from PP
Easy cleaning: rinse with hot water, dry, and you're done (dishwasher safe)
Heat-resistant up to 180 °C