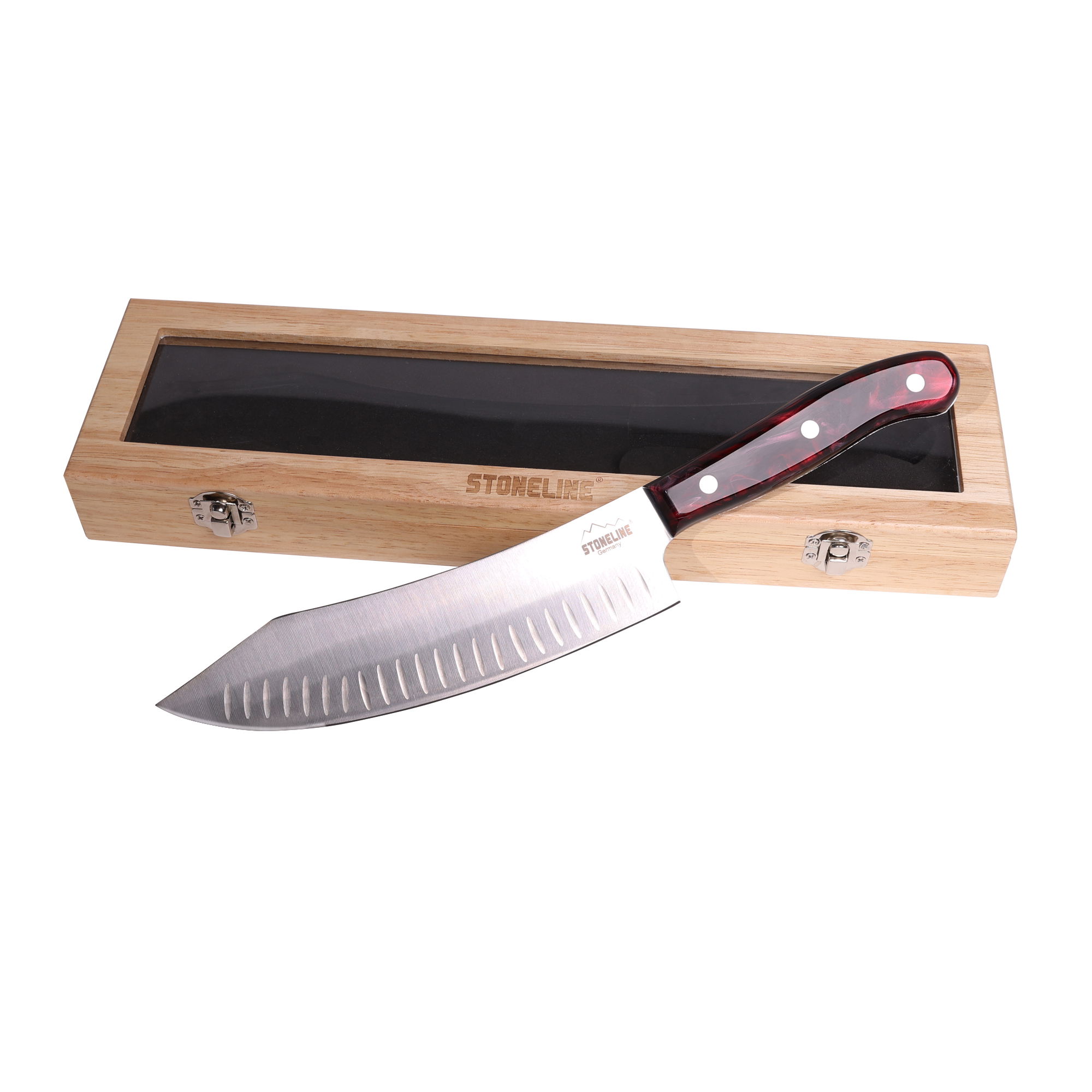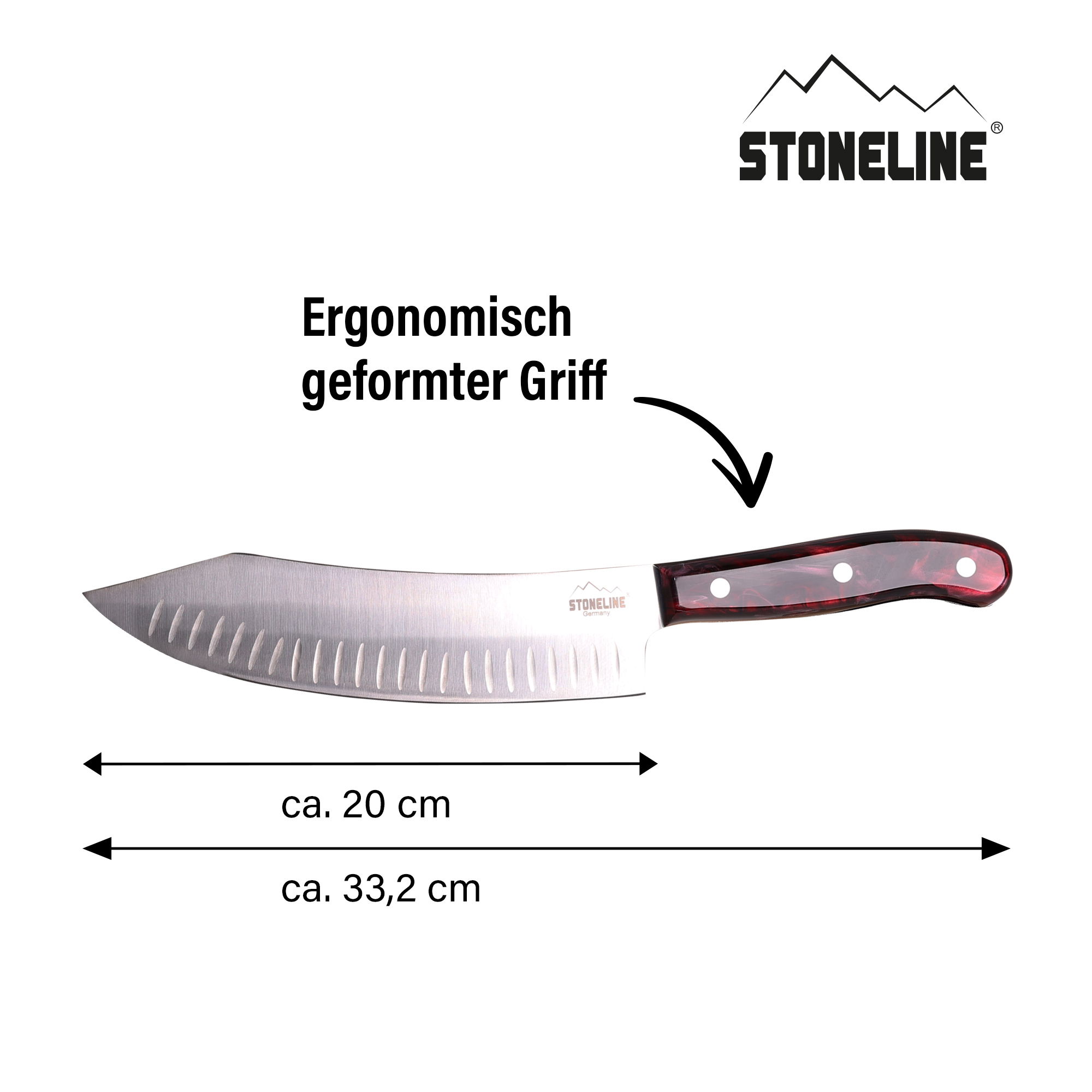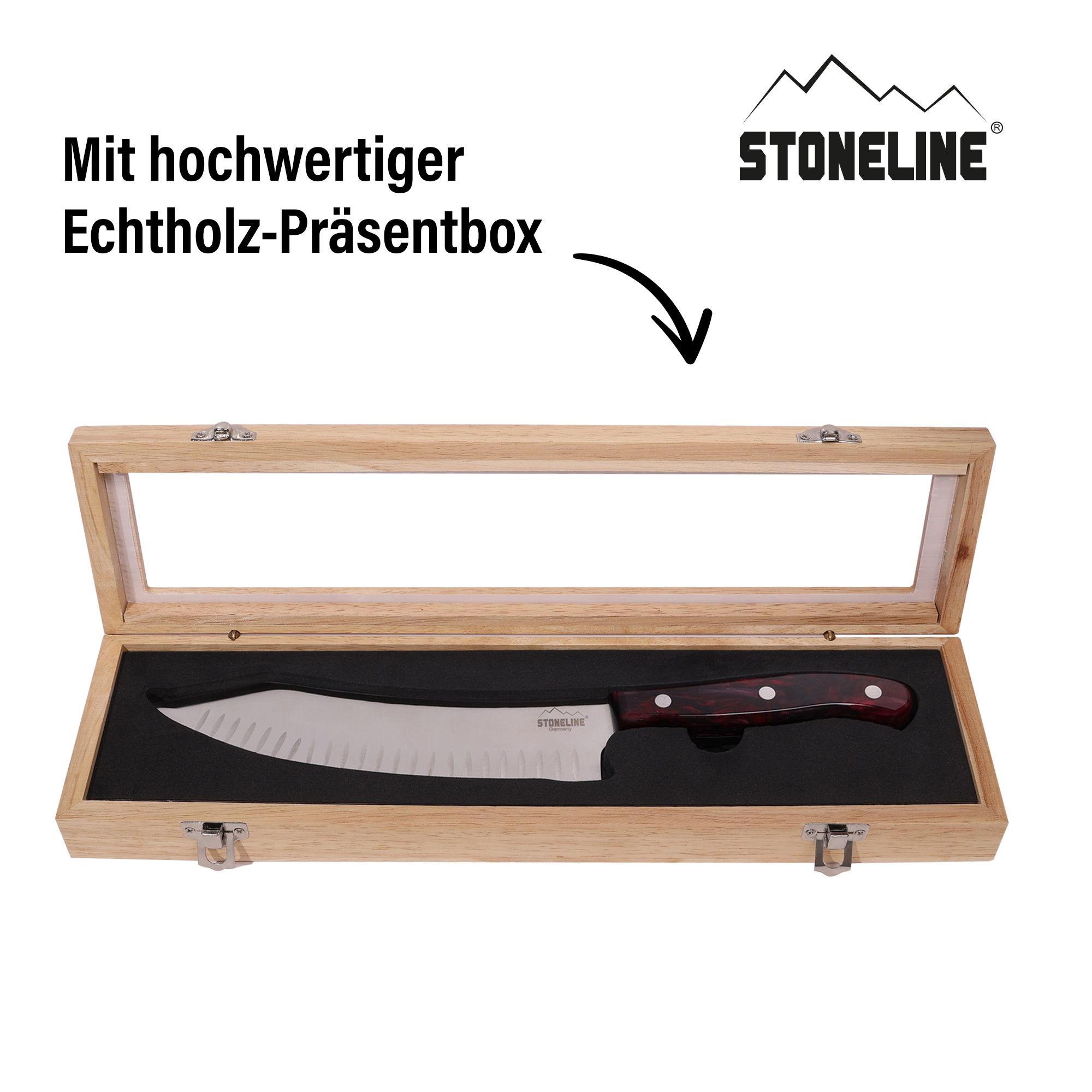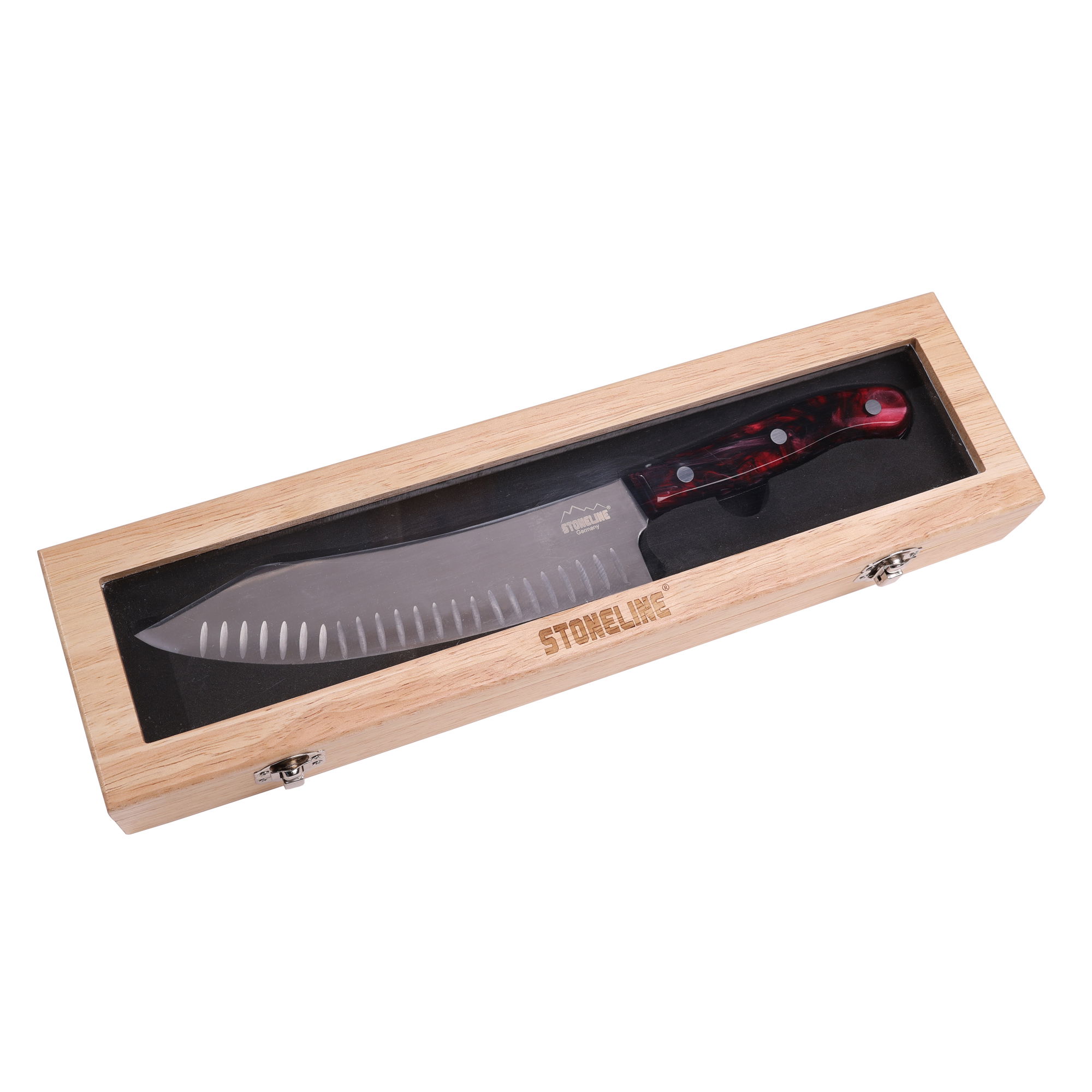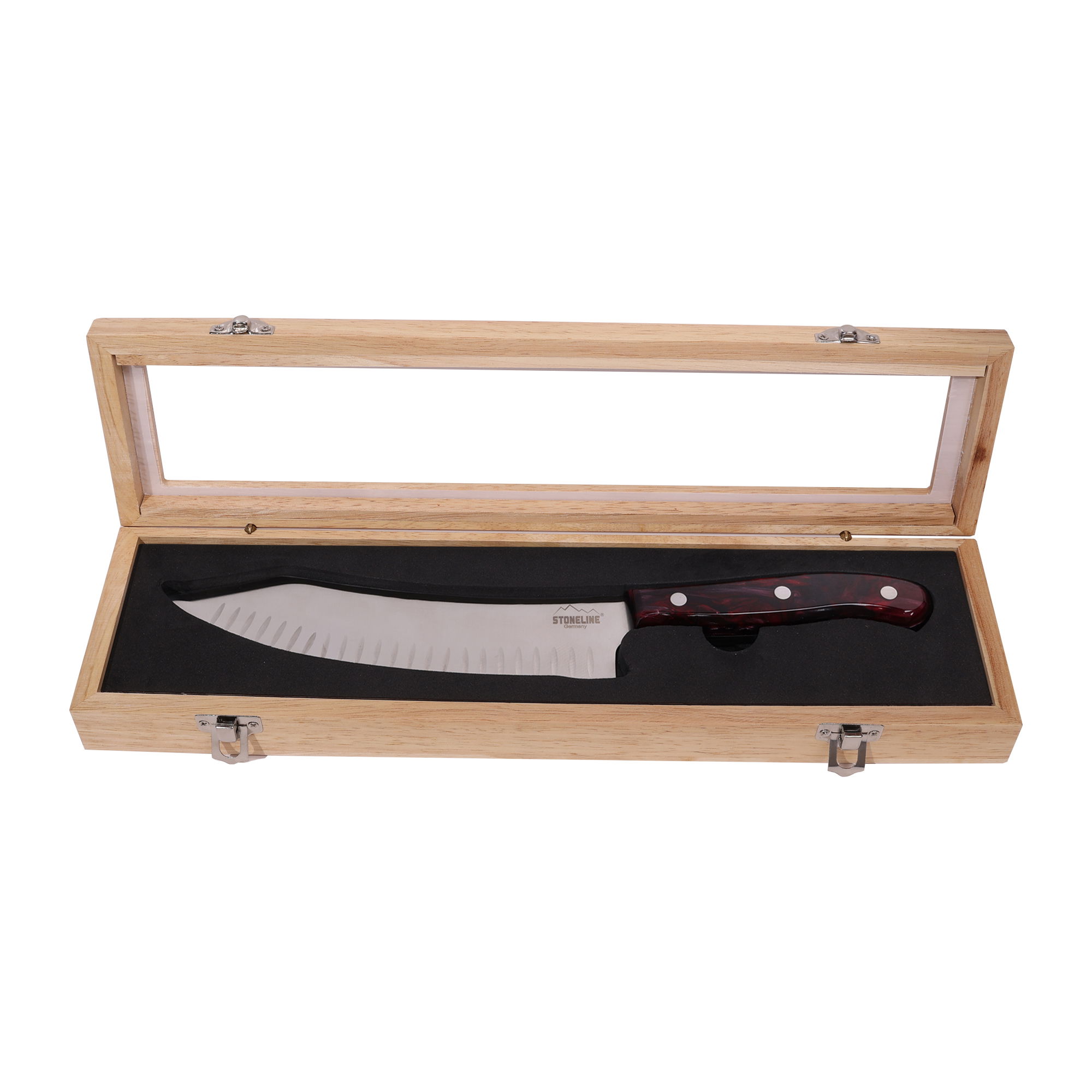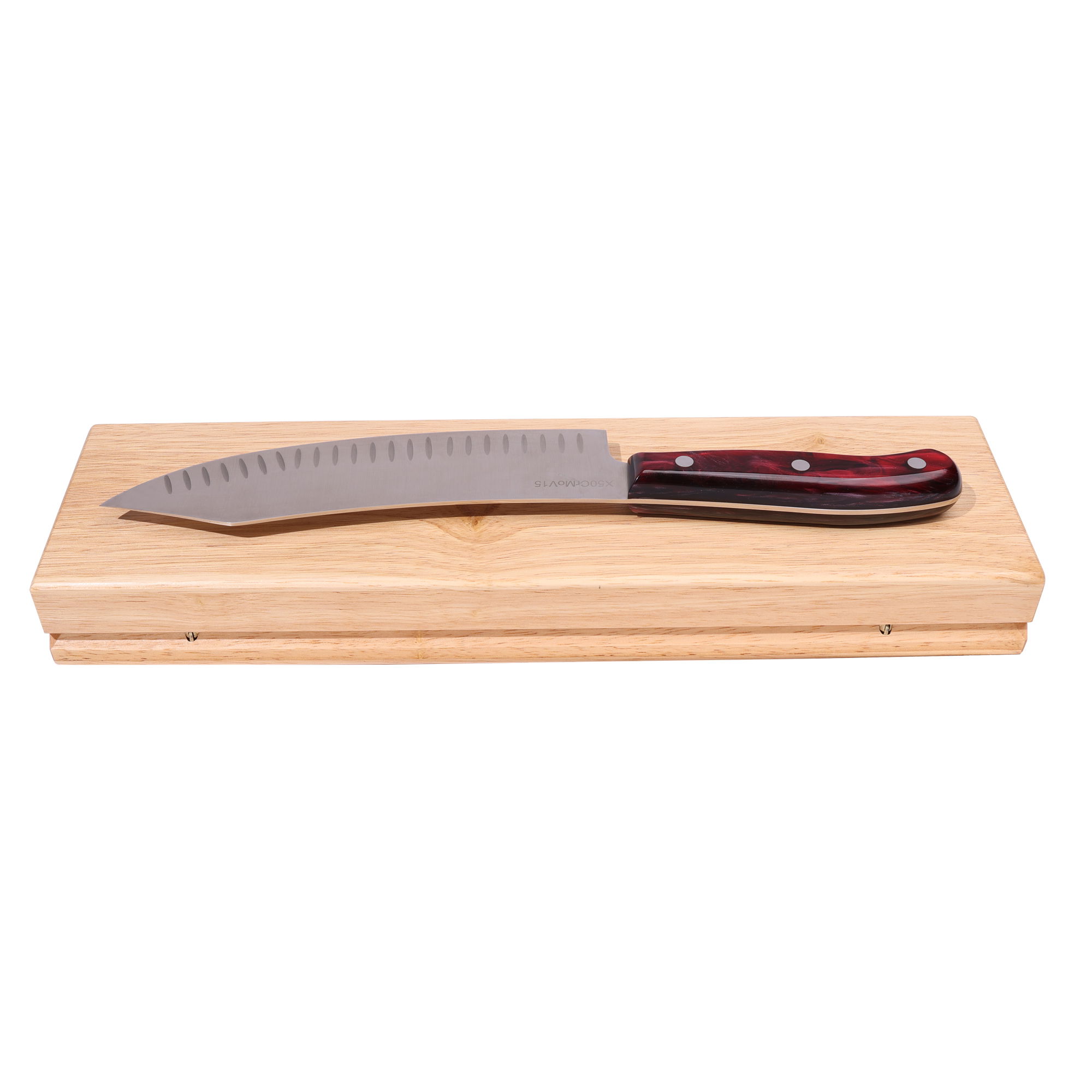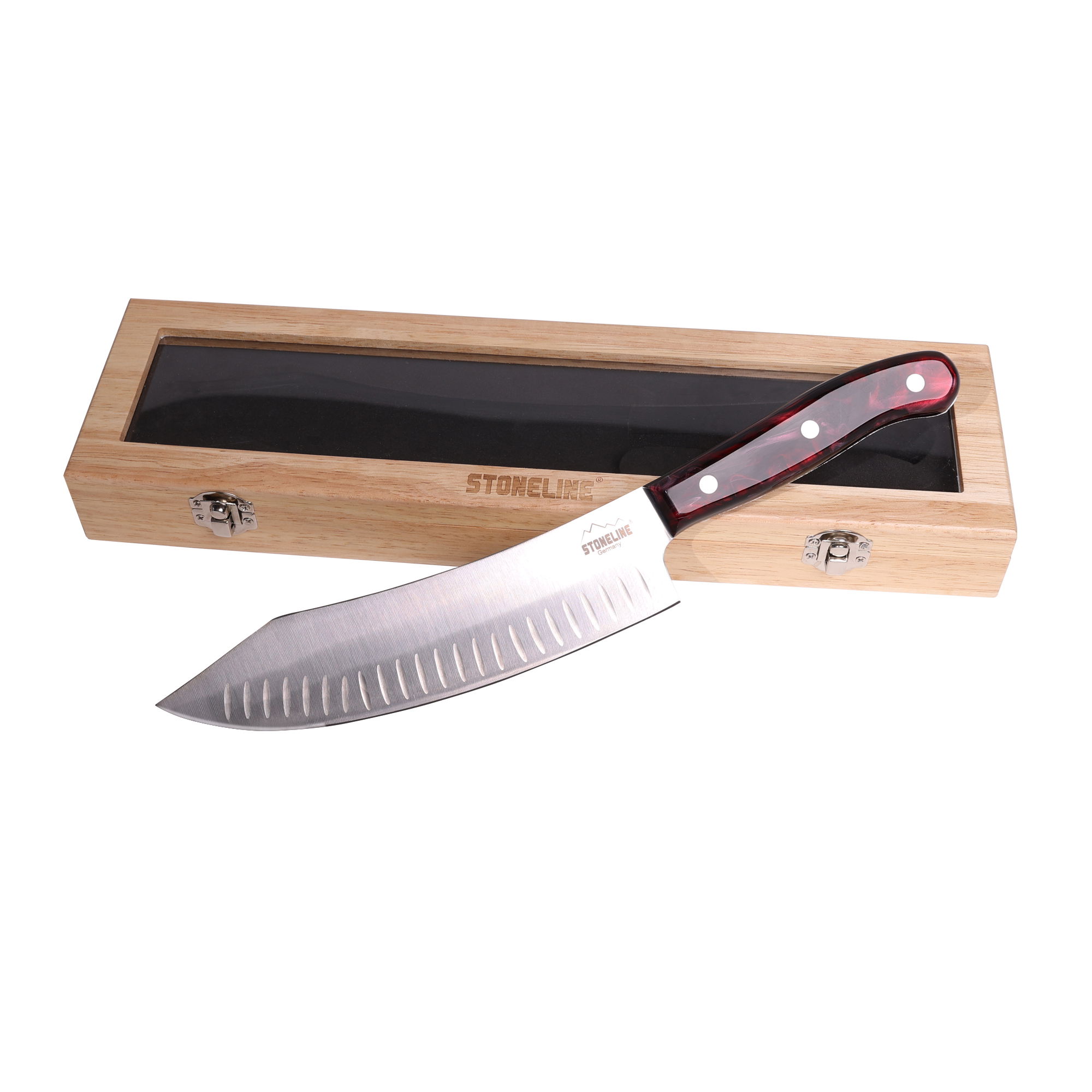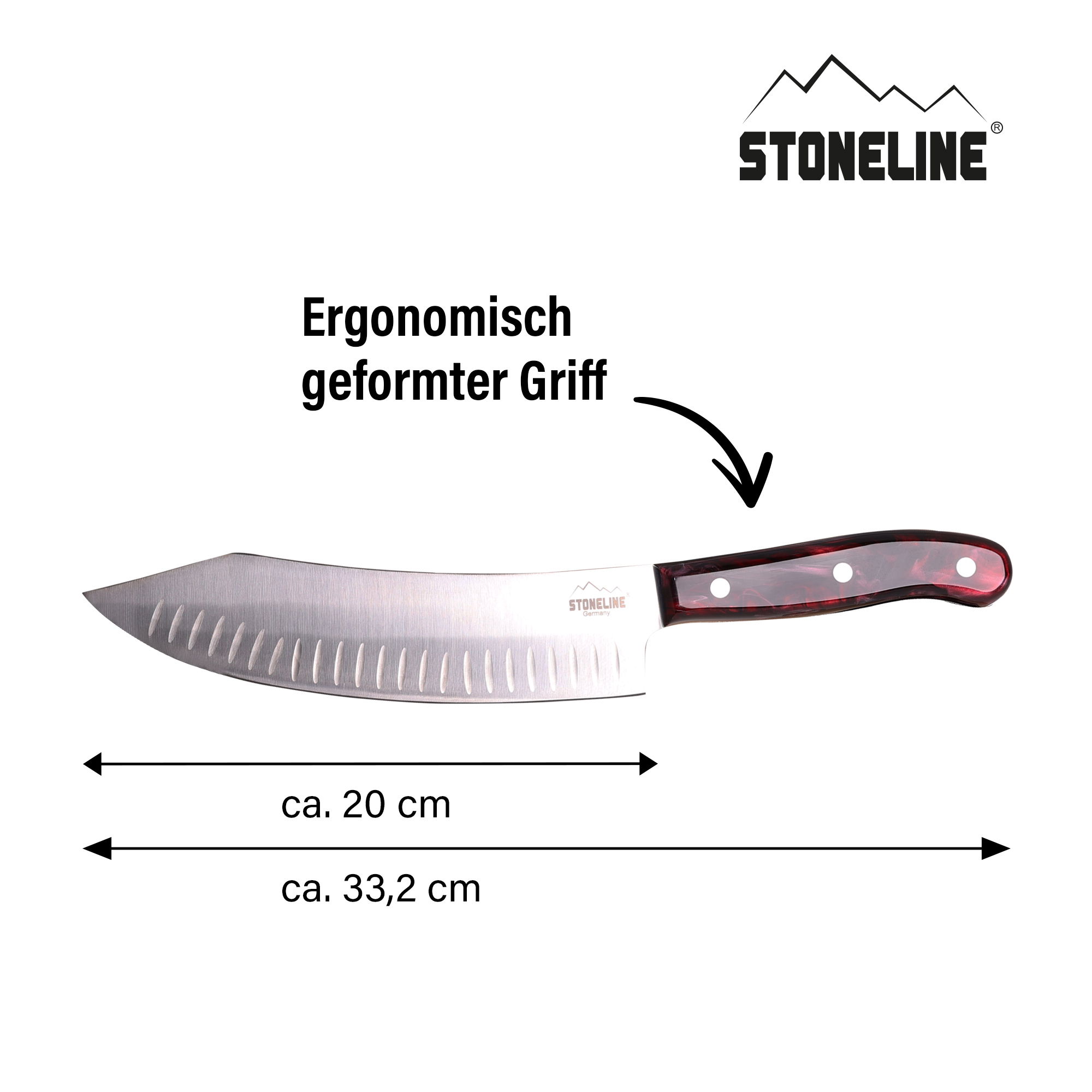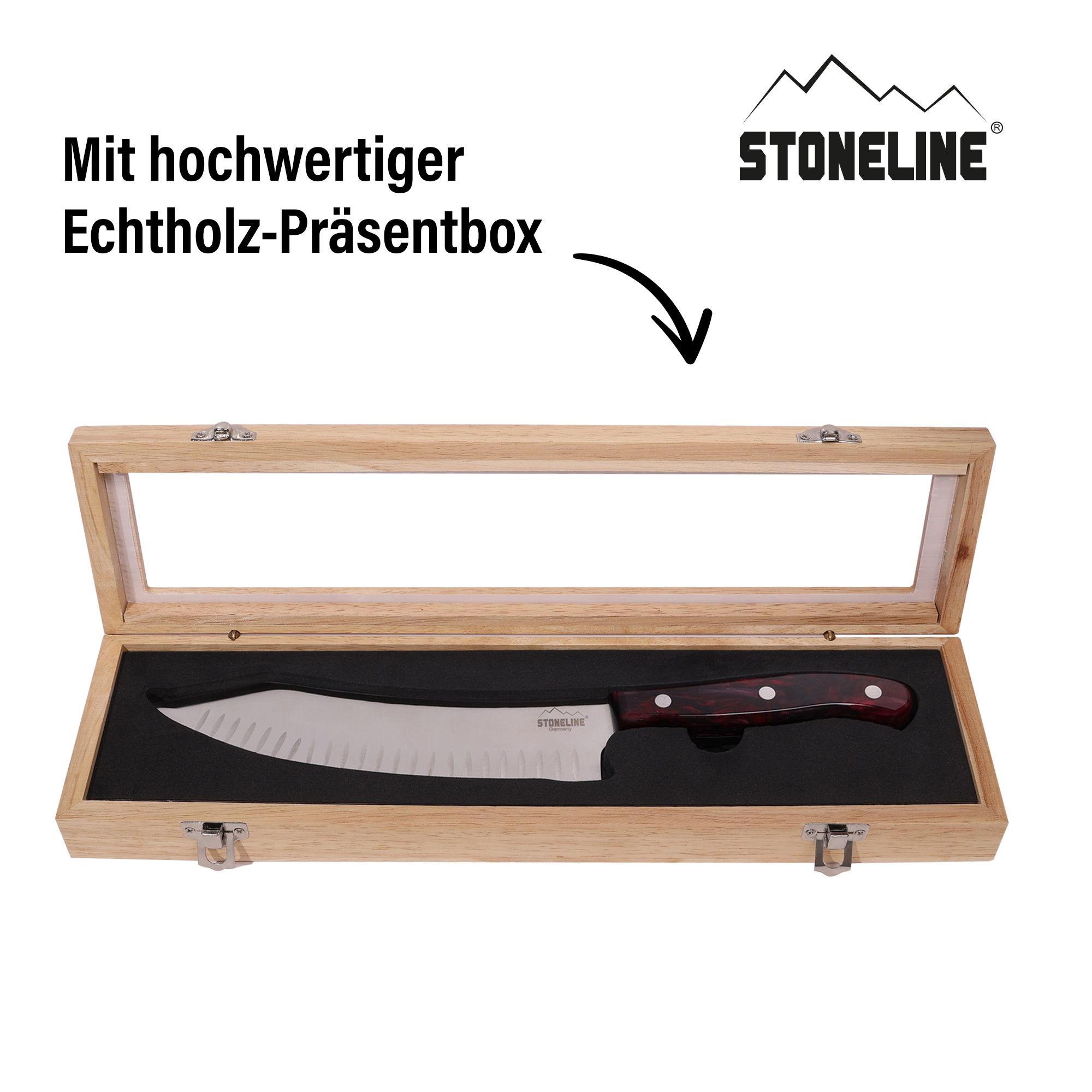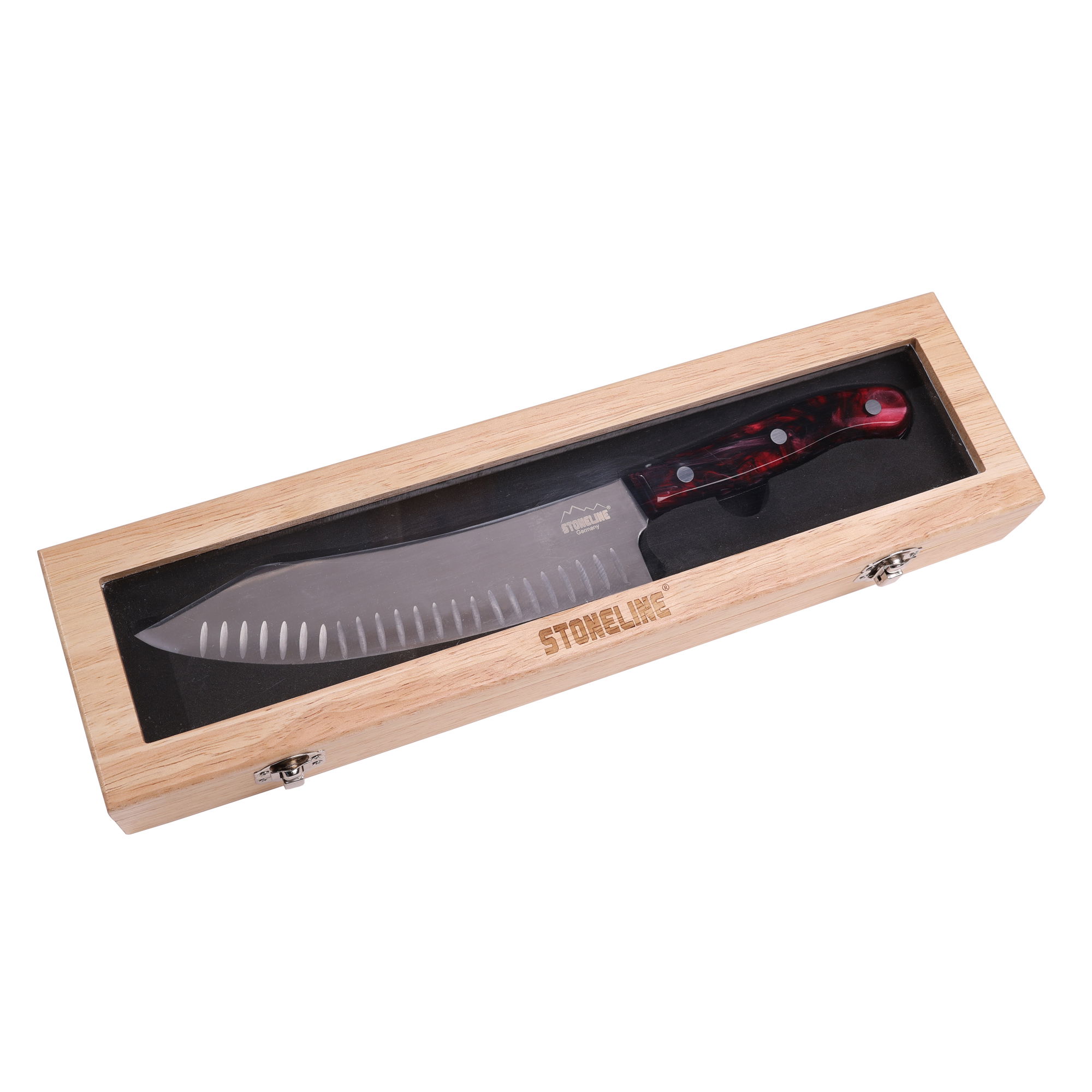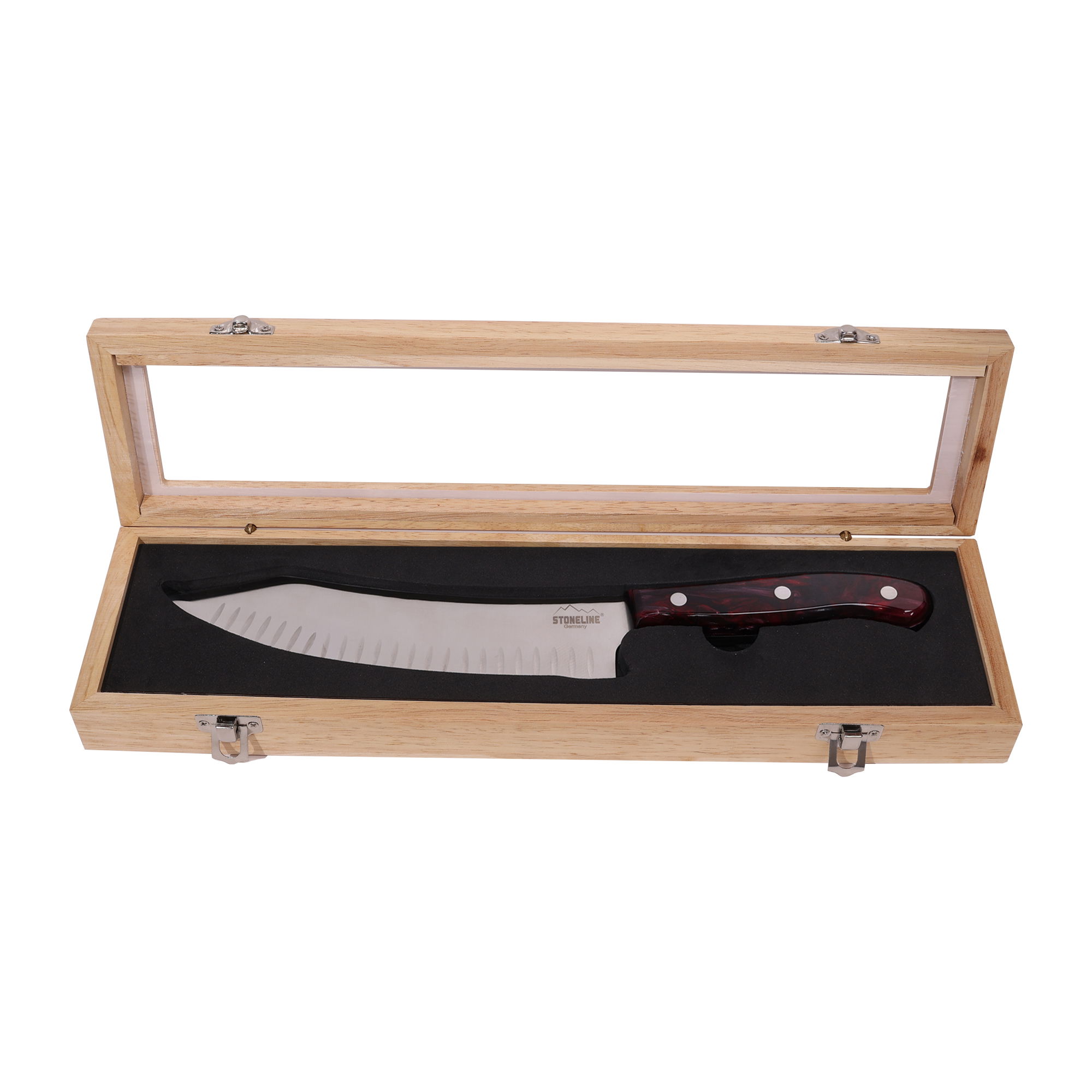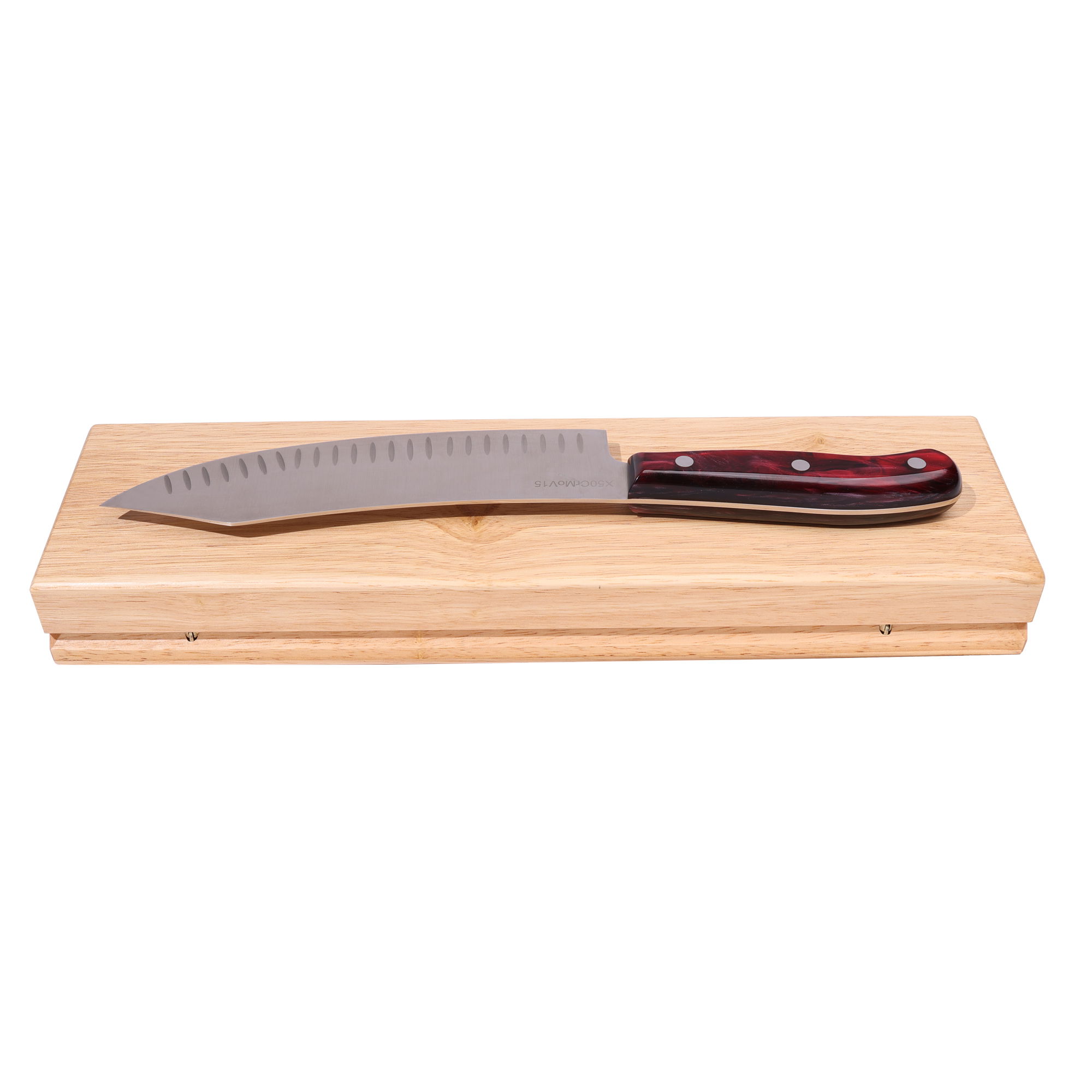 STONELINE® Stainless Steel Chef's Knife 33.2 cm, Hollow Edge, Wooden Storage Box
€69.95*
%
Old price: €129.95*
You save 60,00 €
STONELINE® – The original!
An essential knife in any kitchen! The elegant wooden box with a viewing window gives an idea of the high quality that is hidden inside:
The paring knife made of stainless Damascus steel ensures an extra-sharp, precise and effortless cut. With this knife, you can slice and peel fruit and vegetables easily.
The hammered finish is the highlight of the precious knife: not only looks lovely, but also creates small air cushions when cutting which prevents food from sticking to the blade.
Chopping, slicing, peeling – thanks to its versatility, it's a pleasure to use this knife in any kitchen.
The ergonomic handle made of noble walnut wood guarantees comfortable handling and a secure grip.
However, please clean the high-quality knife by hand like any other professional knife and not in the dishwasher:
due to the high temperatures and the aggressive cleaning agents, a knife should not be put in the dishwasher.
Cleaning by hand preserves its high quality and sharpness in the best possible way and you will enjoy it for a long time.
You can also enjoy giving this masterpiece as a gift, because the knife comes in an elegant wooden box with a viewing window.
1 chef's knife, total length approx. 33,2 cm, blade length approx. 20 cm
1 wooden storage box
The most important advantages of STONELINE® ceramic knives at a glance:
Made of high-quality stainless Damascus steel
Ergonomic handle made of waldnut wood for safe and non-slip cutting
Easy to clean
Perfect as a gift set: delivery in high-quality wooden box
Material knife: blade made of Damascus steel, handle made of walnut wood
| | |
| --- | --- |
| Blade length: | 15 to 20 cm |
| Handle: | PP |
| Material: | Stainless steel |
| Type: | Chef knives |