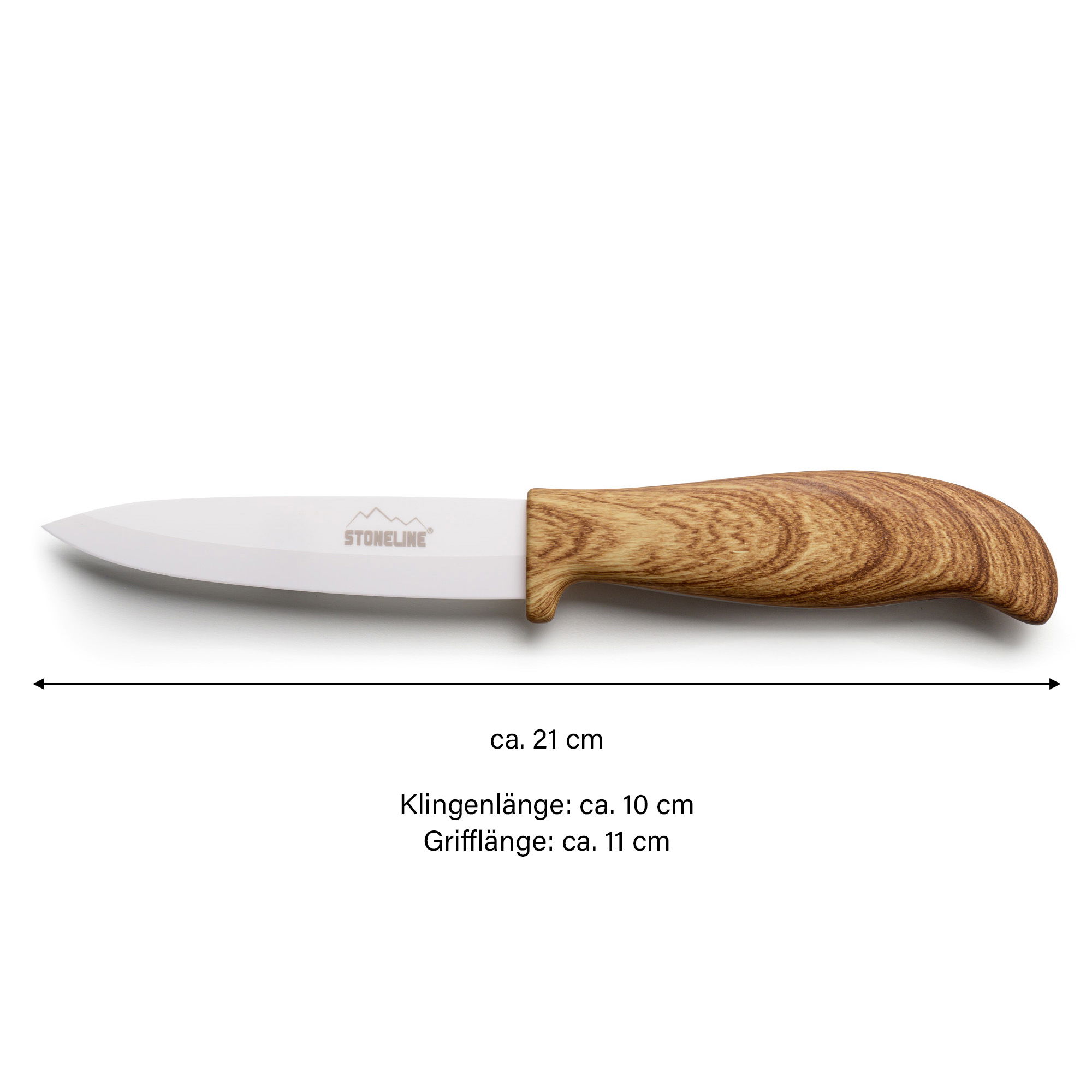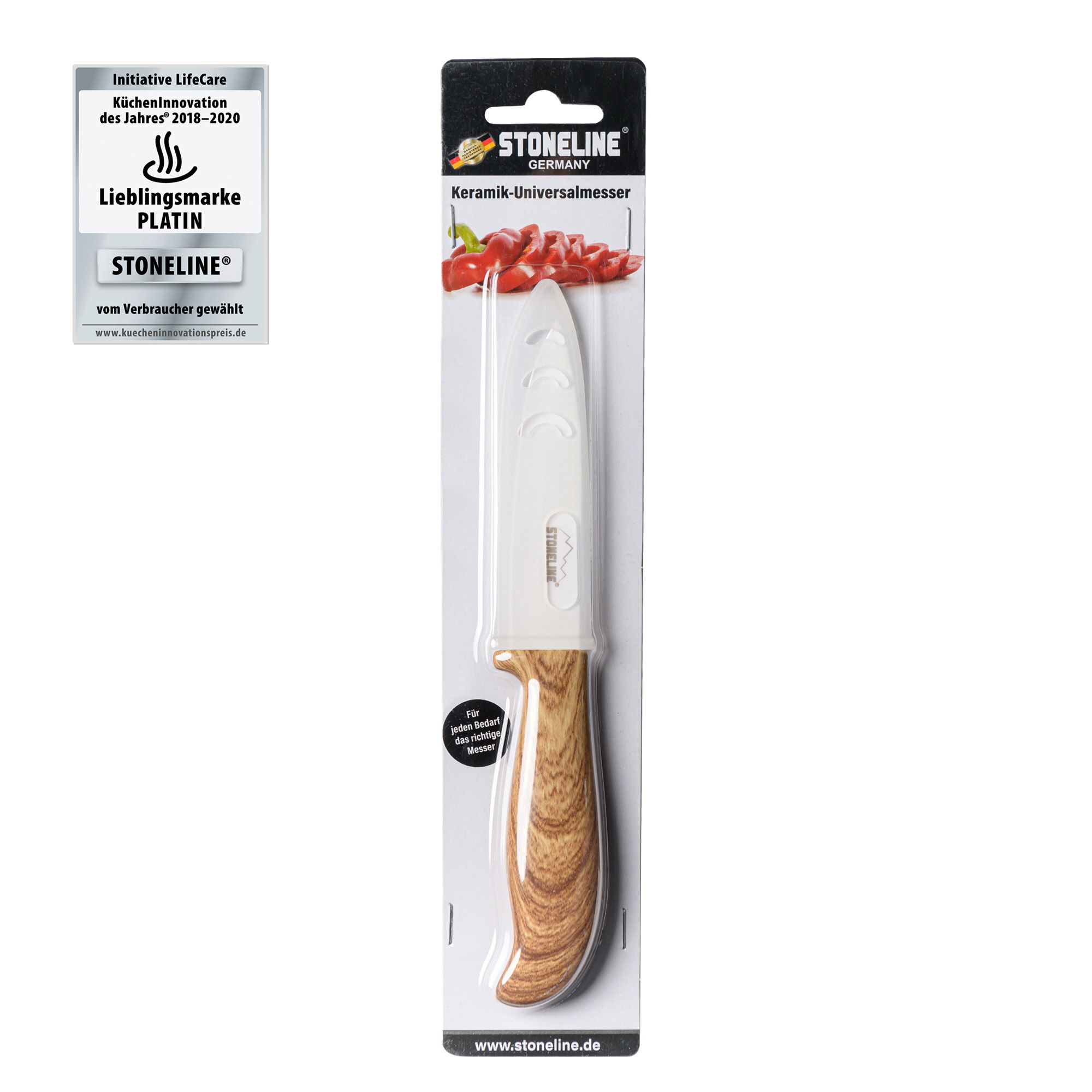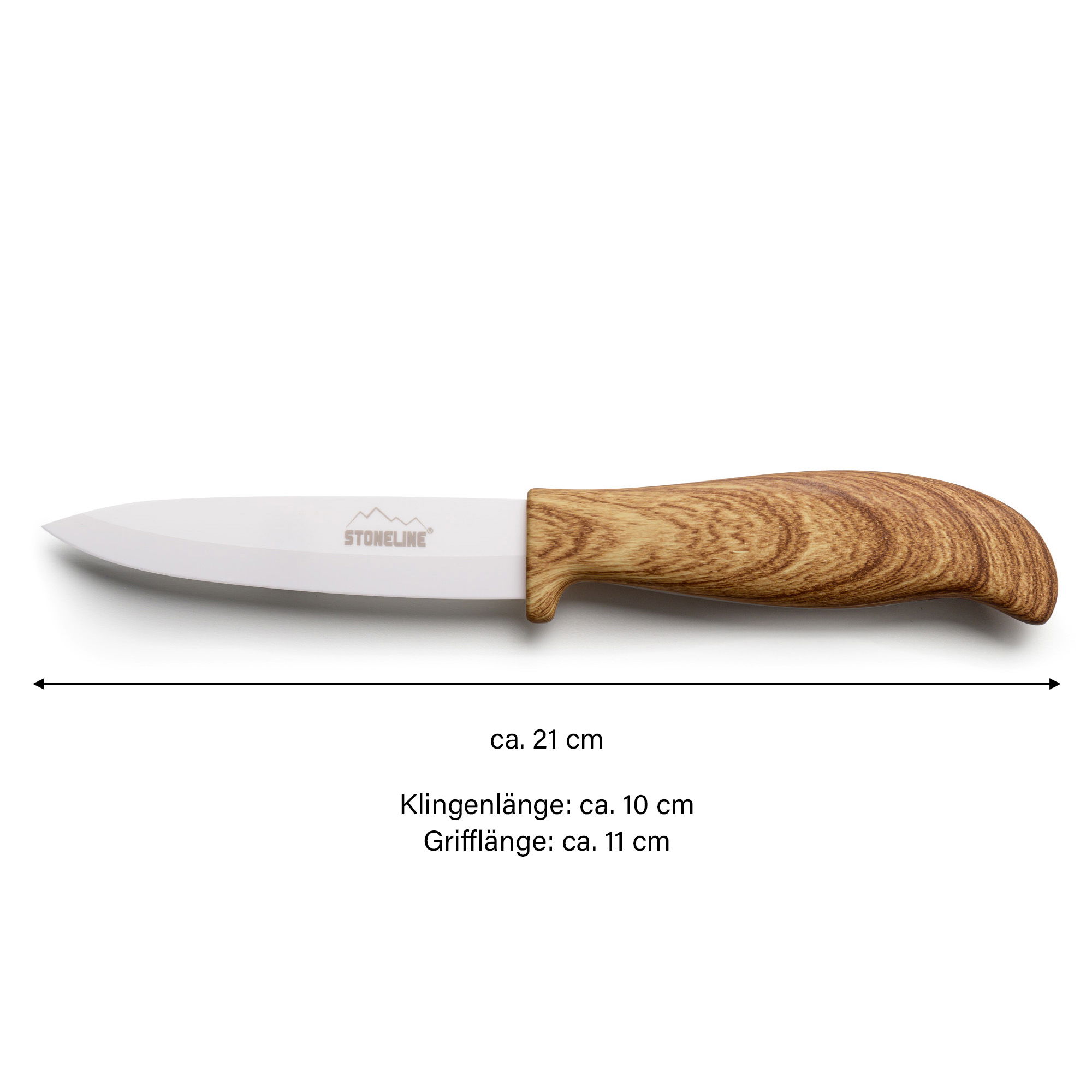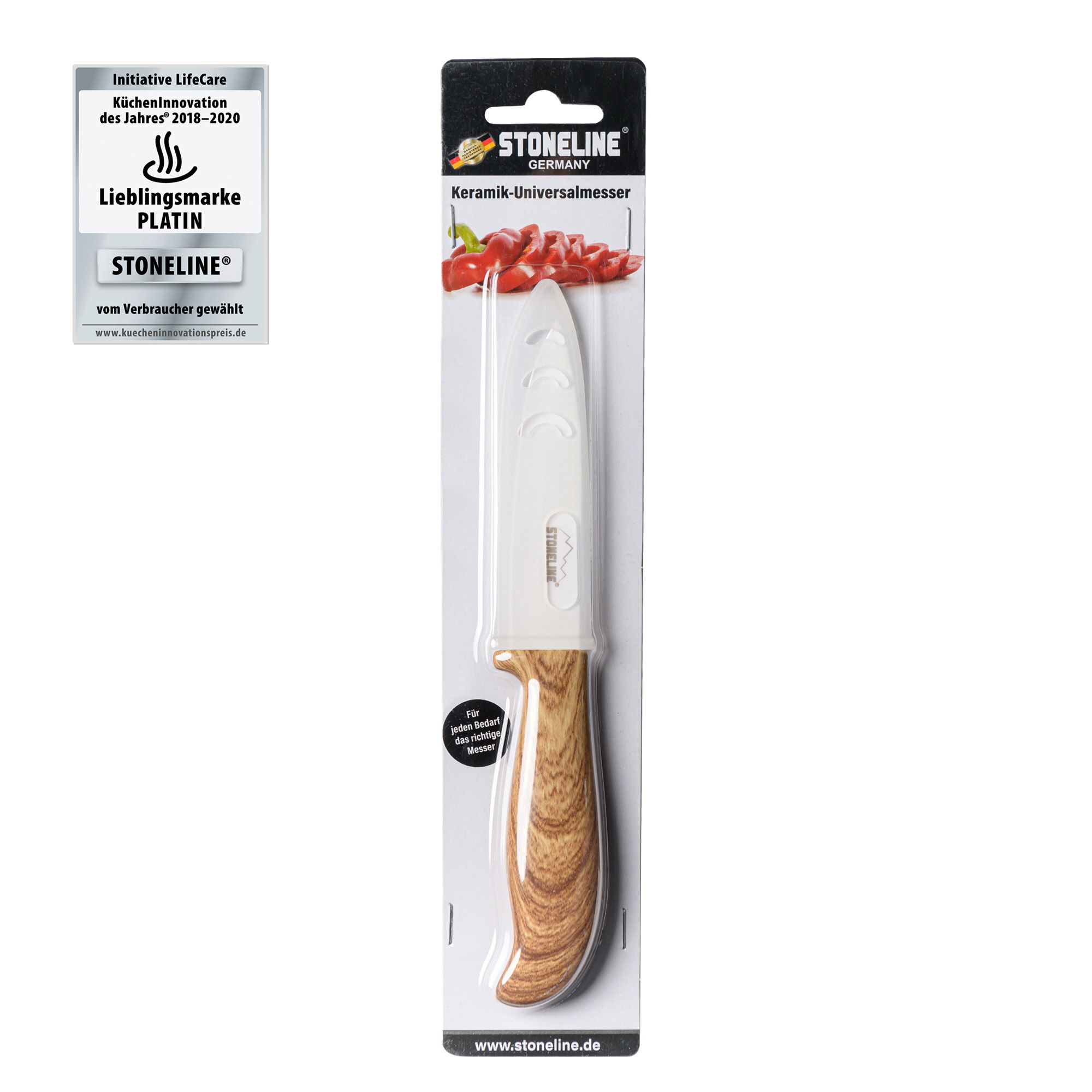 STONELINE® CERAMIC Knife 21 cm All-Purpose Knife, Safety Sheath | Back to Nature
€9.95*
%
Old price: €22.95*
You save 13,00 €
Available immediately, in 1-3 days at your home
STONELINE® – The Original!
Wood is the trendy style element to add a warm accent to any kitchen ambiance and create a calming, balanced atmosphere. STONELINE®'s Back to Nature line combines these attributes. The products in stylish wood design become a harmonious eye-catcher even on a set table.
Style meets technology: these knives with wooden-style handles are the highlight in any kitchen.
The hardness of ceramic is surpassed only by diamonds – that's why the blades of these knives remain extremely sharp and effortlessly glide through the cutting material even after intensive use.
Another advantage: The lightweight of the ceramic knives allows for comfortable cutting. The blades of these knives are also sharpened on both sides, making them suitable for both right- and left-handers.
The stainless knives are tasteless and odorless, making them ideal for allergy sufferers.
This utility knife is perfectly suitable for cutting fruit, vegetables, sausages, or cheese.
1 utility knife, total length approx. 21 cm, blade length approx. 10 cm, with blade guard
The key advantages of STONELINE® ceramic knives at a glance:
Extremely hard and exceptionally sharp
Heat-resistant, dimensionally stable, and acid-resistant
Ultra-lightweight – no comparison to steel knives
Double-sided blade: suitable for both right and left-handers
Tasteless and odorless
Easy to clean
Stainless, antiallergenic
Material: Ceramic, plastic
Blade length:

10 to 15 cm

, 15 to 20 cm

, up to 10 cm

Handle:

Softtouch

Material:

Ceramic

Type:

Chef knives

, Cooking Knives

, Kitchen Knives

, Universal Knives
---
Das optimale Messer um Obst, Gemüse und Kartoffeln zu schälen. Selbst wenns mal etwas feuchter wird liegt es trotzdem noch super in der Hand dank des Soft-Touches, absolut empfehlenswert!