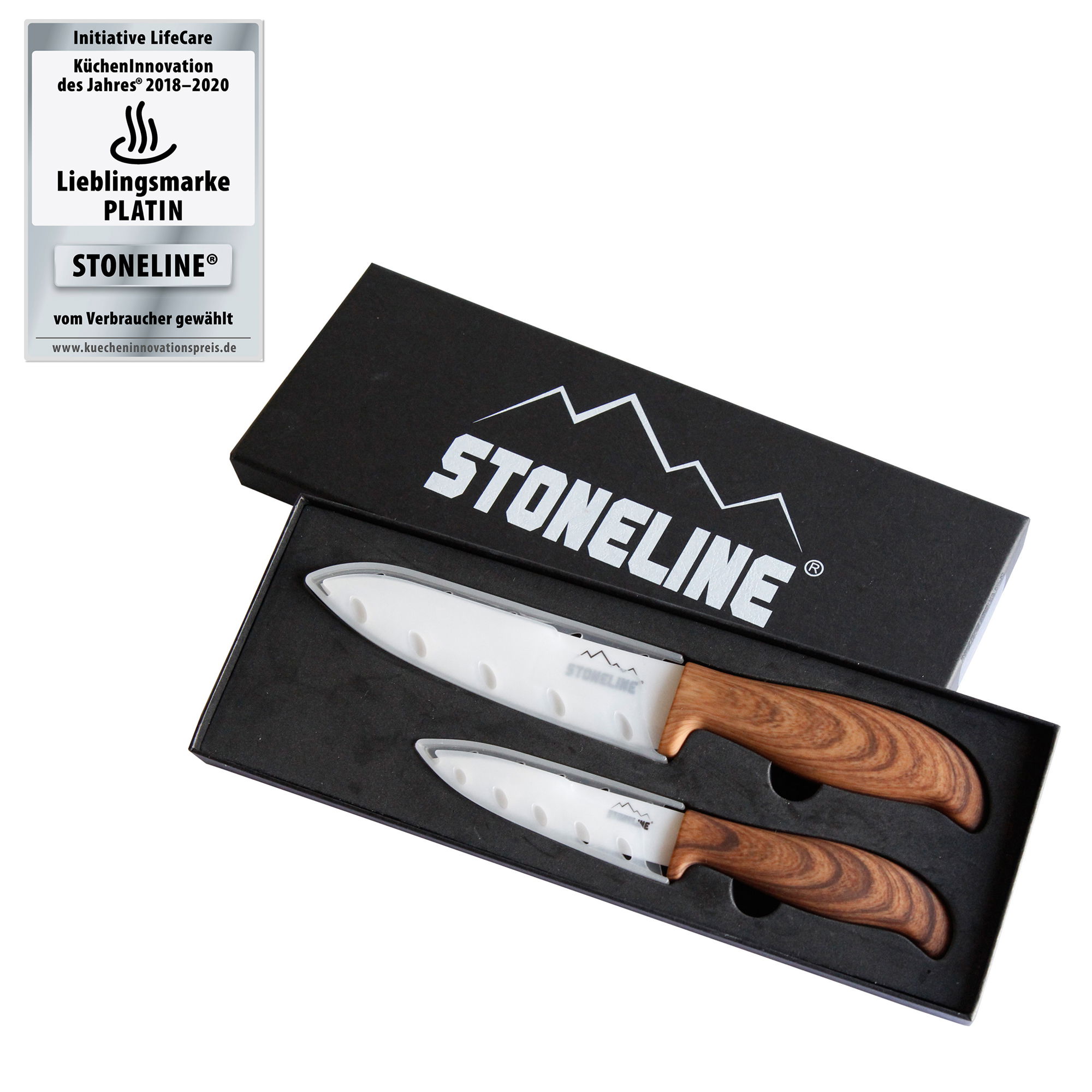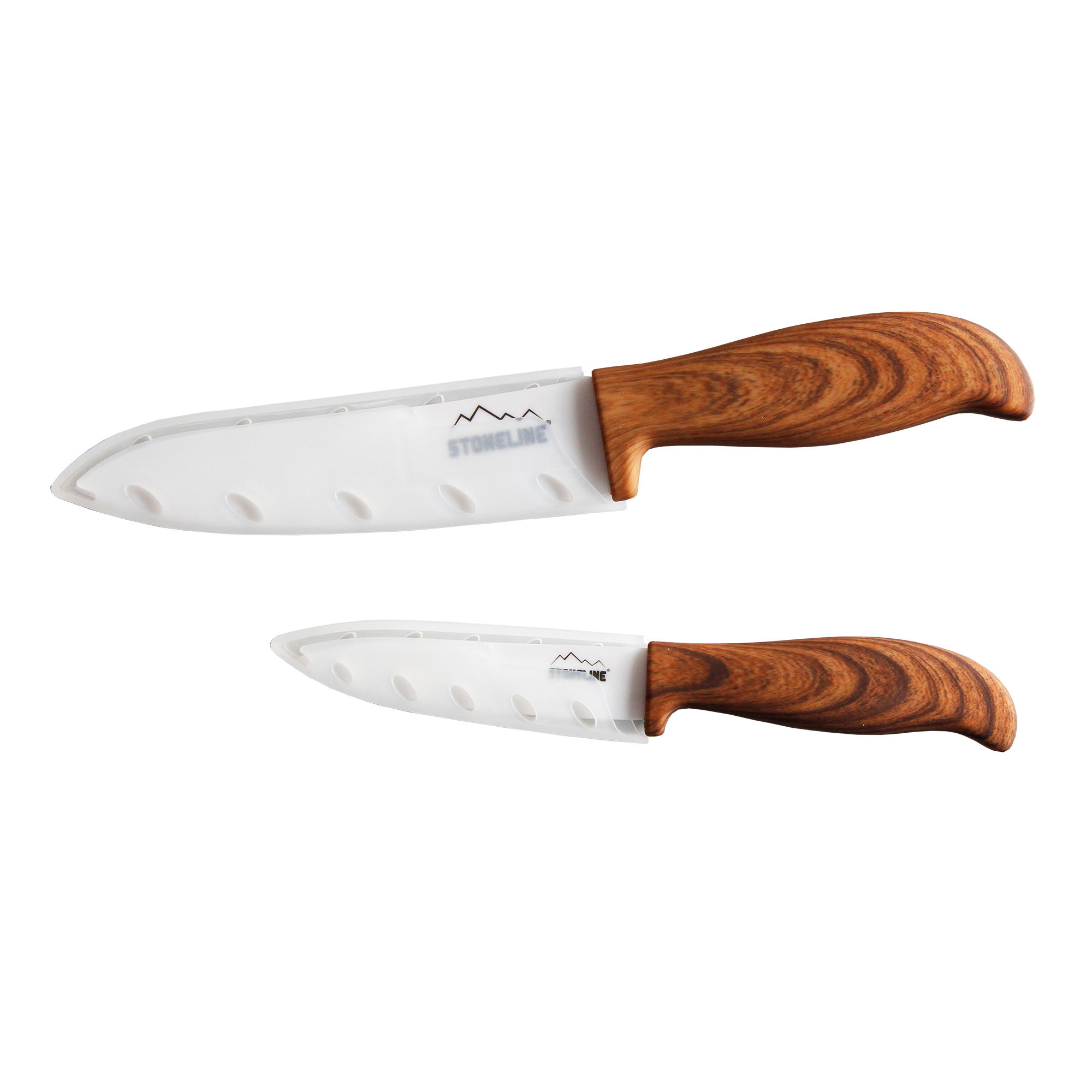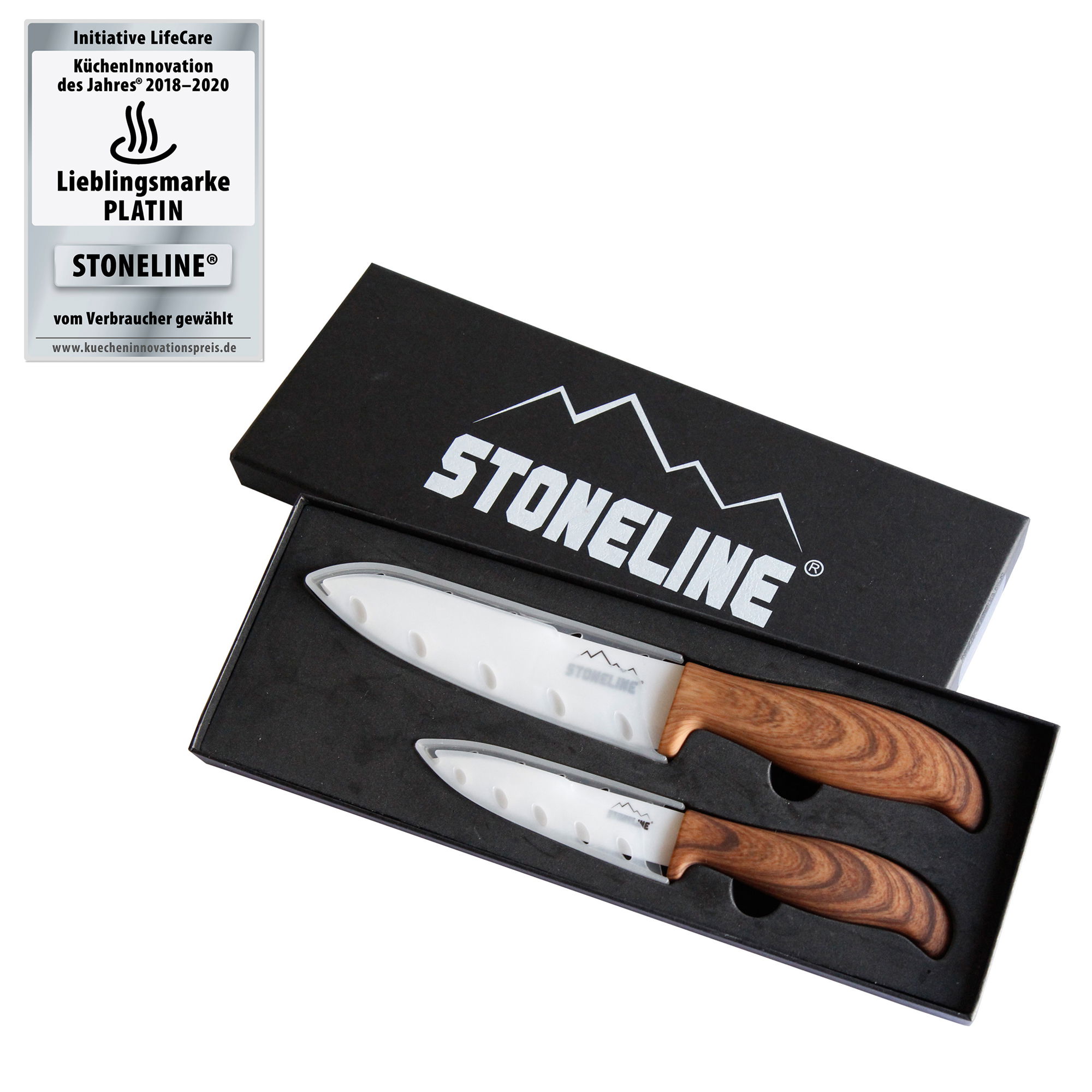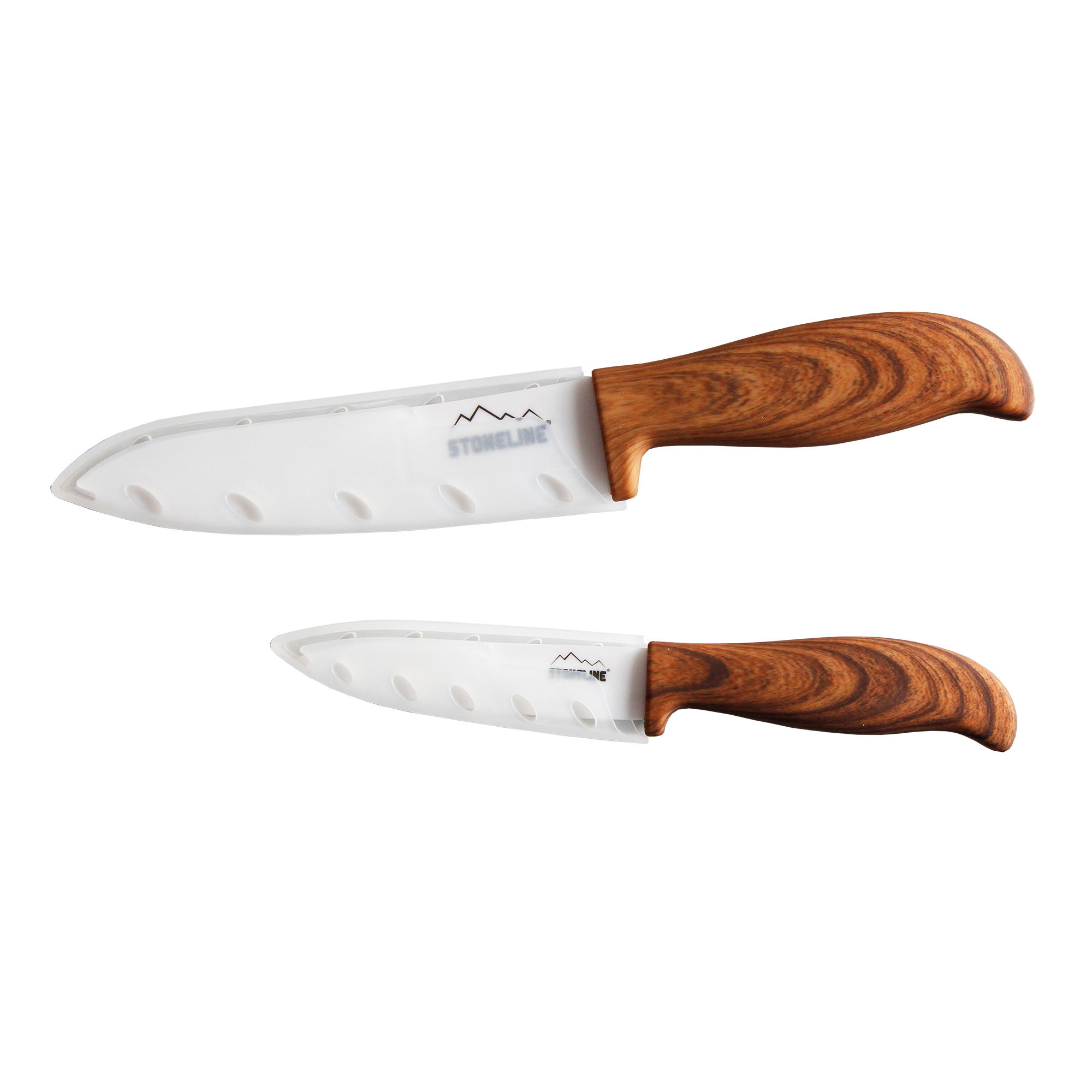 STONELINE® 2 pc CERAMIC Knives Set 21/28 cm, with Safety Sheath | Back to Nature
€19.95*
%
Old price: €49.95*
You save 30,00 €
Available immediately, in 1-3 days at your home
STONELINE® – The Original!
Wood is the trendy style element to add a warm accent to any kitchen ambiance and create a calming, balanced atmosphere. The Back to Nature line from STONELINE® combines these attributes. The products in stylish wood design become a harmonious eye-catcher even on a set table.
Style meets technology: These knives with wooden design handles are the highlight in every kitchen.
The hardness of ceramic is surpassed only by diamonds – that's why the blades of these knives remain extremely sharp and effortlessly glide through the food even after intense use.
Another advantage: The lightweight of ceramic knives allows for comfortable cutting. The blades of these knives are also double-edged, making them suitable for both right- and left-handed individuals.
The stainless knives are tasteless and odorless, making them ideal for allergy sufferers.
The utility knife is perfectly suitable for cutting fruits, vegetables, sausages, or cheese, while the chef's knife is designed for cutting meat, fish, or poultry.
This 2-piece set consists of:
1 utility knife, total length approx. 21 cm, blade length approx. 10 cm, with blade protector
1 chef's knife, total length approx. 28 cm, blade length approx. 15.2 cm, with blade protector

The key advantages of STONELINE® ceramic knives at a glance:
Extremely hard and exceptionally sharp
Heat-resistant, dimensionally stable, and acid-resistant
Ultra-lightweight – no comparison to steel knives
Double-edged blade: suitable for both right- and left-handers
Tasteless and odorless
Easy to clean
Stainless, hypoallergenic
Material: Ceramic, plastic
Blade length:

10 to 15 cm

, 15 to 20 cm

, up to 10 cm

Handle:

Softtouch

Material:

Ceramic

Type:

Chef knives

, Cooking Knives

, Kitchen Knives

, Universal Knives

, Vegetable Knives