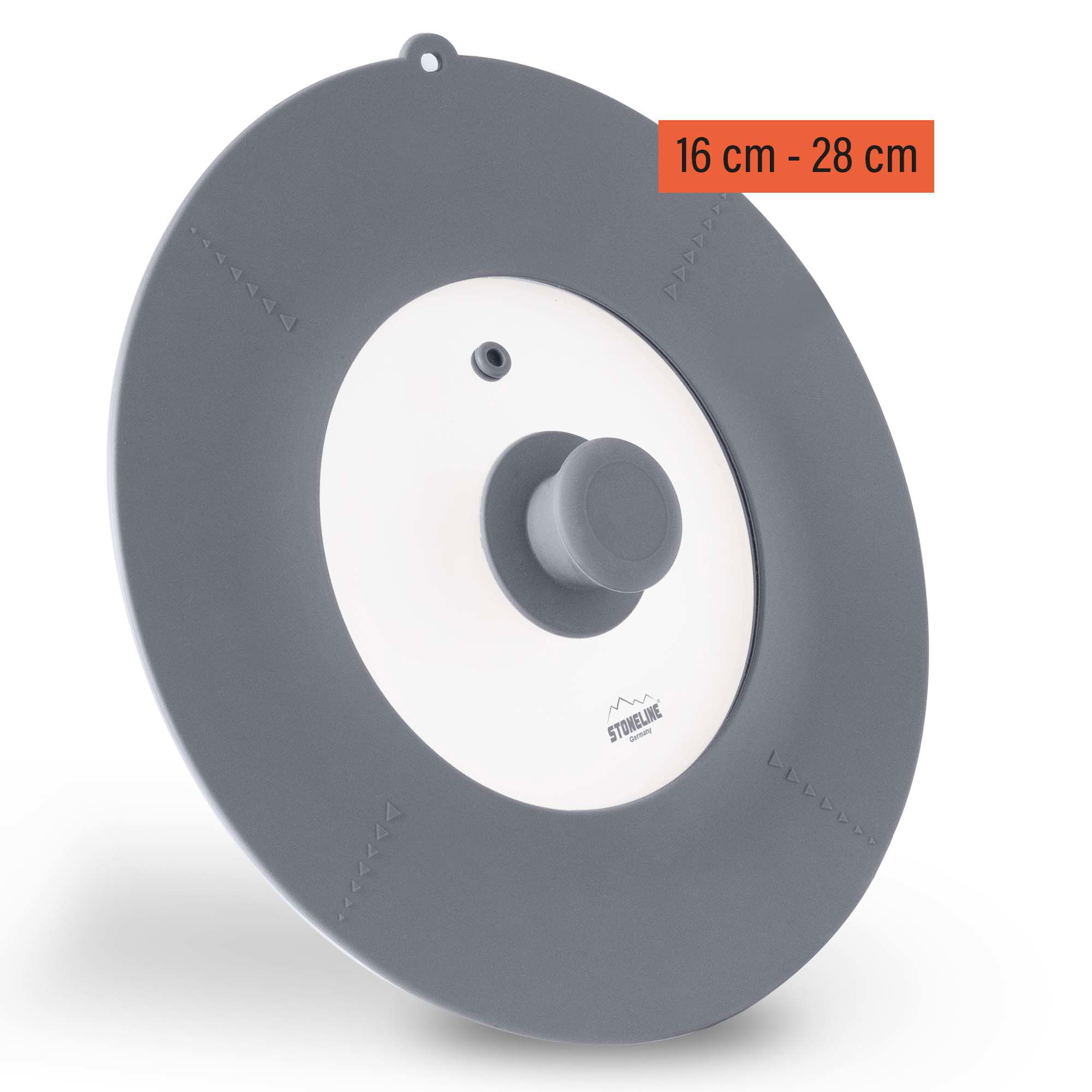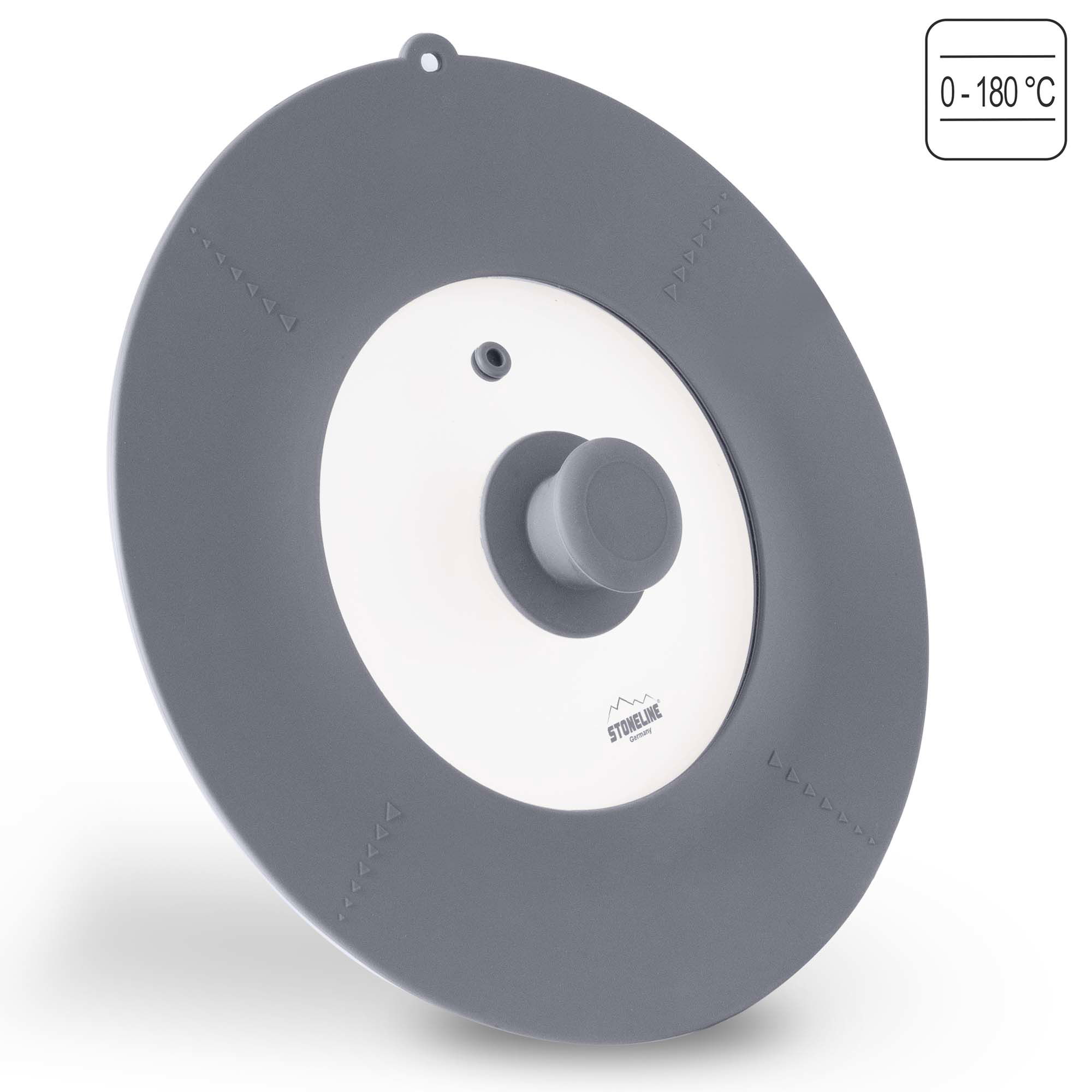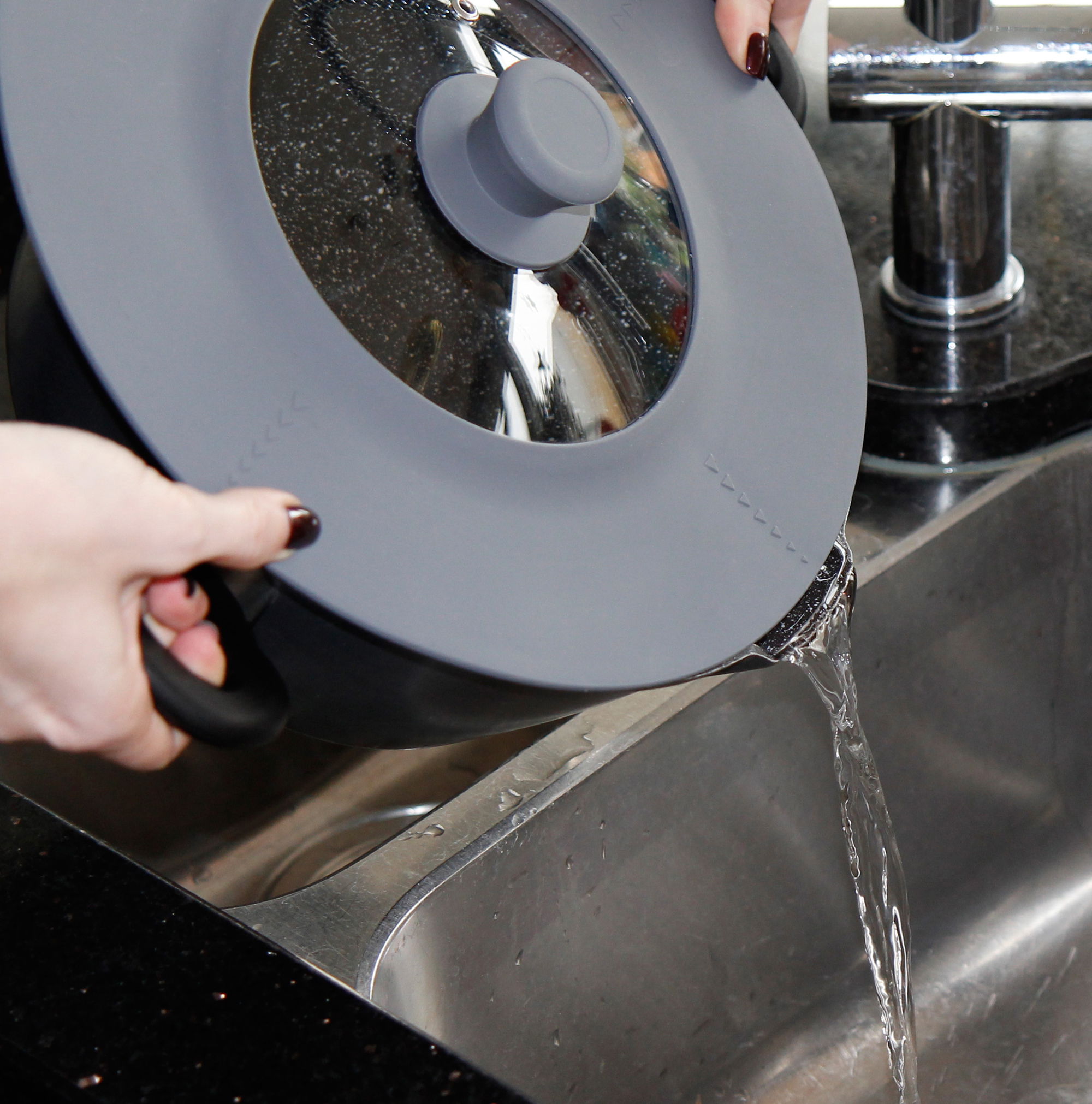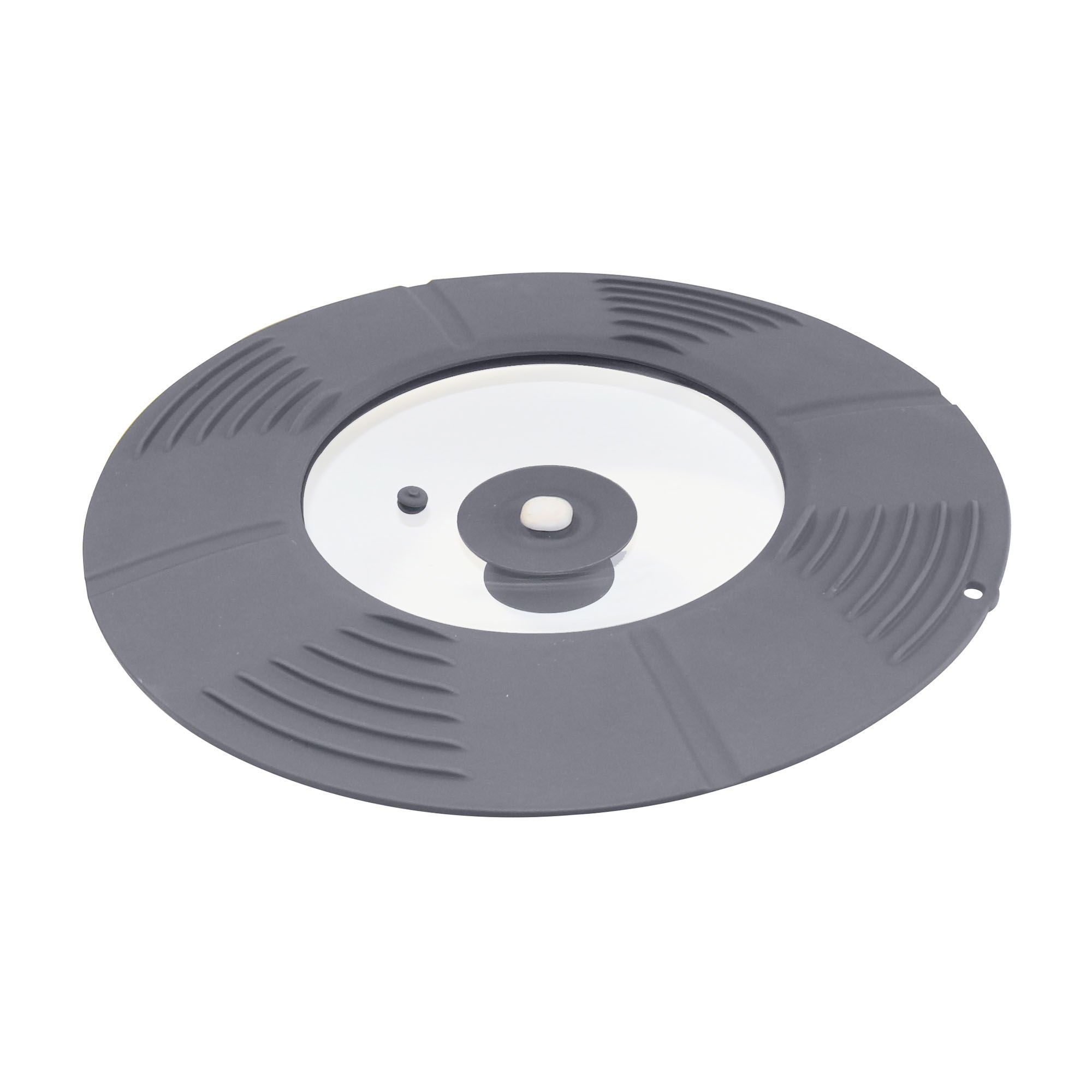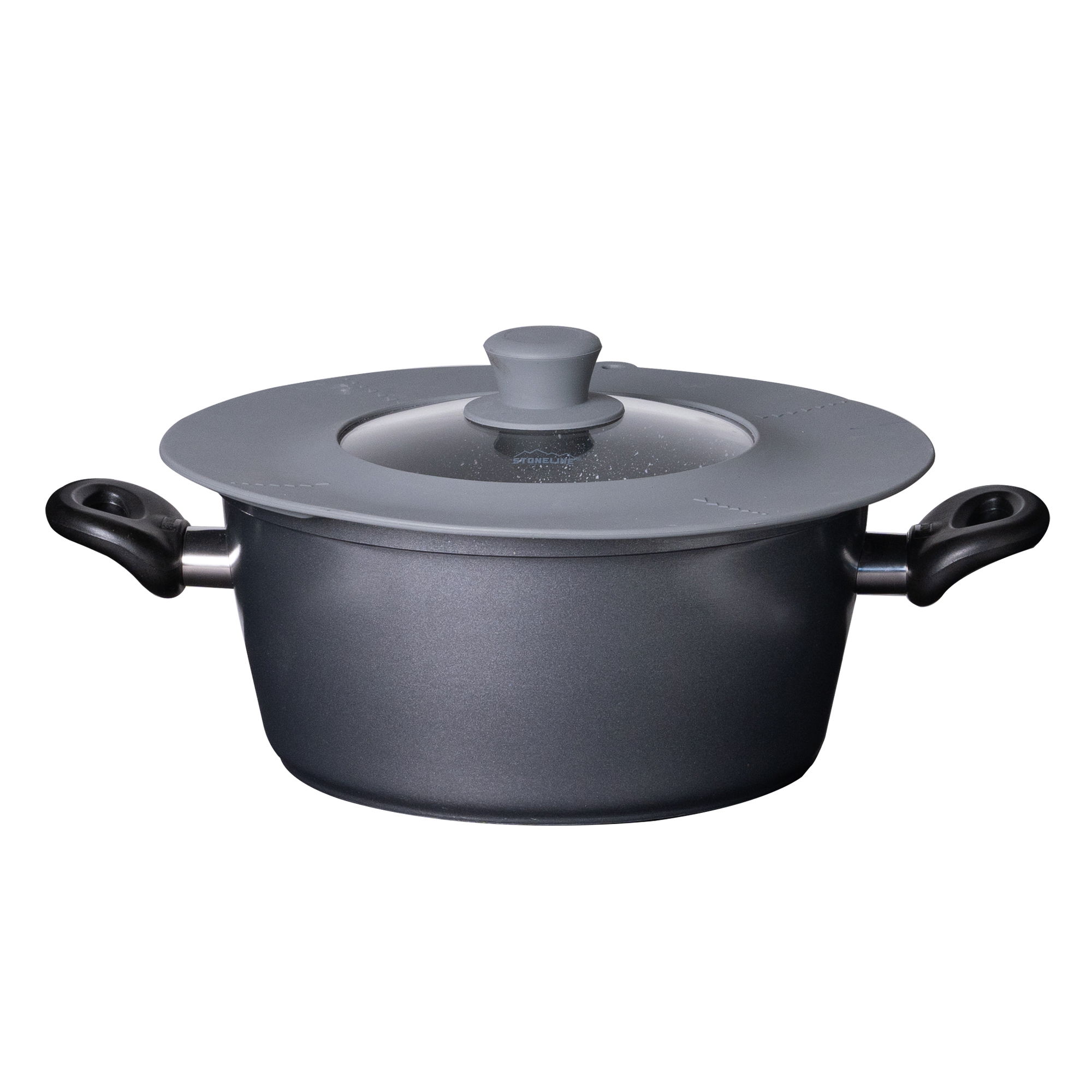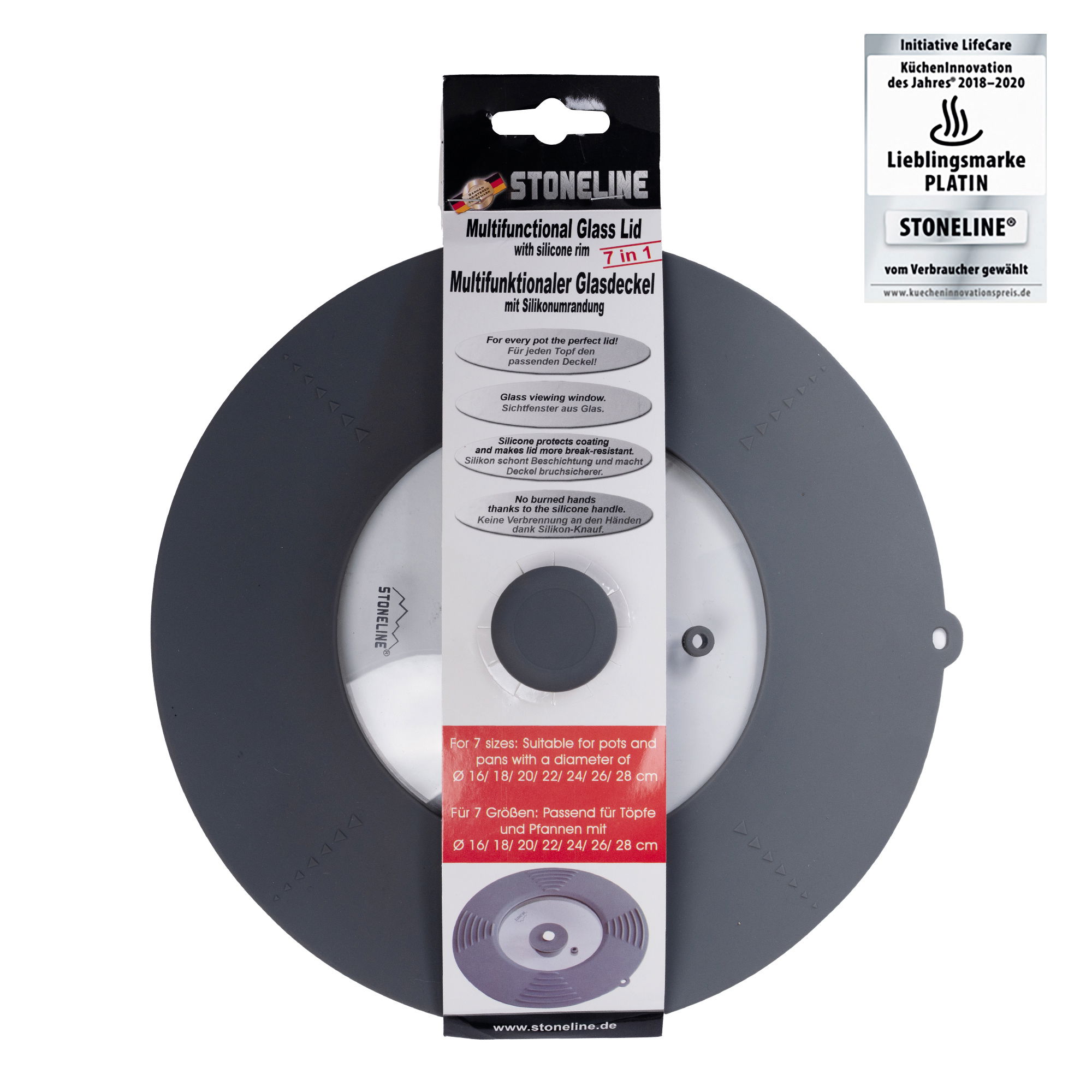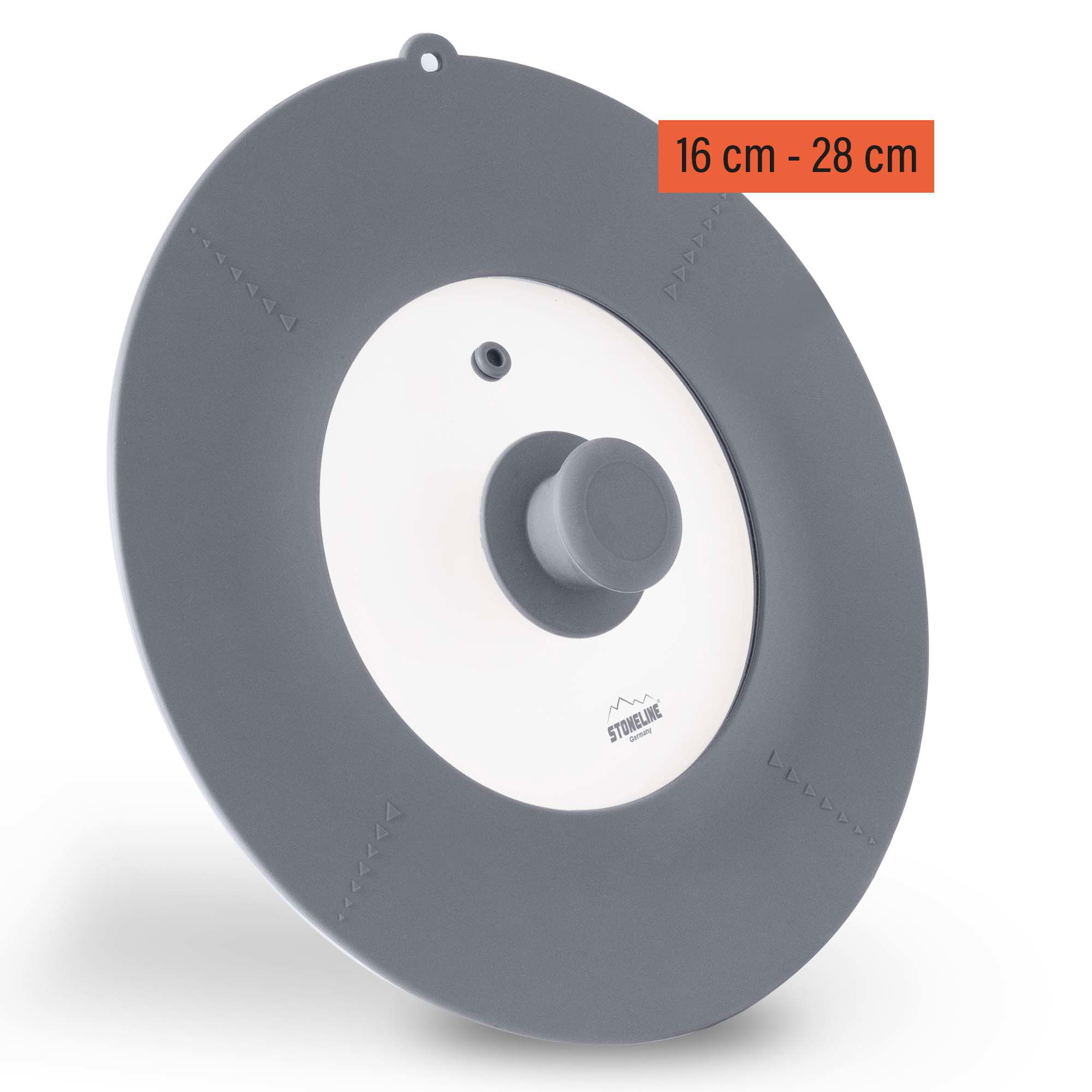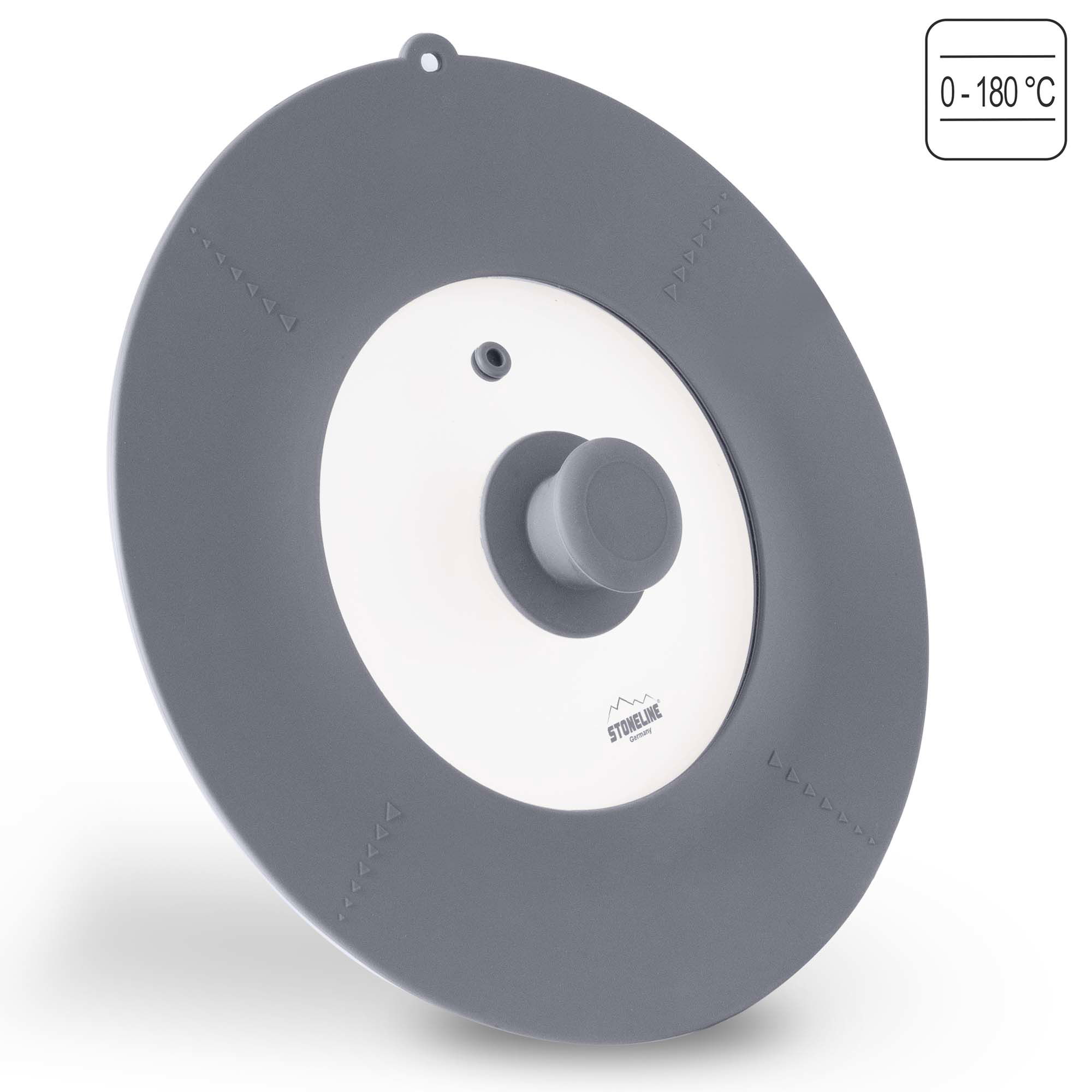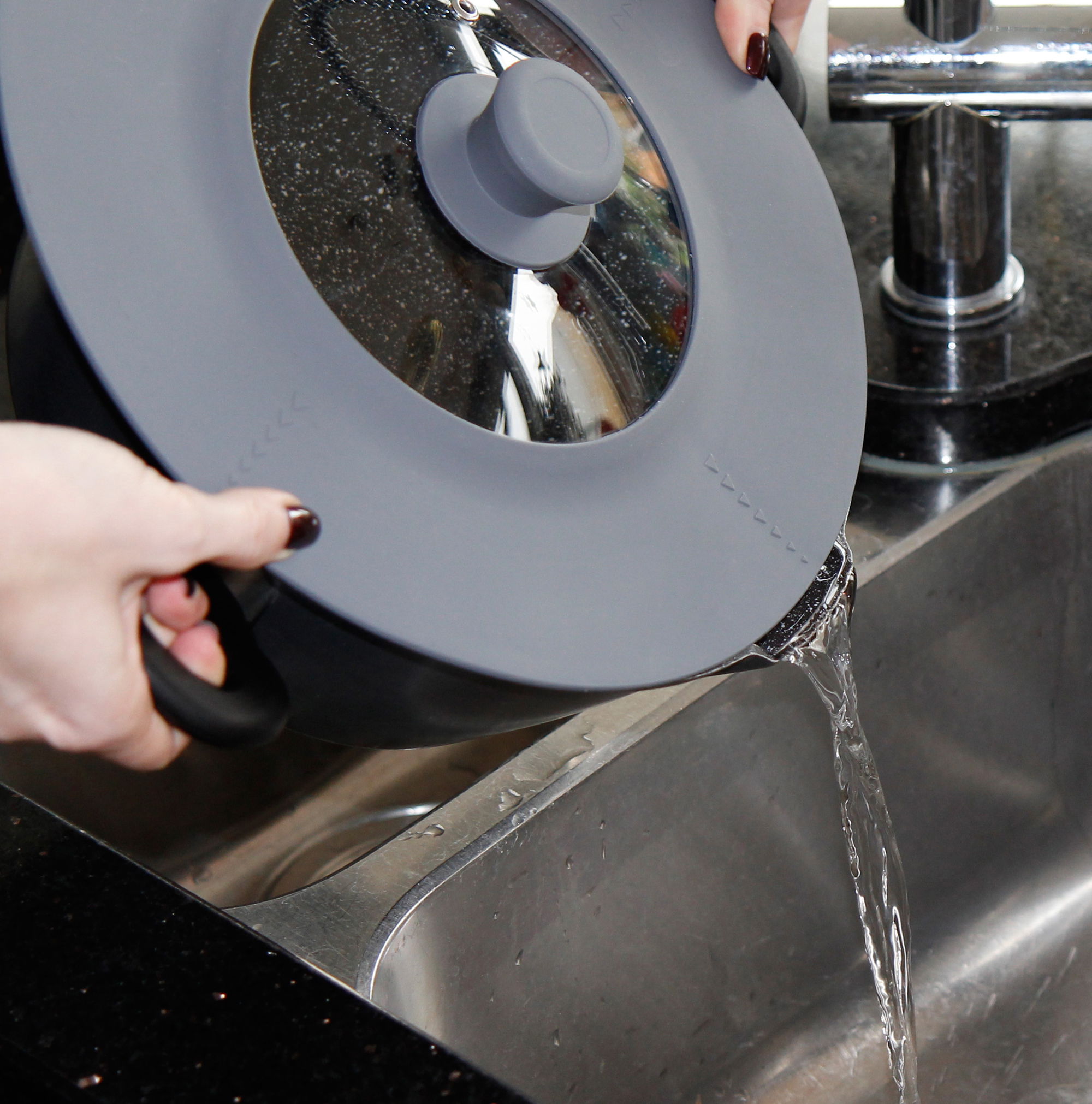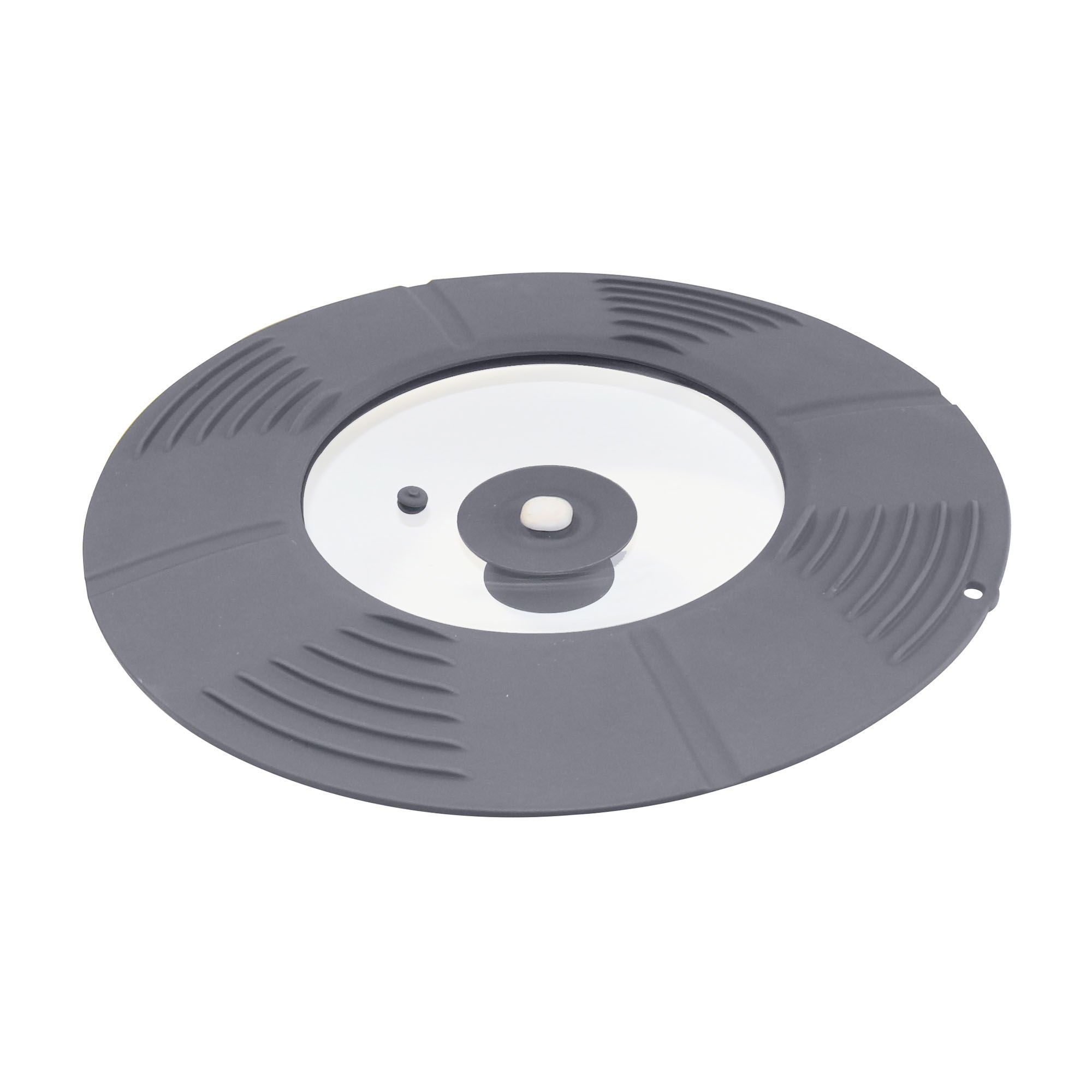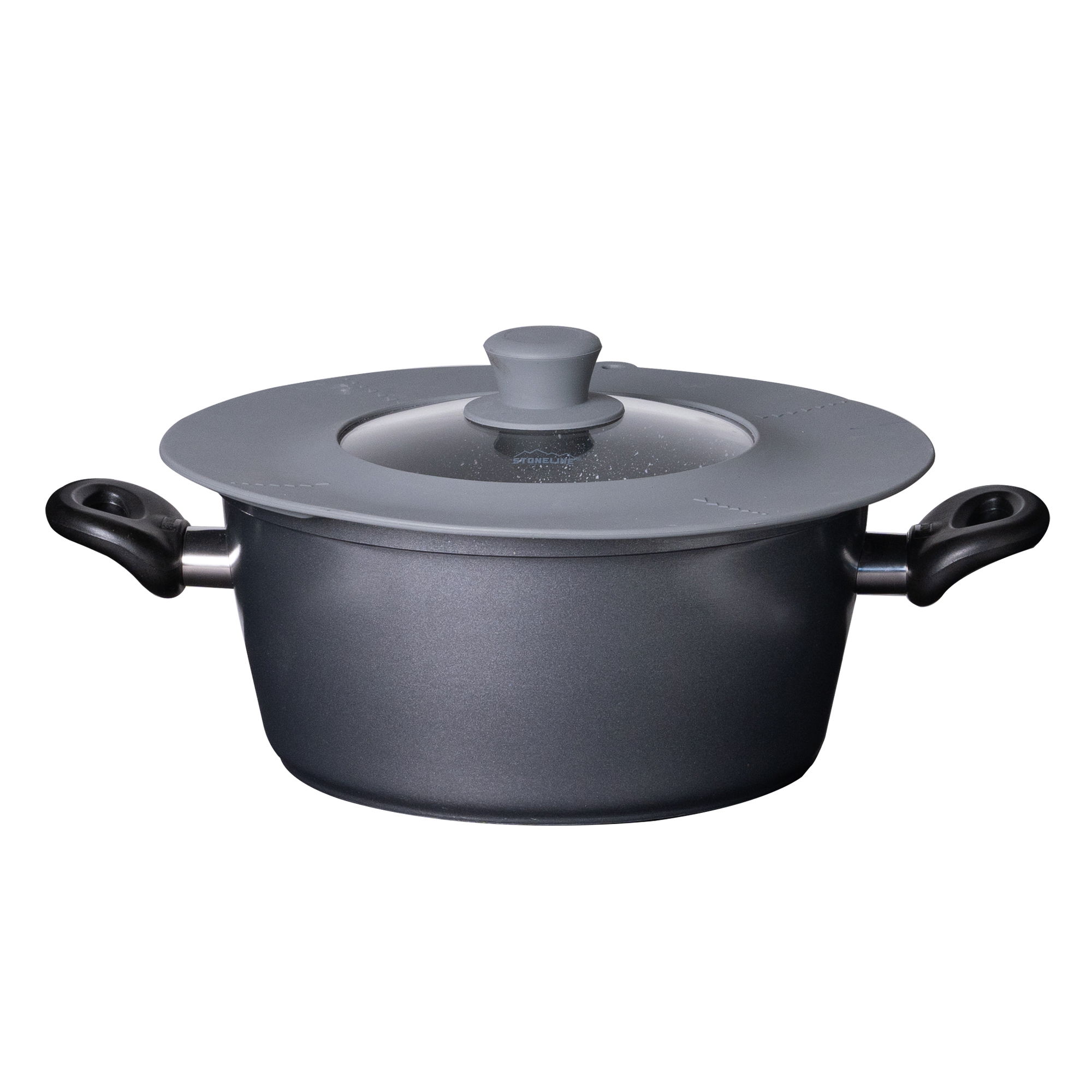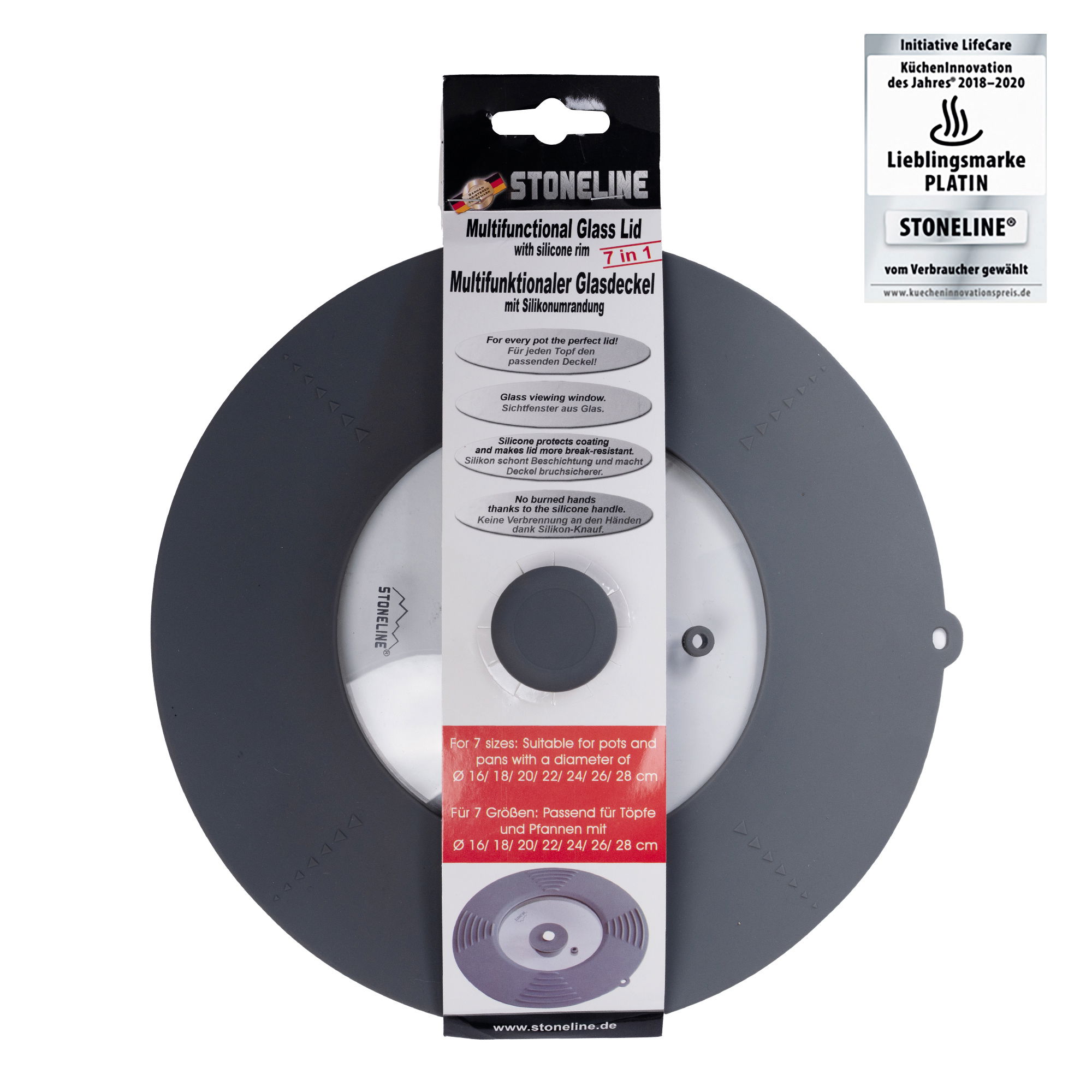 STONELINE® Universal Lid for Pots, Pans, Skillets | 16/18/20/22/24/26/28 cm | Silicone
€18.95*
%
Old price: €39.95*
You save 21,00 €
Available immediately, in 1-3 days at your home
STONELINE® – The original!
Do you also have drawers full of glass lids but can still never find the suitable one for your pot or pan?
Put an end to the "lid chaos"– Thanks to this multi-purpose glass lid!

The STONELINE® universal glass lid with a silicone rim fits perfectly on seven different pot and pan sizes!
The silicone rim protects the coating of the cookware and makes the glass lid more break-proof.

The glass lid is suitable for the microwave.
1 glass lid with silicone rim for the sizes ø 16/18/20/22/24/26/28 cm
Glass viewing window
Silicone rim protects the coating and makes the lid more break-proof
With steam outlet
Heat-resistant up to 180 °C
Suitable for microwaves with glass turntables of min. ø 34 cm
Material: glass, silicone
Easy cleaning: rinse with hot water, dry, ready (dishwasher safe)
Diameter:

16 cm

, 18 cm

, 20 cm

, 22 cm

, 24 cm

, 26 cm

, 28 cm

Type:

Universal Glass Lids