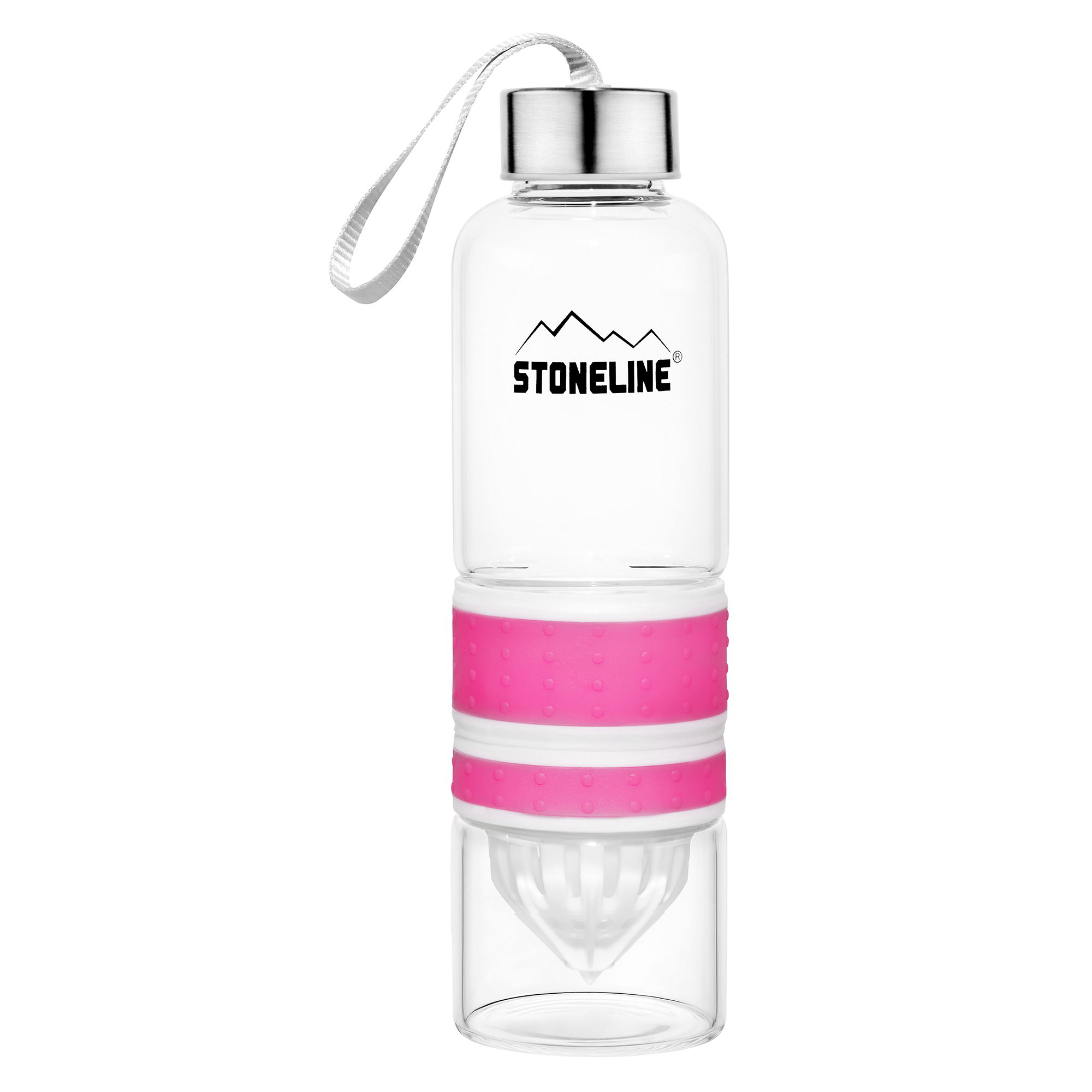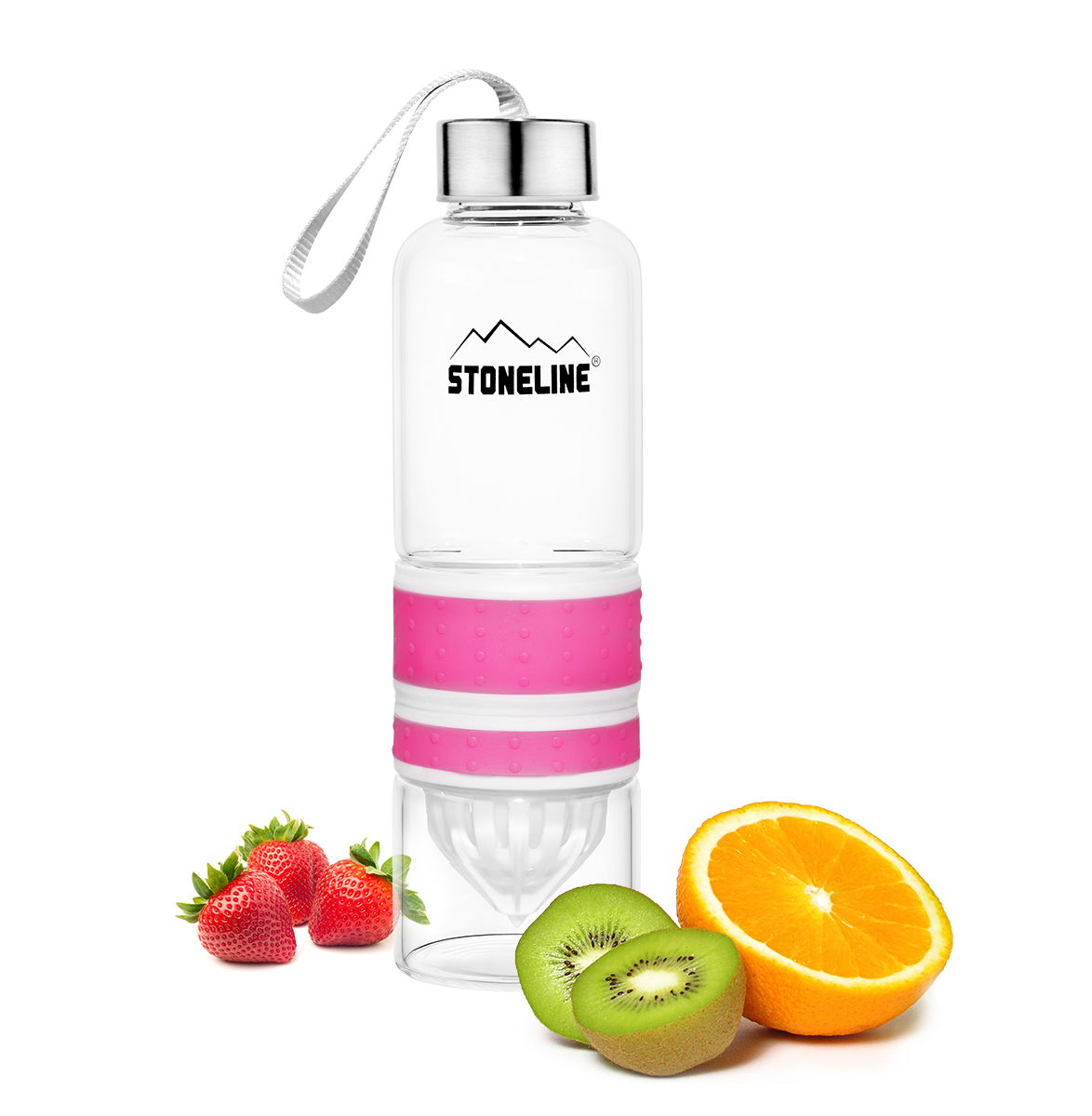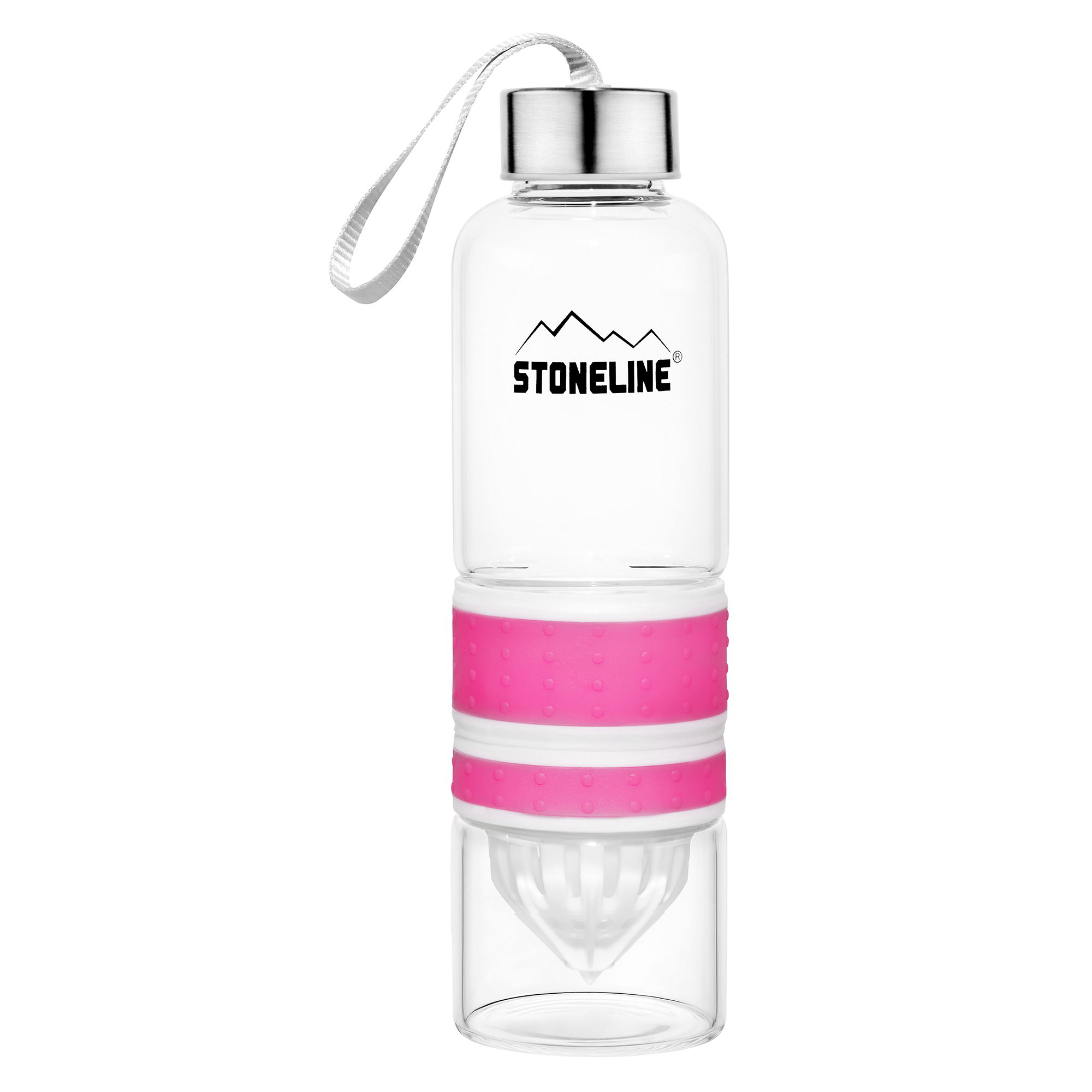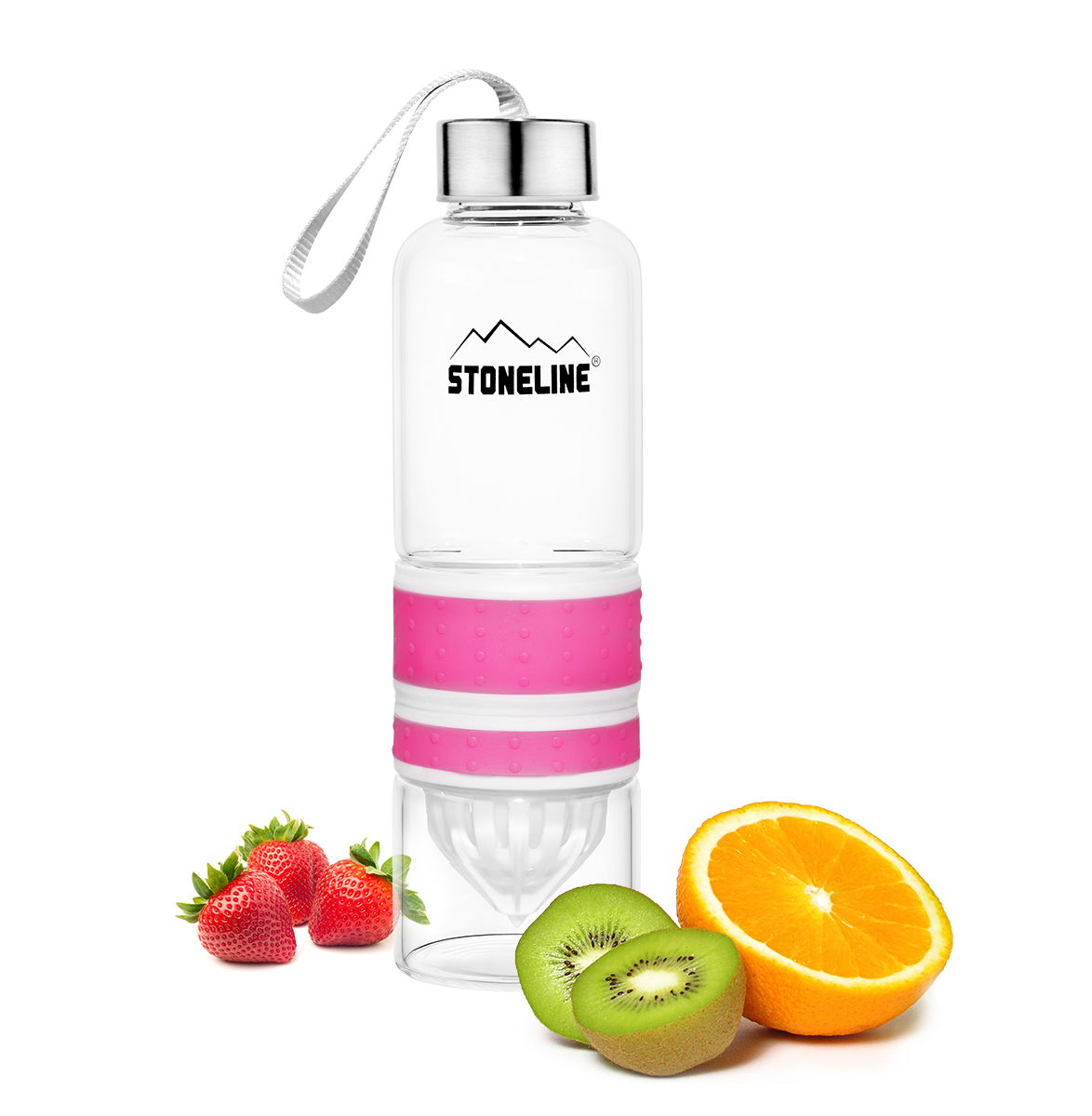 STONELINE® 2 in 1 Drinking Bottle with Juicer 550 ml | pink
€9.95*
%
Old price: €24.95*
You save 15,00 €
Available immediately, in 1-3 days at your home
STONELINE® - The Original!
Freshly squeezed tastes best!
Experience a true freshness boost with the 2-in-1 drinking bottle with integrated juicer from STONELINE®. This way, you can enjoy homemade juices freshly squeezed at home or on the go.
Using the juicer, you can aromatize water naturally in a matter of moments. Simply twist open the bottle and squeeze the fruit of your choice. The fruit juice flows into the bottle, enhancing the water with a natural fruit flavor. Thanks to its large diameter, even ice cubes have their place in the container, ensuring an icy-cold delight on hot summer days.
Whether traveling, camping, at the workplace, or during sports, this drinking bottle is ideal, as the stainless steel screw cap is leak-proof, and the bottle can be easily carried thanks to the practical loop handle.
Naturally, the bottle can also be used as a conventional drinking bottle, as the juice press attachment is removable.
1 drinking bottle with juicer, Ø approx. 7 cm, height: approx. 24 cm, capacity approx. 550 ml
In the color: pink
Material: Glass, stainless steel, silicone, plastic