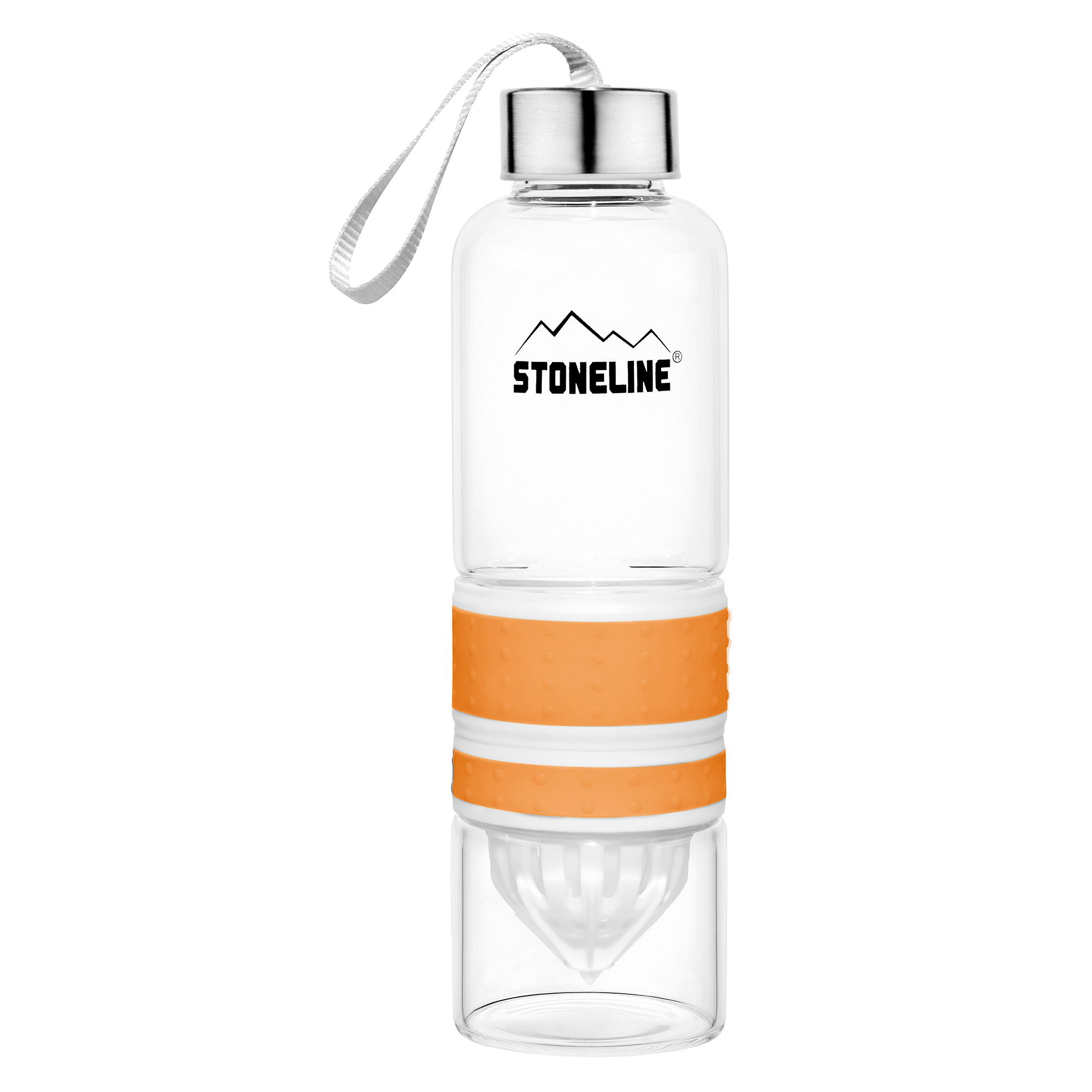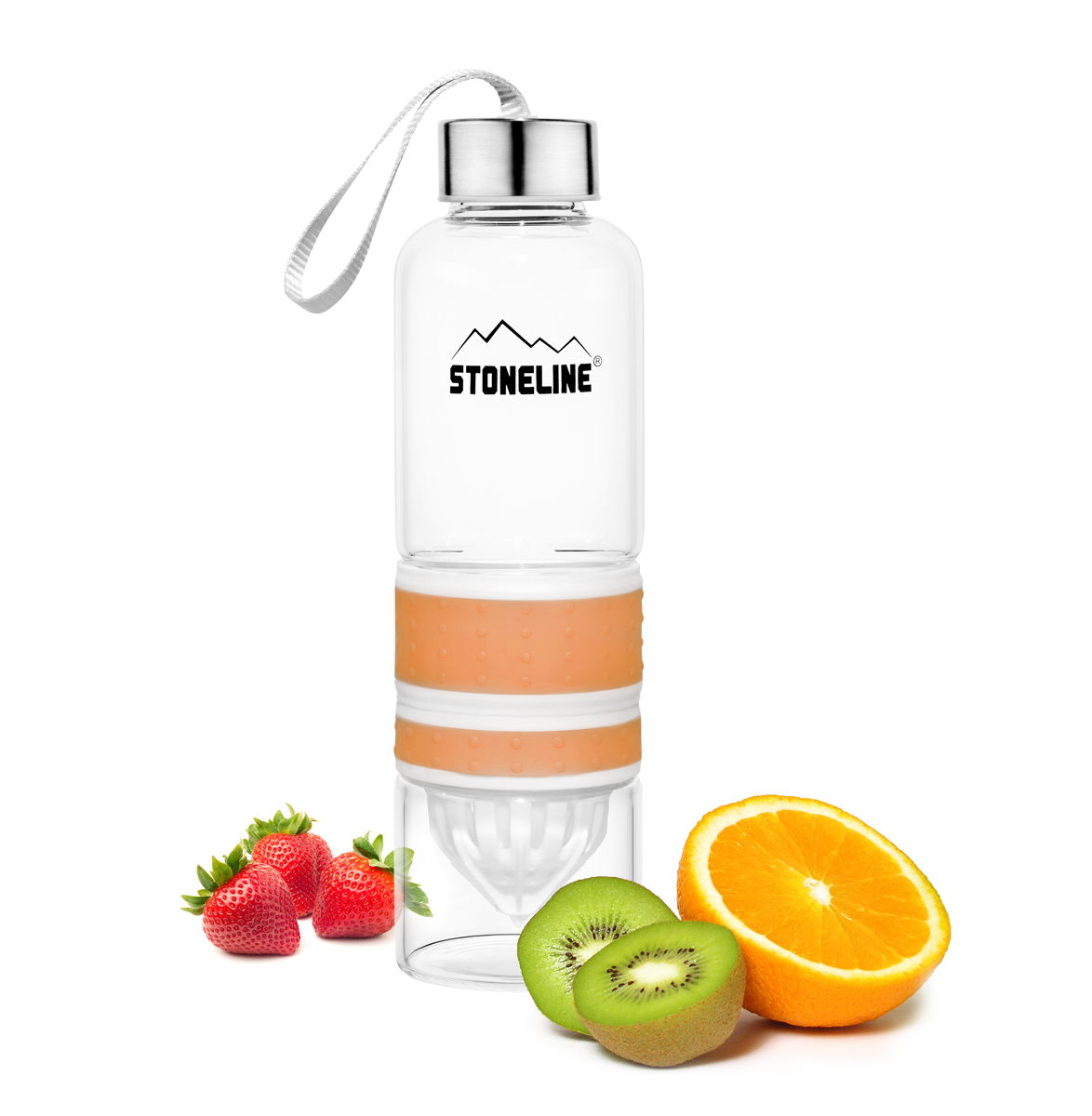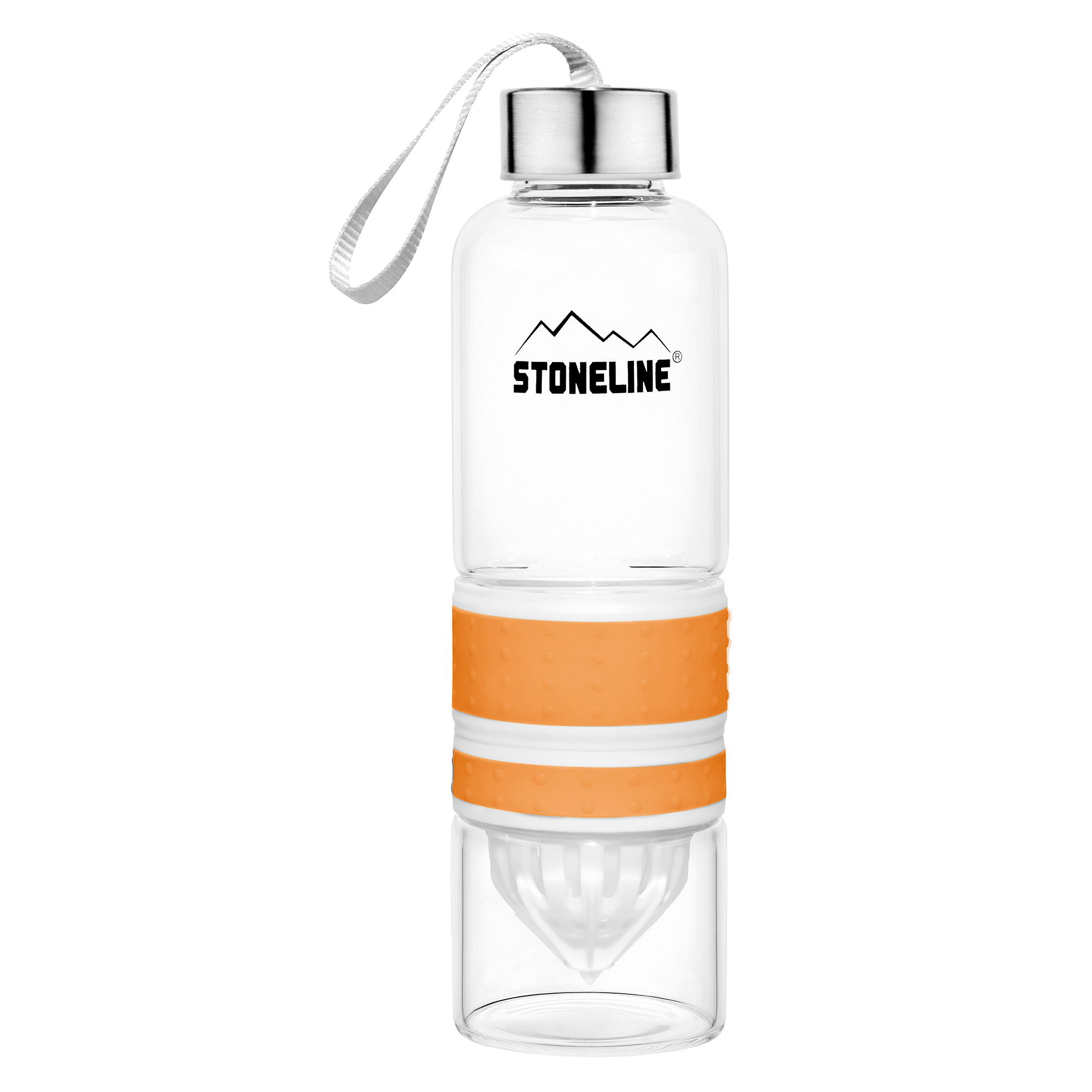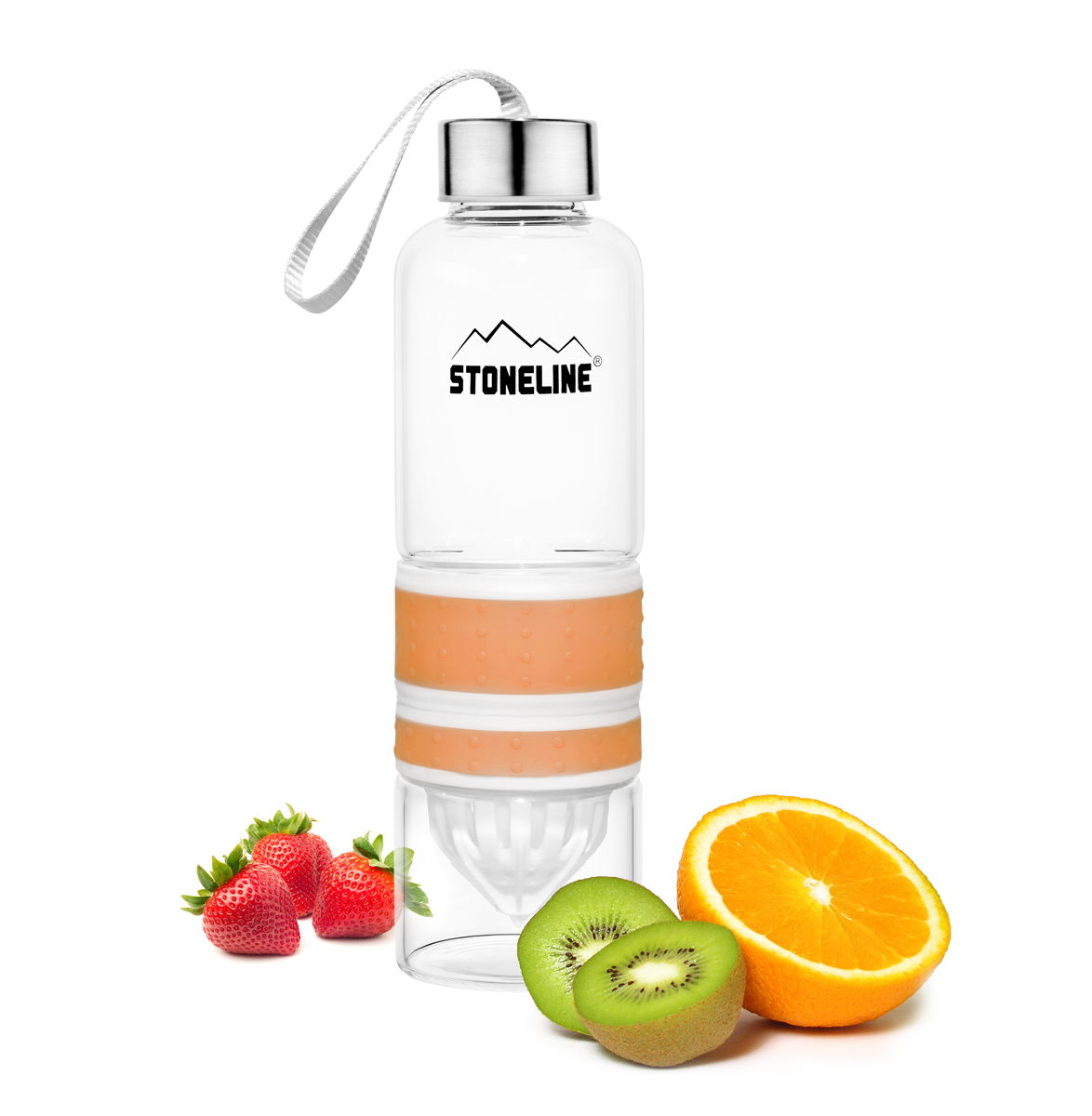 STONELINE® 2 in 1 Drinking Bottle with Juicer, orange
€9.95*
%
Old price: €24.95*
You save 15,00 €
Available immediately, in 1-3 days at your home
STONELINE® - The Original!
Freshly squeezed tastes best!
Experience a true freshness boost with the 2 in 1 drinking bottle with integrated juicer from STONELINE®. This way, you can enjoy homemade juices freshly squeezed at home or on the go.
With the juicer, you can naturally flavor water in a matter of moments. Simply twist open the bottle and juice the fruit of your choice. The fruit juice flows into the bottle and enhances the water with a natural fruit taste. Thanks to the large diameter, even ice cubes have their place in the container, ensuring an ice-cold delight on hot summer days.
Whether on journeys, while camping, at the workplace, or during sports, this drinking bottle is perfectly suited, as the stainless steel screw cap is leak-proof and the bottle can be easily carried with the practical hand loop.
The bottle can, of course, also be used as a conventional drinking bottle, as the juicer attachment is removable.
1 drinking bottle with juicer, ø approx. 7 cm, height: approx. 24 cm, capacity approx. 550 ml
In the color: orange
Material: glass, stainless steel, silicone, plastic