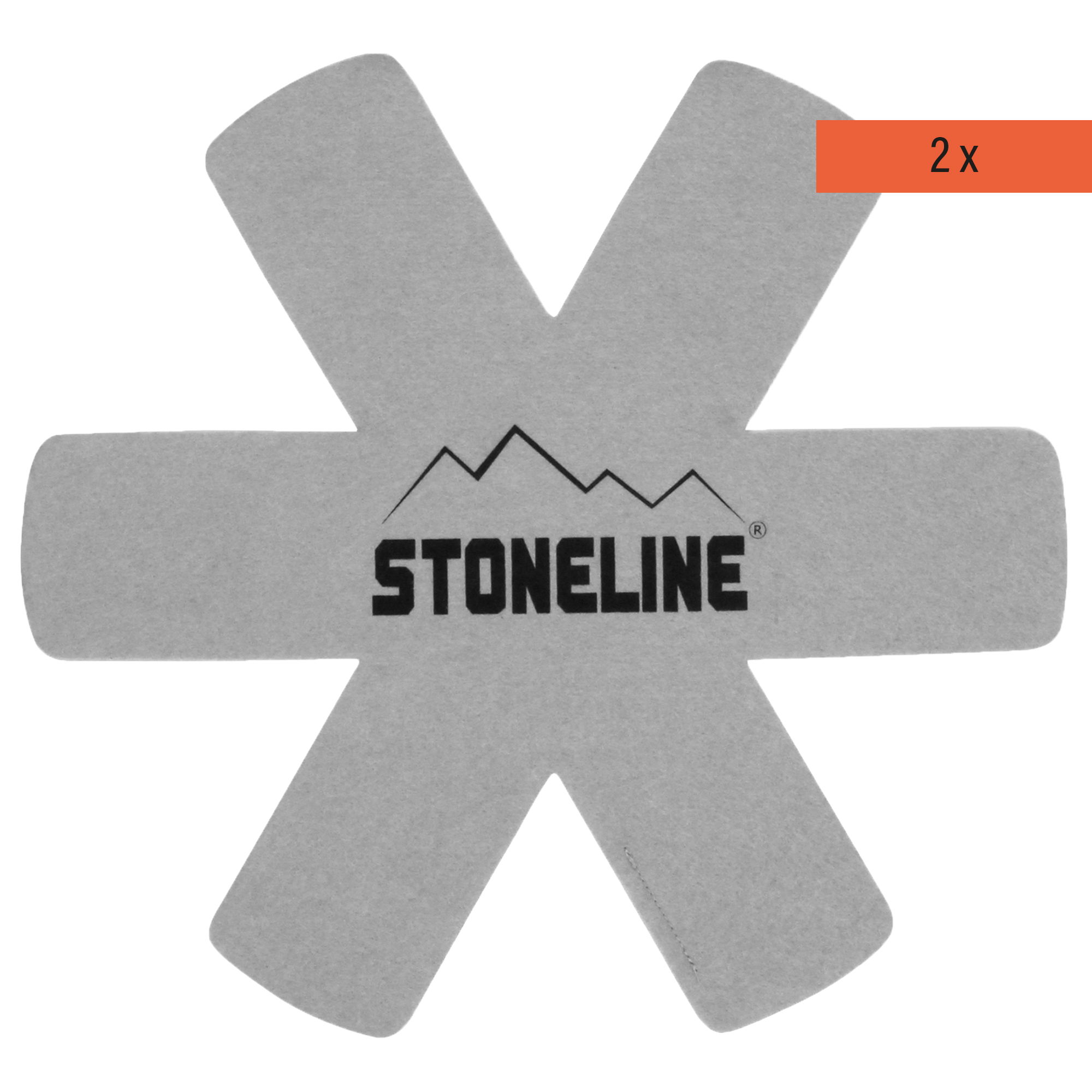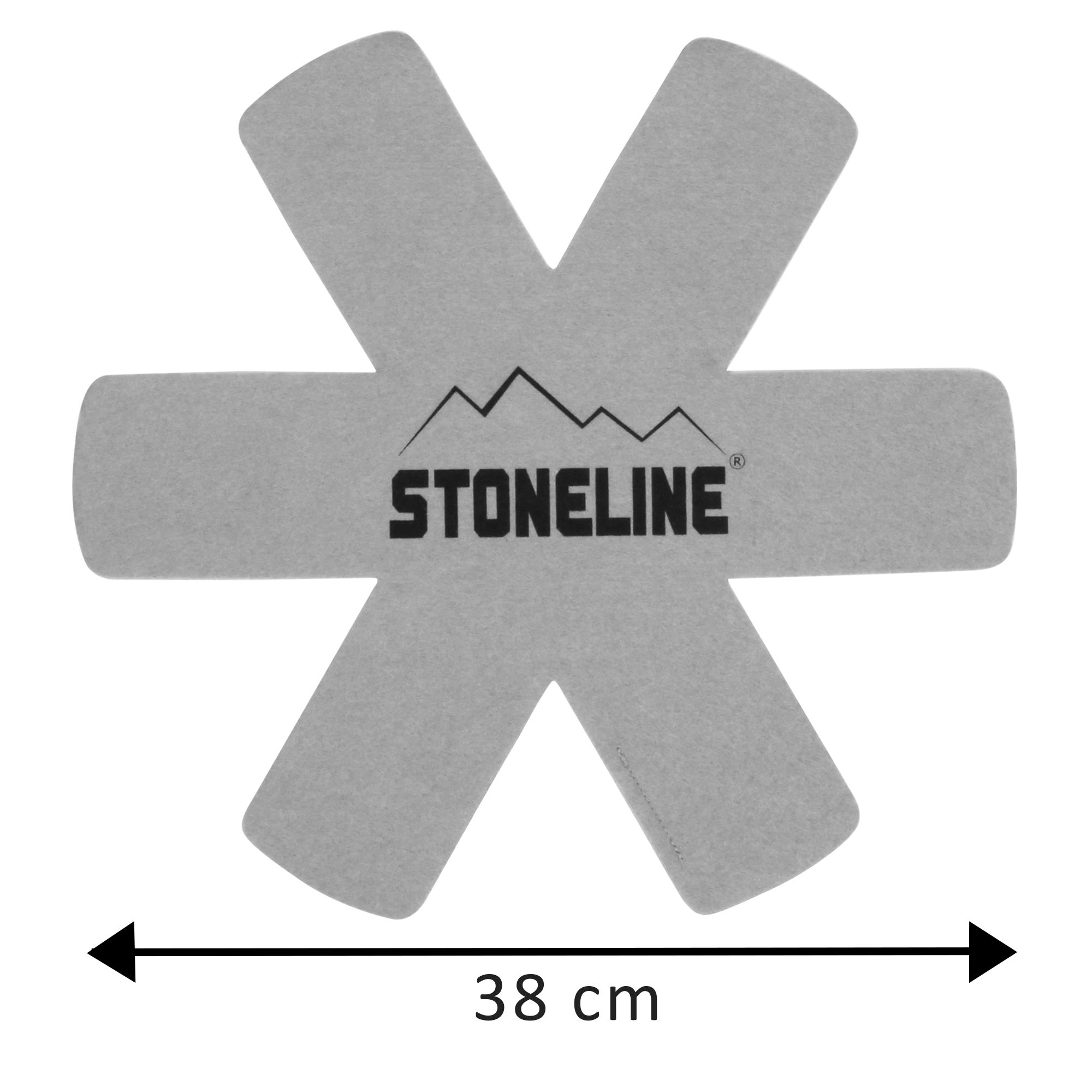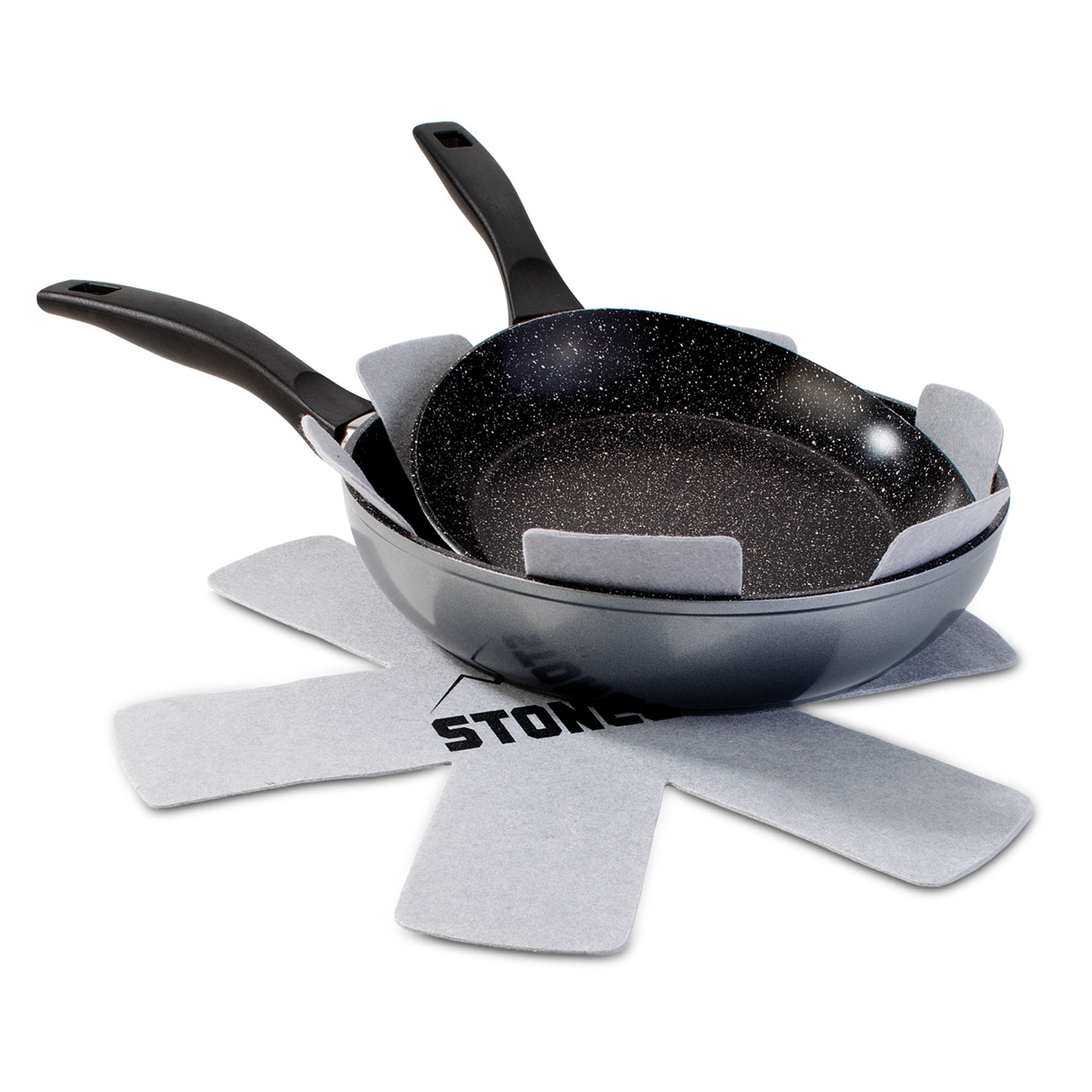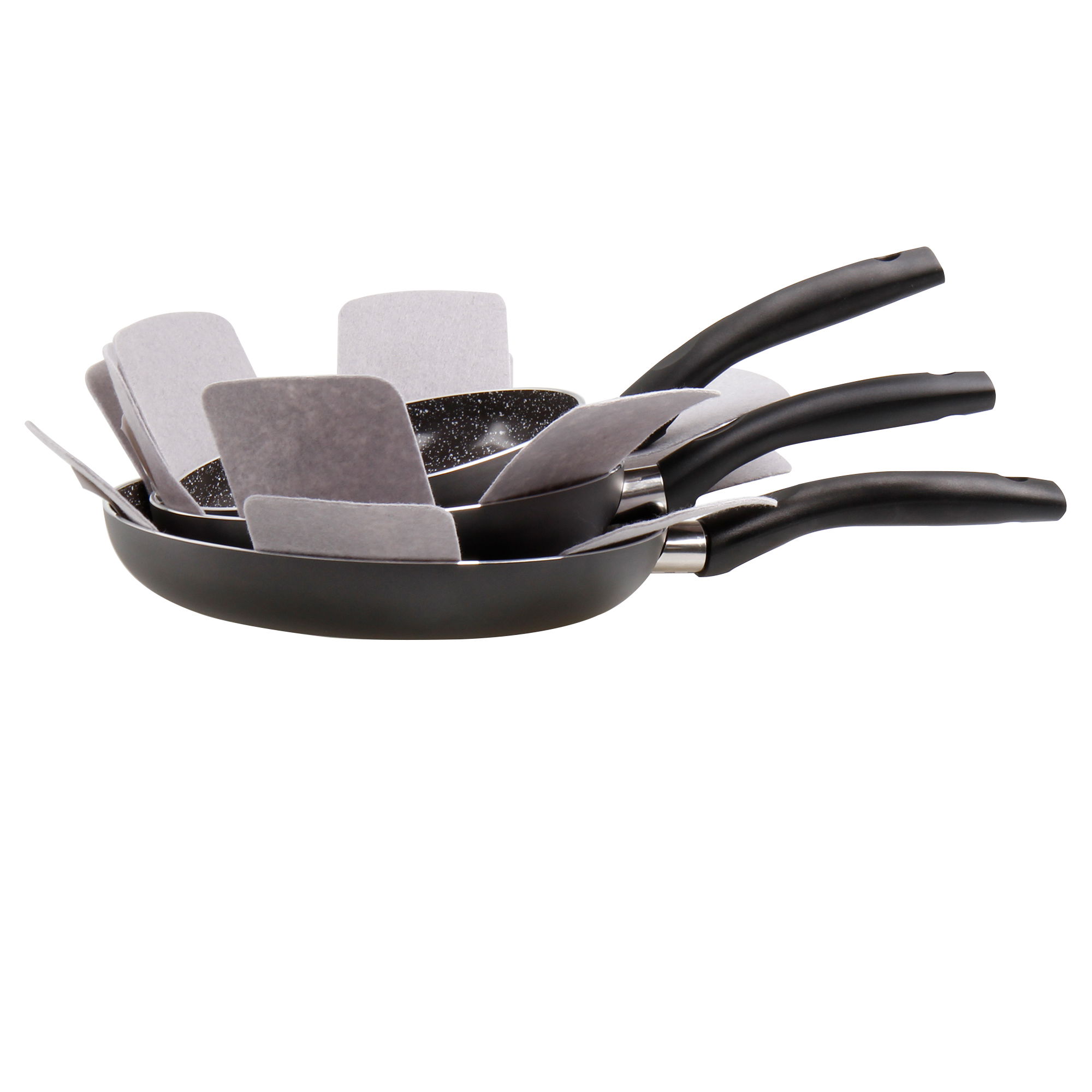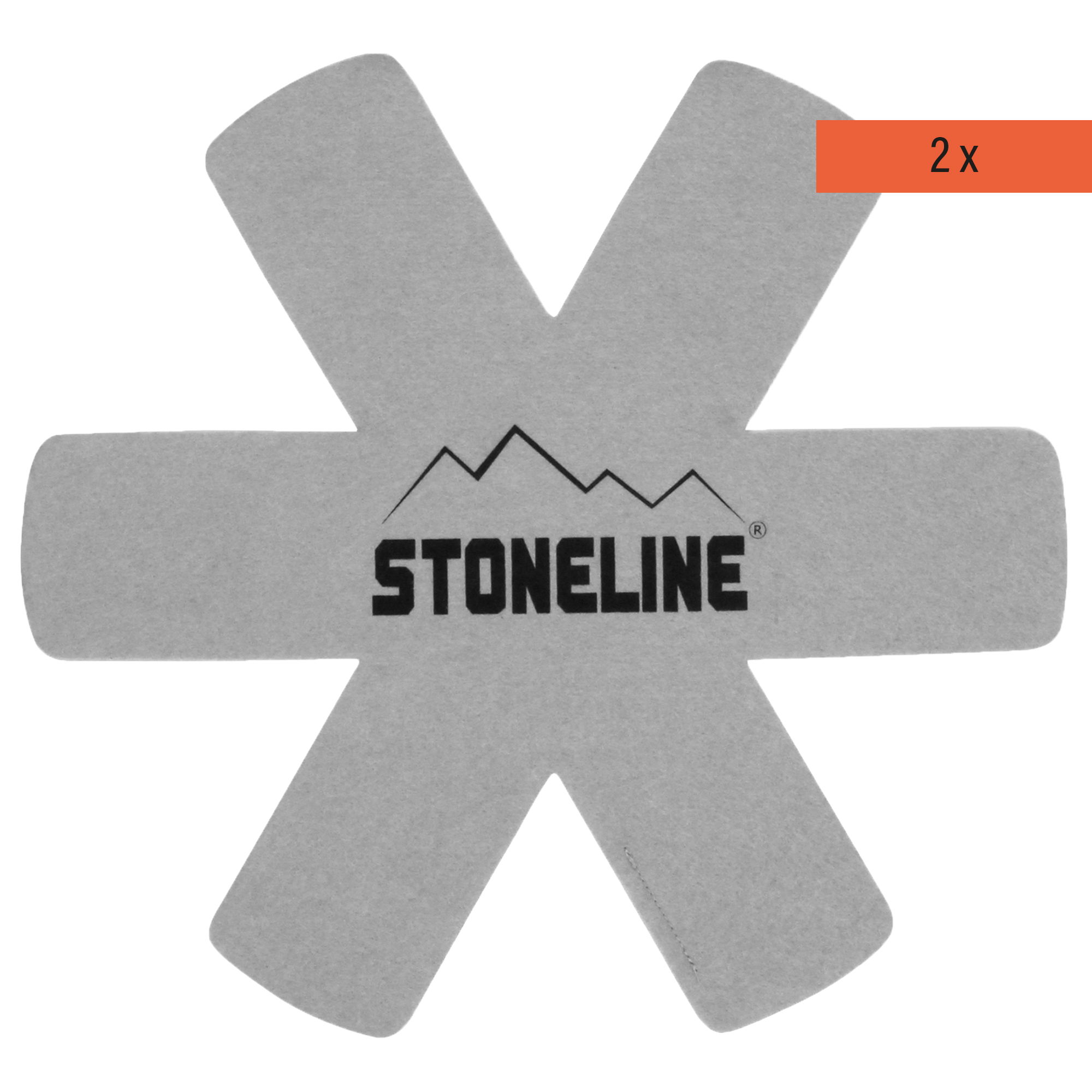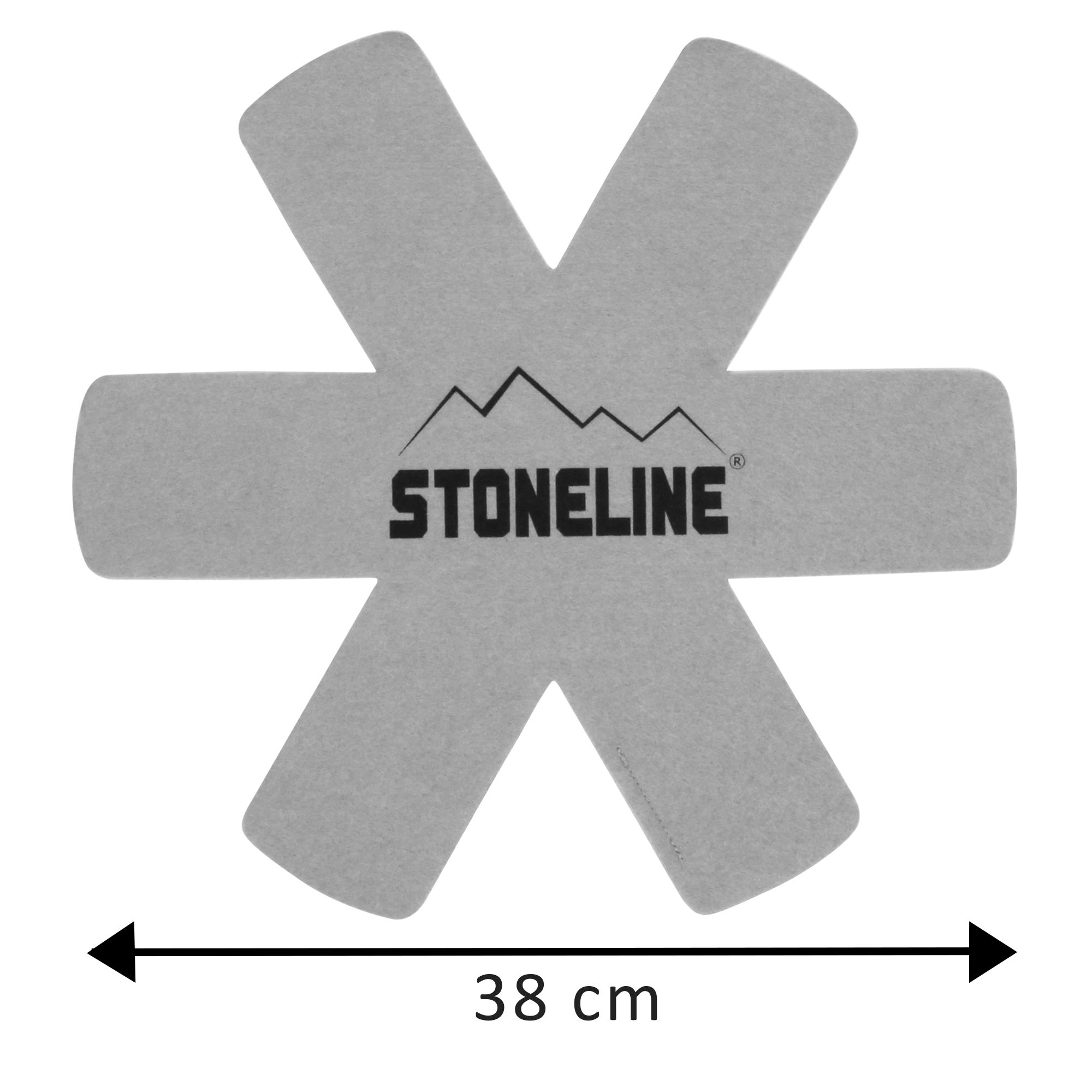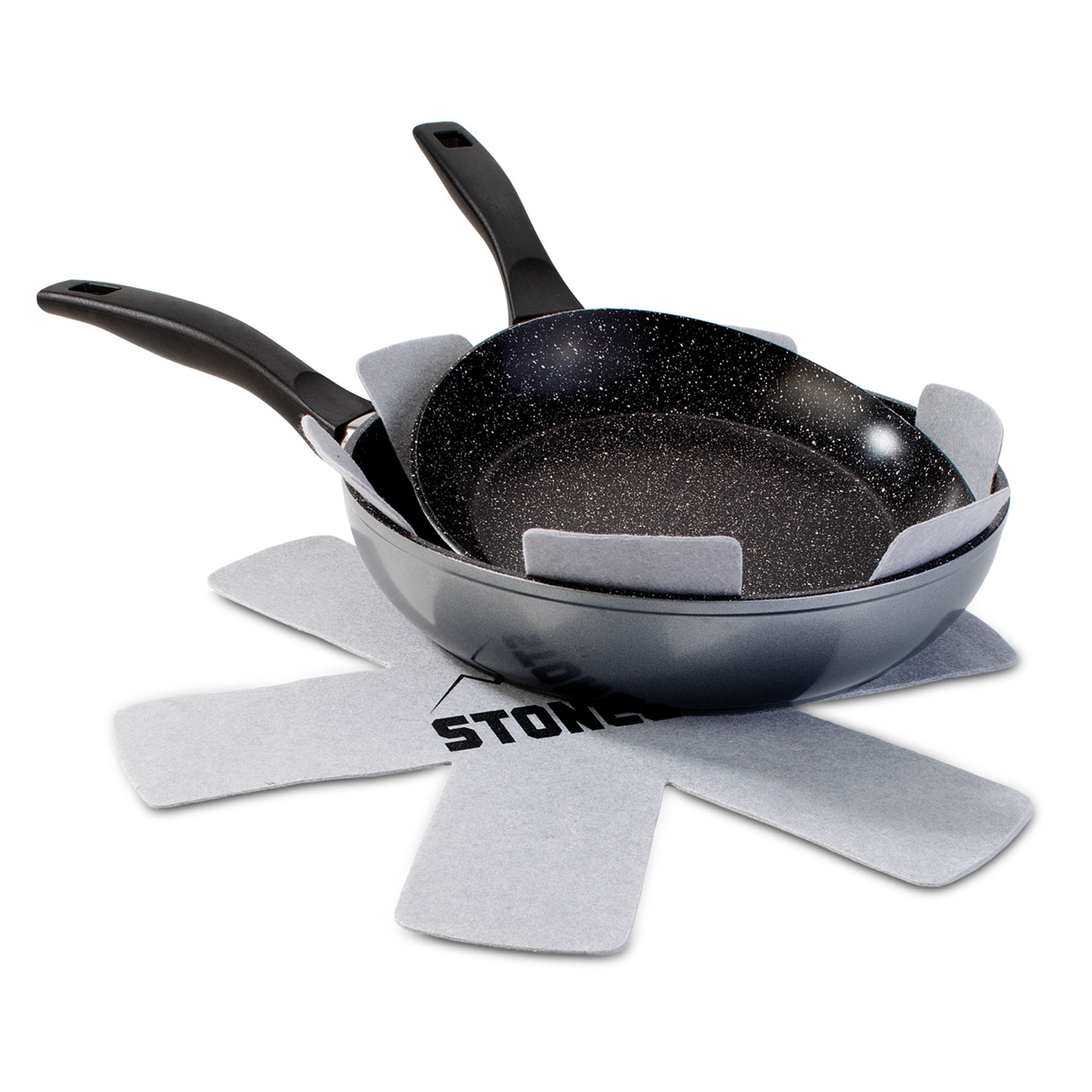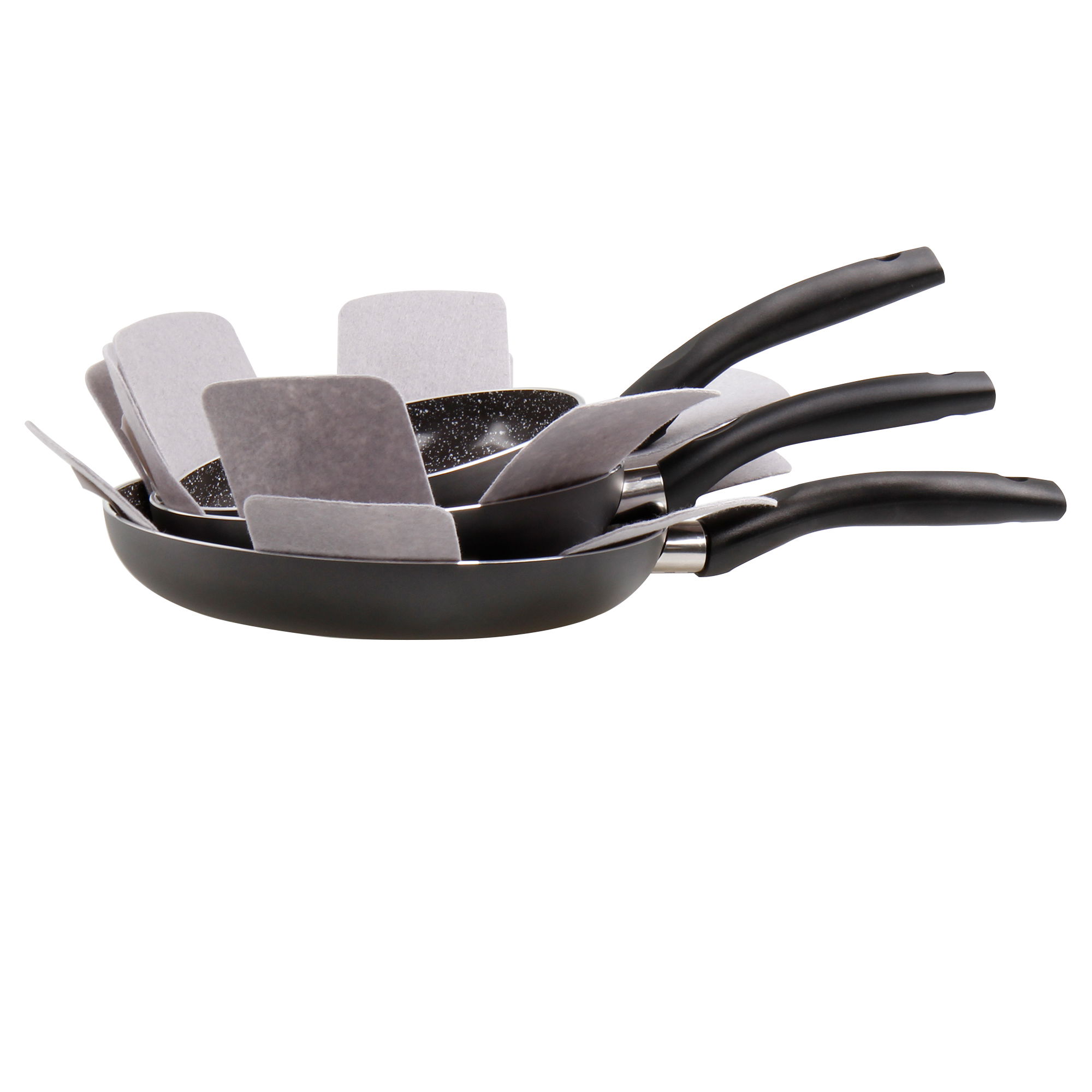 STONELINE® Pan protectors set, set of 2, grey
€4.95*
%
Old price: €9.95*
You save 5,00 €
Available immediately, in 1-3 days at your home
STONELINE® – The original!
Do you also stack your pans and pots to save space? To protect your furniture and pans from scratches, we recommend using these pan protectors. Simply place the soft fleece pan protectors between the pans or pots and nothing can scratch them anymore. With a diameter of approx. 38 cm, they are large enough to protect both the functional surface and the edges of large or small pans and pots. The fleece protectors are of course also suitable as stacking protection for glass bowls or porcelain plates.
This set of 2 consists of:
2 pan protectors in grey, ø each approx. 38 cm
Star-shaped stacking protection made of fleece for pans and pots, glass bowls and much more.
For protecting your furniture as well as the functional surface and edges of cookware from scratches
Universal size – suitable for almost all pots and pans
Material: 100 % polyester
---
Kein kompletter Schutz. Erfüllt den Zweck.
tolles Material, so schone ich...
tolles Material, so schone ich mein tolles Geschirr! Diesen Schutz für Töpfe und Pfannen gibt es auch in Bilig discounter,diese sind nach kurzem gebrauch für den Müll! Diese halten nach ca. einem Jahr immer noch seine Form, also liebe Köche spart nicht am falschem...