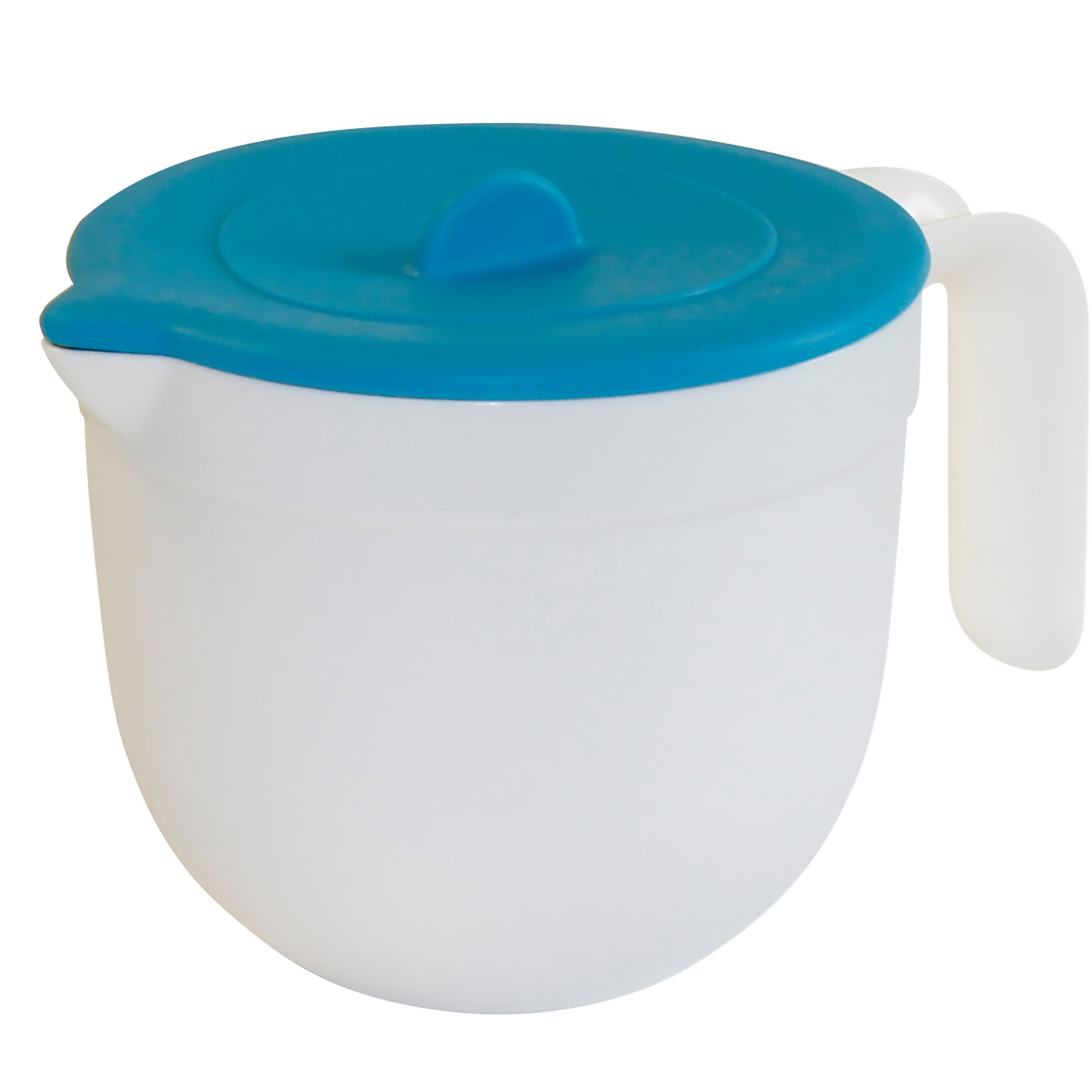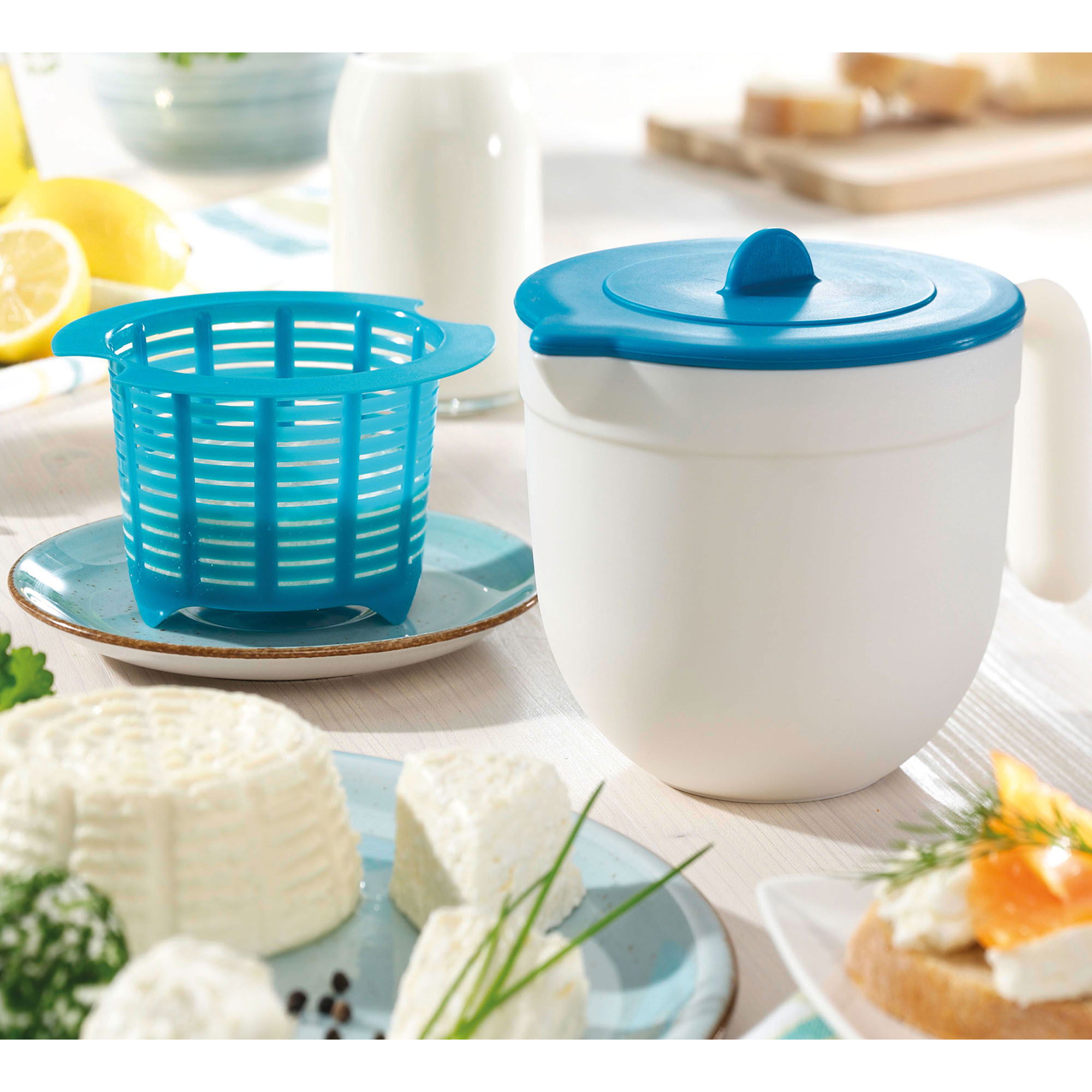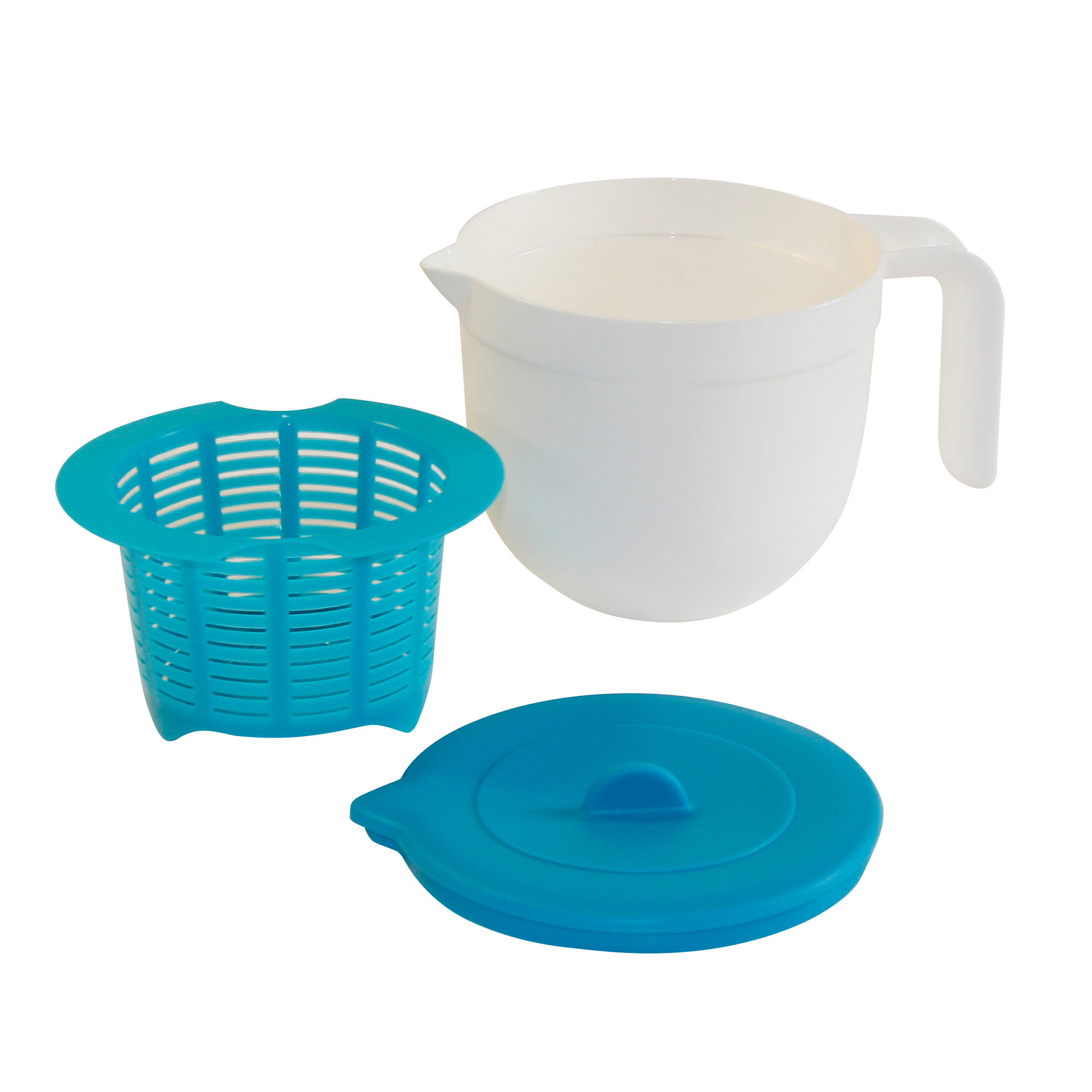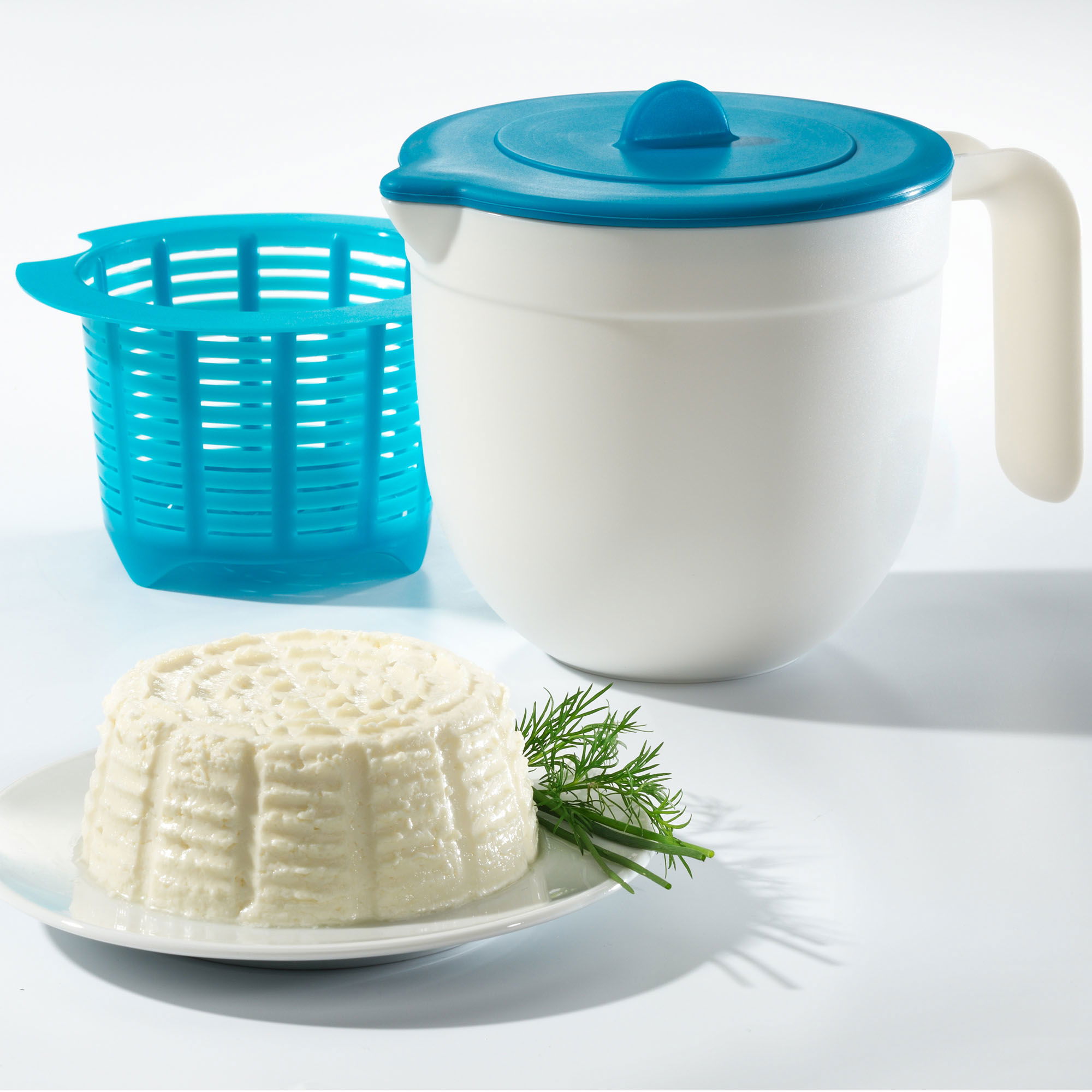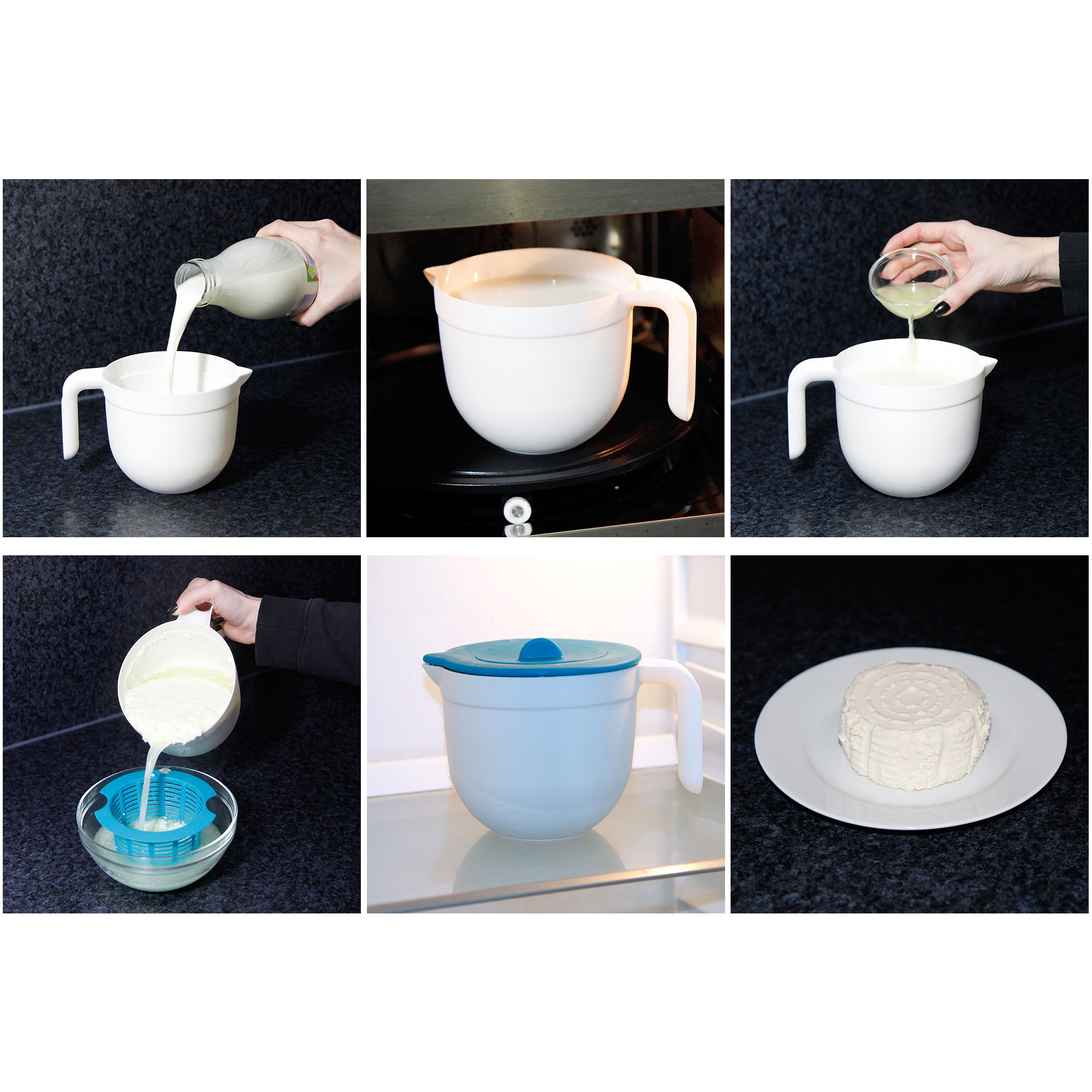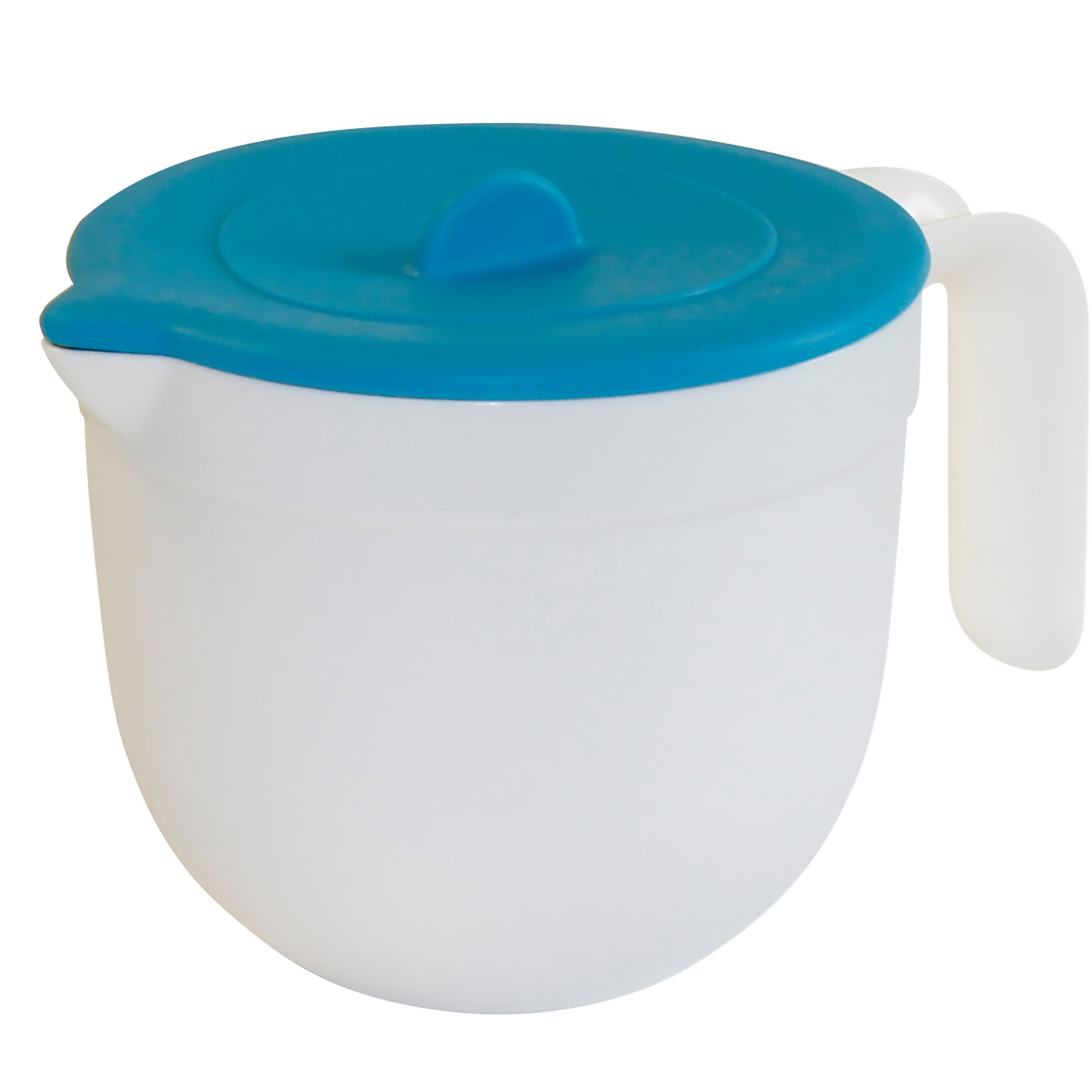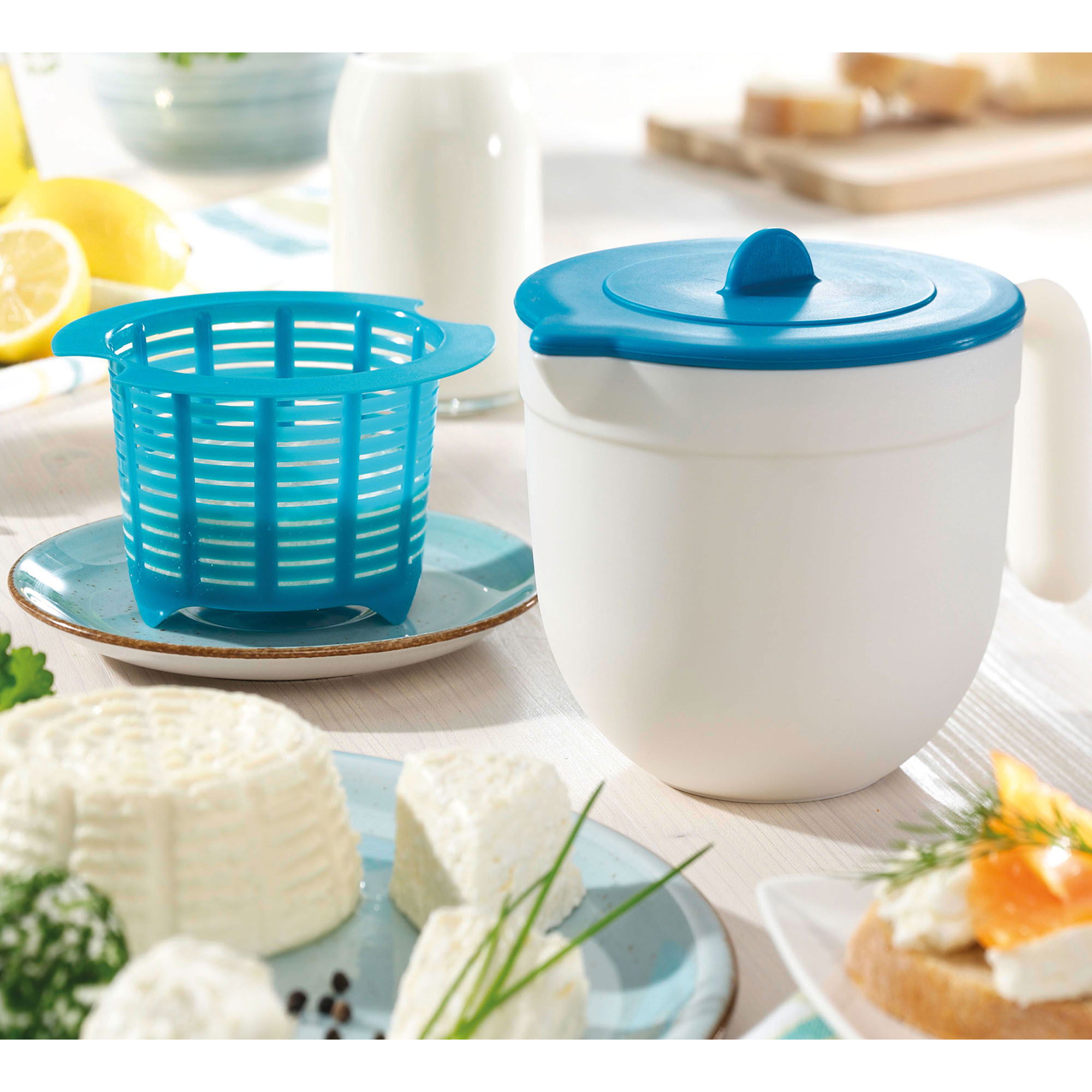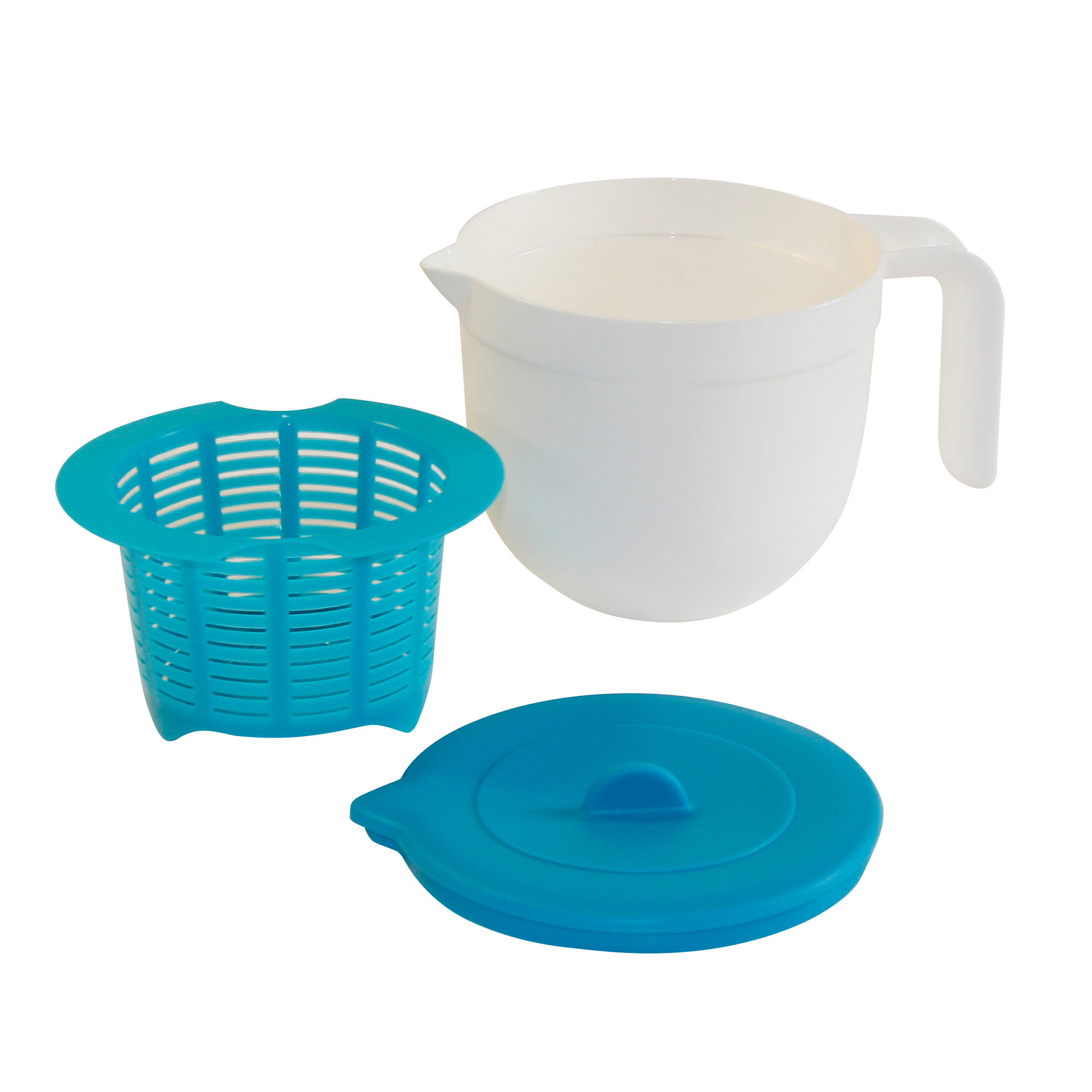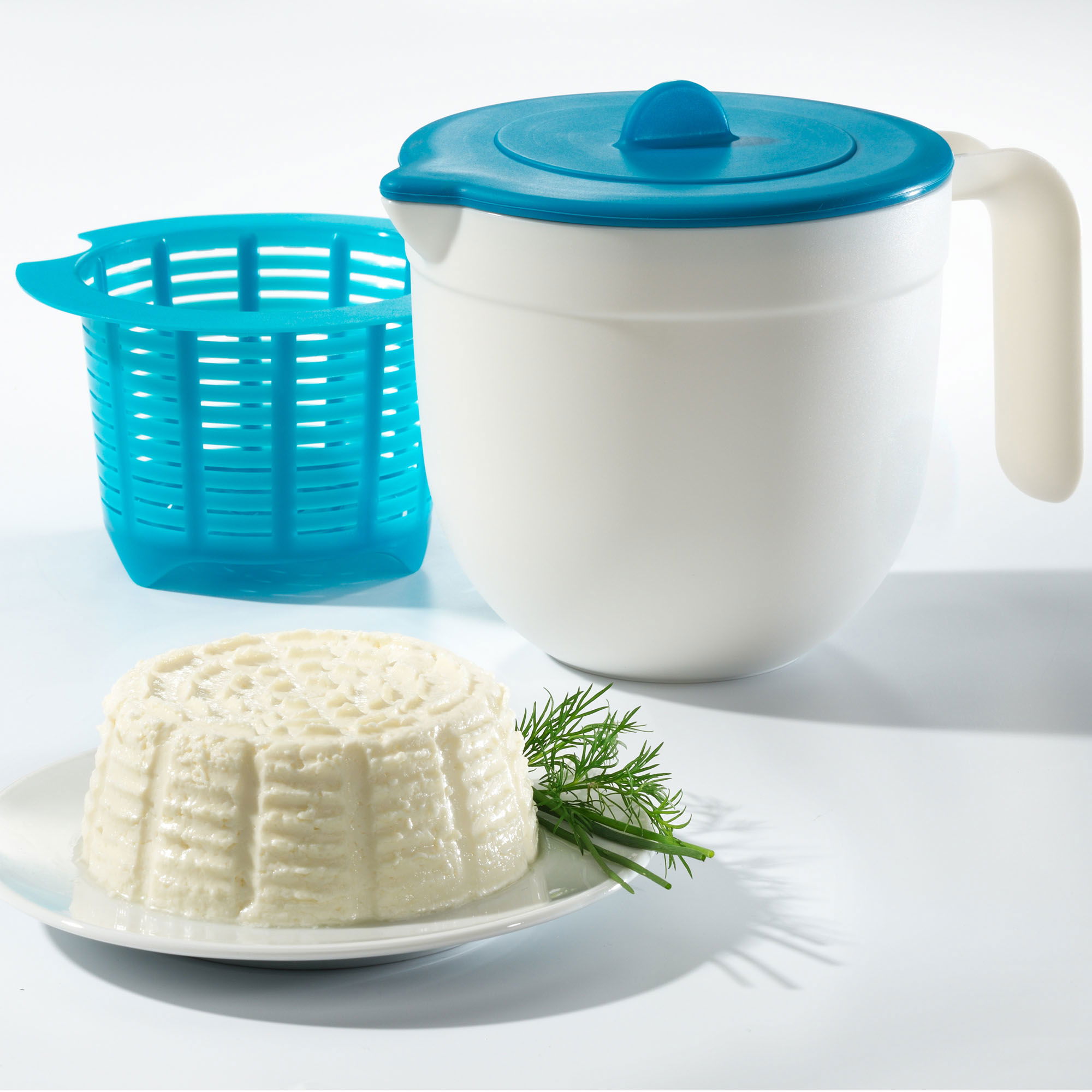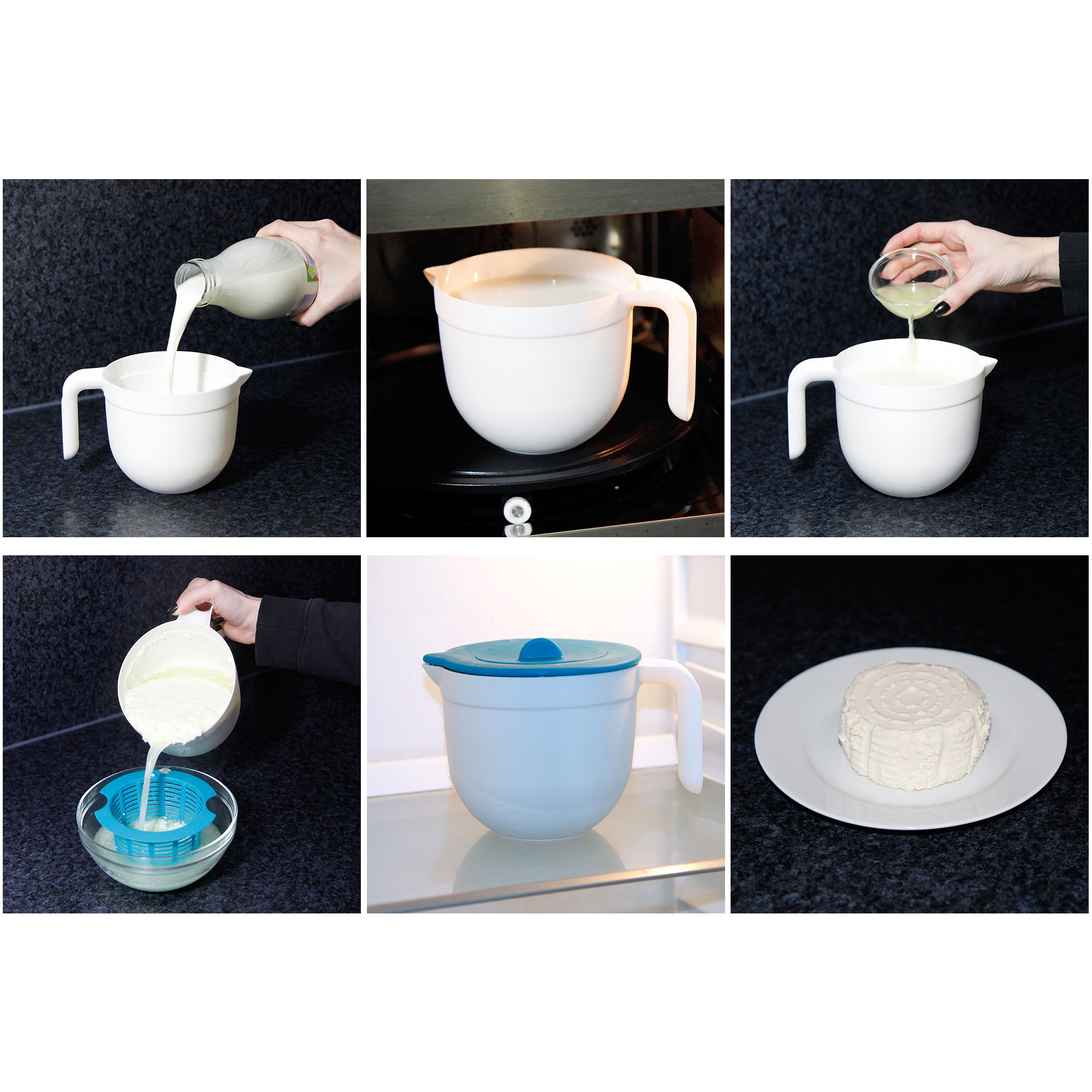 STONELINE® 3 pc Homemade Cheese Tofu Maker Set, 1 L Container | DIY Tofu Press
€7.95*
%
Old price: €29.95*
You save 22,00 €
Available immediately, in 1-3 days at your home
STONELINE® – The original!
Homemade Cream Cheese and Tofu: quickly prepared in the microwave with this set!
Natural cream cheese with fresh herbs from the garden, fiery with chilli, refined with salmon, refreshing as Tzatziki …
With this set you can conjure up airy cream cheese in countless variations quickly and easily, and enjoy it with bread, grilled food or as a dip for vegetables.
Suitable for milk of any kind (cow, sheep, goat) as well as alternatives such as soya milk.
This set of 3 consists of:
1 container, approx. 1 l
1 lid
1 strainer insert
Preparation:
Measure the milk or soya milk
Place it in the microwave at 800 W for 12 minutes
Add lemon or vinegar and stir
Leave to stand for 30 minutes, drain the whey
Let it rest in the refrigerator for 1 hour
Ready – you can enjoy delicious, homemade cream cheese or tofu
The most important advantages of the STONELINE® cream cheese and tofu maker at a glance:
Homemade cream cheese and tofu quickly prepared in the microwave
Countless variations for your personal flavour
Suitable for milk of any kind as well as alternatives such as soya milk
Easy cleaning: rinse with hot water, dry, done (dishwasher-safe)
Material: PP, silicone